"Ballet Matinee"
John Cranko School of Ballet
Stuttgart State Opera
Stuttgart, Germany
July 06, 2014
by Ilona Landgraf
Copyright © 2014 by Ilona Landgraf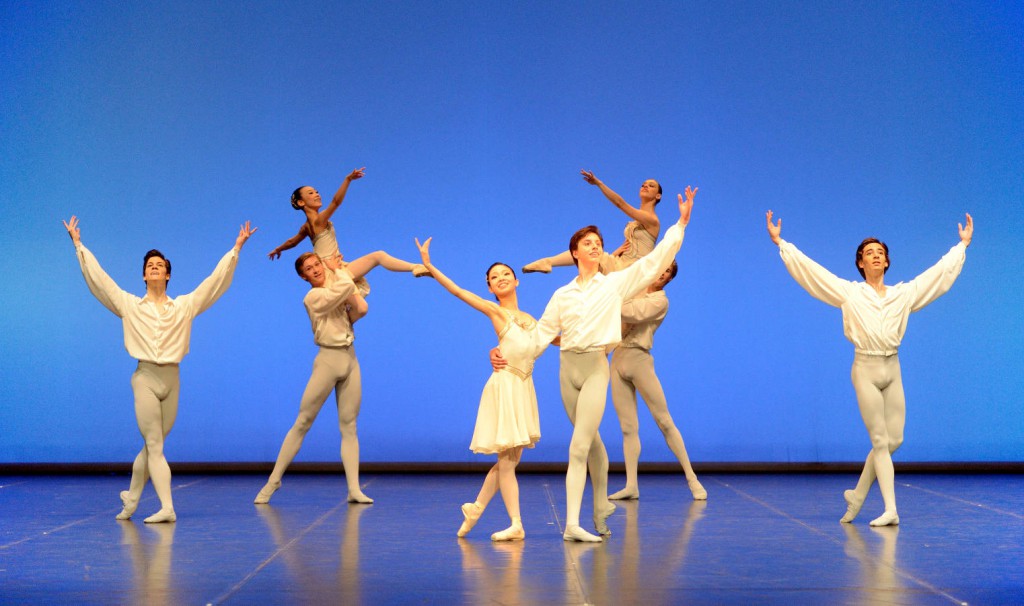 Stuttgart's John Cranko School has a top notch reputation worldwide. Its director, Tadeusz Matacz, regularly crisscrosses the globe in search of talent. Past ex- perience testifies that Matacz has an instinct for picking the up-and-coming generation. What he and his team of teachers turn the juniors into is pretty impressive. Graduates of the Cranko School have a fair chance of getting engagements. Mostly they feed into the Stuttgart Ballet. This year Reid Anderson will take eight of them into the ensemble. Provided with solid technique, they usually stand their ground from the start on the Opera's stage.
For this season's school matinee, students from the first class to the graduating class took part. Currently there are fifty-seven youngsters enrolled in classes 1-6, another thirty-five prepare to become professional dancers in the Cranko School's Academy, spanning a two-year vocational program. Twenty-five children attend pre-school classes.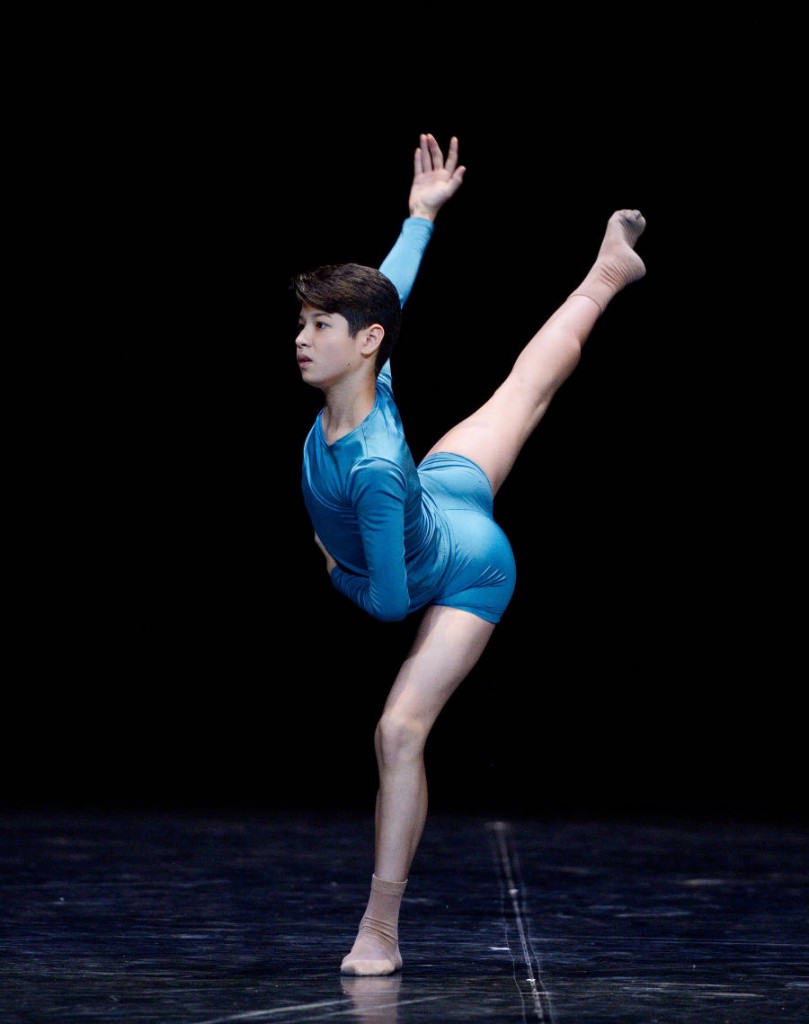 Courageous as the Stuttgart students are, they started the matinee with Balanchine's "Allegro Brillante". Kudos to the four couples from the Academy Classes – you did well! Two ex-Cranko students, now part of the Stuttgart ensemble, guested as the leading couple: Constantine Allen, a 2012 graduate who ascended like a rocket through the ranks – he' ll be first soloist from next season on -, and Ruiqi Yang, a two-year corps member. Both seemed to spur on the young ones whose pep and drive kept escalating. It was interesting to see how two or three years of further honing shape a dancer: how much more power becomes focused and each individual gains confidence – plus a clear, distinctive line.
Not at all reticent, Matacz deployed two world premieres: "Finish Polka" (choreography: Elena Schneider), carved out by the 1st class with cheeky delight, and "Italiana", created by Cranko School teacher Nicola Biasutti for the 4th and 5th class. "Italiana" again proved that the Cranko School excels in training strong male dancers. Accurate jumps seemed ever so natural, lifts were relaxed. This piece could tour smaller stages straightaway. The same applies to "The Absence of Story", pensive, contemporary choreography set to Brahms' music by Japan's Torou Shimazaki and danced by Academy Classes A and B. Movement floated and the group was so well attuned it seemed to breathe as one.
Completing the matinee was "Simple Symphony", created by London's Alastair Marriott, and also danced by the Academy students. Its apple-green, orange, red and lilac red costumes couldn't disguise the fact that the choreography – although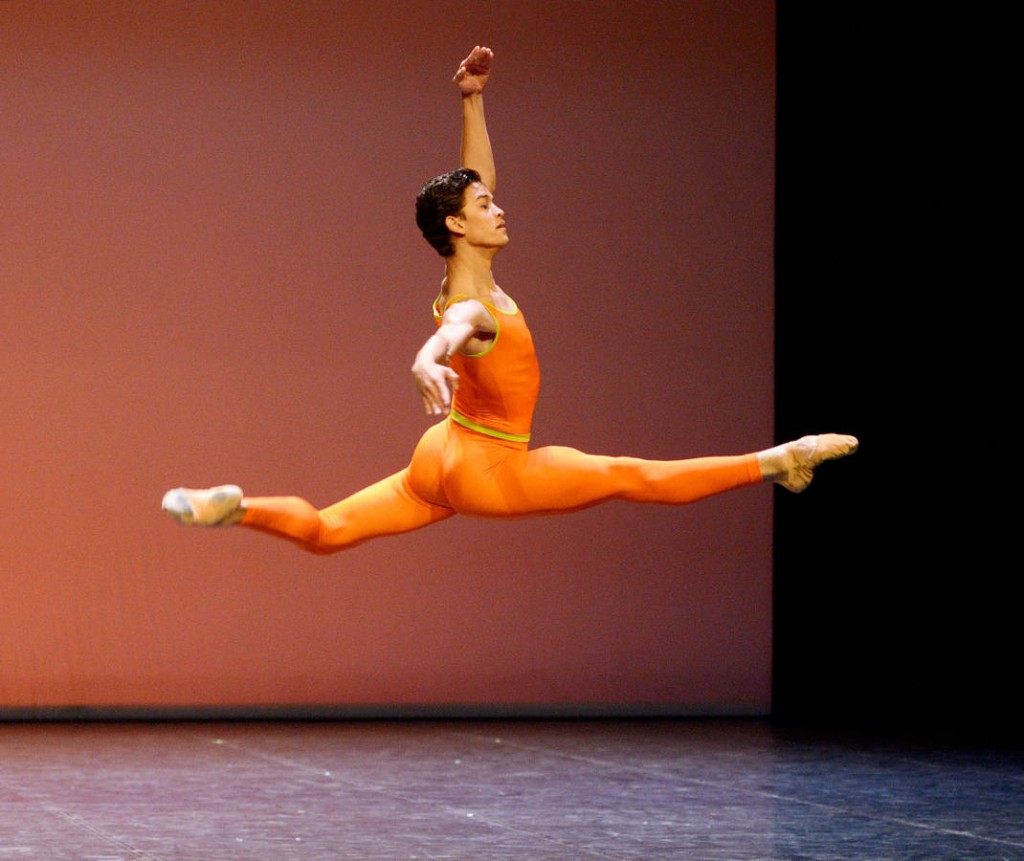 technically challenging – was dynamically monotonous. There was no sparkle. At least it gave one the opportunity to catch a glimpse of Adhonay Soares da Silva. The joy of dancing was written all over this Brazilian lad's face. He had won the Prix de Lausanne and the associated audience award in 2013. Matacz lured him to Stuttgart. Certainly a good catch!
"Telemann", to flute music by Georg Philipp Telemann, evoked the atmosphere of a demure get-together of shepherdesses. It was presented by the girls of classes 3-6. They were all too well-behaved. Several solos and pas de deux in the program's second half showcased individual talents: Aina Oki (class 4) and Timoor Afshar (class 6) mastered the Blue Bird pas de deux neatly. If they'd relax a bit, they could be winners! A short pair, Runia Hanza (class 2) and Paolo Terranova (class 3), were well-received in their cute interpretation of Serge Legat's "The Musical Clock". Alessandro Giaquinto (class 6) showcased his flexibility in "Sé" and Gabriel Figueredo (class 3) amazed in a variation from "La Fille mal gardée". He already has remarkable composure and strength!
The "aha" moment came when Riccardo Ferlito, an Italian-Japanese in class 3, came on stage. His dancing pours from within him so naturally that it seems inborn. It might well be that, with this boy, Matacz has someone extraordinary under his wings.
Building up a ballet school that would be intimately associated with the company, had been John Cranko's vision. It came true in 1971, two years prior to Cranko's sudden death. For sure, Cranko would be totally satisfied with the high standard the school has kept. Let's hope that the only wormwood, the long overdue construction of a new school building, will finally happen. After years of delay for financial reasons, the ground-breaking ceremony is scheduled for October 2015.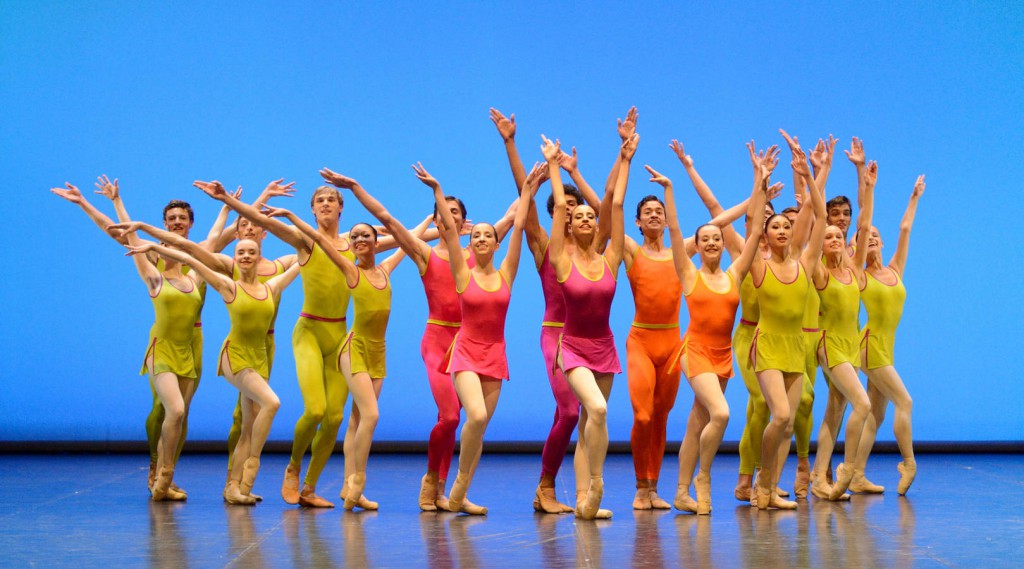 | | | |
| --- | --- | --- |
| | | |
| Links: | | Homepage of the John Cranko School |
| Photos: | 1. | Students of the 4th and 6th class, "Italiana" by Nicola Biasutti, Ballet Matinee of the John Cranko School, Stuttgart 2014 |
| | 2. | Riccardo Ferlito, "In Partenza" by Marco Laudani, Ballet Matinee of the John Cranko School, Stuttgart 2014 |
| | 3. | Adhonay Soares da Silva, "Simple Symphony" by Alastair Marriott, Ballet Matinee of the John Cranko School, Stuttgart 2014 |
| | 4. | Students of the Academy Classes A and B: Alicia Fotino and Matteo Miccini (red costumes), Alicia Garcia Torronteras and Noan Alves de Souza (lilac red costumes), Giorgia Vailati and Adhonay Soares de Silva (orange costume), Ballet Matinee of the John Cranko School, Stuttgart 2014 |
| | | all photos © Stuttgart Ballet 2014 |
| Editing: | | Laurence Smelser, George Jackson |