"Ballet Extra: A Day of Rehearsals"
Bavarian State Ballet
Ballet Rehearsal Premises, Platzl 7
Munich, Germany
September 10, 2016
by Ilona Landgraf
copyright © 2016 by Ilona Landgraf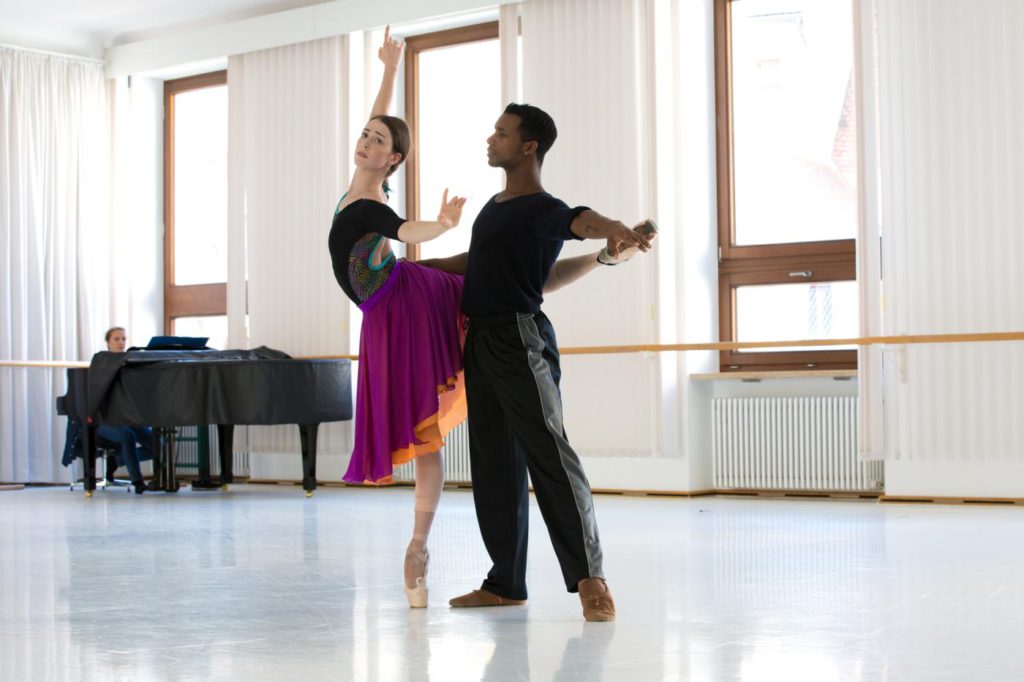 Igor Zelensky's directorship at the Bavarian State Ballet kicked off for the public last Saturday with a "Ballet Extra". The doors of the rehearsal studios in Munich's City Center were open from 9:45 AM well into the afternoon. The company – or more precisely its principals, soloists and demi-soloists – rehearsed "Giselle", the season's first production, and "Spartacus". Corps dancers weren't involved.
People queued up in front of the entrance that morning and it seemed a sizeable crowd although, according to new press spokesperson Annette Baumann, it was slightly smaller than last year's. Given that it was a lovely late summer day, people may have preferred to spend their free time outdoors rather than in stuffy studios full of hard working dancers.
The face of the company had changed considerably since last season, not only because of a large number of new dancers but also because Zelensky has focused on hiring ones with strong classical training whereas under former director Ivan Liška the company was more varied in style. Among the new names are Maria Shirinkina, her husband Vladimir Shklyarov and Alexey Popov from St. Petersburg's Maryinsky Ballet; Ksenia Ryzhkova and Dmitri Sobolevskiy from Moscow's Stanislavski & Nemirovich-Danchenko Music Theatre; the Cuban born and trained Osiel Gouneo from the Norwegian National Ballet, plus Moscow's former Bolshoi ballerina Elizaveta Kruteleva.
Current guests are Natalia Osipova and Svetlana Zakharova; Sergei Polunin is a permanent guest. None of these three stars was present on Saturday, even though Osipova and Polunin will head the scheduled first cast of "Giselle" on September 23rd. Is this an attempt to win back audience sympathy after the transition months during which Zelensky hardly missed a chance to make himself unpopular with the public?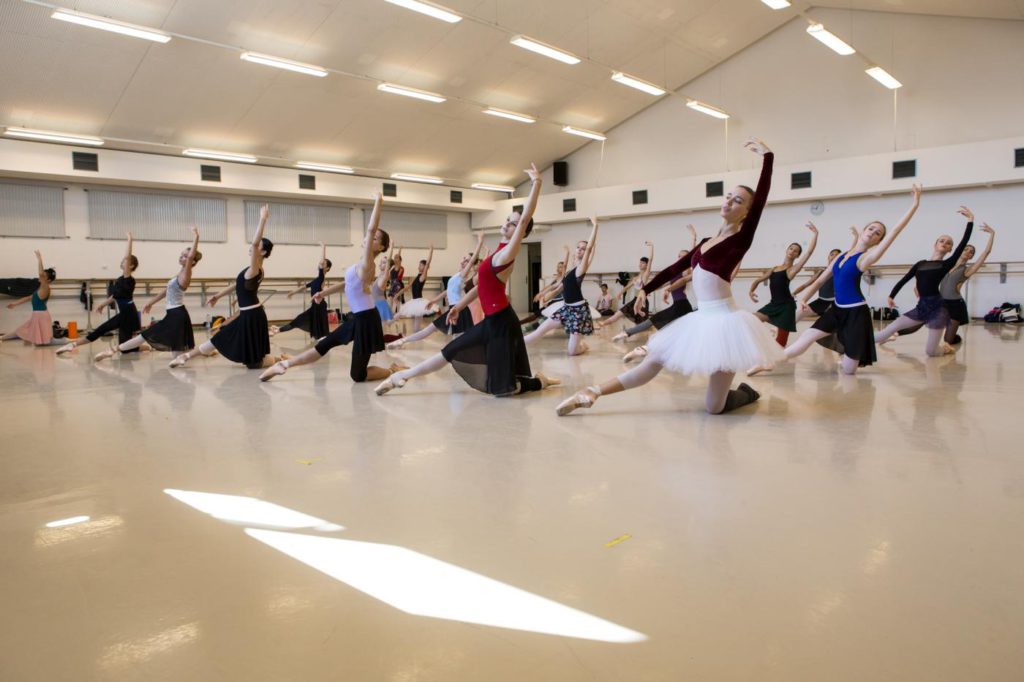 Except for the Osipova/Polunin pairing at the opening, no further names have so far been announced on the company's homepage for scheduled "Giselle" performances. However, a list of other leading couples for "Giselle" without dates was included in the company's first press newsletter. Ivy Amista is the only dancer on that list who is not a new company member.
Classes and the subsequent rehearsals took place in two studios simultaneously. Thomas Mayr and Judith Turos, both longstanding ballet masters of the company, taught the main portions of classes and rehearsals. Denmark's Johnny Eliasen gave the ladies their morning class. Ruslan Pronin and Oksana Tsvetnitskaya from the Bolshoi Ballet were in charge of rehearsals for what will be the company's second production, Grigorovich's "Spartacus", opening just before Christmas. This duo's first ten-day rehearsal period was almost over, but both will come back to supervise further rehearsals in October and December. Also, Yuri Grigorovich himself will be in Munich in December to put the final polish on "Spartacus".
Of "Spartacus", I caught just a few glimpses of Tsvetnitskaya working on the courtesans' dance but watched at length while Pronin rehearsed four different dancers in the role of Crassus. What a likeable charisma Pronin has. He spoke in soft tones but, I'm told, can be assertive – though in a positive way. Yana Zelensky, the new director's wife, has been added to the teaching staff but did not participate on Saturday. Her husband, who had announced that he would himself teach the troupe regularly, made himself scarce on this occasion. He briefly welcomed the visitors to both morning classes, then kept himself in the background until departing around two hours later. It appears that Zelensky is not comfortable facing the public and the press. If that is indeed so, will there be more open-house events in the future? Currently, "Ballet Extra" is scheduled three times for this season.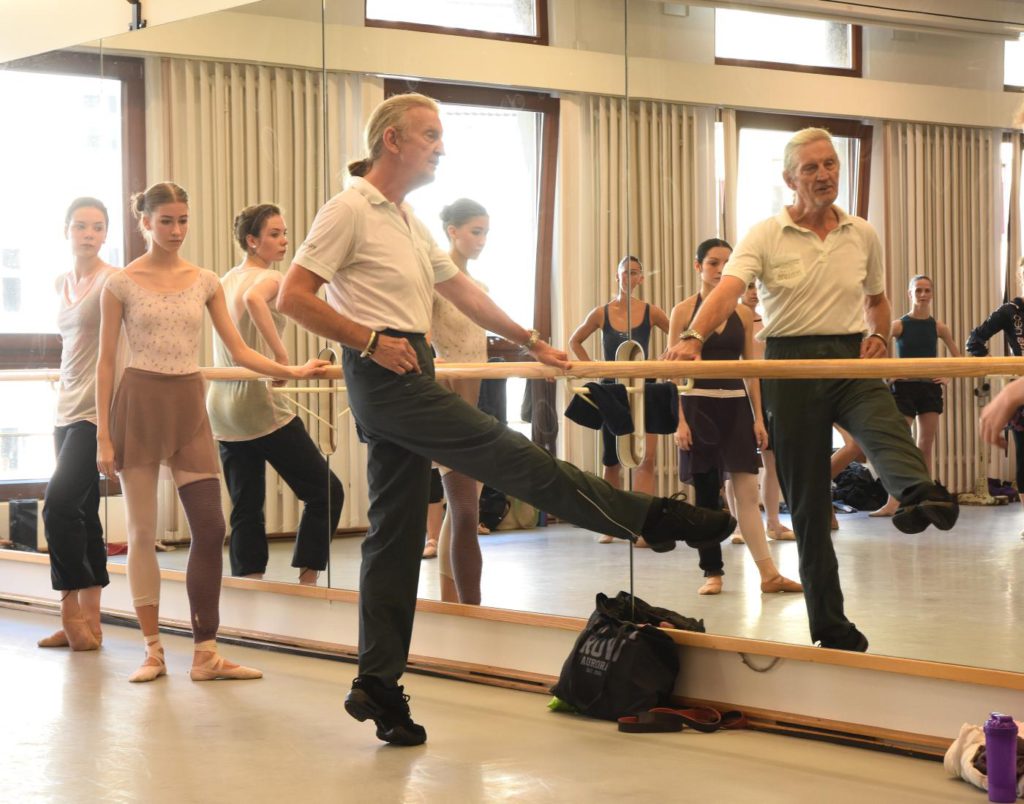 Although Zelensky didn't stay more than one minute in each studio, it was long enough that his negative vibes became palpable. When he passed people in the corridor, voices fell silent and the atmosphere became tense. So, it may have been wise that he abstained from giving class. Is more trouble brewing? Zelensky had just been director for one week when some dancers on board since Liška's regime seriously considered quitting. So far, all have stayed and the situation seems calm on the surface. The atmosphere, though, is one of endurance. It doesn't seem a short-term "teething problem" that will sort itself out. An additional issue is that many of the new company members are Russian and still need time to learn English and German. Hence there is no real communication between former and new dancers. Also, I have heard from multiple sources that the dancers in the company's lower ranks receive little appreciation from management.
Undeniably, Zelensky is an expert in the art of ballet. He has auspicious plans for upcoming seasons: "[…] The company has a magnificent legacy. It is my duty to cultivate its varied repertoire while at the same time further enhancing the ensemble's reputation. Culturally and economically, Munich is one of Europe's most successful cities. It is my goal to offer this level of excellence in ballet as well." This statement appeared in the press newsletter. However, the man who made it seems to lack the personality that will enable him to attain his goals.
Germany's leading dance publication, "tanz", awarded the title of "Company of the Year 2016" to the Bavarian State Ballet – a kudo for former director Liška's leadership.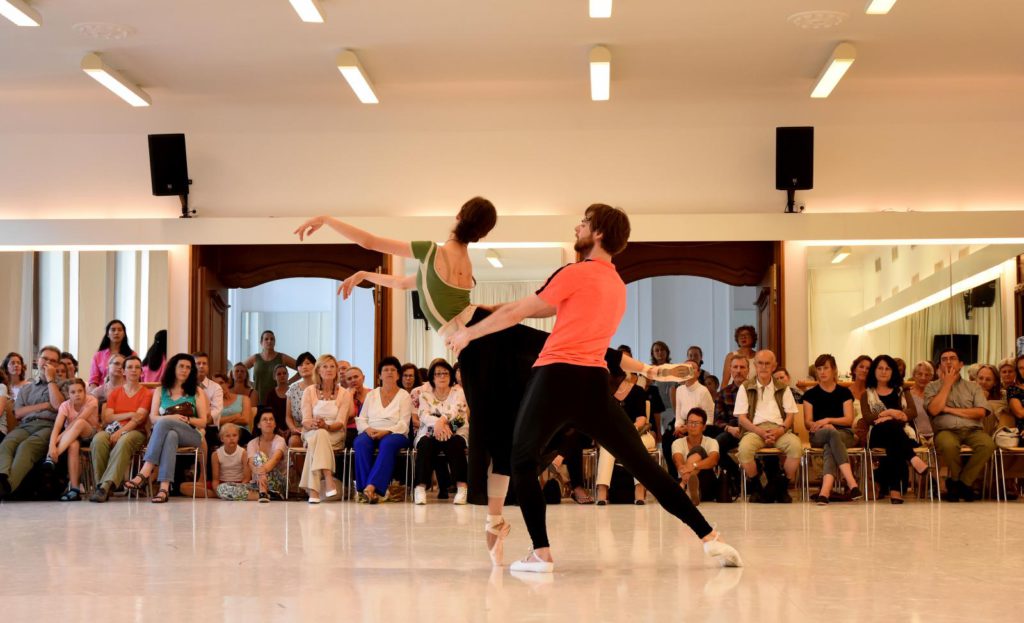 Links:
 

Bavarian State Ballet's Homepage

Photos:
 1.
Ksenia Ryzhkova and Osiel Gouneo rehearsing "Giselle", Bavarian State Ballet © Silvano Ballone 2016
 2.
Ensemble of the Bavarian State Ballet, rehearsal of "La Bayadère", Bavarian State Ballet © Silvano Ballone 2016
 3.
Johnny Eliasen giving class, "Ballet Extra", Bavarian State Ballet © Charles Tandy 2016
 4.
Maria Shirinkina and Vladimir Shklyarov rehearsing "Giselle", "Ballet Extra", Bavarian State Ballet © Charles Tandy 2016
Editing:
George Jackson