"Gala"
Dutch National Ballet
Dutch National Opera & Ballet
Amsterdam, Netherlands
September 07, 2016
by Ilona Landgraf
Copyright © 2016 by Ilona Landgraf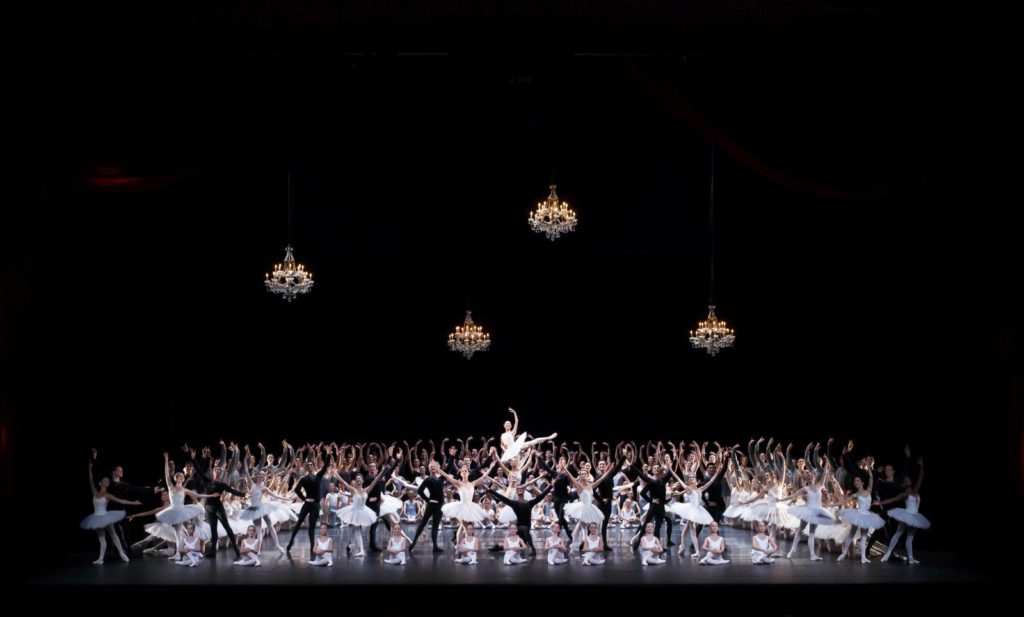 Amsterdam's National Opera House always radiates a light and welcoming atmosphere. This was especially so at this season's opening gala on September 7th, which saw large crowds, women in evening gowns, flocking into the buzzing foyer amid flurries of camera flashes around the red carpet.
From the start the Grand Défilé, which opened the gala, gained warm-hearted applause. The program of the following three-and-a-half hours had been kept as a surprise. It included three highlights. First of all Igone de Jongh, principal danseuse, celebrated her twentieth year jubilee with the company. A short video traced her career starting as an aspirant in 1996 when aged seventeen, from which she climbed to principal rank at the age of only twenty-four. De Jongh's vast repertory comprises leading roles in classical,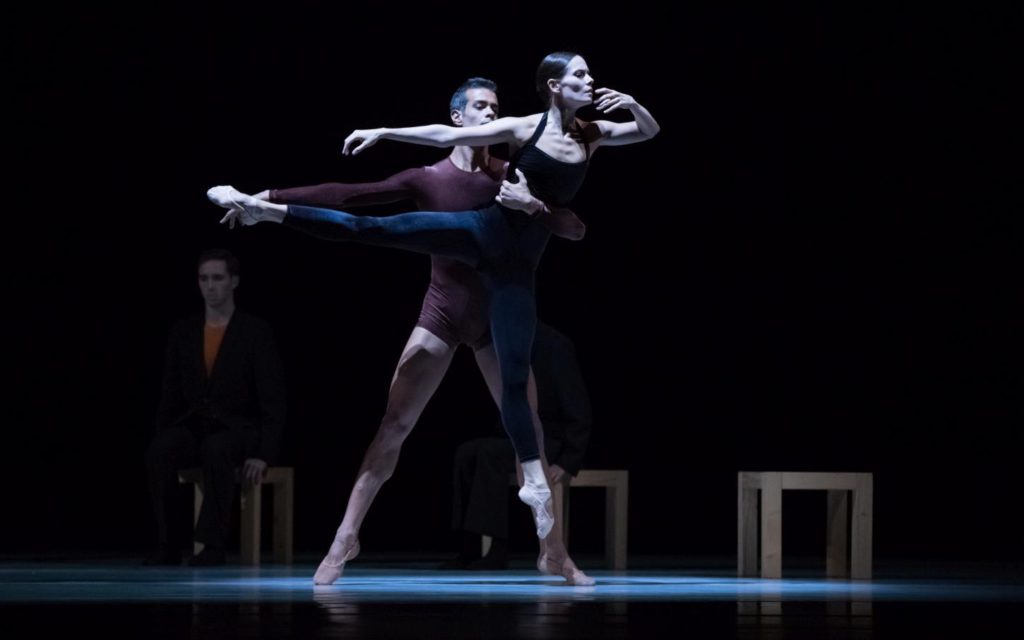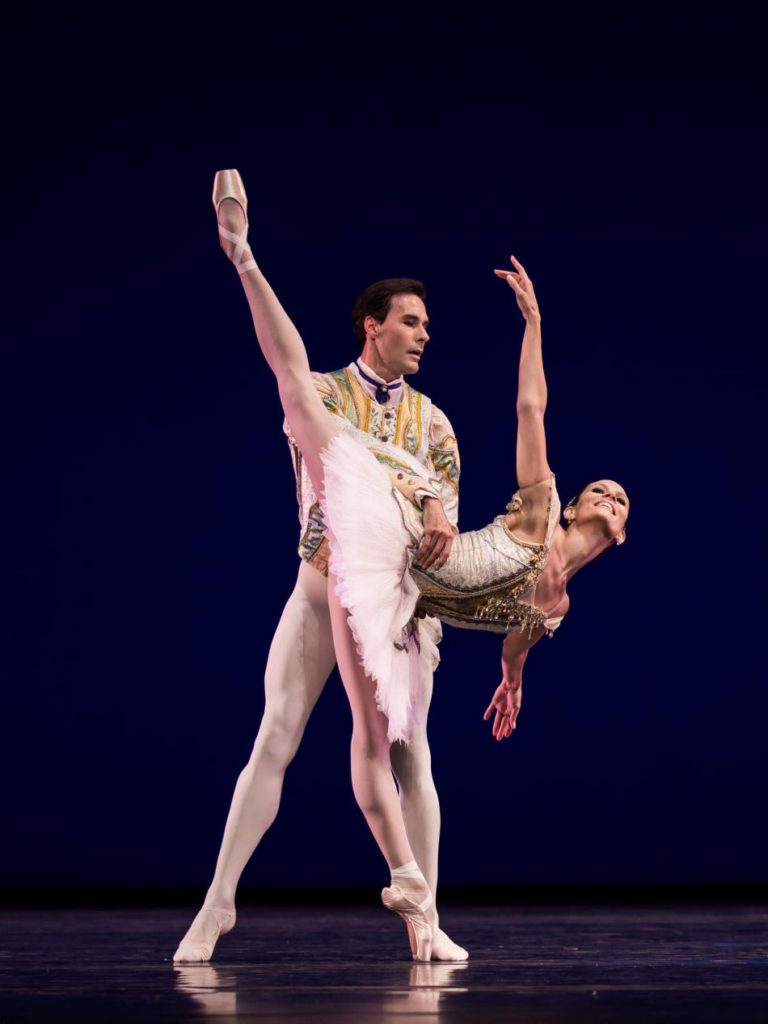 neoclassical and contemporary pieces. A muse of Hans van Manen, she was praised by him for her intuition and charisma. Colleagues called her a role model and the "nation's pride". Artistic director Ted Brandsen concluded after the video that de Jongh has stayed "normal, grounded and unpretentious. Just typically Dutch."
De Jongh chose her dances for this evening herself. She didn't opt for a pure solo but preferred to perform together with colleagues. In an excerpt of van Manen's "Kammerballett" she was the woman in the center, surrounded in a semicircle by eight dancers sitting on chairs. Among them Marijn Rademaker and Vito Mazzeo who later joined de Jongh in a pas de deux. Her second choice fell on the final pas de deux of Balanchine's classy "Theme and Variations", which she danced partnered by Jozef Varga. This piece, which closed the program, took up the Grand Défilé's elevated mood, which made for a well rounded evening.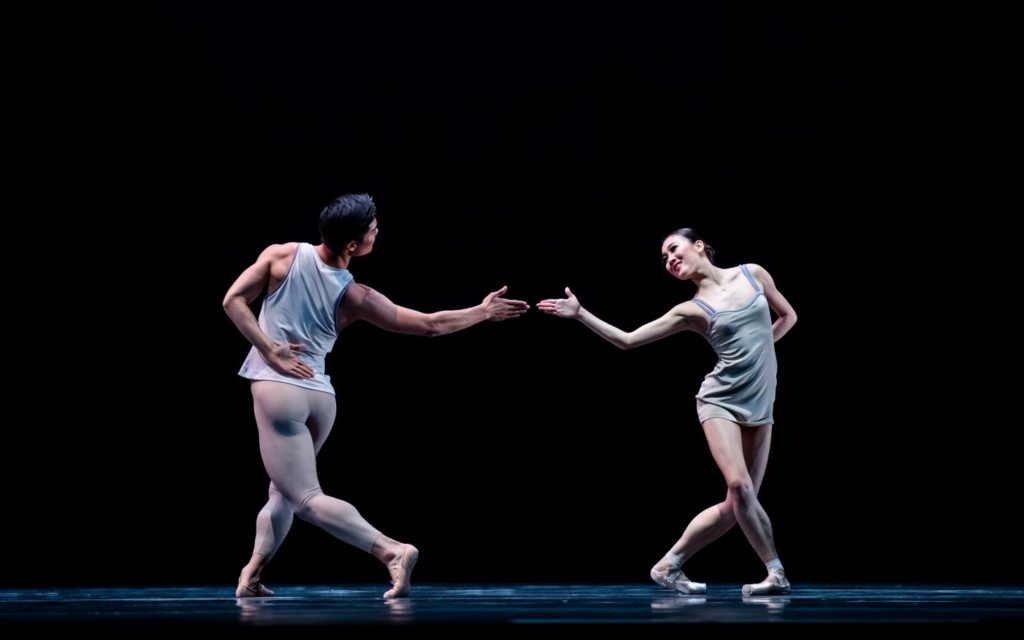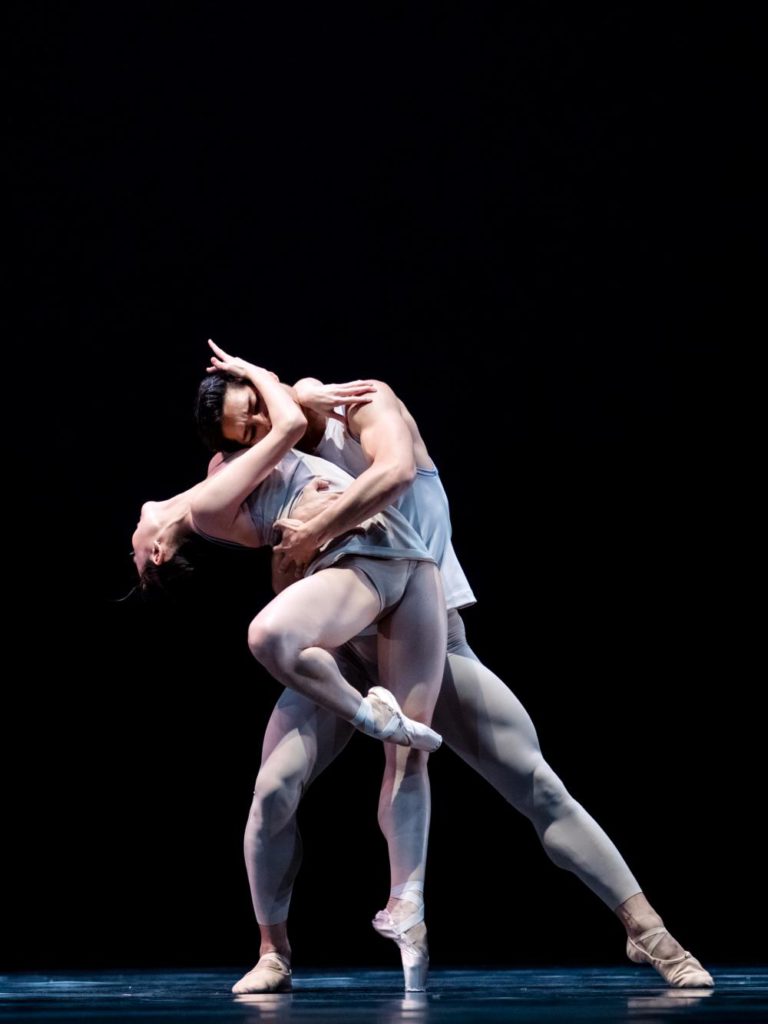 The gala's second center of attention was the multi-talented Toer van Schayk, who celebrates his eightieth birthday at the end of September. Van Schayk, choreographer, painter, sculptor and set and costume designer, started his career as a dancer in Sonia Gaskell's company, "Nederlands Ballet", before joining the newly founded Dutch National Ballet in 1965. A much-loved soloist of the company, he started choreographing in 1971. In the following years, van Schayk, Rudi van Dantzig and Hans van Manen built the triumvirate which led the Dutch company to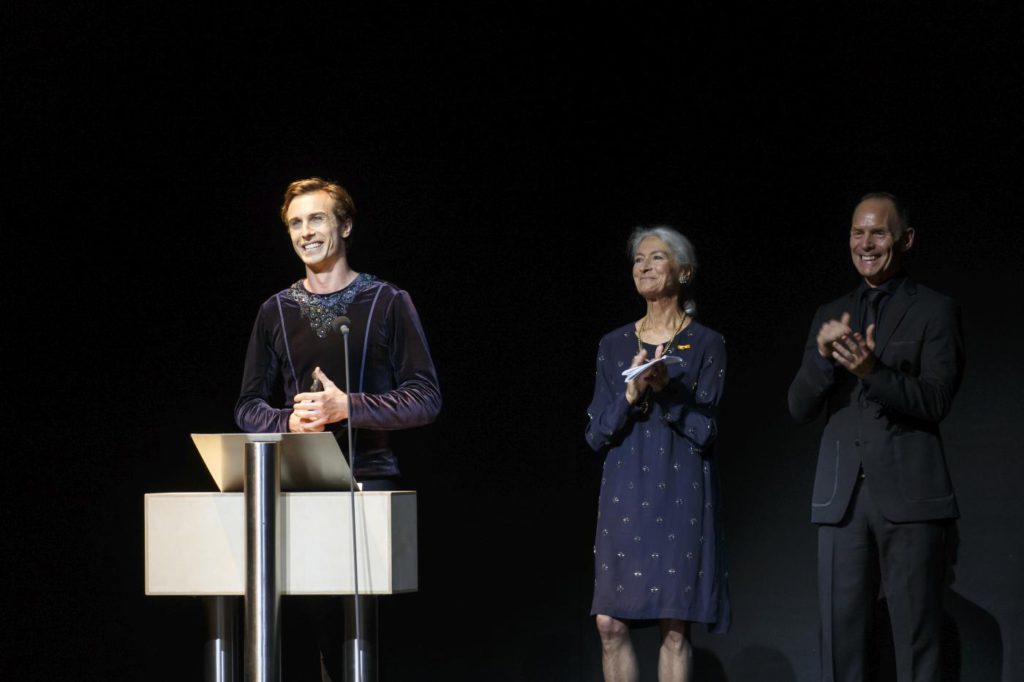 international acclaim. Van Schayk's oeuvre encompasses around forty choreographic works for which he also created set and costume designs as well as those for a great number of van Dantzig's works. The short film dedicated to van Schayk highlighted the close relationship between himself and van Dantzig: "Rudi relied on Toer and vice versa" one speaker stated. One scene in which the former principal Anna Seidl recalled rehearsals of van Schayk's "Spiegels Bevriezend" was especially amusing. "Suddenly large spears fell down on stage and one had to learn where to stand safely. It was outright life threatening!" she declared with a humorous undercurrent.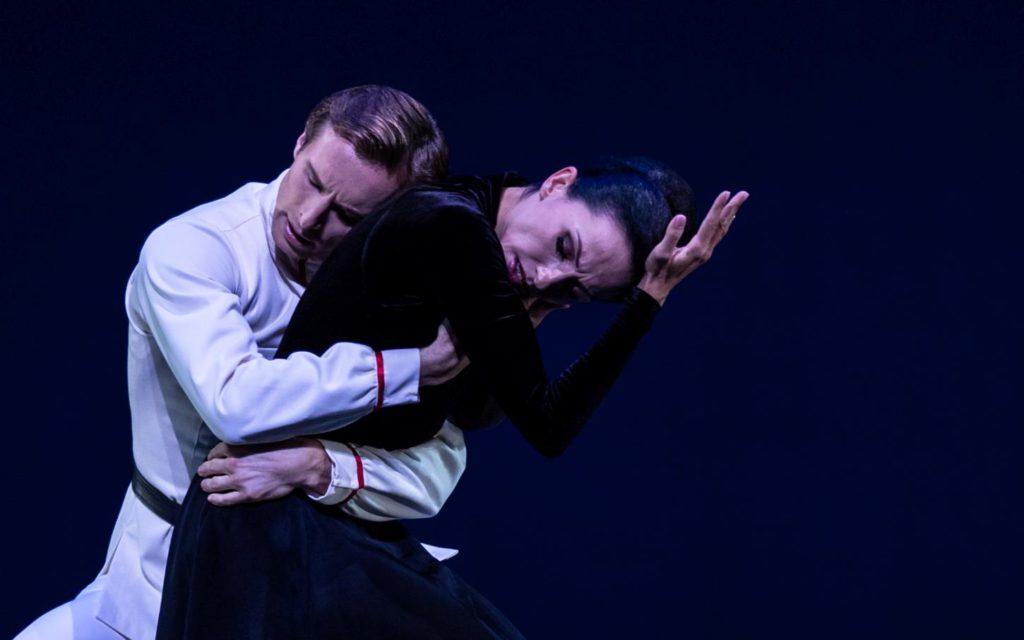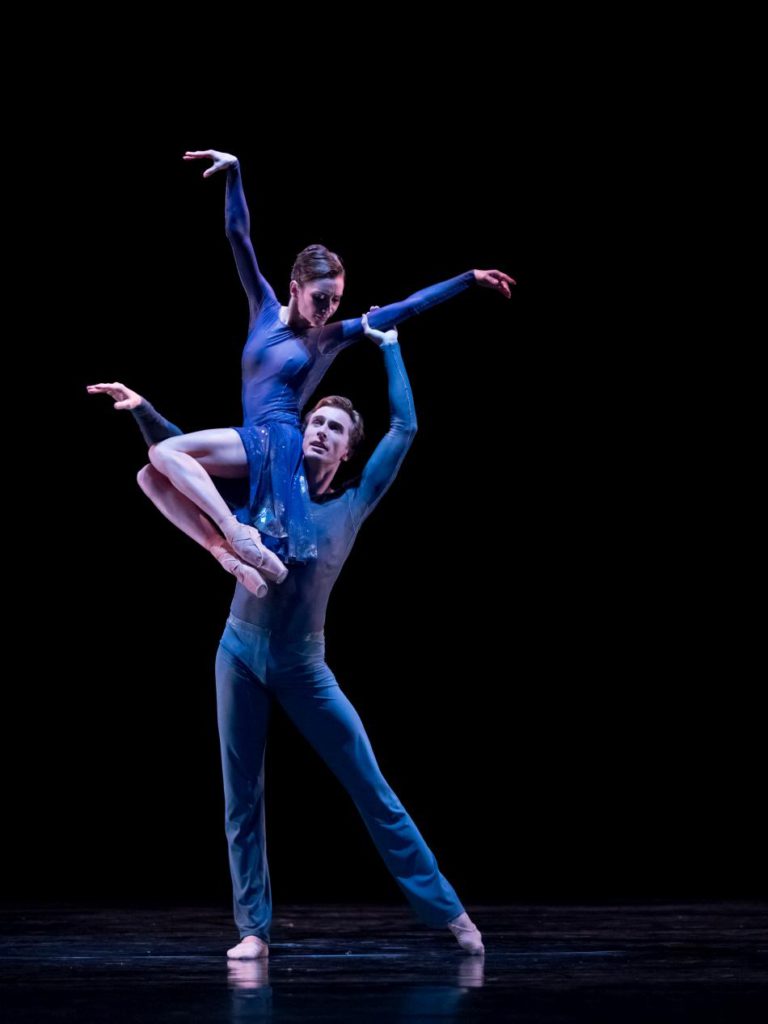 Though van Schayk officially retired in 2011 he still works as repetiteur with his home company and abroad. He didn't stop choreographing either. At the gala his new piece, "Episodes van Fragmenten", received its world premiere. The pas de deux, danced by Qian Liu and Young Gyu Choi, is actually considered a pas de quattre because to van Schayk the two musicians, violinist Jeroen van der Wel and pianist Michael Mouratch, are as equally important as the dancers. "Episodes van Fragmenten" is part of the triple bill "Dutch Masters", which will be mounted in mid-September. A more detailed report will follow.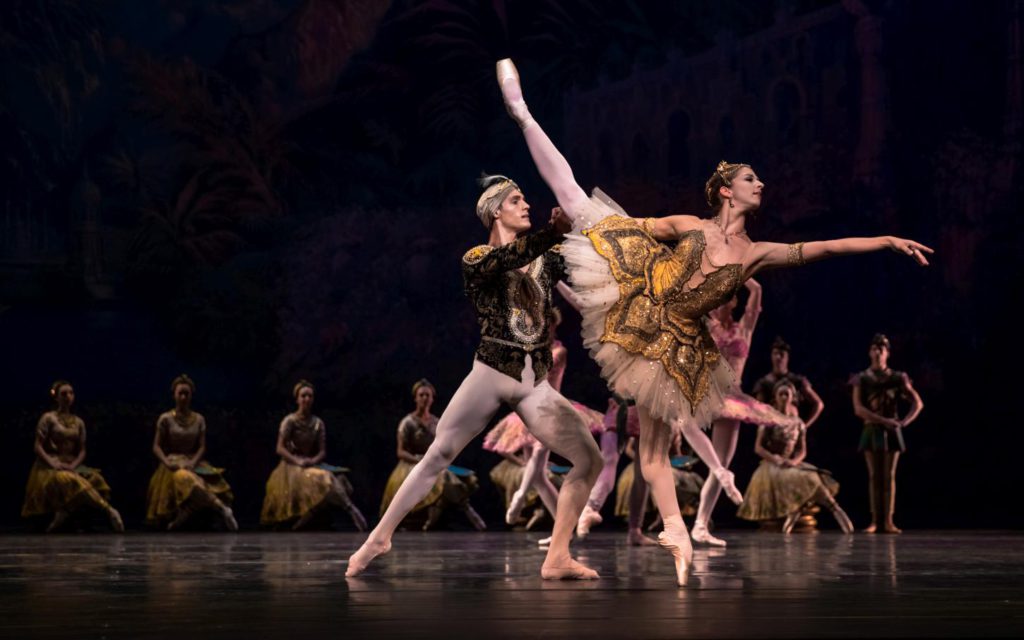 The program's third highlight was the presentation of the annually assigned Alexandra Radius Prize to Artur Shesterikov, a principal of the company. Radius, a renowned Dutch ballerina, handed over the prize herself. Shesterikov, characterized as "humble, kind and an important pillar of the company", was credited for his exceptional performances and role interpretations during the previous season. He appeared twice at the gala. As Vadime de Masloff he danced next to Anna Tsygankova (Mata Hari) in the poignant pas de deux of Brandsen's "Mata Hari". It was the scene in which both lovers reunite before Mata Hari is arrested. Shesterikov's second piece was a world premiere, "Penumbra", a six-minute pas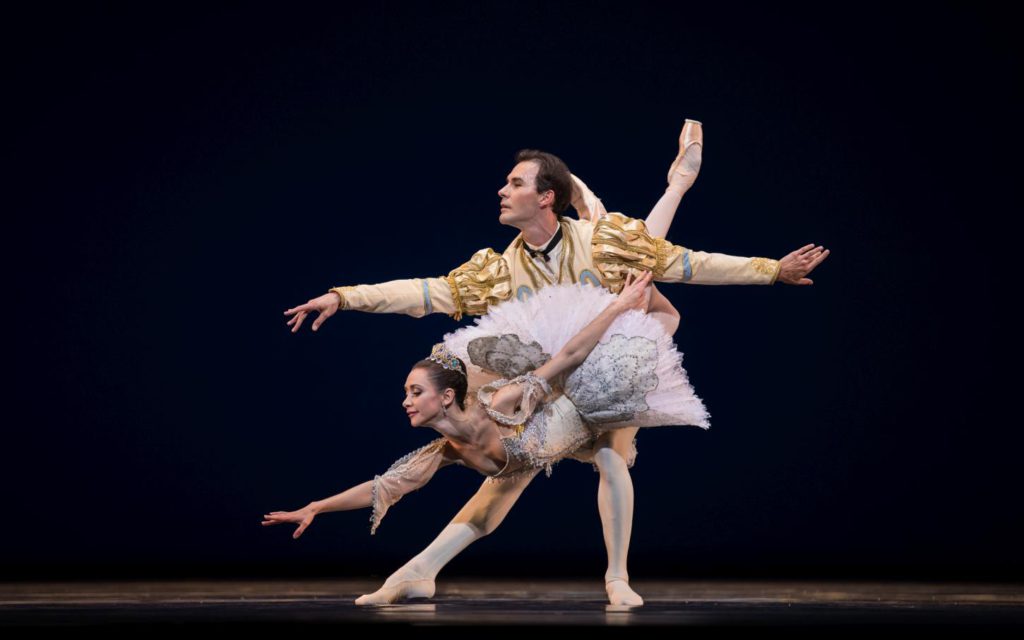 de deux by the company's principal Remi Wörtmeyer to piano and cello music by Sergei Rachmaninoff. Shesterikov and Anna Ol danced an emotionally charged pas de deux including many lifts, but alas! – the tender encounter ended with Shesteriko left behind on stage alone.
I was especially happy to see Daniel Camargo, a former principal of Stuttgart Ballet, who joined the Dutch National Ballet this season. Camargo danced Solor in the Grand Pas d'Action of "La Bayadére" (Natalia Makarova's version) next to Sasha Mukhamedov's Ganzatti. Both gave fine performances. Camargo's charisma and elegant technique are an asset to every company. I'm curious how his career will develop in the Netherlands.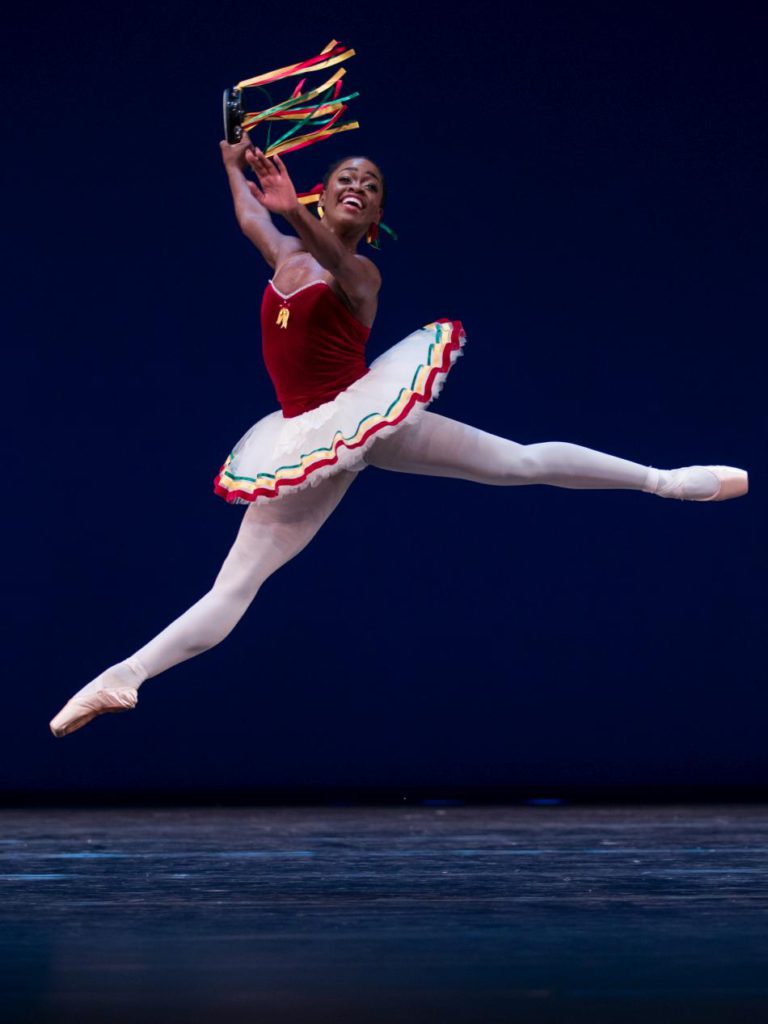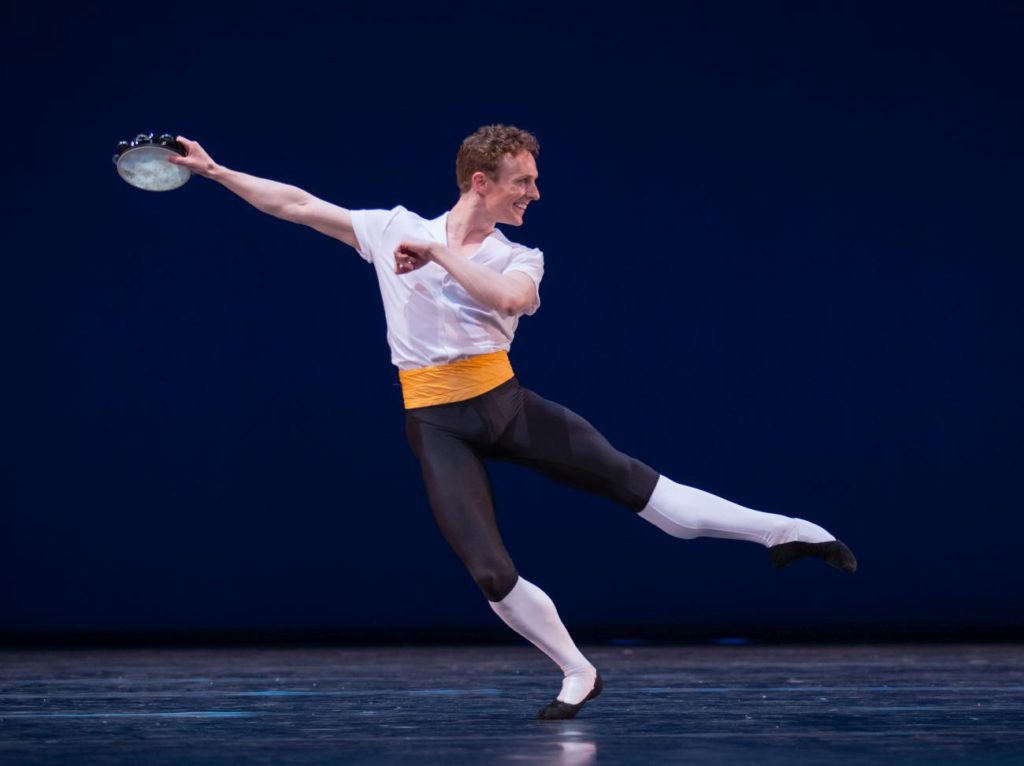 The program also included the wedding pas de deux of "Sleeping Beauty", presented by Anna Ol and Jozef Varga with composed authority and Balanchine's "Tarantella Pas de Deux" to which Michaela DePrince and Remi Wörtmeyer brought peppy playfulness combined with sparkling grandeur. The performance of both earned cheers. Anna Tsygankova and Matthew Golding ravishingly portrayed the tug o'war about the distribution of power in a couple's love relationship in Twyla Tharp's "Sinatra Suite".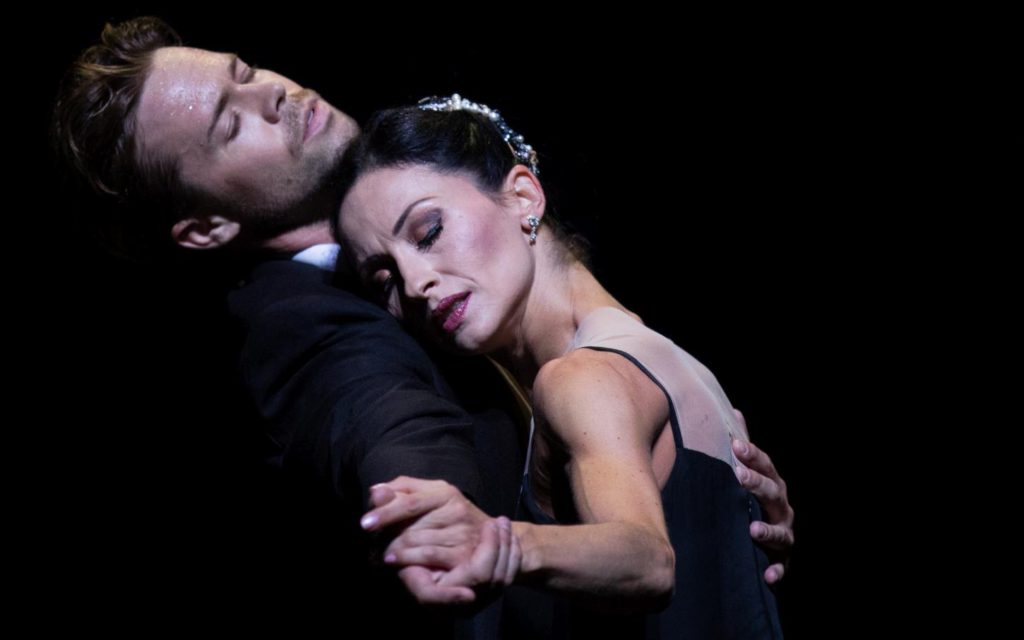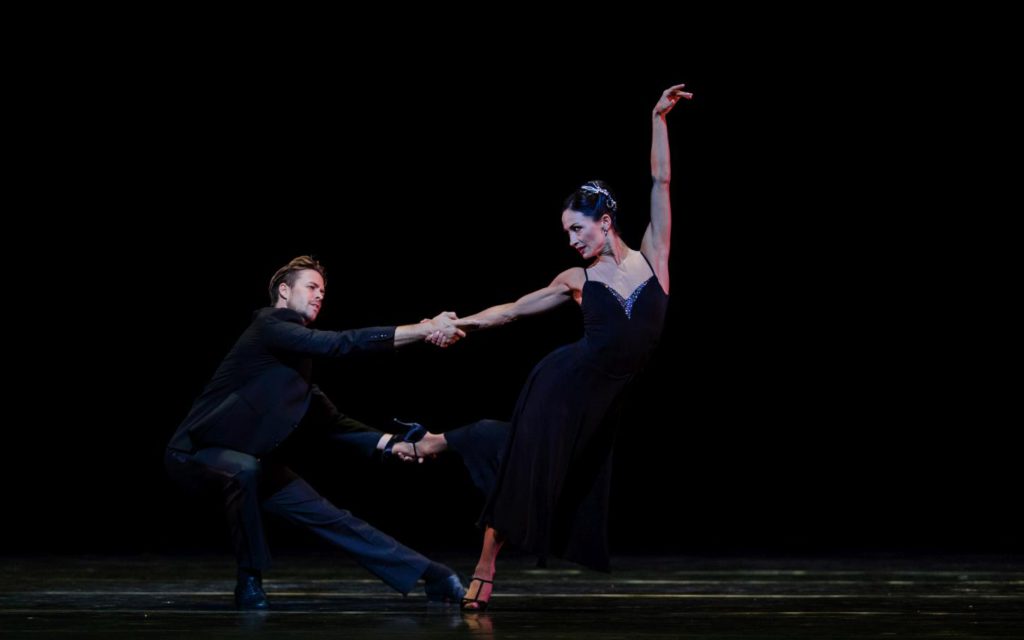 Dutch National Ballet's Junior Company showed "No Time Before Time", a piece by Ernst Meisner, its artistic coordinator. Meisner mixed solos and pas de deux with distinctly structured group formations for the company's twelve young dancers. The music, properly provided throughout the program by the Het Balletorkest under the baton of Matthew Rowe, was in terms of "No Time Before Time" by Alexander Balanescu and offered little variation.
Being in high spirits, the audience rose in standing ovation at the final curtain call. I didn't attend the party afterwards but given the overall celebratory mood, the gala certainly succeeded.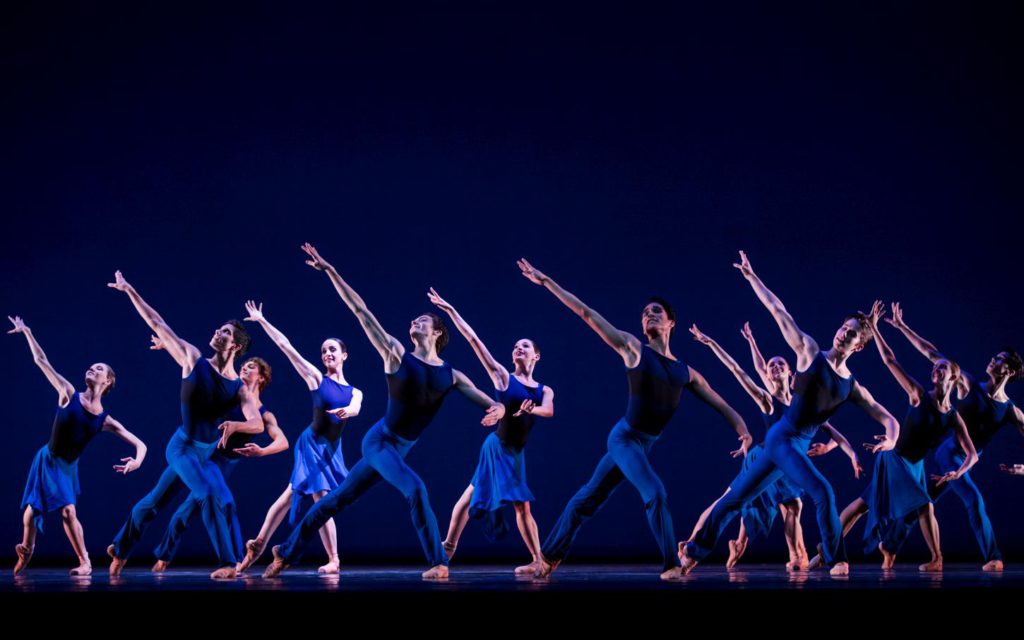 | | | |
| --- | --- | --- |
|  Link: | | Homepage of Dutch National Ballet |
|  Photos: |  1. | Grand Défilé, Dutch National Ballet © Michel Schnater 2016 |
| |  2. | Jozef Varga and Igone de Jongh, "Theme and Variations" by George Balanchine, Dutch National Ballet © Altin Kaftira 2016 |
| |  3. | Vito Mazzeo, Igone de Jongh and ensemble, "Kammerballett" by Hans van Manen, Dutch National Ballet © Altin Kaftira 2016 |
| |  4. | Young Gyo Choi and Qian Liu, "Episodes van Fragmenten" by Toer van Schayk, Dutch National Ballet © Altin Kaftira 2016 |
| |  5. | Qian Liu and Young Gyo Choi, "Episodes van Fragmenten" by Toer van Schayk, Dutch National Ballet © Altin Kaftira 2016 |
| |  6. | Artur Shesterikov, Alexandra Radius and Ted Brandsen, presentation of the Alexandra Radius Prize, Dutch National Ballet © Michel Schnater 2016 |
| |  7. | Artur Shesterikov (Vadime de Masloff) and Anna Tsygankova (Mata Hari), "Mata Hari" by Ted Brandsen, Dutch National Ballet © Altin Kaftira 2016 |
| |  8. | Anna Ol and Artur Shesterikov, "Penumbra" by Remi Wörtmeyer, Dutch National Ballet © Altin Kaftira 2016 |
| |  9. | Daniel Camargo (Solor), Sasha Mukhamedov (Ganzatti) and ensemble, "La Bayadère" by Natalia Makarova after Marius Petipa, Dutch National Ballet © Altin Kaftira 2016 |
| | 10. | Anna Ol (Princess Aurora) and Jozef Varga (Prince Désiré), "The Sleeping Beauty" by Marius Petipa, Dutch National Ballet © Altin Kaftira 2016 |
| | 11. | Remi Wörtmeyer, "Tarantella Pas de Deux" by George Balanchine, Dutch National Ballet © Altin Kaftira 2016 |
| | 12. | Michaela DePrince, "Tarantella Pas de Deux" by George Balanchine, Dutch National Ballet © Altin Kaftira 2016 |
| | 13. | Matthew Golding and Anna Tsygankova, "Sinatra Suite" by Twyla Tharp, Dutch National Ballet © Altin Kaftira 2016 |
| | 14. | Matthew Golding and Anna Tsygankova, "Sinatra Suite" by Twyla Tharp, Dutch National Ballet © Altin Kaftira 2016 |
| | 15. | Ensemble of the Junior Company, "No Time Before Time" by Ernst Meisner, Dutch National Ballet © Altin Kaftira 2016 |
| Editing: | | Laurence Smelser |