"Bakst – Des Ballets Russes à la Haute Couture"
Bibliothèque-musée de l'Opéra Palais Garnier
Paris, France
January, 2017
by Ilona Landgraf
Copyright © 2017 by Ilona Landgraf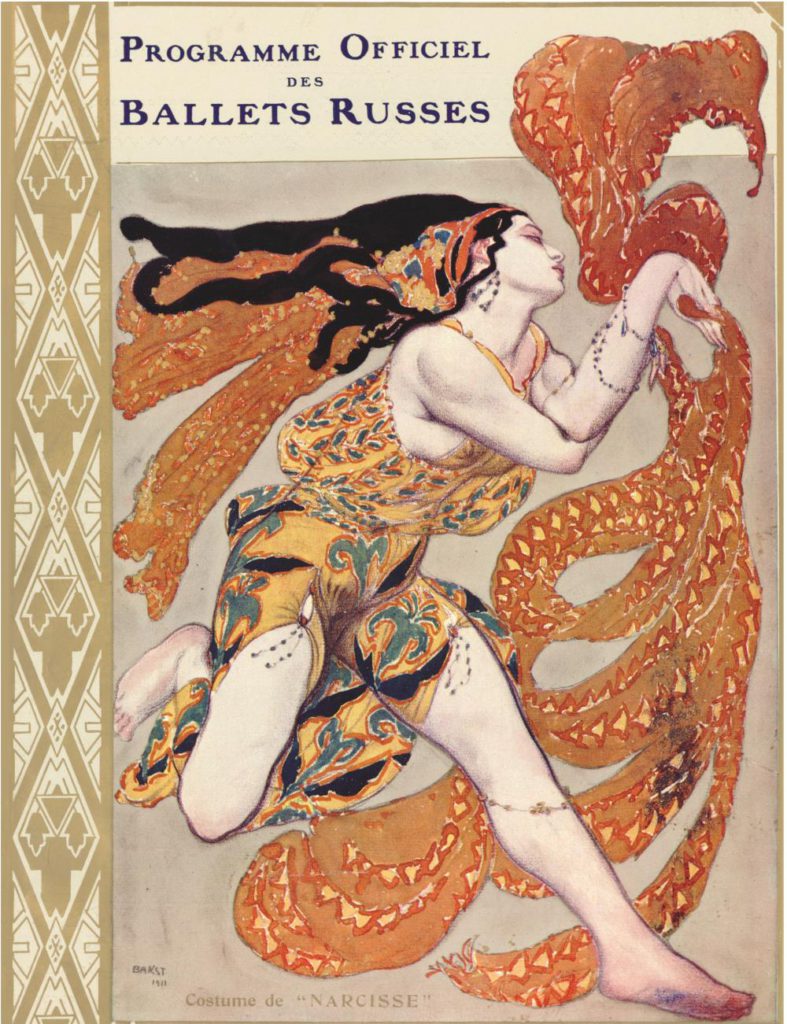 A waving bright orange veil waves around the bacchanal who boisterously dashes across the poster indicating the entry of the current exhibition at the Palais Garnier. Engrossed in sensual thoughts, she strides out so vigorously that her long black hair wafts behind her. This bacchanal sprang from the painter's easel of Léon Bakst. A costume design for Michel Fokine's "Narcisse", it decorated the official program of the 1911 Ballets Russes season in Paris.
Bakst (1866 – 1924), born as Leyb-Khaim Izrailevich (later: Samoylovich) Rosenberg, a Russian painter, set and costume designer, became famous as a member of the illustrious circle around Sergey Diaghilev and the Ballets Russes. He worked for theaters all over the world and in all types of theater genres. In 2016 Bakst would have celebrated his 150th birthday. On this occasion the Bibliothèque nationale de France and the Opéra national de Paris have been paying tribute to him in an exhibition at the Palais Garnier, which opened last November. 130 objects – paintings, drawings, sketches, photos, costumes, letters either by Bakst or by related artists and a video – are shown in a side wing of around 300 square meters. They are loans from various museums in Paris and Marseille, the Paris Opera, the Bibliothèque nationale de France and private collectors.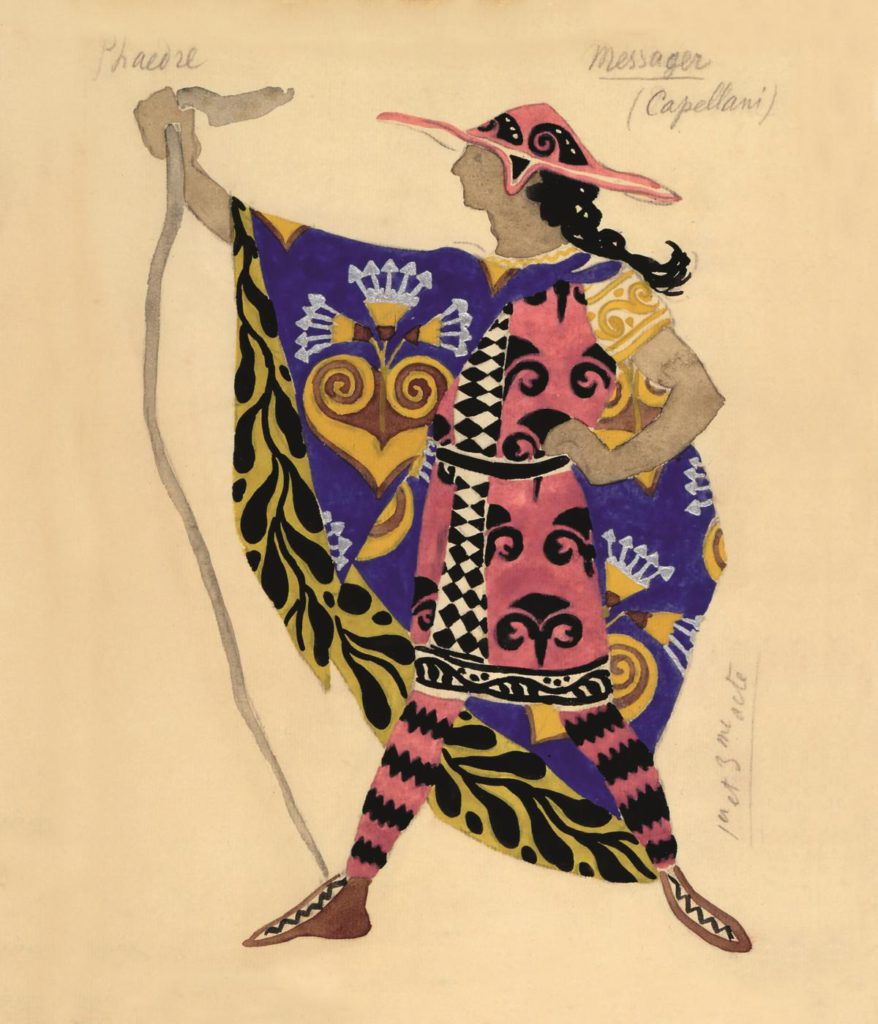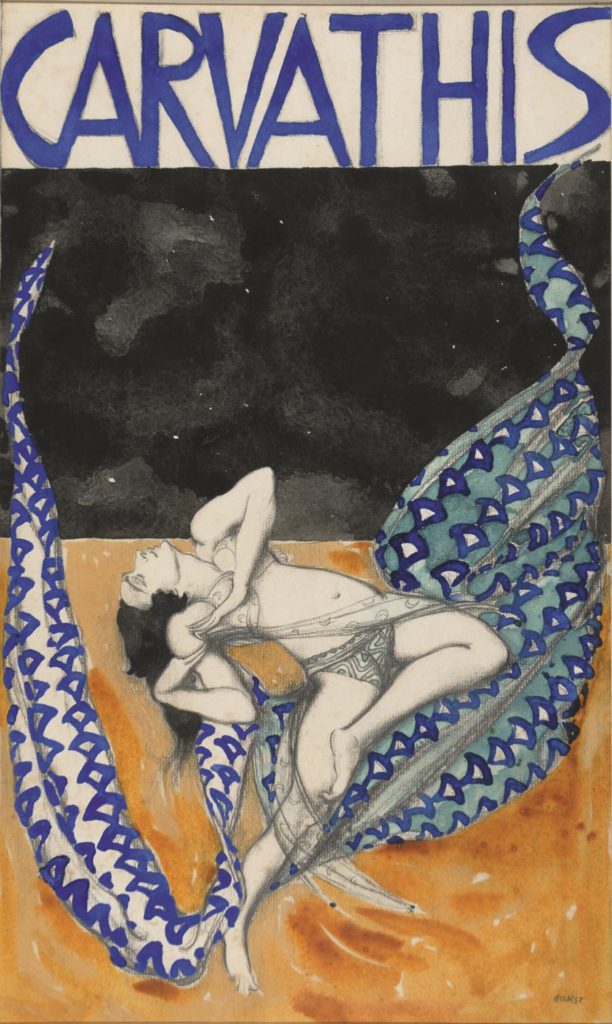 Bakst's connection to Paris began even before the inauguration of the Ballets Russes. A core figure of the group of avant-garde artists releasing the magazine "Mir iskusstva" ("World of Art"), Bakst from early on was involved in many of Diaghilev's entrepreneurial activities. He and Alexandre Benois had already helped Diaghilev in 1906 to set up the first "Saison Russe" in Paris, an exhibition of Russian paintings at the Salon d'Automne. Compared to Bakst, Benois, distinguished in many métiers, was more traditional in his stage designs. Both men became colleagues but also rivals.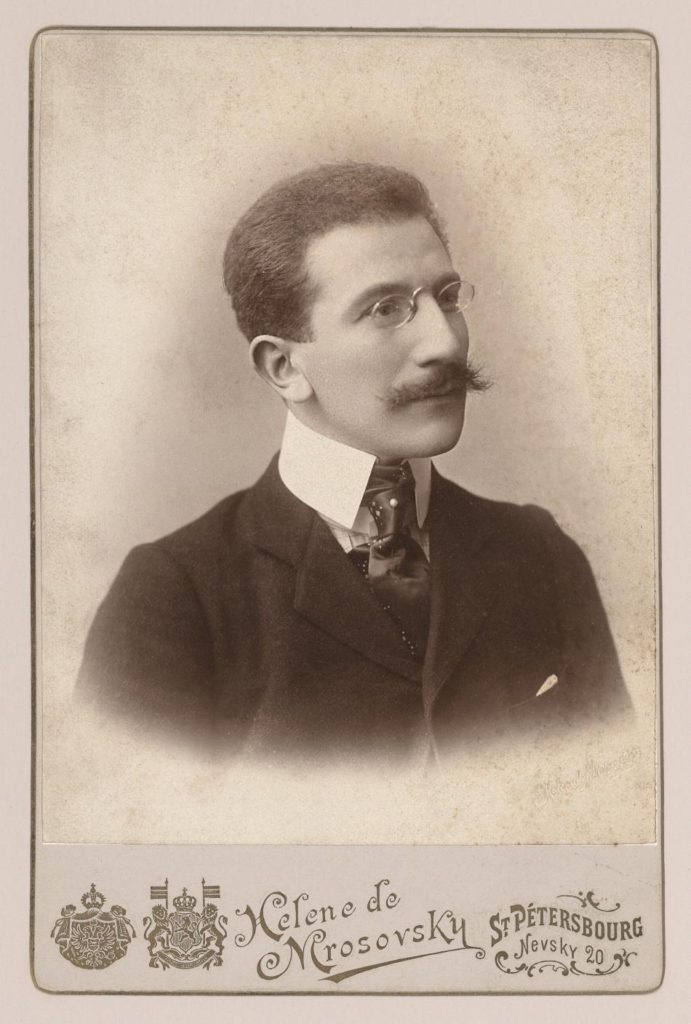 Finally, at the first season of the Ballets Russes at the Théâtre du Châtelet in 1909, Parisian audiences got to see Bakst's own works. Diaghilev's mixed program starred Vaslav Nijinsky, Anna Pavlova, Tamara Karsavina and Ida Rubinstein. Rubinstein danced the leading role in Michel Fokine's "Cléopâtre", and here was where Bakst's exotic set and unabashedly erotic costumes astounded audiences. The 1909 tour went down in twentieth century theatrical history as a legendary event. Descriptions left no hyperbole unused: shockingly new, even life-changing, an invasion, an outburst, a sudden glory. "We are truly witnessing the birth of a new art", Count Harry Kessler wrote to Hugo von Hofmannsthal.
Between 1909 and 1914 Bakst designed twelve Paris stage productions for Diaghilev, many of which are represented at the exhibition. There are, among others, the gorgeous beaded headdress, the delicate harem pants and the blue / pink top for Zobeide in "Schéhérazade" (1910) and a painting of the ballet's décor. Once seen its ravishing turquoise and pink curtain draped on the right side of the harem will hardly been forgotten. A few steps further Mathias Heymann, étoile of the Paris Opera company, dances the lecherous Faun in a video of "L'apres-midi d'un faune" (1912). Though the video screen is placed in a niche, the noises made by the visitors unfortunately drown the iconic cross flute melody.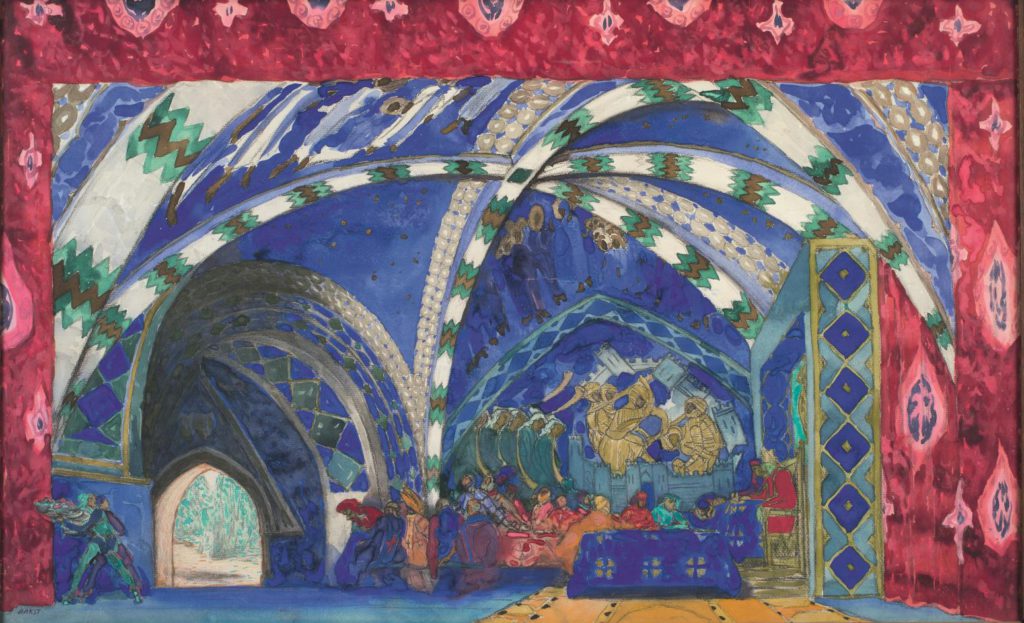 On display are the rocky sceneries dotted with cypresses of "Daphnis et Chloé" (1912), one of his homages to Ancient Greece, the steep brick walls of "Thamar" (1912) and the cliffs from "Le Dieu Bleu" (1912) covered by a bright blue sky. Similar kinds of bright blue also flash out from other paintings. The exhibition doesn't include designs for "La Fée des Poupées", which premiered in 1903 in St. Petersburg before the era of the Ballets Russes. Also object from "The Firebird" (1910) are missing.
Next to Diaghilev, Bakst designed for Anna Pavlova and Ida Rubinstein as well. His collaboration with choreographers was especially close in terms of Nijinsky and "L'apres-midi d'un faune". Among Bakst's creations for Rubinstein are a mysteriously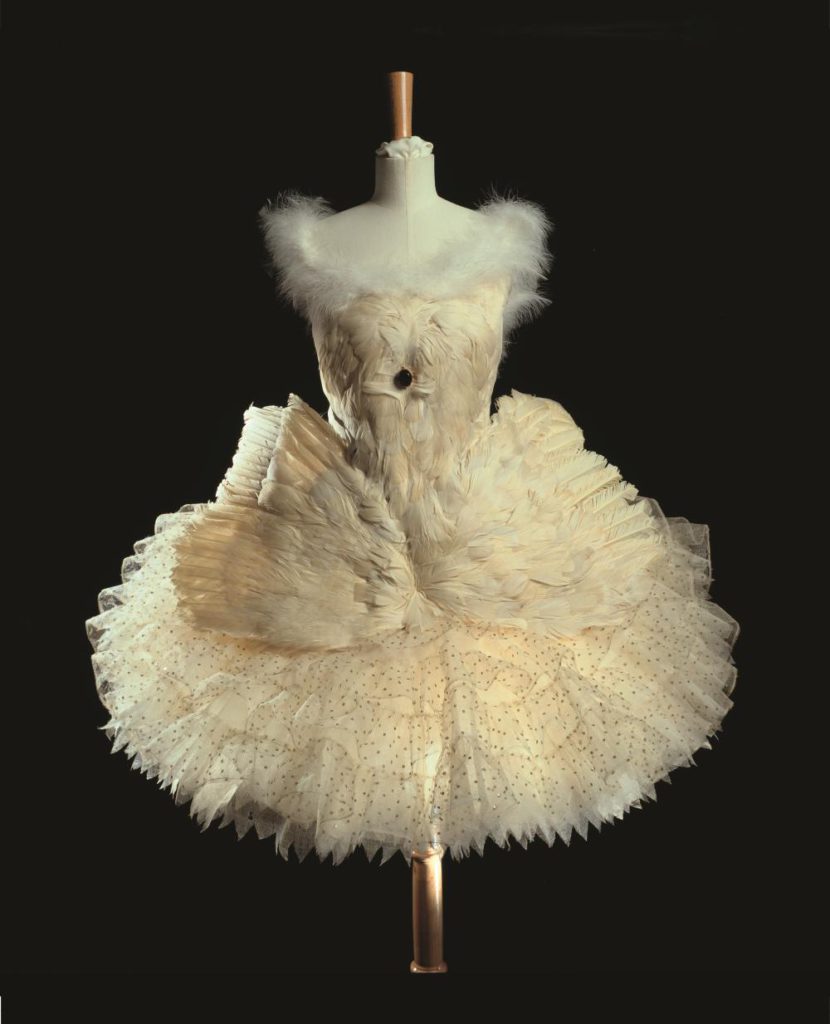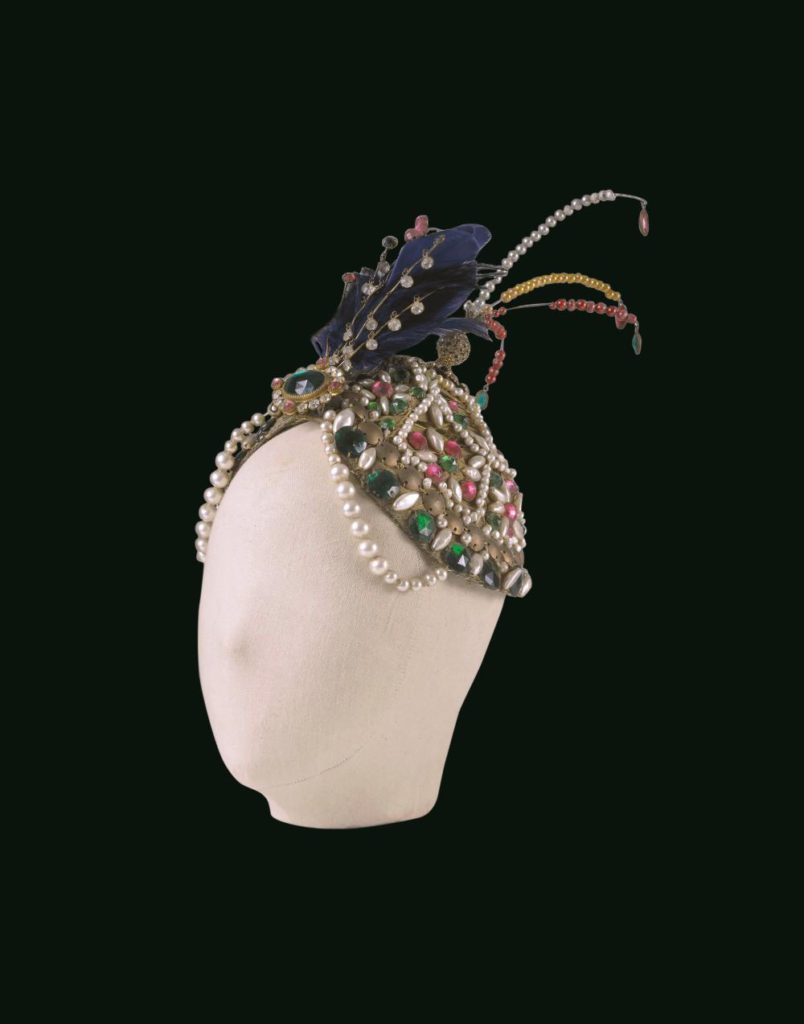 dim blue hall spanned by a cross vault for "La Pisanella, ou la Mort Parfumée" (1913), a comedy, and an oriental hall with mosaic floor and big gray columns on each side for "Le Martyre de Saint Sébastien", a play by Gabriele d'Annunzio from 1911.
One of the few exhibited costumes is the golden yellow satin dress Pavlova wore as Princess Aurora in New York in 1916, and, most attractive for me, the white tutu, in which she danced the dying swan in St. Petersburg in 1907. Very well preserved, its feathery decollete is as fluffy as if new. Though presented in a semi-dark niche behind a black wire frame its aura is magnetic.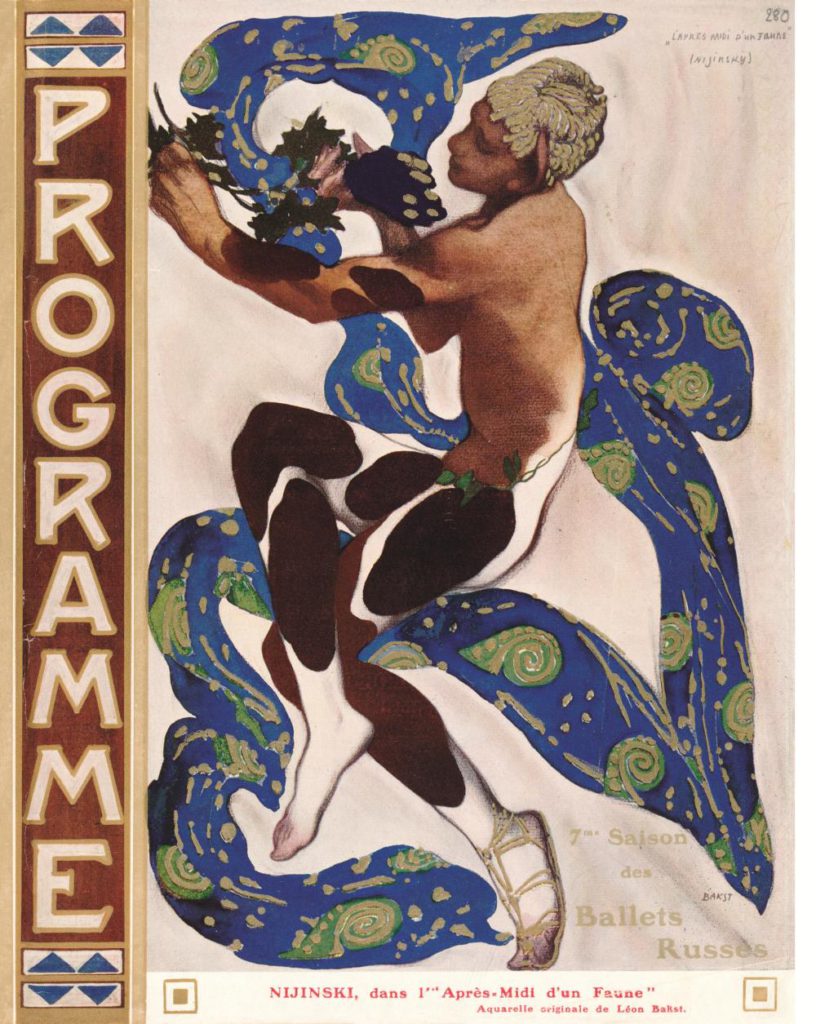 Bakst, having started his career with book design and illustration, evolved from line to color, from being a graphist to becoming a pure painter. His combination of strongly contrasting bright colors was spectacular. He believed in the emotional power, in the sensual effect, of colors: "Against a lugubrious green, I placed a blue full of despair,…" he said about "Schéhérazade". Yet the failure of "Le Dieu Bleu" in 1912 put an end to his exotic color palette for the time being. He returned to it in later productions such as "Aladdin or the Magic Lamp" by Georges Thenon (1919) or "The Bewitching Night", a 1923 production for the Paris Opera.
Fashion and style tend to change swiftly and competitors are rarely absent. That wasn't different in Bakst's times. From 1914 on Natalia Goncharova and Mikhail Larionov designed for the Ballets Russes; soon Picasso, Matisse and others became collaborators too. In 1922, following the financially disastrous staging of "The Sleeping Princess" in London, Bakst fell out with Diaghilev and left the Ballets Russes. In the following years he found supporters in the United States and in the person of Jacques Rouché, director of the Paris Opera, for whom he designed the décor of "La Nuit Ensorcelée" in 1923 amongst others.
Stage design and the decorative arts have always cross-fertilized each other. One only needs to go a few meters down the aisle in the Palais Garnier to come across a costume from "Rubies" in a vitrine, a red top designed by Christian Lacroix. Most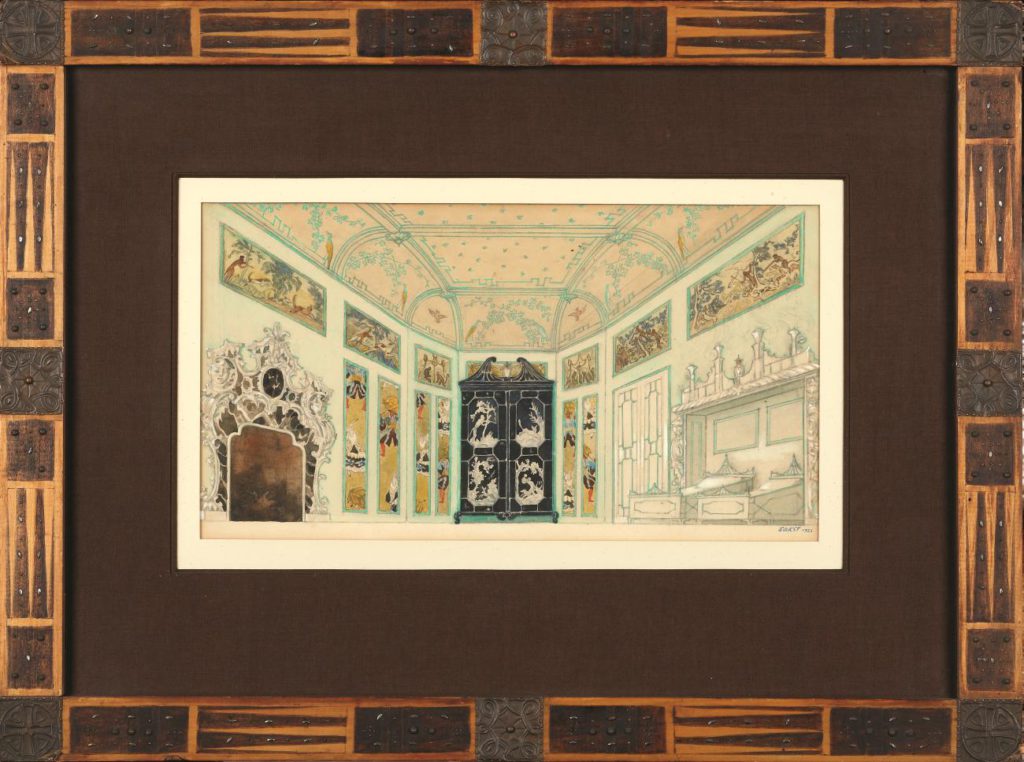 popular among the ones Bakst influenced were Jeanne Paquin and Paul Poiret, both leading French couturiers of their time. Though Poiret later firmly denied it, in the oriental outfits worn at "La 1002e nuit", one of his notorious costume balls in the summer of 1911, and in the harem trousers and jupe culottes, which dominated his spring collection in the same year, Poiret obviously had emulated Bakst. By this Bakst indirectly also influenced Coco Chanel, for whom Poiret's riot of colors – "…those reds, those greens, those electric blues.."– were awful. She countered with modest elegance, her little black dresses.
Still, leading haute couture designers, such as Karl Lagerfeld, Christian Lacroix, Yves Saint Laurent and John Galliano, have taken inspiration from Bakst. The last rooms of the exhibition trace those influences of Bakst on fashion and I only wished, someone would have come round to turn the pages of one of the little booklets with hat designs displayed in the vitrine. For sure, they would have offered the latest chic.
"Bakst – Des Ballets Russes à la Haute Couture" runs until March 04, 2017 at the Palais Garnier. The richly illustrated exhibition catalog is available only in French.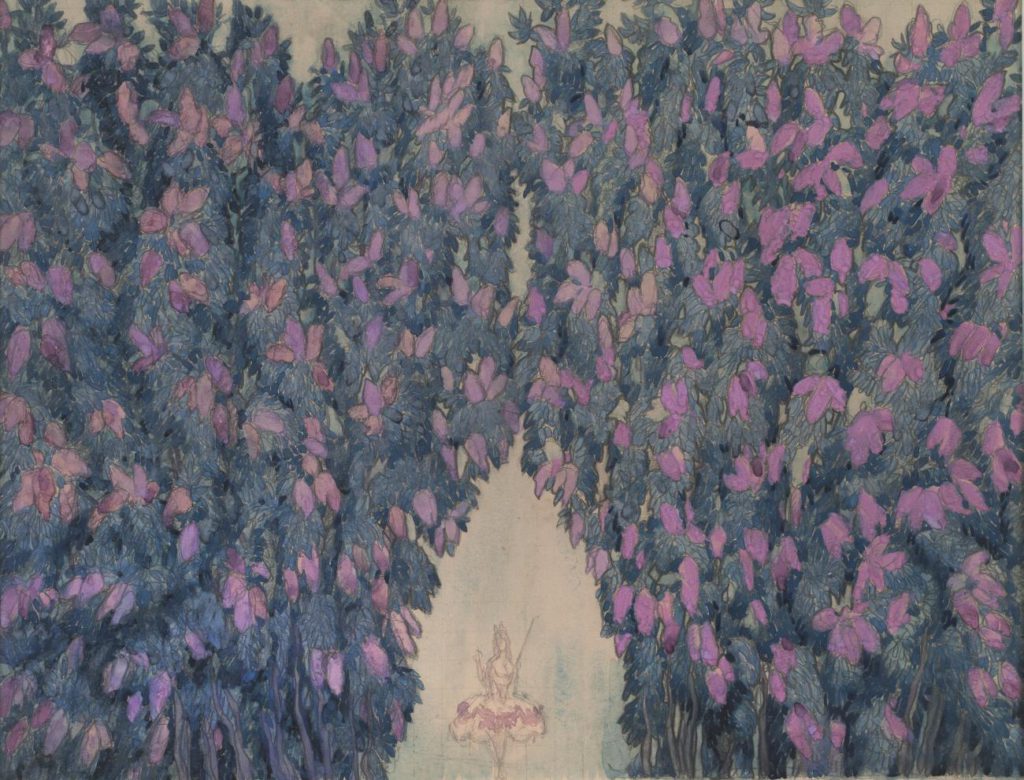 Links:
 

Website of the Bakst exhibition at the Palais Garnier

Photos:
 1.

Cover of the program of the Ballets Russes season in Paris 1911 showing a costume for a bacchanal from "Narcisse", chor.: Michel Fokine

© Bibliothèque nationale de France,

département de la Musique, Bibliothèque-musée de l'Opéra

 2.

Poster for "The Eccentric Beauty", dance suite by Erik Satie, Paris June 14, 1921

©

Paris, Bibliothèque littéraire Jacques Doucet



 3.

Costume design for the bard Eurytos from "Phaedre, chor.: Ida Rubinstein 1923

© Bibliothèque nationale de France,

département de la Musique, Bibliothèque-musée de l'Opéra

 4.

Portrait of Léon Bakst, St.Petersburg 1890, photo

© Bibliothèque nationale de France,

département de la Musique, Bibliothèque-musée de l'Opéra

 5,

Model of the décor for the prologue of "La Pisanelle ou La Mort parfumée", chor.: Michel Fokine 1913

© Bibliothèque nationale de France,

département de la Musique, Bibliothèque-musée de l'Opéra

 6.

Costume for Anna Pavlova in "The Dying Swan", chor.: Michel Fokine

© Bibliothèque nationale de France,

département de la Musique, Bibliothèque-musée de l'Opéra

 7.

Headdress for Ida Rubinstein in "Schéhérazade", chor.: Michel Fokine 1910

© Bibliothèque nationale de France,

département de la Musique, Bibliothèque-musée de l'Opéra

 8.

Cover of the program of the Ballets Russes season in 1912 showing Vaslav Nijinsky in "L'apres-midi d'un faune"

© Bibliothèque nationale de France,

département de la Musique, Bibliothèque-musée de l'Opéra

 9.

Model of the décor for "La Nuit Ensorcelée", chor.: Léo Staats 1923

© Bibliothèque nationale de France,

département de la Musique, Bibliothèque-musée de l'Opéra

10.

Costume design for the Lilac Fairy in "The Sleeping Beauty", chor. by Nicholas Segeyev and Bronislava Nijinska after Marius Petipa, Théâtre de l'Alhambra, Londres 1921

©

Collection particulière, Cliché Bertrand Huet



 Editing:
Agnes Farkas