Moscow, Russia
December 16, 2018
by Ilona Landgraf
Copyright © 2018 by Ilona Landgraf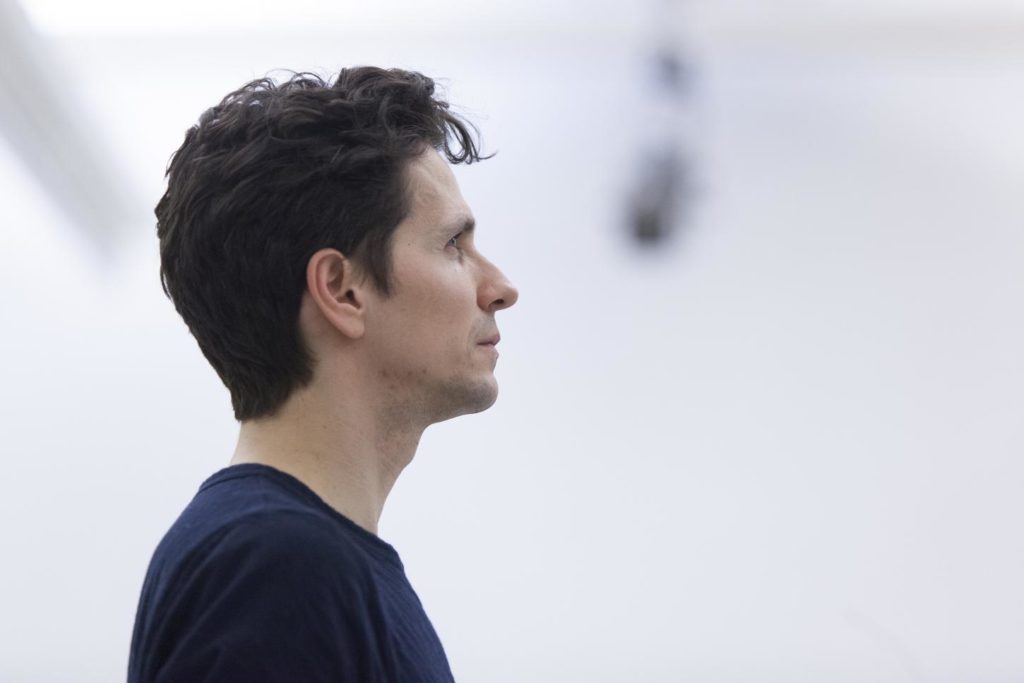 Guillaume Côté, principal dancer of the National Ballet of Canada, had just made his debut as a guest dancer with Moscow's Bolshoi Ballet the previous evening, dancing Romeo in Alexei Ratmansky's version of "Romeo and Juliet" alongside Evgenia Obraztsova. The role was originally created on Côté in 2011. We met early in the morning – a couple of hours before Côté would return to Toronto – to talk about Romeo, love, his career, and Russia. The first topic we touched upon was dance critique.
Côté's answers are in italics.
Don't you get angry sometimes, when reading what has been written about you?
Well, you know, it's never nice to read something bad about oneself, but at the same time it's just that one person's opinion. Of course, readers might believe them, but as an artist you put yourself out there and you're vulnerable. You need to be and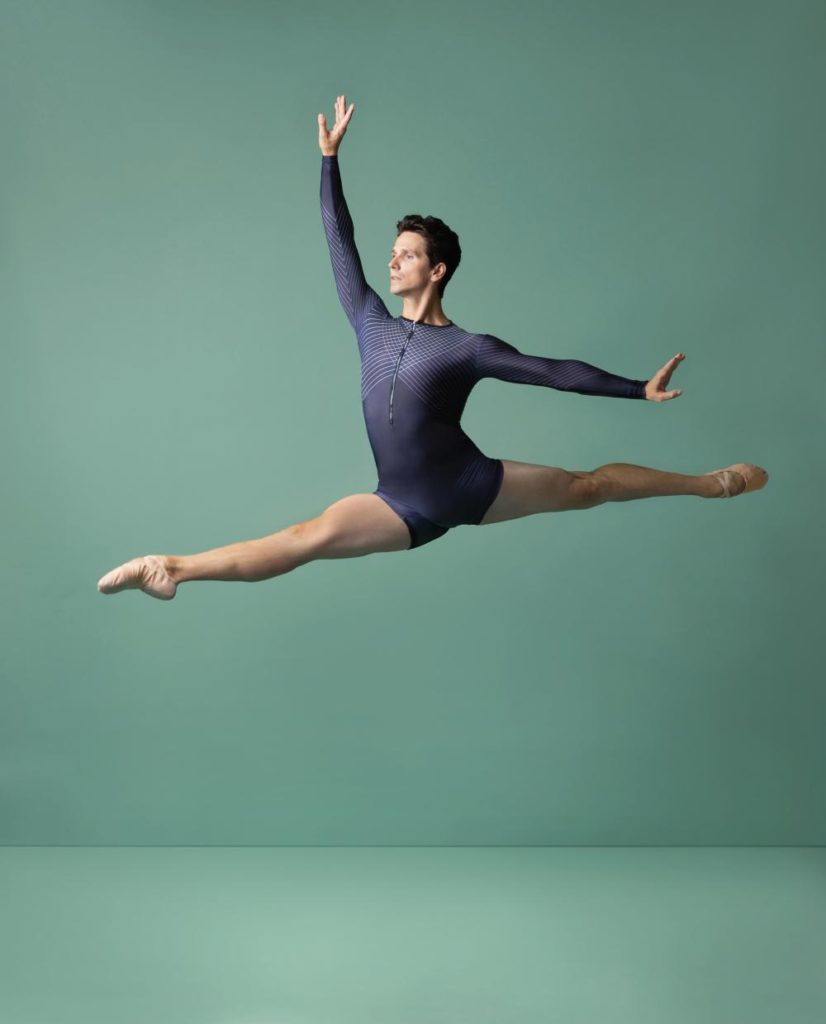 you need to accept that. You go into this knowing that. You don't do it to please people. I think art is beyond that. It's different with entertainment. But art is about the process and the idea of what you're striving for, the perfection you're going for. So if you pursue your idea of what perfection is, then I think that's an honorable quest. And I don't think that whether you entertained one person's vision of what he or she thinks is perfection is relevant. For Romeo, for example, you try to live up to an image that you built of what this particular role means to you. And it may not be the same for one critic or another.
Now that I choreograph quite a lot, it's such a different game. As a dancer you're always focused on your environment – your own little bubble – while as a critic you usually see a production. You see an evening, an orchestra full of people, a conductor; you sense the atmosphere; you see everything with the dancer inside.. It's funny to me, because sometimes some of my worst performances have been the best reviewed. And some of the performances I had thought were so fabulous then had terrible responses from critics. But sometimes it has to do with the fact that it's not all you. You can't help, but if you're stuck within a bad production it doesn't matter how much passion you give. Sometimes you even works against yourself. Then you give so much passion to a bad production and it's almost worse.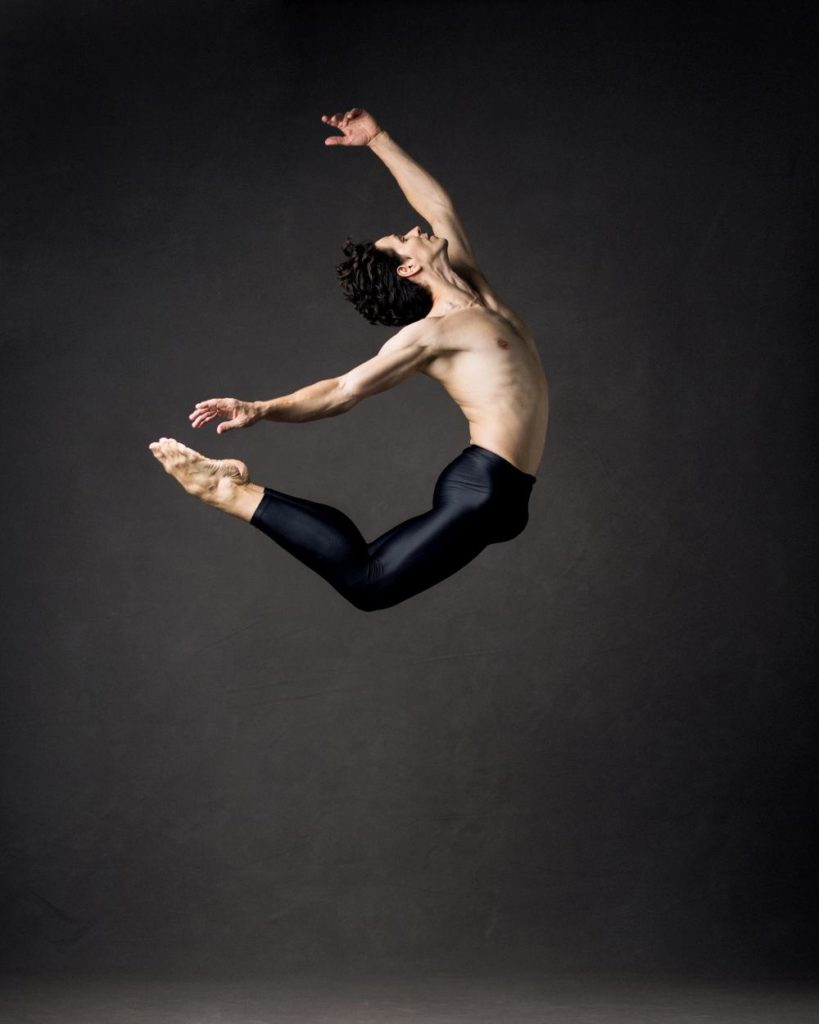 Did that ever happen to you?
Yeah, it happened, of course. We all have to be part of new creations, new processes, and sometimes they just don't pan out they way you think they will. Also, sometimes, the first time you dance something or the first time a production is staged, people are very excited, but the piece doesn't really jell. But two or three times later it's better and better. And then, ten years later, you dance a role that you thought you'd never do again, and now it actually feels right. There's no predictability. It's all these famous stories you hear about like"Nutcracker." When it had its first performance here it was terribly reviewed by absolutely everyone including Tchaikovsky himself. Even he said "I don't particularly love this piece of music." It's interesting, because "Nutcracker" is part of our dance culture in such a strong way and it came out of something that really was not a success in the beginning.
Like with "Swan Lake".
Yes, that's right. I think that maybe they were very strict back then and their standards were very high. Do we live in the same society? Are critics still that strict? Or are we getting softer? We've seen more and also we are high-bred now. But dance is not just one thing. It's the same as cinema – a lot of different disciplines. Suddenly, you have a mainstream film that is more independent and uses things that are more influenced by high art. There's no such fine line between classical ballet and contemporary ballet like in "Othello" [by John Neumeier], for example. John Neumeier sort of walks that fine line between contemporary and classical. What is it? Theater?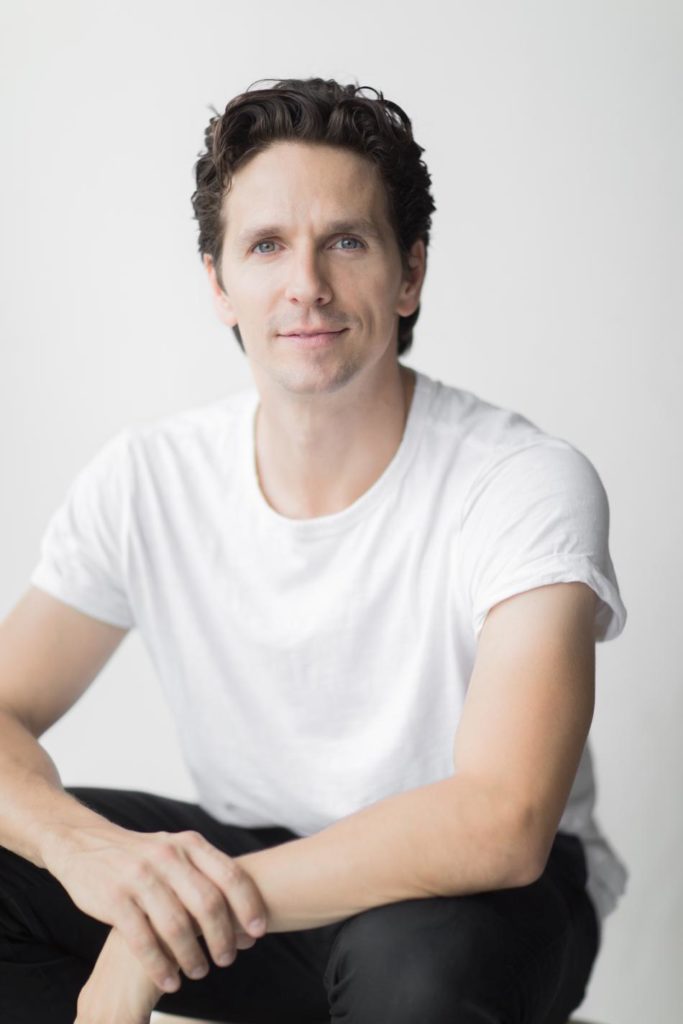 It's a kind of a wonderful time. I feel there are no limits. But that also makes it difficult to find an identity, a personal brand – as a choreographer, but also in the general sense of dance. We see it a lot in Canada and in America. You're getting these television shows – "So You Think You Can Dance," and things like that – a lot of hype around dance. But is it going to translate into people coming to the opera, the theater, or the ballet? Are they two different things? Or are we trying to mix the two? Are people who watch television and watch a dance competition going to buy a 200-dollar ticket to come and see "The Nutcracker"?
Are tickets that expensive?
I mean, ballet is still very elitist in Canada, and in the United States as well. There are programs that are cheaper but you have to look for the tickets. So it's not so easy for the young people to come.
Let's talk a bit about your performance here in Moscow. One of Toronto's local newspapers reported that you were the first Québécois dancer to dance with the Bolshoi. How did this guest appearance come about?
I've been in touch with Alexei [Ratmansky] and he just wrote me and said "would you be able to go and dance Romeo in Moscow?" We worked a lot when creating the role. The role of Juliet was created on a very young girl, Elena Lobsanova. For Romeo he created a very difficult role. It's a lot of material. With Alexei it's always challenging, but this one is a very difficult role. I like Alexei's take on it; I believe in it, so I think he was very happy that I was able to come. And also I've known Makhar [Makhar Vaziev, Artistic Director of the Bolshoi Ballet] for a long time.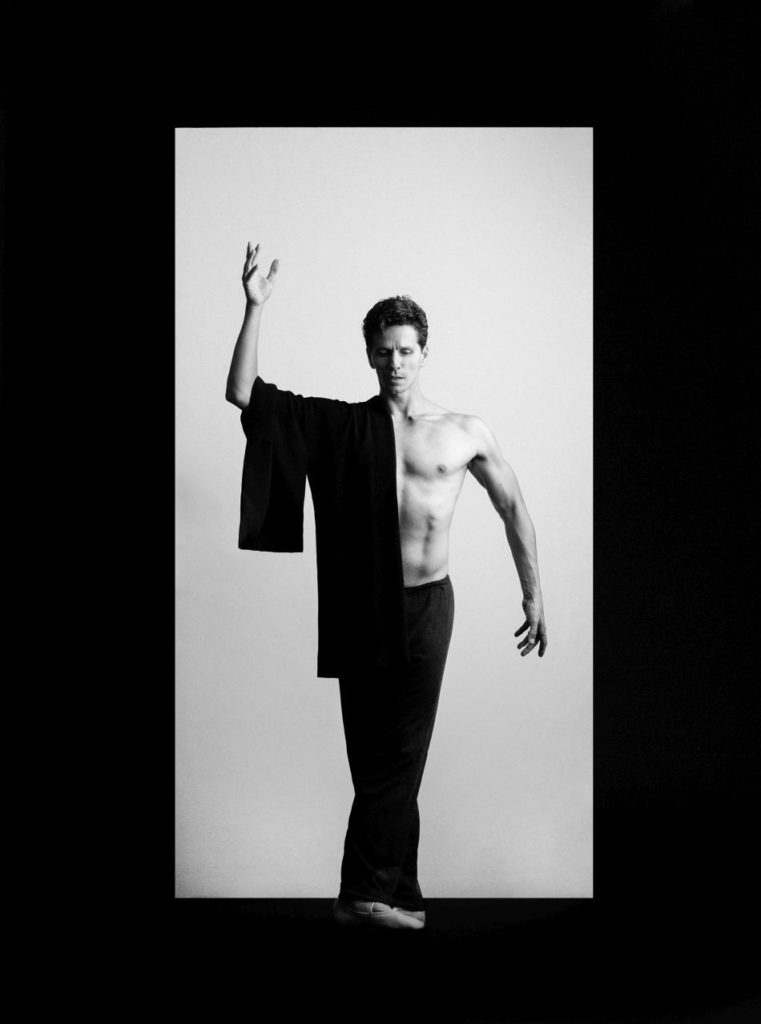 How did that come about?
From La Scala. I danced with Svetlana Zakharova, and with Polina Semionova and Alina Somova in "Diamonds", Pink Floyd Ballet" [by Roland Petit], and "Swan Lake" while Makhar was director there. That was around seven years ago when I was young. [he laughs]
I assumed the Bolshoi asked you to create a new piece for them, and – as you would have to come to Moscow for that anyway – you agreed to guest with the company as well.
The National Ballet of Canada came here to Moscow [to the Stanislavsky Theatre] in October with "Context" – a program including Crystal Pite's "Emergence" and my piece called "Being and Nothingness" – and it went really well. So when I got here, earlier this week Makhar asked if I would create something for the Bolshoi.
So I was right, there are some plans.
Maybe. It's up to him, really. I'd love to – of course! But I don't know whether it'll happen.
I think he's someone who sticks to what he says.
That's true.
You created the role of Romeo in 2011. How has your understanding and interpretation of it changed since then?
What has changed the most is my perspective of the entire production. What was really interesting in working with Alexei is that he physicalized all the meaning. For him it was always really important that Romeo and Juliet were off-balance. He loved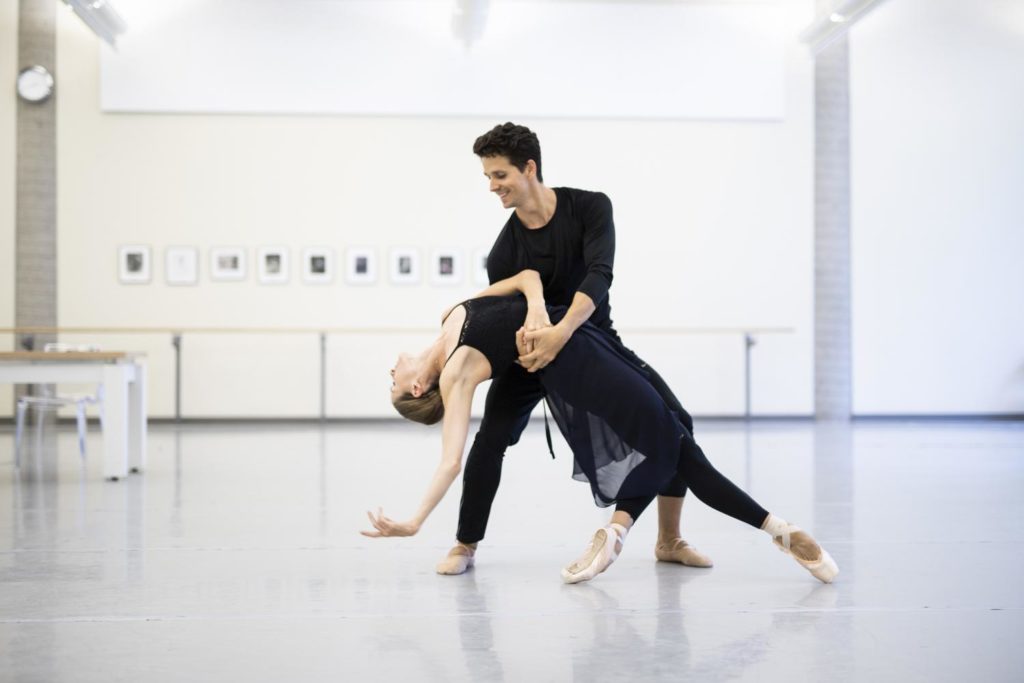 this idea of pulling and pushing and also the foreshadowing of death. So you're never really, truly on your leg. We always pushed our environment, because that's truly what Romeo and Juliet are doing. Not only are they in this beautiful, deep, kind of egotistical love story, but they're also changing the world around them.
They change it quite fundamentally.
Absolutely. That's what I think has changed for me. Because at the beginning in 2011 I only focused on the love story between us and on this idea of really blind love – young love – between two people. I had that in my life minus the death part. I moved to Africa for one year for a girl when I was young … yes, of course.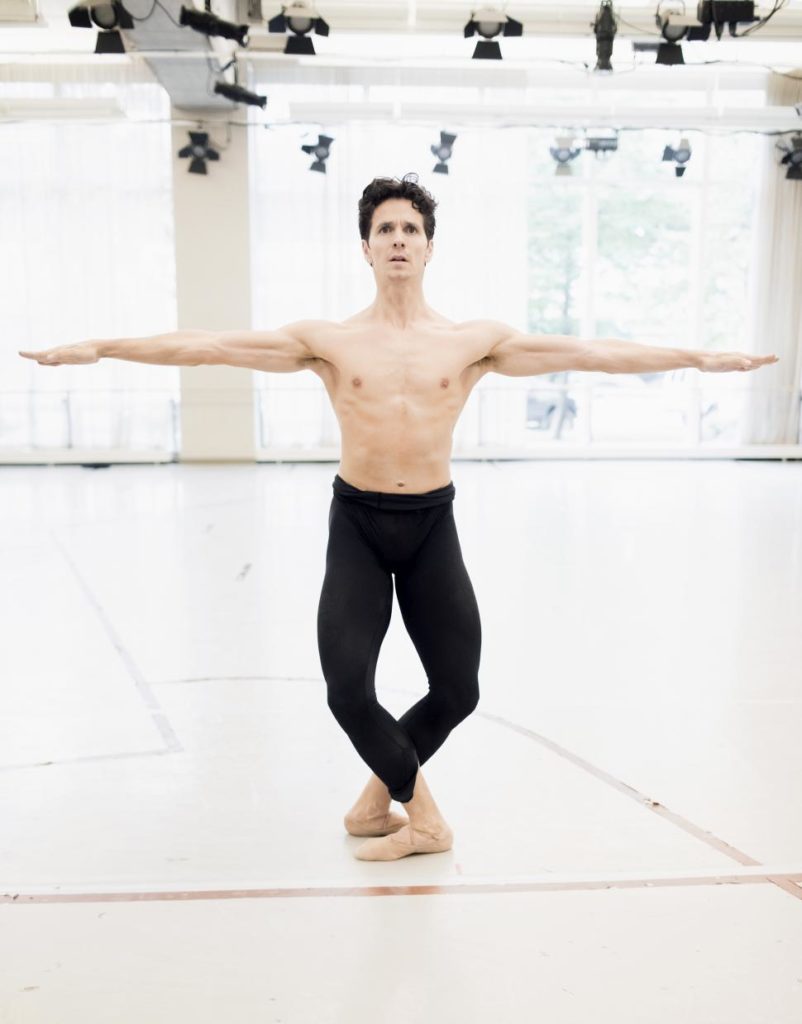 To Africa – that's not "of course".
I went crazy for this girl. And you do that when you're young. You think your heart is the thing you need to use to drive your decisions.
But it didn't work out with the girl?
It didn't work out. And it didn't work out because in the end, after eight months having stopped dancing, you realize…
Oh, you stopped dancing?
Well, I kept dancing in the South African Ballet Theatre, but it wasn't really working out. All this is to say that I think I wanted to live that role as well as possible. I felt like the Cranko version, which we had before, … it's iconic and living the Cranko version for so long…it was hard to let go of it. But because when I work with a choreographer, whether it's John [Neumeier] or Alexei, it's so important for me to talk a lot with them, because I feel like I need to understand what their take on it is. Why are you doing a new "Romeo"? There are some really good ones already. Alexei was very good at communicating. He was also really good at communicating something else – that he thought the role of Romeo – and even more so, the role of Juliet – need to be a lot more complex than just being lovers. That was really interesting. I remember he would say things like, "Actually, they are very wise, because they are teaching their families something and they're teaching the world that essentially war and feuding make everyone a victim."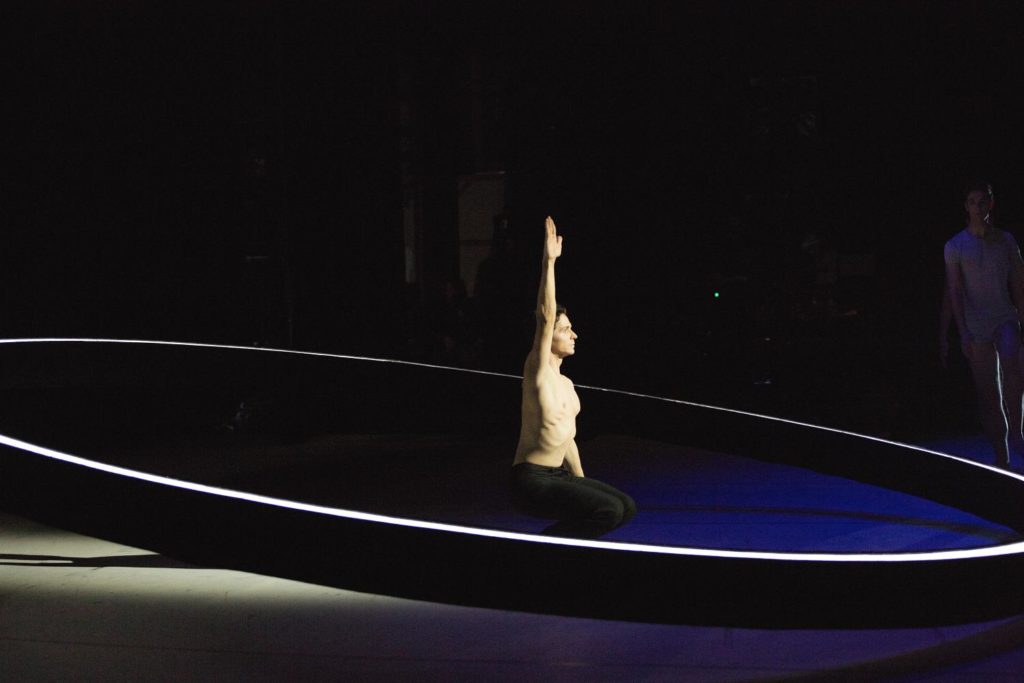 A few days ago I watched the third act and something was missing and so I started speaking to Genia [Evgenia Obraztsova] about the idea that Juliet is a very complicated person. I don't think she is a young, stupid girl. She's incredibly intelligent. In the story, how it's built, I think perhaps Romeo is not as intelligent. Right away with [Count] Paris we understand that Juliet is smart enough and that she is not going with Paris, although Romeo is going for Rosalind. That's quite telling. Romeo goes from Rosalind to Juliet relatively quickly, and that shows a little bit of the irresponsibility of young people; it's a kind of frivolity.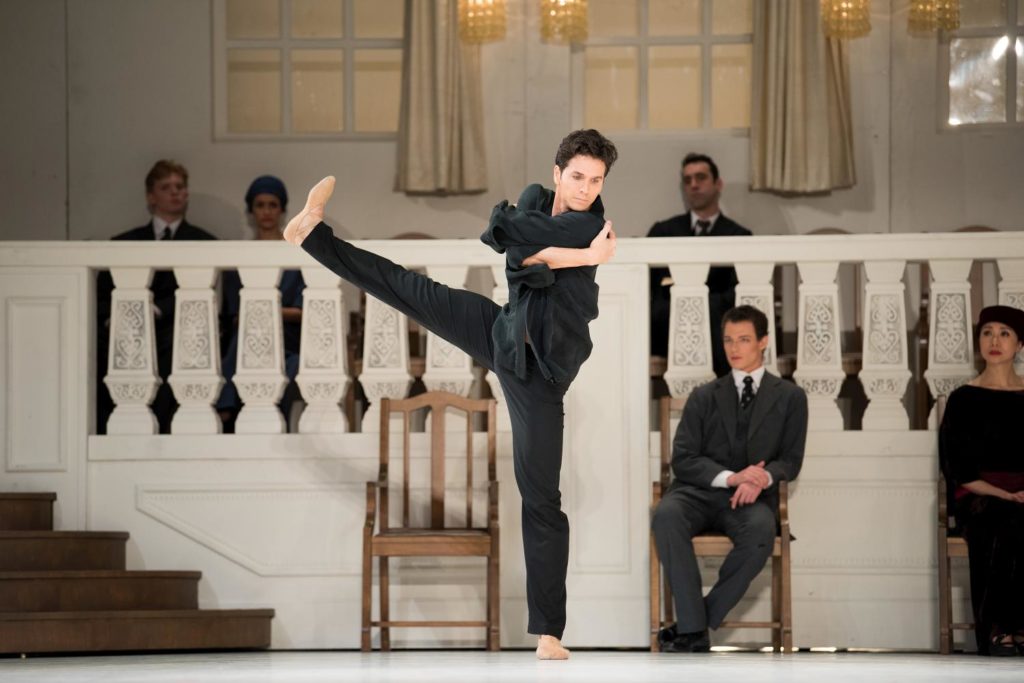 But Juliet doesn't. She's aware that she wants to go against her father's will. She's aware of her own choices; she makes her choices, and I love that in Alexei's version the third act has enough for Juliet to work with. We see that she struggles with the decision of going with Romeo, not that it's inevitable and she loves him soooo much. In some versions it looks like a woman in distress in the third act, like a woman who just wants to find a way to get back to her Romeo. But here it's a conscious decision.
And I love that in Alexei's version there's is the pas de quattre – it's my favorite part of the show – with mother, father and Paris. It's so gorgeous! And if it's danced like it was danced last night … I watched and truly loved Genia's dancing and acting. If it's played well, then you can understand that this girl is in control. She is in control of her environment and she makes decisions based on what she wants also her environment to understand. She has a better grasp on the impact of what she's doing, of people around her. So how does that influence my role of Romeo?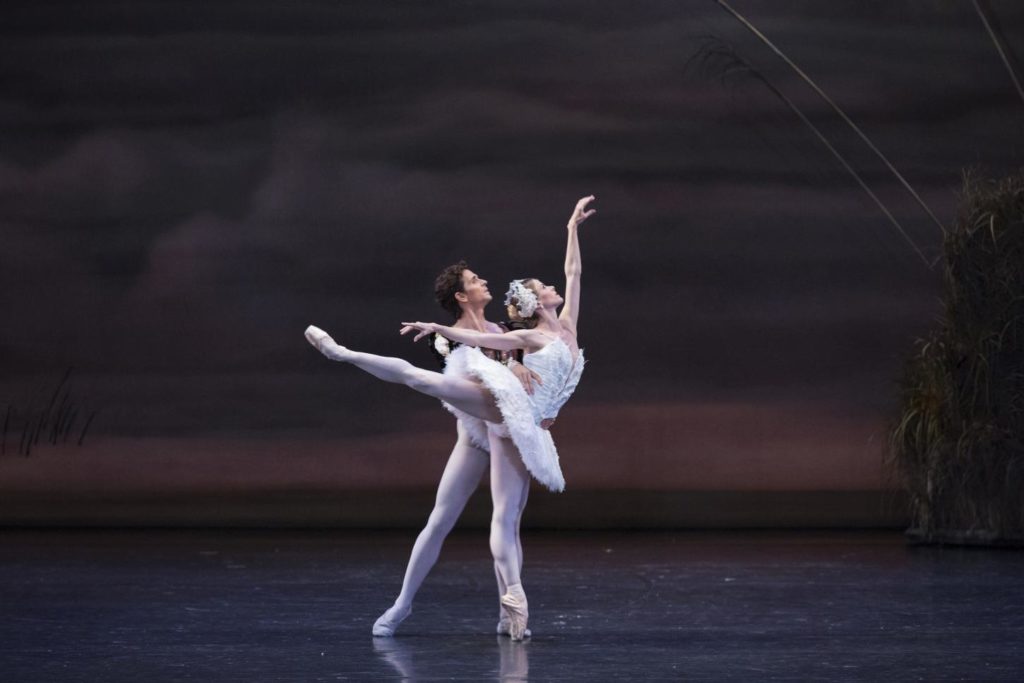 I told Genia yesterday, "I want to make sure that there's also a gradual journey for us. We see each other, and we see that it's something very special." Everything is within the movements. Sometimes, it's very difficult to build the movement. At the beginning she needs to be especially tentative with the madrigal and the whole pas de deux; she needs to introduce the idea of love very gradually. And the balcony pas de deux should come to a culmination only at the end. It's very much of a building block of the production. Because, otherwise, if you go right out of the gate, your love won't be credible. Three hours of love and passion just doesn't read.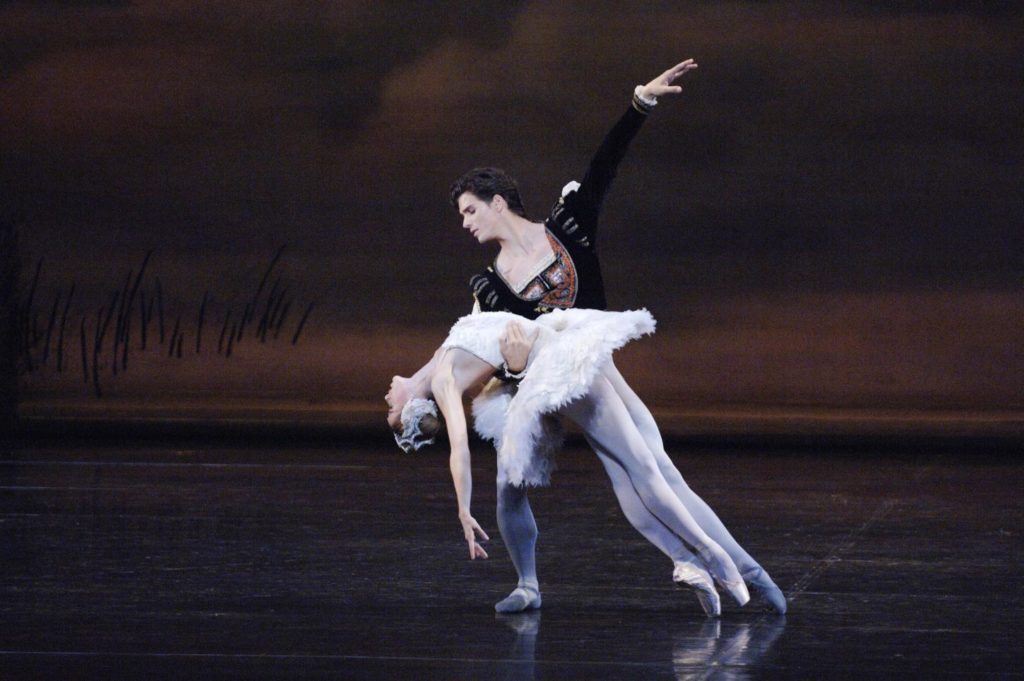 I wish I had four more shows with Genia. She's such an intelligent dancer and that's most important to me. Technique is extremely important, but after a certain point of going to a level … for me it's all about what's happening during the performance; and right away you can see if you're dancing alongside someone who is not thinking or is not concentrating in the same way you are. Then you've got a serious imbalance. It's nice when everyone around you is thoroughly present and mostly the Juliet; it does help a lot. Yesterday, the other characters were wonderful, even though we can't communicate, because I don't speak Russian. But we had a good connection; it worked well.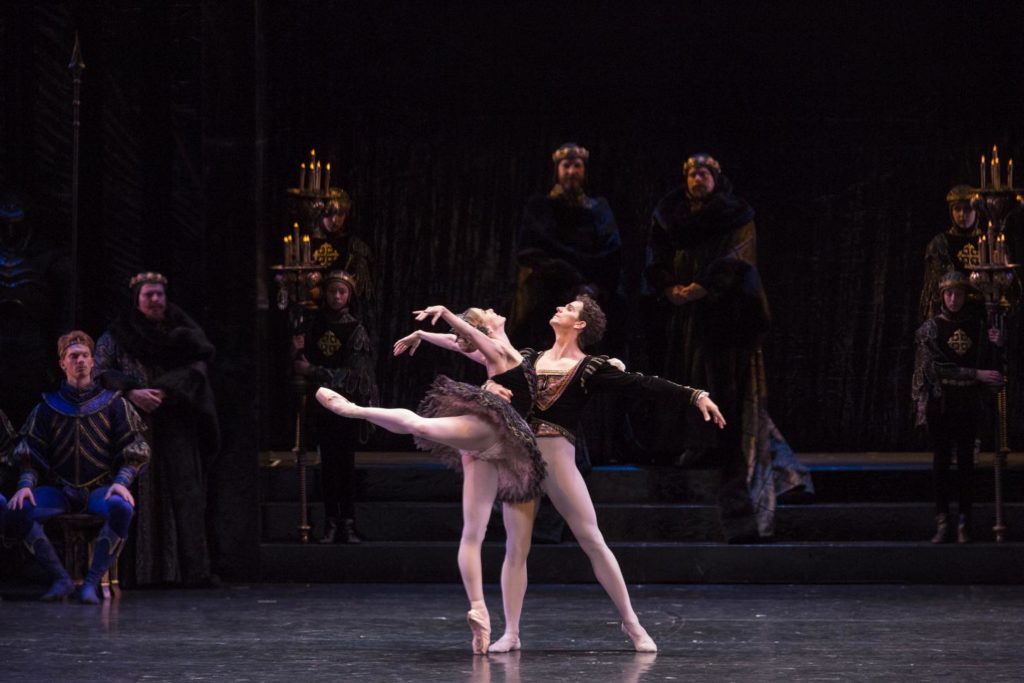 Do you think that – irrespective of Shakespeare's intention – Romeo could have restrained from taking revenge on Tybalt and that he still could have stayed true to himself? Or is this fight an indispensable part of his maturing process?
It's interesting, because I absolutely do not think Romeo needed to fight. No. And I think that's also just like we're saying the character of Romeo versus the character of Juliet. She is exactly how woman is in a way that she is calculated and that makes decisions based on impact, as opposed to Romeo who makes rash decisions based on emotions. He is somewhat responsible for what happens to them in the end. Essentially, I think he should not have acted this way. If he had calmed down and talked to Tybalt, maybe they could have figured something out. But in the end, while performing, being true to Shakespeare, I think it's about the culmination of everything that is wrapped around their relationship. Also that's society, because in that time, in that context, for him it was about so much more than just his love for Juliet; it is about his love for Mercutio, this idea of the two families and the hatred… And I think it's also a message on hatred,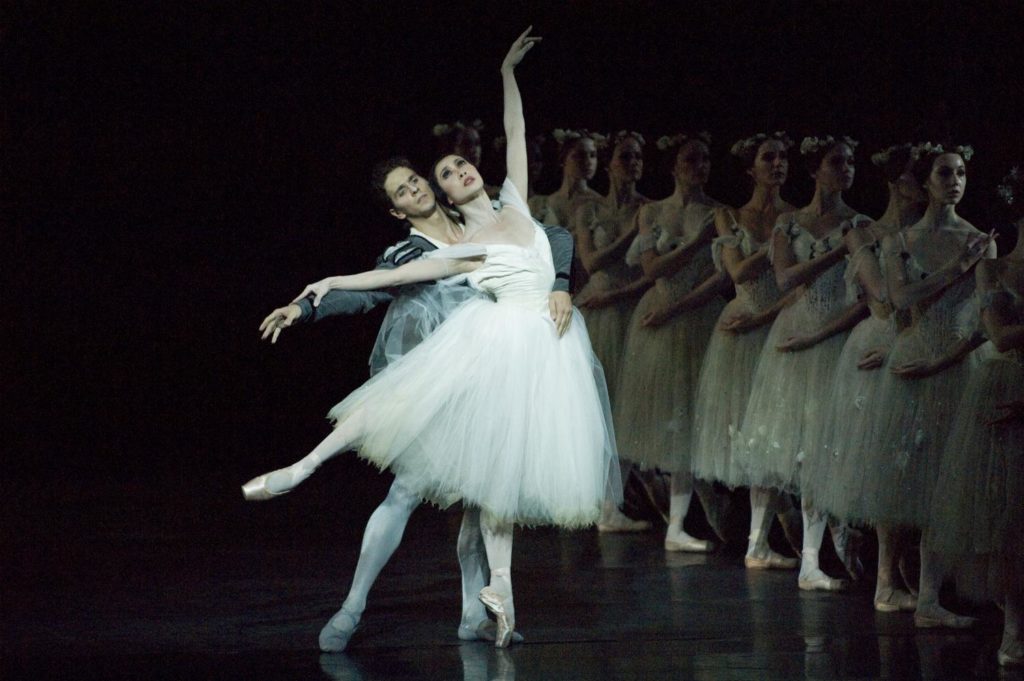 because no matter how repressed hatred is, it will eventually come out, it's always close to the surface. So if something happens and hatred is at the top, then someone may act incredibly rash and in an absolutely unexpected way. That's why it's very important that people deal with such tantrums and emotions maturely and try to get therapy. Maybe Romeo should have seen a psychotherapist.
What did your Romeo try to communicate to Tybalt just before Tybalt started to fight with Mercutio? It looked as if you reminded him of how nice it is to be acquainted with a woman.
The little solo before? It's a step taken from the madrigal, the same step that I do with Juliet during the madrigal pas de deux. For me it's an introduction to friendship, to getting to know someone. That step represents where Romeo goes. Actually, I make a point of being like "Why can't we possibly try to be friends?" But for Tybalt it comes in such a context that it's unprocessable, as if your arch-enemy suddenly says "Why can't we be best friends?" And Tybalt counters "What?! What are you talking about?"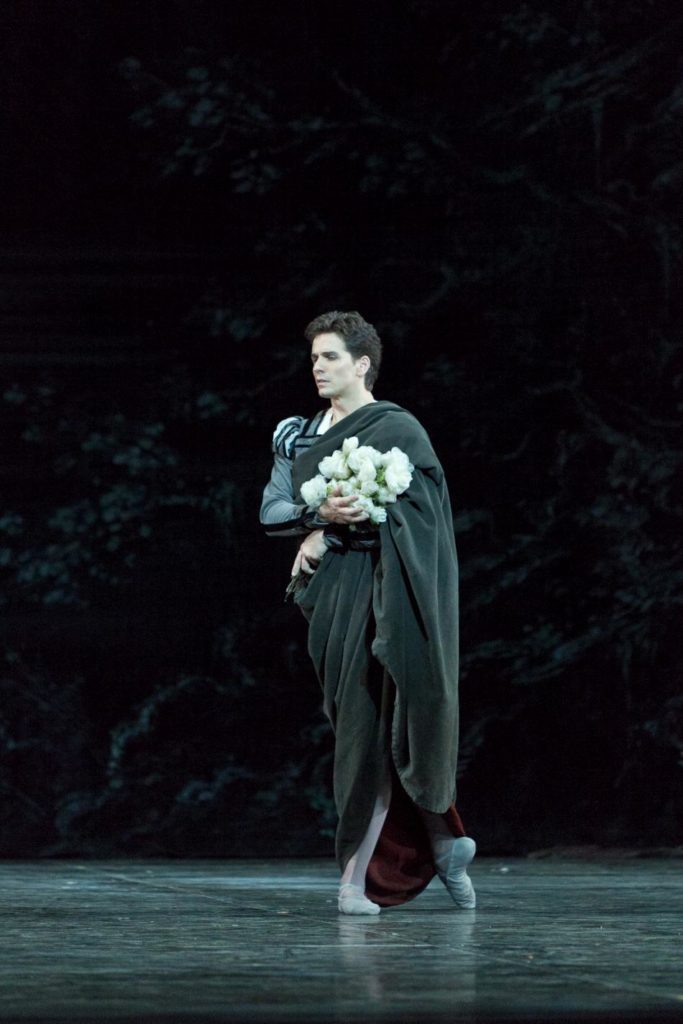 You're quite familiar with the Cranko version. In Ratmansky's ballet there's one particular scene that always reminds me of Cranko's piece. It's in the first act, the moment Romeo, Mercutio and Benvolio enter, before horsing around in front of the Capulets' pallazzo. The scene is so funny, it always makes me chuckle. How similar is it to Cranko's?
Ratmansky does the little steps and in Cranko's you do the normal runs and you run eight, eight, eight, eight – you run in a box. But actually both are very similar. The Cranko one is very hard – so many double tours!
And they have to look good.
Yeah! And I'm a lefty. So I had to do everything to my bad side.
You just said that Romeo should have seen a psychotherapist. [Côté laughs] Given the many centuries people have been watching performances of "Romeo and Juliet," do you think they – we – have drawn any lesson from the piece?
That's interesting, because I was texting Genia after the show, saying "So what is the one thing in 'Romeo' that we feel is so relevant?" She answered "True love," but I said, "It's not about true love." I don't think this story is about true love. It's about innocent, egotistical love and it's impact.
Do you really deem it egotistical?
Well, I think love only exists to serve itself – that kind of love. It's not serving anyone else. It's not serving the other persons.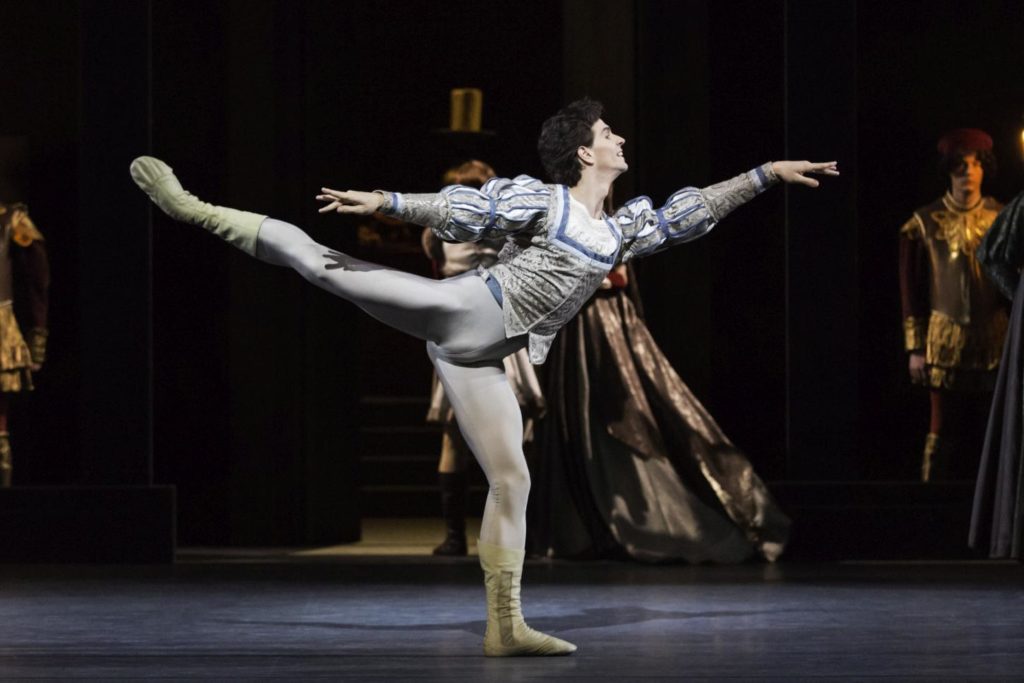 But everyone loves Juliet – Romeo, her parents, her nurse, Paris, her friends… Isn't she a symbol of love?
Of course. But to get back to Alexei's version, the last scene for me … it took me a long time to like it, because in a way I wanted to end with Romeo and Juliet. But Ratmansky made a statement, he ended it with the reconciliation of the two families. That's also how Shakespeare ended it in the actual play. It ends with the impact that everything has had.
But has it been a merely egotistical love then? After all, it had an impact on the families.
I agree. I think we all perpetuate the myth of what love is. And I think we all love the idea…
You have to give a definition of love now.
[Côté laughs]
That was sort of my conversation with Genia.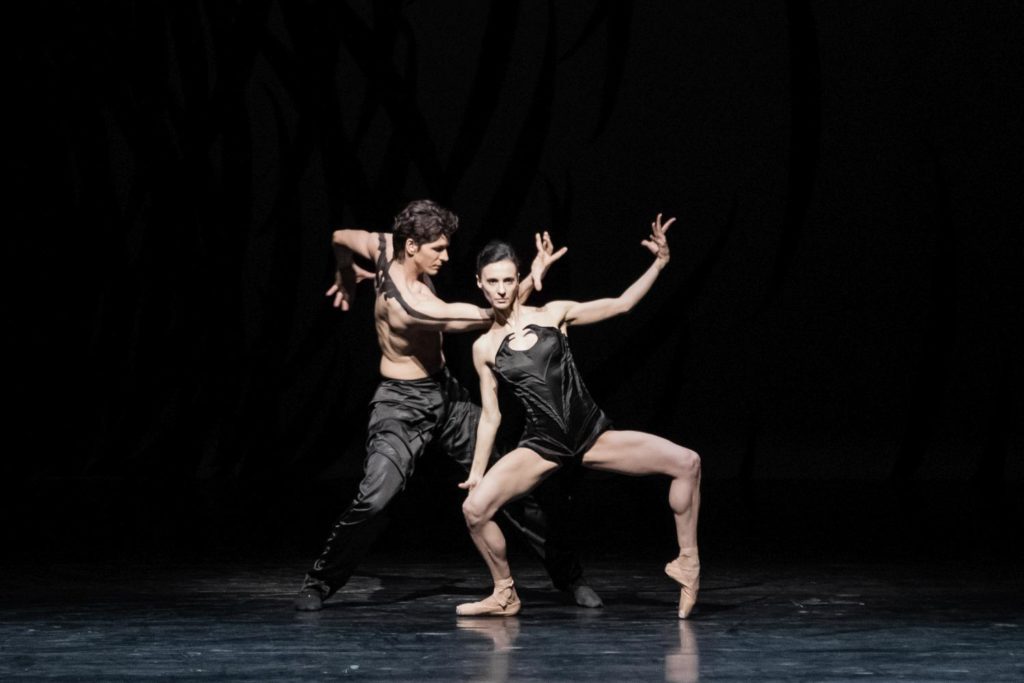 And what conclusion did you reach?
Well, is love a feeling that lives in a fourteen-year-old girl – I think Juliet is supposed to be fourteen, right? Is love a feeling or a distraction or a commitment? What is true love? This kind of abandoned love is something we all truly wish we had in our lives. But meanwhile, that kind of love has to be repressed constantly in our daily lives, because in our modern society love has to be a combination and a culmination of a lot of different things. Love has to have longevity, it has to be friendship, it has to be commitment, companionship – so many things! I asked Genia. "Do you think that relationship would have lasted?"
No.
Absolutely not. It was too ideal. But we all kind of idealize it. There's something so exciting about it. If there was a way of doing it without any consequence… Maybe what it teaches us is to act on that kind of love will have incredible consequences to the world around you. Maybe it's a message not to be that in love – subconsciously.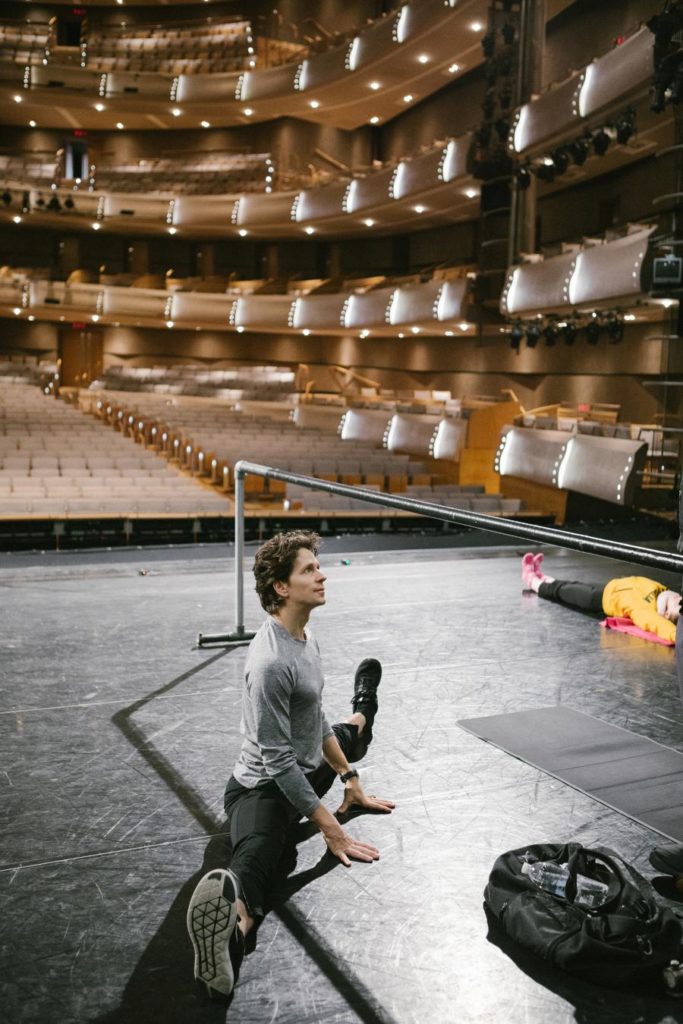 Like a warning?
Maybe? Every time I re-visit "Romeo" I have discussions with different people. But then again, the reconciliation part makes it that it's a warning on the fate of those doing it. But it's also a statement that it made a positive impact on the world around them. Basically, it's like, "You will go to your demise, but essentially this is the right thing to do… for your world" – right? That's why the story is still relevant today. There are so many ways to look into it and I'm sure, a lot of people would argue that what I'm saying right now is probably not correct.
[we laugh]
You're not only a dancer and a choreographer, but also a musician and composer. What instrument do you play?
I play cello and piano. Cello not as much anymore, I don't have a cello anymore. I also play guitar. I was in a rock band for a long time when I was in school, with Eric Gauthier [Choreographer and Artistic Director of Gauthier Dance / Stuttgart]. I studied composition for nine years at the conservatory [the Royal Conservatory in Toronto] and wrote a lot. They had this course that I could take on Tuesday nights and on Saturday all day. It's supposed to be a four-year course, but it was nine years. It took me forever, because I was doing it only twice a week. But I enjoy composing very much.
Would composing have been a career option?
Yes! I still hope. Maybe one day.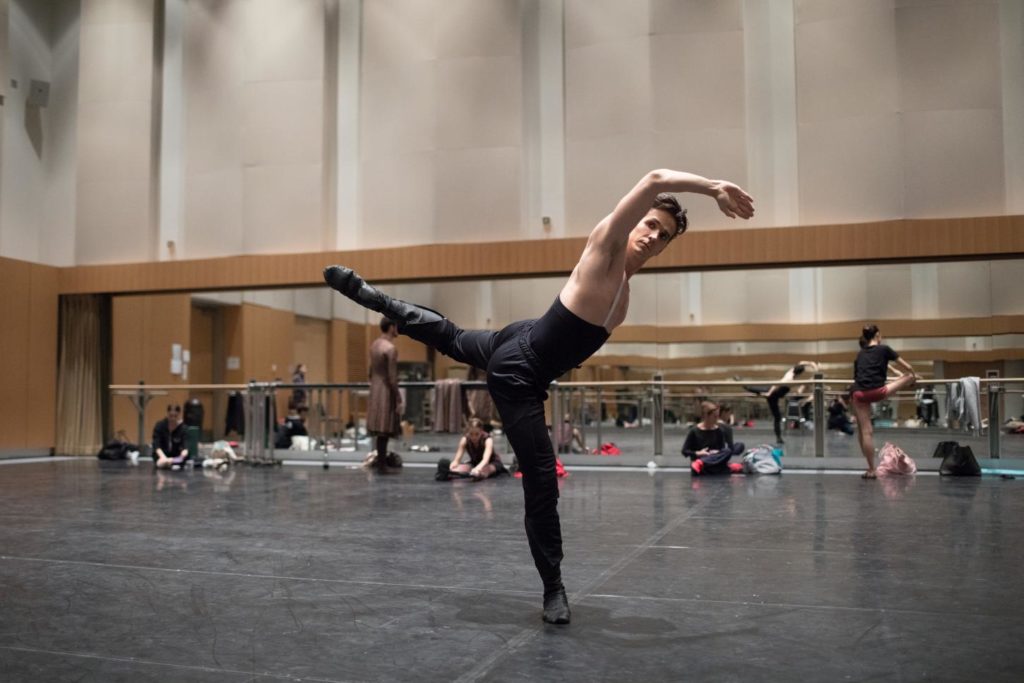 How did you like Moscow this time?
I came here ten years ago and spent a few weeks in Russia in general with a kind of a terrible show, "The Kings of the Dance," and I didn't love Russia that much. You saw a lot of poverty back then, and you could feel there was a general sense of hopelessness in the younger generation. It seemed like people just wanted to get out. And they saw that you spoke English… People seemed a bit desperate to identify with American culture. It felt a little weird.
But when I was here in October and now, I couldn't be more stunned at how much it seemed to have changed. It's hard to know as a tourist if it's Putin just cleaning up downtown Moscow, or if it's truly an overall feeling, but there seems to be a countless opportunities for young people. Obviously, for my own selfish personal experience, there's a lot more English spoken; Moscow seems like a place open to the world. The digital age probably has opened the Russians' eyes to what is happening on the other side of the world. I do think, though, that I'm also experiencing it differently. It's different to come with a group – "Kings of Dance" – than to work at the Stanislavsky [Theatre] in October, and then with Diana Vishneva, and now to come to the Bolshoi. Also, just walking into the Bolshoi. The history…
It's sacred space.
Yes, absolutely. I never thought in my life I would even visit the Bolshoi! Never mind dance at the Bolshoi! You know these names in your mind, you don't even think they exist. It's pretty unreal that I get to … even Semyon [Chudin, Principal Dancer]. He's a massive superstar.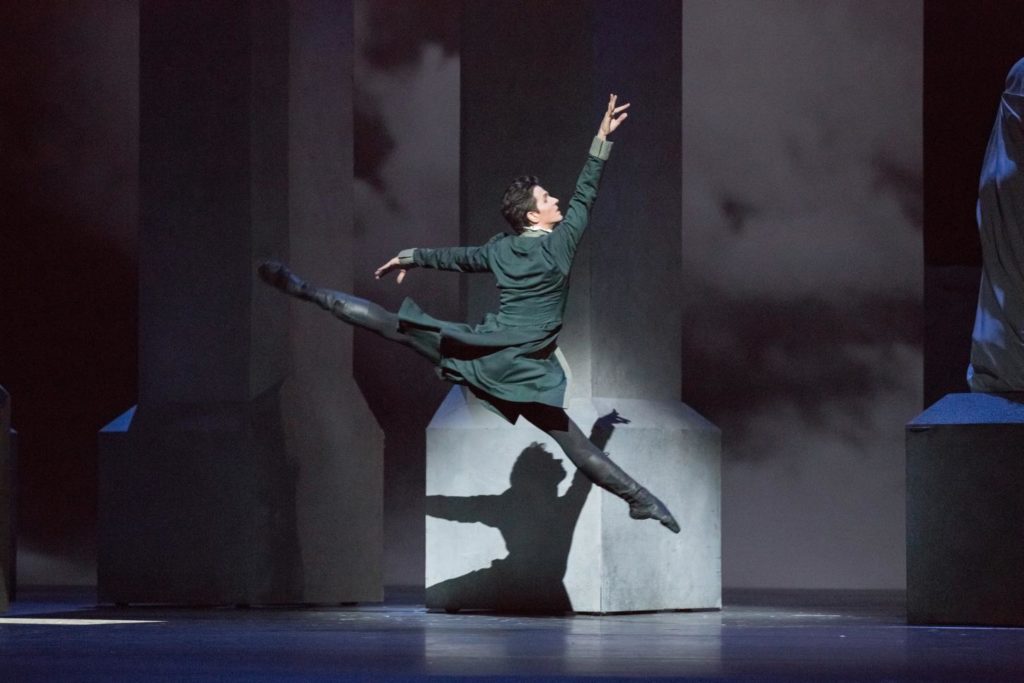 He's younger than you.
I know. I'm still amazed that I'm even considered at the same level as those people.
I remember, even the first day when I was rehearsing "Romeo and Juliet," I walked out afterwards and saw a statue of a man walking and I asked my translator "Who's that?" And she said, "Oh, this is Prokofiev. This is where he lived." And I said, "What!?" I mean, this man lived here, wrote the music… And she said, "Yes, and it premiered at the Bolshoi with this choreography." She later sent me the video of the choreography, which is still being done. Just that – oh my God! You're growing up in Northern Quebec in Canada – I couldn't be any further away from…
Round the corner of the Bolshoi there's a statue of Maya Plisetskaya and last week a monument of Alexandr Solzhenitsyn was unveiled.
The Russians love their dancers so much; they love their art.
(The interview has been edited for clarity.)
| | | |
| --- | --- | --- |
| Links: | | Website of the National Ballet of Canada |
| | | Website of the Bolshoi Theatre |
| Photos: | 1. | Guillaume Côté rehearsing "Frame by Frame" by Robert Lepage and Guillaume Côté, The National Ballet of Canada 2018 © The National Ballet of Canada / Aleksandar Antonijevic |
| | 2. | Guillaume Côté, The National Ballet of Canada 2018 © The National Ballet of Canada / Karolina Kuras |
| | 3. | Guillaume Côté, The National Ballet of Canada 2017 © The National Ballet of Canada / Karolina Kuras |
| | 4. | Guillaume Côté, The National Ballet of Canada 2017 © The National Ballet of Canada / Karolina Kuras |
| | 5. | Guillaume Côté, The National Ballet of Canada 2016 © The National Ballet of Canada / Karolina Kuras |
| | 6. | Heather Ogden and Guillaume Côté rehearsing "Anna Karenina" by John Neumeier, The National Ballet of Canada 2018 © The National Ballet of Canada / Kiran West |
| | 7. | Guillaume Côté rehearsing "Nijinsky" by John Neumeier, The National Ballet of Canada 2017 © The National Ballet of Canada / Karolina Kuras |
| | 8. | Guillaume Côté (Vaslav Nijinsky), "Nijinsky" by John Neumeier, The National Ballet of Canada 2017 © The National Ballet of Canada / Karolina Kuras |
| | 9. | Guillaume Côté (Vaslav Nijinsky) and corps de ballet, "Nijinsky" by John Neumeier, The National Ballet of Canada 2017 © The National Ballet of Canada / Erik Tomasson |
| | 10. | Guillaume Côté (Prince Siegfried) and Heather Ogden (Odette), "Swan Lake" by James Kudelka, The National Ballet of Canada 2017 © The National Ballet of Canada / Aleksandar Antonijevic |
| | 11. | Guillaume Côté (Prince Siegfried) and Heather Ogden (Odette), "Swan Lake" by James Kudelka, The National Ballet of Canada 2005 © The National Ballet of Canada / David Cooper |
| | 12. | Guillaume Côté (Prince Siegfried), Heather Ogden (Odile) and corps de ballet, "Swan Lake" by James Kudelka, The National Ballet of Canada 2017 © The National Ballet of Canada / Aleksandar Antonijevic |
| | 13. | Xiao Nan Yu (Giselle), Guillaume Côté (Albrecht) and corps de ballet, "Giselle" by Sir Peter Wright, The National Ballet of Canada 2007 © The National Ballet of Canada / David Cooper |
| | 14. | Guillaume Côté (Albrecht), "Giselle" by Sir Peter Wright, The National Ballet of Canada 2012 © The National Ballet of Canada / Aleksandar Antonijevic |
| | 15. | Guillaume Côté (Romeo) and corps de ballet, "Romeo and Juliet" by Alexei Ratmansky, The National Ballet of Canada 2013 on tour in London © The National Ballet of Canada / Johan Persson |
| | 16. | Guillaume Côté and Greta Hodgkinson, "Emergence" by Crystal Pite, The National Ballet of Canada 2018 © The National Ballet of Canada / Karolina Kuras |
| | 17. | Guillaume Côté in company class, The National Ballet of Canada 2017 © The National Ballet of Canada / Karolina Kuras |
| | 18. | Guillaume Côté rehearsing "The Winter's Tale" by Christopher Wheeldon, The National Ballet of Canada 2017 © The National Ballet of Canada / Karolina Kuras |
| | 19. | Guillaume Côté (Leontes, King of Sicilia), "The Winter's Tale" by Christopher Wheeldon, The National Ballet of Canada 2017 © The National Ballet of Canada / Karolina Kuras |
| Editing: | | Julie Bradley |