"Autumn Matinee of the Heinz Bosl Foundation"
Ballet Academy of the University of Music and Performing Arts Munich / Bavarian Junior Ballet
National Theater
Munich, Germany
November 27, 2022
by Ilona Landgraf
Copyright © 2022 by Ilona Landgraf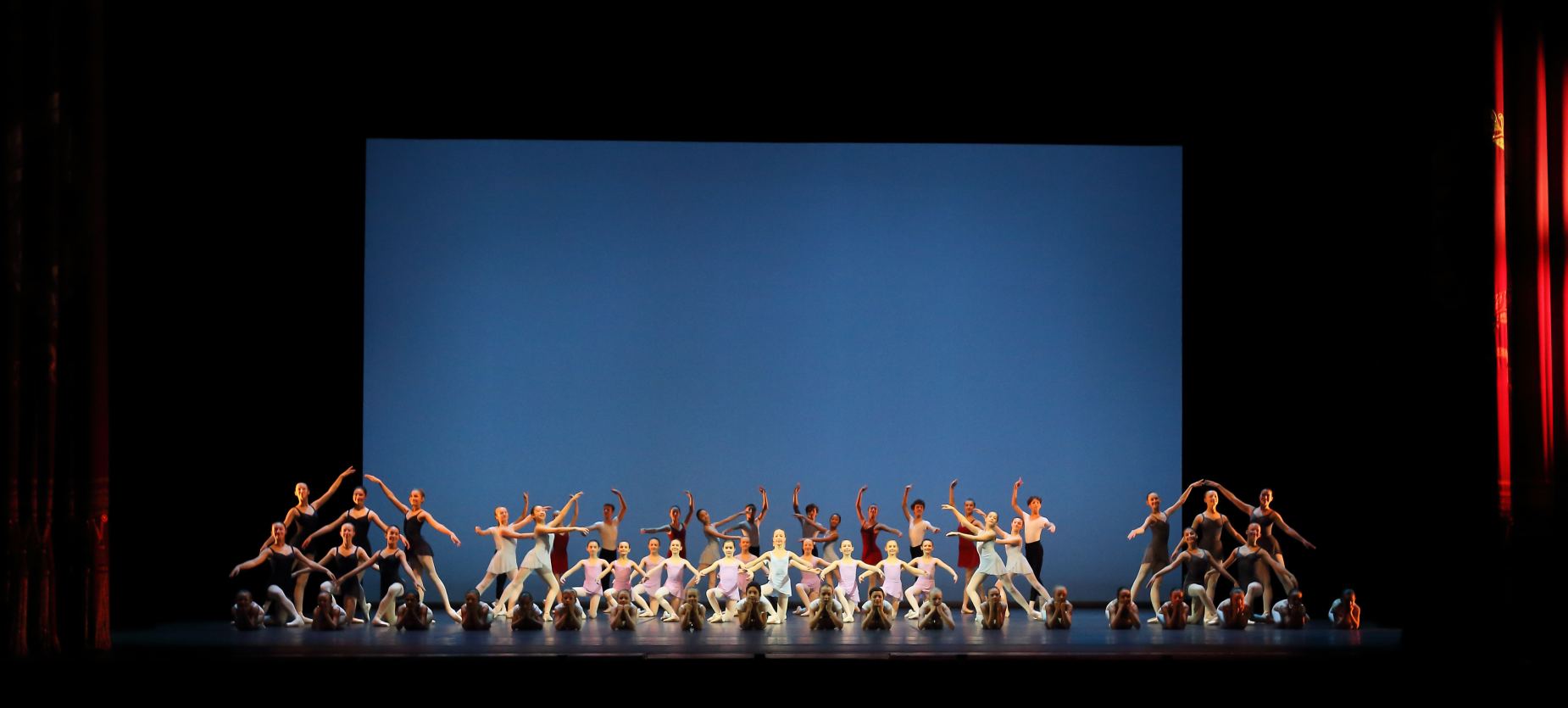 Most ballet schools present their work to the public once a year. Munich's Ballet Academy performs twice, in spring and fall, usually joined by the Bavarian Junior Ballet. I saw the first of two matinees that this time – contending with an international symposium on dance training held at the Academy almost simultaneously – primarily featured the Junior Company. Ivan Liška, former artistic director of the Bavarian State Ballet and current AD of the Junior Company (since its founding in 2010), moderated the program.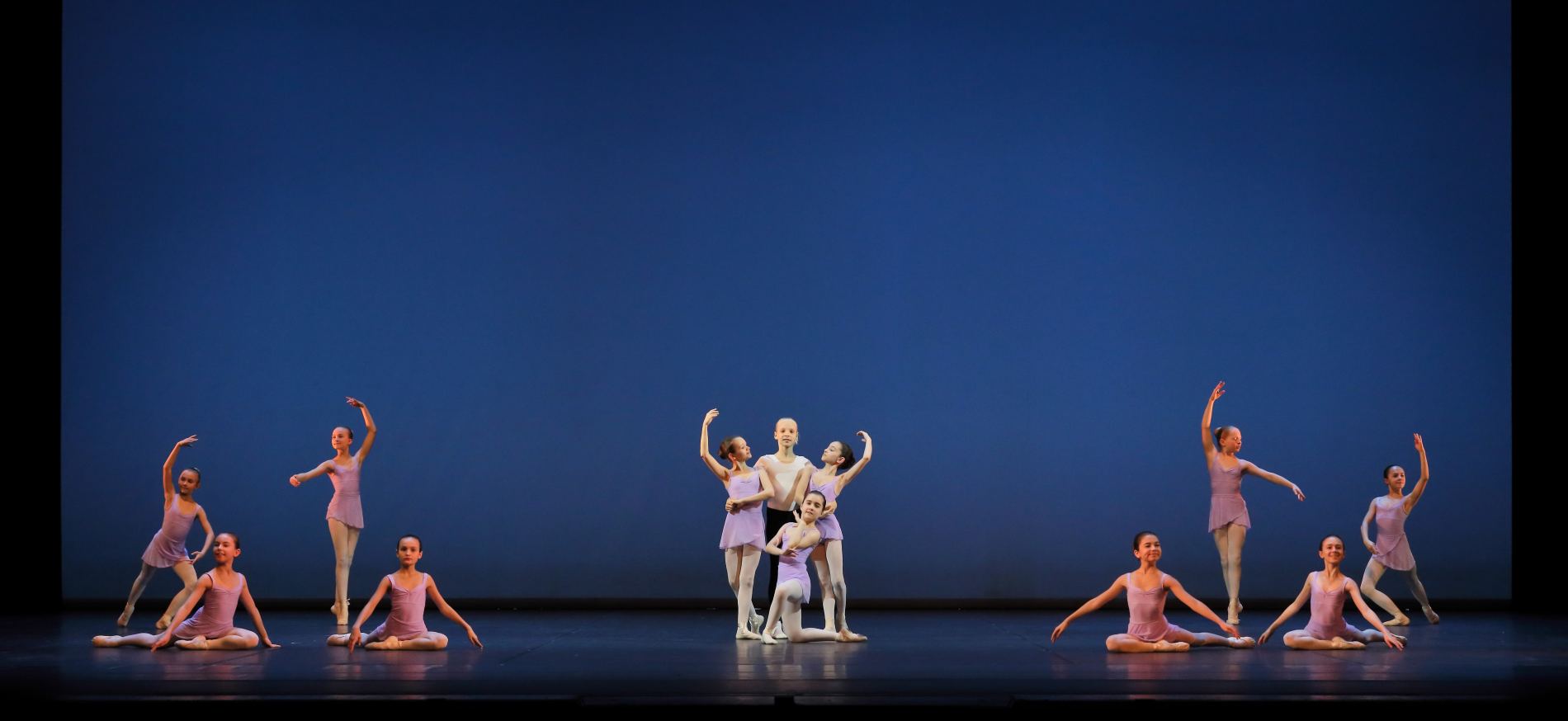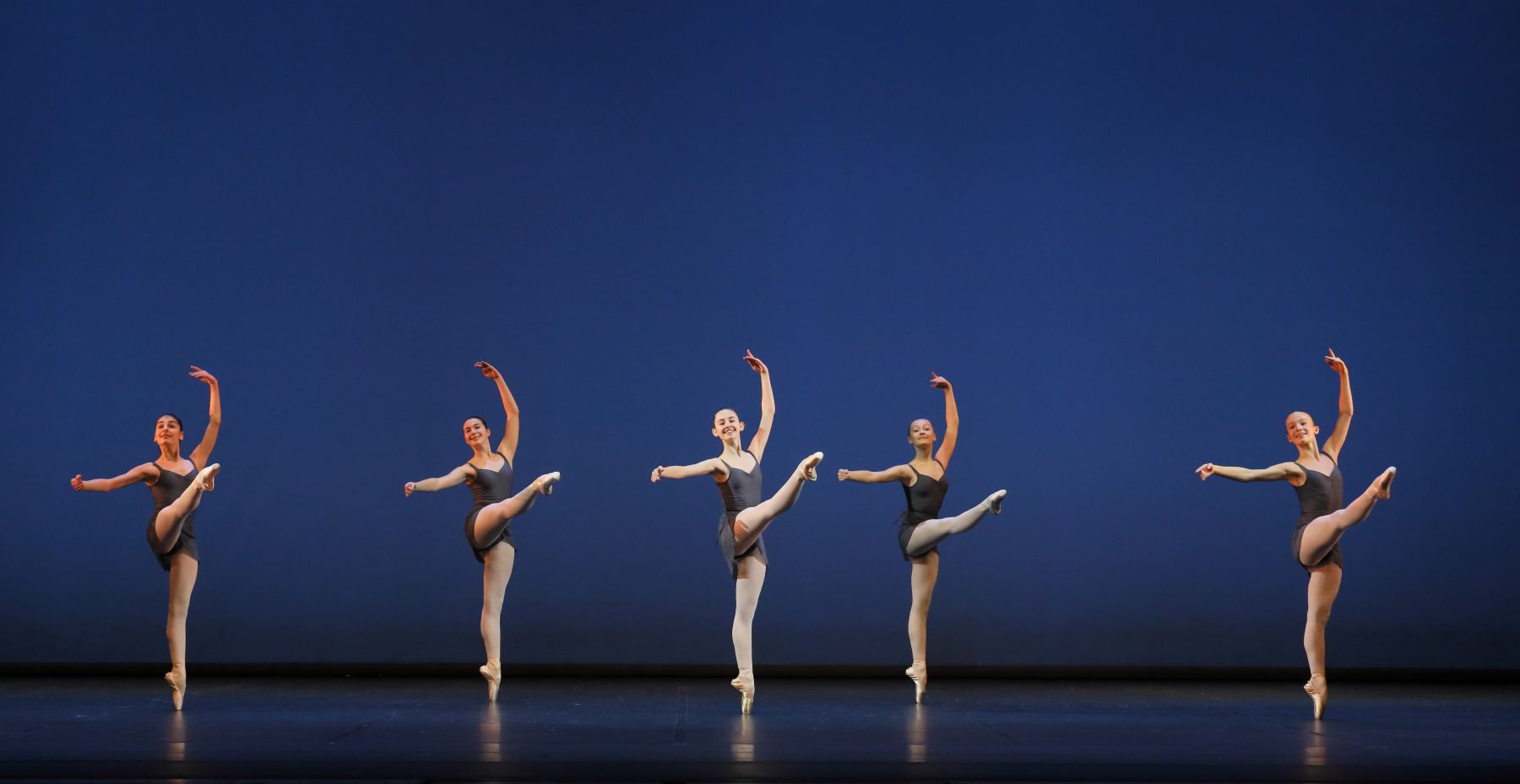 Seventy students from the Academy went first, presenting exercises in line with the level of their education. As I have in many other school performances, I expected to see these aspiring dancers proudly showing off their skills to family and friends. In Munich, however, the dancers (especially the younger ones) seemed tense rather than joyful. I can only guess at why – perhaps a lack of preparation time or first-time stage fright. Overall, the limited scope presented in the half hour-or-so allocated to the Academy renders a judgment about its work unfair.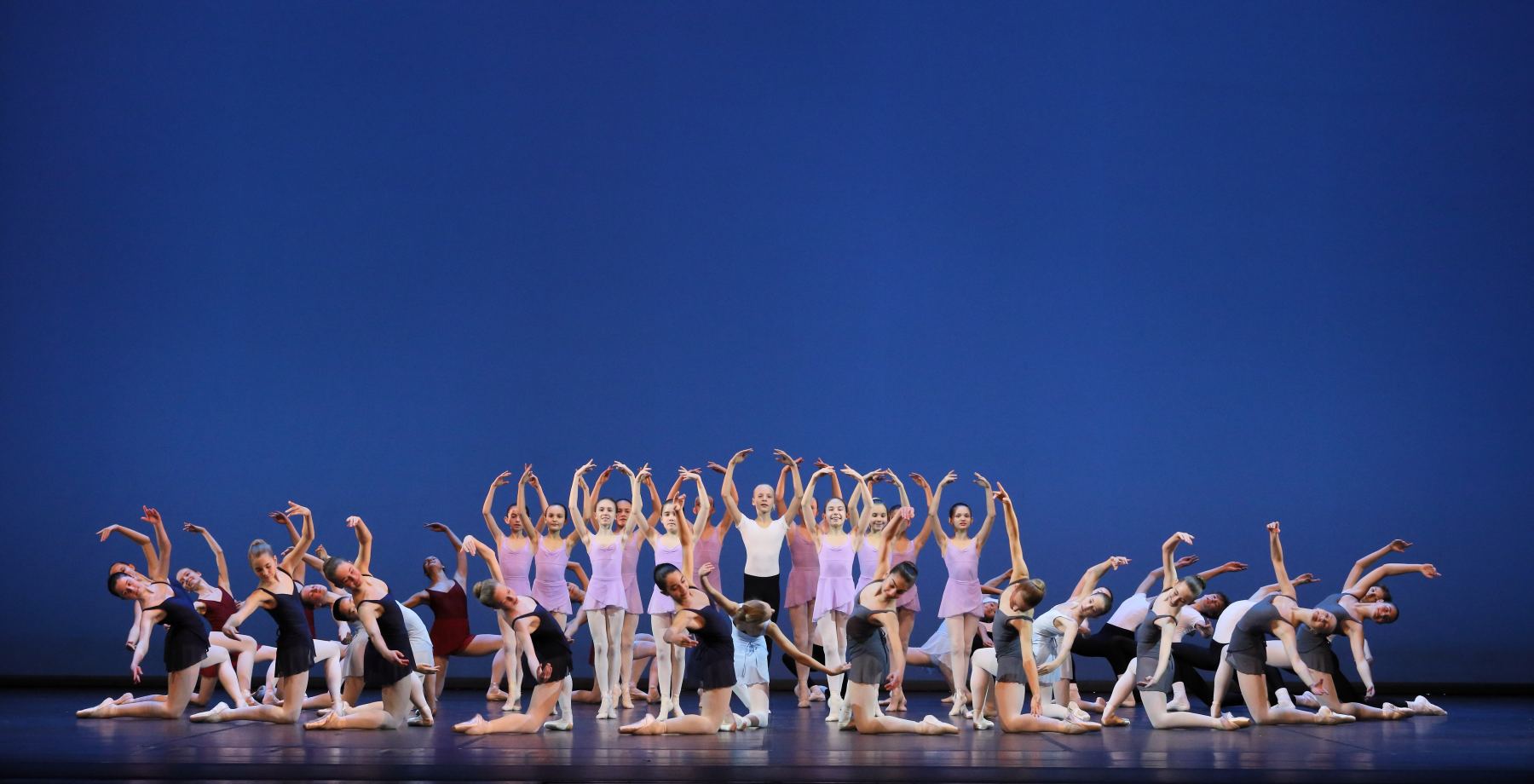 Balanchine's "Allegro Brillante" has been performed regularly by the Junior Company for many years. Liška has deemed the piece an ideal one for learning everything a dancer needs to learn. His current generation of juniors is midway through this process. They performed cheerfully, carried by physical power and breezy spark – though Balanchine's swift pace posed a considerable challenge to the limits of their classical technique. Where was the connection between arms and legs? Where was the inner focus and calm? I missed clear lines, grace, and togetherness. I also missed a sense of unity among the four couples that framed the leading pair (Lorien Ramo Ruiz and Maxine Morales). This cast approached the choreography – which Balanchine's leading ballerina Maria Tallchief characterized as "an expansive Russian romanticism" – athletically.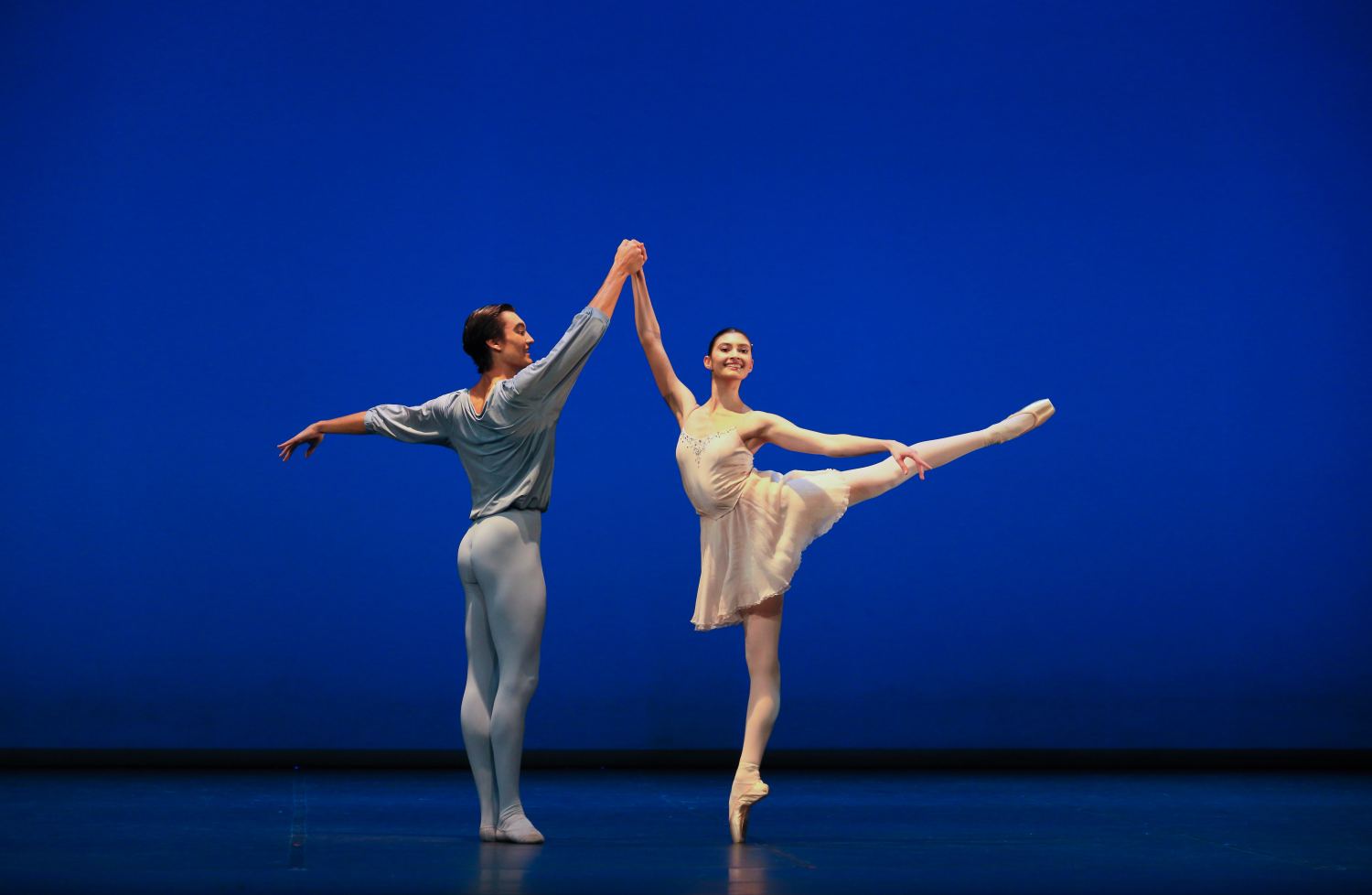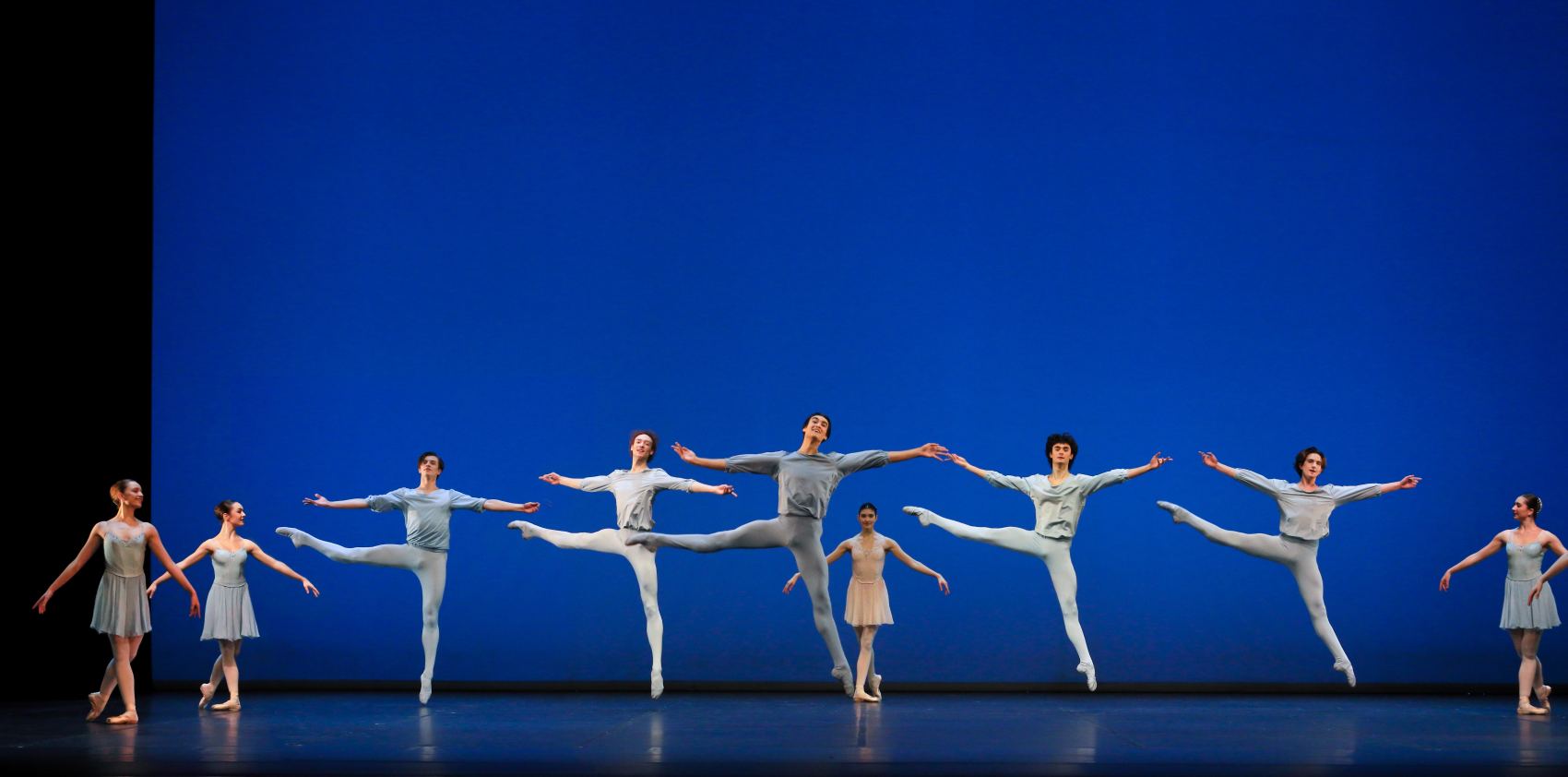 I'm not sure what kind of dance career these juniors have in mind, but if they intend to join a company with a classical repertoire, they've still got a ways to go.
They performed significantly better, though, in "Liebesbotschaften", a contemporary choreography tailor-made by Liška, Norbert Graf, and Maged Mohamed to eight songs by Franz Schubert. Each of the small-scale scenes was expressive and fit the music's (vaguely meditative) mood. In particular, the strong stage presence of Soren Sakadales caught my eye. His ability to project the energy of his movements out to the audience is quite impressive.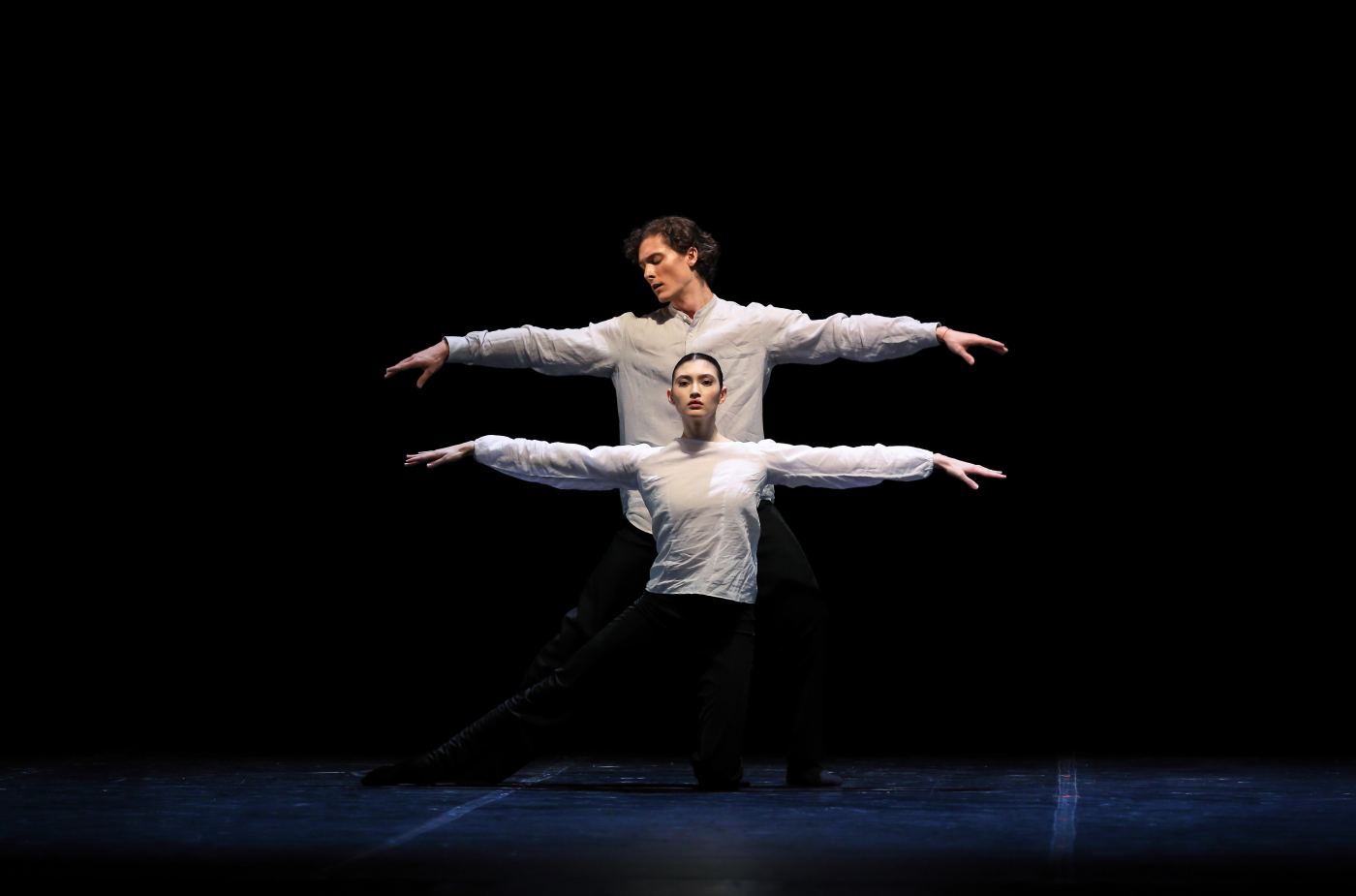 Perhaps Schubert's pathos wasn't to everybody's taste – groups of audience members left hastily after "Liebesbotschaften" despite Liška's announcement that the program was not yet finished. What remained: the premiere of "Bonbon", a contemporary piece by Israeli choreographer Lior Tavori. Tavori had the dancers freeze in high octane poses before lining them up. The dancers walked in lockstep, hand-in-hand, creating fluidly-changing patterns. The remaining choreography went against the sweetness implied in the title (which I mostly saw represented by the candy coloring of some of Susanne Stehle's costumes). This included dancers who crawled on all fours, hopped about, displayed aggressive machismo, shook girlishly, and provocatively gyrated their hips. The airy, narcissistic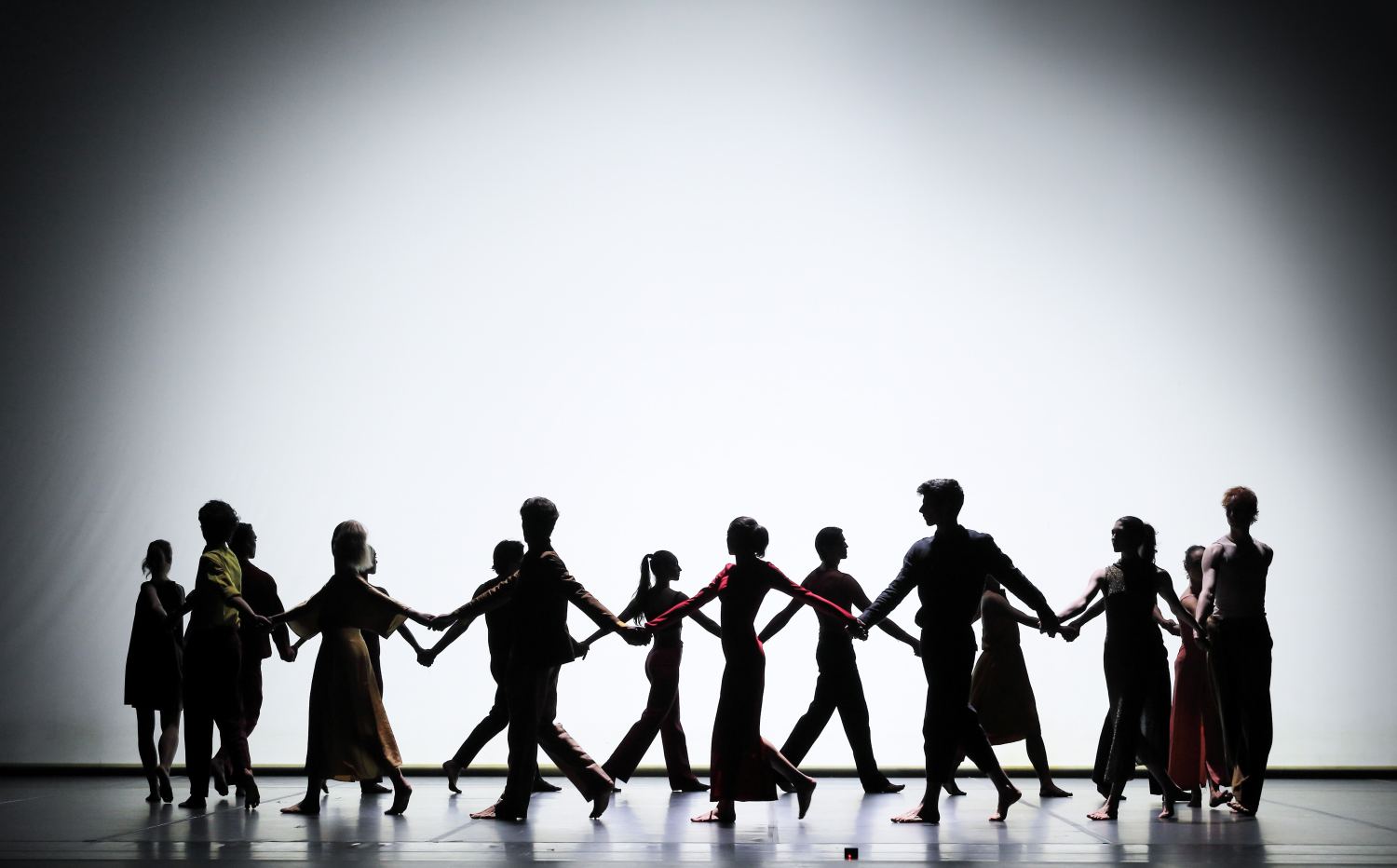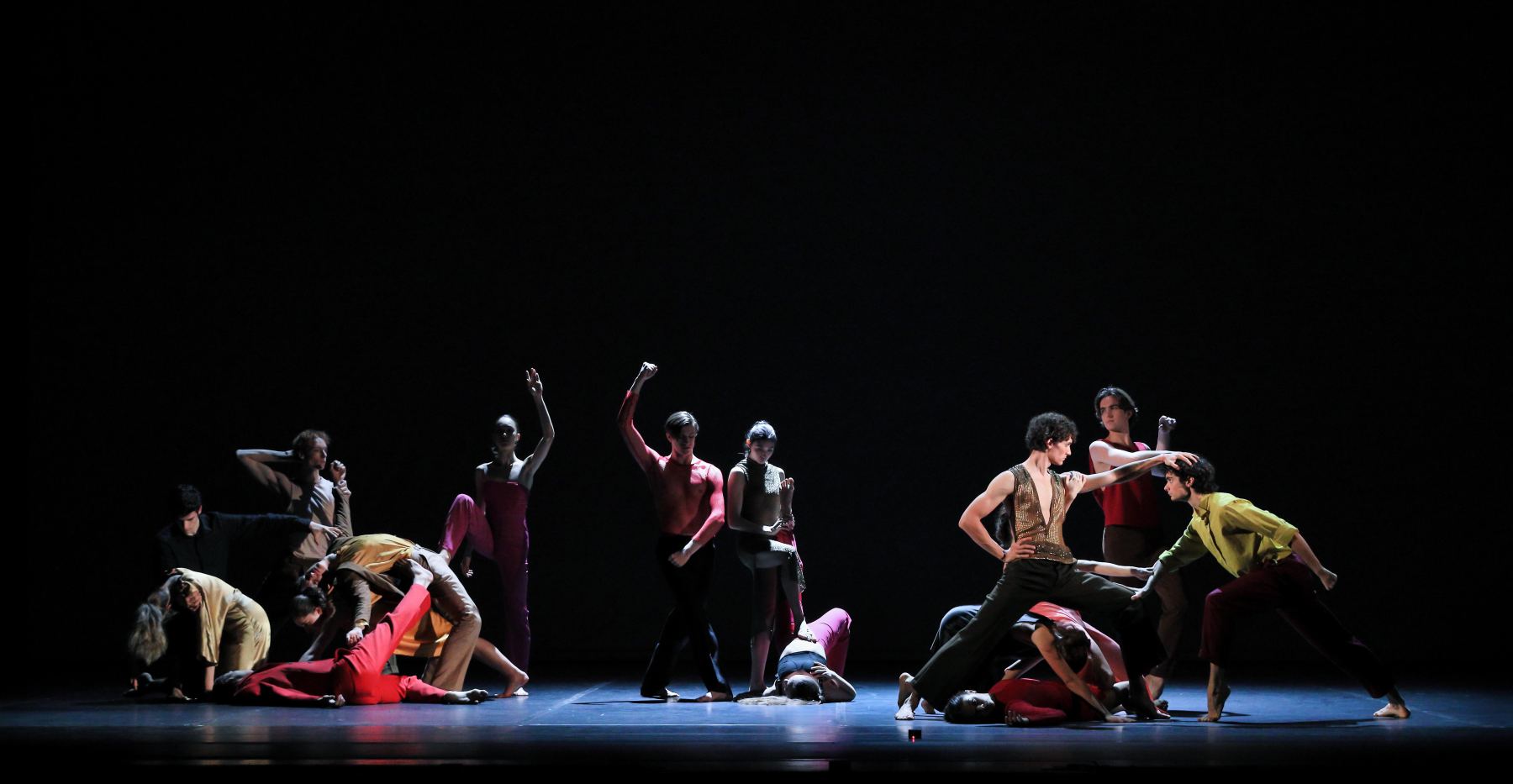 coolness that many of the dancers depicted was not appealing. From the list of seemingly must-have ingredients for trendy ballet, Tavori chose frenzied screaming, same-sex couples, blinding spotlights, and monotonously hammering rhythms. Rock bottom was reached when the dancers began to beat one another before flinging their arms and torsos around with little control. Kneeling on the floor with their heads bent back towards the audience, they shouted incoherent catchphrases ("love" – "share" –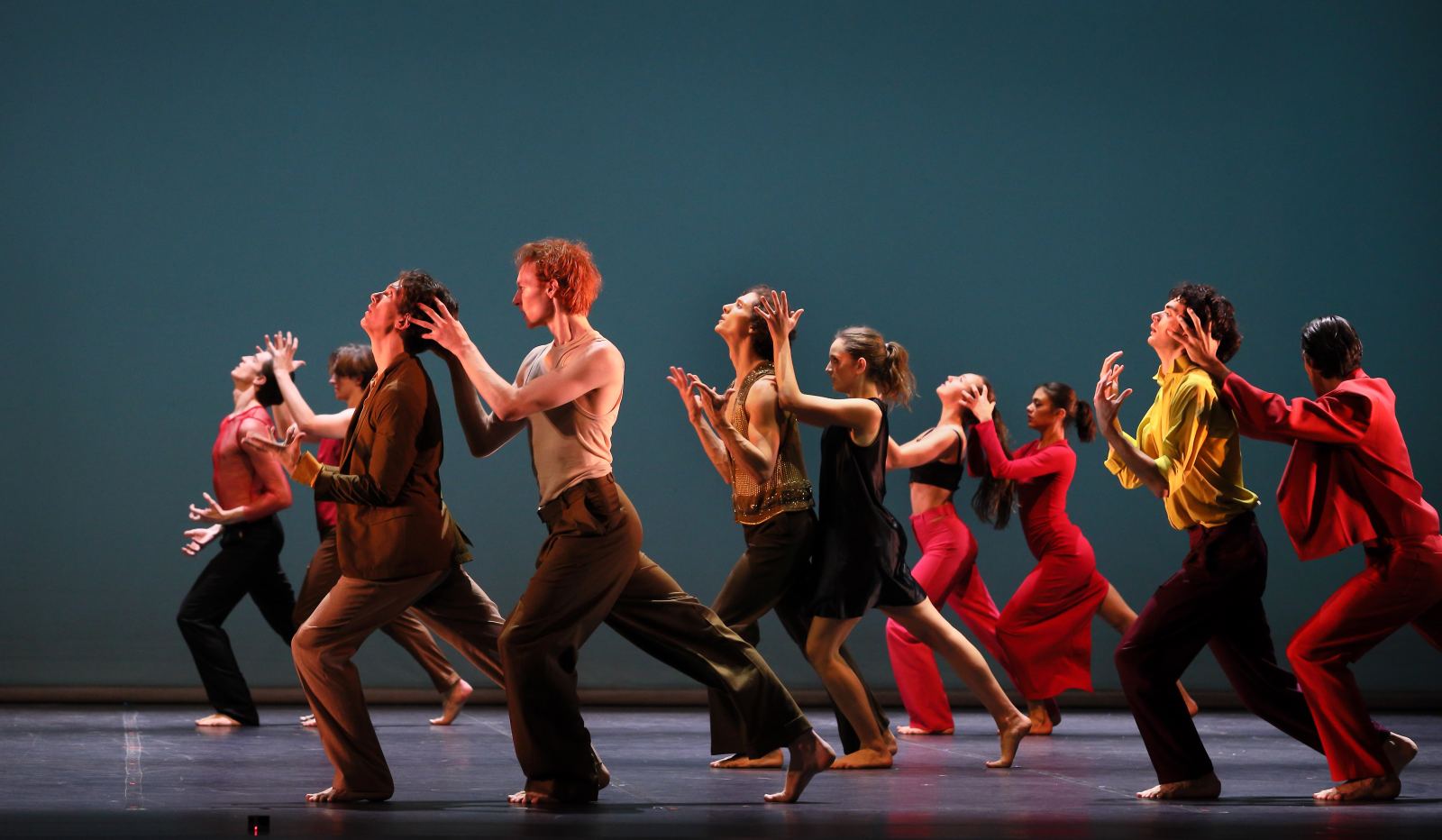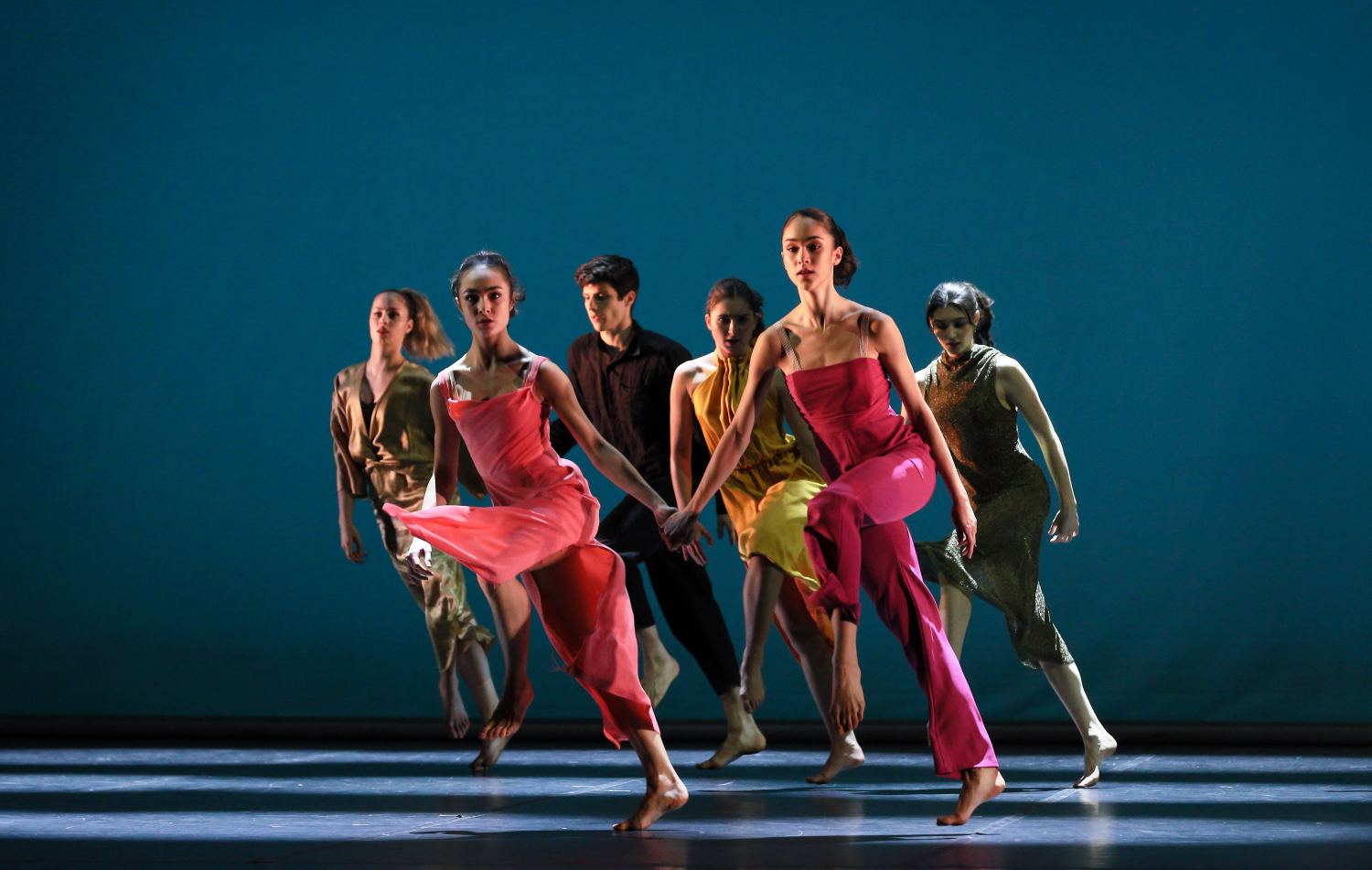 "sensation" – …) that failed to reveal any deeper meaning.
The dancers and Tavori, thrusting a bouquet of flowers into the air as if it was a trophy, were showered with wild applause and stamping feet. Apparently Munich's audience appreciates the direction towards which German dance culture is developing.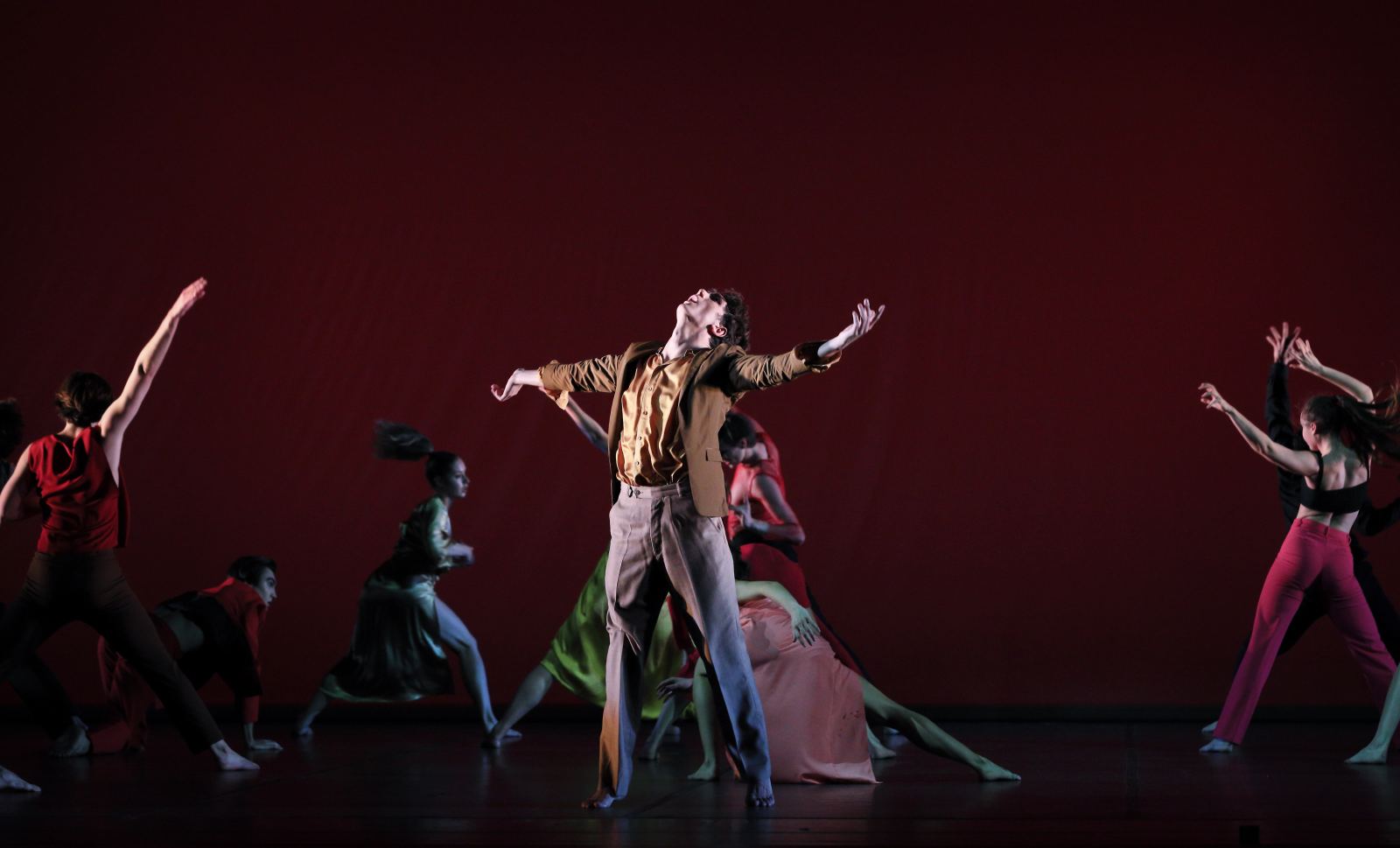 Link:
Website of the Heinz Bosl Foundation

Photos:

1.

Students of the Ballet Academy of the University of Music and Performing Arts, "Exercices" by Jan Broeckx et al, Heinz Bosl Foundation 2022

2.

Students of the Ballet Academy of the University of Music and Performing Arts, "Exercices" by Jan Broeckx et al, Heinz Bosl Foundation 2022

3.

Students of the Ballet Academy of the University of Music and Performing Arts, "Exercices" by Jan Broeckx et al, Heinz Bosl Foundation 2022

4.

Students of the Ballet Academy of the University of Music and Performing Arts, "Exercices" by Jan Broeckx et al, Heinz Bosl Foundation 2022

5.

Bavarian Junior Ballet, "Allegro Brillante" by George Balanchine, Heinz Bosl Foundation 2022

6.

Lorien Ramo Ruiz and Maxine Morales,

"Allegro Brillante" by George Balanchine, Heinz Bosl Foundation 2022

7.

Maxine Morales and Luca Massara, "Liebesbotschaften" by Ivan

Liška, Norbert Graf, and Maged Mohamed,

Heinz Bosl Foundation 2022

8.

Bavarian Junior Ballet, "Bonbon" by Lior Tavori,

Heinz Bosl Foundation 2022

9.

Bavarian Junior Ballet, "Bonbon" by Lior Tavori,

Heinz Bosl Foundation 2022

10.

Bavarian Junior Ballet, "Bonbon" by Lior Tavori,

Heinz Bosl Foundation 2022

11.

Bavarian Junior Ballet, "Bonbon" by Lior Tavori,

Heinz Bosl Foundation 2022

12.

Auguste Marmus and ensemble, "Bonbon" by Lior Tavori,

Heinz Bosl Foundation 2022




all photos

©

Marie-Laure Briane

Editing:
Jake Stepansky