"Nureyev"
Bolshoi Ballet
Bolshoi Theatre
Moscow, Russia
December 09, 2017
by Ilona Landgraf
Copyright © 2017 by Ilona Landgraf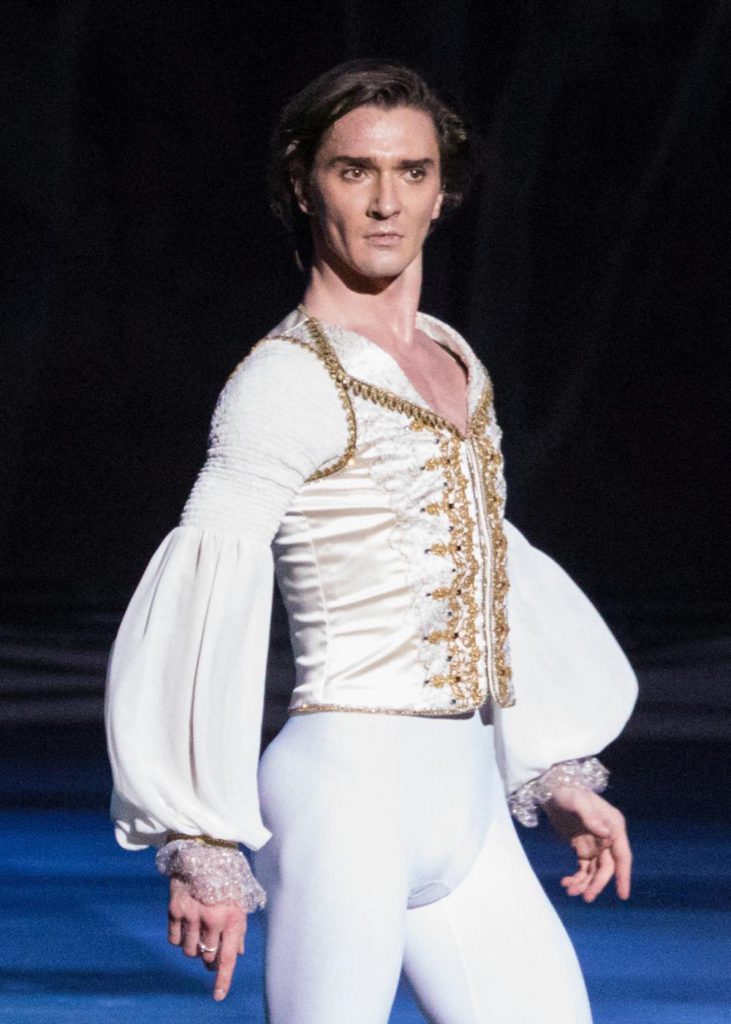 After the Bolshoi Ballet's July premiere of "Nureyev" was canceled at the last minute, officials doubled down on security efforts for the rescheduled performance on December 9th. Although guards lined the theater's entrances and the curtain rose behind schedule, the performance was a smooth ride from start to finish.
And yet only those who attended the dress rehearsal this summer can truly asses whether or not the initial version was tweaked to comply with requests from the authorities. One might have noticed, for instance, that Richard Avedon's photo of the naked Nureyev was not used as a backdrop, but rather was only projected on a screen for a quick second. But given the fact that the work was finally seen by the public – do these minor changes matter?
Choreographer Yuri Possokhov, stage director and set designer Kirill Serebrennikov, and composer Ilya Demutsky are the artistic core team behind "Nureyev". Interviews with the trio, who had previously collaborated on the Bolshoi's ballet "A Hero of Our Time", were printed in the program booklet, which also contains Serebrennikov's libretto.