"Giselle"
Semperoper Ballet
Semperoper
Dresden, Germany
April 22, 2014
by Ilona Landgraf
Copyright © 2014 by Ilona Landgraf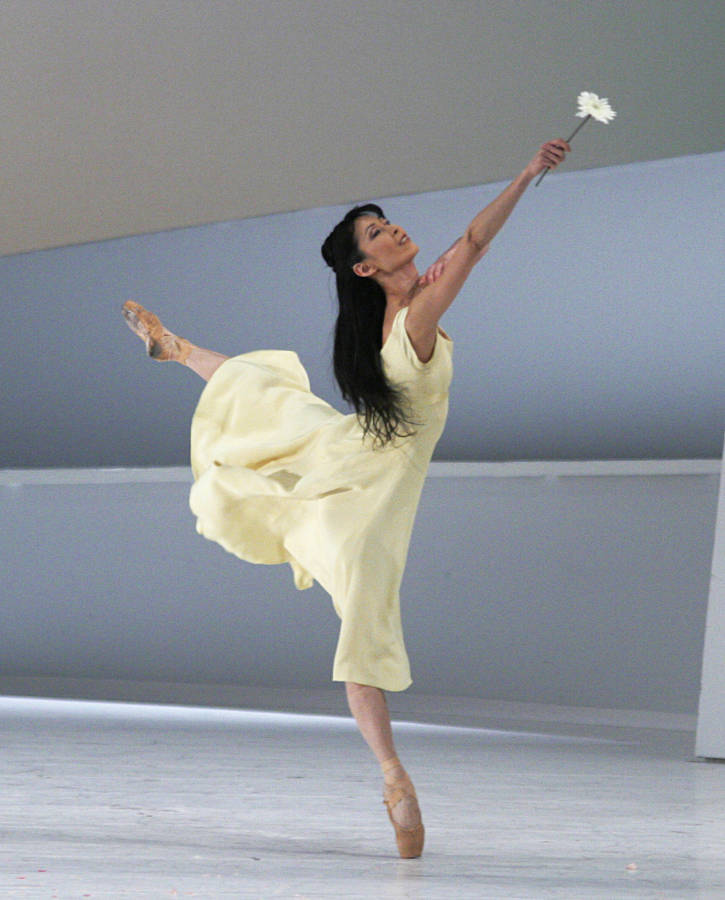 Two principal ballerinas of the Semperoper Ballet gave farewell performances at Easter: Natalia Sologub and Yumiko Takeshima. I watched Takeshima's goodbye in the title role of a "Giselle" production which David Dawson had staged for her in 2008. Sologub's last appearance had been a few days earlier, and in the same role. To come straight to the point, Takeshima's farewell was altogether well-rounded.
Dawson's "Giselle" belongs to the present. Fresh and light footed at first glance, the emotions and the resulting tragedy are, in fact, clear cut and powerful.
The romance of Giselle and Albrecht unfolds against the setting of wedding preparations for another young couple. This opens up abundant opportunities for dancing: there is a wedding pas de cinq and various other groupings. The warning that she will become an unhappy bride and end as a Wili is presented as a macabre joke and in act 2 turns out to have been an exaggeration. Dawson's Wilis are innocent natures.
There is no harvest festival, no aristocratic hunting party, no motherly Berthe who tries to protect her daughter. Giselle is a lively woman of robust health. Omitted, too, is the class difference that usually divides Giselle and Albrecht and renders their relationship impossible from the start. Basically, in Dawson's version, no outer constraints stand in the lovers' way. So, Albrecht's dishonest double game, concealing his status and past, are solely his own doing. The social conventions and promises he made do not in this version excuse his behavior.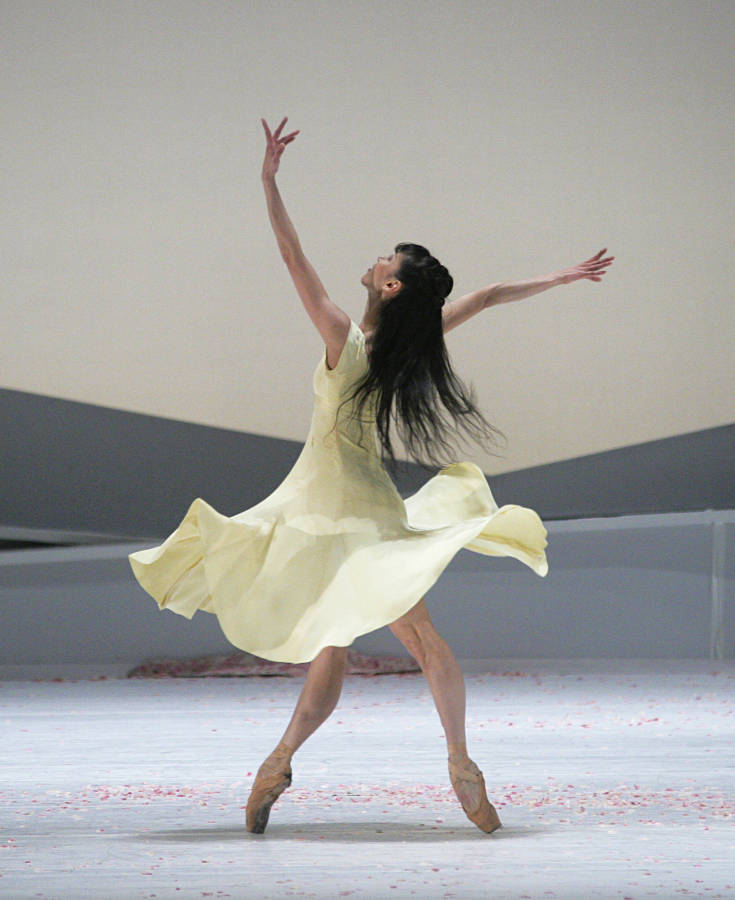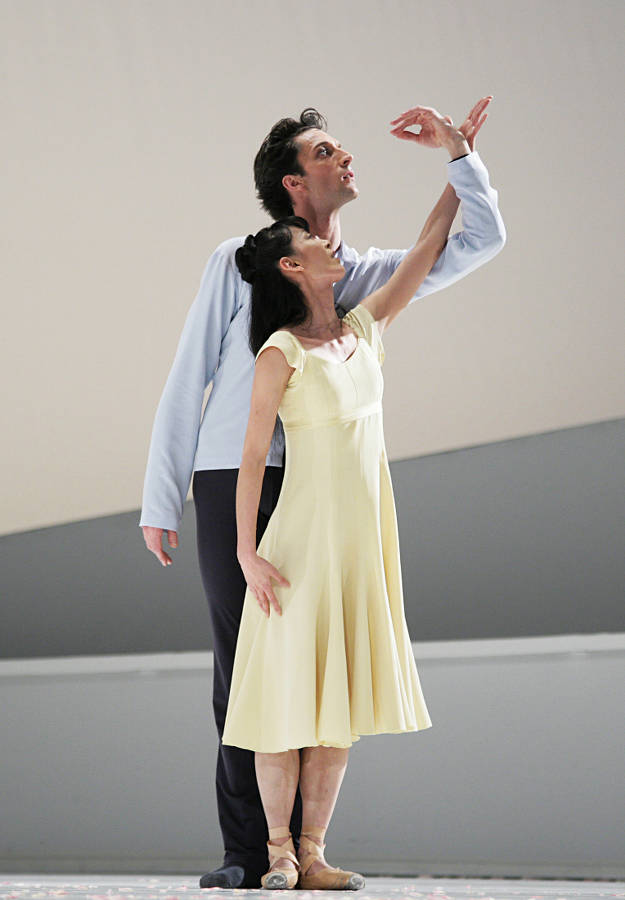 Bathilde, the dark fleck on Albrecht's reputation, is a charming, self-assured lady, dressed chicly, all in black. Her malicious smile and the obsequious way her three devotees pay court to her reveals her degree of affectation.
Hilarion has been Giselle's friend and confidant since childhood days. In the course of time, their relationship turned into a tender and caring affection. Hilarion simply assumes that Giselle and he belong together. Discovering that he has a competitor and is being rejected by Giselle becomes a staggering blow for Hilarion.
Set designer Arne Walther created a timeless space without any reference to any specific place by using geometrical white wall elements at the sides and rear of the stage. The costumes were designed by Takeshima, who plans to do more work on stage wear and practice apparel from now on. She created simple, delicate pastel dresses for the women, casual wear for Hilarion and Albrecht-in-disguise as well as low-key attire for the wedding party. The contrast with Bathilde's elegant black party clothes was dramatic. Although there were tender dabs of color that generated an almost impressionistic illusion, the clinical white background defined each figure sharply. Emotions were intensified as if under a magnifying lens.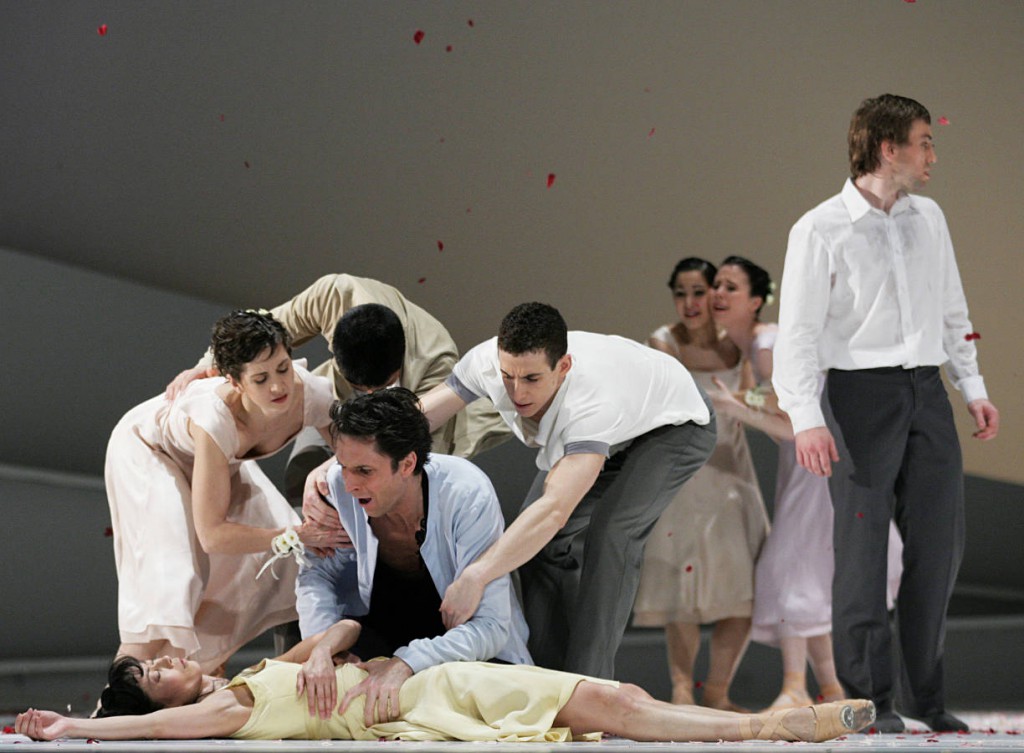 Flowers served in several instances as having meaning. Hilarion's present of a single flower to Giselle subsequently turns to be a symbol of Giselle's and Albrecht's mutual fondness. The white lily in Bathilde's hair, which she gives to Giselle, is a death omen, reminiscent of the bunch of lilies laid down at Giselle's grave in traditional versions of the ballet. Very effective were the cherry blossoms, an old Samurai symbol of female beauty, transience and brief life. For Dawson, they are moreover a metaphor of 'the springtime of love and of death at the pinnacle of perfection'. Albrecht showers Giselle with fallen blossoms in Act 1 and, in Act 2, Giselle finally disappears into the ground covered by 'weeping flowers', an image first mentioned in a letter from Théophile Gautier (one of the ballet's original librettists) to Heinrich Heine. Dark red petals roll down Giselle's body after she stabs herself – it is as if she sheds her heart's blood.
The second act's set design depicts Albrecht's mental state, his dark night of the soul. It is a dim, gray/black space dominated by a huge full moon, but without even a hint of gloomy atmosphere. The Wilis illustrate Albrecht's memories, his grief and remorse. Perhaps they're also ghosts, unredeemed souls, but definitely not sirens seeking revenge and meaning to murder men. With upper bodies and heads wreathed in white chiffon, they suggest wafting gossamer. Due to the Wilis' blurred outlines, the emphasis of their dancing wasn't on classical clarity but on elusiveness and insubstantiality.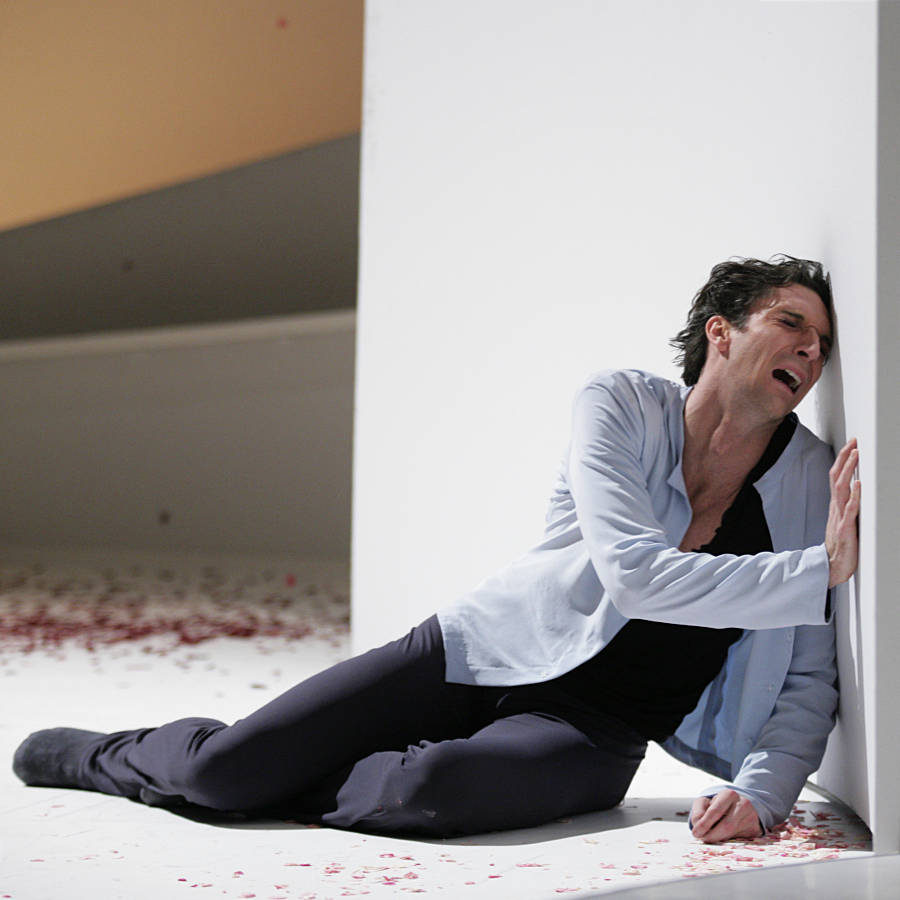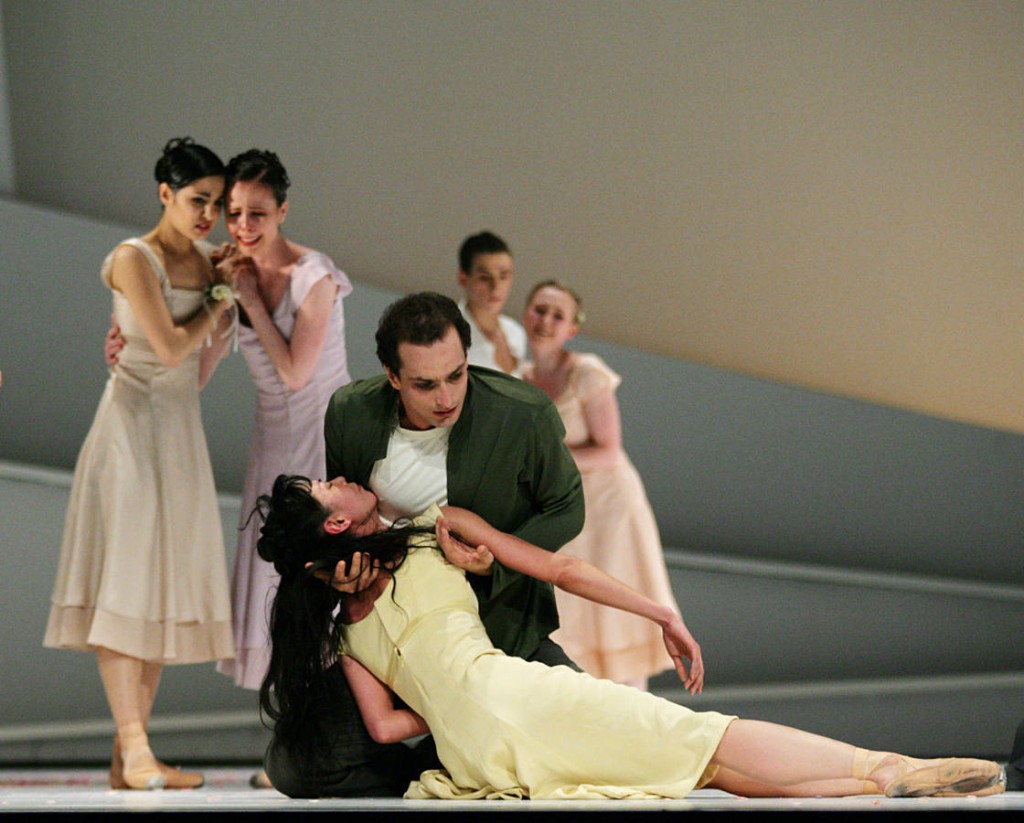 Takeshima, originally from Japan, danced for the Universal Ballet of Seoul, the Alberta Ballet of Calgary, the Feld Ballet of New York and Dutch National Ballet before joining Dresden's Semperoper Ballet as principal in 2006. Her Giselle wasn't a maiden-like, unconcerned girl. Aged forty-three and an experienced, mature woman, she yet conveyed the sweet charm of being in love. She seemed to glow more and more when she loved and was loved by Albrecht.
Raphaël Coumes-Marquet's Albrecht was sincerely in love with Giselle. When his duplicity was revealed by Hilarion, his Albrecht became extremely embarrassed and deeply remorseful. His desperation and grief were convincing. A tall dancer, he impresses with the freedom and generosity of his movement. Coumes-Marquet and Takeshima were very well matched. During his extended pas de deux with Giselle in Act 2, in which both partners seem to remember their tender love, this Albrecht began to let go of his feelings of guilt and grief.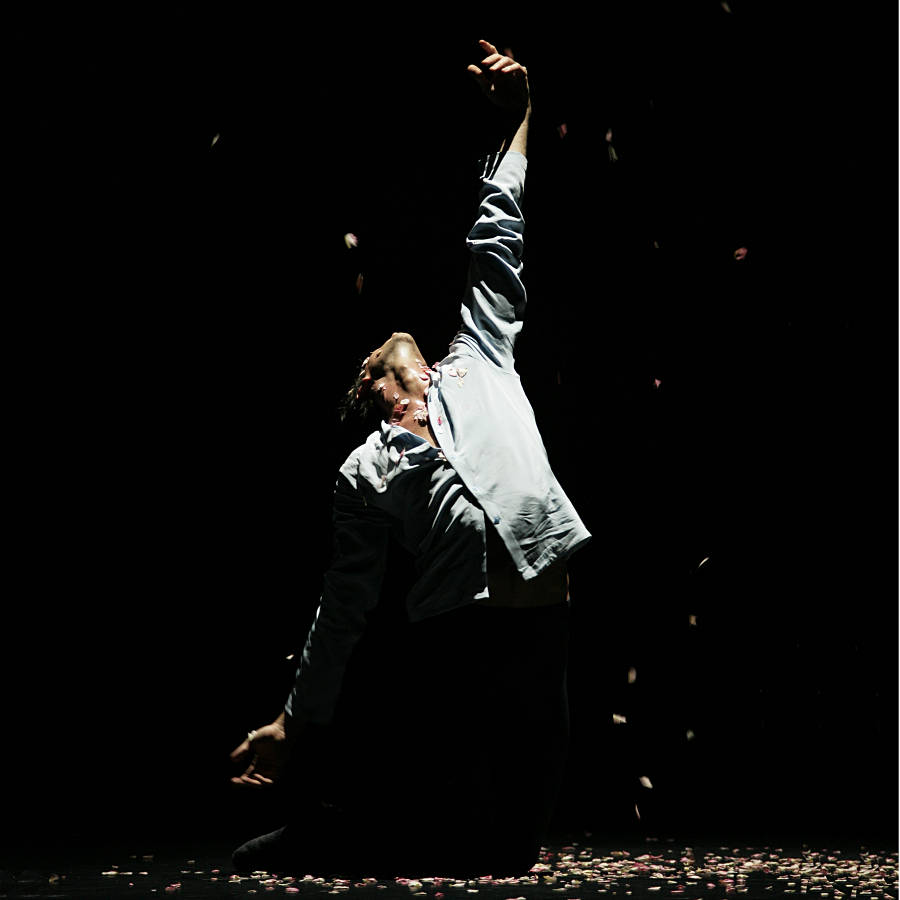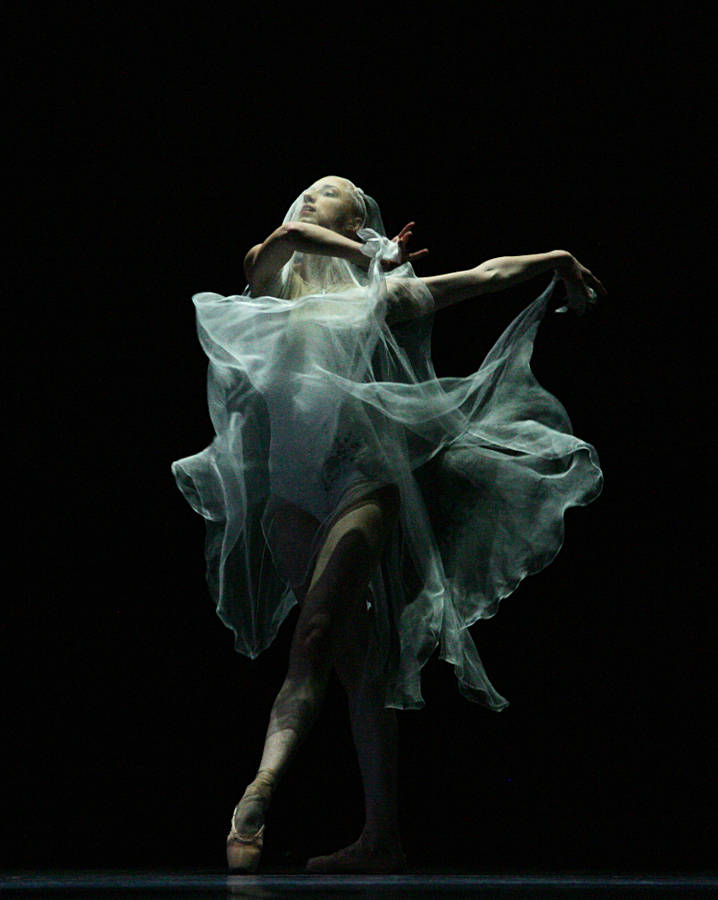 The Hilarion of Jiří Bubeníček was wholeheartedly in love with Giselle as well. His naïve attempt to please her by laying a flower on her doorstep was touching. At first he was beside himself with rage when confronted with Giselle and Albrecht embracing each other intimately. A strong actor, he authentically conveyed the kaleidoscope of Hilarion's emotional turmoil, ranging from shock and bewilderment to being deeply mortified and hurt. The last feeling, though, he wanted no one to know. Bubeníček's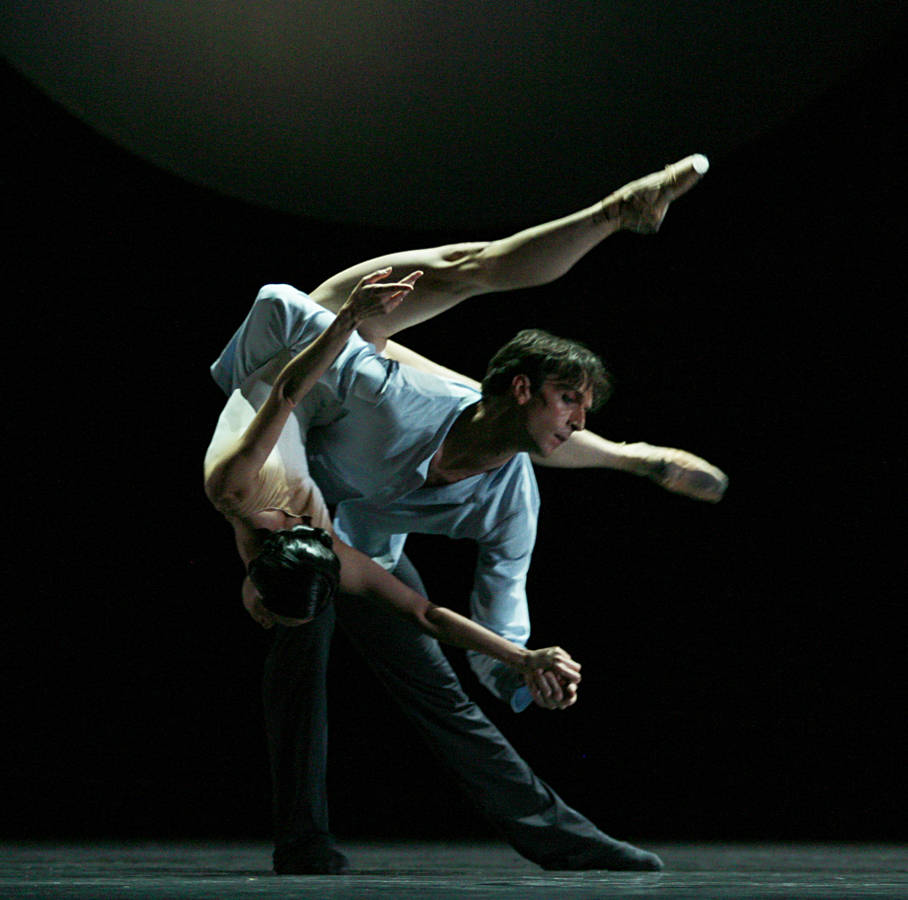 Hilarion remained faithful to his love and held Giselle in his arms after her suicide.
Julia Weiss was an ideal Bathilde, a viper with the demeanor of a nobler creature. A sheer pleasure the wedding party! Jón Vallejo was outstanding as the bridegroom. Always powerfully present on stage, his dancing radiated a sense of wholeness. Automatically, it held ones attention. He and his best man, Claudio Cangialosi, seemed to stimulate each other as formidable menfolk in their competitive solos. The bride, Alice Mariani, was in no way inferior to her husband-to-be. Her fizzy solo earned spontaneous applause.
Elena Vostrotina danced Myrtha, but compared to the traditional version her role wasn't prominent. Instead of being a commanding queen, she seemed just another Wili.
While Dawson eschewed any historical stylization, the music was all the more faithful to its past. The conductor David Coleman removed many extravagant additions to the score that have accumulated over time. He returned to the initial version and the Staatskapelle Dresden lived up to its reputation by playing Adolphe Adam's original music score in a fresh manner.
Most enjoyable was the ensemble's communal spirit. But clearly everyone's focus was on Takeshima. It was her evening. Beforehand, the company paid homage to her in a video that showed many choice moments of her dance career. For curtain calls afterwards, Coumes-Marquet brought the visibly moved Takeshima to the forestage time and again. Bidding farewell to the stage is always a difficult matter, but being appreciated in so heartfelt a way might make it easier.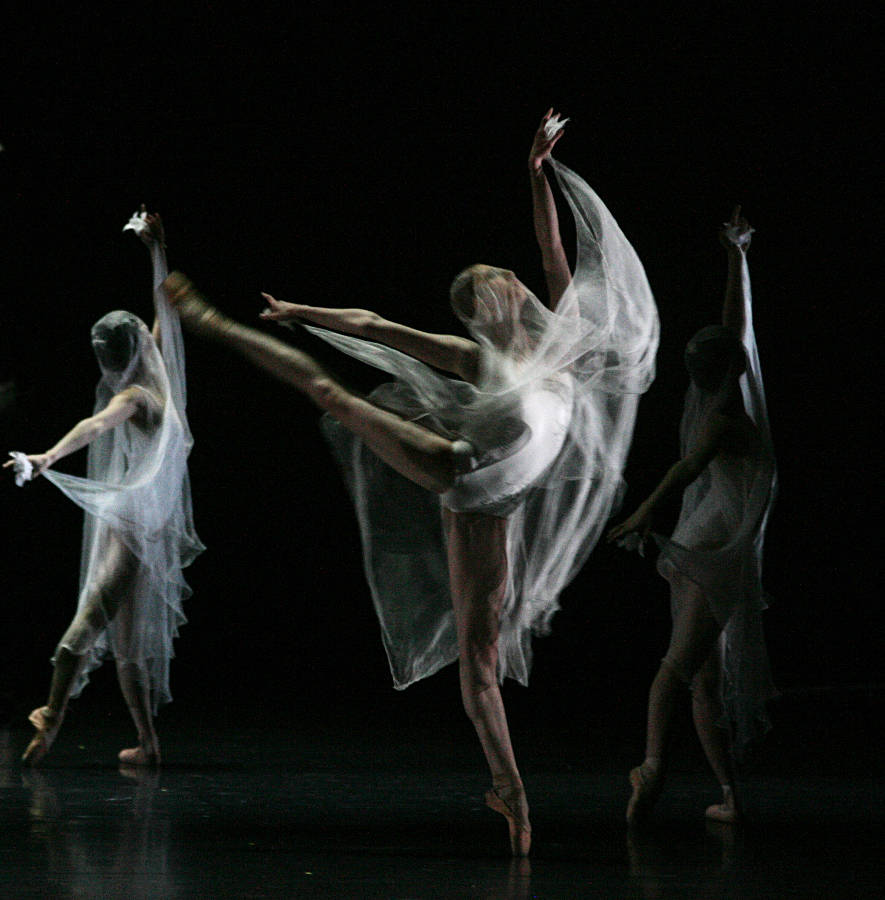 | | | |
| --- | --- | --- |
| | | |
| Links: | | Homepage of Semperoper Ballet |
| Photos: | 1. | Yumiko Takeshima (Giselle), "Giselle" by David Dawson, Semperoper Ballet 2014 |
| | 2. | Raphaël Coumes-Marquet (Albrecht) and Yumiko Takeshima (Giselle), "Giselle" by David Dawson, Semperoper Ballet 2014 |
| | 3. | Yumiko Takeshima (Giselle), "Giselle" by David Dawson, Semperoper Ballet 2014 |
| | 4. | Raquél Martínez (Friend of the bridal couple), Raphaël Coumes-Marquet (Albrecht), Claudio Cangialosi (Best Man), Jón Vallejo (Bridegroom) and Yumiko Takeshima (Giselle), "Giselle" by David Dawson, Semperoper Ballet 2014 |
| | 5. | Yumiko Takeshima (Giselle), Jiří Bubeníček (Hilarion) and ensemble, "Giselle" by David Dawson, Semperoper Ballet 2014 |
| | 6. | Raphaël Coumes-Marquet (Albrecht), "Giselle" by David Dawson, Semperoper Ballet 2014 |
| | 7. | Raphaël Coumes-Marquet (Albrecht), "Giselle" by David Dawson, Semperoper Ballet 2014 |
| | 8. | Elena Vostrotina (Myrtha),"Giselle" by David Dawson, Semperoper Ballet 2014 |
| | 9. | Yumiko Takeshima (Giselle) and Raphaël Coumes-Marquet (Albrecht), "Giselle" by David Dawson, Semperoper Ballet 2014 |
| | 10. | Elena Vostrotina (Myrtha) and ensemble,"Giselle" by David Dawson, Semperoper Ballet 2014 |
| | | all photos © Costin Radu 2014 |
| Editing: | | George Jackson, Laurence Smelser |