"The Picture of Dorian Gray", "The Elephant Man"
Bellevue Theater
Copenhagen, Denmark
August 17, 2013
by Ilona Landgraf
Copyright © 2013 by Ilona Landgraf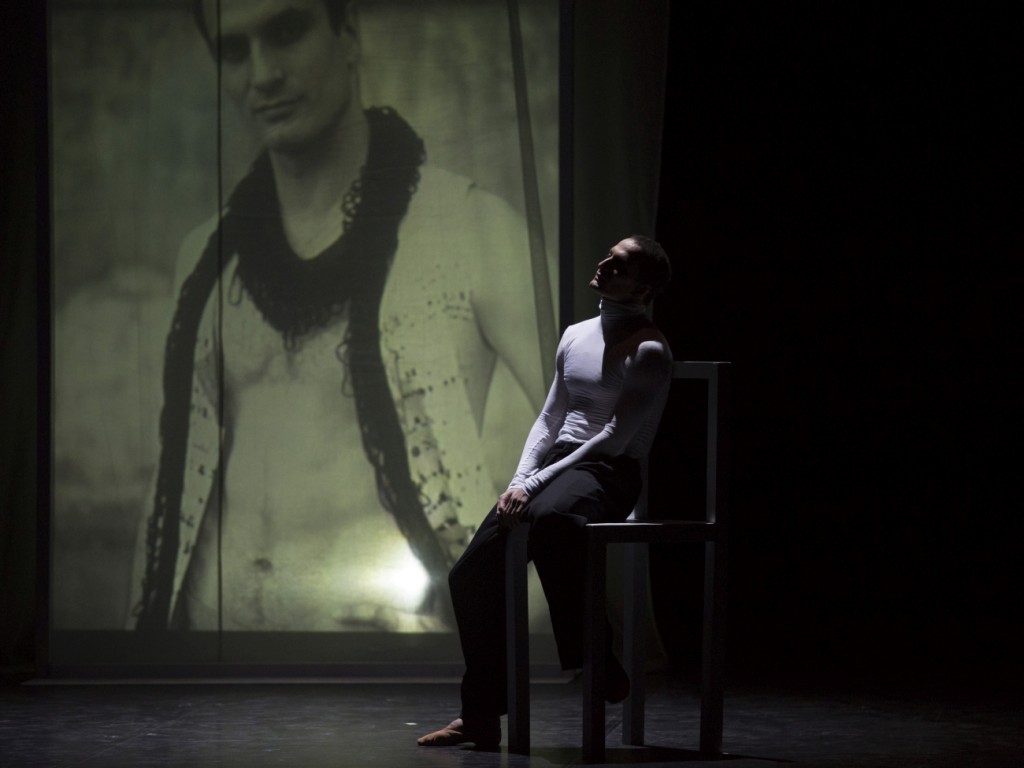 Enchanting beauty and monstrous ugliness – both extremes were united in "Summer Ballet 2013" at the Bellevue Theater in Klampenborg, a suburb of Copenhagen. The handsome Dorian Gray, striving after eternal youth in choreography by Jiří and Otto Bubeníček, met the deformed Elephant Man, the title character in Cathy Marston's new work.
Oscar Wilde's 1891 novel "The Picture of Dorian Gray", in which unscrupulous glorification of physical beauty combined with the chase after everlasting youth and ultimate pleasure ends in disaster, inspired the Czech twins Jiří and Otto Bubeníček's modern adaptation of the subject. Both principal dancers – Otto at Hamburg Ballet and Jiří formerly in John Neumeier's ensemble and later with Dresden Semperoper Ballet – they've been busy staging their own works with other companies as well as with their own troupe, Les Ballets Bubeníček. Although Jiří is usually the choreographer while Otto designs sets and costumes, sometimes also composing the music, there's no strict division of labor, but rather a cross-fertilization.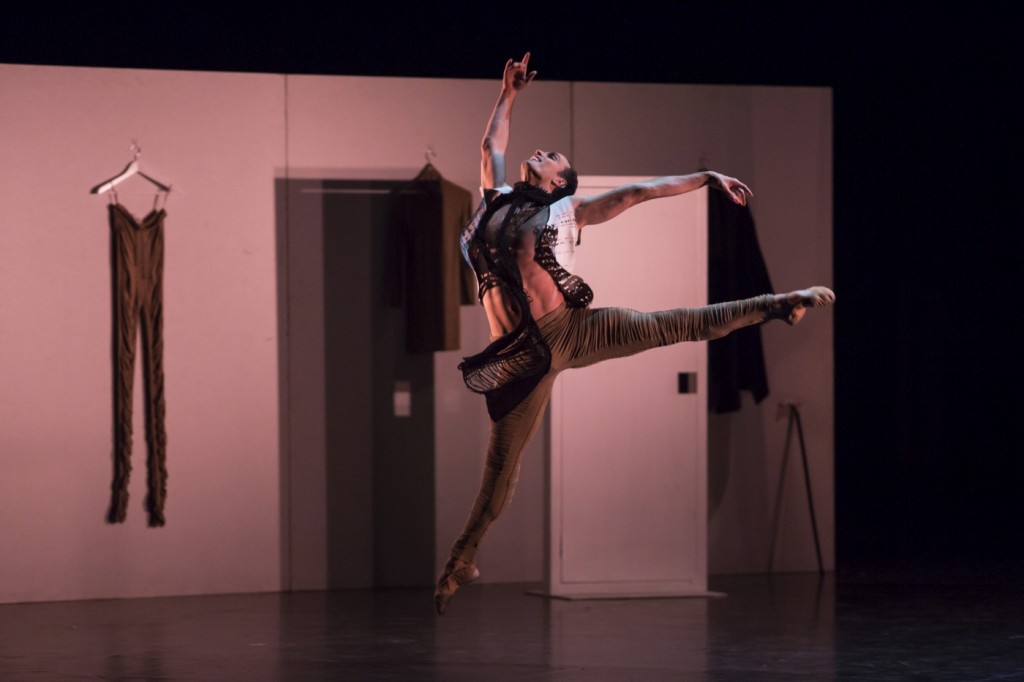 "The Picture of Dorian Gray" (2011) is such a co-production: both are responsible for choreography, stage set and light design, and both dance the key roles. Otto as Dorian Gray is charmingly youthful and innocent at the beginning, but ends degenerated into a brutalized something, writhing on the floor in torment from horrible visions.
Jiří slips alternately into the roles of the painter, Basil Hallward, and the Mephistophelian Lord Henry Wotton. He also plays the revenge-seeking James Vane and – a unique advantage of having identical twins – the portrait that is the mirror of Dorian Gray's soul. During some moments one cannot clearly identify who's who. Who is the "real" Dorian Gray? What are the external influences and hidden predispositions or desires that alter the protagonist's character step by step?
This path toward negation that Gray's soul pursues gets more and more obvious. Thoroughly self-absorbed and narcissistic in the novel, in the Bubeníčeks' interpretation he loves Sybil Vane with real tenderness, a soothing twist that gives the story light moments in the first half and deepens the fall at the end. The lovers' unpretentious and, in its naturalness, all the more poetic pas de deux, set to Bruno Moretti's "Ragazzi che fanno musica," is supremely touching.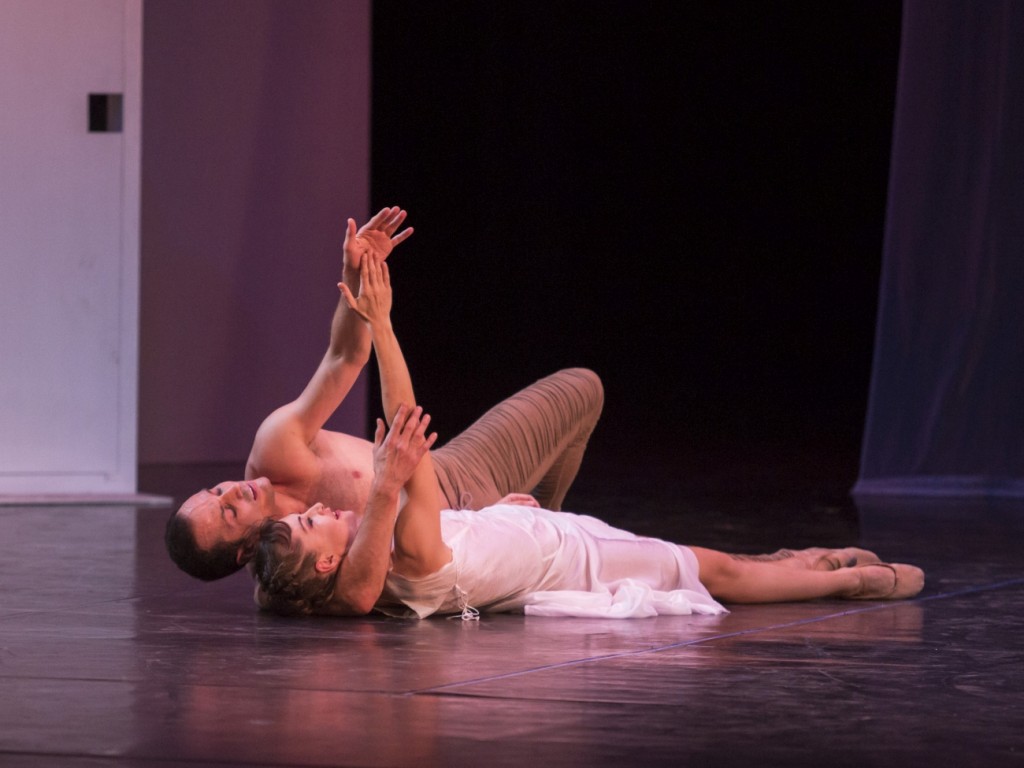 Raquél Martinez (Dresden Semperoper Ballet) as Sybil Vane, airy and delicate, throws herself desperately into Gray's arms when the romance breaks up. Only her facial expression lacks the melting look when, naively in love for the first time, she seems instead uninvolved and experienced. The remaining choice of music fits perfectly as well: At first extracts of Keith Jarrett's Paris Concert evoke a decadent salon atmosphere with calamities already brewing below the surface. Jarrett's piano interpretations, a mixture of gloom and the feeling of being torn apart, interspersed with lucid moments, relentlessly force a confrontation with one's own truth later on. A spark of understanding does eventually flash through Dorian Gray.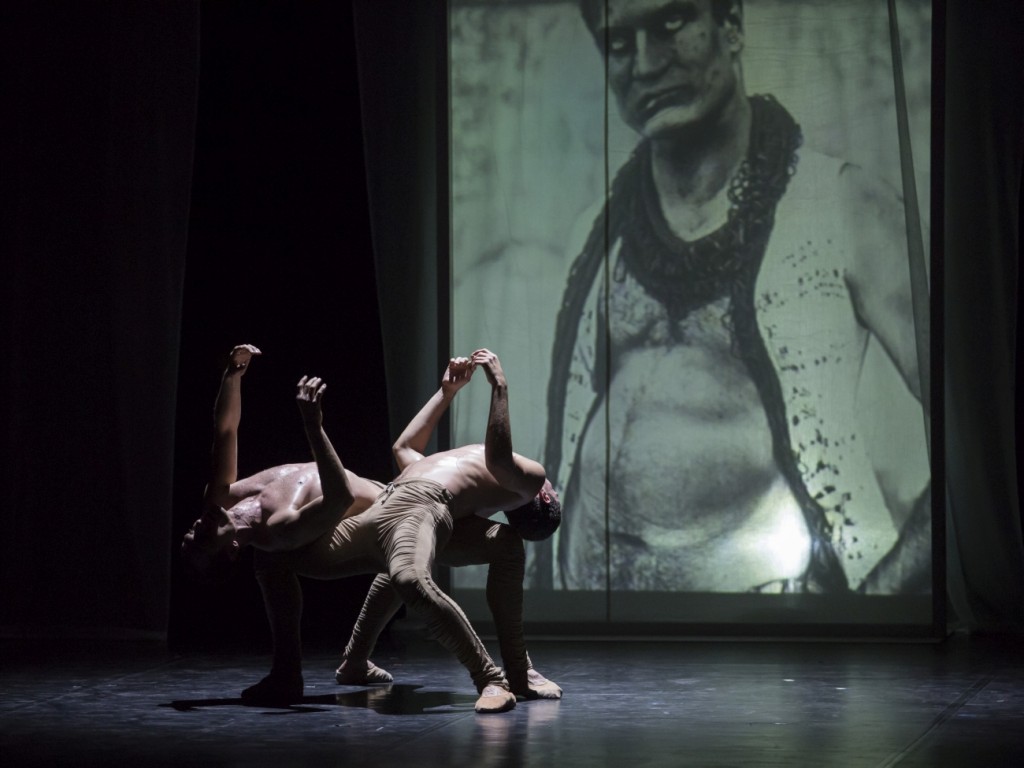 Both Bubeníčeks are tremendously versatile and always authentic. Both are brilliant and expressive dancers with a strong personality; the energy each radiates multiplies when they are together. Their presence fills the house. A slightly larger stage would certainly benefit them as well as Martinez.
There can be no talk of handsomeness in "The Elephant Man", the evening's second piece, the more of inner values. The story is about Joseph Merrick, in the Victorian era known as Elephant Man because of his severely deformed face and body, who was exhibited at freak shows as a human curiosity, a "monster." The eponymous black-and-white movie released in 1980 and directed by David Lynch, featuring Anthony Hopkins as Merrick's physician Dr. Treves, might be better known.
Choreographer Marston, until recently director of Bern:Ballet, had for this Copenhagen dance theater premiere equally illustrious performers: Nikolaj Hübbe as Dr. Treves and Alexander Kølpin, Summer Ballet's artistic director, as the Elephant Man. The commissioned score was by Louise Alenius.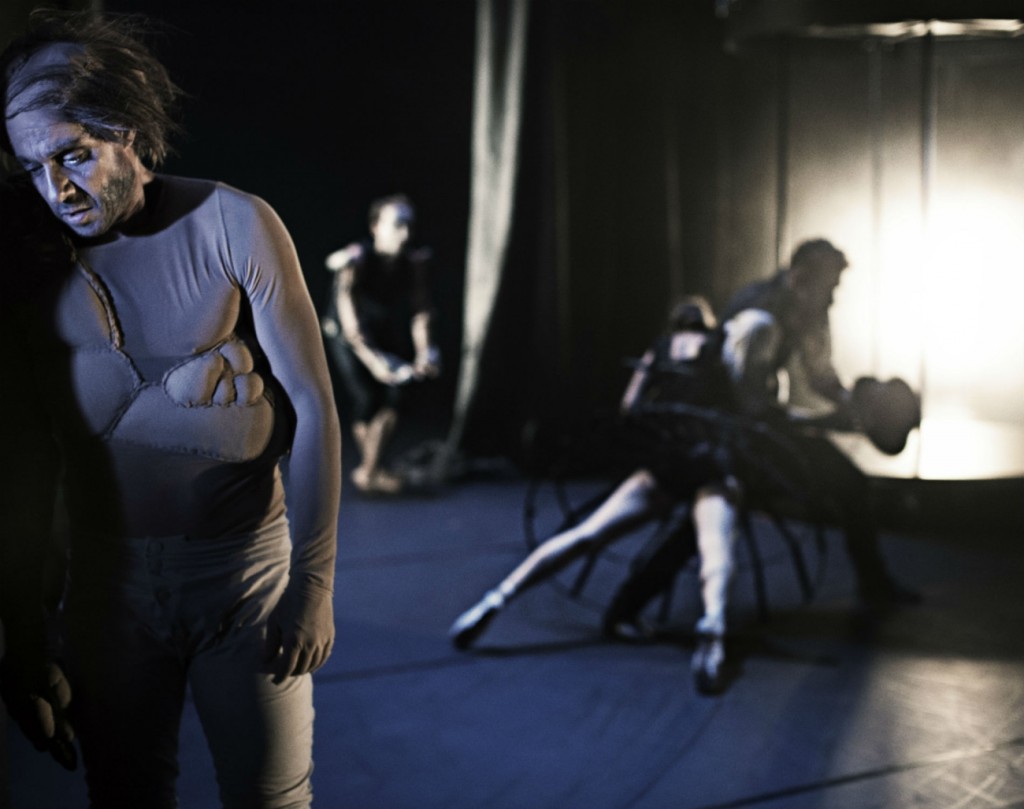 Compared with the Bubeníčeks', Marston's narrative style is easier to follow, more transparent, but not necessarily well rounded. She draws an arc from the fair – where Edhem Jesenkovic (formerly of Danish Dance Theatre) as the carnie, Ross, stereotype of a creep, keeps his deformed attractions like animals – to the Elephant Man's suicide. Thanks to Dr. Treves he had been socially integrated meanwhile and treated more kindly. Hübbe, whose acting is shaped and adept, isn't given much opportunity to show off as a dancer. For minutes he's motionless, sitting on a stool, turned away, which leaves only his back for the audience to admire.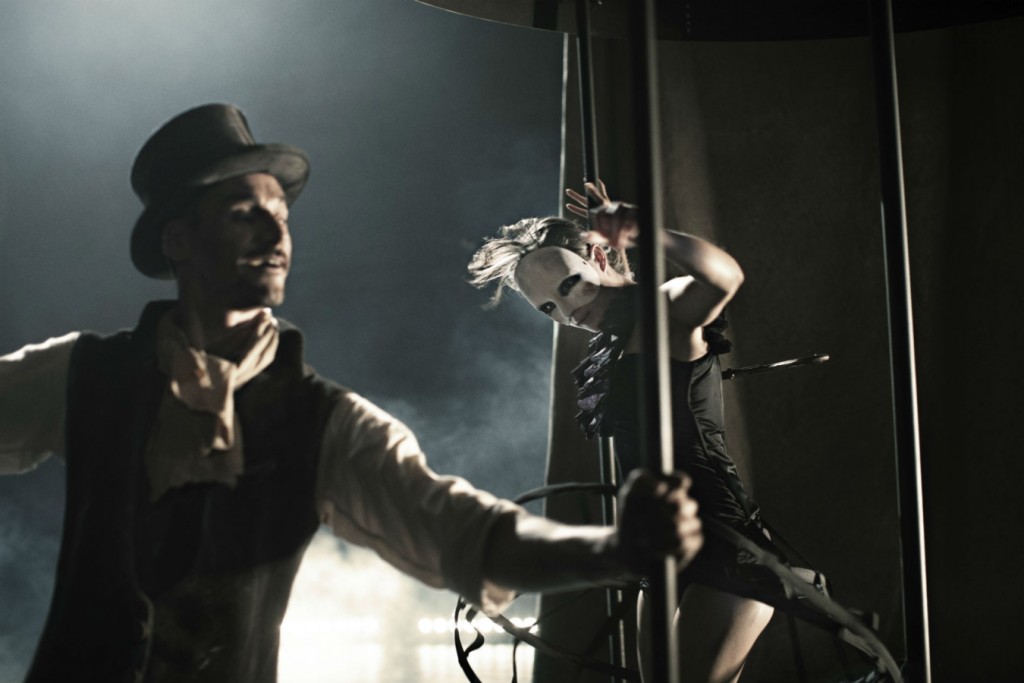 Most dance scenes, with sometimes quite simple choreography, are left to supporting characters and to Mrs. Kendal, in Lynch's film an actress admired by the Elephant Man. Sentimentality, one of the main traps of this story, is expertly avoided by Hübbe and Kølpin. Kølpin especially, as the most vulnerable figure, keeps his dignity and integrity throughout. What isn't made easy for him (some kind of effort to socially integrate him?) is that he's forced to strike a xylophone like an infant, watched by Mrs. Kendal, who smiles benevolently nonstop.
Mette Bødtcher (Royal Danish Ballet) as Mrs. Kendal exudes leniency, treating her protégé with caring grace. This is strange, given that he's obviously far beyond the age of being mothered, and moreover an erotic encounter between them takes place, whether a real one or a wishful dream. The "longing for the mother" motif Marston refers to in the playbill may have worked well on the screen, but here its realization seems oddly factitious.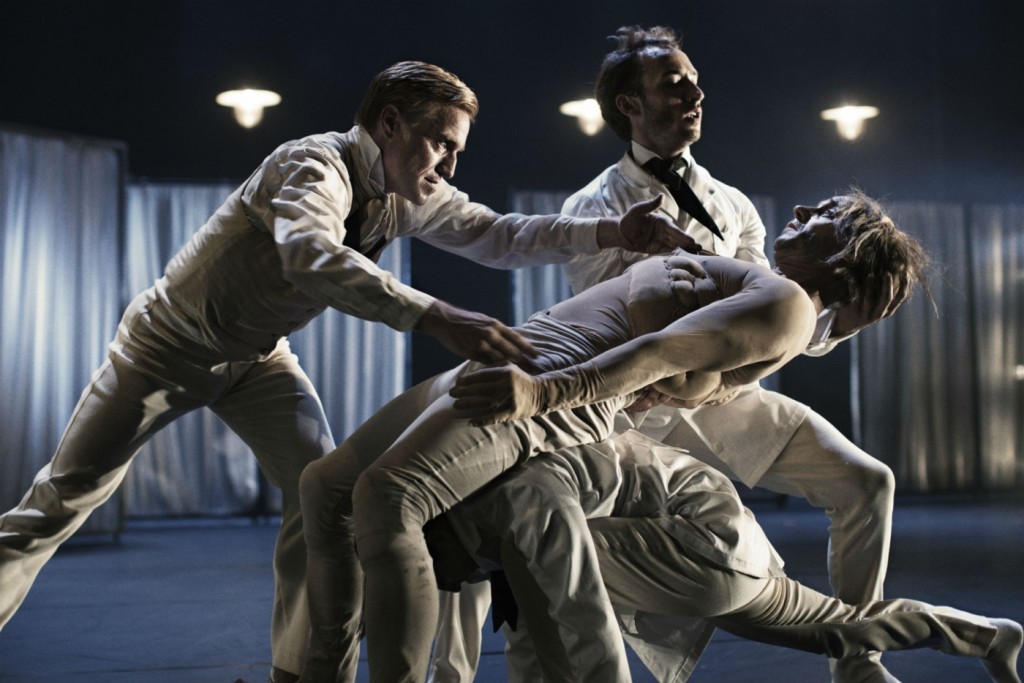 The makeup, understandably not nearly as perfect and convincing as in the film, might add to this impression. We see a mature dancer in a costume, not a monster dressed in casual clothes.
Marston's piece falls apart when the Elephant Man and Dr. Treves go to the theater to see Mrs. Kendal perform. A huge reflective surface is lowered, mirroring the rows of the audience. Dr. Treves and the Elephant Man place themselves in the first row – right in our midst – and together we watch Mrs. Kendal's dance performance.
Confused by the applause afterward, I wondered for some seconds if this scene should mark the show's conclusion. But no, the suicide was still to come. What could have been a dramatic, meaningful finale degenerated into an add-on. Should it be a plea for including socially rejected people or a promotion of self-knowledge? What it felt like was a pedagogic sledgehammer that burst the atmosphere like a deflated balloon.
The text was published first in Ballet Review, 41.4, Winter 2013/14.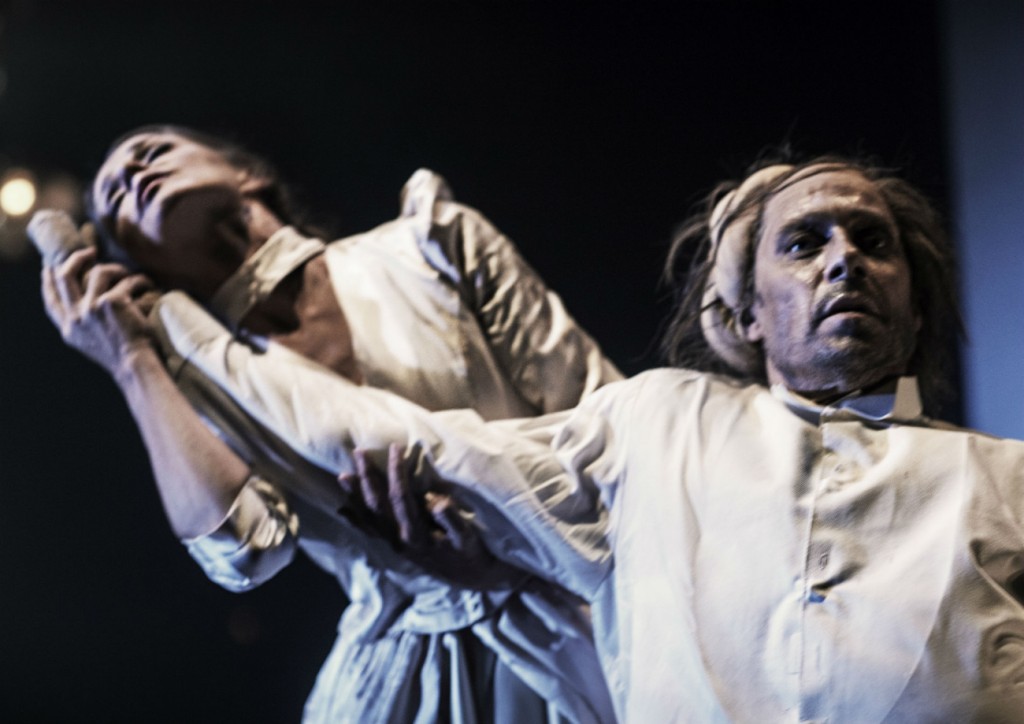 | | | |
| --- | --- | --- |
| | | |
| Links: | | Homepage of the Bellevue Theater |
| | | Homepage of Les Ballets Bubeníček |
| Photos: | | "The Picture of Dorian Gray" ( Jiří Bubeníček) |
| | 1. | Jiří Bubeníček (Basil Hallward), "The Picture of Dorian Gray" by Jiří Bubeníček © Costin Radu 2013 |
| | 2. | Otto Bubeníček (Dorian Gray), "The Picture of Dorian Gray" by Jiří Bubeníček © Costin Radu 2013 |
| | 3. | Raquél Martínez (Sybil Vane) and Otto Bubeníček (Dorian Gray), "The Picture of Dorian Gray" by Jiří Bubeníček © Costin Radu 2013 |
| | 4. | Jiří and Otto Bubeníček (Dorian Gray's soul and Dorian Gray), "The Picture of Dorian Gray" by Jiří Bubeníček © Costin Radu 2013 |
| | | "The Elephant Man" (Cathy Marston) |
| | 5. | Alexander Kølpin (The Elephant Man) and ensemble, "The Elephant Man" by Cathy Marston © Isak Hoffmeyer 2013 |
| | 6. | Edhem Jesenkovic (Ross) and ensemble, "The Elephant Man" by Cathy Marston © Isak Hoffmeyer 2013 |
| | 7. | Nikolaj Hübbe (Dr. Treves), Alexander Kølpin (The Elephant Man) and ensemble, "The Elephant Man" by Cathy Marston © Isak Hoffmeyer 2013 |
| | 8. | Mette Bødtcher (Mrs. Kendal) and Alexander Kølpin (The Elephant Man), "The Elephant Man" by Cathy Marston © Isak Hoffmeyer 2013 |
| Editing: | | George Jackson, Marvin Hoshino |