Silvano Ballone
Hamburg, Germany
September 2015
by Ilona Landgraf
Copyright © 2015 by Ilona Landgraf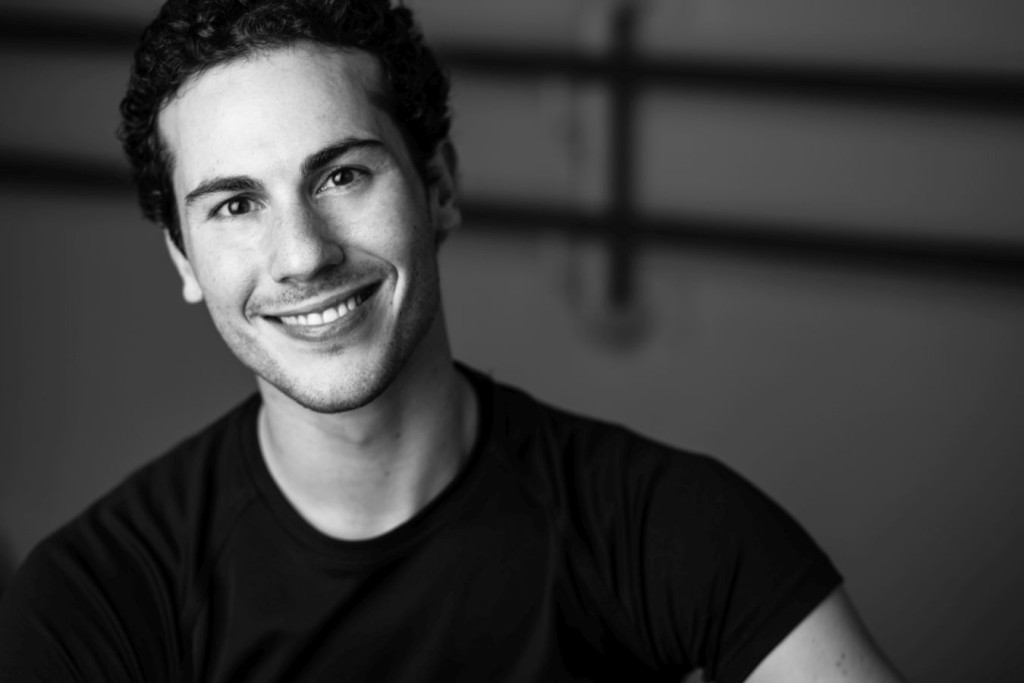 Some weeks ago I received the press photos of a ballet evening in Pilsen in the Czech Republic. Having got to see quite a few dance photos meanwhile, ranging from beautiful to poor, I expected nothing special from a one-time weekend's guesting. But what had been sent to me proved to be a treat: a large selection of truly gorgeous photos! The performance I'm talking about was Les Ballets Bubeníček's "The Piano"; the photographer in charge was Silvano Ballone. I later learned that he hadn't known the "The Piano" before and had shot the photos when watching the piece for the first time. Kudos!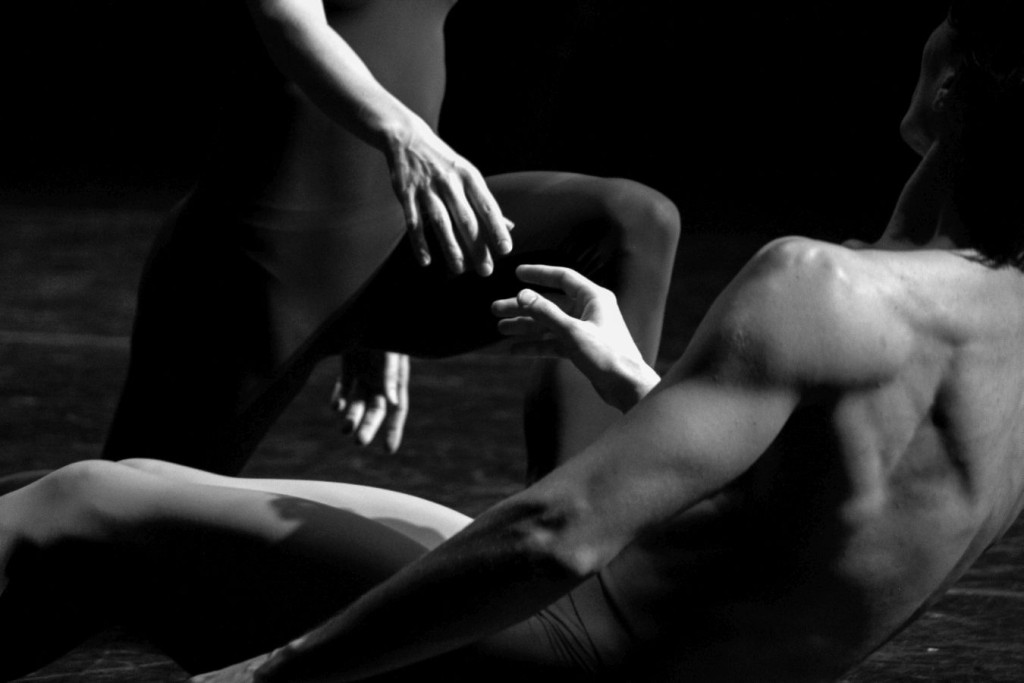 Until last season Ballone danced with Hamburg Ballet. I met him in early September in the Ballettzentrum Hamburg to find out who is behind those expressive photos.
Ballone was born in Adliswil near Zurich. His parents are Italian. Dancing attracted him from a very young age on. In the evening, when watching Italian entertainment shows, Ballone used to dance in front of the TV. When it turned out that his pleas to take ballet lessons were no temporary fad his parents enrolled him at the local ballet school. Two years later the school was closed. Ballone, being advised to continue, changed to the Ballet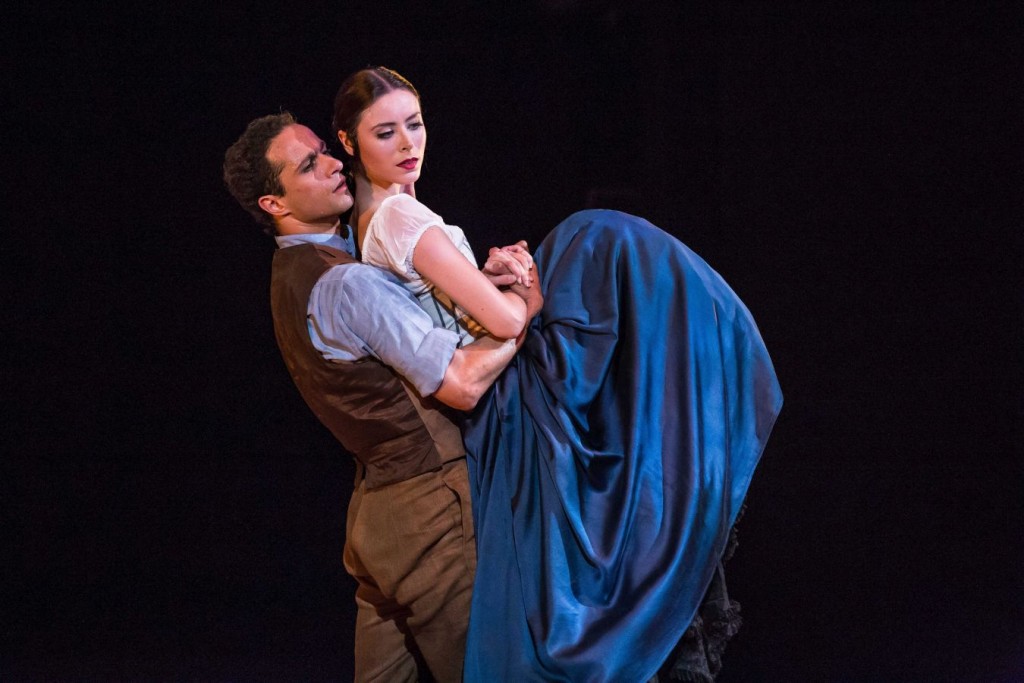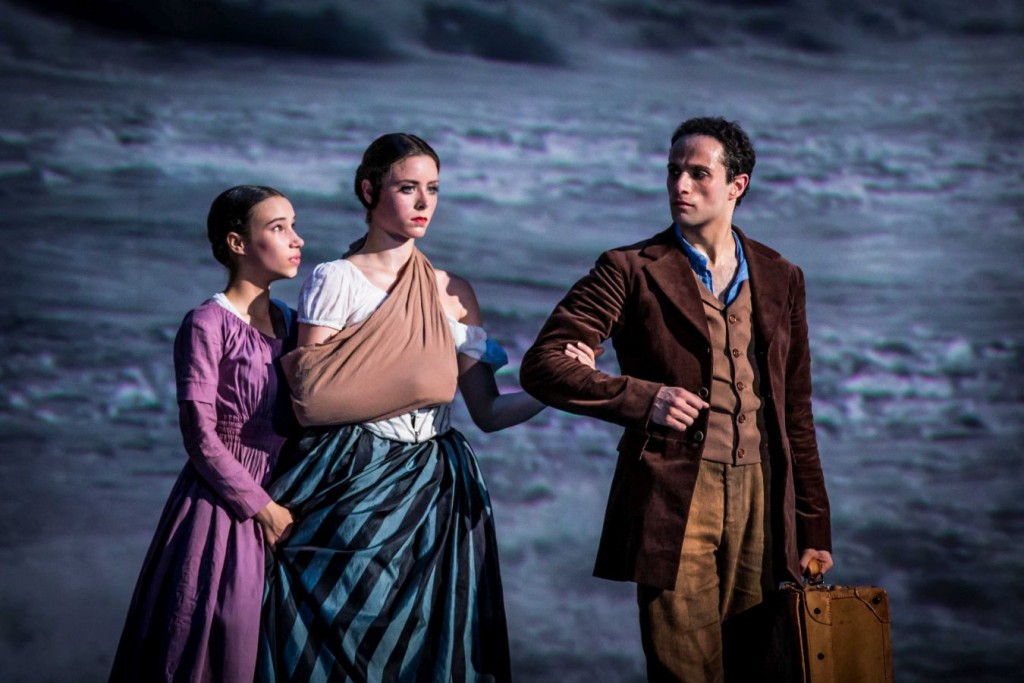 School of the Zurich Opera. There he trained several times a week, in order to both attend regular school and take class.
In 2002, at the age of sixteen, he looked for new impulses in his training to broaden his education. He also felt it time to gain independence, to step out of the safe family environment and stand on his own feet. Following the advice of a friend he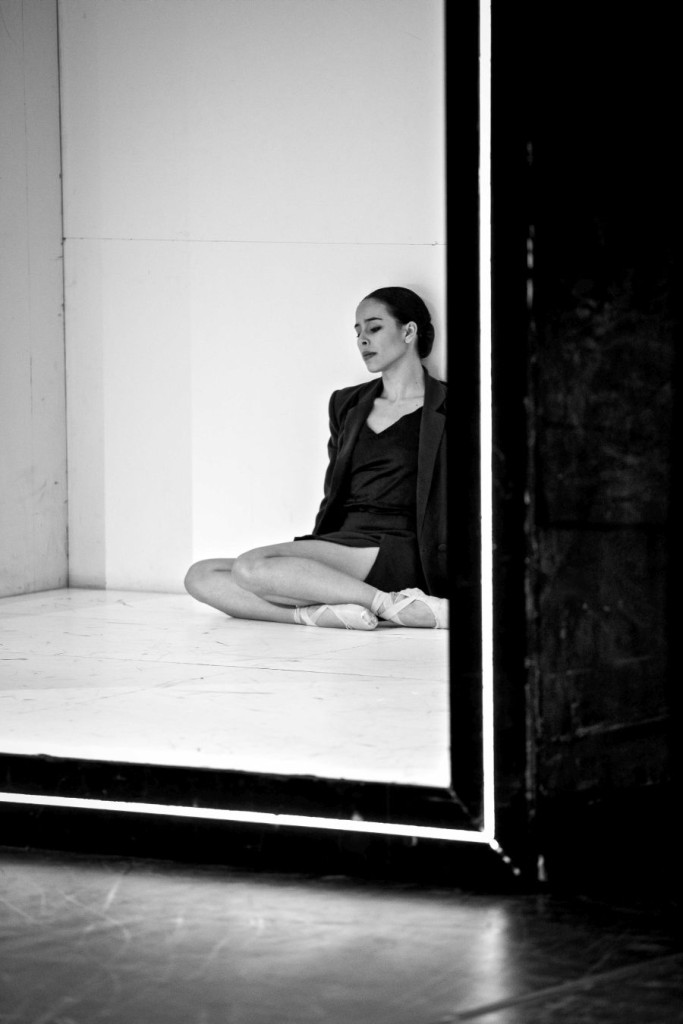 auditioned for the School of the Hamburg Ballet, was accepted and moved to Hamburg. In the following two years he professionalized his skills and gained stage experience since students in their final two years already perform with Hamburg Ballet's company. In 2004, after graduation, he joined the Hamburg company as apprentice, later danced in the corps de ballet and in 2012 was promoted to soloist. At the end of last season Ballone left Hamburg Ballet to search for new artistic challenges as a dancer.
His fascination for photography also developed early. "Subconsciously, photography has always been a part of me. Already as a boy I always wanted to capture special moments at birthday parties or other celebrations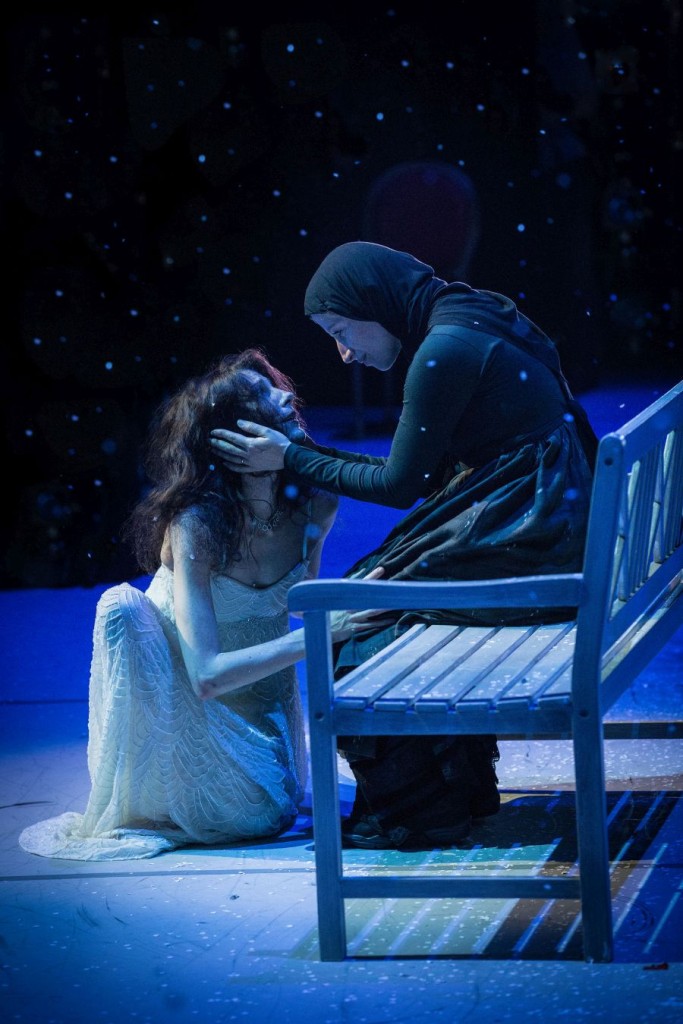 as a memory. My small digital camera was my regular companion. I remember, for example, a photography course in my final year at the regular school in Zurich. We experimented with analog photography and worked in the darkroom – it was very interesting! I still have those photos."After coming to Hamburg he soon was frequently in the opera house for performances of the company. "I loved to take backstage shots during and after performances for sheer pleasure." But soon he turned the camera lens also towards the goings-on on stage.
As photography became more and more serious Ballone bought a proper reflex camera. From then on dance photography has become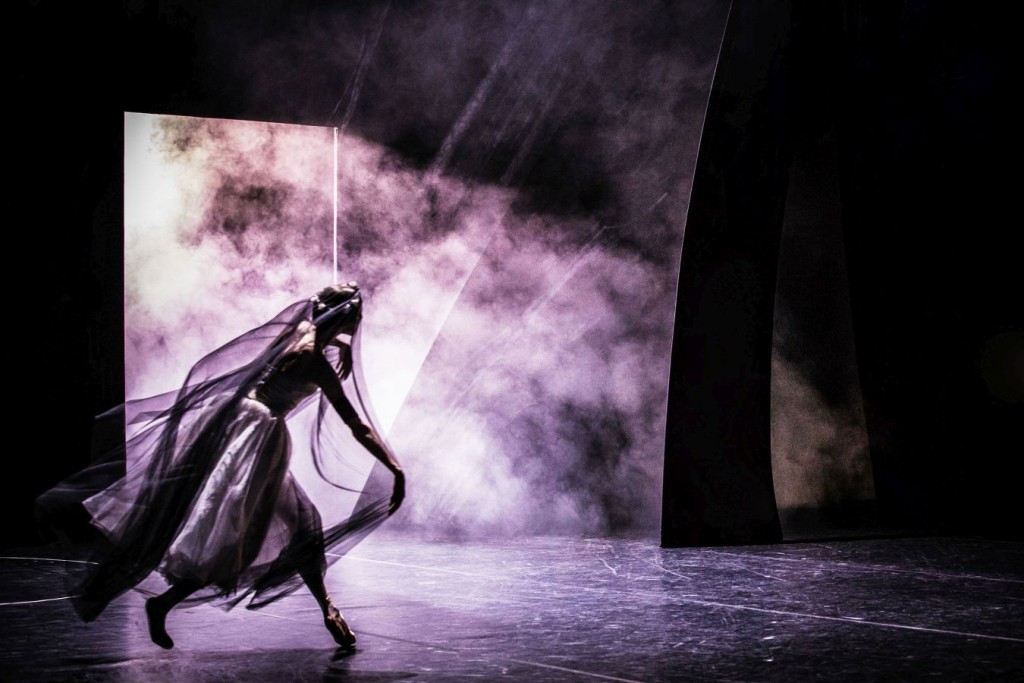 his main interest next to dance. His subjects are varied, encompassing nature, cities, people and dance in particular. Yet almost all photos have one thing in common. The world they depict suddenly looks different. Not as if seen through rose-tinted spectacles, but rather seen through the eyes of a kind, positive, highly sensitive personality. Ballone is able to grasp the essence of a moment, a scene, and present it in a haunting, but never effect-seeking or flashy way. Though he modestly states that choosing the right section of the photograph would be crucial for the result that alone couldn't explain what distinguishes his pictures from many others'. Maybe it is also because a soul shines through his photos?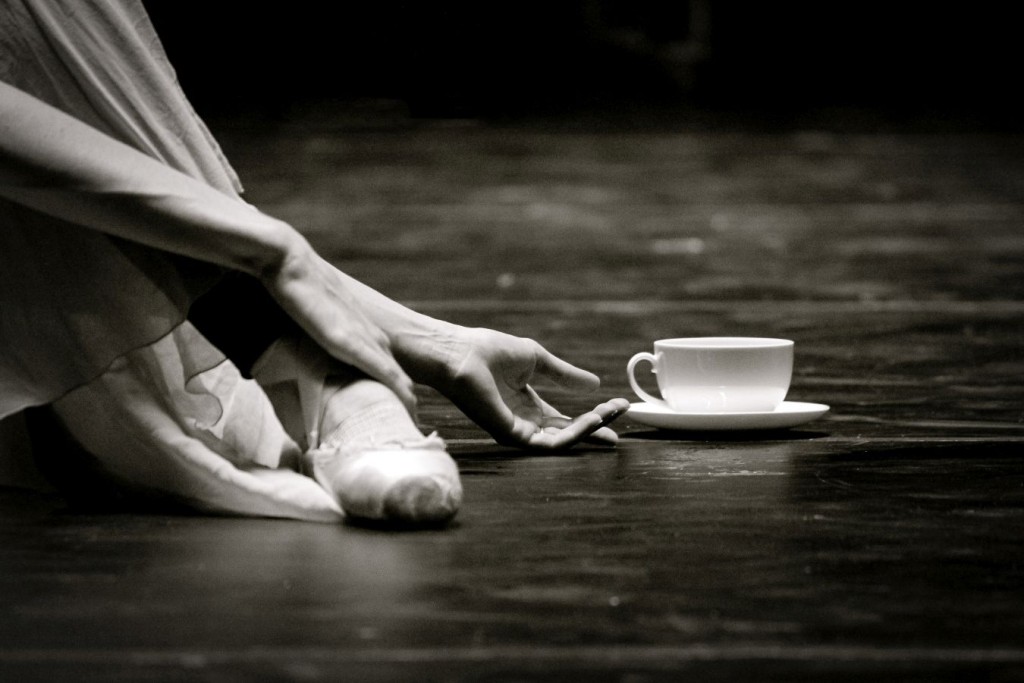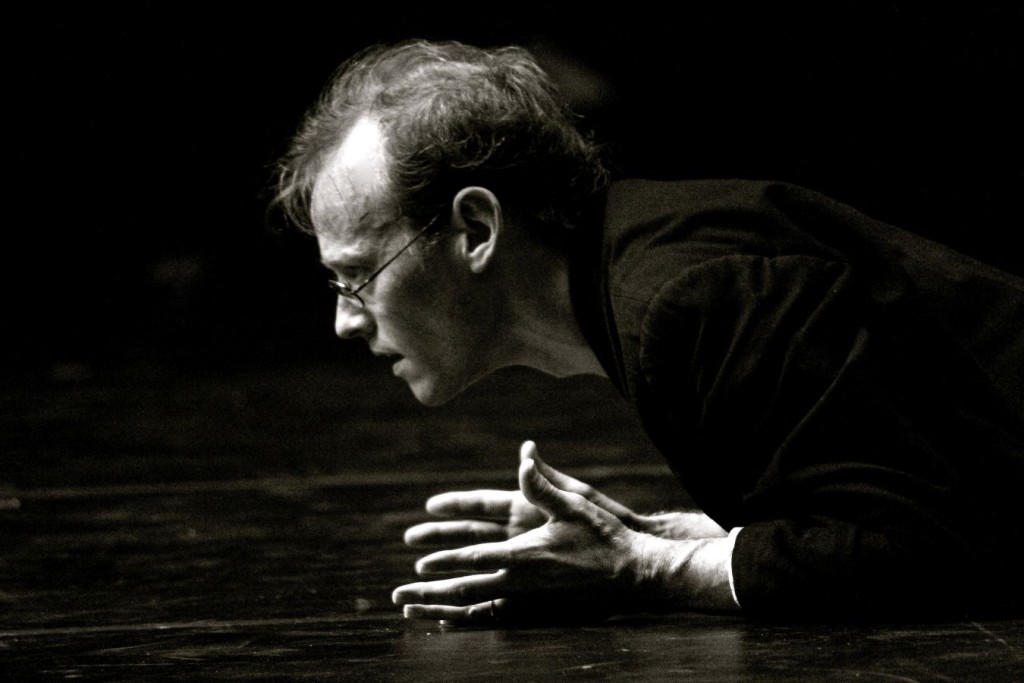 Inherent beauty attracts him, while added on prettiness or stilted poses are less his metier. His look is warm and intuitive. "The photo reveals the person behind the lens; it always bears something of his or her personality. When watching it one feels whether the photographer did a routine job or is inspired and puts his heart into it. The photo contains not only the emotional message a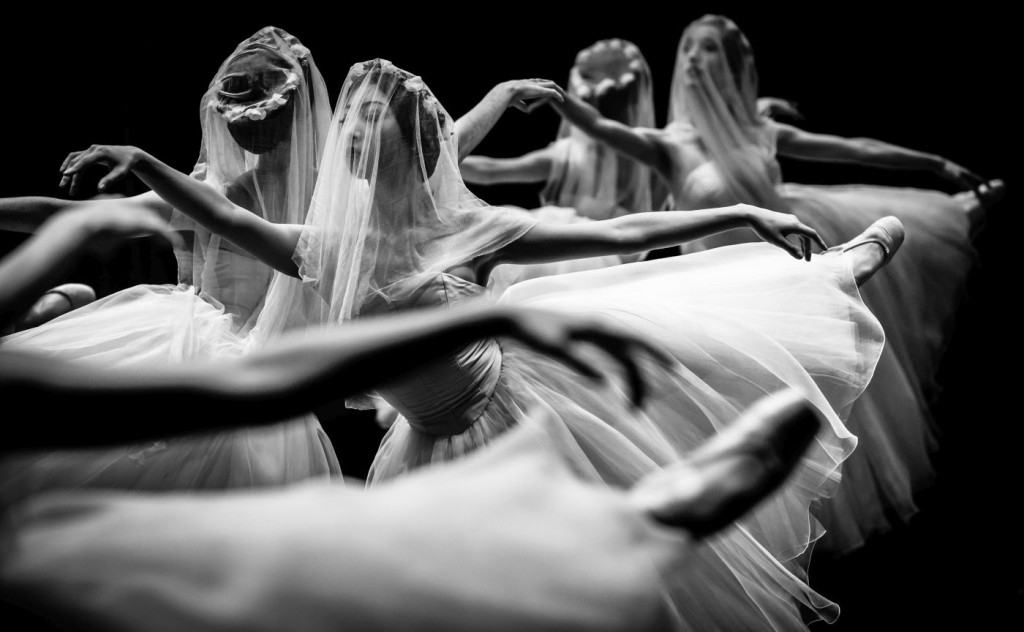 scene has per se but also how the photographer feels about the moment. It is an interplay." Hence two different people might take different photos even if they chose the same section. For Ballone a good photo makes one see the honest truth. It needs no explanation but speaks for itself.
Ballone's portfolio contains, for example, panoramic images of landscapes, shots catching the special mood of the sea and the sky and intriguing perspectives of cities and buildings. His close-ups of animals conjure up sensual sensation. One immediately knows how it would feel to stroke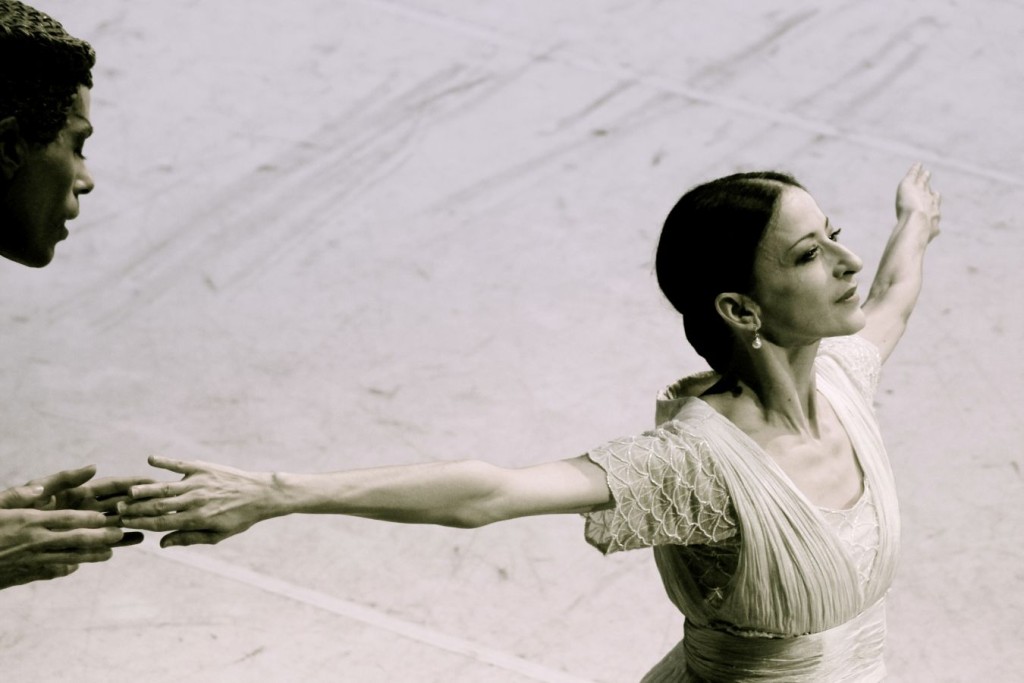 this sleek fur or to touch that rough, wrinkled skin. Ballone is also talented in portraying children. The photos' naturalness prove that they felt comfortably at ease in front of his camera.
Knowing the technique behind photographing is one issue, but amalgamating it with one's instinct another. And presumably the more important one. "There are many interesting things to take a photo of. But sometimes one meets that certain moment, a moment that choses you. And then you can click." As the famous US photographer Minor White stated: "Now matter how slow the film, spirit always stands still long enough for the photographer it has chosen." It is Ballone's favorite quote.
When it comes to dance photography Ballone relates that he is most interested in taking photos backstage, from the wings.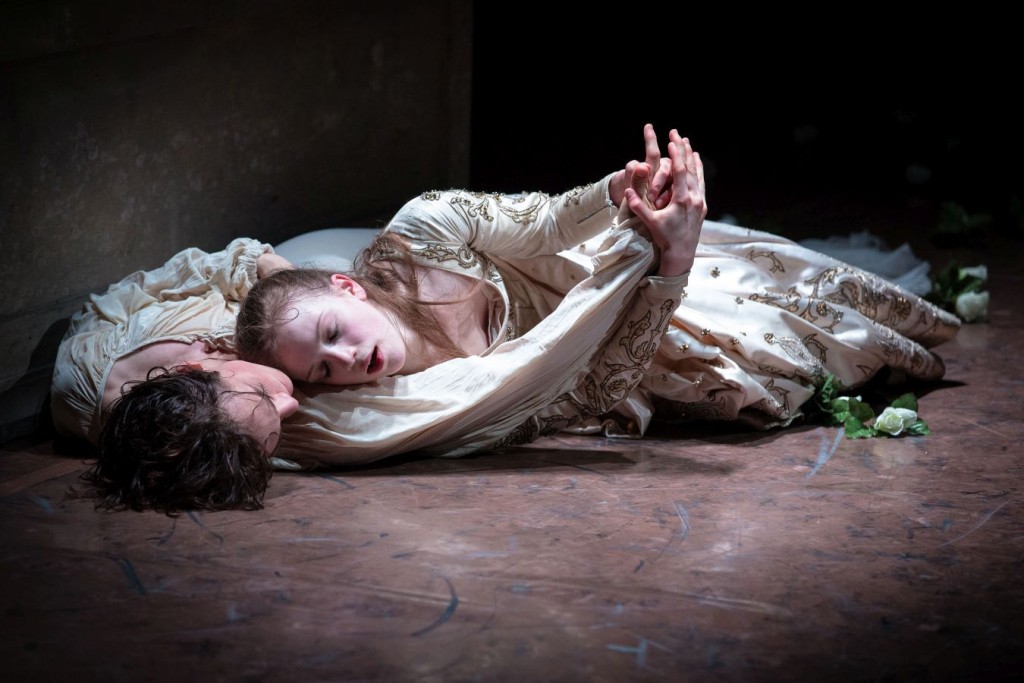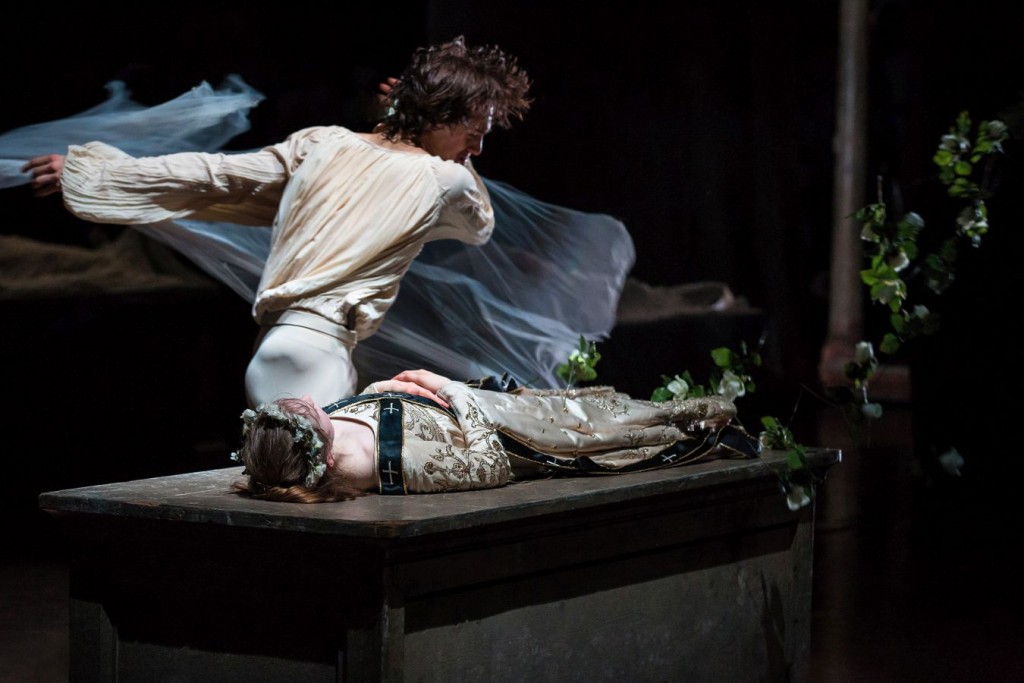 Of course he also shoots the "full package" from the audience's perspective, if he wants to document a piece. "In this case balancing the composition is especially important. But backstage photography allows me to be more creative. I love to take close-ups to reveal emotions more intense, to bring out relationships clearer, to stress the human component." It might happen that he has to put down the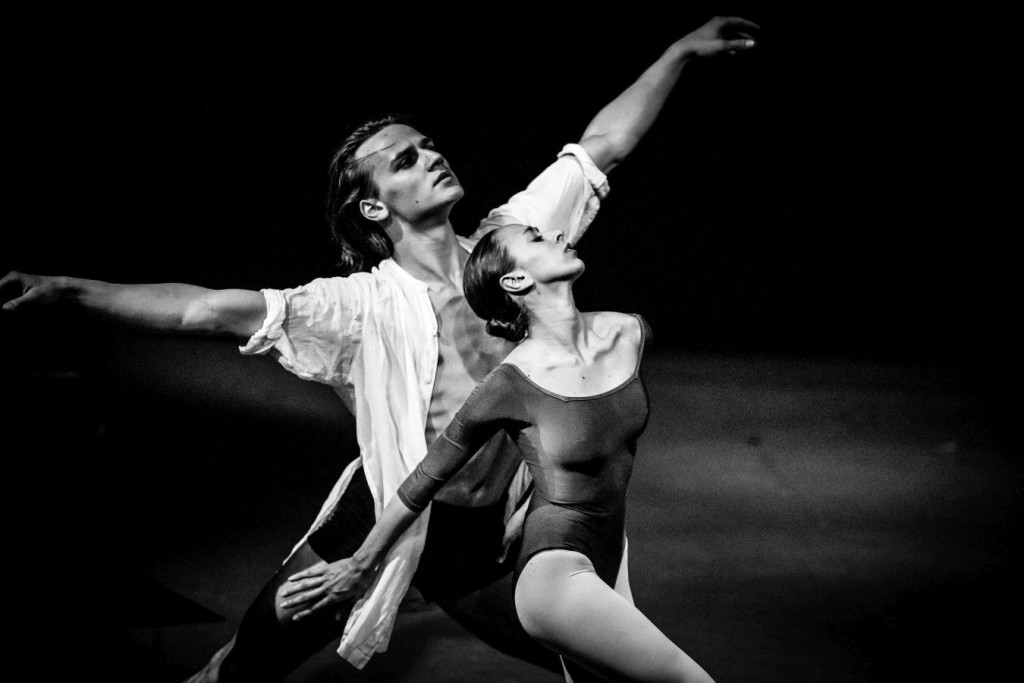 camera, because the feelings he witnesses suddenly transferred onto him. "One comes very close to the dancers when zooming in."
Narrative ballets, which usually are imbued with emotional moments, are Ballone's favorite, enabling him to tell a story in pictures like he did in "The Piano". "There is one thing I would love to do, though it is only a dream" he reveals. "When I danced in [John Neumeier's] 'A Midsummer Night's Dream' there is a scene I stood hidden behind the bushes in the magic forest, watching my colleagues dance. It would be perfect to take a photo from that perspective. But of course, that is impossible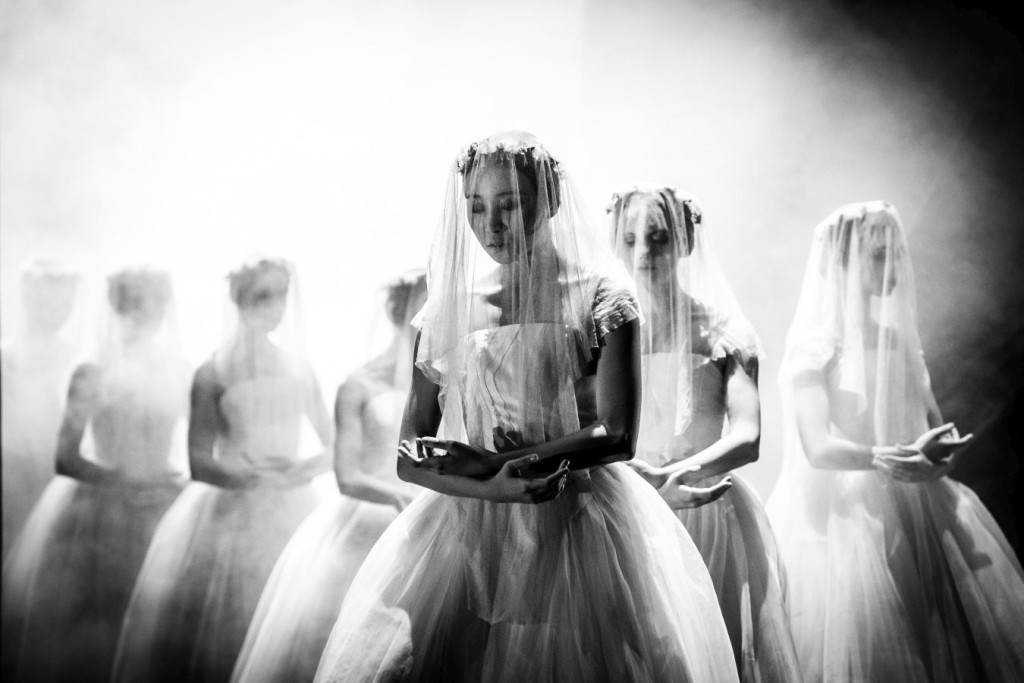 because the audience would notice it. Yet it would be great to have a performance without audience and to be given carte blanche for taking photos."
Keeping the energy of the movement in the picture is also a key component for him. "It should be visible that the movement is ongoing, that the dancers don't pose for a freeze image. The photo has to convey the liveliness of dance."
Ballone regularly photographs the German National Youth Ballet. He also takes photos of Hamburg Ballet and and other companies. Let's hope his work can be seen more often in the very near future.
(The interview has been edited for clarity.)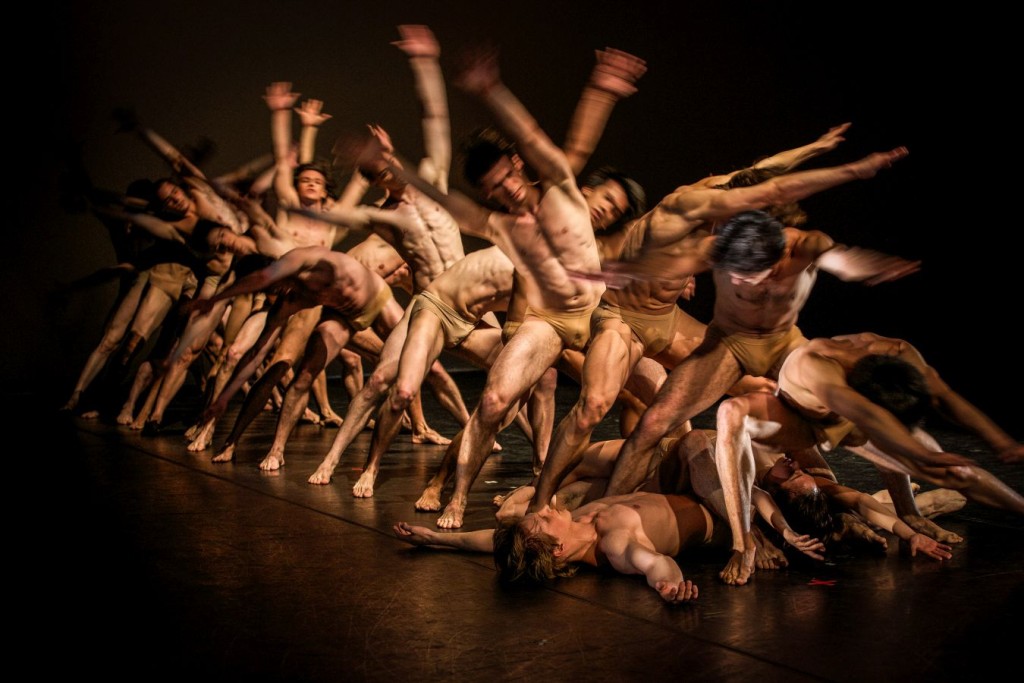 | | | |
| --- | --- | --- |
| | | |
|  Links: | | Silvano Ballone's Homepage |
| | | Silvano Ballone on Instagram |
|  Photos: | 1- |  Silvano Ballone © Dario Franconi 2015 |
| |  2. | Silvia Azzoni and Alexandre Riabko, "Third Symphony of Gustav Mahler" by John Neumeier, Hamburg Ballet © Silvano Ballone 2015 |
| |  3. | Jaqueline Báby (Ada McGrath) and Arsen Mehrabyan (George Baines), "The Piano" by Jiří Bubeníček, Les Ballets Bubeníček © Silvano Ballone 2015 |
| |  4. | Casey Hoskins (Flora McGrath), Jaqueline Báby (Ada McGrath) and Arsen Mehrabyan (George Baines), "The Piano" by Jiří Bubeníček, Les Ballets Bubeníček © Silvano Ballone 2015 |
| |  5. | Winnie Dias, "Préludes CV" by John Neumeier, Hamburg Ballet © Silvano Ballone 2015 |
| |  6. | Hélène Bouchet (Tatiana) and Niurka Moredo (Filipyevna, Tatiana's Nurse), "Tatiana" by John Neumeier, Hamburg Ballet © Silvano Ballone 2015 |
| |  7. | Anna Laudere (Myrtha), "Giselle" by John Neumeier, Hamburg Ballet © Silvano Ballone 2015 |
| |  8. | Hélène Bouchet (Alma), "Purgatorio" by John Neumeier, Hamburg Ballet © Silvano Ballone 2015 |
| |  9. | Lloyd Riggins (Gustav Mahler), "Purgatorio" by John Neumeier, Hamburg Ballet © Silvano Ballone 2015 |
| | 10. | Futaba Ishizaki and ensemble (Wilis), "Giselle" by John Neumeier, Hamburg Ballet © Silvano Ballone 2015 |
| | 11. | Thiago Bordin (The Faun) and Joëlle Boulogne (Romola Nijinsky), "Nijinsky" by John Neumeier, Hamburg Ballet © Silvano Ballone 2015 |
| | 12. | Jacopo Bellussi (Romeo) and Emilie Mazoń (Juliet), "Romeo and Juliet" by John Neumeier, Hamburg Ballet © Silvano Ballone 2015 |
| | 13. | Jacopo Bellussi (Romeo) and Emilie Mazoń (Juliet), "Romeo and Juliet" by John Neumeier, Hamburg Ballet © Silvano Ballone 2015 |
| | 14. | Egor Gordiyenko and Giorgia Giani, "Beethoven" by John Neumeier, National Youth Ballet © Silvano Ballone 2015 |
| | 15. | Yun-Su Park and ensemble (Wilis), "Giselle" by John Neumeier, Hamburg Ballet © Silvano Ballone 2015 |
| | 16. | Ensemble, "Le Sacre" by John Neumeier, Hamburg Ballet © Silvano Ballone 2015 |
| Editing: | | Agnes Farkas |