"Kylián / Van Manen / Cranko"
Stuttgart Ballet
Stuttgart State Opera
Stuttgart, Germany
October 27, 2015
by Ilona Landgraf
Copyright © 2015 by Ilona Landgraf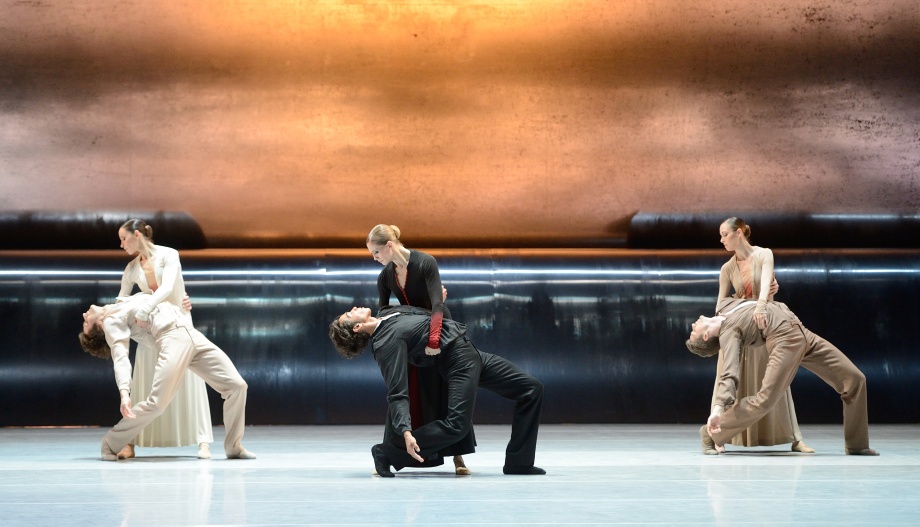 Shortly before setting off on a tour to Korea and Japan Stuttgart Ballet premiered a mixed bill of four pieces by three choreographers. This season is Reid Anderson's twentieth for which he chose his favorites. Combining choreography by Jiří Kylián, Hans van Manen – both long-term collaborators of the company – and John Cranko is a safe play, yet also a welcome treat. Especially as the company was in sunniest form.
Anderson compared his selection with a well-considered menu. Kylián's "Forgotten Land" was the appetizer, two pieces by van Manen, "Variations for Two Couples" and "Solo", followed as main course and the candy for dessert was Cranko's "Poème de l'Extase".
"Forgotten Land" is one of Kylián's strong ballets which he created for the Stuttgart company in 1981. It is set to Benjamin Britten's "Sinfonia da Requiem, op. 20", a 1941 composition, which seems to tell of living through existential problems in life. Britten described its first movement as a "slow funeral march", the fast, almost rushed second movement as "dance of the dead" and the last, quiescent one as "final redemption". Kylián's dense, expressive choreography intensifies the atmosphere evoked by the music.
The program book explains that East Anglia, the region where Britten was born, is the land Kylián terms forgotten. Steadily endangered being eroded by the sea it would be part of a circular, natural process. Also mentioned is that Kylián was inspired by the painter Edvard Munch when creating what is, however, not visible in the design. The costumes' color palate ranges from black and gray to shades of red and white. Women wear plain, floor-length dresses of similar fashion, a gray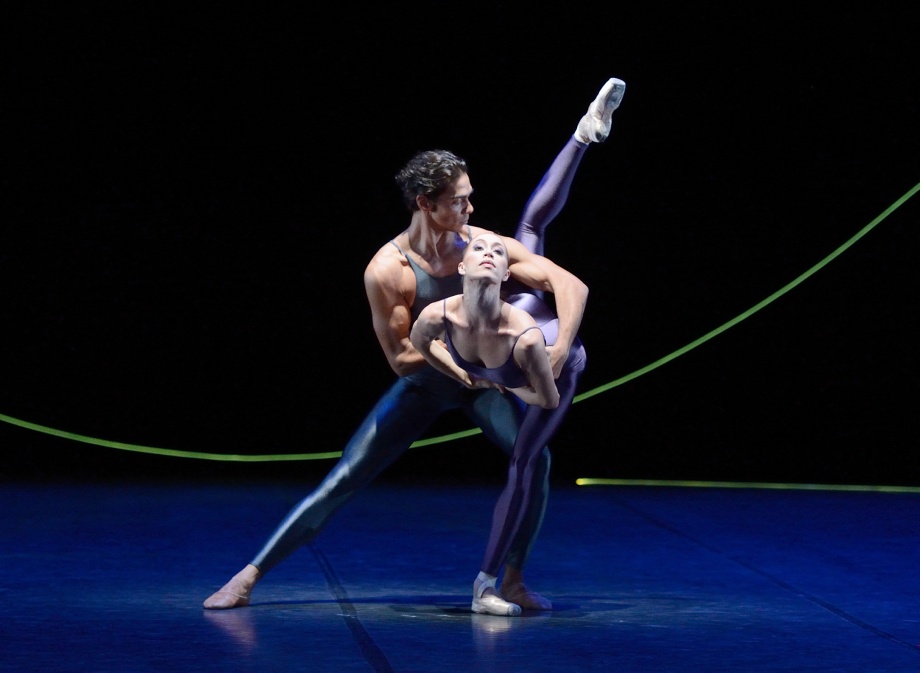 dress being faintly reminiscent of military style while the white one is more casual. The men wear pants and shirts of the same color. The backdrop resembles the sky over East Anglia's shore whose stormy weather the dancers defy bravely. Later golden autumn light shines promising through towering clouds at the horizon (set and costumes by John Macfarlane).
The first couple, Alicia Amatriain and Jason Reilly, struggle against the outer – or life inherent- adversity. Then they accept and hand themselves to life's immediacy. In the second movement, Hyo-Jung Kang's and Daniel Camargo's speedy pas de deux made one think of living in a rush as if to make up for something. At one point four couples were on stage, who separated either by fighting for their freedom and parting in different directions, by running after the other or by taking a melodramatic leave. Only Miriam Kacerova and Friedemann Vogel stayed together, bringing back peace and calmness towards the end.
Van Manen would never explicitly indulge in grand emotions, nor would he hand us psychological topics on a silver platter. The style of "Variations for Two Couples" is cool, like the dancers' shiny, skin-tight unitards (set and costumes by Keso Dekker) are. Van Manen asks for one-hundred percent precision, crystal clear shapes and perfect technique. Alicia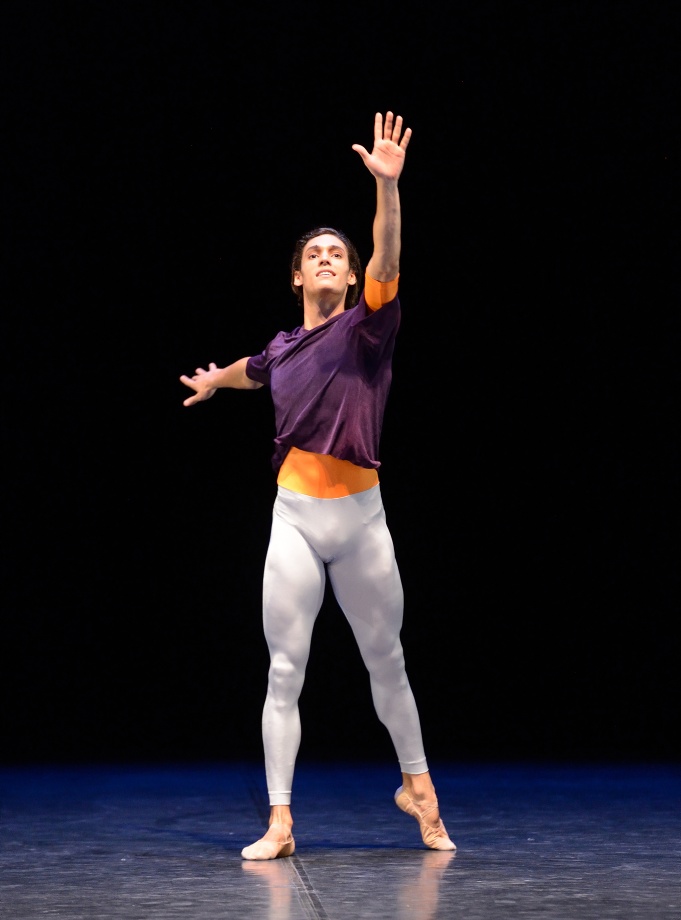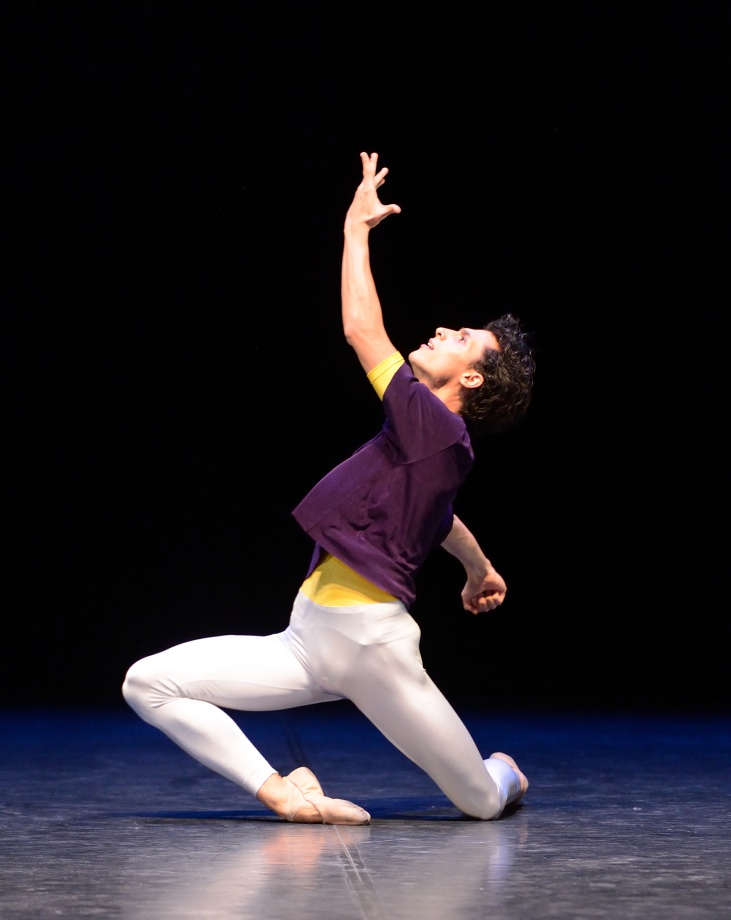 Amatriain/Constantine Allen and Anna Osadcenko/Jason Reilly as the two couples deliver exactly this. They alternate in pas de deux in a minimalistic, blue lit space. Their bodies intersect the space trenchantly but smoothly at the same time. Like a dissector van Manen reveals the essence beyond the polished surface. Sudden, unexpected twists in the choreography deconstruct any idea of stereotypes. Once Osadcenko runs away leaving Reilly oddly shaking his head. All stylishness is gone, he plainly walks off too. Later Osadcenko provocatively sizes up Reilly's body with the tips of her toes. There is no story, but plenty of atmospheric moments. The score combines Benjamin Britten, Astor Piazzolla, Stevan Kovacs Tickmayer and Einojuhani Rautavaara.
"Variations for Two Couples" lasts only twelve minutes; even shorter is van Manen's second piece "Solo": seven minutes, set to two movements of Johann Sebastian Bach's "Partita for Violin No. 1", but those minutes are tough. So tough that van Manen decided the choreography has to be shouldered by three men instead of one as was his initial intention. Those are Pablo von Sternenfels, Daniel Camargo and Louis Stiens. Alternating in solos in a lit space, reminiscent of a circus ring, they get the audience to hold its breath. Juicy and supple they made every nuance of the dense and brisk choreography speak. Bravo!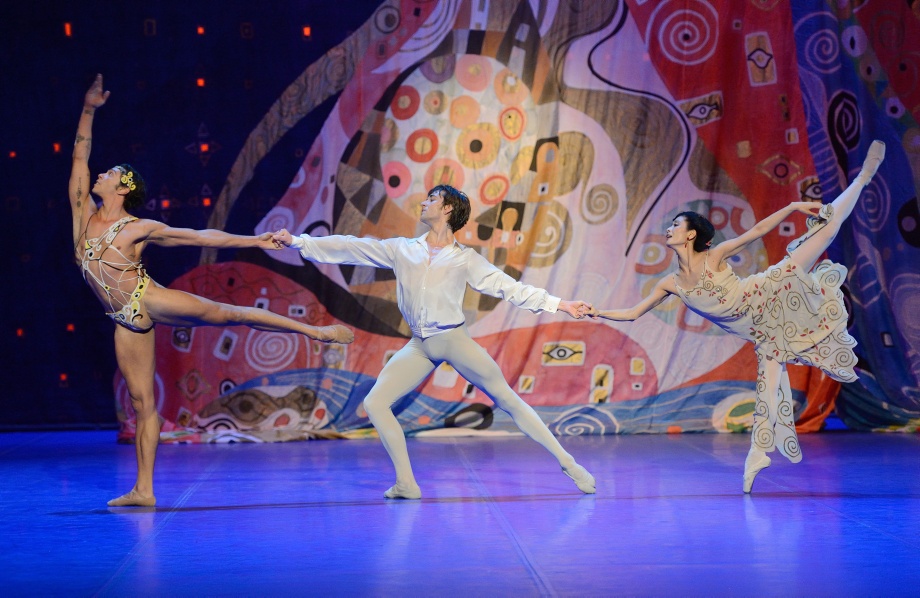 Anticipation crackled in the air before the last piece, Cranko's "Poème de l'Extase". It is a 1970 creation to music by Alexander Skrjabin, dealing with a mature diva who is adored by a young man at a soirée. Yet thinking back to former, happy romances she finally rejects him. Set and costumes are by Jürgen Rose, who, inspired by Gustav Klimt, indulged in an art nouveau orgy. The drop-dead gorgeous decor prompted spontaneous applause as the curtain rises. Back then in 1970 Margot Fonteyn, already in her fifties, created the role of the beautiful diva. Richard Cragun, Heinz Clauss, Bernd Berg and Jan Stripling depicted the visions of her former lovers; Egon Madsen was her new admirer. The premiere is unforgotten by the Stuttgarters because of an incident which caused Rose to collapse in the auditorium and Cranko to run from his box onto the stage, ordering a repeat of the whole ballet. What had happened was a little technical mishap which hampered two long silk drops from coming down at the end of the diva's reverie.
This time everything goes like clockwork. Sue Jin Kang, since last year director of the Korean National Ballet, came over to dance the diva; Friedemann Vogel is her enamored young lover; the four visions, he in vain tries to dispel are Roman Novitzky. Constantine Allen, Martí Fernandez Paixa and Jason Reilly.
Tender and affectionate Kang flies from one lover's arm into the others. Coquetting with everyone, she again and again also turns towards Vogel but is always drawn back into her memories. Reilly, courting her with his dominant physicality, finally outcompetes Vogel who, powerless and dreary, kneels on the floor. Fulfilled by her memories the diva decides to stay alone at the end.
Again, this evening proved the company's ability to adopt different styles, to make a Kylián distinctively look like a Kylián and a van Manen like a van Manen. Stuttgart Ballet's dancers are brilliant technicians and, above all, they have personality. Each one is able to make him-/herself seen on stage. Especially Reilly who danced in three pieces, stood out. He, Alicia Amatriain and Friedemann Vogel were appointed Kammertänzer last month, an honor bestowed on only a few.
What also distinguishes the Stuttgart company from others is their palpable team spirit, the heartfelt atmosphere they create. Watching the kindness and respect with which the three young men of "Solo" took the slender van Manen in theirs midst at the curtain call or how the dancers of "Poème de l'Extase" prevented Rose from hiding in the second line and instead urged him to the front can't be rehearsed. That's character. Of which the company has plenty.
They also have James Tuggle at the conductor's podium of the State Orchestra Stuttgart, ensuring that top quality can be heard out of the pit.
For all who want to browse memories of past seasons: the new Stuttgart Ballet Annual, covering the seasons from 2013 – 2015, has been released recently. Amongst others it contains portraits of some principal dancers, calls awards and tours to mind and offers a vast number of photos. Luckily all texts are printed also in English.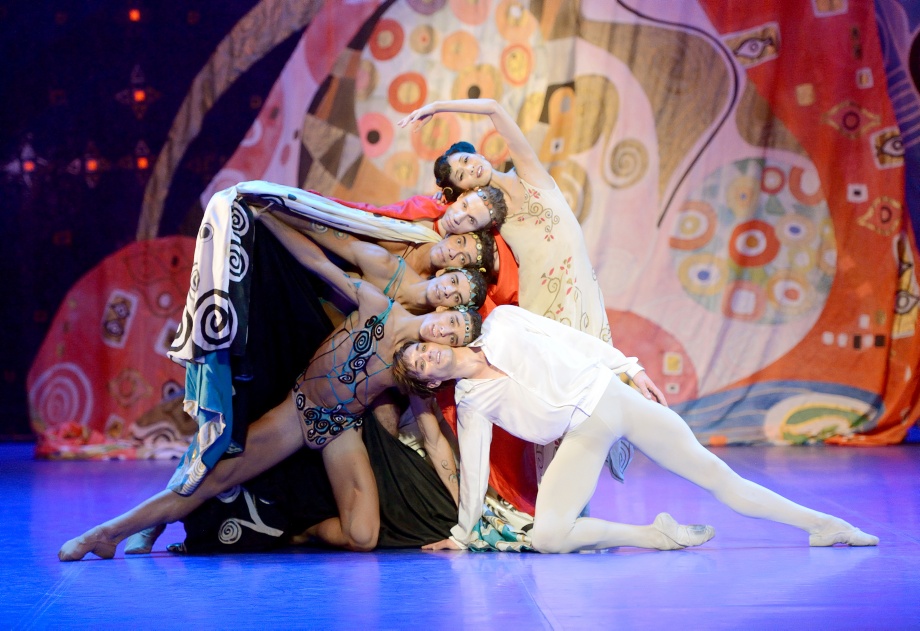 | | | |
| --- | --- | --- |
| | | |
| Links: | | Stuttgart Ballet's Homepage |
| Photos: | 1. | Miriam Kacerova/Friedemann Vogel, Alicia Amatriain/Jason Reilly, Elena Bushuyeva/Matteo Crockard-Villa, "Forgotten Land" by Jiří Kylián, Stuttgart Ballet 2015 |
| | 2. | Jason Reilly and Anna Osadcenko, "Variations for Two Couples" by Hans van Manen, Stuttgart Ballet 2015 |
| | 3. | Daniel Camargo, "Solo" by Hans van Manen, Stuttgart Ballet 2015 |
| | 4. | Pablo von Sternenfels, "Solo" by Hans van Manen, Stuttgart Ballet 2015 |
| | 5. | Jason Reilly (Her Vision), Friedemann Vogel (The Young Man) and Sue Jin Kang (The Beauty), "Poème de l'Extase" by John Cranko, Stuttgart Ballet 2015 |
| | 6. | Sue Jin Kang (The Beauty), Roman Novitzky, Jason Reilly, Constantine Allen, Martí Fernandez Paixa (Her Visions) and Friedemann Vogel (The Young Man), "Poème de l'Extase" by John Cranko, Stuttgart Ballet 2015 |
| | | all photos © Stuttgart Ballet 2015 |
| Editing: | | Agnes Farkas |