Dutch National Ballet
Amsterdam, Netherlands
December, 2016
by Ilona Landgraf
Copyright © 2016 by Ilona Landgraf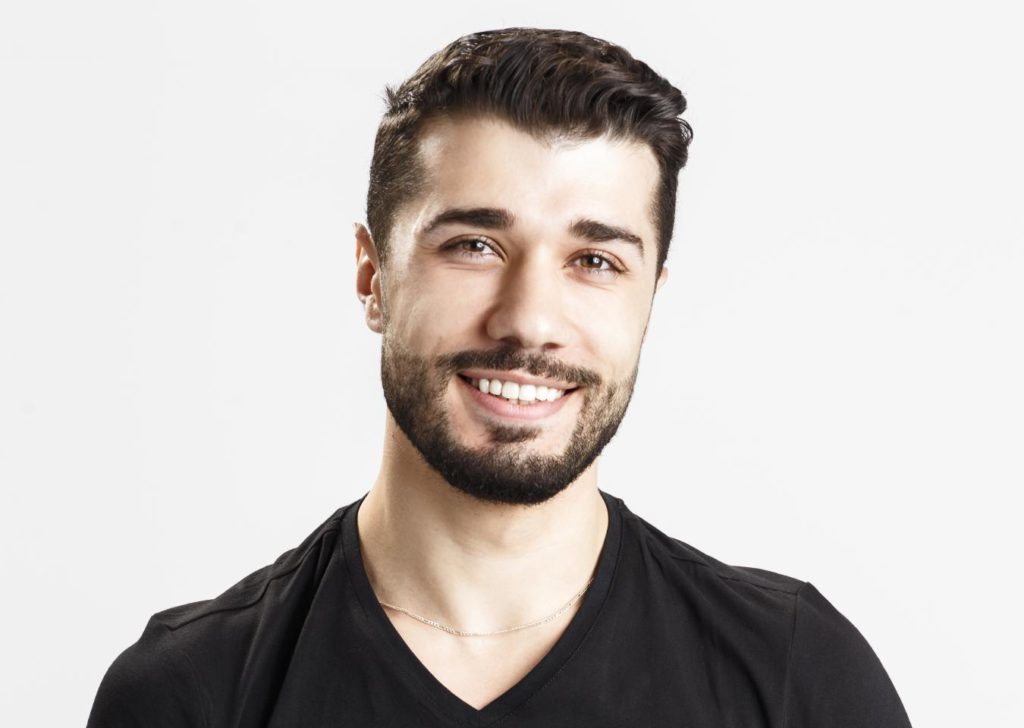 "Every day when I wake up I look around myself, wondering where I am" Ahmad Joudeh tells me. The Syrian dancer grew up and lived in Damascus until in October of this year he had the chance to come to Amsterdam. "The first month I couldn't accept the situation. Electricity for 24 hours, and water, hot water, every time; there is heat and the house … it's a very nice house."
How did things come about? Prompted by a press release from Dutch National Ballet about Joudeh, I skyped with him a few days ago to learn more about his background.
Matters began in the summer 2016, when Roozbeh Kaboly, journalist of the Dutch news program Nieuwsuur, traveled to Damascus for a documentary about Joudeh. The film "Dance or Die" shows Joudeh walking through what formerly was the street he lived in and now is merely a heap of ruins. Five family members were killed on this spot and even during the filming one could hear shots nearby.
Joudeh's mother is from the desert city Palmyra. The district of her family's house also now lies in ruins. "ISIS was here" she comments when walking through the destroyed home picking out remnants of family life: a cardboard box with family photos, her mother's blanket, another blanket Ahmad used to play on when he was little.
Palmyra's Roman theater, the stage of Joudeh's first performance in 2007, was used by teenage ISIS terrorists as a place of public execution. Right there Joudeh dances a solo in the film. "I wanted to face the threats. I wanted to dance where they had killed people to demonstrate that we still have art, we still have culture. I don't fear ISIS, I'm fighting them."
 
The most poignant scene of the film shows the orphaned children in the SOS-village in Damascus where Joudeh teaches dance. One boy suddenly burst into tears as he told about his home village, which had been flattened. Watching how hard the children are trying to be strong is shocking.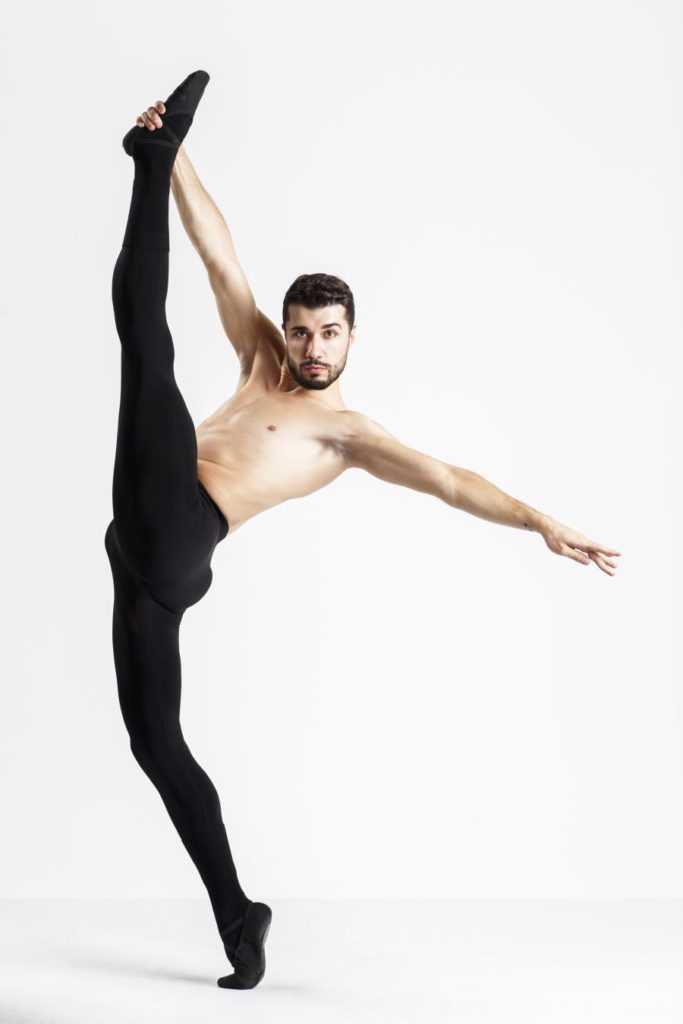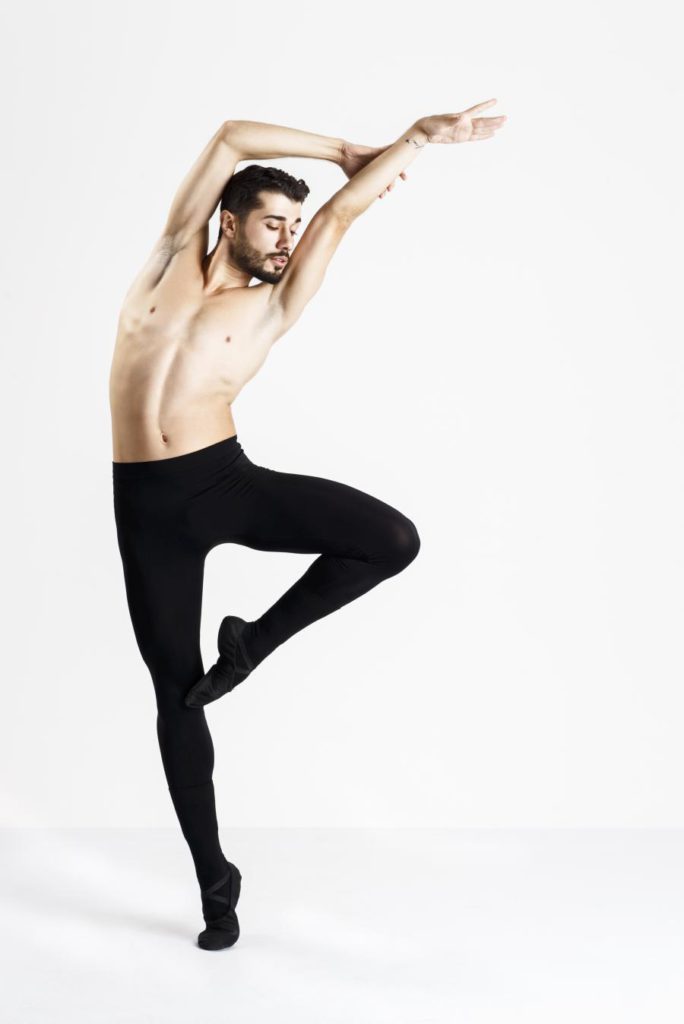 Joudeh started learning dance on his own from watching videos. His father disapproved of a dancing son so Joudeh took his first classes secretly. But his father found out, once even beating him up so badly that the boy was unable to train. Yet Joudeh didn't surrender. He continued his training at the Enana Dance Theatre, Syria's main company before the war, which now has relocated to Dubai. In 2009, Joudeh enrolled at the Dance Department of the Higher Institute for Dramatic Arts in Damascus. As his family lacked the means to finance his dance education and his father still refused any support, Joudeh had to earn his own money. First he performed and toured with the Enana company. Later, as his studies consumed more time, he gave dance classes instead to groups of various ages, among them children with Down's syndrome and orphaned children. The latter he taught for free.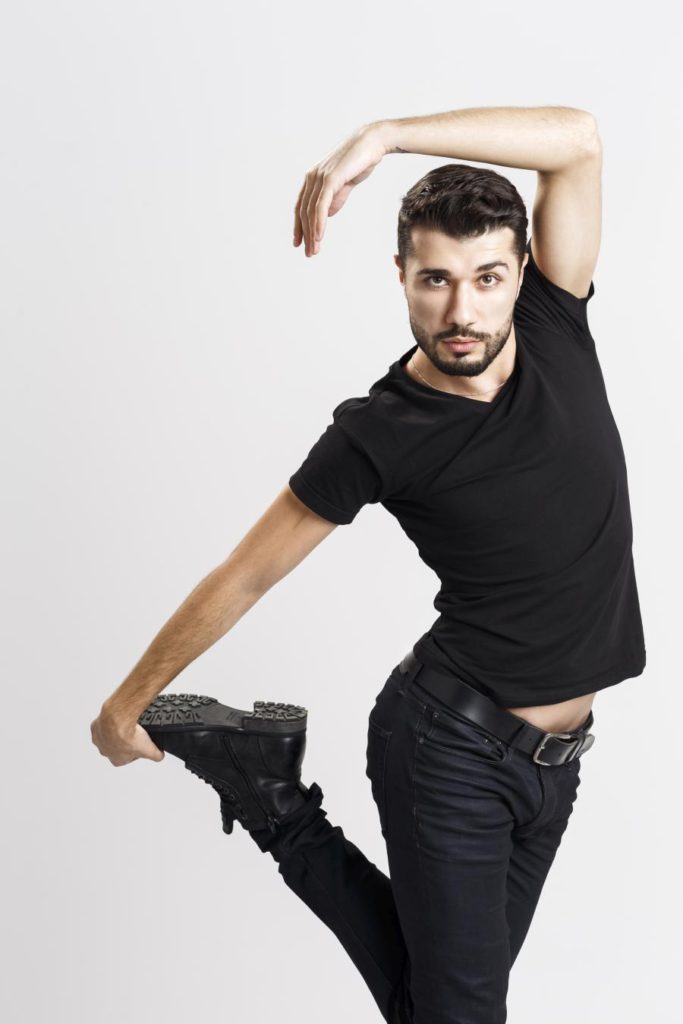 In 2014, when competing in the Arab version of "So You Think You Can Dance", a member of the jury spoke in high terms of how the search for freedom suffuses Joudeh's dance. This spirit for freedom ISIS wasn't able to annihilate. Knowing that he is a dancer, they have repeatedly threatened to shoot Joudeh. How did he react? He got tattooed "Dance or Die" in Sanskrit on his neck.
In March 2017 Joudeh was old enough to be conscripted to military service. Three years in army boots would thwart any career in dance.
Upon watching the documentary, Ted Brandon, Dutch National Ballet's artistic director, decided to take action: "Ahmad persevered with his passion for dancing under the most difficult circumstances. I found it very moving. He looked like every other dancer with the same passion, only he was living through the war in Damascus." He brought Joudeh to Amsterdam in October enabling him to begin four-years of training with the National Ballet Academy, the affiliated school of the Dutch National Ballet. Joudeh also enrolled at the Amsterdam University of the Arts and takes company class.
Still unbelievable to him, he recently had his debut with the company, dancing the vicar in "Coppelia". "It was wonderful to be on stage. Before I came here I was watching Dutch National Ballet on YouTube and now I'm among them. It's like a miracle. Something very big happened and got me inside the YouTube-clip" he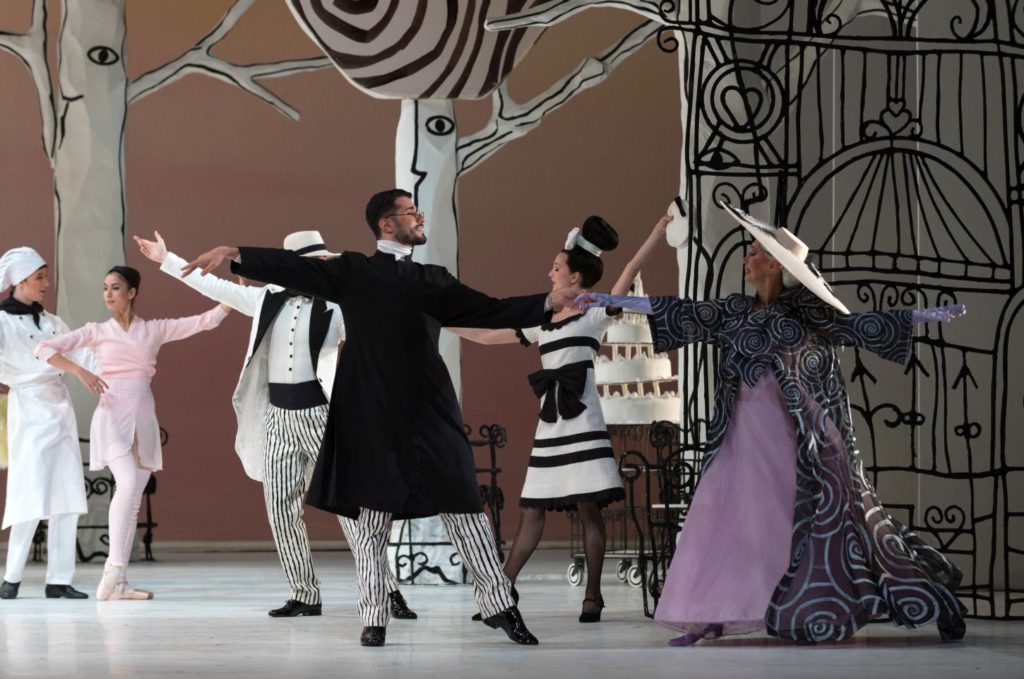 laughs. His first days with the company are part of a second video, "Dance for Peace", which also includes excerpts of the first film. A third video is expected for the end of December.
In the beginning, Dutch National Ballet didn't have the means to bring Joudeh to the Netherlands, Brandsen explains. "We're not subsidized for that. However, we do have the contacts and we know how to bring dancers over from abroad. I thought that if I had been moved by the program then so would many other viewers. There would be people who wanted to help. So we set up the fund." The fund, termed "Dance for Peace", supports Joudeh's studies and maintenance. Additional money, which Brandsen hopes to raise, will be used to support other talented dancers from conflict zones.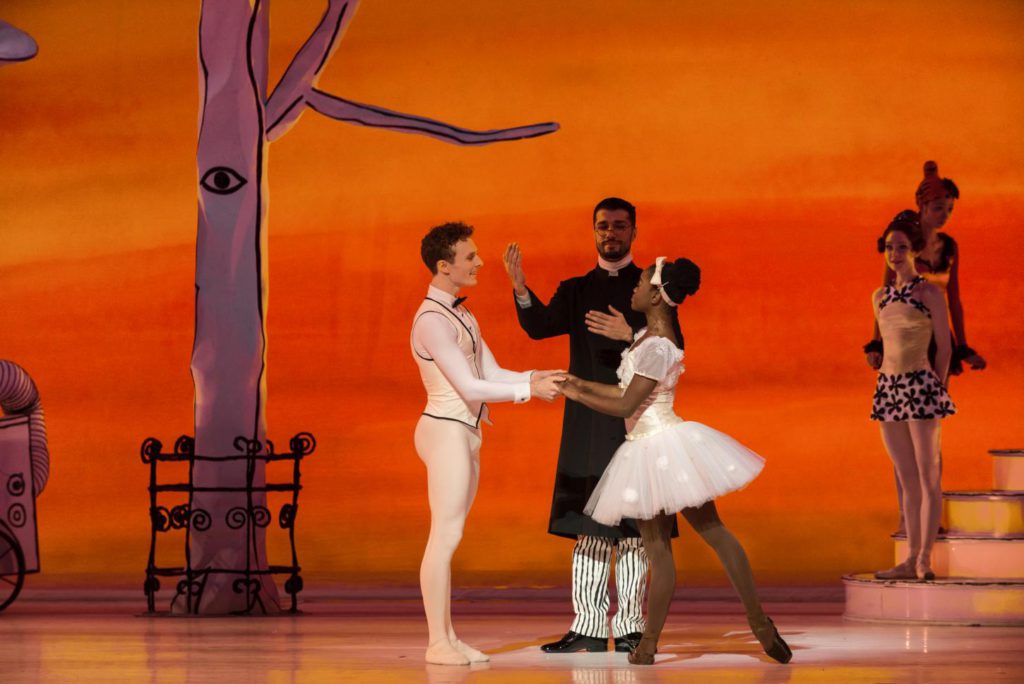 Asked how he feels to be in Amsterdam Joudeh reveals: "I've started a totally new life. A life with freedom and happiness. The other dancers are very kind to me, asking me to come to a party or to go out with them. But at the moment that's difficult. In fact I'm going home by eight o'clock in the evening, like in Syria. I still feel guilty to be happy. And I work hard to show everyone that I deserve the chance which has been given to me."
Joudeh will stay for four years in Amsterdam "studying dance and gaining as much experience as possible to keep the art alive in my country. I feel that is my mission. I believe that I'm much more useful for Syria as a good dance teacher and choreographer rather than as a soldier. I fight by art, by dance." He is sure that all of his students there will become dancers. "They will keep art and dance alive at home."
Before leaving Damascus, Joudeh found a substitute teacher for the children. "I miss them but I'm in touch with them almost every day. At first I was afraid that they were sad about my leaving. But I found out that witnessing me dance in Amsterdam on the internet gives them hope instead. They started to work harder, they want to become someone."

Syrians, Joudeh explains, aren't aware of the beautiful dancers in Amsterdam or of the significance of culture in Europe. They don't recognize the beauty of the soul within the artist. He is convinced that if they did violence would falter.
Joudeh's mother and his two siblings are still living in Damascus. His sister is an athlete, his brother is completing his final semester of art studies at college. He is a painter and musician. One can watch him in one scene on the "Dance or Die" video playing the oud, an instrument that faintly resembles a guitar. But daily menace impairs the whole family. Joudeh's main concern is about them: "I hope my family will stay alive."
(The interview has been edited for clarity.)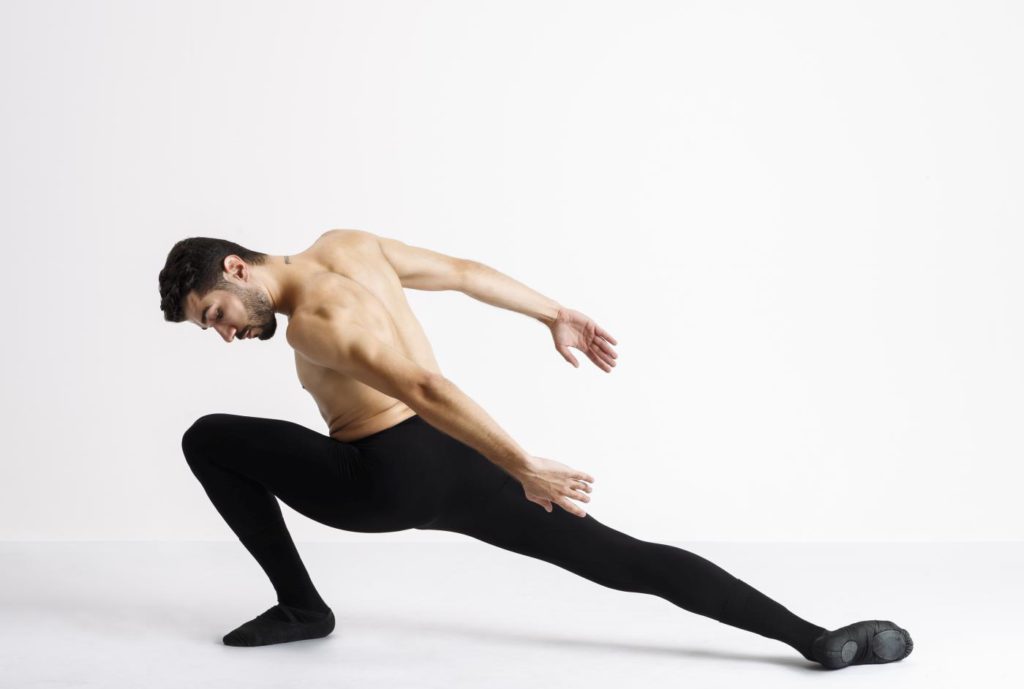 | | | |
| --- | --- | --- |
| Links: | |  "Dance for Piece" Fund / Ahmad Joudeh  |
| | |  "Dance or Die" / video |
| | |  "Dance for Peace" / video |
| | |  Website of Dutch National Ballet |
| Photos: |  1. | Ahmad Joudeh, National Ballet Academy / Dutch National Ballet © Michel Schnater |
| |  2. | Ahmad Joudeh, National Ballet Academy / Dutch National Ballet © Michel Schnater |
| |  3. | Ahmad Joudeh, National Ballet Academy / Dutch National Ballet © Michel Schnater |
| |  4. | Ahmad Joudeh, National Ballet Academy / Dutch National Ballet © Michel Schnater |
| |  5. | Ahmad Joudeh (The Vicar), Aina Bilkins (Aunt Lydia) and ensemble, "Coppelia" by Ted Brandsen, Dutch National Ballet © Marc Haegeman 2016 |
| |  6. | Remi Wörtmeyer (Frans), Michaela DePrince (Zwaantje), Erica Horwood and Jingjing Mao, "Coppelia" by Ted Brandsen, Dutch National Ballet © Marc Haegeman 2016 |
| |  7. | Ahmad Joudeh, National Ballet Academy / Dutch National Ballet © Michel Schnater |
|  Editing: | | Laurence Smelser |