"Reid Anderson – Having it"
240 pages, b/w illustrations
Henschel Publishing House, April 2017
ISBN 978-3894877903
April 2017
by Ilona Landgraf
Copyright © 2017 by Ilona Landgraf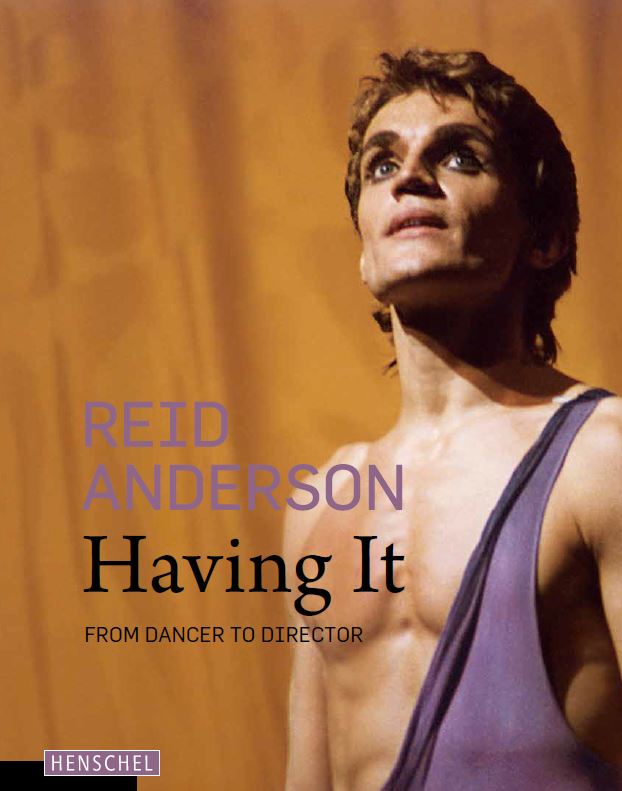 Reid Anderson celebrated his 68 years anniversary on April 1st a few weeks ago. His birthday present was a book: Reid Anderson – Having It, From Dancer to Director, initiated and edited by Vivien Arnold, Stuttgart Ballet's Director of Press, Dramaturgy and Communications. Its authors, Angela Reinhardt and Gary Smith, are both very familiar with Anderson's career. Smith covered Anderson's childhood and teenage years in Canada, his training at the Royal Ballet School in London and his time as director, first of the Ballet British Columbia, then of the National Ballet of Canada. Stuttgart-based Reinhardt contributed the Stuttgart chapters of Anderson's life, one as a dancer of John Cranko's company, and the second, ten years later, as director of the company, a post he still holds.
The book, available in German and English, was introduced to the public by Anderson and Tim Schleider, Head of the Culture Department of the Stuttgarter Zeitung and the Stuttgarter Nachrichten, in a matinée talk in Stuttgart's opera house on April 1st.
Anderson is highly respected in Stuttgart and the character traits Arnold attributed to him in her introductory speech were no trivial birthday compliments. Indeed, Anderson is assiduous, very hard working, well organized and an exemplary multitasker. "Doing three things at the same time is no problem," he confirmed. Moreover, he is generous, has humor but talk straight as well. Mediocrity does not become him and if the company's progress should decline, he swiftly takes corrective measures. Anderson's instinct for spotting talent has been proven over decades, and he has also been patient to see it bud and grow. His role has been one of a facilitator, and he is known for giving opportunities early.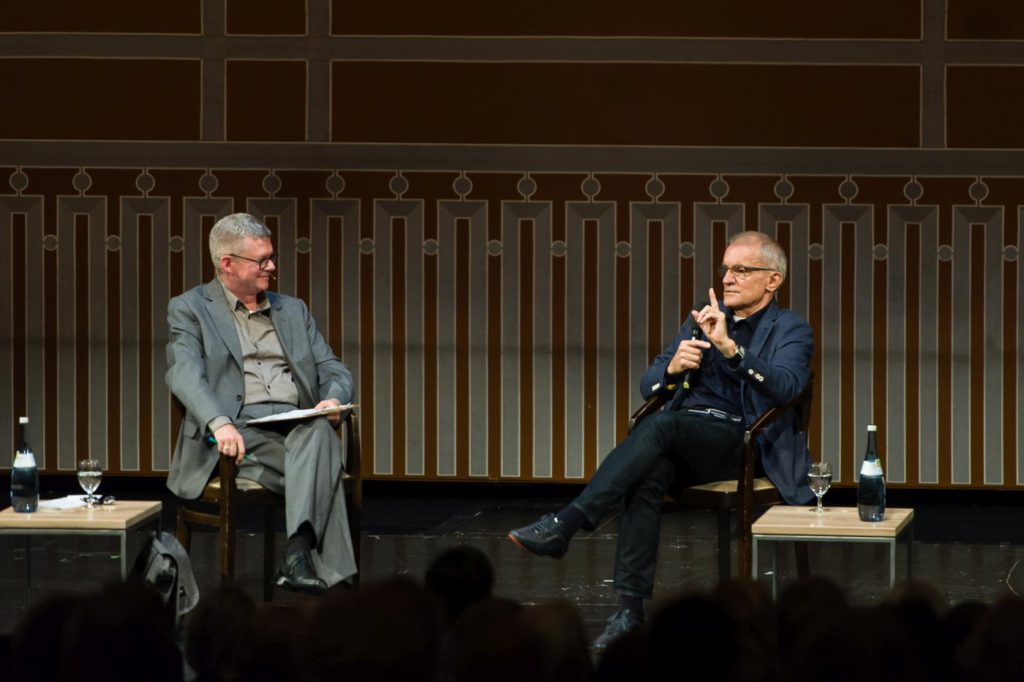 Anderson expects commitment, but, as Valerie Wilder, his associate director back then in Toronto, is cited in the book, "when something happened that was his fault; he took the blame." For Anderson, failures are lessons, which, once learned, can be forgotten. Compared to many other directors who are reluctant to allow their dancers a short leave, his dancers guest a lot. In an anecdote in the book Robert Tewsley recalls how Anderson even pressed an agent's telephone number into his hand, saying: "You must dance all over the world, you really have the potential to make an international career. […] Your career is short-lived, you have to earn well." But he did expect you to come home. The ones who don't, the renegades, as Reinhardt once termed them, risk losing the permission to dance Cranko's pieces in the future.
Genuinely modest, Anderson was surprised by the book project at first. "I'm not Marcia [Haydée] or Richard [Cragun]. Maybe I was a dance personality, but I didn't dance in the front line." Yet mulling the idea over he got more and more interested in walking down memory lane. Many carefully researched details found their way onto the pages. They help to understand Anderson's personal development, which is inseparable from that of Stuttgart Ballet. "After reading the book one knows why things are like they are," he said. But for describing "how it really was", Anderson thinks he might have to take up the pen himself some day.
On Broadway, Anderson would be dubbed a triple threat, because he can dance, play-act and sing. That is why he almost would have launched into a career as an actor at the age of sixteen if "this insect Classical Ballet" had not already bitten him. Instead of performing on Broadway, Anderson opted to enroll at the Royal Ballet School in London, prompting a huge argument with his father. "He said that I wouldn't make any money and would end up living in a basement flat with no hot water in the middle of nowhere and that no one would respect me." But in the end, both parents supported their son as they've always had.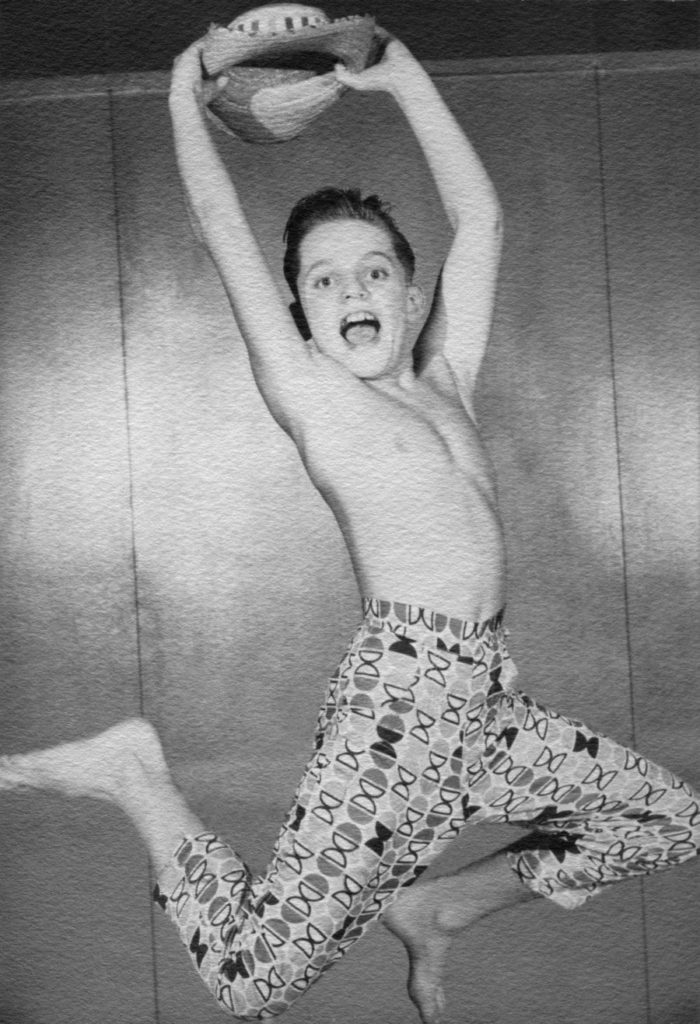 That Anderson is a child of the stage – regardless of which one – was discovered by accident when he was four years old. His parents, big fans of Fred Astaire, Ginger Rogers and Gene Kelly, had decided that Reid's younger sister should take dance classes, but "[…] poor Susan was so shy back then she just stood around. She wouldn't hop. She wouldn't clap. She wouldn't do anything. She just grabbed onto my shorts and held on." […] Before too long Reid's dad asked him to get up and hold his sister's hand. Little Reid didn't find the exercises all too difficult, joined in, and that was the beginning.
Two years later, he took up ballet training and later participated in several summer intensives at the Banff School of Fine Arts. His sister carried on with dance too, and the siblings became firmly established performers at local shows. Their mother designed and sewed the costumes, while their father coached and rehearsed them. "Other kids had loud-mouth stage mothers egging them on. We had a father who helped us in a quiet, but demanding way." Warren Anderson trusted his son, instilled self-trust in him, and taught him discipline: "If you begin something, do it wholeheartedly and, whatever happens, complete it."
Anderson has been praised as a fantastic stage partner. "You just felt like gold in his hands," ballerina Yseult Lendvai raved. Yet his body wasn't made for dance, and he needed to work against it all the time. Today, he has two hip replacements.
Anderson describes himself as having been a well-behaved boy, shy and mute like a fish in interviews while his sister blithely chattered. Today, this is totally different. He knows how to flip his inner switch to Showtime!, onstage as well as in everyday life. Being an entertainer comes naturally to him. Regardless how he feels in the morning, the moment he opens the door to the opera house, it is showtime. Anderson himself doesn't matter anymore; the people matter, and it is time for business.
Asked by Schleider why he always puts the others in the spotlight and hardly ever himself, Anderson explained: "In my position one cannot think of oneself. I think of the others, because they are the ones I have to work with. You mentioned Robert Tewsley … all right: one sees Robert Tewsley. He looks like a young god; he is seventeen years old and has something, which is unique. Of course I think about how to support him. Because if he proceeds, if he becomes the best version of himself, he will advance the progress of the company. Pushing dancers and young choreographers to the top is an investment into our future." Under Anderson, Stuttgart Ballet has invested enormously in this future; many dancers and choreographers have made their mark because of him. He has this ominous it-factor that, as Cranko said, you either have or you don't, andthat you can't get. It is more than the sum of skills. It is the gift one is given from heaven, and luckily, Anderson made it thrive in himself and in others.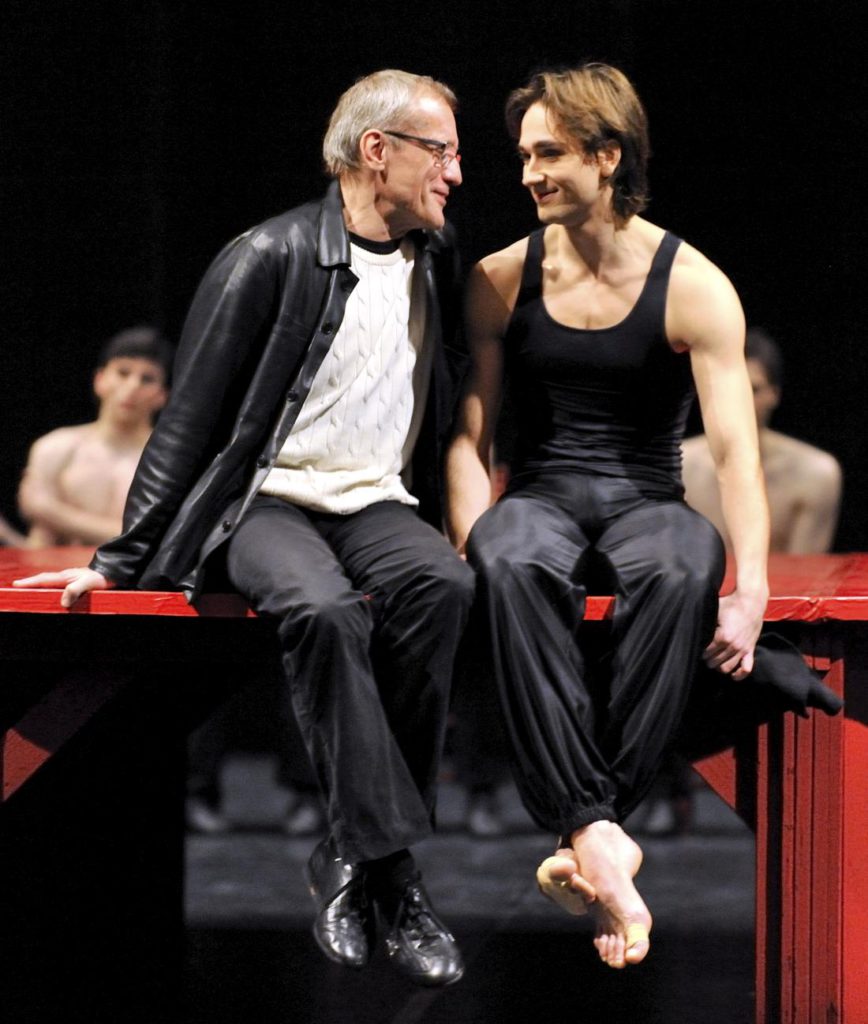 On first sight, Anderson's career path seems like a staircase he smoothly climbed up, step by step. Already a successful performer at young age, he complemented his training in London, got a contract in Stuttgart, rose through the ranks, became director in Canada and, experienced and apparently bursting of energy, he finally returned to Stuttgart where he led the troupe back to world-class level. Upon closer look, things weren't free of trouble though.
In London, Anderson had worked hard for months to get an engagement with the Royal Ballet. But Frederick Ashton, director of the company back then, turned him down: "We can't take that Canadian boy. He sticks out a mile. He's too tall. You can see him all the time." Anderson was devastated and thought this would be the end of everything.
Purely by chance, he learned that Cranko was searching for male dancers in Stuttgart. His parents wired him the money for the flight to Stuttgart. On January 3rd, 1969, he arrived there in the depths of winter, auditioned, returned to London, and prepared himself mentally to be refused. Two weeks later a telegram arrived from Dieter Graefe, the secretary of the ballet (and since Cranko's death the owner of the performing rights for all Cranko ballets): "You got the job – stop – need you asap – stop – for the tour to New York – stop – can you get out of your contract – stop." Anderson not only had a job; with Graefe, he had found the love of his life. Both have been a couple for forty-eight years since then.
In early 1986 Anderson and Graefe moved to Vancouver. Did a lucrative job offer lure Anderson back to his homeland? No. In fact, he and Graefe had hit rock bottom. After a "blazing row" with Haydée, then artistic director of Stuttgart Ballet, Greafe left the company. For Anderson, it was clear that he had to go with his partner.
At Christmas 1985 both men sat at home in Stuttgart, jobless and clueless about the future. They decided to go to Canada, but still they had no precise plans and hoped for serendipity to take over. Exactly that happened. Anderson was asked to choreograph a piece for Ballet British Columbia, when the post of artistic director there suddenly became available. He was appointed. Compared to the Stuttgart top troupe, Ballet British Columbia  was in its early stages of development. "I did what I always do: I do everything myself. I gave class, conducted rehearsals and wrote applications. […] I knew how to build up a company, because I had experienced it myself with John. Regardless how big it is, whether it has twelve or twenty-five or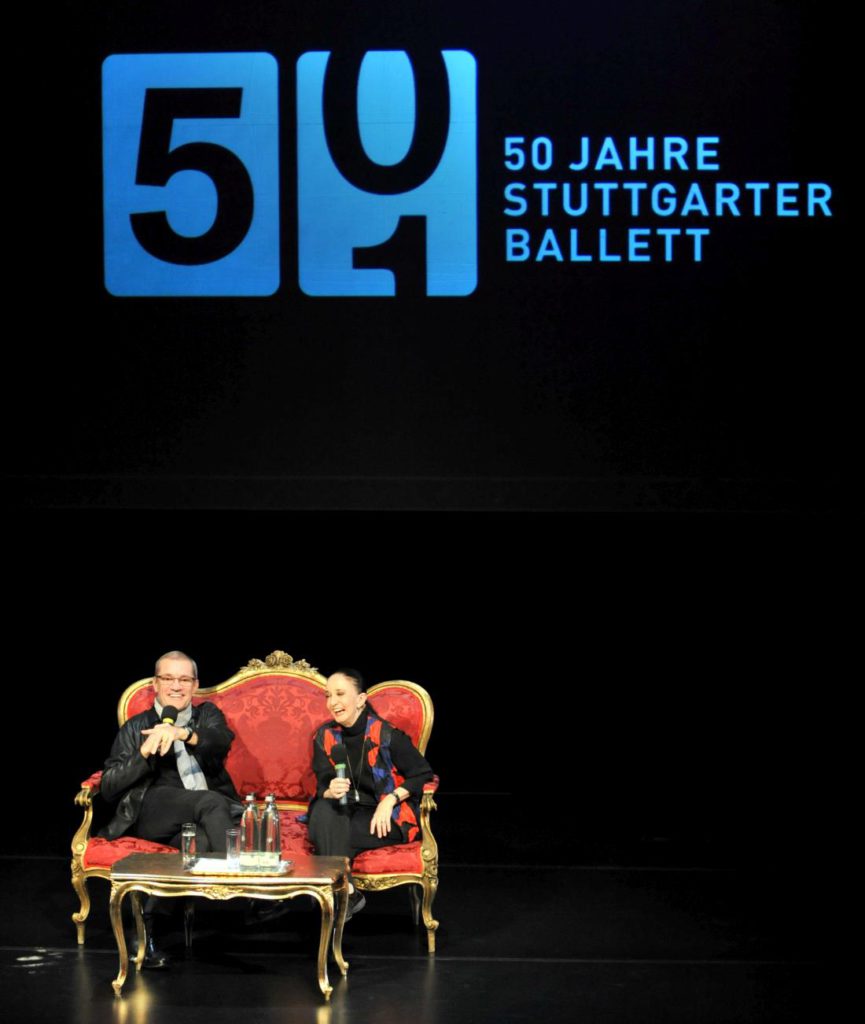 eighty dancers, a company is a company is a company." Anderson activated his old contacts, called Billy Forsythe, Jiří Kylián and others to ask for pieces. Using the network – the same strategy all of Anderson's dancers apply today when leaving the company to establish themselves in leading positions elsewhere.
Ballet British Columbia was growing and thriving by the time the National Ballet of Canada searched for a new director. Anderson, interested in working with a big company, gave it a try, applied and got the job. In the following seven years he restructured the troupe's repertoire. His programming skills are compared to those of a genius. For the ones curious about Anderson's tried and tested formula for compiling program: check the book!
The National Ballet of Canada was flourishing, but Anderson returned to Stuttgart. Why? Ongoing funding cuts were the root of the problem. Just at that time, Stuttgart Ballet was searching for a new director to succeed Haydée. Anderson picked up the phone… "It was zero hour. They already had names in the hat. I flew over. […] I walked into a room and there were 25 people. I was being introduced to the important politicians, the mayor, the movers and shakers of the state. I hadn't spoken German for ten years. They asked questions. […] The biggest question asked was: Do you think you would be able to clean up the company?" […] The next morning, Reid learned from a telephone call that he was accepted. "I remember I stood frozen to the spot."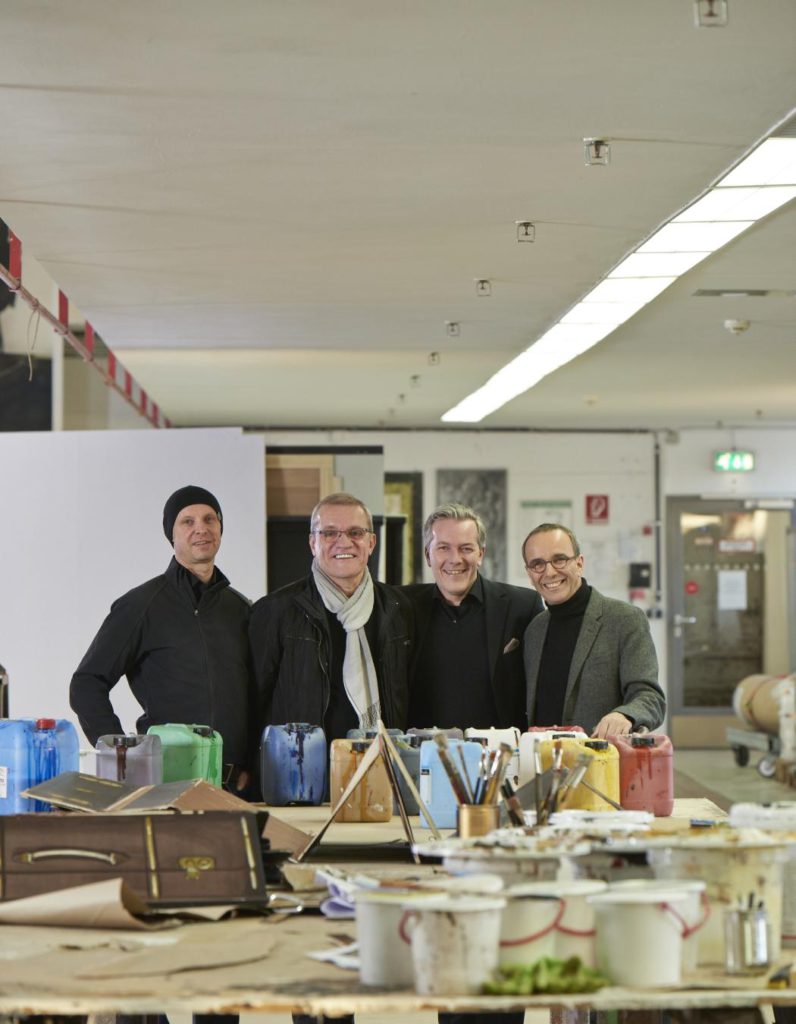 Cleaning up was a tough mission. In the following years, Anderson had to solve the problem of an aging ensemble. Twenty-five dancers were released from their contracts, and the gaps were filled by twenty-one new dancers he brought along. The local newspapers railed. Anderson was spat at in the streets; an angry ballet fan poured a drink into his face, furious that his favorite dancer had been fired; Anderson even got death threats. "But I got through. I had experience." Experience is the key element. Anderson has gained so much of it that nothing frightens him. "People want change, but the moment one takes it on, they are not pleased." This proved true just recently, although change dawned only faintly on the horizon. Tamas Detrich, Anderson's successor in 2018, had talked with resident choreographer Marco Goecke about possible artistic directions for the company in the future. This caused an outcry in the media, which speculated that Goecke's contract might not be extended.
Maybe it is worth to call to mind what Smith writes about Anderson's time at the National Ballet of Canada: [Reid Anderson] saw the good in what had been and was sorry to let it go, but he knew excitement and renewal would only come with a new look at old things. Sticking with the tried and true was a route to disaster.
Regarding his time after handing over the baton, Anderson already has an idea up in his sleeve: "I'm very tidy; I already was as a child. I'm fantastic in doing the housework. So after next season, if you need a cleaner … I will make everything spic and span. I'm also good in dealing with craftsmen. If one has eighty racehorses in the stable, handling some craftsmen is peanuts…" Anderson would not only spruce up your home, you would also get a good show. What a deal!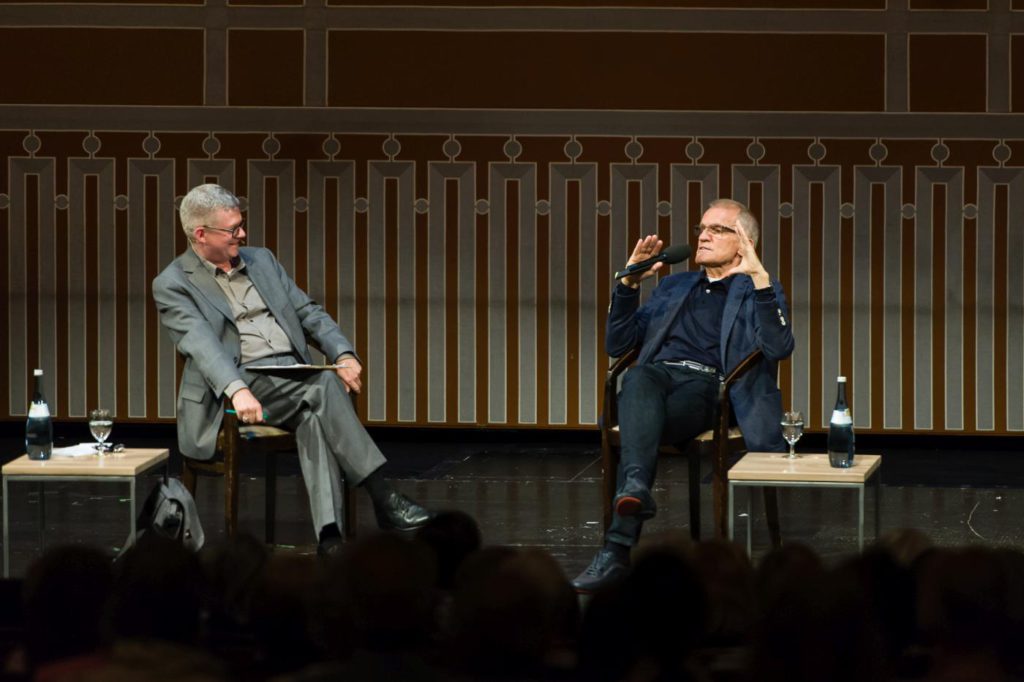 | | | |
| --- | --- | --- |
| Links: | | Website of Stuttgart Ballet |
| Photos: |  1. | "Reid Anderson – Having It", book cover © Henschel Publishing House |
| |  2. | Tim Schleider and Reid Anderson, matinée talk © Stuttgart Ballet |
| |  3. | Reid Anderson doing the Cha-Cha-Cha © Reid Anderson |
| |  4. | Reid Anderson and Friedemann Vogel at a rehearsal of Maurice Béjart`s "Bolero" © Stuttgart Ballet |
| |  5. | Reid Anderson and Marcia Haydée at the Stuttgart Ballet 50th Anniversary celebrations © Stuttgart Ballet |
| |  6. | Reid Anderson with his Intendant-colleagues Armin Petras (Theater), Marc-Oliver Hendriks (State Theater Stuttgart) and Jossi Wieler (Opera) in 2015 © Martin Sigmund |
| |  7. | Tim Schleider and Reid Anderson, matinée talk © Stuttgart Ballet |
| Editing: | | Tiffany Lau |