Prix Benois de la Danse
Bolshoi Ballet / Korean National Ballet / National Ballet of Uruguay
Moscow / Seoul / Montevideo
April 28, 2017
by Ilona Landgraf
Copyright © 2017 by Ilona Landgraf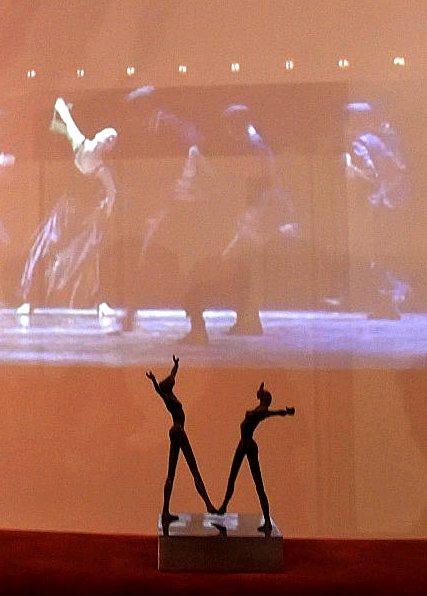 On May 30th and 31st the Bolshoi again hosts the ceremonies of the annual Prix Benois de la Danse Galas. Prizes will be given on the first evening, while the gala on the following day will look back on highlights from the twenty-five-year history of the Prix Benois. It is already known that Marcia Haydée will be awarded the Benois Prize for Lifetime Achievement and Aurelie Dupont the Russian-Italian Prize Miroir de la Danse.
This year's nominees include seven choreographers, six ballerinas and seven male dancers. I asked four dancers – two female, two male – about the roles which earned them the nomination: they are, alphabetically, Nina Kaptsova (Bolshoi Ballet), Jae-Woo Lee (Korean National Ballet), Maria Riccetto (National Ballet of Uruguay), and Denis Rodkin (Bolshoi Ballet).
All four were asked the same questions:
"Why was performing this role special compared to other roles you danced? What challenged you? In what perspective did the role make you grow as an artist?"
Here is what they answered:
Nina Kaptsova, nominated for her role in "Short Time Together" by Sol Sol León and Paul Lightfoot, Bolshoi Ballet
Kaptsova answered in written form. Katerina Novikova, head of the Bolshoi's press office, translated her response from Russian to English.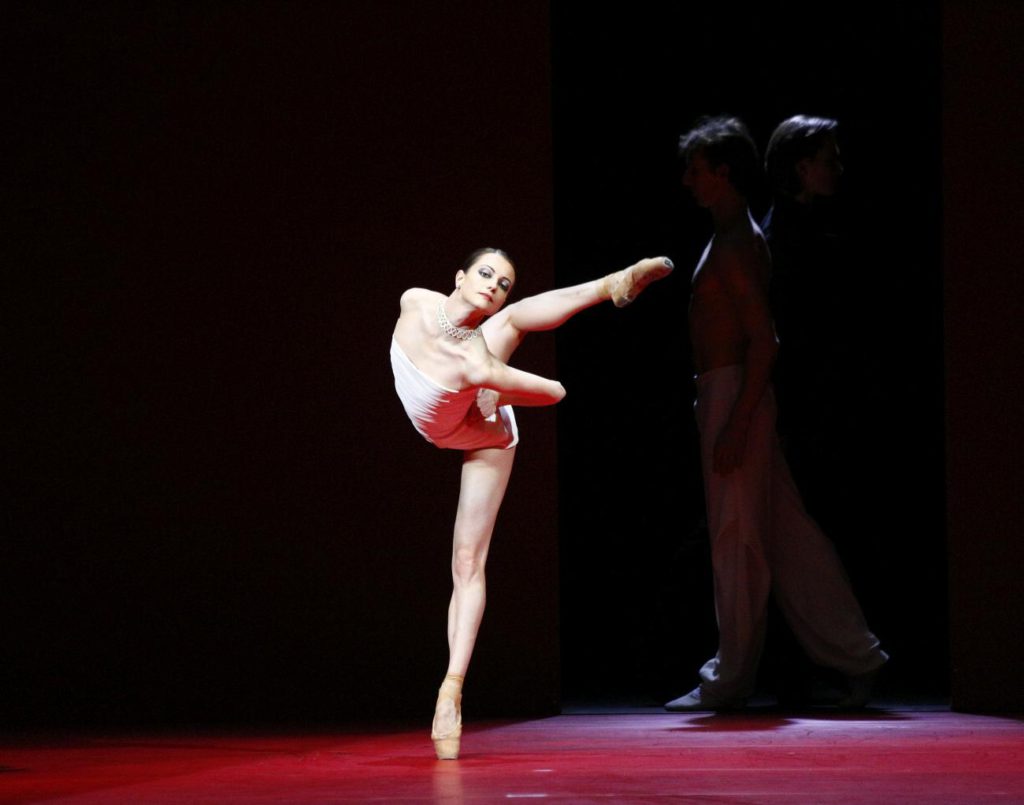 "This part is like no other that I have ever performed before! It became a part of my repertoire, what, I believe, is a great luck. Sol León considers the character as a woman-insect, a female mantis that seduces its victim and then devours it. A femme fatale. I love dancing the "Beethoven" part in this ballet. It's a very powerful message both to the audience and to everyone onstage; it's pure energy. The choreography has something mechanical and predator-like, a certain plasticity. Sharp, clear cut, confident movements are combined with smooth, languorous and relaxed ones.
The woman I portray is passionate, fascinating, bored, aggressive and sexy. She knows her worth. Everything and everyone is rotating around her. She is the main character, the one choosing and playing on her choice. She's a very interesting and bright character! The "Beethoven" part is only ten minutes long and I really enjoy being able to demonstrate how complicated and sophisticated it is."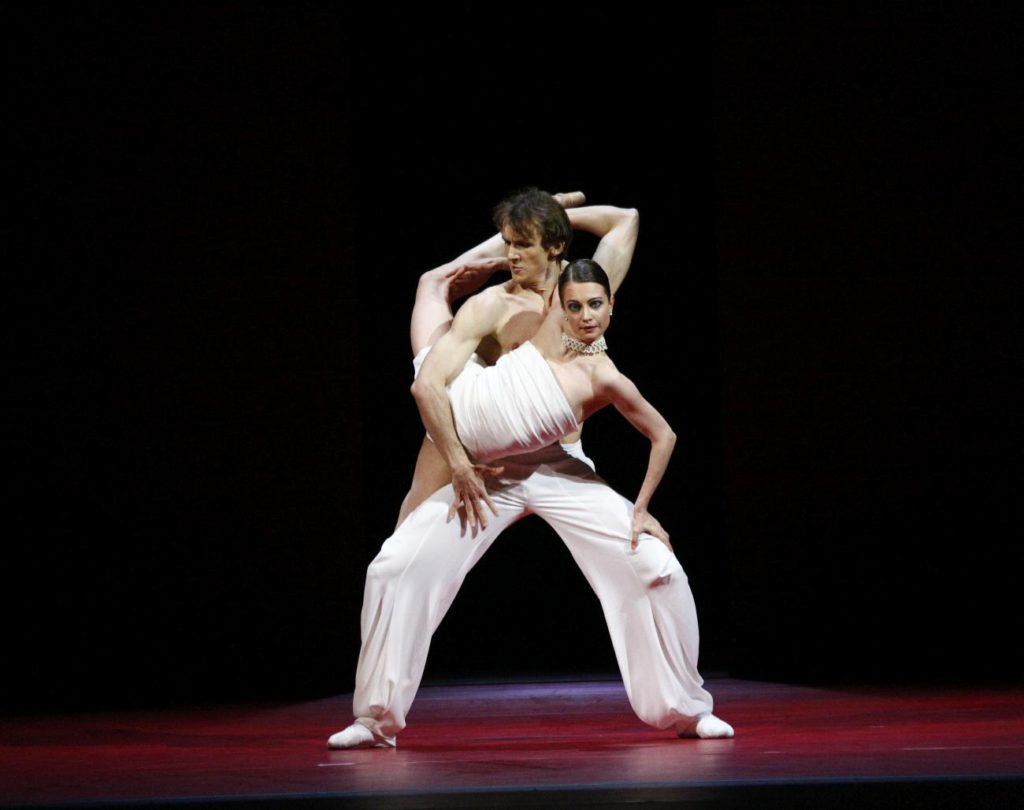 "Every dancer ought to feel they are the most important onstage. So our part turns into the brightest performance, the flash! Performing this part made the others understand that I can do both classic and contemporary choreography equally well. For me that's an example of my professional development. Without any doubt, this is one of the most significant parts in my repertoire! I am endlessly grateful to Paul Lightfoot and Sol León for their invaluable advice and support, their positive vibes and the tremendous amount of work they have done together with us – the Bolshoi Theatre soloists – at the rehearsals." 
Jae-Woo Lee, nominated for dancing Carabosse in "The Sleeping Beauty" by Marcia Haydée after Marius Petipa, Korean National Ballet
Lee answered in written form and commented on each question separately. Upon emailing with Nayoung Natalie Chung of the Korean National Ballet's press office who also translated from Korean to English, we agreed to rephrase the first question.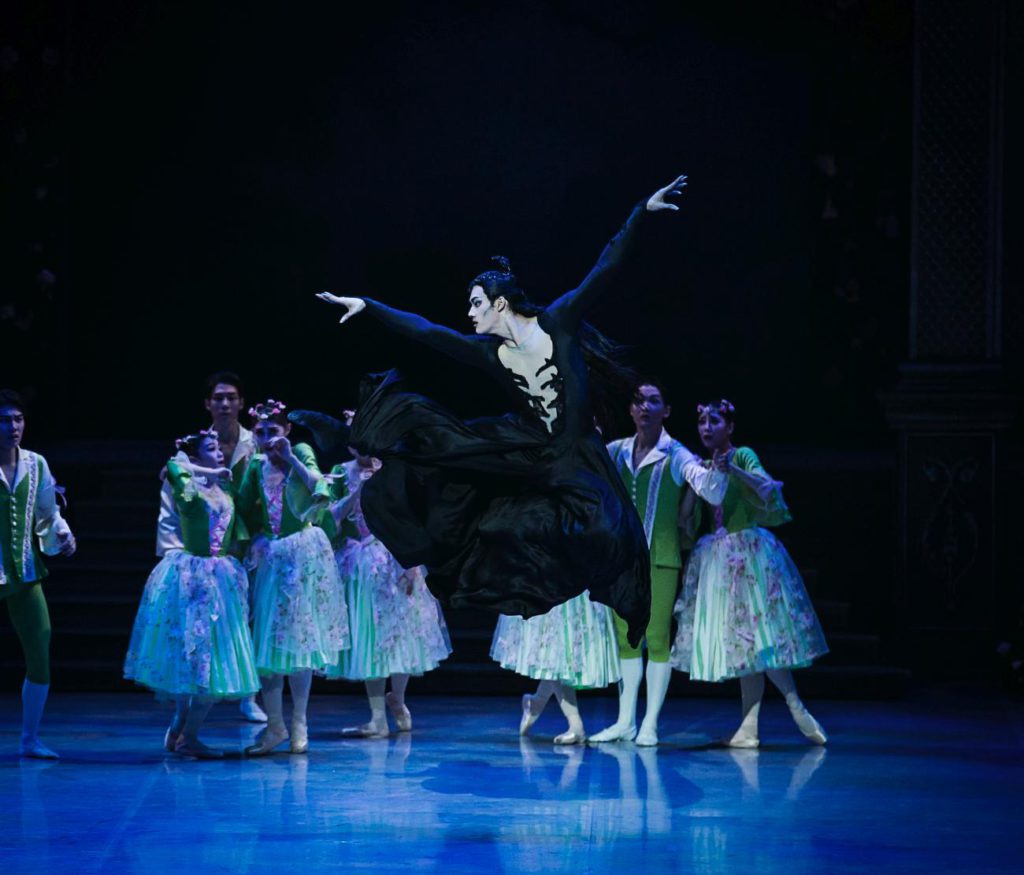 1. You danced many roles in your career, but you got nominated for the part of Carabosse. Why? What was special in your performance that you got nominated just for this role?
"First of all, I would like to thank Kang Suejin, the artistic director of KNB, my teachers and all the staff working for Sleeping Beauty. I am honored to be nominated for the Best Male Dancer for the Benois de la Danse. Honestly, I do not know why it happened to me."
2. What challenged you in dancing Carabosse?
"I did not take this role as a challenge. I rather enjoyed it a lot. Carabosse is an interesting character, so I tried to understand her. It is really fun to study how I make Carabosse and what I need to express for making the audience empathize with Carabosse."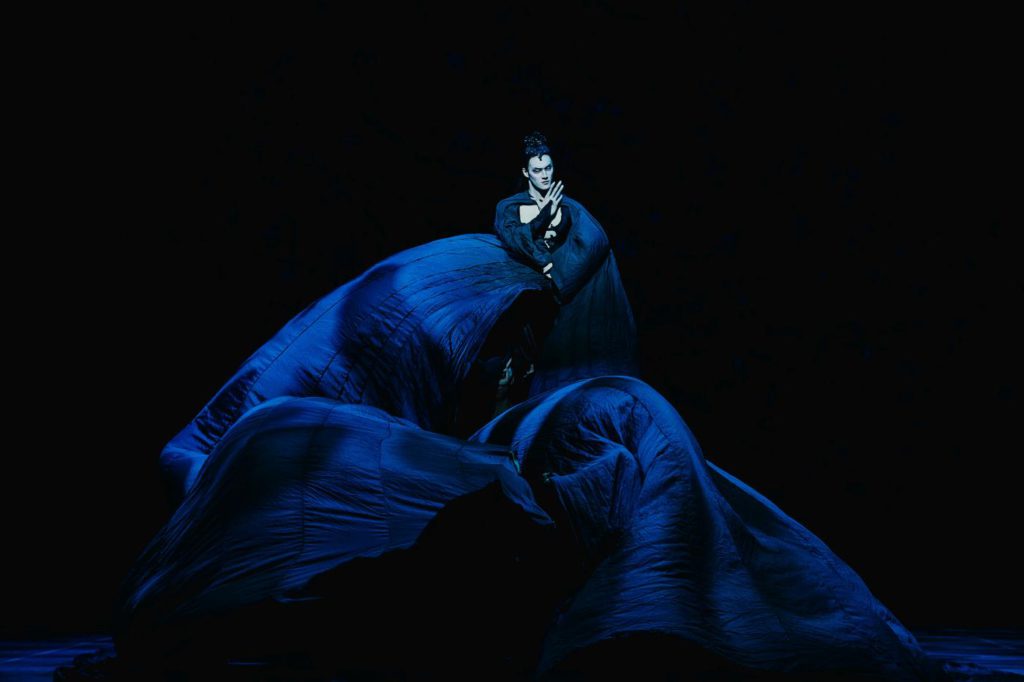 "I imagined her life and then created my own Carabosse. Marcia Haydée explained to me that "Sleeping Beauty" represents contrasts between good and evil, as well as black and white. However, my Carabosse is more like violet. I kept asking myself many questions such as: Is Carabosse just evil? When did Carabosse and the Lilac Fairy become enemies? To search for the answers, I made my own Carabosse."

3. In what perspective did the role make you grow as an artist?
"Studying characters makes dancers grow into real artists. I kept asking myself to figure out the character and made my own story behind it. Working on Carabosse further developed my ability to analyze characters and interpret them."
Maria Riccetto, nominated for dancing Tatiana in "Onegin" by John Cranko, National Ballet of Uruguay
I talked with Riccetto via Skype, but to my consternation discovered afterwards that the recording device hadn't worked properly. Riccetto kindly reworked what I had written down from my memory.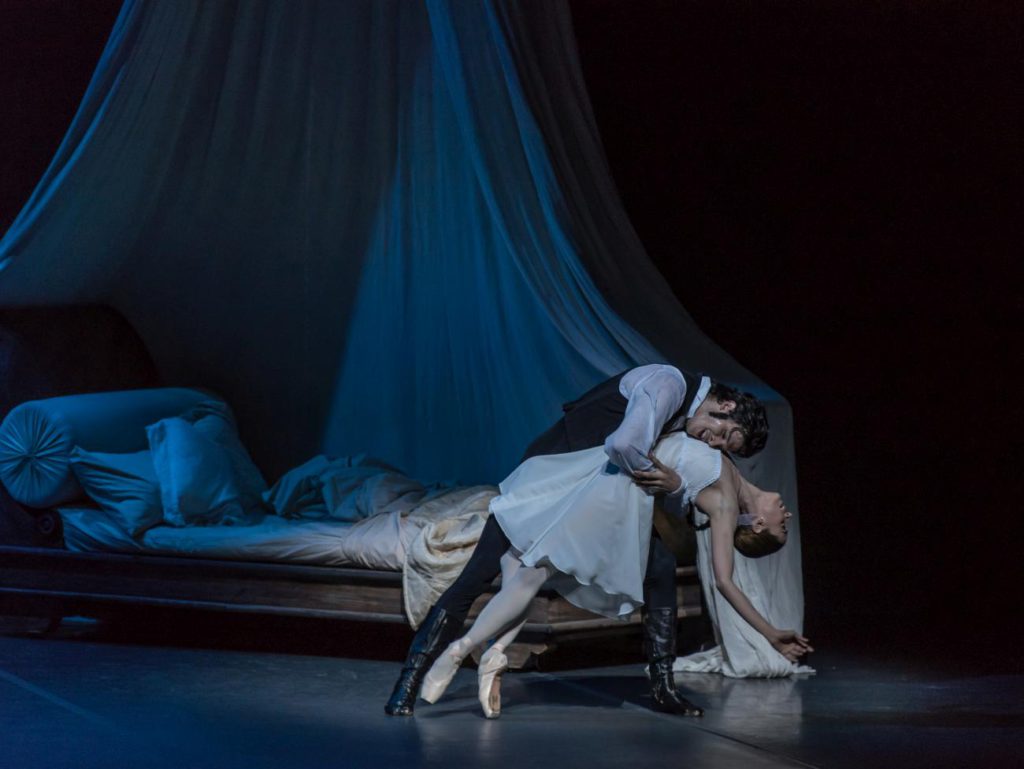 "I've already danced "Onegin" when I was much younger with American Ballet Theater, and at that time it was Reid Anderson who picked me as Olga. Learning that "Onegin" would be added to our repertoire here in Uruguay made me extremely excited. Agneta and Victor Valcu staged it and did the casting together with Julio [Bocca, artistic director]. This time I would have the opportunity to play Tatiana. It was definitely a ride!
Before we started rehearsals in Montevideo, I traveled to Chile, where the Ballet De Santiago was working on it. I was eager to learn every bit from the fabulous Marcia Haydée. She helped me enormously!"
"Olga and Tatiana's characters are really different. And I'm very grateful to have worked on both at different times in my career. I'm thirty-seven now, and definitely I've more life experience to dig into the role. Dancing Tatiana was incredible. I realize how talented and real Cranko's choreography is in this ballet. He had the talent to build a role that goes from a young romantic girl looking for love to a mature woman, whose loyalty and principles are so solid that not even the love of her life would change them.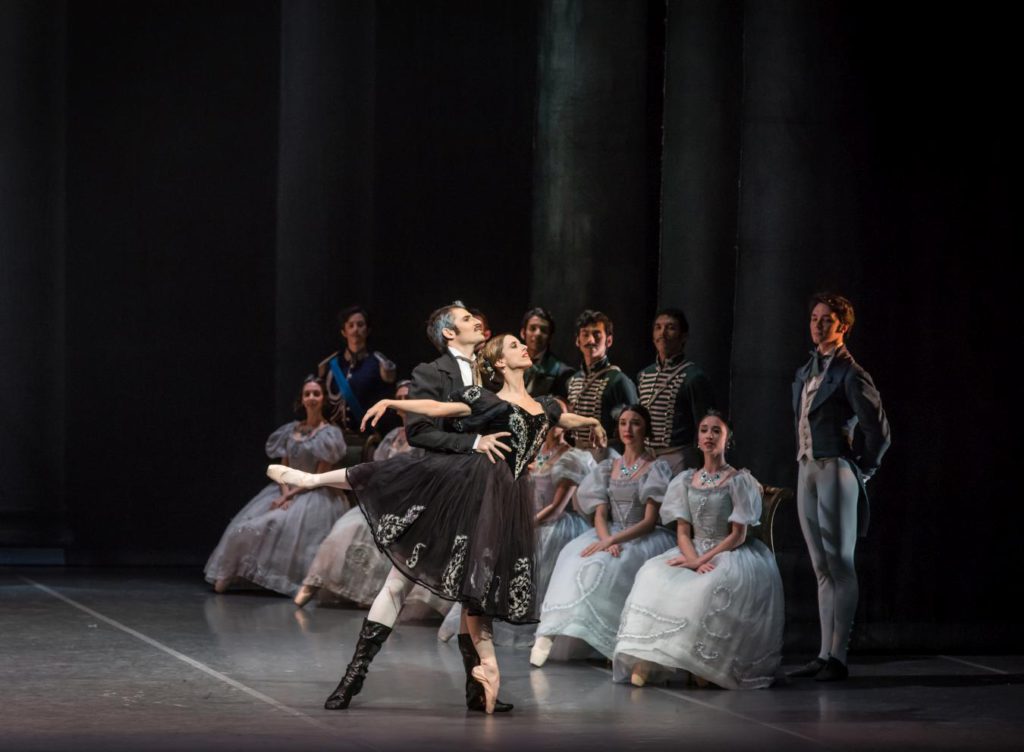 The role helped me to grow as an artist of course. Unlike other big parts, what Tatiana experiences is just so real. Her emotions are so deep. Her strength is so admirable. It was great to be able to research and work hard on it. It also challenged me as a ballerina and athlete. I had to built up the stamina for those incredible pas de deux. I had to be in top of my game. I know how important it is to be up to all the technical challenges. But there is nothing more rewarding to me that knowing I moved the audience with my feelings. Young dancers pay so much attention to high jumps and pirouettes, I like to think that there is so much more than that.
Being nominated for this role feels like the cherry on the cake. I will cherish this experience forever."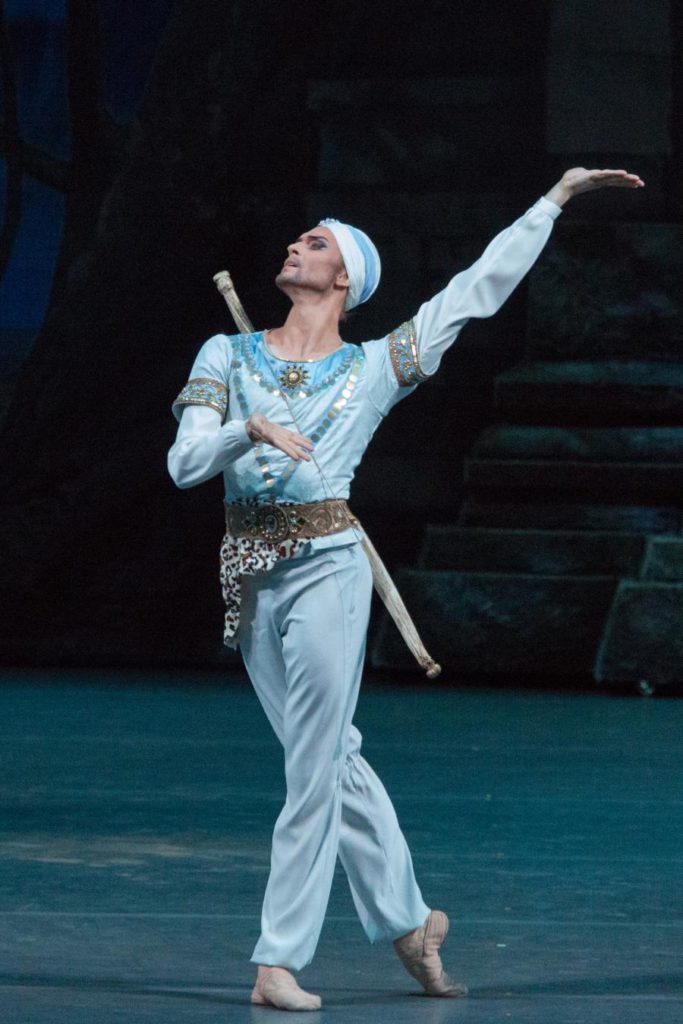 Denis Rodkin, nominated for dancing Solor in "La Bayadere" by Yuri Grigorovich after Marius Petipa et al., Bolshoi Ballet
Rodkin talked about dancing Solor in a phone conversation. Novikova translated simultaneously from Russian to English.
"Solor is a very important role for me. It's the role I graduated in from school [Moscow State Academic Dance Theatre Gzhel] in 2009. Back then I was thinking if I ever dance something on the Bolshoi stage then it would be Solor. Many people thought at that time that this part really suits me. But it happened that only after seven years at the Bolshoi I indeed danced Solor, what I think was unjust," he joked.
"Technically, I was already up to the role at graduation. Moreover I have been gathering experience in the meantime. And it happened that when "La Bayadere" was scheduled I had only one week to rehearse it. But everything was already unconsciously inside me. I guess Solor is really part of my nature. But still, "La Bayadere" is considered as a highlight of classical ballet, a masterpiece, and one has to do justice to this."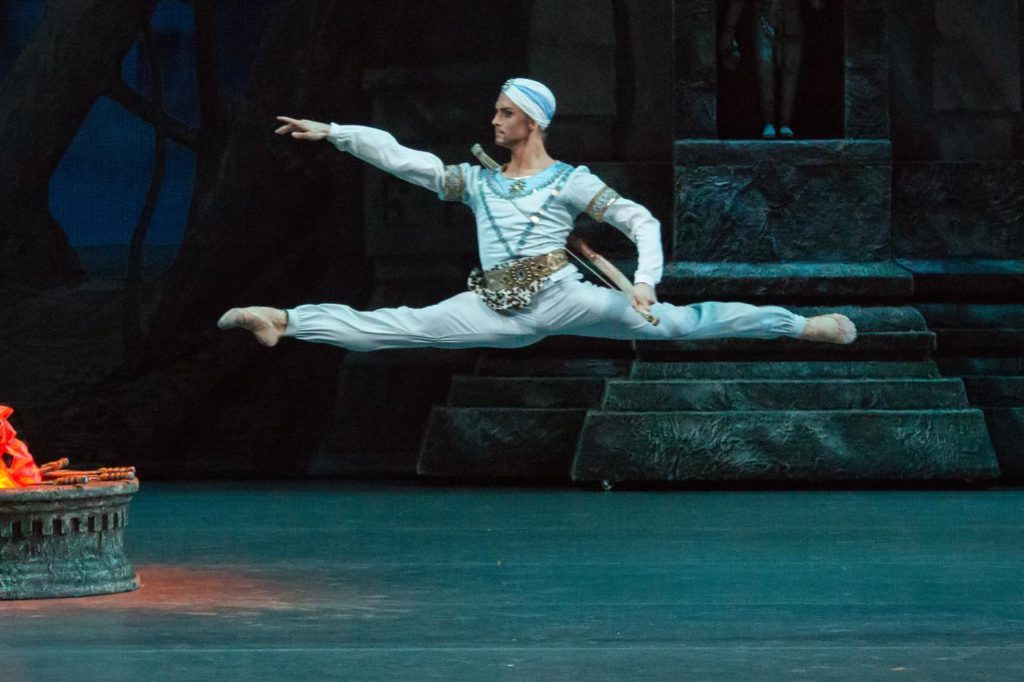 "Solor's movement language, his nobility and stateliness come very close to my physical abilities. Personally, I also like the acting part of the role. I can project myself into the feelings he is going through. He is involved in an unusual love story. At first he fails to understand what is really important to him. It's a complicated romance."
Asked whether he wanted to add something, Rodkin said: "I don't shave myself when I'm scheduled for Solor. It makes me look more masculine, more daring and courageous."
(The interviews have been edited for clarity.)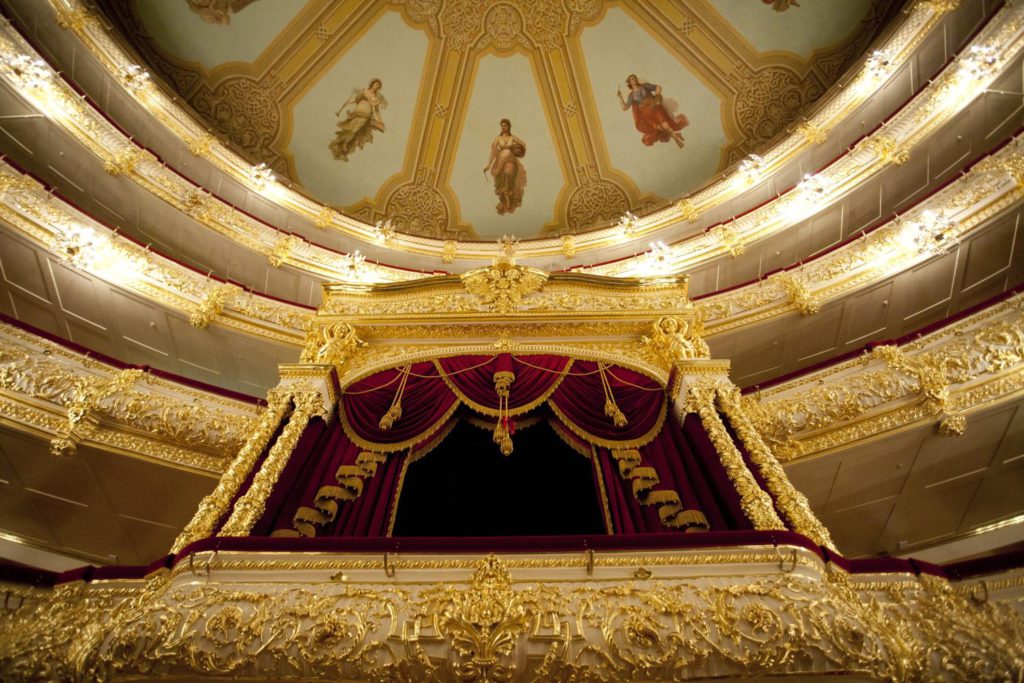 | | | |
| --- | --- | --- |
|  Links: | | Website of the Prix Benois de la Danse |
| | | Website of the Bolshoi Theatre |
| | | Website of the Korean National Ballet |
| | | Website of the National Ballet of Uruguay |
| Photos: |  1. | Statuette of the Prix Benois de la Danse, design by Igor Ustinov © Yury Pokrovsky |
| |  2. | Nina Kaptsova, "Short Time Together" by Sol León and Paul Lightfoot, Bolshoi Ballet © Bolshoi Theatre / Damir Yusupov |
| |  3. | Nina Kaptsova and Semyon Chudin, "Short Time Together" by Sol León and Paul Lightfoot, Bolshoi Ballet © Bolshoi Theatre / Damir Yusupov |
| |  4. | Jae-Woo Lee (Carabosse) and ensemble, "The Sleeping Beauty" by Marcia Haydée after Marius Petipa, Korean National Ballet © Korean National Ballet |
| |  5. | Jae-Woo Lee (Carabosse) and ensemble, "The Sleeping Beauty" by Marcia Haydée after Marius Petipa, Korean National Ballet © Korean National Ballet |
| |  6. | Ciro Mansilla (Onegin) and Maria Riccetto (Tatiana), "Onegin" by John Cranko, National Ballet of Uruguay © National Ballet of Uruguay |
| |  7. | Esteban Clavero (Prince Gremin), Maria Riccetto (Tatiana) and ensemble, "Onegin" by John Cranko, National Ballet of Uruguay © National Ballet of Uruguay |
| |  8. | Denis Rodkin (Solor), "La Bayadere" by Yuri Grigorovich after Marius Petipa et al, Bolshoi Ballet © Bolshoi Theatre / Mikhail Logvinov |
| |  9. | Denis Rodkin (Solor), "La Bayadere" by Yuri Grigorovich after Marius Petipa et al, Bolshoi Ballet © Bolshoi Theatre / Mikhail Logvinov |
| | 10. | Bolshoi Theatre, Historic Stage © Bolshoi Theatre / Damir Yusupov |
|  Editing: | |  Tiffany Lau |