"Gala des Étoiles"
Grand Théâtre
Luxembourg
May 20, 2017
by Ilona Landgraf
Copyright © 2017 by Ilona Landgraf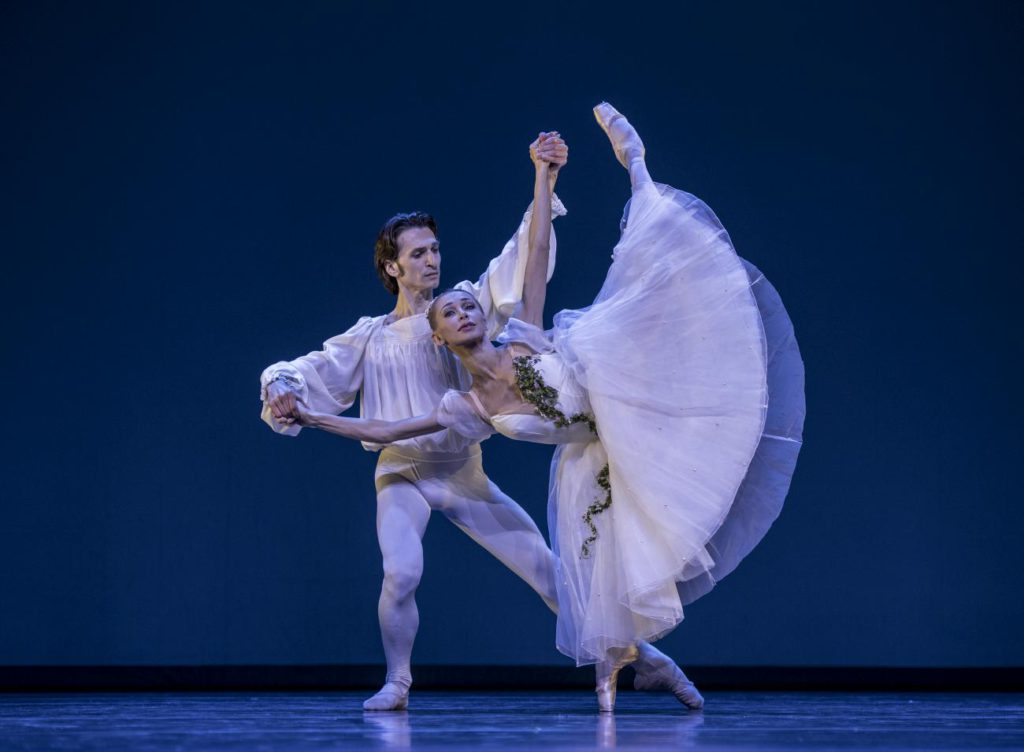 Luxembourg, one of the smallest sovereign states in Europe, has no ballet tradition. To change this is the aim of former dancer Natascha Ipatova and Georges Rischette, both founders of the Luxembourg dance school DanceXperience. This year's two galas on May 20th and 21st mark the fifth year in succession trying to wet the Luxembourg audience's appetite for the art form. Unlike the suggestive title of the event, no étoiles of the Paris Opera Ballet were involved. Instead, there were leading principals and their colleagues from various international companies.
Igor Zapravdin, long-standing co-repetiteur of the Vienna State Ballet, accompanied some pieces live on the piano and framed the main program with rousing solos. Of the three opening dance pieces, I was most impressed by an excerpt from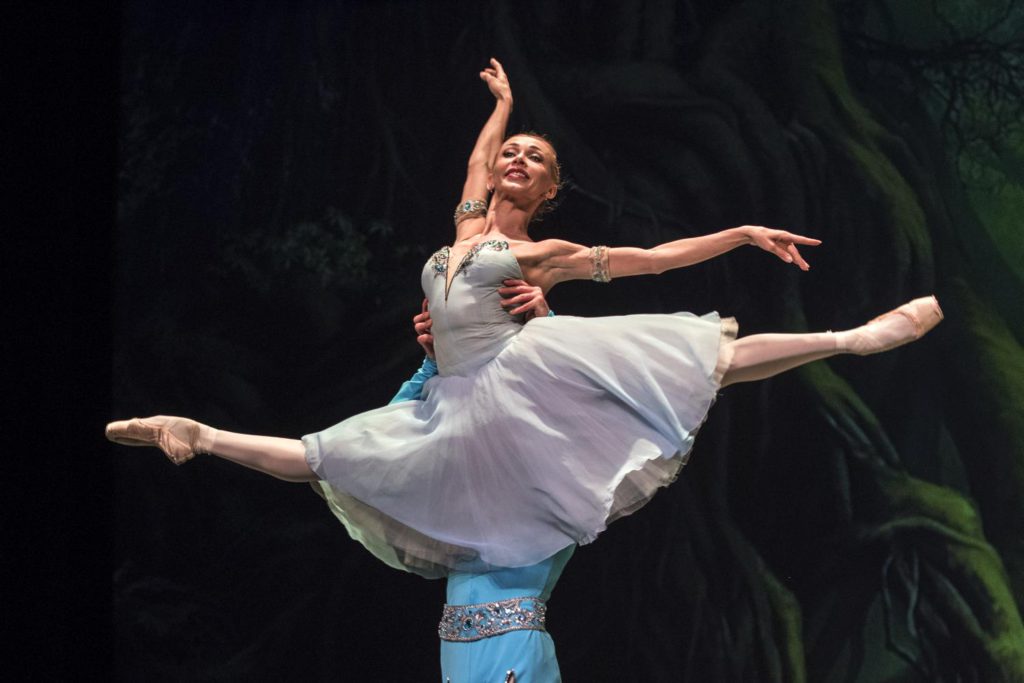 Pierre Lacotte's "La Fille du Pharaon" as performed by Elena Bottaro (Vienna State Ballet) and Christiano Principato (Dutch National Ballet), both corps de ballet dancers. The two resonated well with each other and suited the choreography re-created for the Bolshoi in 2003. Bottaro and Principato's dancing was snappy, fresh and dauntless. He is tall, and moves with composure and natural elegance.
Anastasia Sinitsina (trained at the Kirov Academy of Ballet in Washington, DC and at the John Cranko School in Stuttgart before joining the Vienna State Ballet) currently dances with St. Petersburg's Mikhailovsky Theatre. She kicked off the program with a solo from Marius Petipa's "Raymonda". Maybe the pressure of being the first on stage dampened the sparkle of her performance. The third opening piece, "Million Eyes", a modern solo choreographed and danced by the Luxembourg based Rémy Pagard and set to humming pop music, combined jerky moves, shallow gestures and ridiculous hopping. Though it was far from having gala quality, Pagard's fans screamed excitedly, exemplifying the level of taste of the Luxembourg audience.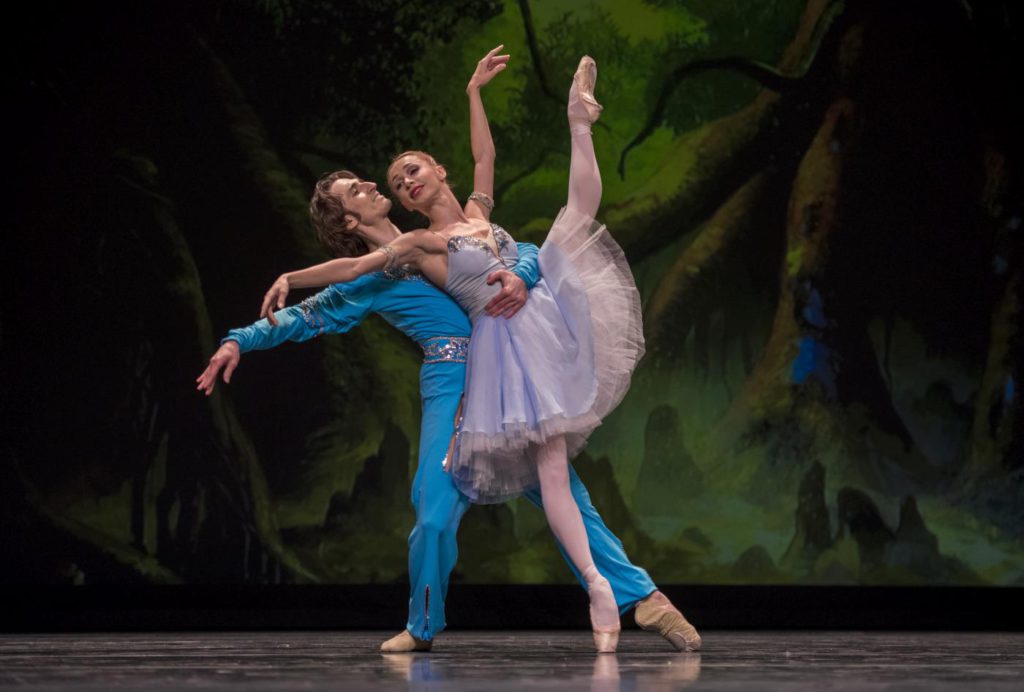 The gala's main part was comprised of twelve dance pieces. Iana Salenko and Dinu Tamazlacaru of the State Ballet Berlin floated fascinatingly, almost weightlessly through their Pas de Deux from Mikhail Fokin's "Chopiniana". Salenko kept moving and moving in her balances, each time a tiny bit more and making every second suspenseful. The partnering was as perfect as it was effortless.
Together with her Berlin colleague and husband Marian Walter, Salenko later danced "Elegie der Herzen" ("Elegy of the Hearts") by Raimondo Rebeck. His blend of neoclassical and modern choreography is set to Arvo Pärt's "Mirror in the Mirror" interspersed with the sound of heartbeats and the wind whistling. Salenko's role has her vacillating between being strong and confident and seeming almost vulnerable, being carried about by Walter. Her petite physique and consummate way of moving were ravishing. What might look extreme on others is graceful on her. Walter dashed through short, smooth sequences of jumps and slides before finally walking offstage as though he were slipping out of the relationship.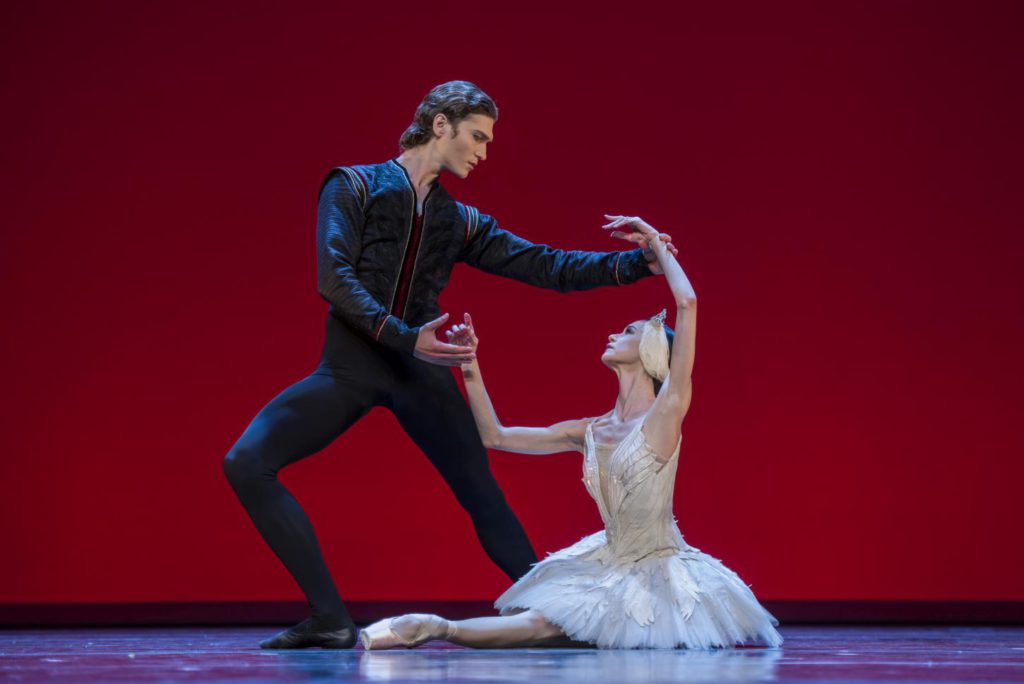 The second piece by Salenko and Tamazlacaru was Petipa's "Talisman" Pas de Deux, which closed the gala at a very late hour. It was Tamazlacaru's debut in the role. I don't know where he found the energy and drive so late in the evening, but his tricky jumps went off like firecrackers. Watching the technical high jinks of both was thrilling.
Another highlight was Natasha Kusch (The Australian Ballet?) and Semyon Chudin (Bolshoi Ballet) in an excerpt of August Bournonville's "La Sylphide" – the Act II pas de deux, in which James meets the Sylph in her woodland realm. Kusch's Sylph was bouncy and coquettish, curiosity and playfulness outweighing her coyness. Watching Chudin's James made one chuckle with delight. Fresh as the forest in which he found himself, he blew her a kiss, turned abruptly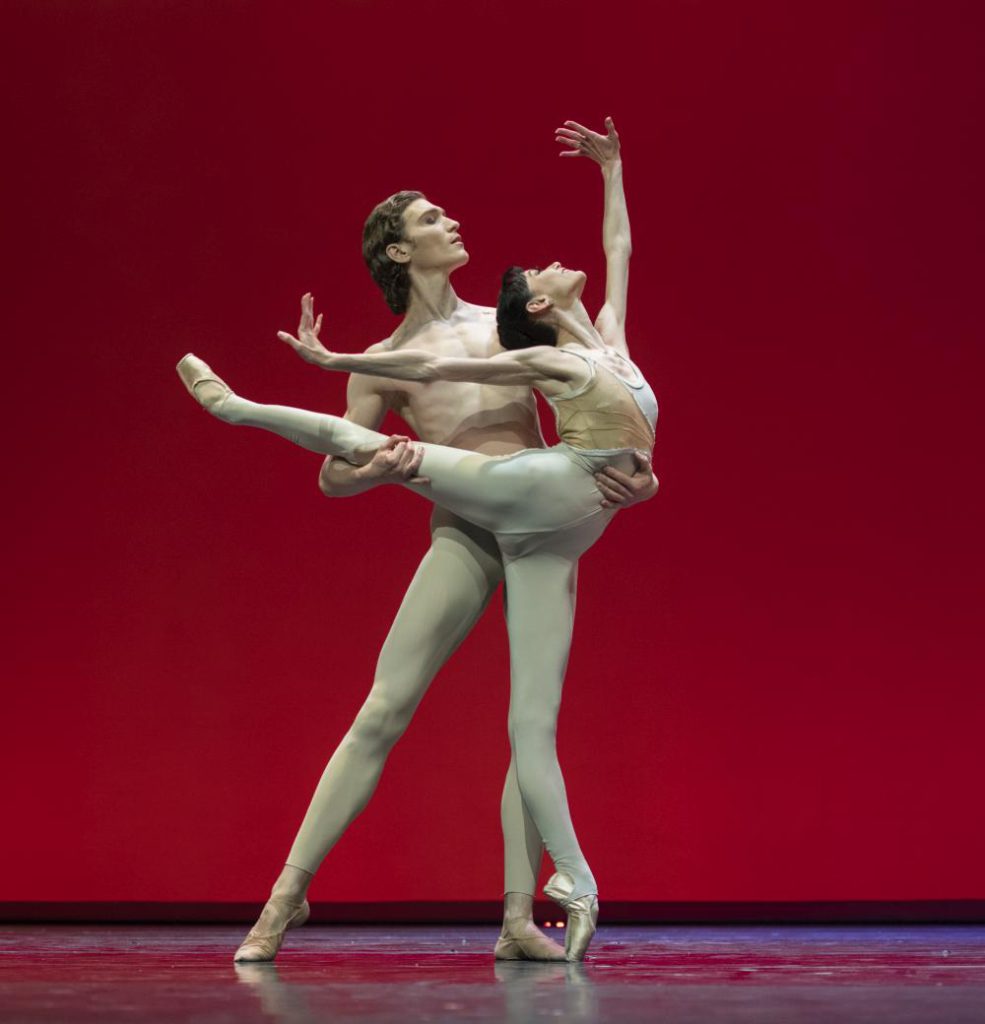 around to catch her by surprise – but in vain. Chudin's jumps were fleet, propelling him through triple turns and, in between really clasping the Sylph. What a fine partner!
Chudin's second piece was "Reflections …" a modern solo to music by Philip Glass choreographed by his Bolshoi colleague Andrey Merkuriev. What he was reflecting upon was hard to discern and exacerbated by murky lighting. In any case, this gloomy study left a lump in the stomach.
Lucia Lacarra and Marlon Dino, who, after Igor Zelensky took over as director of the Bavarian State Ballet, left Munich to join Ballet Dortmund, contributed their well-tested gala pieces, the White Swan Pas de Deux of Petipa's "Swan Lake" and "Light Rain" by Gerald Arpino. Lacarra has very long limbs and a flexibility that allows her to bend and contort her body into extreme postures. She exploited both but omitted nourishing her dancing from within. What is "Swan Lake" without emotion? Compared to what Alexei Ratmansky reconstructed for Zurich Ballet, or with Olga Smirnova's recent interpretation in Vienna, Lacarra's White Swan looked like an affected, over-stylized copy. Her bony arms fluttered too much and her elbows and wrists wriggled.
"Light Rain" features stylish acrobatics, extreme flexibility and a sharp-edged, snappy physicality pepped up with oriental eroticism. Watching it the first time was of some interest, but upon repeated viewing the ballet seems superficial and pretentious. In both pieces, Dino's part was notable mostly for partnering, and his own dancing remained unremarkable.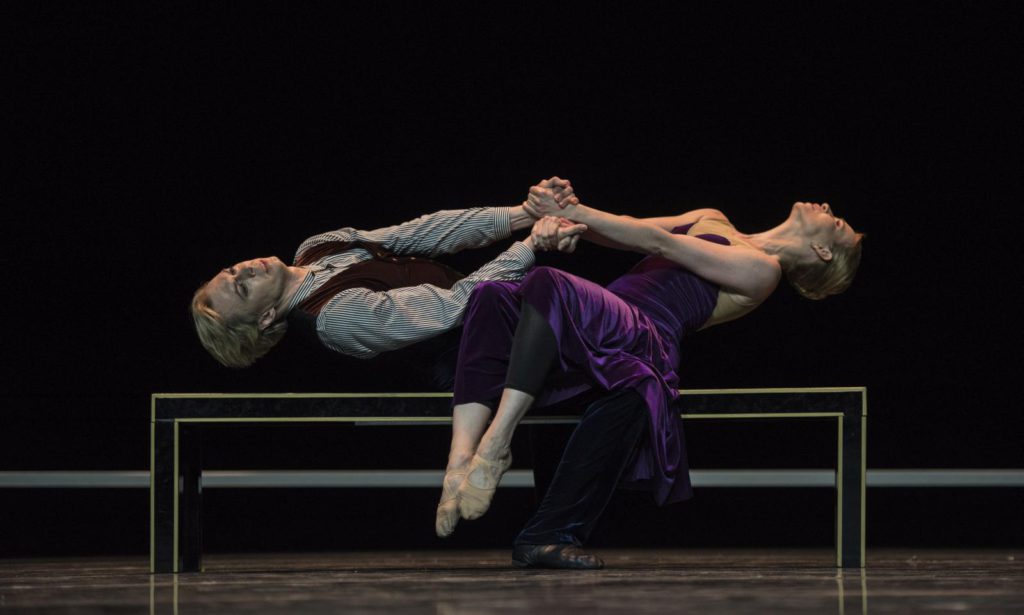 Vladimir Malakhov and Beatrice Knop repeated one piece from his farewell gala in Berlin in 2014: "The Old Man and Me" by Hans van Manen. Compared to then, Malakhov seemed to ignore Knop's advances even more stoically. The way she patiently moved in on him had the sweet cheek of a woman who knows her man. It was good to see both back on stage.
Another re-encouter for me was Eno Peci's solo, "Blanc", with choreography by Daniel Proietto. Peci dances with Vienna State Ballet and I had seen him in this role, in which he portrays the Shadow of a Poet, at the premiere of the entire piece last November in Vienna. Although I hadn't been impressed back then, the solo by itself now had power and proved to be gripping.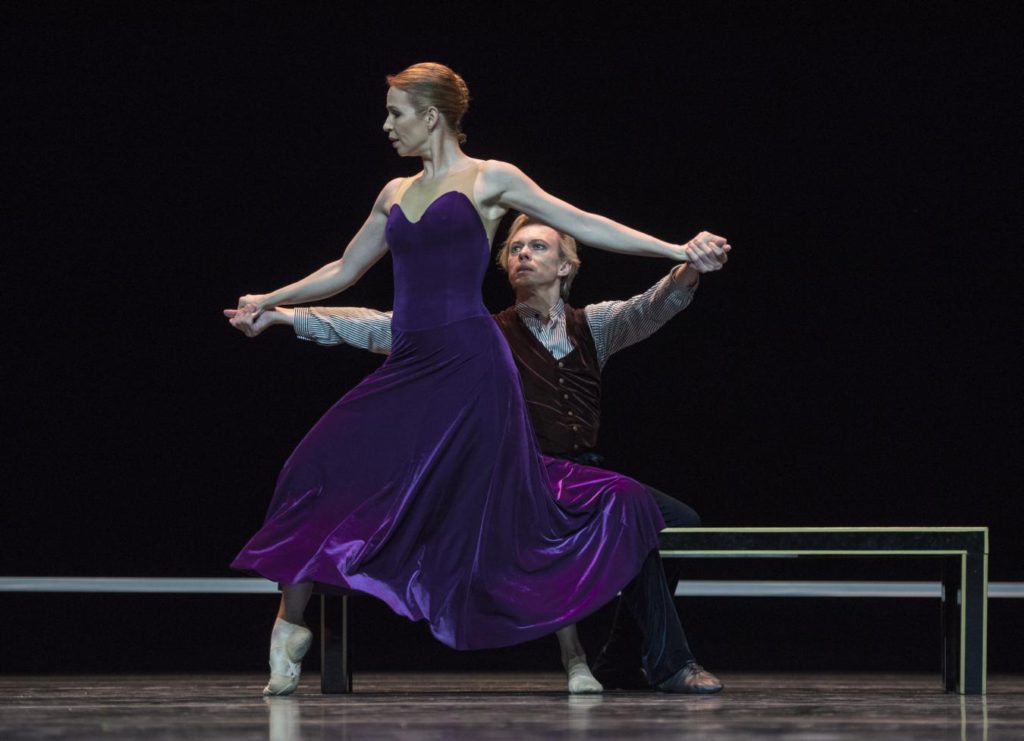 Peci, who also choreographs (his "Petrushka" just recently premiered at Vienna's Volksoper) premiered his own choreography at the gala as well. "Opus 25", a pas de deux to music by Frédéric Chopin played live by Zapravdin, is about a man (Peci) trying to win the affection of a woman (Maria Yakovleva, Vienna State Ballet). A bit shy and uncertain, she stood with shoulders hunched, but when lifted high by him, she floated proudly up there. Peci, once gently shoving his head beyond her upper arm, later sat desperately crouching on the floor, all alone center stage at the end, while Yakovlava, visibly more self-confident, took a seat next to the pianist.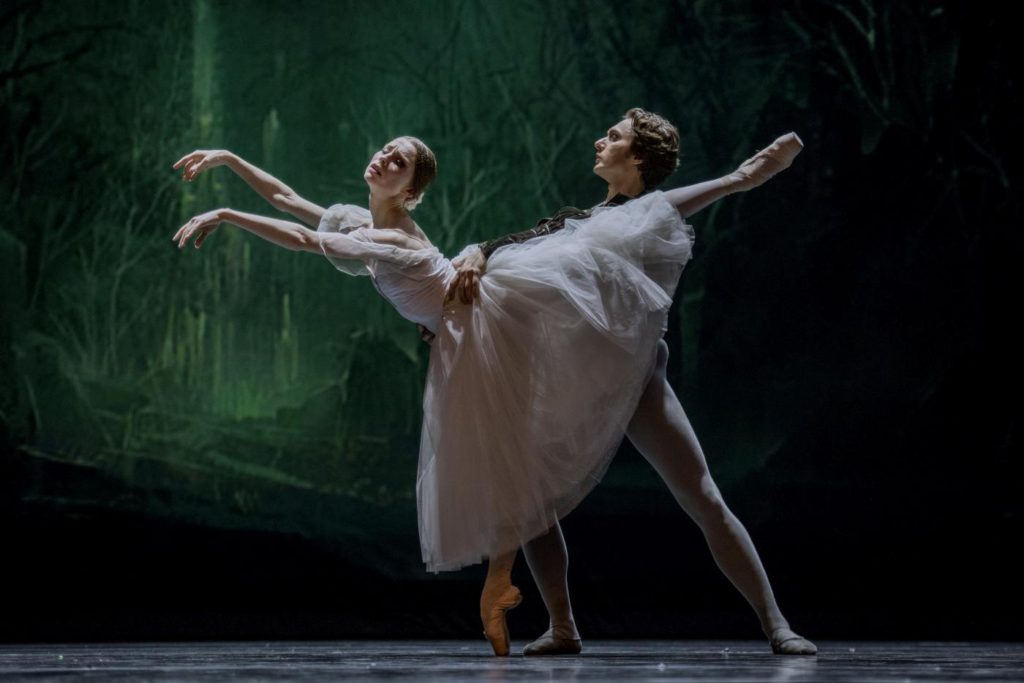 Ivan Putrov, ex-principal of The Royal Ballet London, first appeared in "Dance of the Blessed Spirits" from Christoph Willibald Cluck's 1774 "Orphée et Euridice" as choreographed by Frederick Ashton for Anthony Dowell. It is a solo of Elysian grace for which Ashton raided the female ballet vocabulary. Running from one side of the stage to the other, apparently questing, the Blessed Spirit seems to be Orpheus still seeking Eurydice. Putrov didn't live up to the challenge. His dancing was blurred, and instead of being expressive he hid behind empty gestures.
Putrov's second contribution as Count Albrecht alongside Kusch's Giselle in the realm of the Wilis was even worse. After a diagonal of mediocre jumps marred by unclean landings, he lost his balance when kneeling down and decided to hasten Albrecht's collapse to the floor. Supposedly, Putrov suffered a sudden hip problem, but he hadn't been in good shape beforehand either. Kusch bore Albrecht's surrender with a gracious smile and nimble-footedly went through her variation.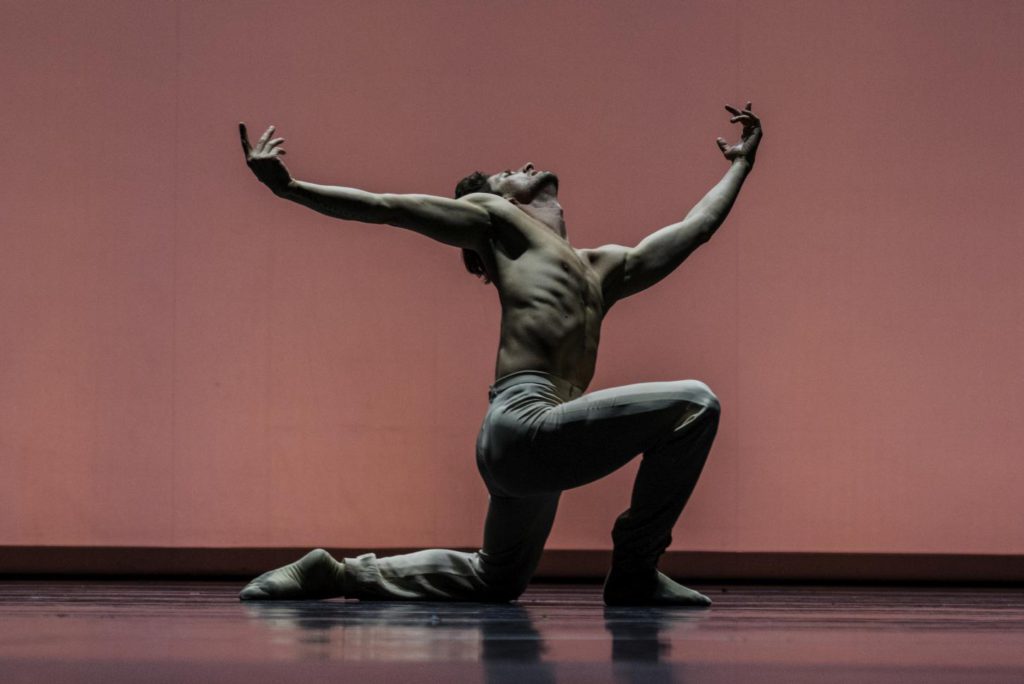 Ipatova and Rischette have made every effort to instill the Luxembourg audience with enthusiasm for ballet. Actor Brice Montagne moderated the program in French, wittily introducing dancers and pieces; Malakhov gave an open masterclass on Sunday morning; in addition Marianela Núñez (The Royal Ballet) and Alejandro Parente (Ballet of the Teatro Colón) came to Luxembourg to dance in the Sunday gala. The masterclass was well-received and I was especially glad to see many young children, some of which later hopped and danced in front of the mirrors in the foyer. But I have never experienced such a passive audience during performances. Applause was lame, appreciation indifferent and the woman sitting next to me typed at least one text message on her smart phone per dance piece.
It will be a long road to establish ballet culture in the Grand Duchy.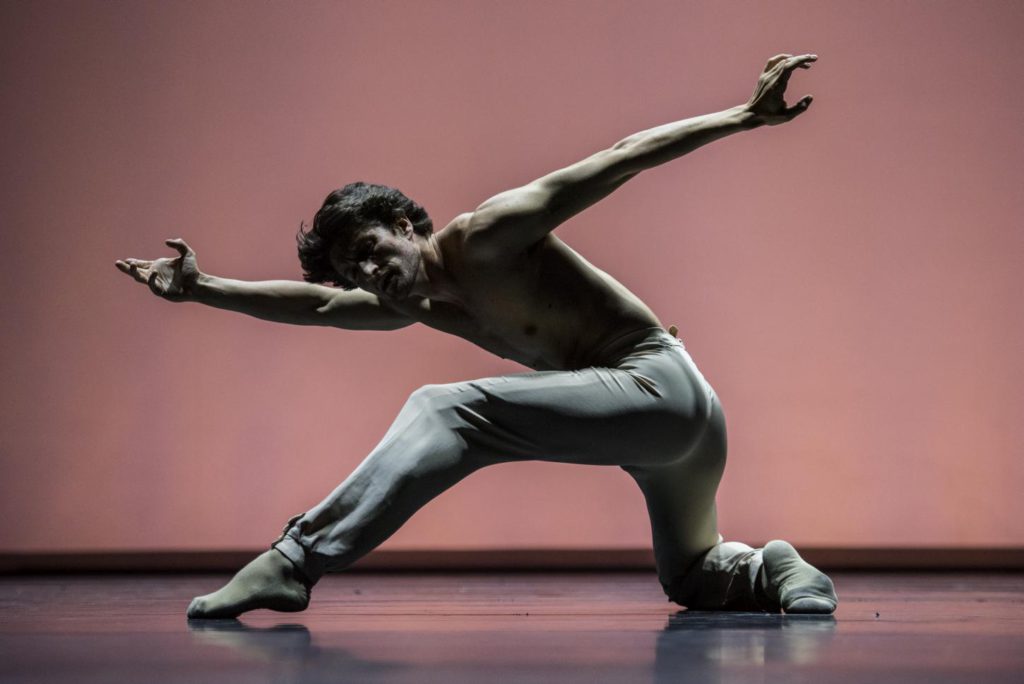 Links:

Website of the

Grand Théâtre Luxembourg



Photos:
 1.
Dinu Tamazlacaru and Iana Salenko / State Ballet Berlin, "Chopiniana" by Mikhail Fokin, Gala des Étoiles 2017
 2.
Iana Salenko and Dinu Tamazlacaru / State Ballet Berlin, "Talisman" Pas de Deux by Marius Petipa / Pyotr Gusev, Gala des Étoiles 2017
 3.
Dinu Tamazlacaru and Iana Salenko / State Ballet Berlin, "Talisman" Pas de Deux by Marius Petipa / Pyotr Gusev, Gala des Étoiles 2017
 4.
Marlon Dino (Prince Siegfried) and Lucia Lacarra (Odette) / Ballet Dortmund, "Swan Lake" by Marius Petipa, Gala des Étoiles 2017
 5.
Marlon Dino and Lucia Lacarra / Ballet Dortmund, "Light Rain" by Gerald Arpino, Gala des Étoiles 2017
 6.
Vladimir Malakhov and Beatrice Knop, "The Old Man and Me" by Hans van Manen, Gala des Étoiles 2017
 7.
Beatrice Knop and Vladimir Malakhov, "The Old Man and Me" by Hans van Manen, Gala des Étoiles 2017
 8.
Natasha Kusch (Giselle) and Ivan Putrov (Count Albrecht), "Giselle" by Jules Perrot and Jean Coralli, Gala des Étoiles 2017
 9.
Eno Peci (The Poet's Shadow) / Vienna State Ballet, "Blanc" by Daniel Proietto, Gala des Étoiles 2017
 10.
Eno Peci (The Poet's Shadow) / Vienna State Ballet, "Blanc" by Daniel Proietto, Gala des Étoiles 2017

all photos

©

Piereluigi Abbondanza
 Editing:
 Laurence Smelser, George Jackson