"Swan Lake"
Vienna State Ballet
Vienna State Opera
Vienna, Austria
May 14, 2017
by Ilona Landgraf
Copyright © 2017 by Ilona Landgraf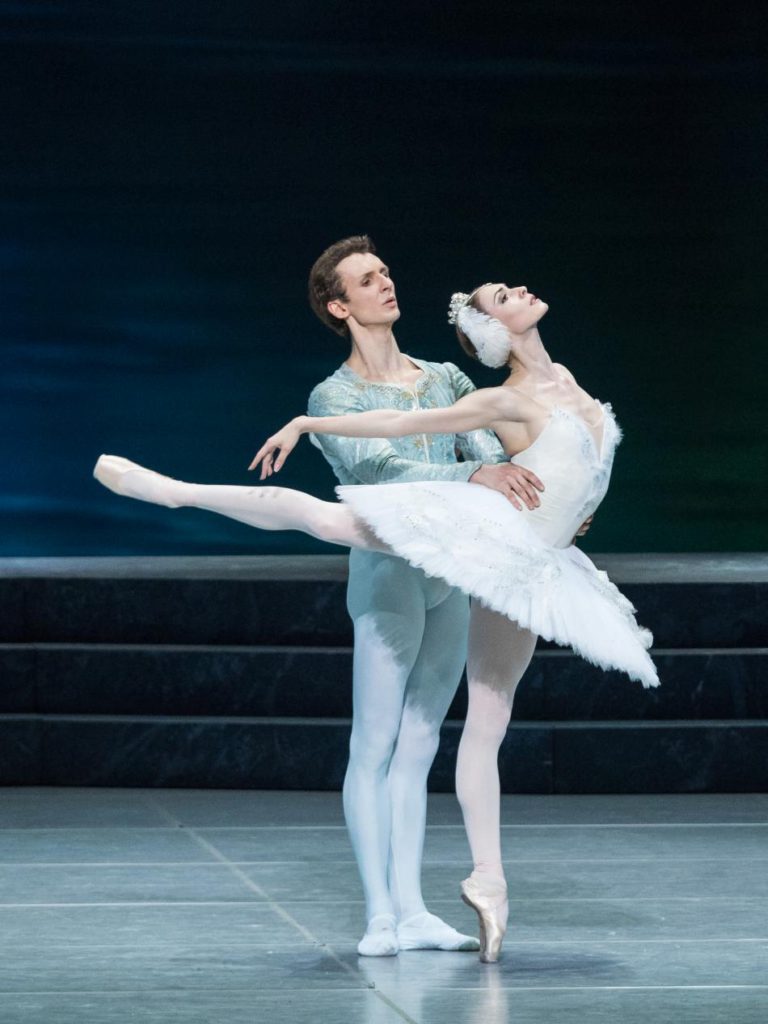 "French and Russian style differ, so everything is a bit new at the moment," Semyon Chudin told me in an interview a few weeks before his premiere in Rudolf Nureyev's "Swan Lake" in Vienna. He and Olga Smirnova, both figureheads of the Bolshoi, guested in the leading roles with Manuel Legris's company. I saw the first of two performances. How did they do?
Nureyev's version differs in style, choreography and the weight given to several characters in comparison to other traditional interpretations of "Swan Lake". The role of Benno, Prince Siegfried's friend, is gone and, unlike in Russian productions, there is no fool either. Instead the focus shifts towards Siegfried, whom Nureyev danced more than fifty times himself; his last performance was in 1988 a few days after his 50th birthday. Nureyev's Siegfried has more to dance – a formal Pas de cinq at his birthday party followed by a melancholy solo, for example – and allows deeper insight into his psyche. At the end he falls victim to Von Rothbart's revenge and drowns in the floods of the lake, whereas Odette, still alive, stands at the lakeside like the idealized female. However desperately Siegfried stretches his arms towards her she is unattainable. He is doomed to die.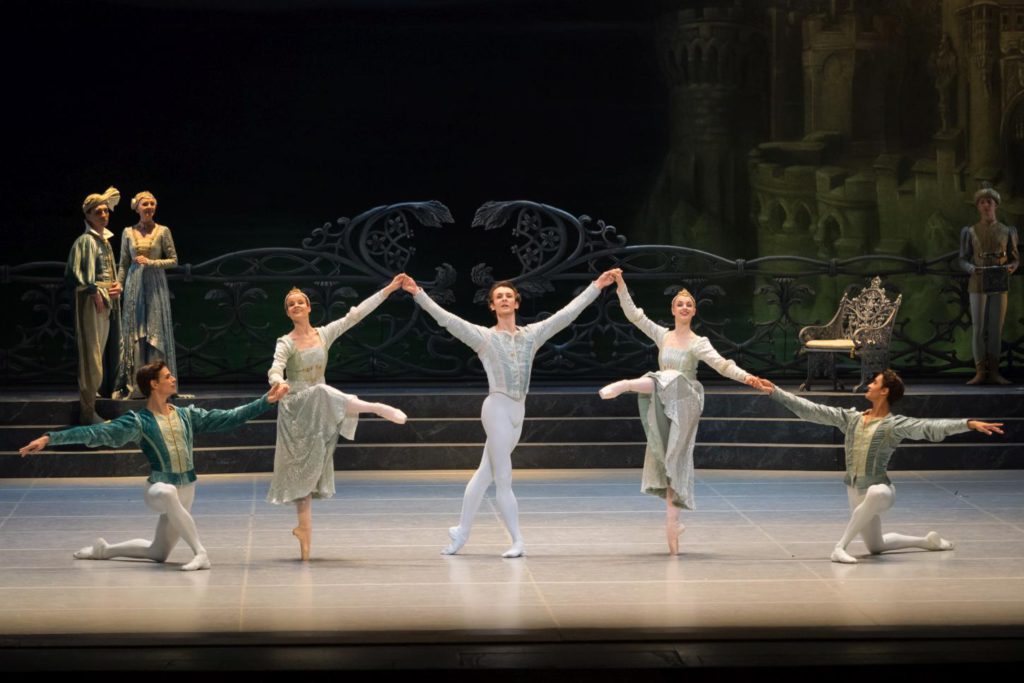 "In the premiere [at the Bolshoi in 2013] I felt more at home as Odette," Smirnova said in the same interview mentioned above. Given her delicate limbs, porcelain complexion, beautiful big eyes and restrained personality – could one assume differently? In Vienna she portrayed a genuinely sad yet composed White Swan. Was that because she anticipated Siegfried's unfaithfulness deep inside? Yet she overcame her fear of him, stepped determinedly forward, defended her swan maidens and, little by little, allowed herself to love and to be loved. It seemed as if Odette willed herself to transcend what seemed inevitable. Did her strength come from courage to be vulnerable?
Smirnova's every move was eloquent, pure, unadorned and suffused by innate grace. Not a single move was mere decoration; everything had a reason and carried meaning. She combined the utmost refinement with stupendous technique and used both to present a natural, touching character.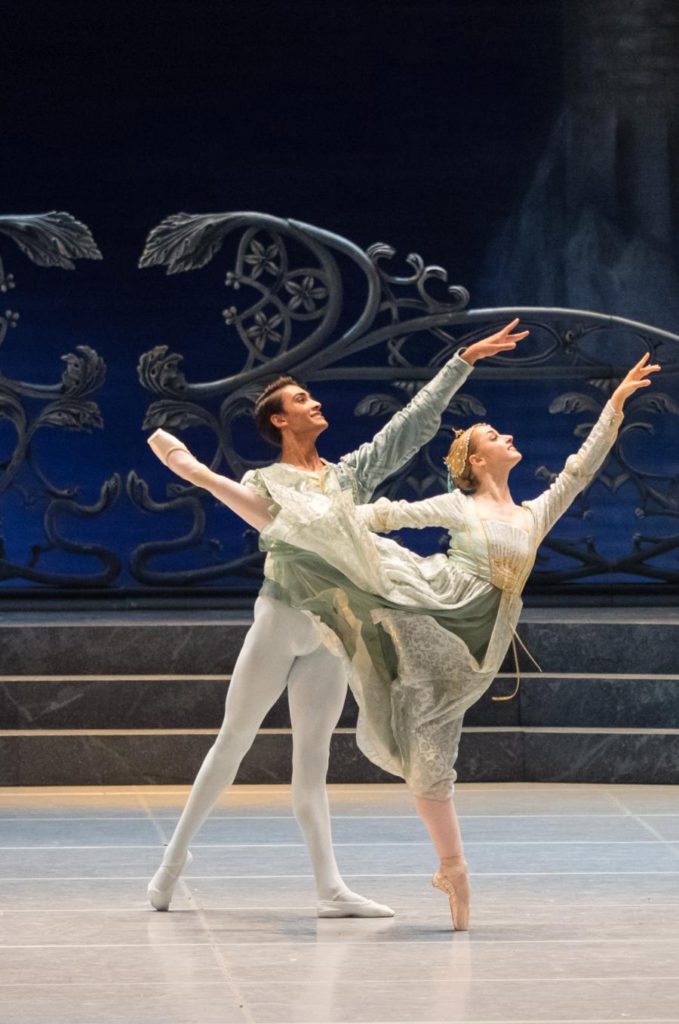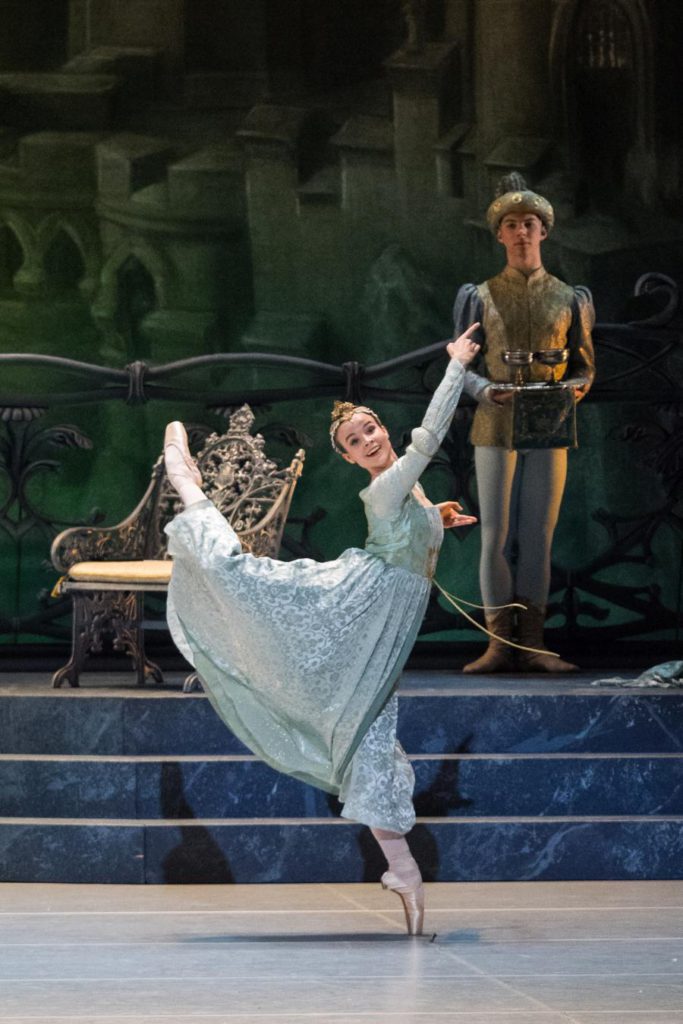 Could she be an irresistibly seductive Odile? She could! In fact her Odile knocked one's socks off and Odile's pas de deux with Siegfried brought the house down. Drop-dead gorgeous, everything about her sparkled: her tiara, her smile, her glances at Siegfried – in short, her entire being. She could have jumped right out of Vogue, except that instead of demonstrating shallow glamour, she captivated with her openness and bright self-confidence. Maybe one was slightly irritated by the short passage in which she copied Odette's dance, the brief complicit glances she cast to Von Rothbart and the tiny moments in which she dropped her smiling mask. But the fraud was so perfect that doubts quickly dissipated.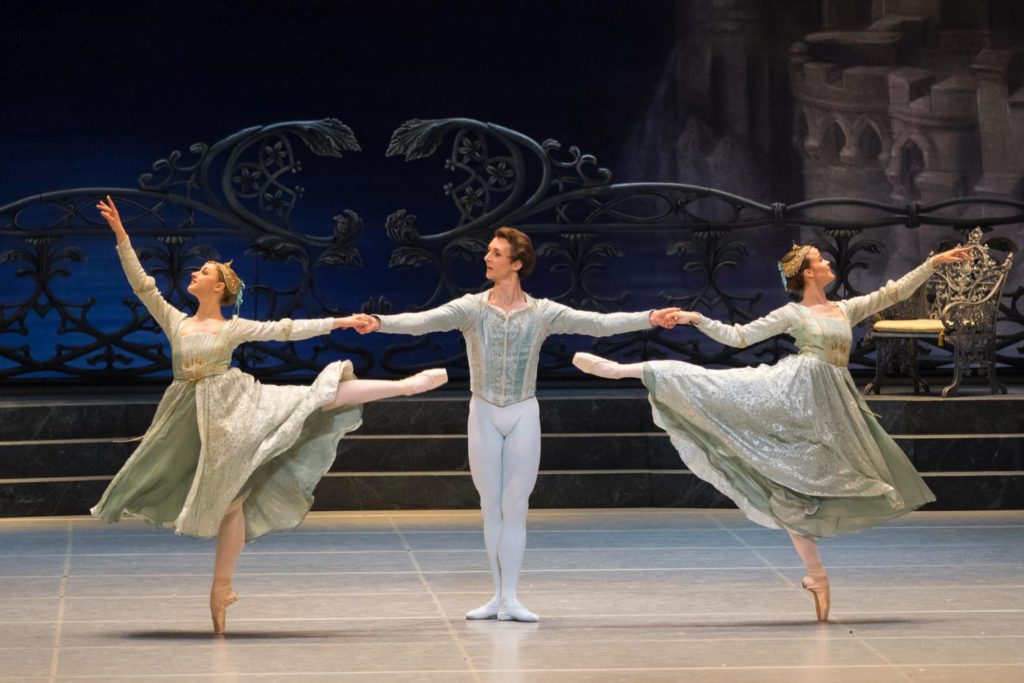 One could almost read the thoughts flashing through Siegfried's mind: "Wow, what a woman! And she hits on me!" On Odette he projected his romantic yearning; she symbolized an ideal of love. But would it have stood the test of everyday life? Besides, how much of what he deemed love was empathy? Odile, by contrast, made his hormones rush. She was brimming with life, a full-blooded woman, no other-worldly swan princess. Could Siegfried actually be blamed for not resisting her?
How grown-up and experienced was this Prince? Being presented with the arbalest delighted him like a child with a new toy. Having been melancholic and brooding after his birthday party, the moment he lay down the arbalest at the lake and refrained from hunting the swans he entered the fast lane to maturity.
Siegfried was too independent and strong-willed for his mother (Oxana Kiyanenko) to urge him insistently to get married. At the ball he seemed to realize that he needed to choose a wife, but the sheer array of potential brides was too much for him. Siegfried rejected them politely but firmly with a declining nod. Chudin is a superb actor; watching him one forgets that he is acting and instead feels with him. His gloom in the first act swept across the orchestra pit as did his love, excitement, and desperation.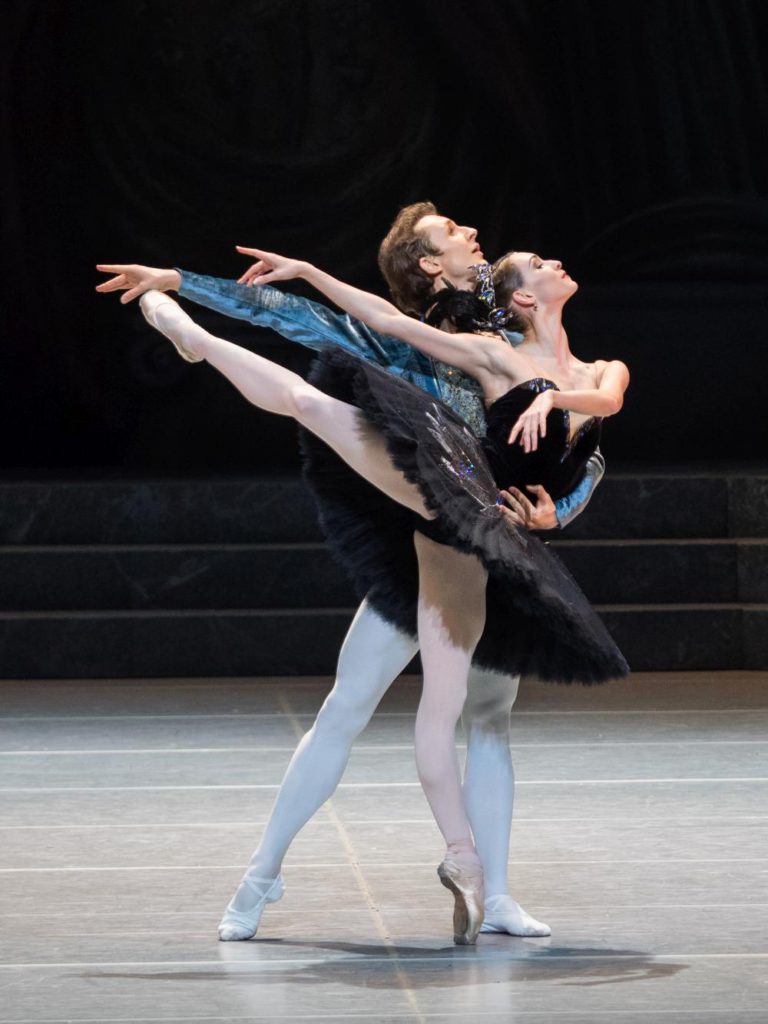 Nureyev's style was new to Chudin and made his performance stunningly fresh. Chudin is focused on details and critical of himself. Watching him confidently deliver elegant series of little jumps, pirouettes and all the tricky extras Nureyev loved to do himself, Chudin seemed to have taken yet another step in his artistic development.
Both Bolshoi dancers are known for their fascinating emotional rapport onstage. Each of their encounters, every pas de deux, was intensely emotive. The intensity was enhanced by the exceptional purity of their classical dance. Technical clarity and emotional turmoil contrasted strongly. Luisa Spinatelli's minimalistic set design also supported this effect. For the lakeside she created a backdrop and side drapes depicting a cloudy heaven, which merged into the water surface. The ball scene had a throne, a few benches, shallow stairs and, on the backdrop, the wall of a room in a castle.
The corps danced neatly throughout, breaking from courtly group dances into a buoyantly whirling circle at the Prince's birthday party. Pointe shoes were hardly audible as if weight were cushioned miraculously by air pads. Effortless elegance pervaded the dances.
Instead of eagerly flapping their arms, the swan maidens often held them high and slightly tilted, their wrists gently dropped. Looking at that forest of arms, one felt the sadness those creatures carried inside.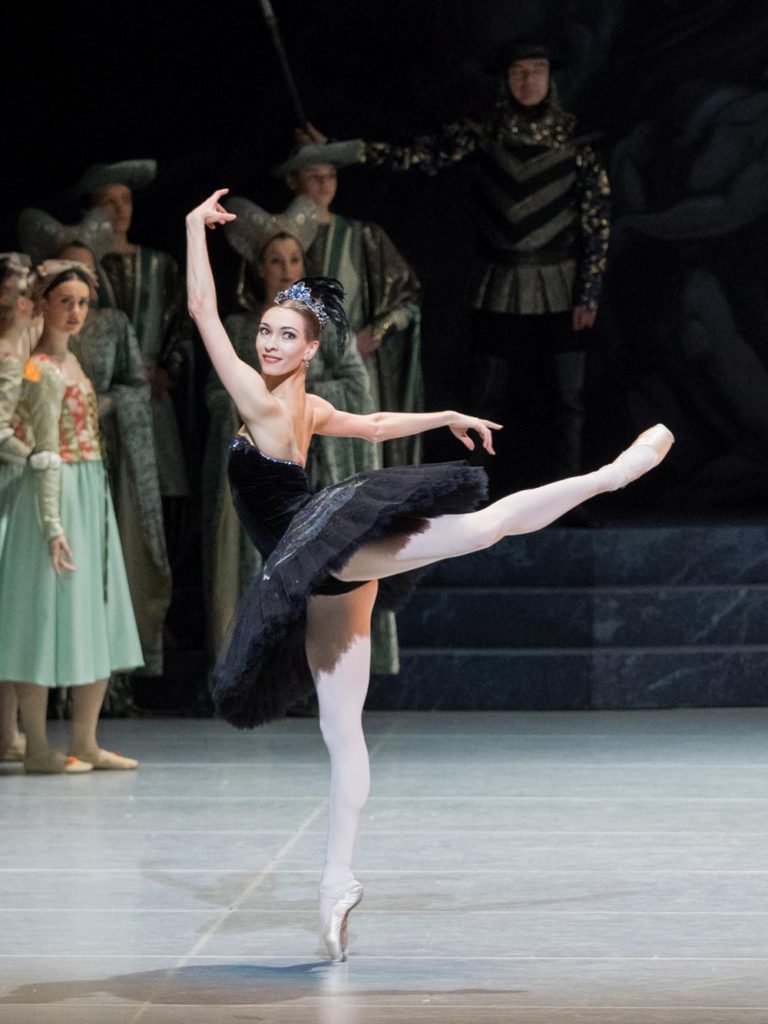 The dance patterns for the corps were visually interesting and varied except for a few awkward moments in which swans alternately hunkered down and rose to make the scene look in motion. Another passage was faintly reminiscent of the entrance of the Shades in "La Bayadère".
Of the character dances at the ball, the Hungarian one, led by Nikisha Fogo and Géraud Wieleck had the most verve, while the other dances lacked distinction and pizzazz. Eno Peci was the sinister Von Rothbart, ferociously beating his black and red wings. Jaimy van Overeem depicted the Prince's composed tutor.
According to the program book, costumes (also by Spinatelli) were inspired by the fantasy world of King Ludwig II of Bavaria. Spinatelli was especially inventive in terms of headdresses. Caps of different sizes, bandeaus, wreaths made of cloth, tiaras and crowns – almost everyone wore something. The Master of Ceremonies (Gabor Oberegger) had a turban-like headgear with a fancy piece of cloth sticking sideways like a stiff flag. The Queen paraded an extravagant basketwork on her red hair.
Paul Connelly at the conductor's podium of the Orchestra of the Vienna State Opera kept an attentive eye on the stage, subtly adjusting the pace to solos and pas de deux. Tchaikovsky's score was given a fine rendition.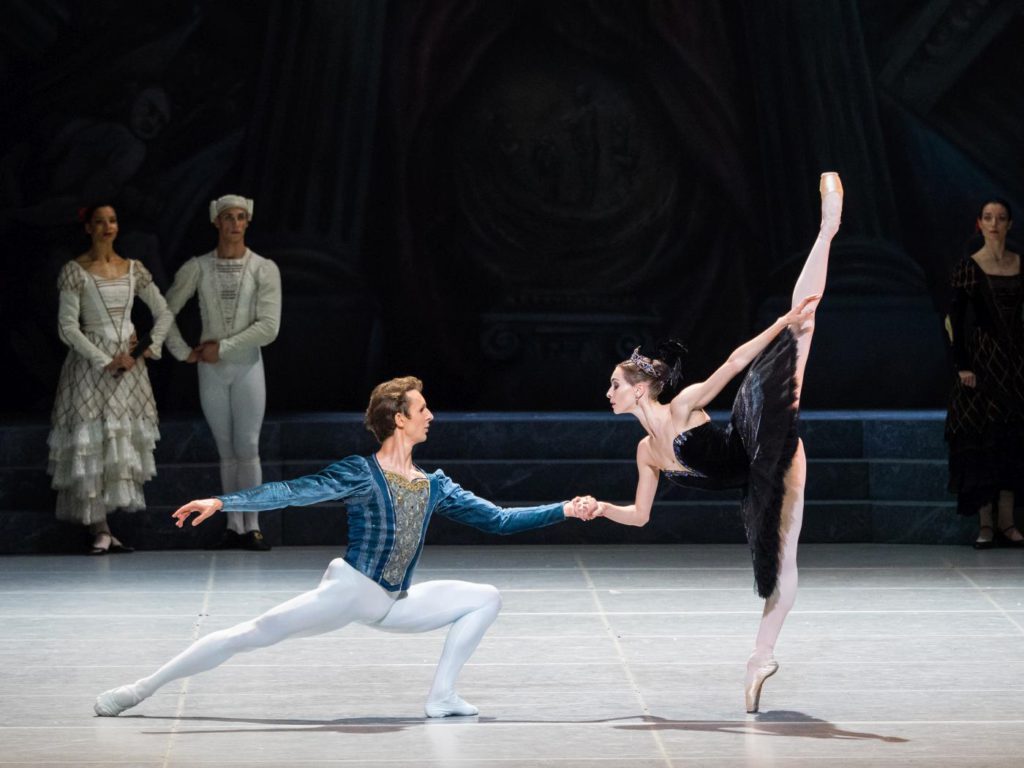 | | | |
| --- | --- | --- |
| Links: | | Website of the Vienna State Ballet |
| | |  Website of the Bolshoi Theatre |
| Photos: |  1. | Semyon Chudin (Prince Siegfried) and Olga Smirnova (Odette), "Swan Lake" by Rudolf Nureyev after Marius Petipa and Lev Ivanov, Vienna State Ballet |
| |  2. | Jakob Feyferlik and Nina Tonoli (Friends of the Prince), Semyon Chudin (Prince Siegfried), Natascha Mair and James Stephens (Friends of the Prince), "Swan Lake" by Rudolf Nureyev after Marius Petipa and Lev Ivanov, Vienna State Ballet |
| |  3. | James Stephens and Natascha Mair (Friends of the Prince), "Swan Lake" by Rudolf Nureyev after Marius Petipa and Lev Ivanov, Vienna State Ballet |
| |  4. | Nina Tonoli (Friend of the Prince), "Swan Lake" by Rudolf Nureyev after Marius Petipa and Lev Ivanov, Vienna State Ballet |
| |  5. | Natascha Mair (Friend of the Prince), Semyon Chudin (Prince Siegfried) and Nina Tonoli (Friend of the Prince), "Swan Lake" by Rudolf Nureyev after Marius Petipa and Lev Ivanov, Vienna State Ballet |
| |  6. | Semyon Chudin (Prince Siegfried) and Olga Smirnova (Odile), "Swan Lake" by Rudolf Nureyev after Marius Petipa and Lev Ivanov, Vienna State Ballet |
| |  7. | Olga Smirnova (Odile) and ensemble, "Swan Lake" by Rudolf Nureyev after Marius Petipa and Lev Ivanov, Vienna State Ballet |
| |  8. | Semyon Chudin (Prince Siegfried), Olga Smirnova (Odile) and ensemble, "Swan Lake" by Rudolf Nureyev after Marius Petipa and Lev Ivanov, Vienna State Ballet |
| | | all photos © Vienna State Ballet / Ashley Taylor |
|  Editing: | | Julie Bradley |