"Positioning Ballet 2019"
Dutch National Ballet
Dutch National Opera & Ballet
Amsterdam, The Netherlands
February 16/17, 2019
by Ilona Landgraf
Copyright © 2019 by Ilona Landgraf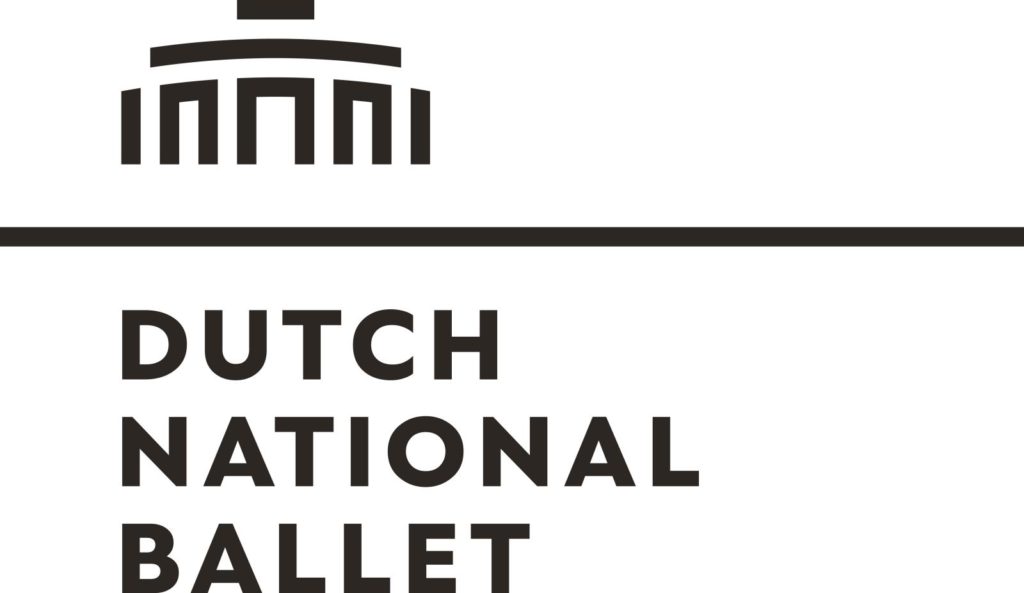 This February, the Dutch National Ballet welcomed international dance professionals for a two-day working meeting at the second "Positioning Ballet" conference. In 2017, at the first iteration of the event, the key topics were heritage, diversity, and identity. The 2019 meeting dealt with the relevance of ballet in the 21st century, the work culture ballet aims to embody, and the types of leadership required from artistic directors. Unlike in 2017, this year's conference was closed for the press on the first day. As such, I missed the two keynote speeches – one by Jennifer Homans, the author of "Apollo's Angels", and the other by Theresa Ruth Howard, the founder and curator of MoBBallet (Memoirs of Blacks in Ballet) – and the discussions that followed. Homans spoke about internal and external threats to the arts and ballet in particular, while Howard's speech was titled "The Deconstruction of the Anatomy of Culture and Leadership in Ballet".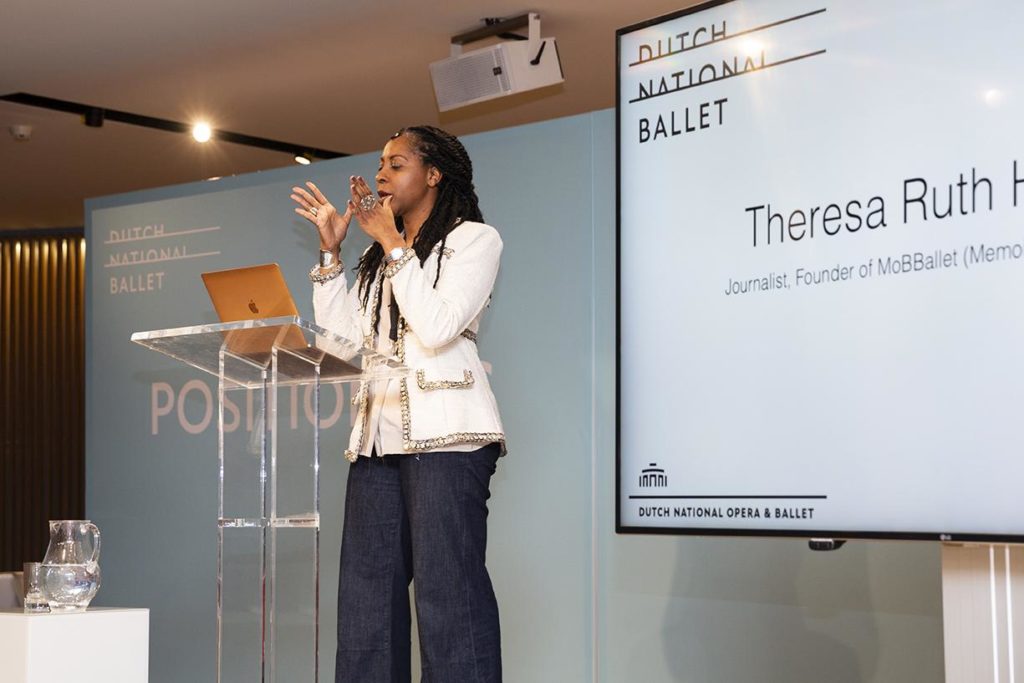 What follows is a detailed report on the second day's panel and plenary discussion. I have already reported on the two performances presented by the Dutch National Ballet over the course of the conference: "Requiem", a double bill with pieces by David Dawson on Saturday evening, and "Ode to the Master", an all-Hans van Manen-program on Sunday afternoon.
Conference Participants
As in 2017, around 120 experts in the field of dance participated. Among the artistic directors were (in alphabetical order):
Dirk Badenhorst (South African International Ballet Competition and Mzansi Ballet), Filip Barankiewicz (The Czech National Ballet), Rachel Beaujean (Associate Artistic Director, Dutch National Ballet), Kader Belarbi (Ballet du Capitole), Tara Birtwhistle (Associate Artistic Director, Canada's Royal Winnipeg Ballet), Ted Brandsen (Dutch National Ballet), Sofia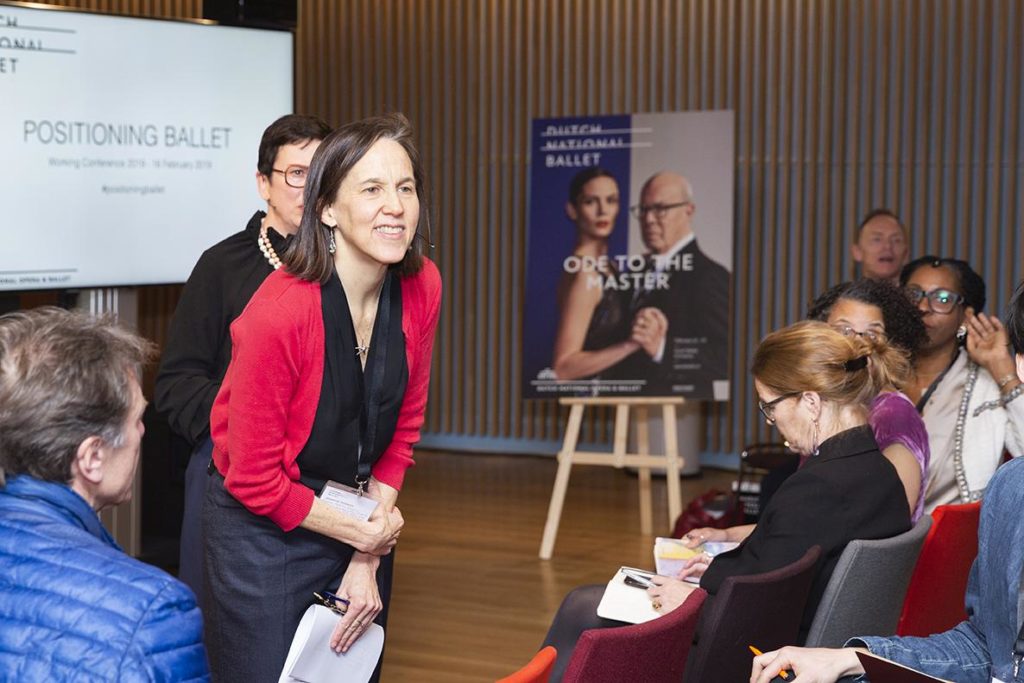 Campos (National Ballet of Portugal), Li Cunxin (Queensland Ballet), Thomas Edur (Estonian National Ballet), Christopher Hampson (Scottish Ballet), Nikolaj Hübbe (The Royal Danish Ballet), Aivars Laimanis (Latvian National Ballet), Ivan Liška (Bavarian Junior Ballet Munich), Ingrid Lorentzen (Norwegian National Ballet), Kevin McKenzie (American Ballet Theatre), Ernst Meisner (Artistic Coordinator Junior Company, Dutch National Ballet; interim artistic director of Dutch National Ballet Academy), Hope Muir (Charlotte Ballet), Mikko Nissinen (Boston Ballet), Kevin O'Hare (The Royal Ballet), Johannes Öhman (State Ballet Berlin), Madeleine Onne (Finnish National Ballet), Krzysztof Pastor (Polish National Ballet, Lithuanian National Ballet), Mário Radačovský (National Theatre Brno), Nicolas Le Riche (Royal Swedish Ballet), Tamara Rojo (English National Ballet), Aurélien Scannella (West Australian Ballet), Tamas Solymosi (Hungarian National Ballet), Alistair Spalding (Sadler's Wells), Christian Spuck (Ballet Zurich), Remus Şucheană (Deutsche Oper am Rhein), and Elena Tupyseva (Theatre Ballet Moscow).
Introduction by Ted Brandsen on February 17:
In his introductory speech, Ted Brandsen, Dutch National Ballet's artistic director and the host of the conference, highlighted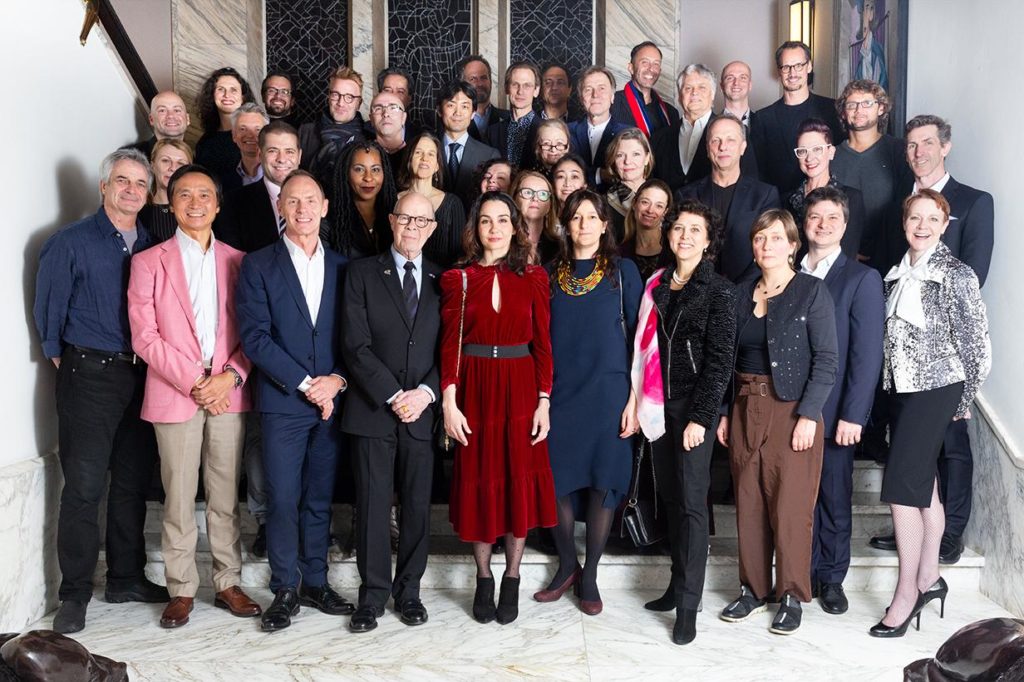 that, ballet is a culture in which physical intelligence is greatly developed. But there's not always enough time for reflection, for questioning, for contemplation. We haven't been trained that way – so we have to develop that practice ourselves. (…) One of our central questions yesterday was: What is the work culture that ballet would like to embody? And this was made more urgent by some of the recent publications (…) about some excesses that were happening in our dance world. I think Theresa Ruth Howard made a good point in her keynote speech [when asking]: How was it possible that some of these excesses actually evolved over years and that it seemed almost inevitable that we get these things. We mentioned your 12-step program for recovery and the first step is: admitting that there is a problem. We touched upon this in breakout sessions, and I think for many of us there were new insights. For me, there was a new insight about how to deal with undesired behavior, because it's usually about that. (…) And we talked about how it is important to instill values and where [those values] start. (…) Valuation starts from the corps, from the artistic director who is the leader. You can't wait for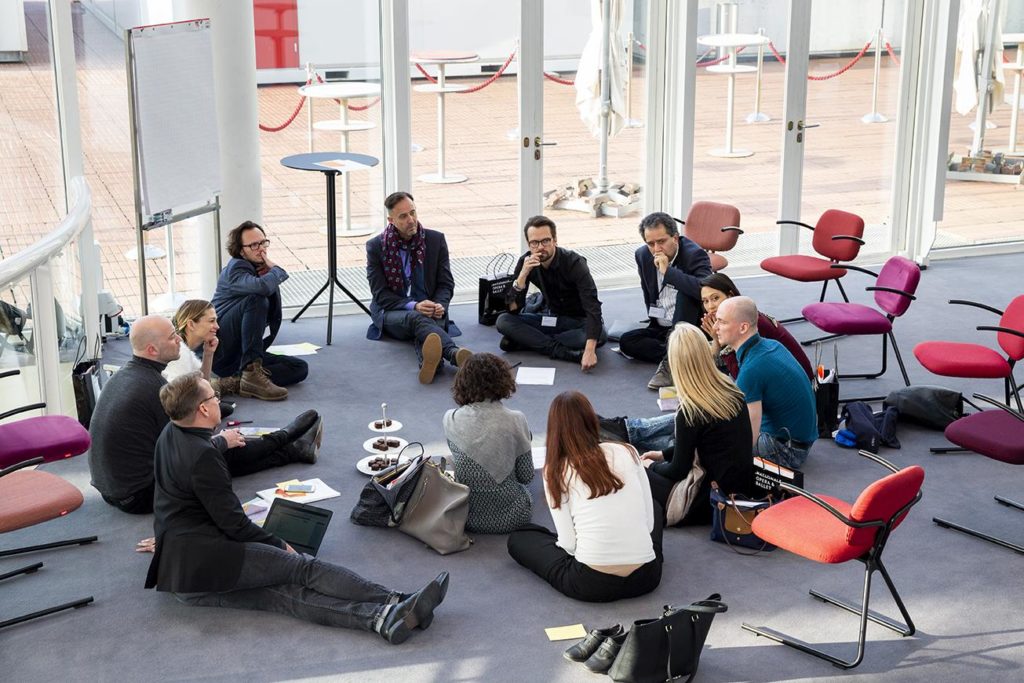 the board to do that, you can't wait for the staff – it has to be us. (…) Lots of questions – no recipes, no easy answers. This is also not the point of a conference. It's not about finding solutions that fit everyone. It's about us starting to think critically about how we do our work and where we would like to take it.
The second important question was about how we deal with the changing relationship between ballet and audiences. How can ballet remain relevant to the audience in the 21st century? That's a huge question. We've talked about different issues, about how it becomes difficult sometimes to retain the canon of classical ballet, which has some very antiquated ways of looking at society and looking at people, but beautiful choreography. (…)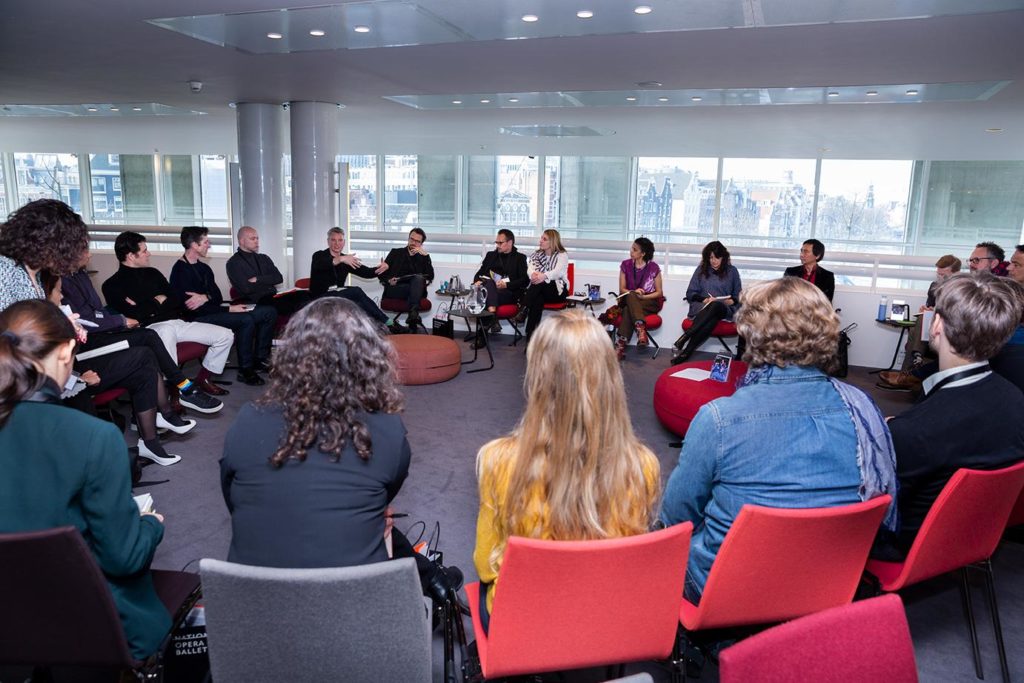 We'll continue the discussion today especially also referring to several things Jennifer Homans mentioned in her keynote speech. Some of the threats that we are encountering as an art form and as a culture are the rise of populism and the erosion of standards of behavior in the public sphere. We see that all around us. (…) She reminded us that ballet actually started out not just as an art form but as a way of being, as a code of civil behavior. And she said: "By being leaders in the ballet art form you're already going against the current of time." (…) The way we want to behave and the way we want our art form to be is a model of how we want the world to be. She also said that ballet was a microcosm of society, to which Alistair Spalding responded: "It's not really a microcosm of society, it's quite different." And that's true! In ballet land we do live in sort of a bubble. Within that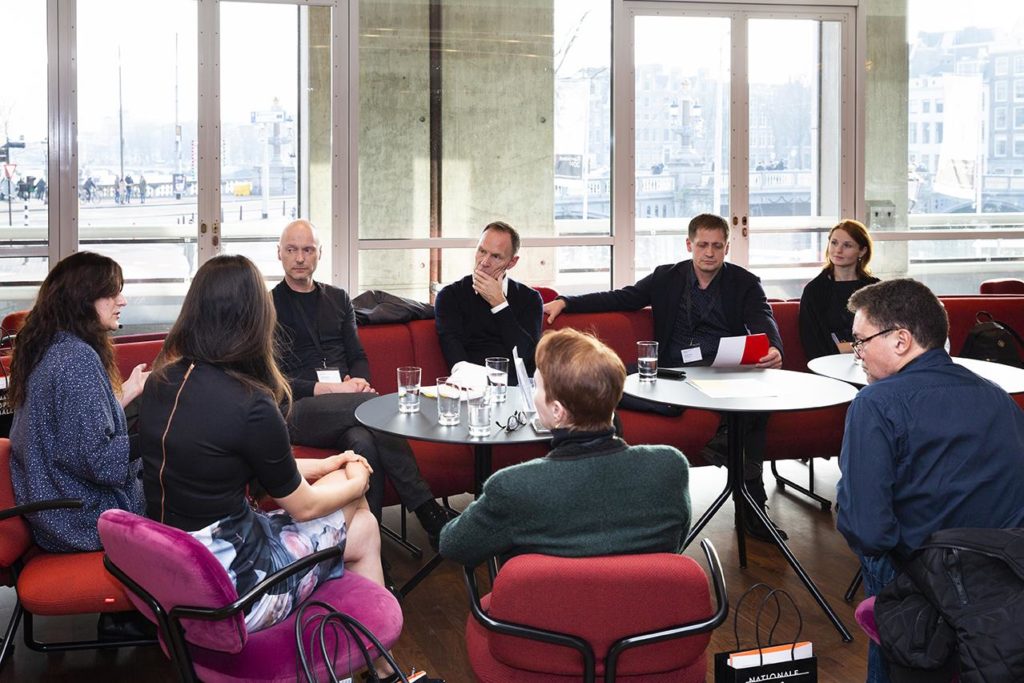 bubble I always think: we have fantastic young people who are talented, who come together to create moments of beauty. That's an amazing thing for us to be able to do. And if we – with all these people who are talented and driven and who have a desire to work together – if we can't make that work, how about the rest of society? If we can't make it fun and good and healthy and forward-looking, then the rest of the world is having a really hard time.
Panel Discussion on February 17:
The members of the panel discussion on Sunday mid-morning were Laura Cappelle (sociologist and French-based dance critic for the Financial Times and others), Sarah L. Kaufman (dance critic for the Washington Post), Wendeline Wijkstra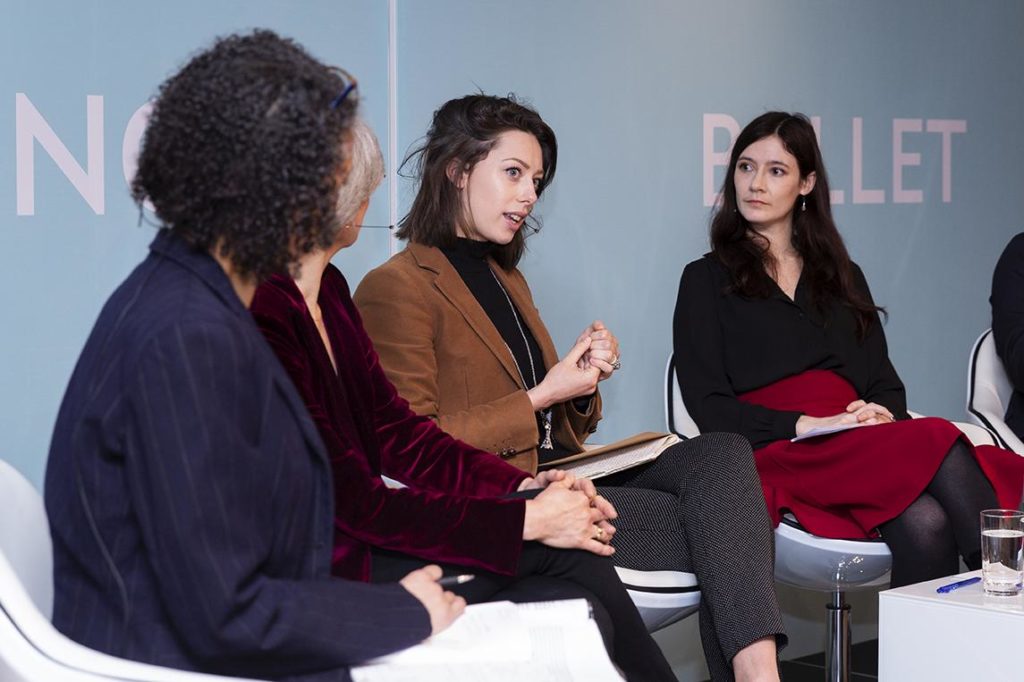 (dancer for the Dutch National Ballet), Adesola Akinleye (choreographer, performer, writer, teacher, and speaker), and Ernst Meisner (choreographer, artistic coordinator of Dutch National Ballet's Junior Company, interim artistic director of the Dutch National Ballet Academy). As in 2017, Peggy Olislaegers chaired the discussion. Olislaegers was recently appointed to the position of research and development associate with the Dutch National Ballet.
P. Olislaegers:
Yesterday during the press conference we talked about #MeToo and how that influenced the daily practice of some artistic directors. [To S.L. Kaufman] You wrote about it. How did #MeToo influence your observations in relationship to the dance industry and the dance art?
S.L. Kaufman:
(…) Humans are interested in stories about humans, so as a writer I'm always looking 1) to generate excitement about the art form and 2) to gain readership by writing about the people. Maybe that's a slightly newer trend in arts journalism. Years ago, maybe, I could have sold my editors a story about the artistic process of a choreographer and what he was thinking in creating this new ballet. Now there's not that much interest from my editor's point of view and that's kind of the first line I have to go through. Everyone is interested in dancers (…) – their life, their routine. Dancers are extraordinary, everyone knows that, and the readers want to know more. They want to get behind the scenes and find out really about their human lives. (…) When you bring all of this into a story it becomes very interesting to the public. And that's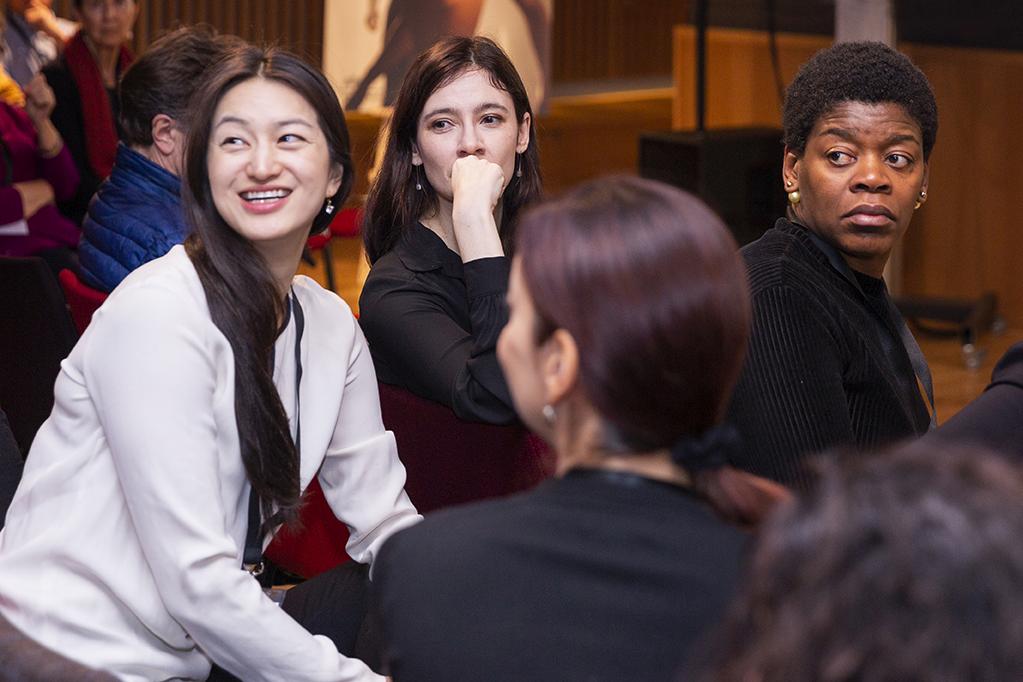 where #MeToo factors in. This is a reality now in many different professions and many different spheres, and to locate it in the dance world as well, where we've already got a fascination with the people, and with #MeToo on top of that – you have a lot of interest. My perspective is that this is all good for bringing audiences into the theater. I would say we can have lot of different feelings and interpretations of what's going on at the New York City Ballet, but I'm not entirely positive that it's resulted in a decrease in ticket sales. (…)
P. Olislaegers:
I hear you saying it's not just writing about scandals that makes people buy the paper; it's an invitation to zoom in to the life of the dancer, (…) and you said that the moment we are not afraid to share human stories, we build audiences.
S.L. Kaufman:
You build interest. And that's a good starting point that hopefully ends up in a ticket sale.
P. Olislaegers:
How did it change your perspective of dance? (…) Were you surprised by this?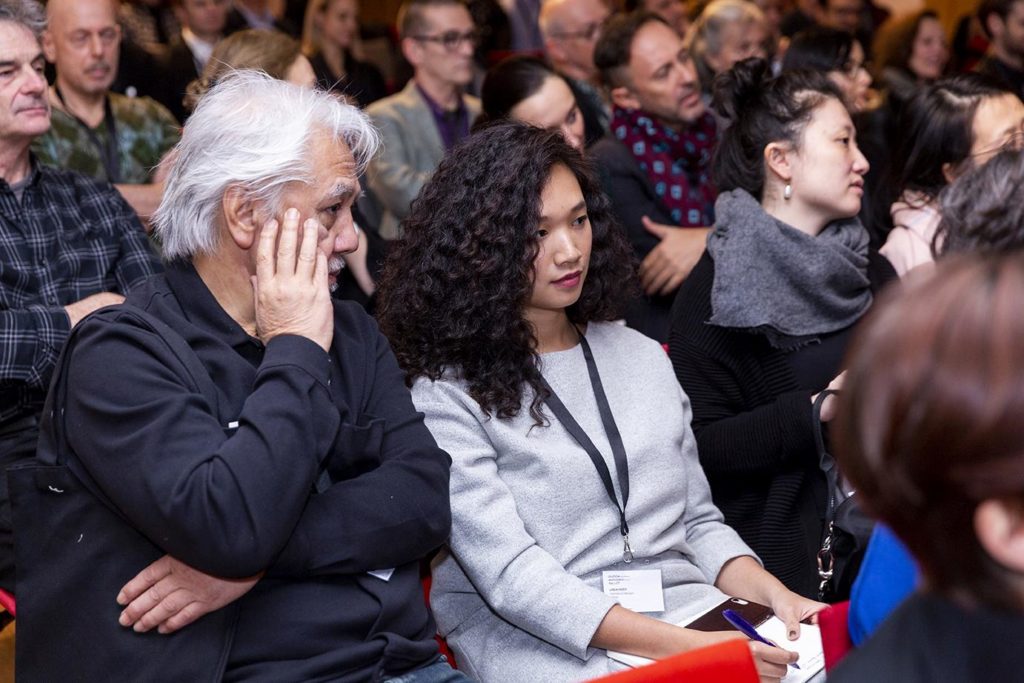 S.L. Kaufman:
No. I would say there was zero surprise. The difference is that journalists are now paying attention and editors are listening … [We've known of talk, from] rumors to outright discussions and evidence, about maleficence and wrongdoing at certain companies for years. Because of the #MeToo-wave, (…) it's become a story that can be written about and now editors are more comfortable that they won't get sued, that there is interest, that it's substantiated, and that it matters. (…)
P. Olislaegers:
Were you corrected by some people asking you: 'What are you doing? You are not helping the art form further.' Did you experience something like that?
S.L. Kaufman:
No.
P. Olislaegers:
The opposite?
S.L. Kaufman:
I'm not sure if I really had conversations about whether this is helping the art form or not. I think it's more a matter of bringing out the truth.
P. Olislaegers:
Was that difficult?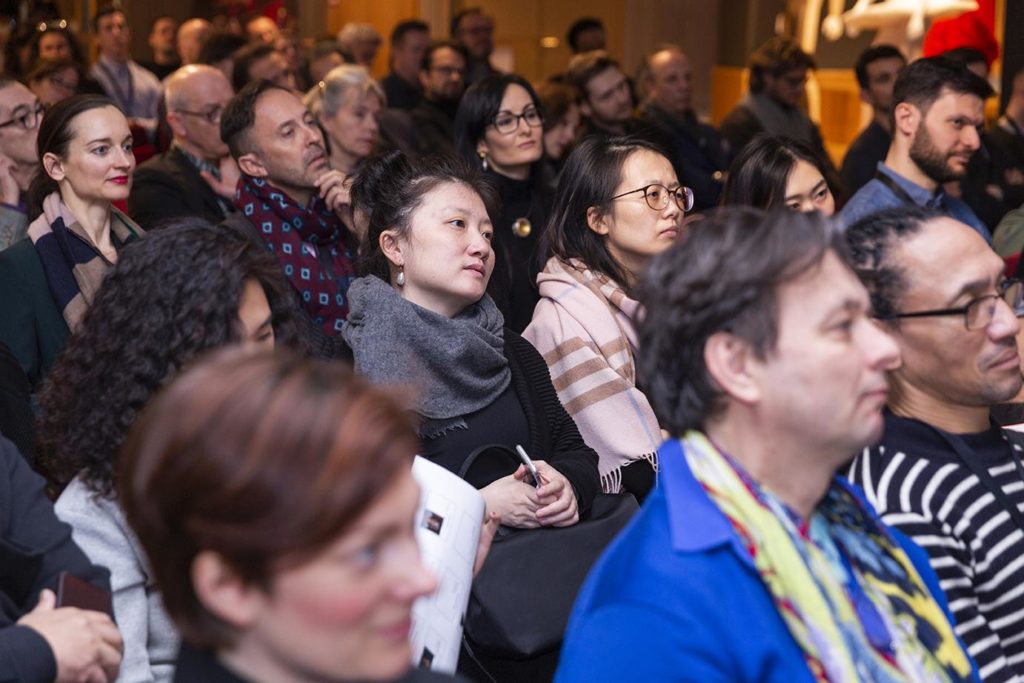 S.L. Kaufman:
Difficult to get people to speak about it on the record. Very difficult. And at the Washington Post, we've got a very high threshold for that.(…) Finding people who are really willing to say: "This is my name and I'm saying this" – that was the difficult part.
P. Olislaegers:
Wendeline, you're a dancer at Dutch National and you [referring to S.L. Kaufman] described the specific elements of the life of a dancer (…). Did you recognize that?
W. Wijkstra:
[to S.L. Kaufman] You know the ballet world very well and also you understand what it means to be a dancer. Of course you have a different perspective on it, because as you said you speak from the side of the press. So, for example, hearing you saying whether or not the #MeToo issue has an effect on ticket sales is interesting, because to me as a dancer that wouldn't be the point at all. I find it very important that people come to the theater for the right reason and not to come and see someone because they've heard that he'd been touched by someone everyone knows. We want people to come for the art form. (…)
P. Olislaegers:
You and a lot of colleagues are in contact with audiences through Instagram accounts. You share your personal stories, and you're also seen as more or less individuals within the company. Is that a way of informing people? (…) Is that also something you feel responsible for – sharing your personal points of views, your stories with the audience out there?
W. Wijkstra:
I find myself very, very responsible (…) for explaining to the outside world what it means. Also, if you have a dream, go for it. That's the message any child needs to hear.
(…)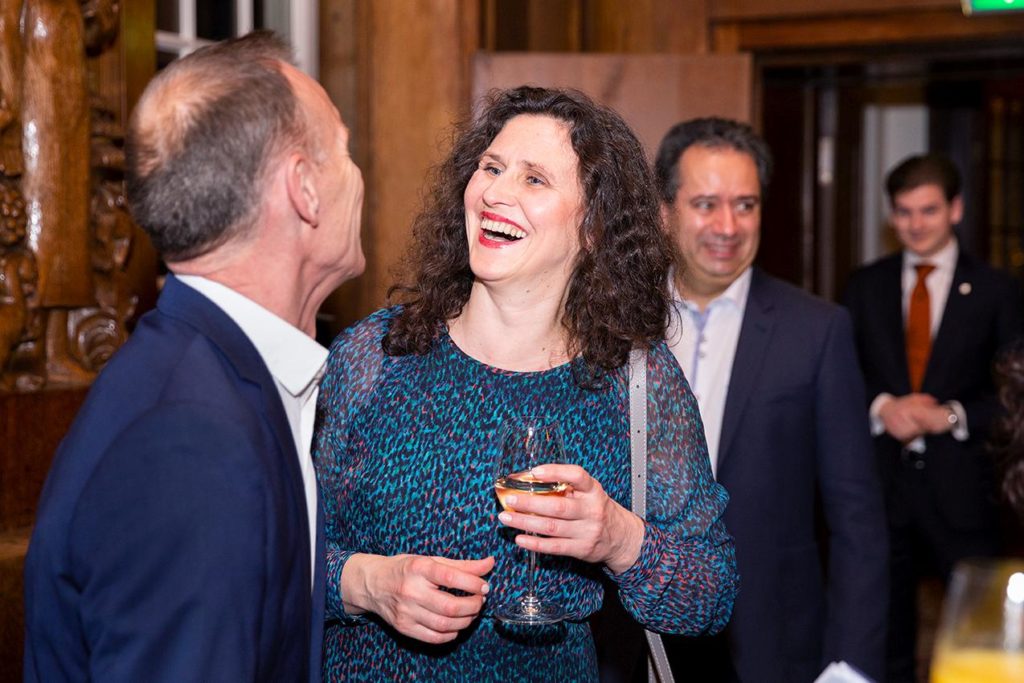 P. Olislaegers:
Do you feel that you're able to co-create the output of this company?
W. Wijkstra:
I'd like to think so. [laughs]
P. Olislaegers:
We'll come back to that, because you're a dancer of the corps de ballet. We talked about that earlier, that for some people this is reason to think that you're not entitled to sit here, that it should be a principal. [turning to E.Meisner] Did you think: "Oh, yeah, yeah, yeah?"
E. Meisner:
I think even principal dancers would agree that a strong point about a ballet company is always that you can't do it alone.
P. Olislaegers:
Of course. I've met a lot of principals who underlined that the people in the corps de ballet create the style and the heart of the company.
L. Cappelle:
[interjecting] The reality is that principals speak more in the studio than corps de ballet members – based on what I saw.
P. Olislaegers:
Laura, you did research on processes recently. Can you share a little bit of that?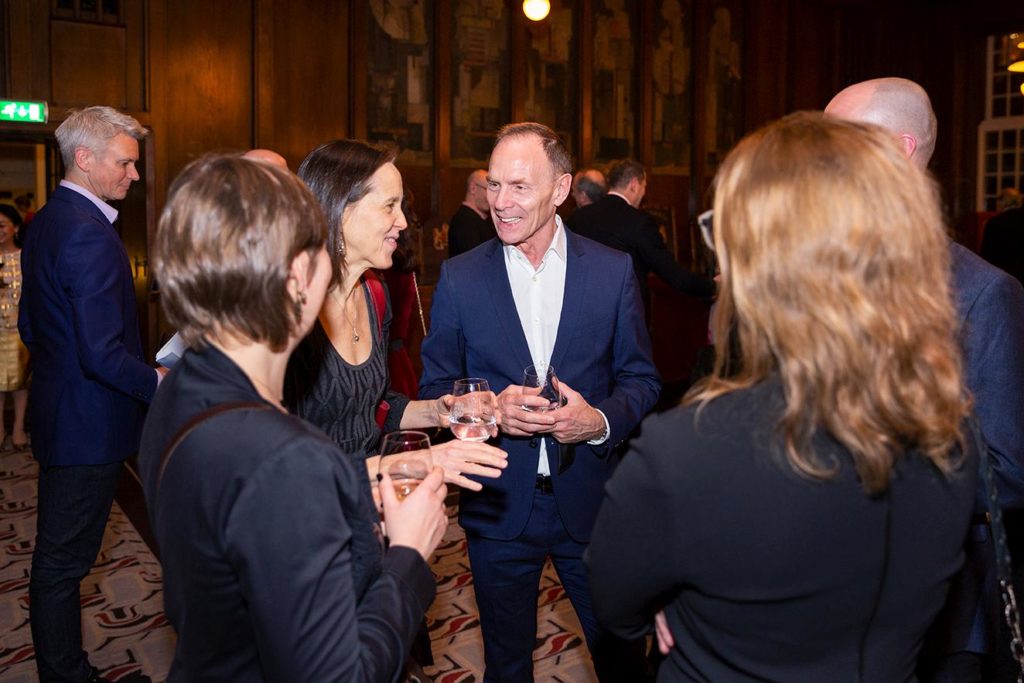 L. Cappelle:
Yes, sure. I'm a journalist, but also a sociologist, and I recently completed a PhD about the creation process in repertory ballet companies. I worked with four different companies in Paris, Moscow, London, and New York, trying to see how the creative process works in different environments and in companies that have different histories. (…) You mentioned that hierarchy plays a part in the way creation happens in a company – [and] you can't avoid that. I was having that conversation again last night with a choreographer here who was saying that (…) she felt it difficult once she was actually faced with the reality of the ballet company what to do when you're meant to use the principals to feature them. You're perhaps meant to have a corps de ballet – because that's what their job is supposedly – and you may not want that. I found in my research that some choreographers, for instance, will decline to use dancers that they think are required to be cast as part of the first cast because they don't know [them] yet. (…) And in some companies, that's unacceptable. If you have the top principal of the company in your creation, that person will be the first cast. So there's a lot of tension between hierarchy and the creative process.
P. Olislaegers:
Talking about hierarchy – that's something you're also questioning Adesola. You're preparing a new book, "(Re)Claiming Ballet", in which you're going to show the broadness of the practices and relationships in ballet next to the practices of the national companies. (…)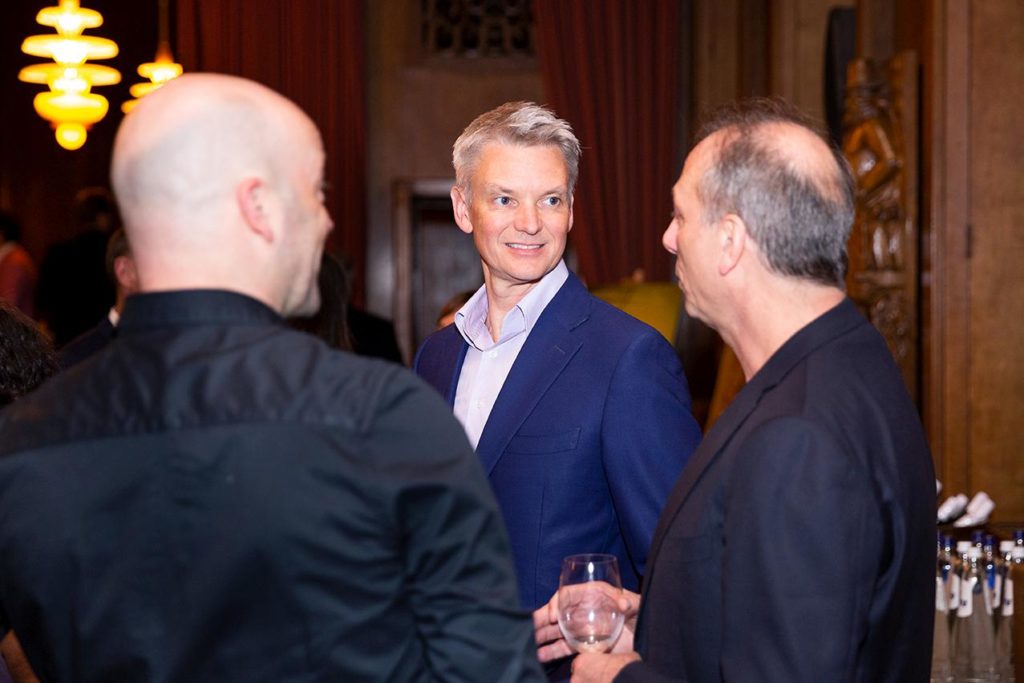 A. Akinleye:
Yes, the book is about the idea that quite a lot of practices we talk about and want to adopt are already happening and have happened for many years – particularly in companies and schools that work within a kind of queer setting and also within a non-white setting. So sometimes we could be reinventing a wheel that has already been invented and also is in good use. We sometimes narrow our idea of what ballet is to a sort of mainstream idea when there's a lot going on around. (…) There is a structure, and the hierarchy serves a purpose, but I think it's the value within that. A hierarchy doesn't necessarily need to mean that things towards the top of the structure are better or more valuable than things towards the bottom – they just have different roles. I think it's more about questioning how we engage with those structures. What are the values that we're seeing in them? (…) We can choose our inheritance. We don't have to choose the negative or derogatory parts of those structures. (…) How we unpack those values especially – as Jennifer [Homans] was saying – in a society that is pushing us towards judgment of each other rather than seeing how we can work cooperatively.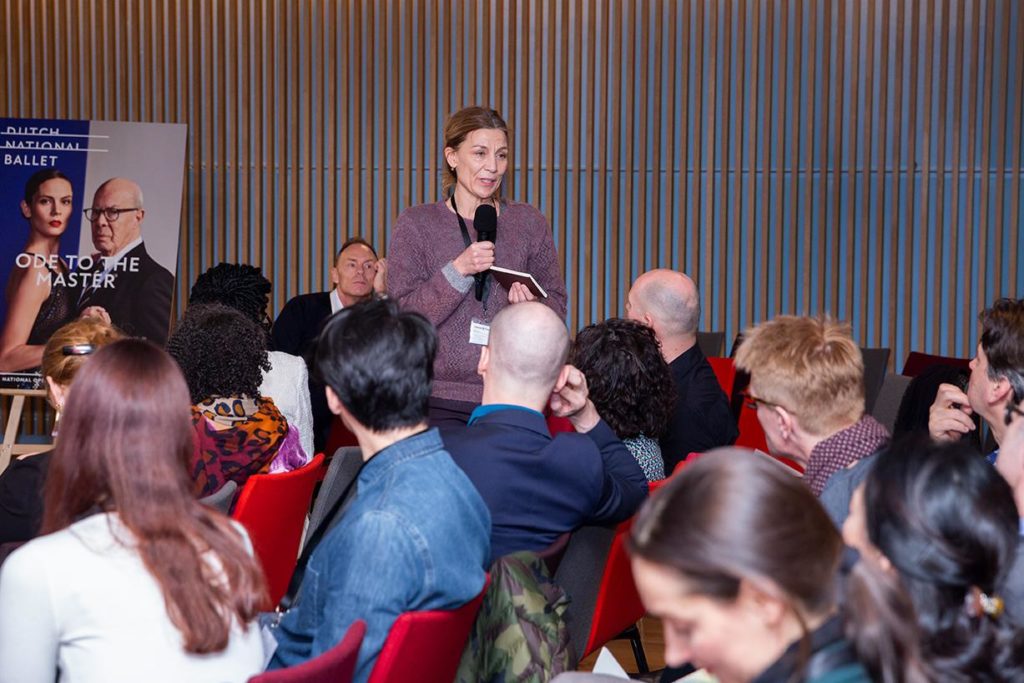 P. Olislaegers:
When we had a conversation, Laura, you said that within these processes people were really working together much more than they often say they ally. Please can you share with us some of the insight you have.
L. Cappelle:
My focus was very much on the way creation is shaped by interactions, so that is to say: a choreographer is not like an innovative God who comes in the studio and delivers something that the dancers are meant to receive gratefully. On the contrary, the idea was that without interactions, without the dancers' willingness and contribution in the studio, no creation is ever going to happen – unless the choreographer is making a solo for himself. (…) Collaboration is a defining feature of the art form, and what I found is that companies are moving more and more towards the idea that there is co-creation in the studio. But historically that has not necessarily been the dominant idea – so there is still a lot of conflict, whether it's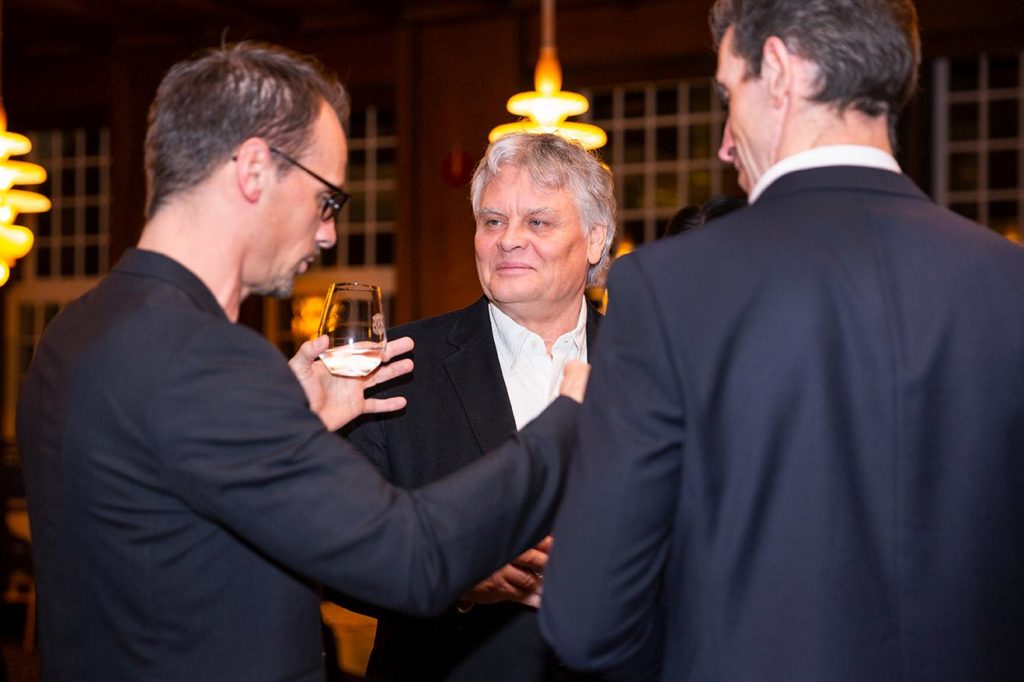 conscious or not (it can be unconscious at times). Some dancers will expect to be given things and be frustrated when they are not given them, when they are required to go outside their comfort zone, whereas others embrace it more. (…) In each case, you can see the ballet's history being replayed in the studio by people who embody it. It comes out even without words. You can see it in the attitude and in the physical interactions between choreographers and dancers.
W. Wijkstra:
This I find very, very interesting, because I was doing a little bit of research on what empathy creates within a business. I read that big companies had done a huge amount of research and had asked the CEOs how important they think empathy is and whether it is implied in the way the company works. About 92% of the CEOs said: "Yes, we have a lot of empathy in the company", but only about 48% of the people working there actually felt that way. We all work in the same world, and in the end – or actually in the beginning – we have the same vision. We want to create something beautiful; we do it together and we also need each other. (…) I'm sure that wouldn't be intentionally not to see someone or not to care, but sometimes it lacks communication.
A. Akinleye:
There's a difference that we need to recognize between sympathy and empathy and I think the difference is that empathy is a call to action – something has to happen that changes something – whereas sympathizing is often what people replace that with. They can understand the problem and can feel sad about it, but there's no call to action.
P. Olislaegers:
Ernst, can you respond to that? You're director of the Junior Company, and you're now an interim director of the National Ballet Academy. You reflect a lot on communication and the importance of it.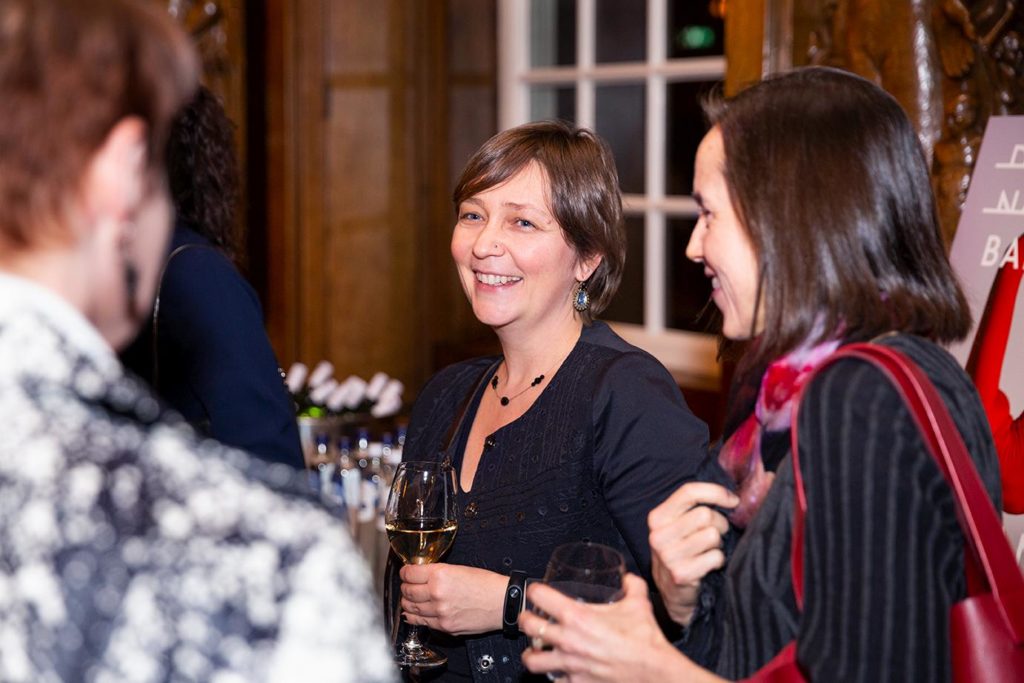 E. Meisner:
A lot of the time we fall back on structures and practices that we know (…) and we have to be incredibly aware, not 200% but 300% to change that around, because ballet is really behind in that place. The world has changed, the way of learning has changed – look at the way young people learn math and science and English. That has changed incredibly over the last twenty years, but the way we're teaching ballet hasn't really changed that much. (…)
P. Olislaegers:
You're an example of someone who was brought up in ballet (…) and you are the result of the culture that you now would like to question. Can you give some hints as to how to do that?
E. Meisner:
First of all, it's to acknowledge that you're part of the problem. (…) It all comes down to human interaction, to listening to each other; and that might also include listening to people who are not part of this [ballet] world. (…)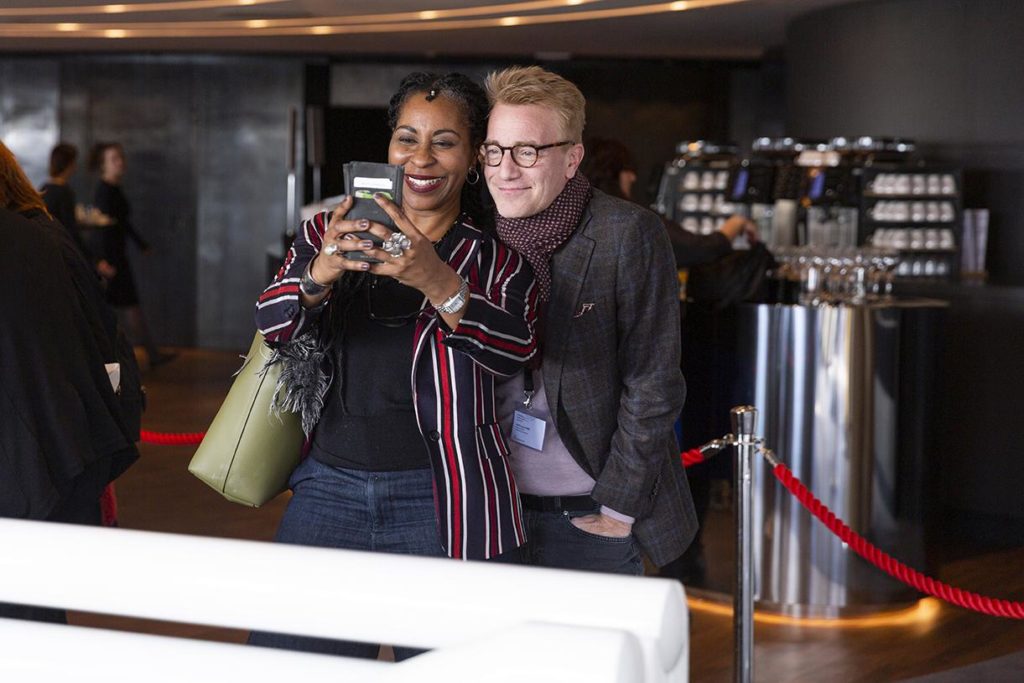 A. Akinleye:
I don't believe in a separation between the mind and the body. We keep talking about physical knowledge and that we don't reflect and don't have time. I'm not sure that I really agree with that, because that physical knowledge is knowledge, is reflection (…) and I don't think we're lacking in some kind of knowledge. We have it all in the physicality, but we are within a larger system that doesn't necessarily give us the language to argue in the world of words. Some of the things we talked about seem as if we need to do something in addition to the dancing to be able to find something out. And I think it's within the dancing itself (…) – it's in our bodies.
(…)
L. Cappelle:
I just want to guard against the idea that ballet is an inherently empathetic or moral art form. I think that's a little dangerous. This has come up over and over again and it comes from Balanchine – "La Danse c'est une question morale". This has a long history, and it has been good especially to respond to the #MeToo movement or issues, for instance, the dancers of New York City Ballet brought it up after what happened last summer with Alexandra Waterbury – that was what they said on stage, that they were trying to embody morals on stage.
Ballet is a physical technique. There is no morality through movement, per se. You can give values to the dancers as you train them and there are many ways of training. You can also give them the wrong values. (…)
P. Olislaegers:
You were in dialogue also with a lot of dancers during your research. Were there things that they were sharing with you that surprised you?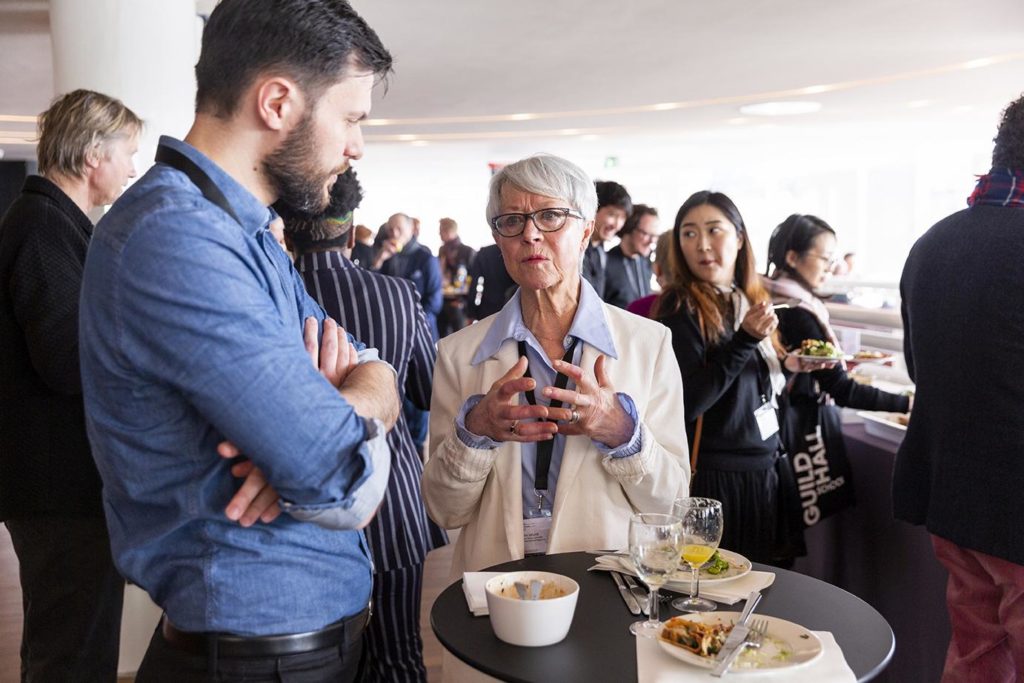 L. Cappelle:
Always. I tried to speak to a range of dancers (…) and I was especially interested in what corps de ballet dancers had to say about the creation process, because I think there's a frustration there sometimes about the fact that choreographers will come in and it is sometimes a promise that suddenly you will be given something more than what your daily job involves. But sometimes choreographers come in and want to use the corps de ballet as a corps de ballet. And there isn't much co-creation happening in the studio at that point. (…) Then the dancers can be disappointed, because they were hoping for more. (…)
W. Wijkstra:
Actually, some of the things that you are saying might be part of the problem. Because if you say "the corps de ballet is being used as a corps de ballet", it sounds negative. And for me, I'm so lucky to understand the feeling of being in 'La Bayadère' and 'Swan Lake' as a corps de ballet girl. (…) It's something that I feel very often even in myself when being asked: "what will you be dancing tomorrow?" And then I feel a little hesitant, thinking: well, no, I'm not doing principal part, never mind.
It really shouldn't be that way! It's something you grow up with, because when you're in school your aim is to be principal, but also because you don't understand what it's like to be a principal. You actually don't know what you're wishing for. [laughter]
For me, it might be the essence of things that we need a much more positive and kinder process. For me, it needs to be a little warmer, because anyway it's hard and you need to learn a certain discipline. Also, having these hierarchies is not a bad thing. It's fine to have someone to tell you: "This is what we're doing." And that's the end of it. It doesn't always have to be a collaboration; that's not my place. You're the choreographer, so you're the one who creates something and I'm the dancer. (…)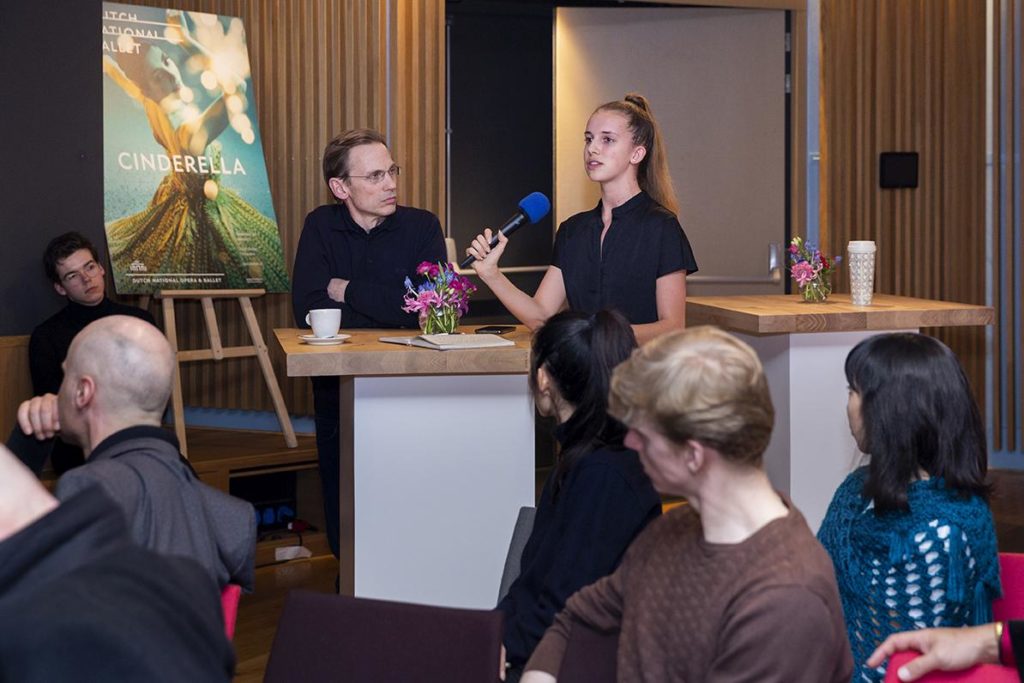 P. Olislaegers:
[to L. Cappelle] You brought in the word "diversity" and that reminded me of a discussion we had about the possibilities of the men and the women in companies you were working with.
L. Cappelle:
I looked at the career trajectories of ballet trained choreographers and found huge differences in the trajectories of men and women – there were fewer women as a whole. To give you an example, I created a database with all the ballets created by the four companies I was working with between the years 2000 – 2016, which was the end of my research. That comes to nearly 200 ballets. (…) Only 12% of the ballets created over that period of time were by women. The companies were Paris Opera Ballet, the Bolshoi Ballet, English National Ballet, and New York City Ballet. And when you look in more detail in the career trajectories, what you find are systemic obstacles. (…) That starts very early on with the difference in training and the difference in the way creativity is approached in men and in women. In girls training to be dancers (but also in other art forms), conforming will be valued, whereas boys are valued for their creative potential, for their ability to bring something different. (…) When you reach the transition to company life, (…) there is also a difference in the sense that when young men's potential as choreographers is identified, they may find that they are offered positions with companies also on the basis that they might become choreographers. Whereas for women, if they don't otherwise fit into the norm that is expected of a female corps de ballet member, this is much more difficult, because it's more competitive, but also they are not been considered for those aspects of their abilities as an artist.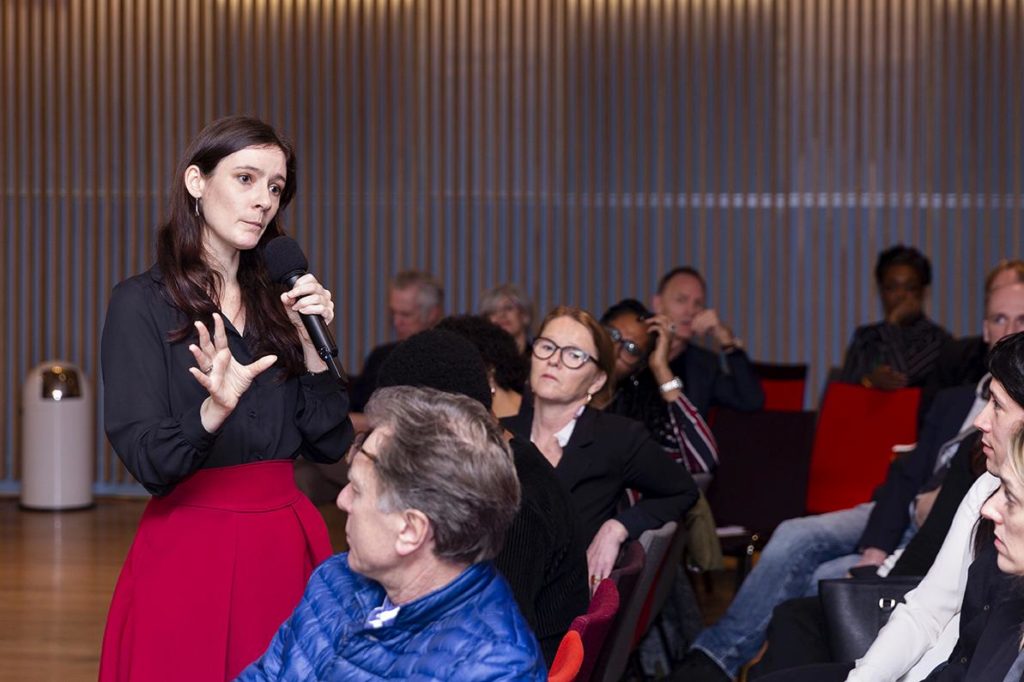 Within the context of companies there are [other] obstacles: choreographers do start as dancers, so often they take part in workshops within companies. If you schedule a workshop at the same time as "Giselle" or "Swan Lake", the women will not take part. That happened at several companies: at the Royal Ballet, at Paris Opera Ballet, and elsewhere. They won't, because they already feel overwhelmed with the amount of work it requires to be a corps de ballet woman in those productions. So if you want to be efficient as a director you will be scheduling workshops in a way that allows the same opportunities for men and women.
Another thing, to go back to leadership and authority: a very interesting difference between men and women is that authority is assumed in men – they don't actually have to work on it when they become choreographers. (…) When they go into the studio, most of the time authority is assumed by the people in the studio, whereas for women it's a much more conscious journey. All of the women I spoke to said: "These are the ways I cultivated my leadership in the studio." (…)
P. Olislaegers:
[to S.L. Kaufman] Is that something you recognize when interviewing choreographers?
S.L. Kaufman:
Yes, absolutely. This goes back to the economic realities for women in ballet, which is why the #MeToo stories were so difficult to extract. (…) A ballerina can be so easily replaced, there are 200 ballerinas who wind up to fill one spot if one might lose her job. And even if the job is not on the line, what about the casting? What about the longevity of the job? There are all these kinds of things that line up against a person speaking out and being seen as a problem. "Oh, that person is difficult… always has issues to raise." No one wants that label. (…) I think one way to counteract this is not only trying to adapt new cultural norms, but what about creating more economic opportunities for women, so that this downward pressure is relieved?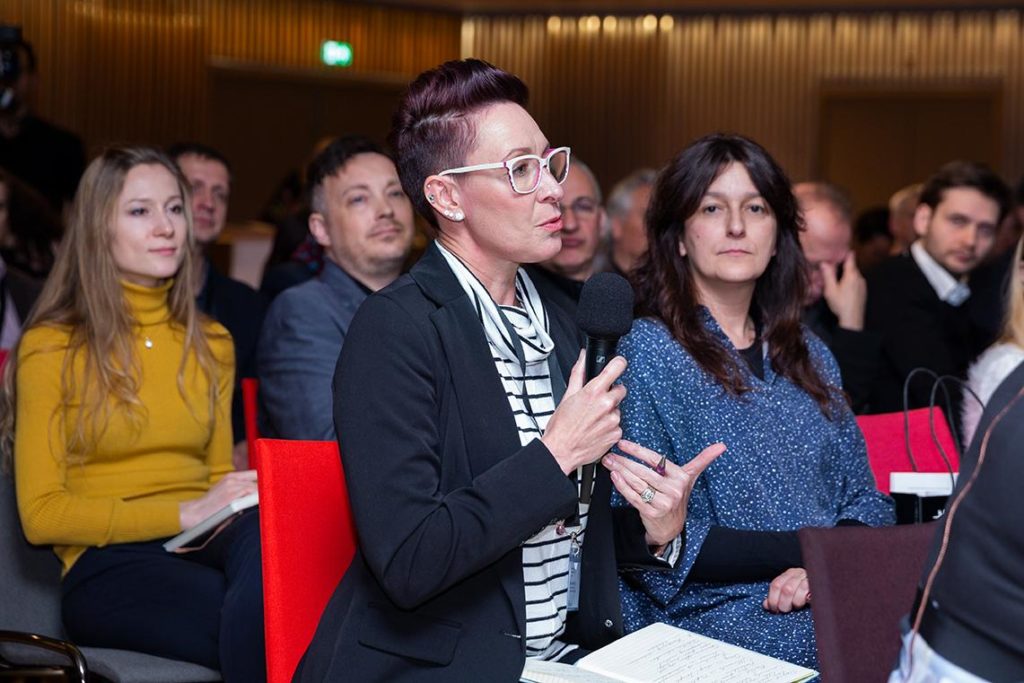 The women I spoke with when I was reporting on the New York City Ballet story – the ones who did speak on the record – were economically independent, had left the company many years before, were either married and financially stable or not married and not even working anymore in the dance field. If you're a retired dancer and still teaching ballet you don't want to be seen as a problem, you don't want to have that reputation like: "let's not recommend our students to go to her because she's problematic." So if you're still in the dance world, the tendency is to keep quiet.
(…)
L. Cappelle:
Sometimes when it comes to choreographers it's also a matter of repeat opportunities. [Some companies] just think: "We don't have enough women, so we'll hire one to make a work." But if [the work is] not going to be amazing, those women tend to be not hired back. I found names that I'd never heard of in the database. (…) Just the idea that if you make one work that is not amazing, you will still be nurtured. Getting opportunities, getting small works, not being too harshly judged at the first pas de deux [is important].
(…)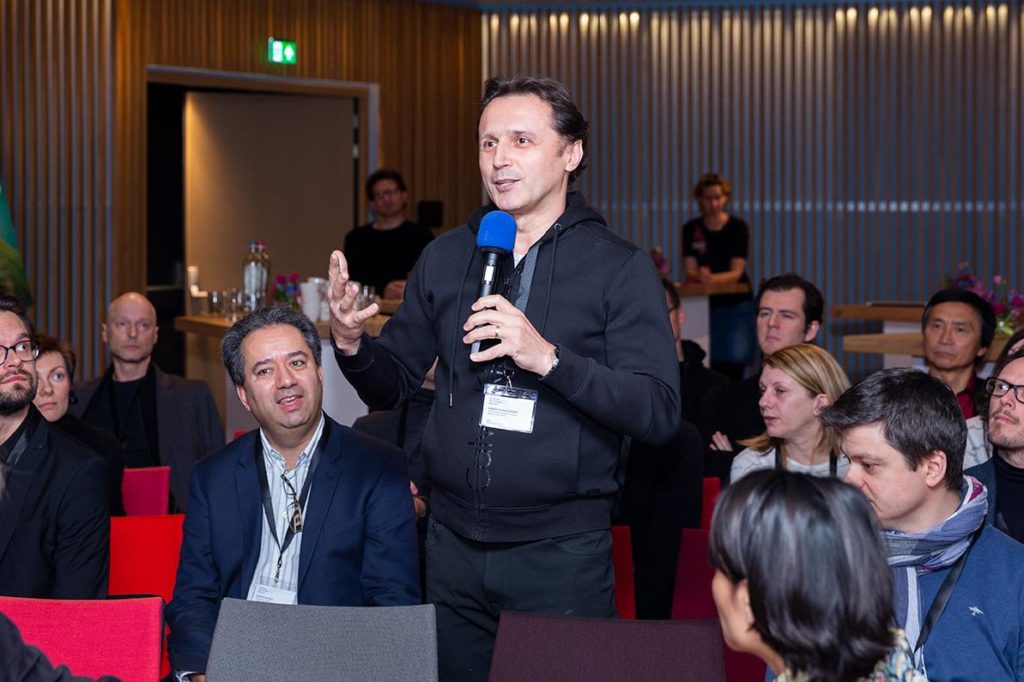 We discussed gender dynamics off stage and I think it would be valuable if we also discuss gender dynamics on stage. To give you an idea, of the roughly 200 ballets that I looked at, 74% were led in very explicit ways by an opposite-sex couple. That's a huge amount and it's astonishing how few same-sex relationships are depicted on the ballet stage at the moment. Why don't we have more? And I heard also recently that apparently there is still a lot of reluctance, which perhaps comes from boards and worries about the audience reaction, to the idea of bringing a transgender character on stage. That's very worrying, and it would be interesting if at some point we could have a discussion about whether ballet actually wants to embrace diversity in that sense.
Comments by different members of the plenary
(photos and comments do not correlate)
Member of the plenary:
I wanted to follow up on the discussion about #MeToo. I found it quite upsetting. I think journalists have brought things to light – that is a good thing, but when hearing that ticket sales go up my body just cringed. Because going deeper into the whole issue of economics, Hollywood stars who spoke out are earning millions, so I guess they had nothing to lose. Dancers don't earn millions. (…)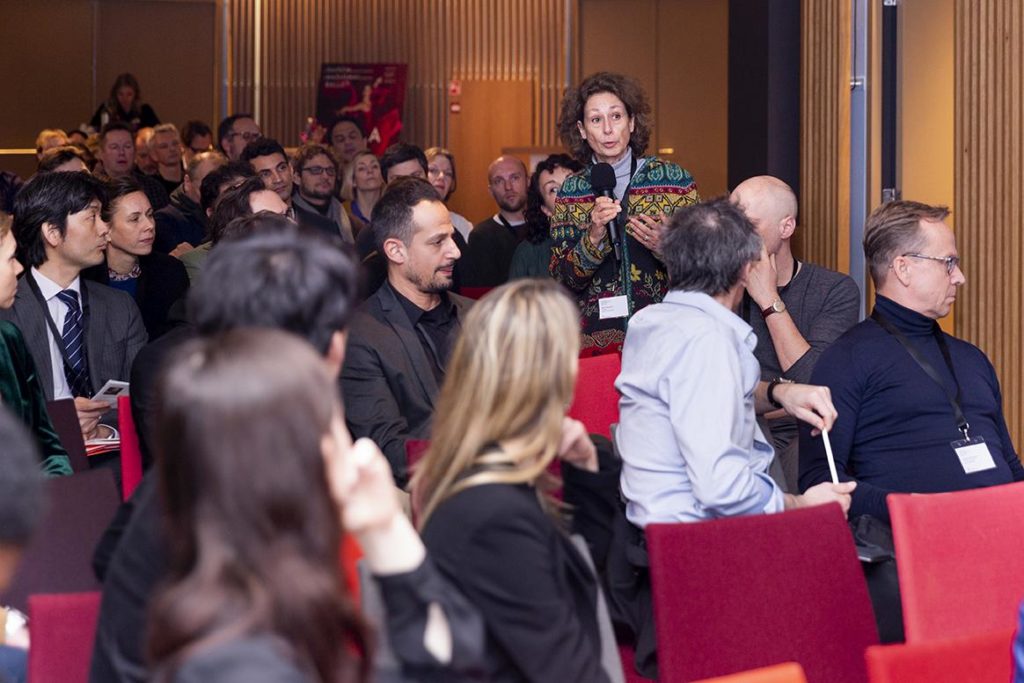 Whistleblowers are bullied everywhere. We in this group – and it's a very powerful group – have an opportunity to make the staff in our organizations feel safe to be able to go and talk to someone and to communicate those issues that are happening so that they stop and a new culture can rise from the phoenix. (…) We don't want investigative reporting to have to do it all time. It's great that you dropped a light, but we want tickets sales for other reasons. We need dancers to feel safe.
Response by S.L. Kaufman:
(…) When I talked about ticket sales, the point I'm making is that bringing out whatever is going on in the company does bring your story forward, it lets people know that you exist. (…) I don't know why people buy tickets to the New York City Ballet (…), but I don't think they're saying: "Oh, there's this rapacious horrible man there, let's go and see them." No! I think they are saying: "(…) There's this story about the brave young woman and let me see – oh my gosh, they are performing this weekend! That sounds like something I could go to, they sound like real people." That's the point."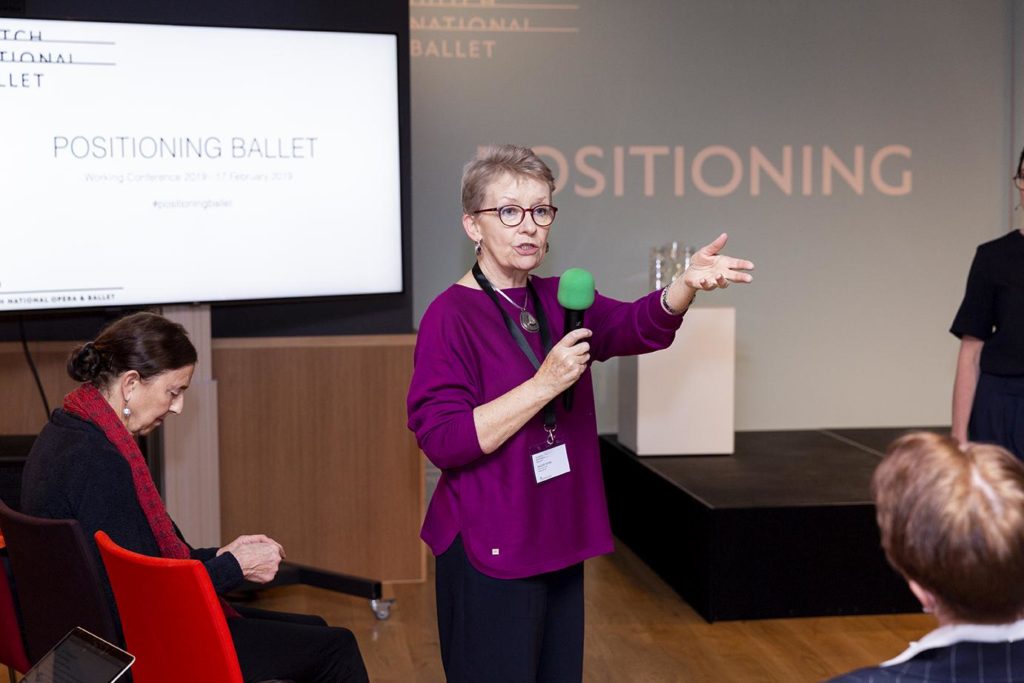 Member of the plenary:
Yesterday I was saying that organizations are people, papers are people, businesses are people. (…) Your motivation dictates your methodology. We can all say that we're interested in creating values, in making the art world better and the world a better place. We also have to interrogate the reason why we're doing this, because a lot of time we're doing it from an organizational or business perspective. We want to put that outward-facing message, so that it looks acceptable in the world. (…) It's all business. But we are people and I think we need to continue to connect back to that part of it.
Member of the plenary:
It's a little bit related to what Wendeline [Wijkstra] said so eloquently, that in a company what often happens is – something I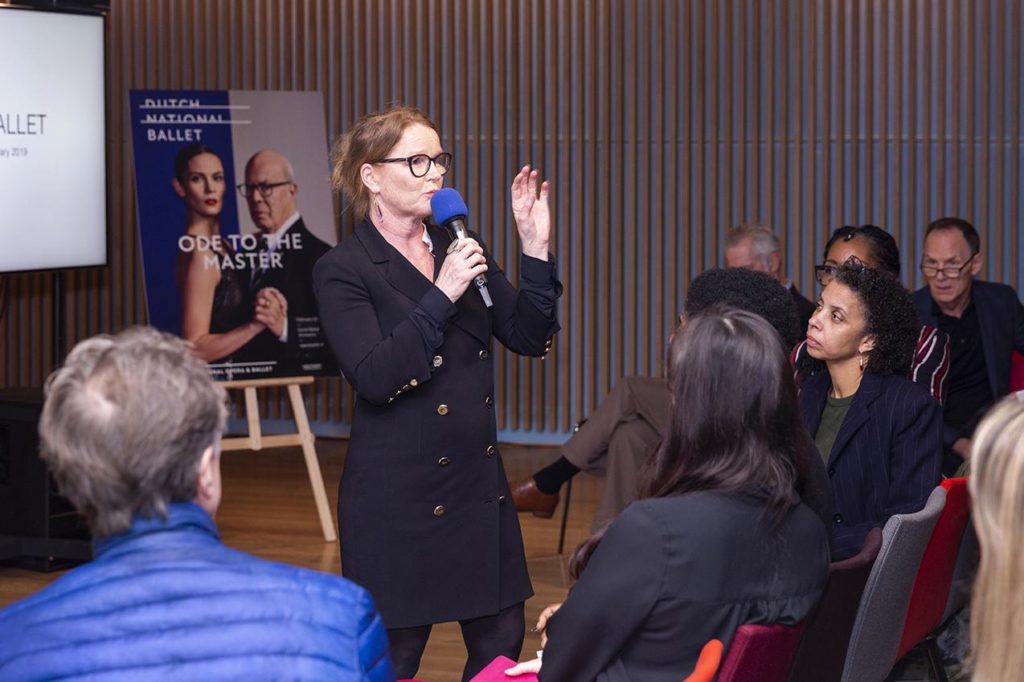 believe that Hollywood, the press reporter, and the old impresario invented – the star system. And we all look for it (…) Some are the darlings of the audience and we put them out there, absolutely, because we also have to survive. But I think we have to be extremely – extremely! – careful that both colleague to colleague, director to dancer, marketing executive to artist – whatever relation it is – that we keep the lines extremely separate of why we do what we do. And don't start valuing the dancer, the human person, after these sorts of Hollywood-ized, press-agency-ized norms. Because that's when the lines become very blurred.
P. Olislaegers:
You say: let's make sure that we don't make some people more important than others, but yesterday we talked about artistic directors as Gods.
Member of the plenary:
God is dead! [laughter]
Member of the plenary:
(…) One person can't have all of the expertise to cover everything. (…)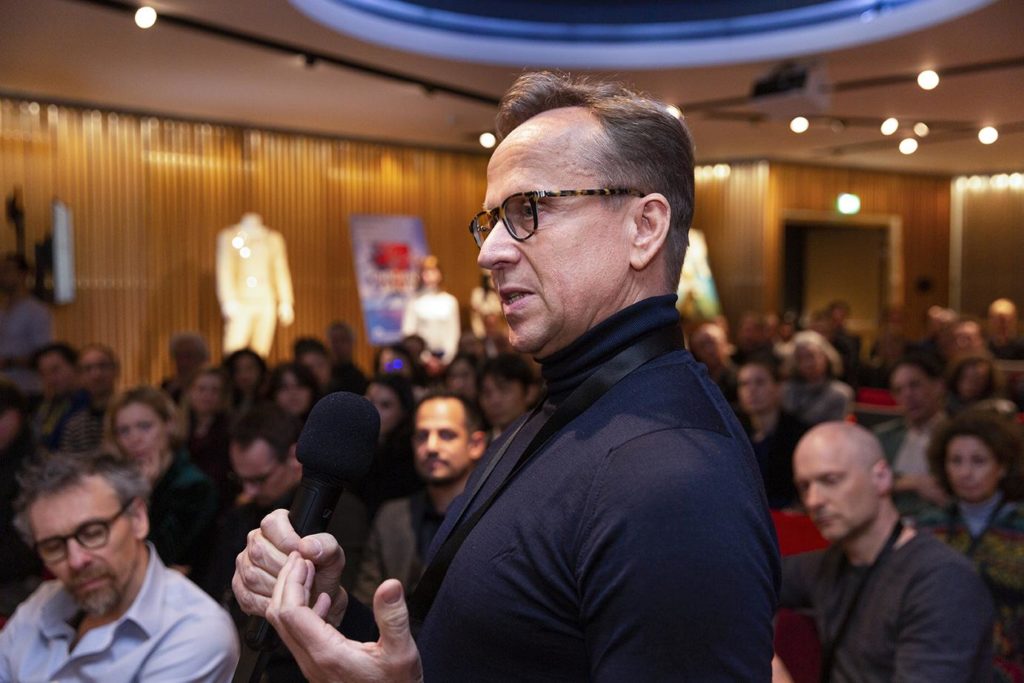 Member of the plenary:
I wanted to think about what we consider human. (…) Sometimes we think something is human, because we heard the stuff they don't want us to hear. We've seen that they are vulnerable. But we don't necessarily have to take someone to that place to imagine them as being human. (…) What we're doing as artists is about developing imagination. It's about being able to see what's in things without having to rip them open to have a look at them. Vulnerability doesn't necessarily have to be exposed.
Member of the plenary:
I want to go back to the discussions about individuals, because the times are changing a lot. They [the dancers] expect us, the artistic directors, to deliver all the communication. They expect development for their future career from us. That's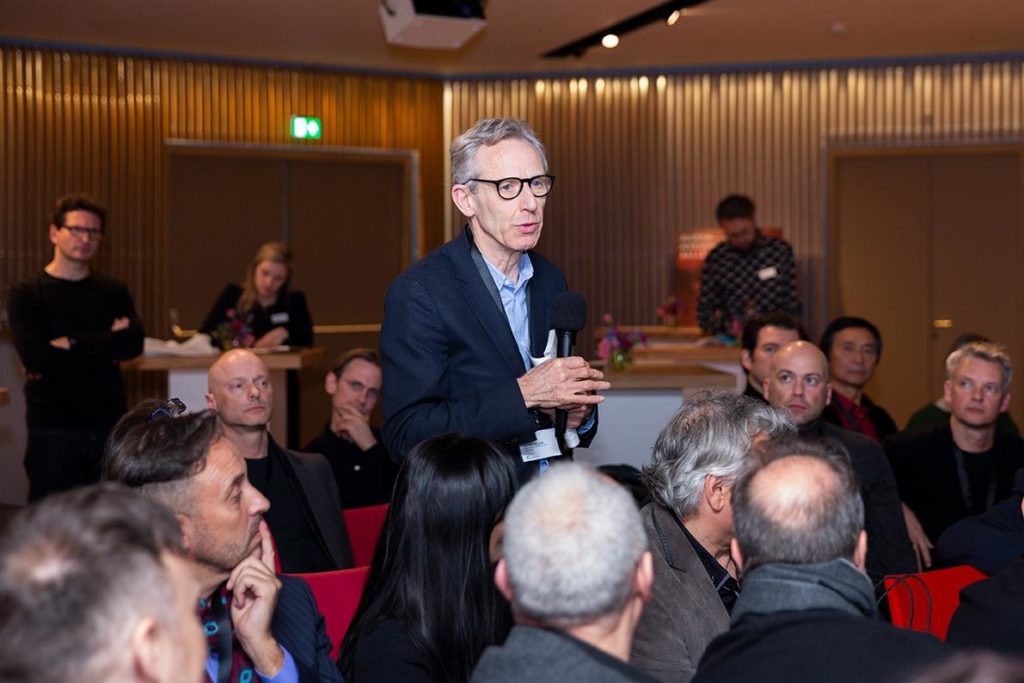 pushing the whole system into a new way of working. (…) I think we're not really grasping what the individuals are looking for, what kind of feedback. (…) Comments I received when I was in the corps de ballet like: "You were good" were fine, but today they are not enough. Each individual in the corps de ballet expects personal feedback.
P. Olislaegers:
Is that exciting or is that annoying?
Member of the plenary:
I think it's just a fact. [laughter]
Member of the plenary:
(…) Also, through the #MeToo movement – and it's not that I want to point us as directors as victims in any way – we've become very, very vulnerable at the top. Because anyone, anonymously and directly, can accuse us for not seeing, not doing, not knowing. (…) I just wonder how to push for the best. (…)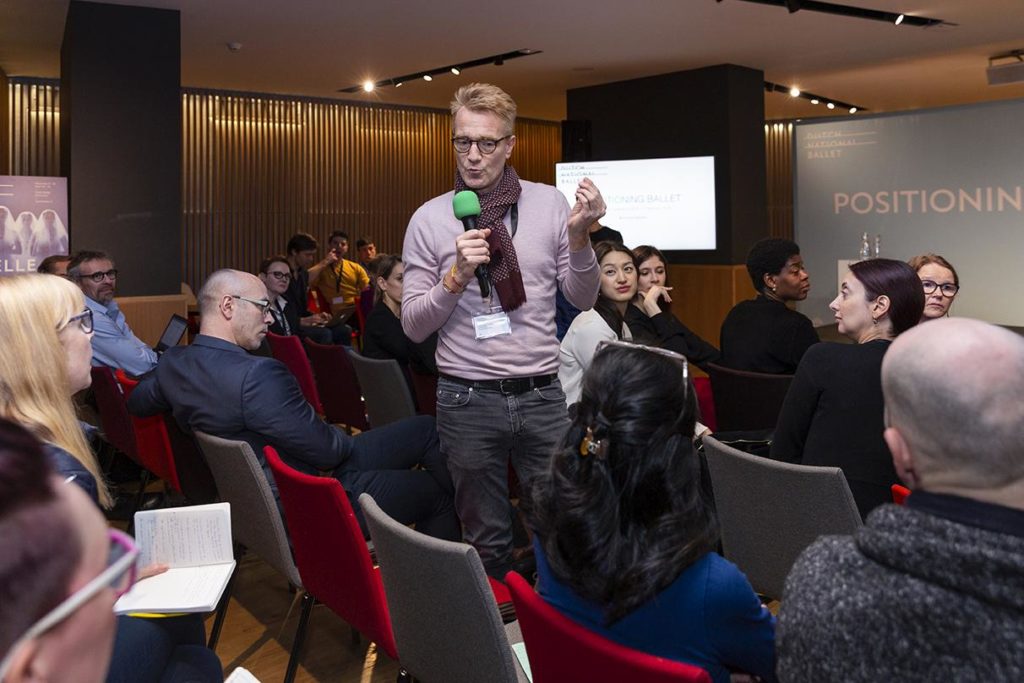 Member of the plenary:
This idea of authority and responsibility – I think there has to be somebody who ultimately says: "We're going to do this ballet this season and you're going to be in it." [laughter] (…) We're looking for the individuals, but this doesn't need to mean that we need more women. We need the right women. As (inaudible) said: we need more women directors. Well, being a dancer at my age, there were predominantly very fierce, terrorizing women directors. (…) Having a woman director didn't always help. [laughter] But (inaudible) said something about the amazing things that people can do when for a moment they forget what they've being told they are. That stuck with me, because you're labeled so early and this is such a burden. I still think the most important quality a dancer needs – and by extension a choreographer and a director – is courage. And for that you need self-knowledge and then: go for it.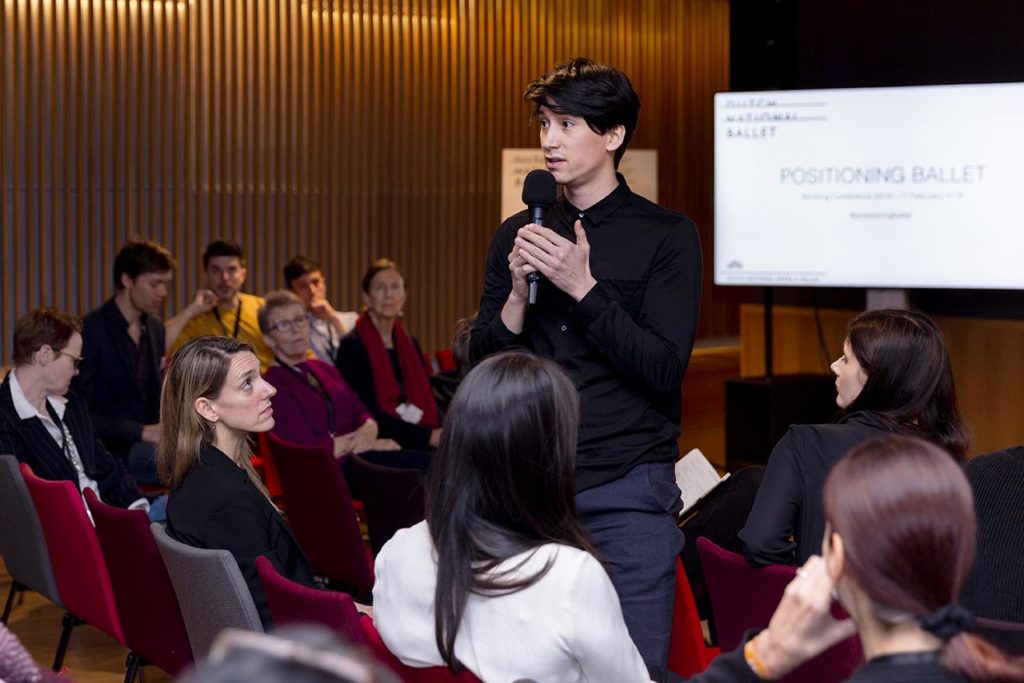 Member of the plenary:
My God that I looked to as a dancer was Mr. Kylían, and I asked him when I got my first job as an artistic director: What is it to be artistic director? And he said to me: "You have to be a little bit a politician, sociologist, mother, father, visionary" – basically you need to know about so many things at the same time. (…) One of the things Jiří kept saying to us: "Honesty, honesty, honesty." (…) We are so vulnerable as artistic leaders. (…) Sometimes there's so much worry about the positions, but actually who can be fired tomorrow is me. I can be fired tomorrow. Nobody cares. (…) We're doing [this job] not to have a business card saying "Director". We're doing it because we have a passion for the art form.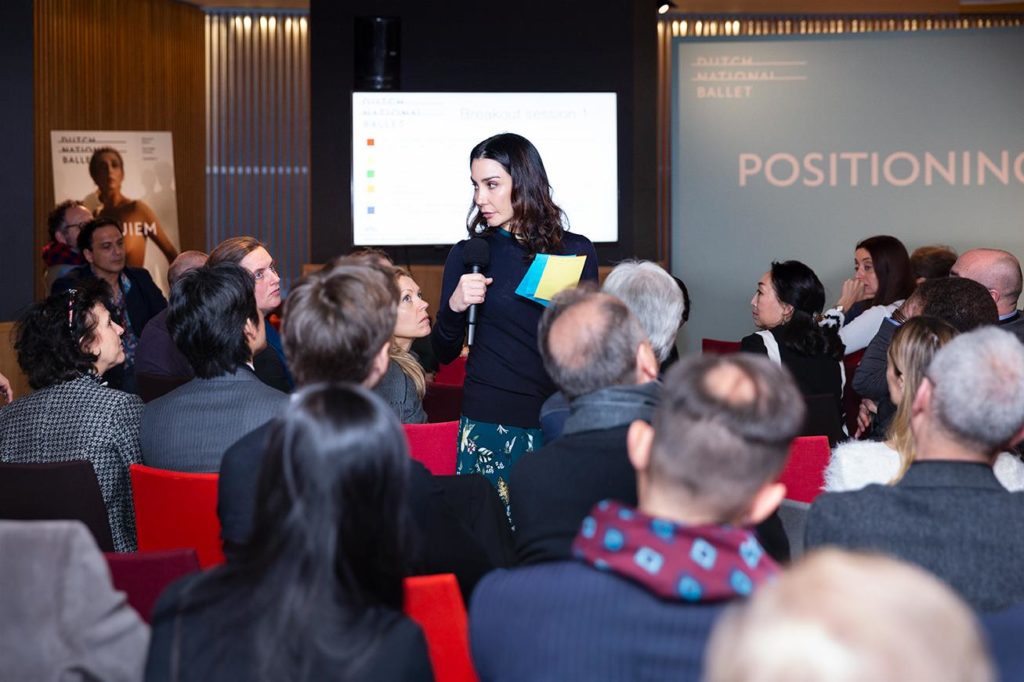 Member of the plenary:
(…) As a leader, I think: am I doing what I'm doing based on the mission of the organization? We all have nights when we have to make really tough calls, and as long as I know that I'm doing it because it's right for the institution and not because of my ego or some petty thing (…) then I'll make it through even if it's awful. (…) My experience has been that when people think that you're doing the right thing for the right reason they will forgive you a great deal at the end of the day. (…)
Member of the plenary:
(…) Everyone has to know what the vision of the whole house is. That is work that is not always embraced by the management. (…) So really involve everyone from the technical departments, to the ballet dancers, to the people that sell the tickets, etc., etc. If you do that well there is a sort of communal go. (…)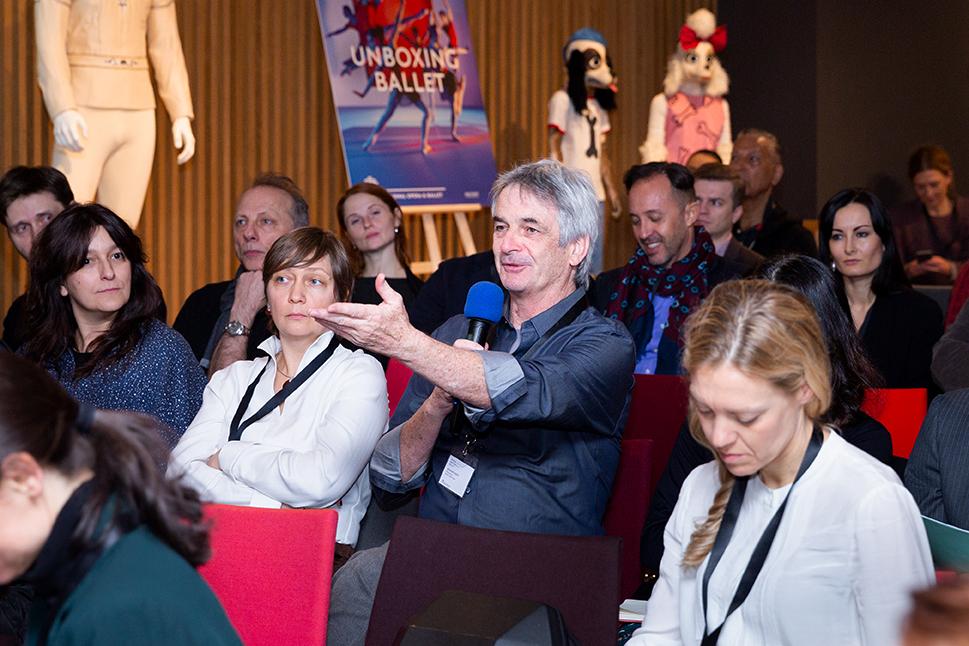 Member of the plenary:
I'm at a critical point of my career, where I'm looking back and see part of the next five years – part of my responsibility is what and how do I leave that organization. (…) If there aren't the people there who have been prepared and are ready to take over… how do you leave that organization? That's also part of the responsibility of artistic directors. [applause]
Ted Brandsen:
(…) This is the end of our official session today, but we can continue, (…) and we don't have to do it in a formal way where we all wait for another two years before we see each other again. (…) The idea is that in two years run we do another "Positioning Ballet". (…) We have to tell you where and when exactly.
At two o'clock we have a performance – a Hans van Manen-program with works that date back to 1977 and the 1977 piece has a pas de deux for two men. So it's a same-sex work that is forty-two years old.
(The discussion and the comments have been edited for clarity.)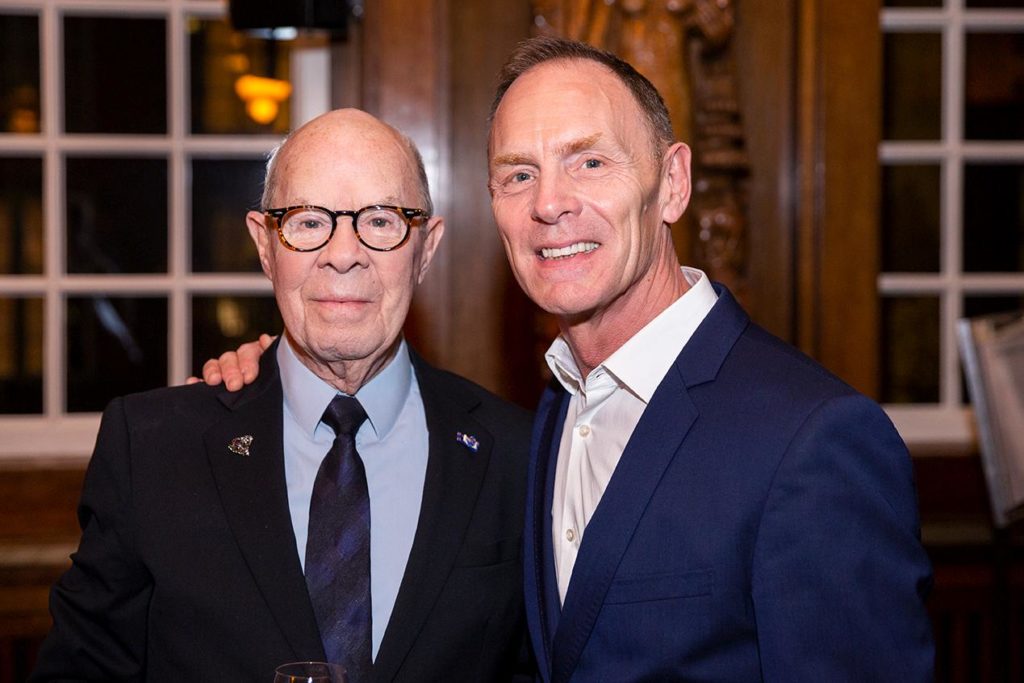 Links:
Website of Dutch National Ballet

keynote speeches

by Jennifer Homans and Theresa Ruth Howard
Aftermovie "Positioning Ballet"

Photos:

1.

Theresa Ruth Howard, Positioning Ballet 2019,

Dutch National Ballet

2.

Jennifer Homans,

Positioning Ballet 2019,

Dutch National Ballet

3.

Participants of the conference,

Positioning Ballet 2019,

Dutch National Ballet

4.

Participants of the conference,

Positioning Ballet 2019,

Dutch National Ballet

5.

Participants of the conference,

Positioning Ballet 2019,

Dutch National Ballet

6.

Participants of the conference, Positioning Ballet 2019, Dutch National Ballet

7.

Adesola Akinleye, Sarah L. Kaufman, Wendeline Wijkstra, and Laura Cappelle, Positioning Ballet 2019, Dutch National Ballet

8.

Glory Liu, Laura Cappelle and Marga Weimans

, Positioning Ballet 2019, Dutch National Ballet
9.

Robert van den Bos and Linda Hsieh, Positioning Ballet 2019, Dutch National Ballet

10.

Participants of the conference, Positioning Ballet 2019, Dutch National Ballet

11.

Ted Brandsen and Ingrid Lorentzen, Positioning Ballet 2019, Dutch National Ballet

12.

Jennifer Homans, Ted Brandsen and participants of the conference, Positioning Ballet 2019, Dutch National Ballet

13.

Christopher Hampson and Krzysztof Pastor, Positioning Ballet 2019, Dutch National Ballet

14.

Janine Dijkmeijer

, Positioning Ballet 2019, Dutch National Ballet
15.

Christian Spuck, Aivars Leimanis and Richard Suttie, Positioning Ballet 2019, Dutch National Ballet

16.

Rachel Moore (left), Elena Tupyseva (middle) and Jennifer Homans (right), Positioning Ballet 2019, Dutch National Ballet

17.

Theresa Ruth Howard and Nikolaj Hübbe, Positioning Ballet 2019, Dutch National Ballet

18.

Participants of the conference, Positioning Ballet 2019, Dutch National Ballet

19.

Matthew Rowe and Melissa Chapski

, Positioning Ballet 2019, Dutch National Ballet
20.

Laura Cappelle, Positioning Ballet 2019, Dutch National Ballet

21.

Tara Birtwhistle and Sofia Campos

, Positioning Ballet 2019, Dutch National Ballet

22.

Mário Radačovský, Positioning Ballet 2019, Dutch National Ballet

23.

Beth Krasna, Positioning Ballet 2019, Dutch National Ballet

24.

Maggie Foyer, Positioning Ballet 2019, Dutch National Ballet

25.

Els van der Plas, Positioning Ballet 2019, Dutch National Ballet

26.

Mikael Jönsson

, Positioning Ballet 2019, Dutch National Ballet
27.

Alistair Spalding, Positioning Ballet 2019, Dutch National Ballet

28.

Nikolaj Hübbe, Positioning Ballet 2019, Dutch National Ballet

29.

Peter Leung, Positioning Ballet 2019, Dutch National Ballet

30.

Tamara Rojo, Positioning Ballet 2019, Dutch National Ballet

31.

Kevin McKenzie, Positioning Ballet 2019, Dutch National Ballet

32.

Hans van Manen and Ted Brandsen, Positioning Ballet 2019, Dutch National Ballet

all photos

© Marieke de Bra

Editing:

Jake Stepansky