"Five Years and Three Days With Makhar Vaziev"
Bolshoi Ballet
Bolshoi Theatre
Moscow, Russia
February 26, 2021 (documentary)
by Ilona Landgraf
Copyright © 2021 by Ilona Landgraf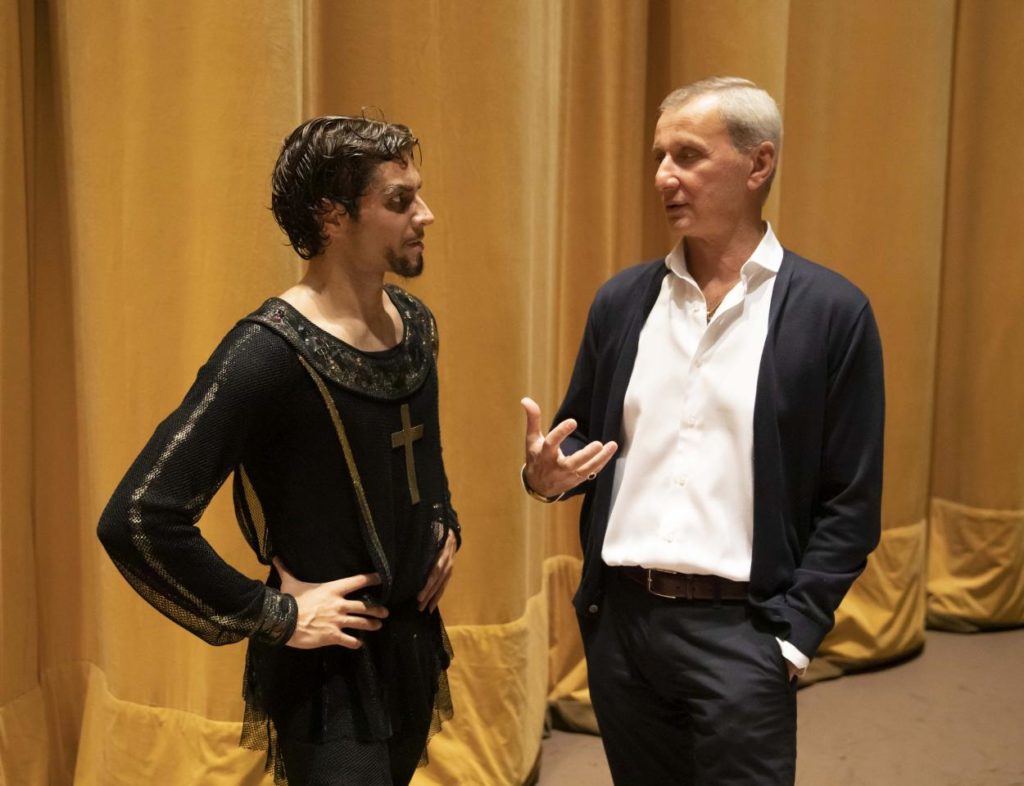 This year marks the fifth season with Makhar Vaziev as head of the Bolshoi Ballet. Upon this occasion, the Bolshoi Theatre released the TV documentary "Five Years and Three Days with Makhar Vaziev", which is also available on YouTube (and includes English subtitles). For three days at the end of January, a film crew followed Vaziev from meeting to rehearsal to performance and back again, conducting several interviews along the way. Despite COVID-19, everyday work has continued at the Bolshoi. We witness the company's preparations for two revivals: a performance of "Nureyev", supervised by its stage director and set designer Kirill Serebrennikov, and a re-run of Sergei Vikharev's version of "Coppélia"
| | |
| --- | --- |
| Makhar Vaziev helmed the Maryinsky Ballet for thirteen years before moving to Milan in 2008 to whip La Scala's ballet troupe into shape. He'd already declined several offers to head the Bolshoi Ballet before Vladimir Urin, the Bolshoi's general director, finally lured him to Moscow in 2016. "The situation with the ballet company was rather difficult," Urin remembers. "There were many problems to solve and issues to deal with." Most pressing among those, presumably, was the aftermath of the 2013-acid attack on Sergei Filin, then director of the ballet company. That working conditions in Russia were more amenable than those in Italy, where one has to grapple with labor union restrictions, may have eased Vaziev's departure. | |
Jacopo Tissi, then a young member of La Scala's company determined to see his budding career blossom, followed Vaziev to Moscow. Tissi, a leading soloist, describes Vaziev as deeply focused and results-oriented. For Vaziev, merely "trying" is no-go. Igor Tsvirko, another leading soloist, compares him to an emperor: perfection-obsessed, holding collaborators to high standards across the board, paying great attention to the corps de ballet, and supporting the artists with all his strength. Vaziev attends each and every performance, knows all of the dancers by name, and misses no flaw with his eagle eyes (and rehearsal studio cameras).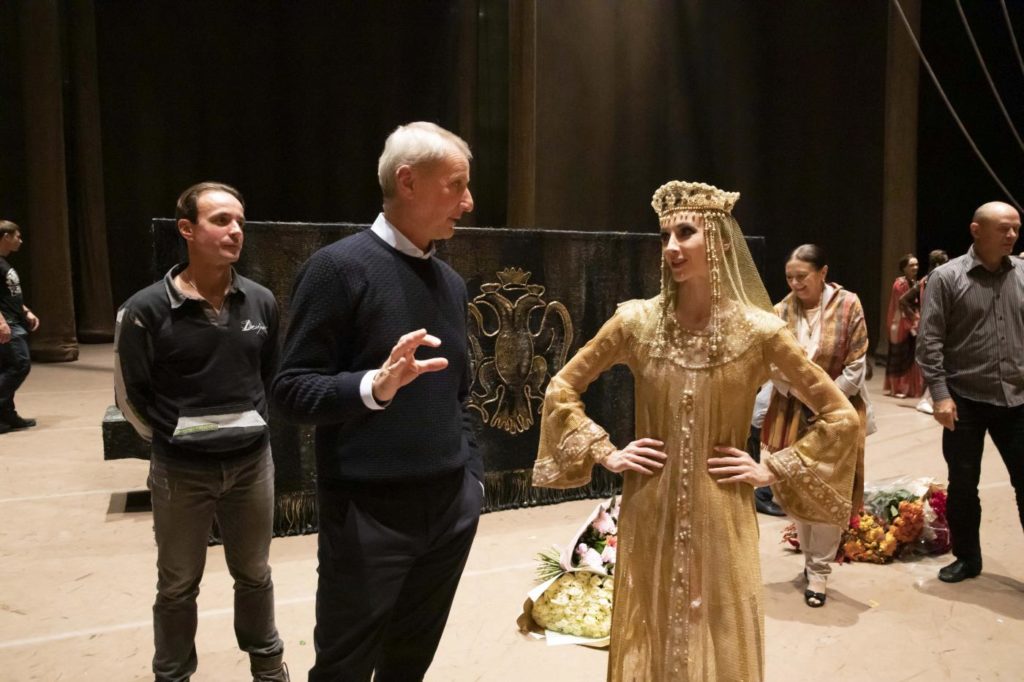 "I was really shocked when I saw Makhar Hasanovich running inside the corps de ballet lines and shouting: Fix your arm! Turn your foot out!" Svetlana Zakharova, a seasoned principal dancer of the company, told. One must be tough to withstand Vaziev's merciless critique, given directly into the studio via telephone or delivered immediately after the performance on the stage with the curtain barely closed. Occasionally, Urin counterbalances Vaziev's litany of reprimands by showering the dancers with praise for their fabulous performances. Vaziev's perspective reflects a slightly different reality; when asked whether he's an authoritative or authoritarian leader, he counters with: "I think I'm rather democratic."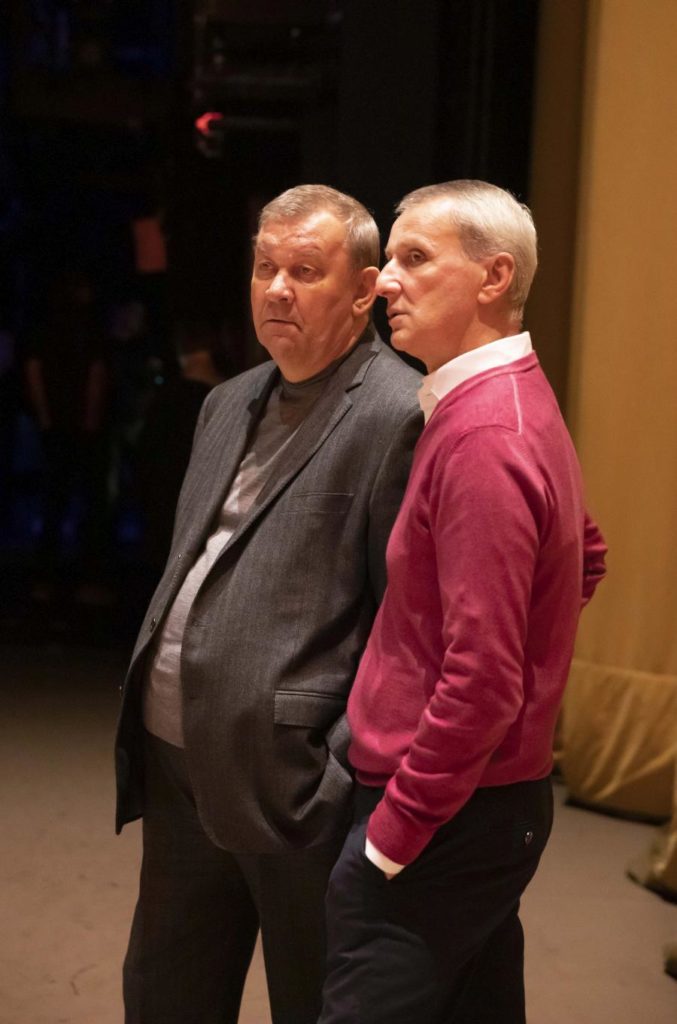 Urin deems Vaziev to be "of course, totally crazy in love with ballet" and "constantly unsatisfied, like there's something missing." That's why Vaziev regularly comes up with new ideas – for instance the Youth Ballet Program, a project launched at the end of last year. The program selects talented young dancers from all over Russia and offers them a chance to train – and later eventually perform – on the Bolshoi's stages. Nurturing this younger generation is one of Vaziev's main goals. "Time is running too fast," he says, "and God forbid that you miss out on someone." At one performance, Vaziev even finds himself in a bind – he's entrusted so many young ballerinas with solos that he can't find anyone to lead the coda. No one is available, his staff informs him. "They're all participating in solos. It was your idea." At this Vaziev smiles as if he's been caught and, after a short pause, mischievously declares: "As I've told you before, Anechka, we have got the leaders, not the followers!" In reality, he's the leader and the others follow – but as they say in Buddhist practice: if pupils are gifted, they turn into masters over time.
Vaziev's schedule is busy. Nevertheless, he finds time to joke with dancers in passing, to encourage the cleaning ladies to sing improvisationally from their repertory (they chose "Onegin"), and to philosophize about the quality of the fish food for the several aquariums that Urin had had installed.
In the very last scene, after quite some hesitation, Vaziev admits that he'd been offered a five year extension on his contract. He doesn't reveal his decision, but his smile said enough.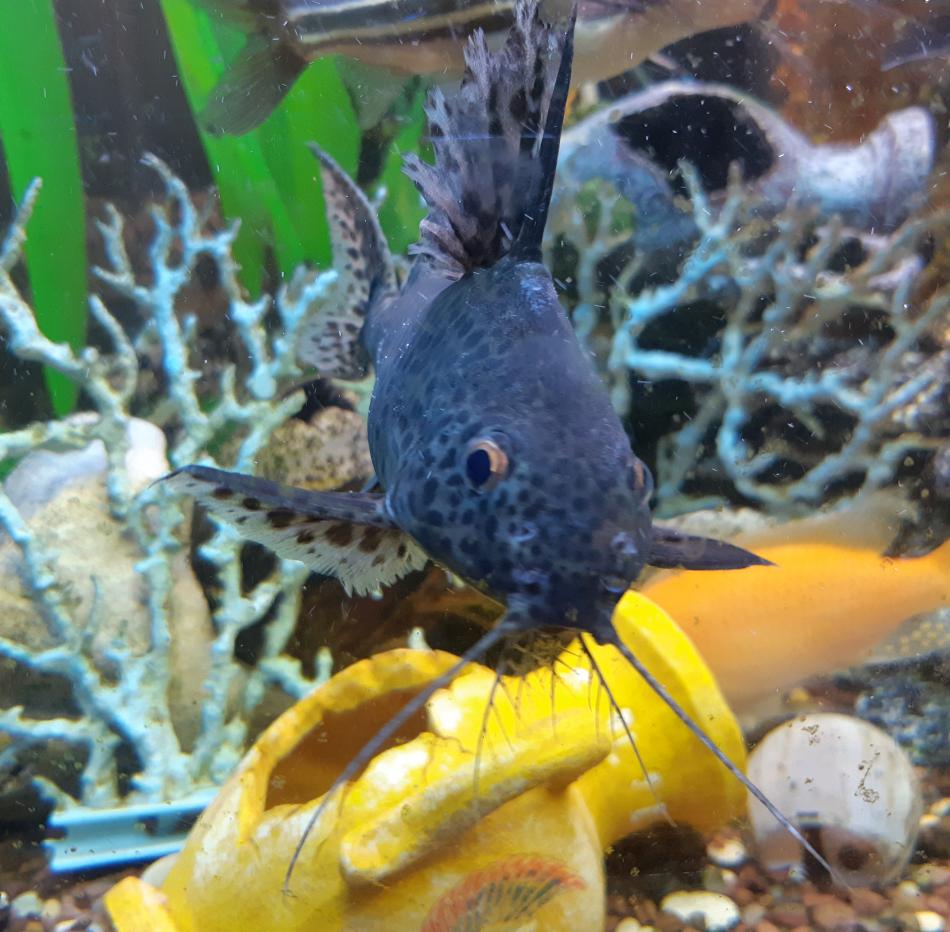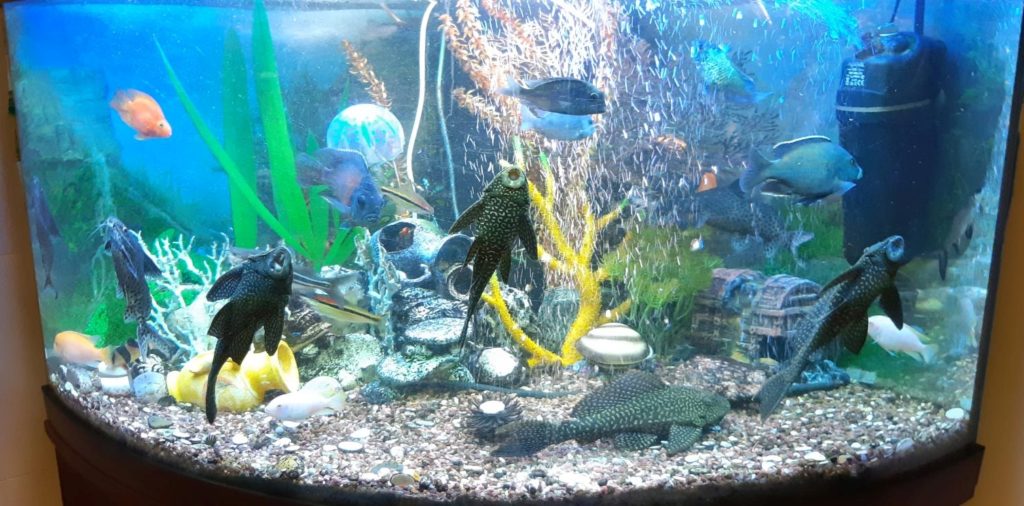 Links:

Website of the Bolshoi Theatre

Documentary "Five Years and Three Days With Makhar Vaziev"
Photos:
1.

Igor Tsvirko and Makhar Vaziev after a performance of "Ivan the Terrible", "Ivan the Terrible" by Yuri Grigorovich, Bolshoi Ballet 2019

© Bolshoi Ballet / Gérard Uféras

2.

Makhar Vaziev and Svetlana Zakharova after a performance of "Ivan the Terrible", "Ivan the Terrible" by Yuri Grigorovich, Bolshoi Ballet 2019 © Bolshoi Ballet / Gérard Uféras

3.

Makhar Vaziev and Vladimir Urin after a performance of "Ivan the Terrible", "Ivan the Terrible" by Yuri Grigorovich, Bolshoi Ballet 2019 © Bolshoi Ballet / Gérard Uféras

4.

One of the aquariums, Bolshoi Ballet 2021 © Bolshoi Ballet

5.

One of the aquariums, Bolshoi Ballet 2021 © Bolshoi Ballet

Editing
Jake Stepansky