"Les Sylphides" ("Chopiniana")
São Paulo Dance Company
Teatro Sérgio Cardoso
São Paulo, Brazil
June 25, 2021 (video)
by Ilona Landgraf
Copyright © 2021 by Ilona Landgraf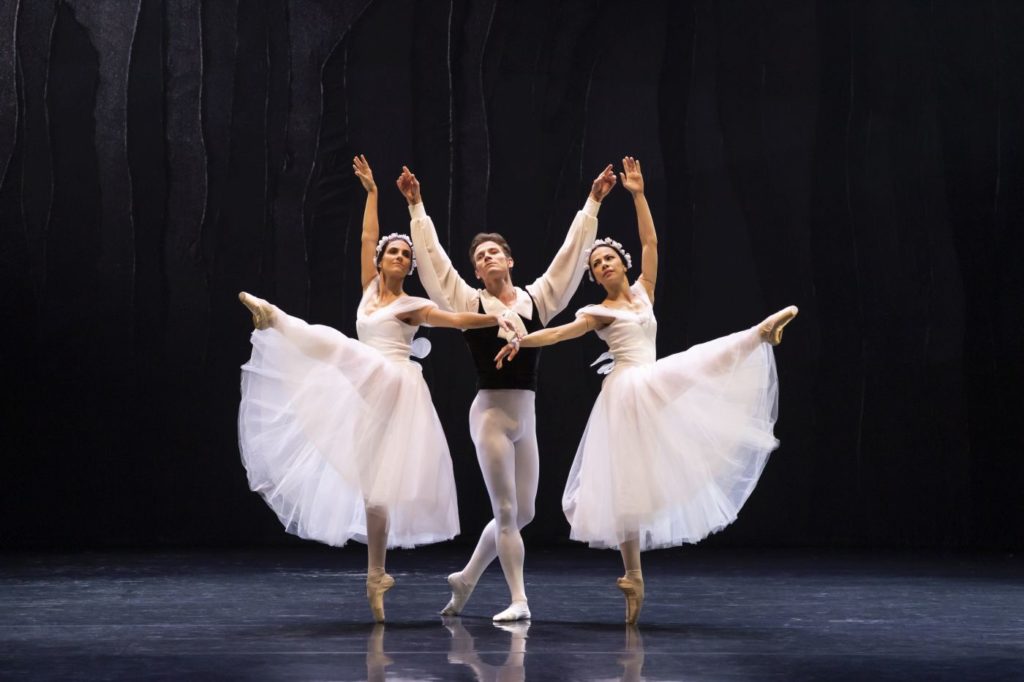 The COVID-19 pandemic compelled the São Paulo Dance Company to postpone this June's run of "Giselle" to September. In its place, the company has offered another gem from the romantic repertory: Mikhail Fokin's "Les Sylphides", newly revised by Ana Botafogo, a Brazilian actress and former principal of the Theatro Municipal in Rio de Janeiro. The performance on June 18th – attended by a live audience and broadcast online on June 25th – was presented as part of the company's educational program and followed by a 30-minute lecture about the piece and its production. The conversation featured Botafogo, artistic director Inês Bogéa, stage manager Luiz Antonio Dias, two principal dancers (Vinícius Vieira and Luiza Yuk), two members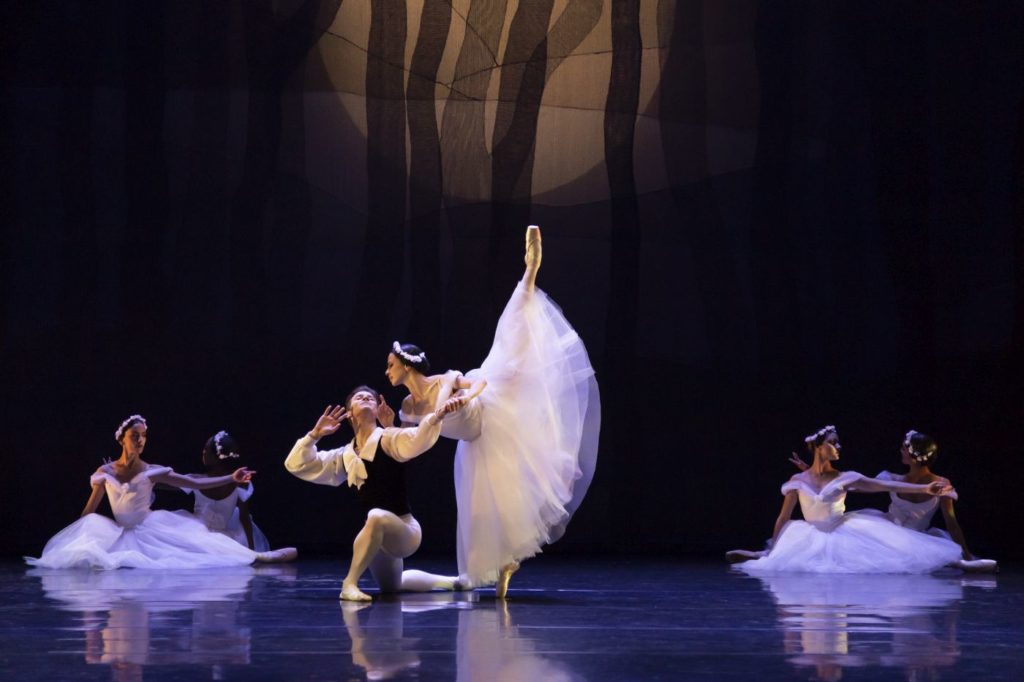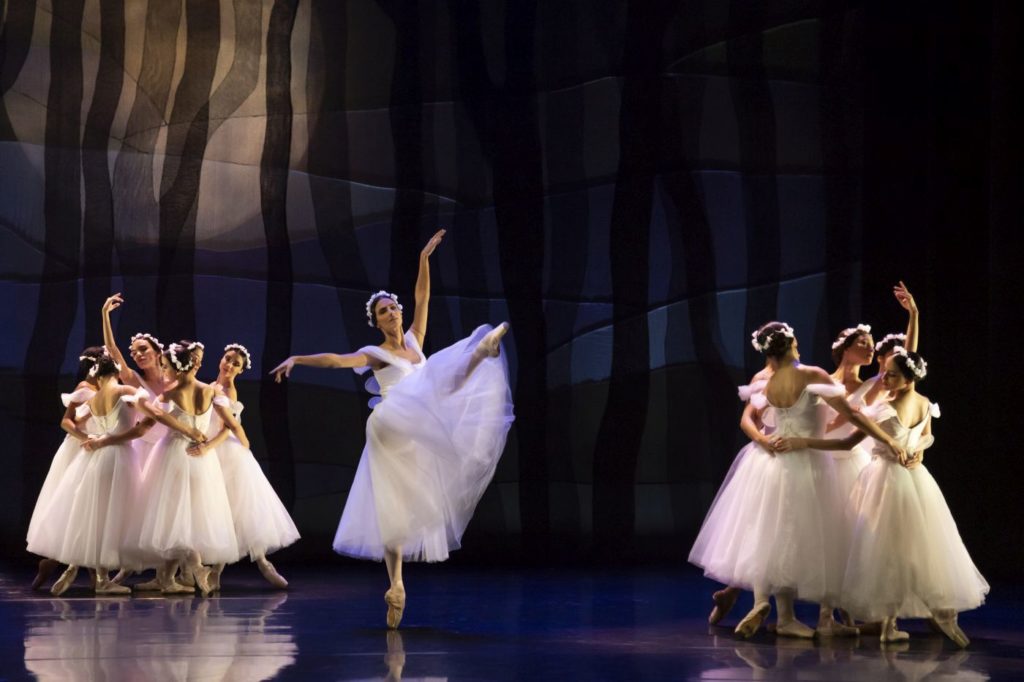 of the corps de ballet (Beatriz Paulino and Dandara Caetano) – and notably was simultaneously translated into sign language (an achievement that still has to be established in Europe).
Though "Les Sylphides" has no plot, it's quite apparent that the soulful poet (Vieira) is in mid-romantic reverie. His dream of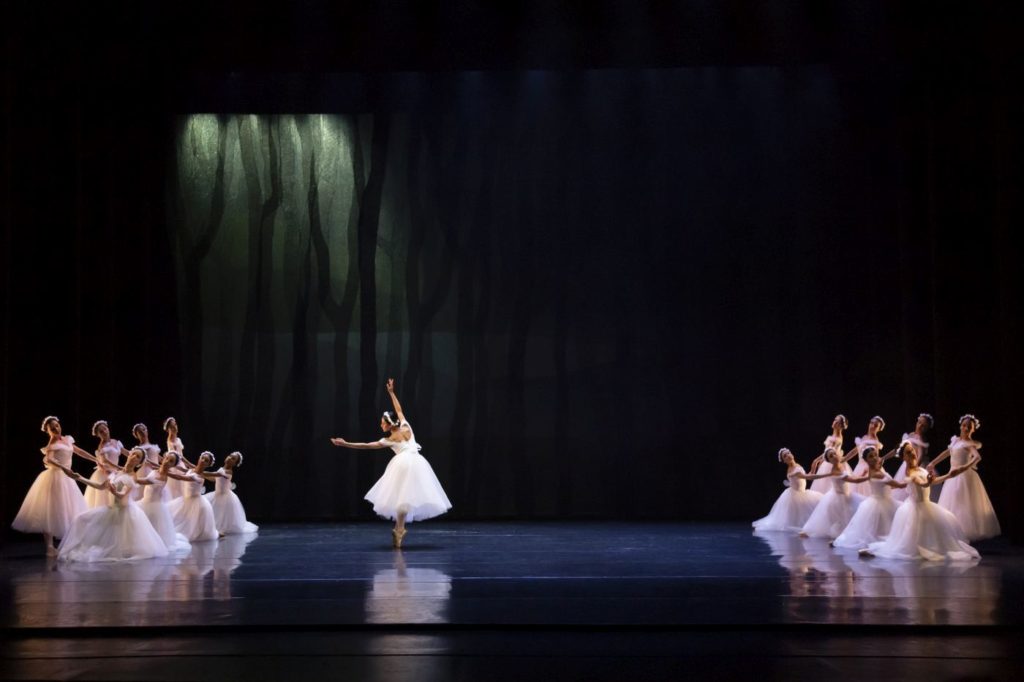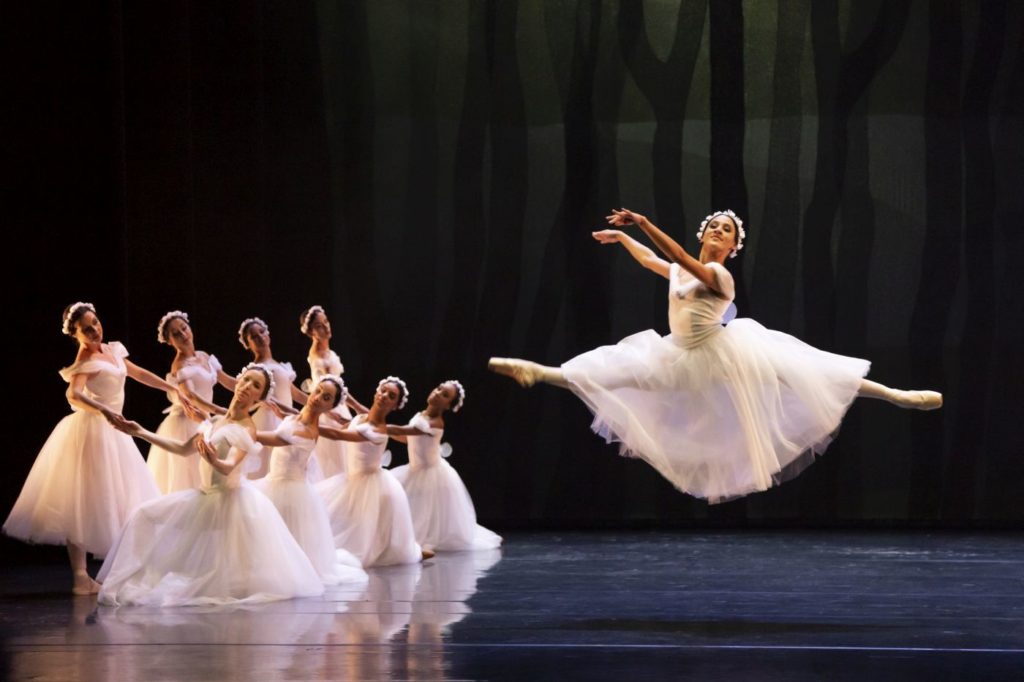 savoring the company of a crowd of tender sylphs in delicate white dresses (costumes by Tânia Agra) unfolds at dusk on a glade surrounded by a hilly landscape (set by Fábio Namatame). Accompanied by music from Chopin, three of the sylphs surround the poet closely while the others frame the dancing or arrange themselves in decorative ornamental patterns. Of the three, Souza dances the waltz most self-assuredly, her eyes cast down modestly, highlighting the softness of her arms. In the mazurka, Yuk contrasts vivacious jumps with tidy moments of balance.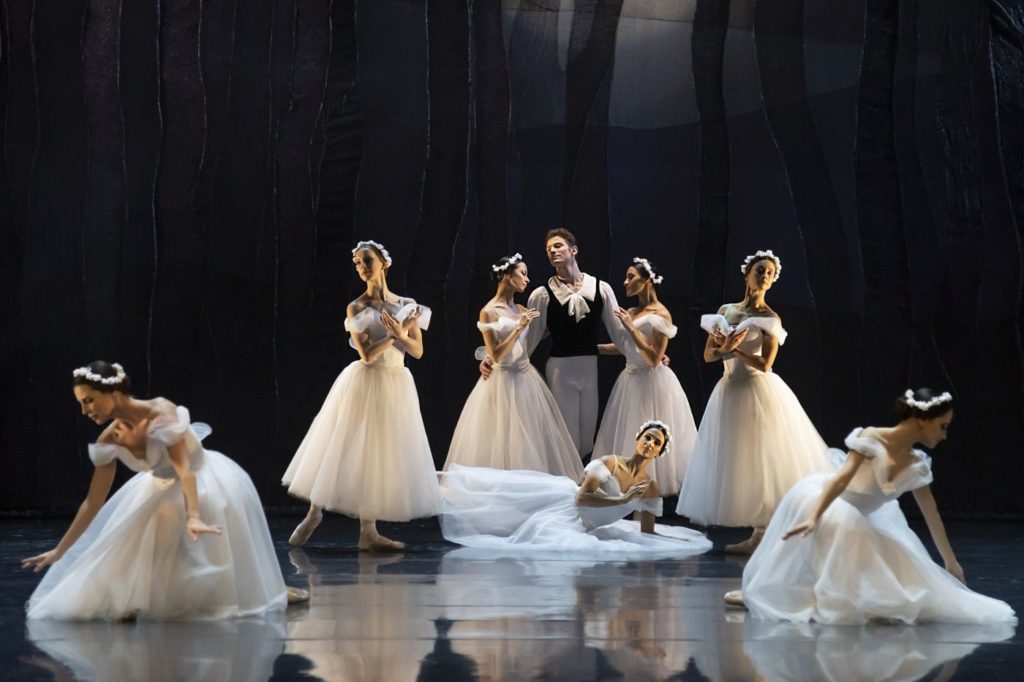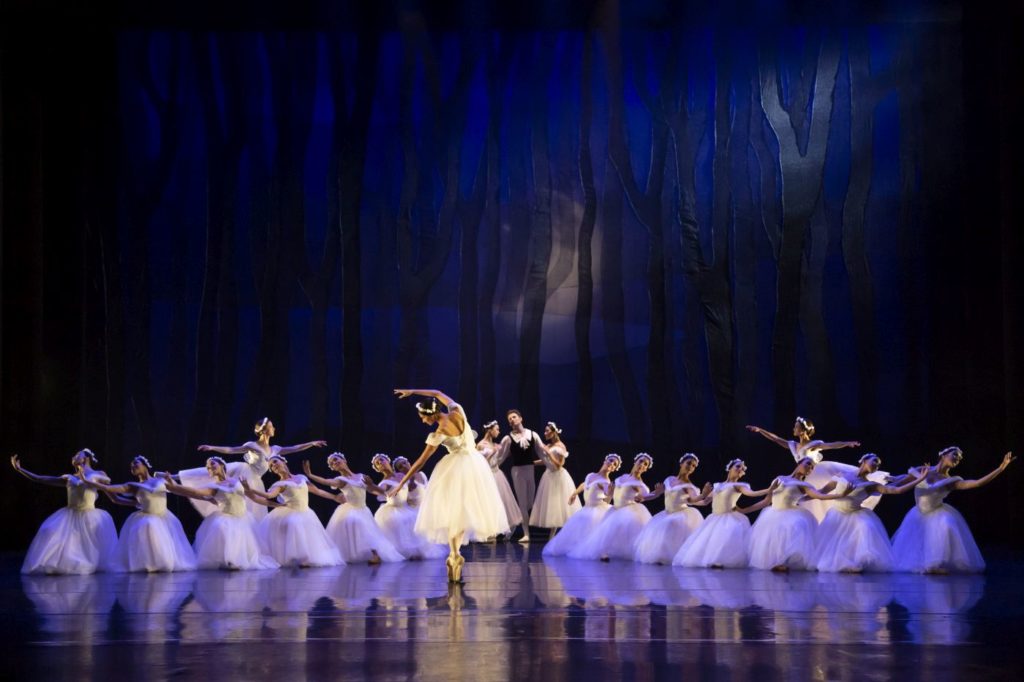 As the moonlit night descends, Prata dances the prelude amidst three groups of women arranged in the shape of a bud, directing them to blossom with subtle authority. Vieira was an attentive partner, making his ballerina appear to fly weightlessly. His solo, marked by measured jumps, was as smooth as butter. The corps quickly fell into a graceful, harmonious unity.
Though the introductory video provided only a small glimpse into the company's education programming, it seems to be an ambitious slate – I'd be interested in learning more about it. In addition, English subtitles for the lecture would have been welcome.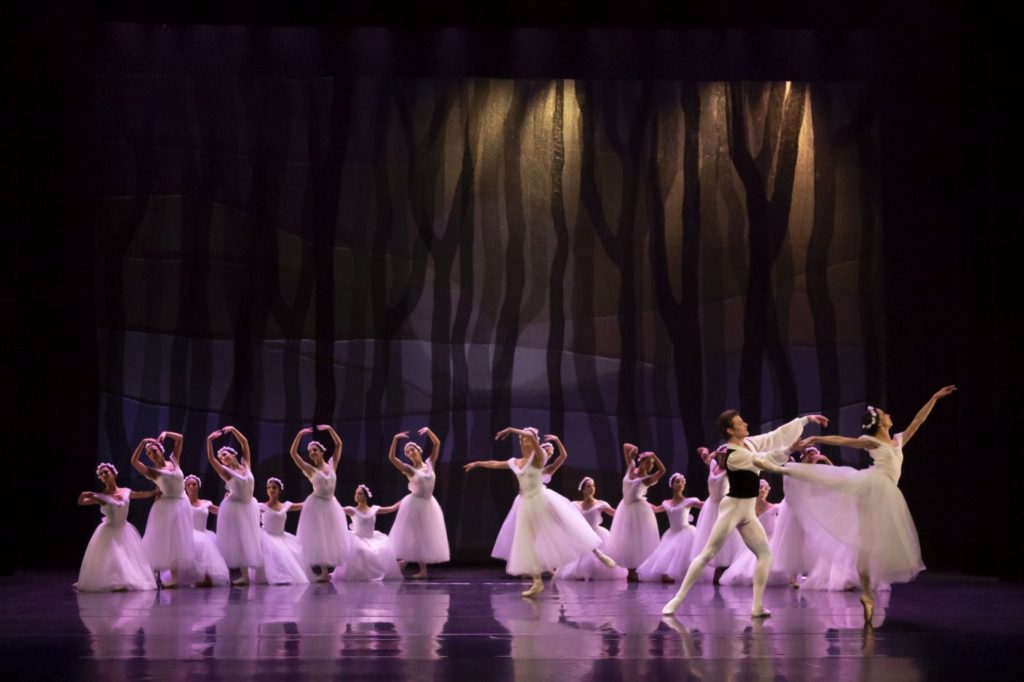 Links:

Website of the

São Paulo Dance Company

Photos:

1.

Thamiris Prata, Vinícius Vieira, and Luiza Yuk, "Les Sylphides" by Ana Botafogo after Mikhail Fokin,

São Paulo Dance Company 2021

2.

Thamiris Prata and ensemble, "Les Sylphides" by Ana Botafogo after Mikhail Fokin,

São Paulo Dance Company 2021

3.

Vinícius Vieira, Luiza Yuk, and ensemble, "Les Sylphides" by Ana Botafogo after Mikhail Fokin, São Paulo Dance Company 2021

4.

Ensemble, "Les Sylphides" by Ana Botafogo after Mikhail Fokin, São Paulo Dance Company 2021



5.

Poliana Souza and ensemble, "Les Sylphides" by Ana Botafogo after Mikhail Fokin, São Paulo Dance Company 2021

6.

Thamiris Prata, Luiza Yuk, Vinícius Vieira, Poliana Souza, and ensemble, "Les Sylphides" by Ana Botafogo after Mikhail Fokin,

São Paulo Dance Company 2021

7.

Ana Roberta Teixeira,

Thamiris Prata, Luiza Yuk, Vinícius Vieira, Poliana Souza,

Ammanda Rosa, and ensemble,

"Les Sylphides" by Ana Botafogo after Mikhail Fokin,

São Paulo Dance Company 2021

8.

Vinícius Vieira, Luiza Yuk, and ensemble, "Les Sylphides" by Ana Botafogo after Mikhail Fokin,

São Paulo Dance Company 2021

all photos

© Fernanda Kirmayr

Editing:
Jake Stepansky