"Lyssa"
The Royal Ballet & Nadine Shah
Royal Opera House
London, Great Britain
June 04, 2021 (dance film)
by Ilona Landgraf
Copyright © 2021 by Ilona Landgraf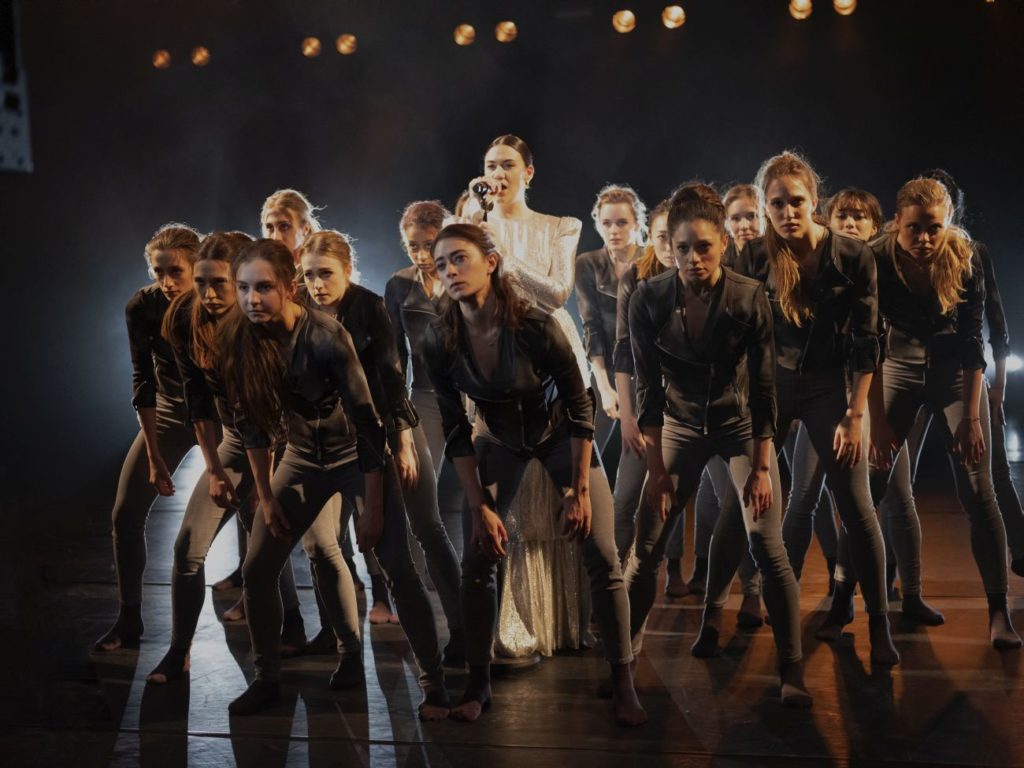 In late 2019, the British choreographer Lynne Page created "Death in Venice" for the Royal Opera. "Lyssa", a twenty-or-so-minute film, features her first-ever choreography for the Royal Ballet. After a year of pandemic-induced artistic drought (and a severe lack of live music), she felt that the time was ripe for arts institutions to tackle new genres in order to reach new audiences. This project, a merger between song and dance, brings together the English singer / songwriter Nadine Shah and seventeen female dancers from the Royal Ballet. Shah sings "Trad" from her 2020 album "Kitchen Sink", a less-than-four-minute song with very few lyrics, which has been extended to fifteen minutes in a new version featuring the orchestra of the Royal Opera House.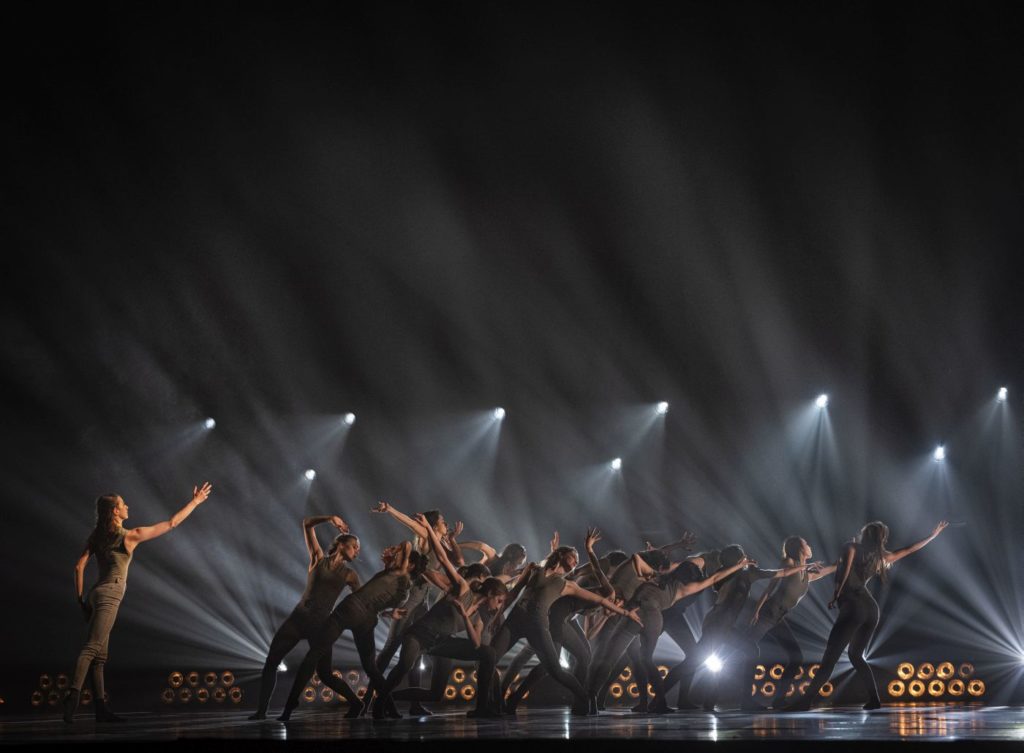 Prior to the main performance, the film follows Shah on a brief behind-the-scenes tour of the Royal Opera House. Beginning in her dressing room, we move through various workshops, the orchestra pit, the backstage, the costume department (featuring the costumes of "The Sleeping Beauty"), and the studio where dancers take their morning class. The song begins as Shah opens the stage door, while an amplified female voice calls the dancers involved in "the Lynne Page project" onstage.
"Trad" addresses the pressure put on women by gendered expectations about attractiveness, fertility, and matrimony. "The male gaze is a very powerful thing," Shah explains in an accompanying video. "It has dictated for many, many years how we do present ourselves … It's [about] owning your own body." Page took this one step further, adding: "It's important that female voices are being heard in politics, corporations and arts." The reality of the topic was tragically reinforced during the rehearsal period by the murder of young Londoner Sarah Everard on March 20th, 2021. This harrowing event resonated intensely with the public and prompted many women to express their frustration and anger.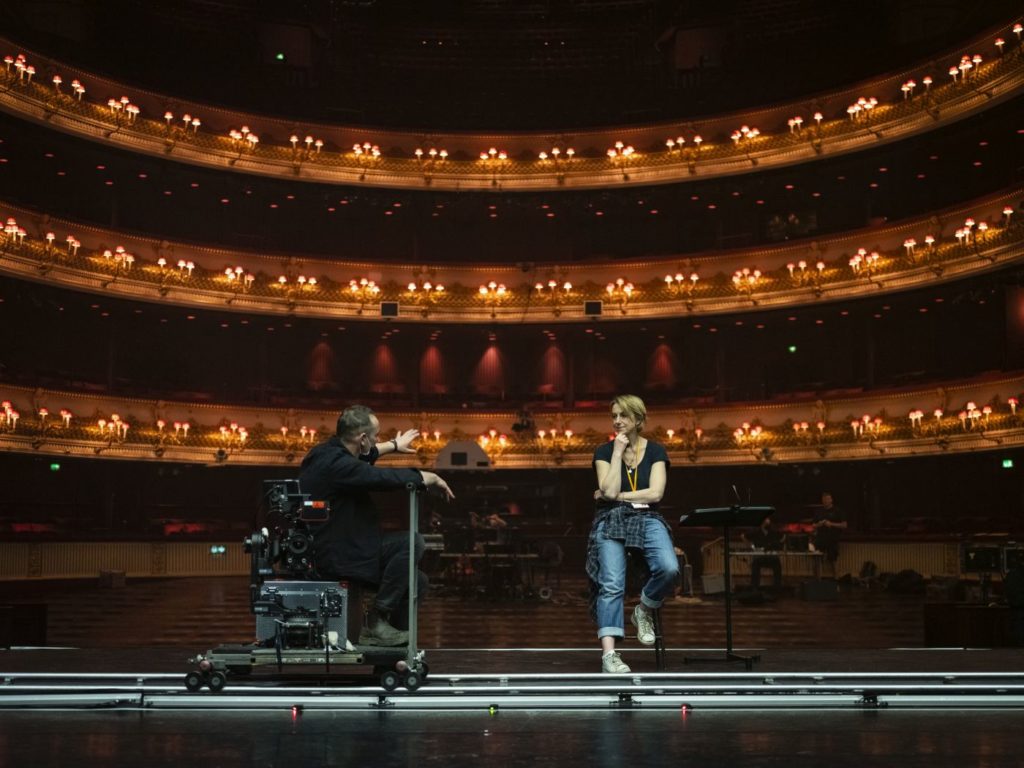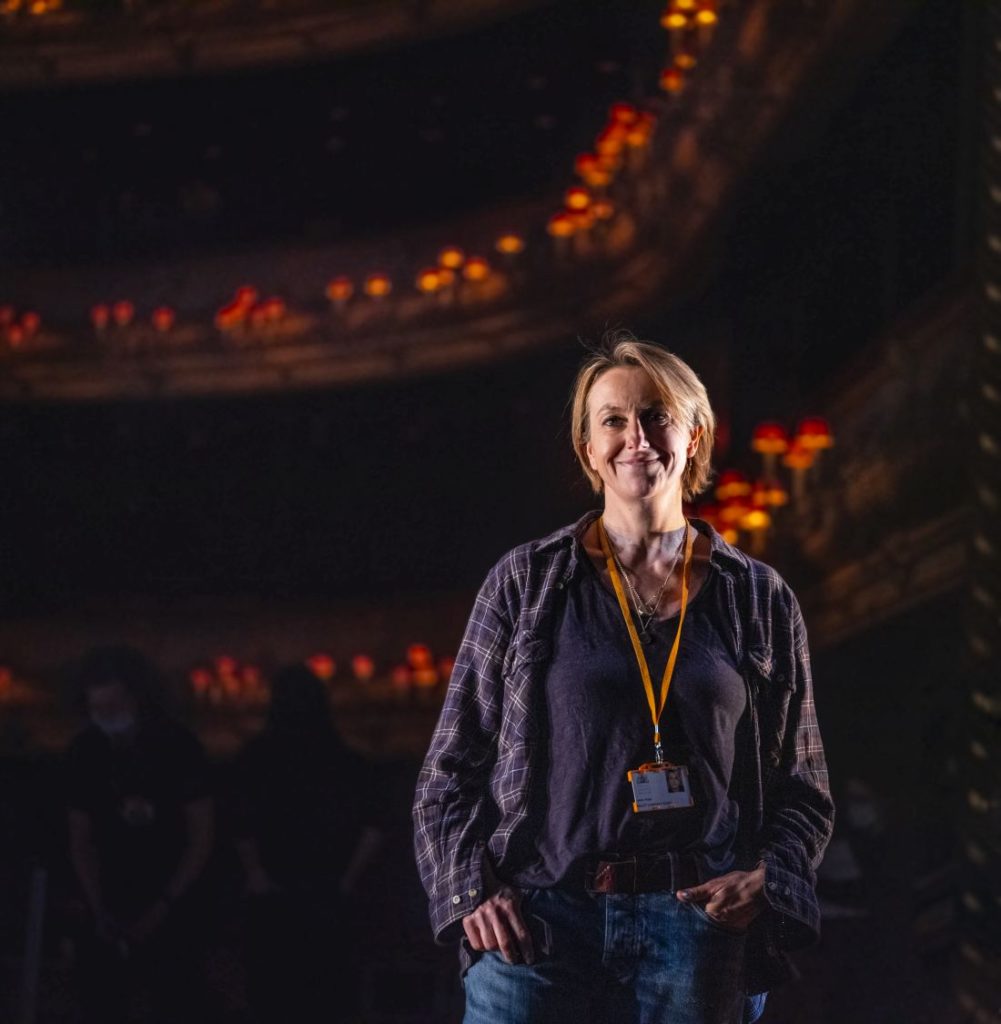 "Lyssa" is the name of a spirit in Greek mythology that personifies mad rage, frenzy, and rabies in animals. By choosing "Lyssa" as the film's title, Page highlights "what changes female voices can bring about." However, in this production, these voices lack the courage to fully act out. Driven by surging percussive rhythms, the dancers move jerkily, their arms snapping into fixed positions, their eyes consumed with irritation. They thrust their elbows to the side, brusquely turning their heads and torsos, rolling their shoulders as if trying to avoid a pesky gadfly. When they jump up and down like coiled springs, they do so hesitantly rather than eruptively. They even cover their mouths with their hands to repress themselves.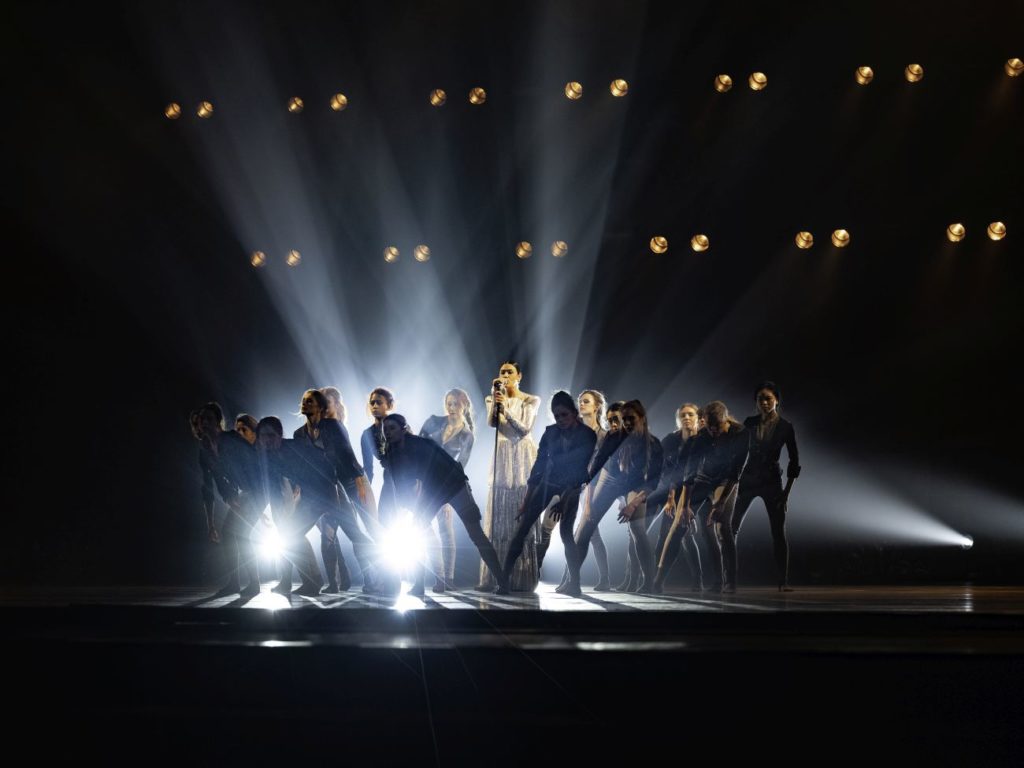 As Shah enters, mic stand in hand, she starts to sing: "shave my legs, freeze my eggs". The dancers surround her, swinging their crouched bodies from side to side like a wolf pack poised to attack. Soon after, they wind themselves out of their black leather jackets in movement reminiscent of the stripping off a cocoon. Suddenly, their movement becomes bolder, more masculine-like, occasionally even frenzied. In a propulsive succession of solos, duets, and group sequences, the dancers box, kick, lift, and jump, their movements gradually beginning to flow together. Meanwhile, Shah has taken a seat in a wooden lounge chair at the front left side of the stage, sipping a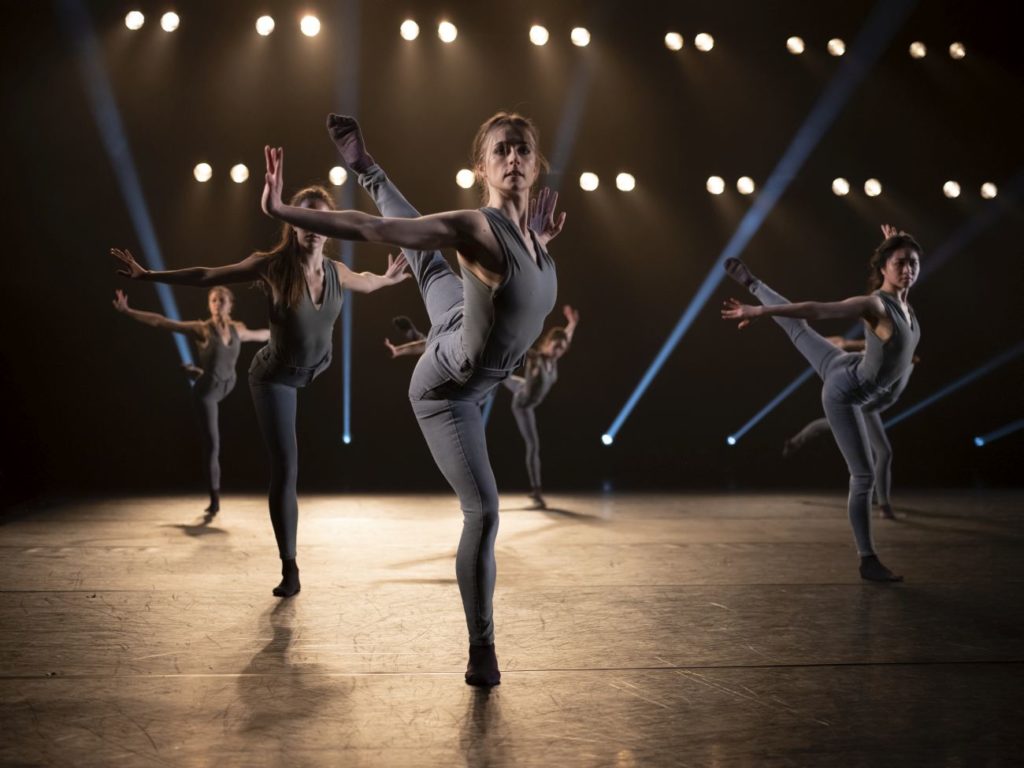 glass of wine (or red juice) and glancing towards the auditorium, unperturbed. As the dancers enter into an energetic group sequence resembling an advanced aerobic workout, she saunters back towards them. At the moment that she raises her glass, the lighting (by Simon Bennisont & Florian Baeumler) turns golden, focusing down on Shah while the dancers fade to silhouetted black.
This is the scene in which Page sabotages her intention. Though the camera often focuses on the dancers, they merely serve as anonymous background dancers for the diva-like Shah, their khaki-gray outfits (by an unnamed costume designer) contrasting sharply with her silver, floor-length dress by The Vampire's Wife. "Lyssa" is less a cross-genre project and more an extended music video for Shah's song that uses the Royal Opera House and its resources as a decorative frame.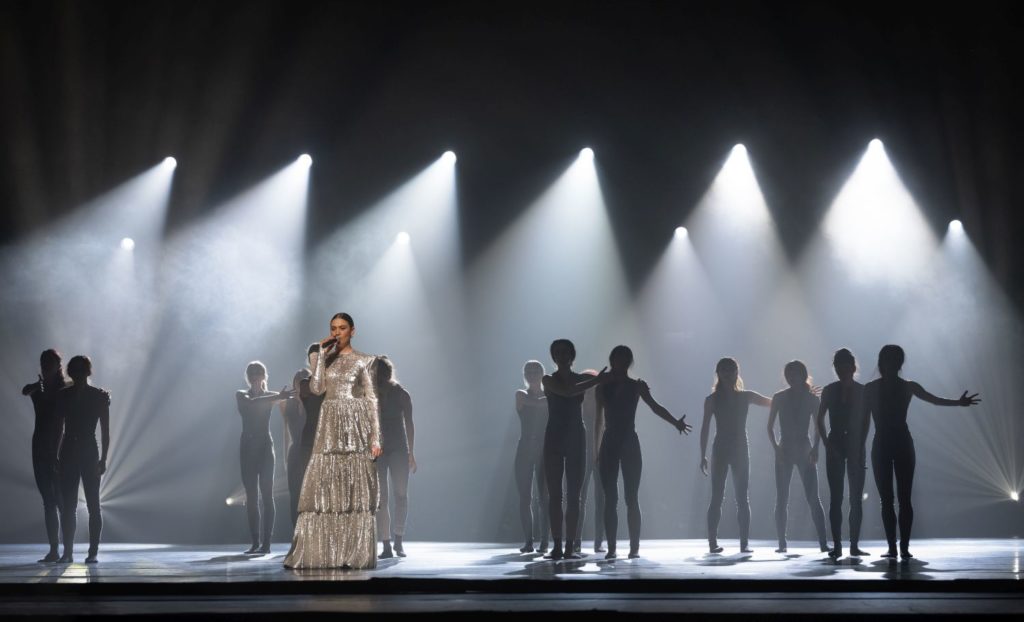 Links:
Website of the Royal Ballet
Trailer of "Lyssa"

Full video of "Lyssa"

Lynne Page and Nadine Shah discuss the making of "Lyssa" (video)

Photos:

1.

Nadine Shah and artists of the the Royal Ballet in "Lyssa" by Lynne Page, The Royal Ballet 2021

2.
Artists of the the Royal Ballet in "Lyssa" by Lynne Page, The Royal Ballet 2021

3.
Lynne Page, The Royal Ballet 2021

4.
Lynne Page, The Royal Ballet 2021

5.

Nadine Shah and artists of the the Royal Ballet in "Lyssa" by Lynne Page, The Royal Ballet 2021

6.

Artists of the the Royal Ballet in "Lyssa" by Lynne Page, The Royal Ballet 2021

7.

Nadine Shah and artists of the the Royal Ballet in "Lyssa" by Lynne Page, The Royal Ballet 2021

all photos

© Asya Verzhbinsky

Editing:
Jake Stepansky