"Beauty Mixed Programme"
The Royal Ballet
Royal Opera House
London, Great Britain
July 09, 2021 (live stream)
by Ilona Landgraf
Copyright © 2021 by Ilona Landgraf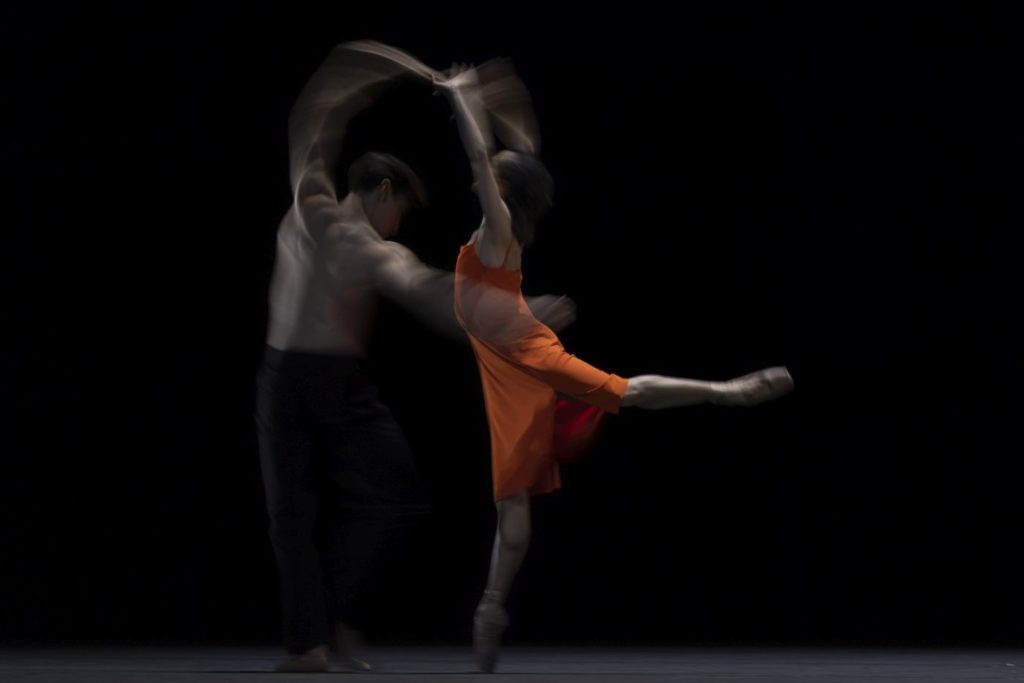 Ninety years ago, Ninette de Valois founded the Vic-Wells Ballet, which would later birth today's Royal Ballet and Birmingham Royal Ballet. The Royal Ballet celebrated the anniversary with a mixed bill that linked the past and the present, showcasing works by two pillars of the repertory – the late Frederick Ashton and Kenneth MacMillan – and works by resident choreographer Wayne McGregor, artistic associate Christopher Wheeldon, principal dancer-cum-choreographer Valentino Zucchetti, and Arthur Pita. The crown jewel of the program was a presentation of the third act of the 1946 staging of "Sleeping Beauty" – originally presented by De Valois at the reopening of the Royal Opera House in 1946 and freshly restaged by Monica Mason and Christopher Newton for this bill. Mats Ek's "woman with water" was not presented in the live stream for copyright-related reasons.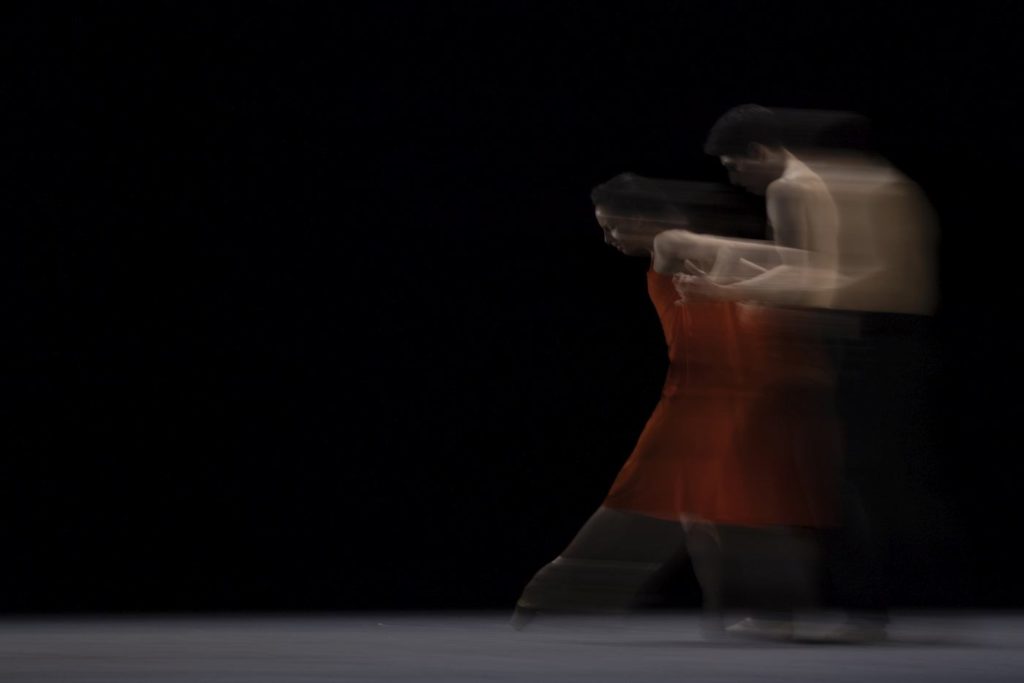 Each of the four short pas de deux was created by a different choreographer, allowing some interesting comparisons to emerge. In McGregor's 2020 piece "Morgen", Yasmine Naghdi and Joseph Sissens perform the tender reunion of a happy couple, as described in the lyrics of the accompanying eponymous music by Richard Strauss (sung live by soprano Anita Watson). Sissens, undulating his bare upper body like a hyper-flexible snake, moves with faun-like sensuality and suppleness. Naghdi, hair unbound and wearing an red-orange dress, balances sharp, quick jumps with soft, slow sequences. Even when the pair melts into each other's arms, you can still feel the power and precision behind their movements. (The photos show Francesca Hayward and Cesar Coralles.)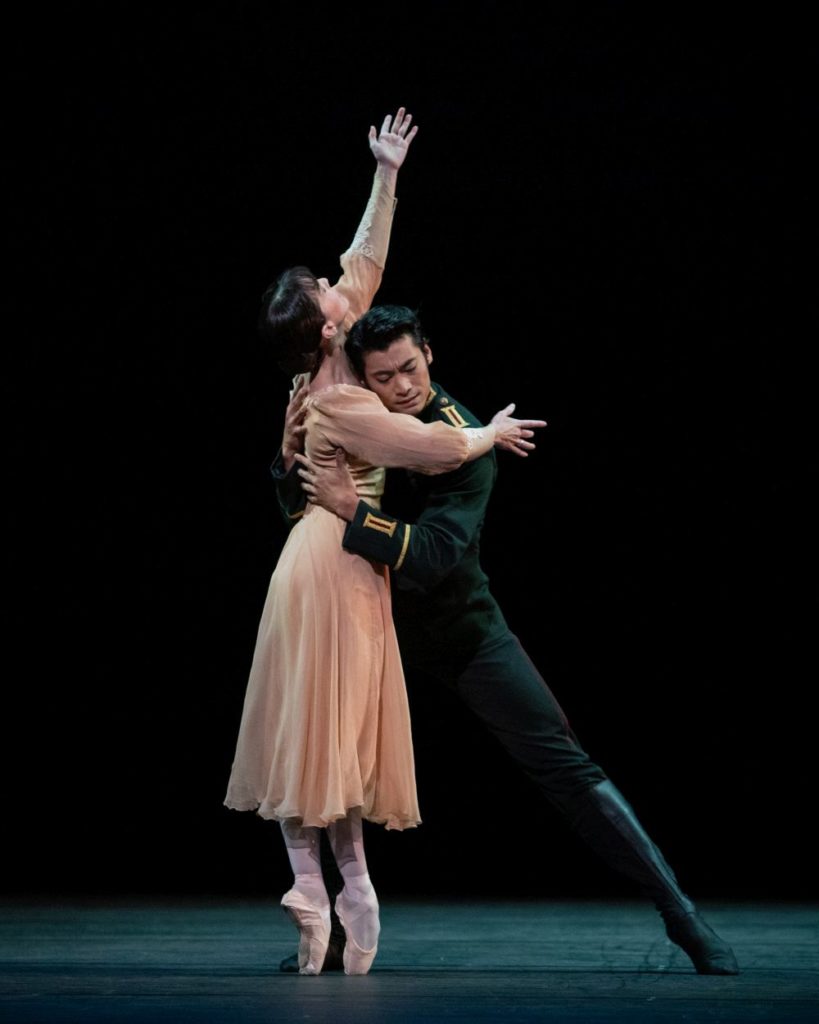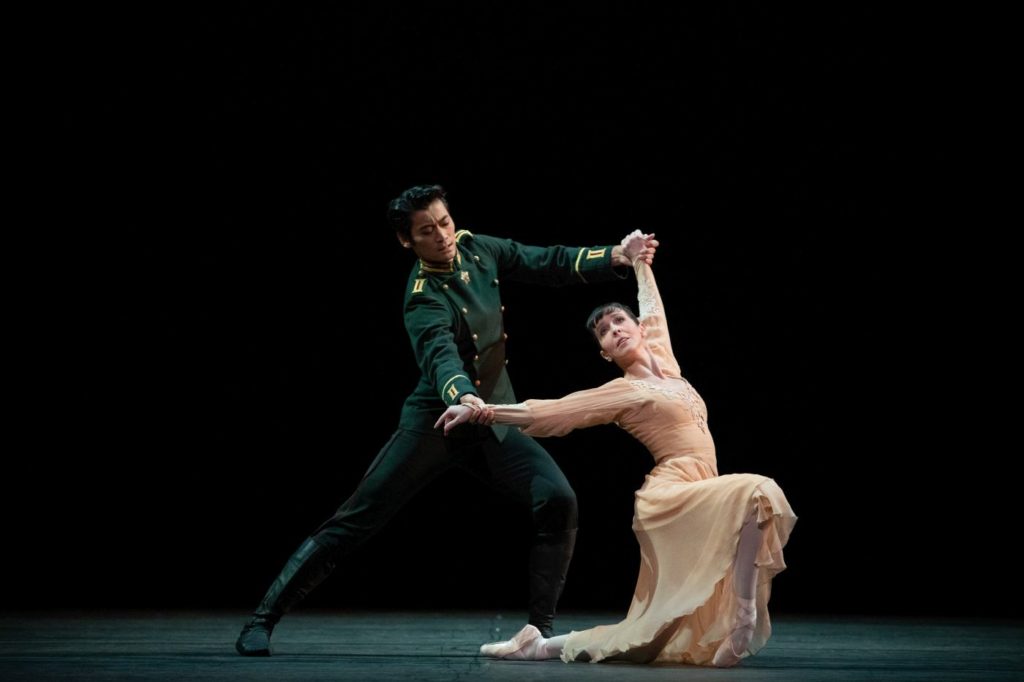 The next couple – Laura Morera and Ryoichi Hirano – is neither happy nor mid-reunion. Instead, they're separating and must say an involuntary goodbye. Their farewell pas de deux is part of MacMillan's "Winter Dreams" – a 1991 story ballet based on Chekhov's "Three Sisters" set to music by Tchaikovsky. As Masha, Morera brilliantly vacillates between yearning affection, desperation, and resolve, adorned in a delicate fin de siècle-style dress. Her lover, the married lieutenant colonel Vershinin (Hirano), is equally torn by emotions, clinging to her legs, plucking up his courage during hypermasculine jumps, and flinging himself on the ground before running off. Masha finally collapses, tightly clasping the gray coat he left behind.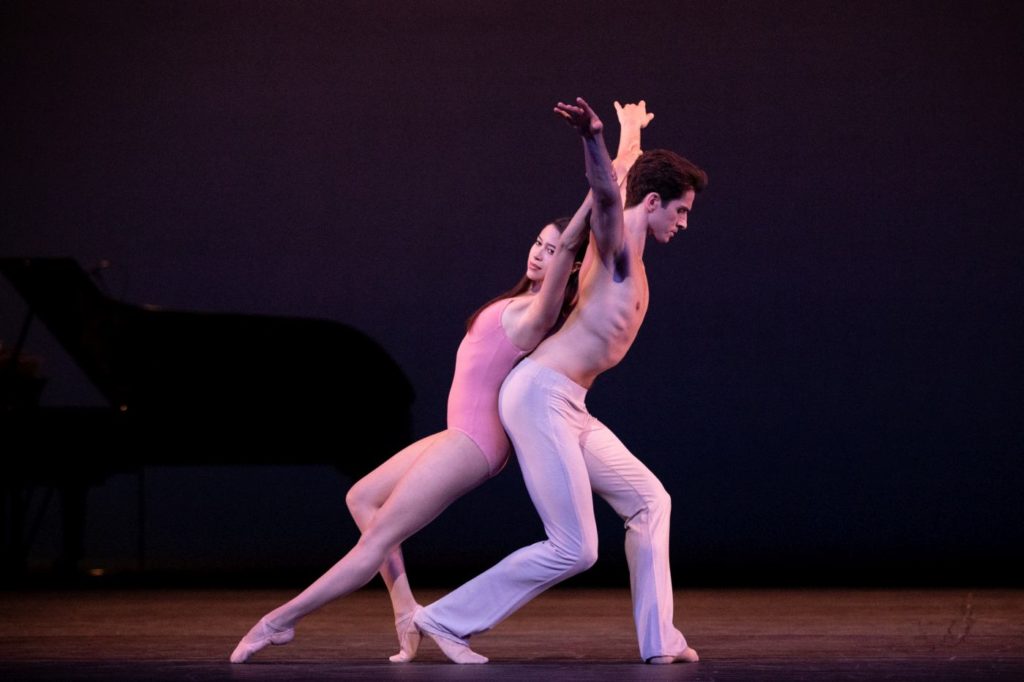 In Wheeldon's 2005 creation "After The Rain", Beatriz Stix-Brunell and Reece Clarke dance the second part set to Arvo Pärt's "Spiegel im Spiegel". In the opening scene, the duo stands with their legs apart, grounded and resolute – yet their tender, slow, occasionally trance-like movements lack drive; it is as if their limp bodies have been treated with a generous dose of fabric softener. The duet's energy is similarly feeble. I don't know how this choreography is linked to rain, but it surely must have been a lethargy-inducing downpour.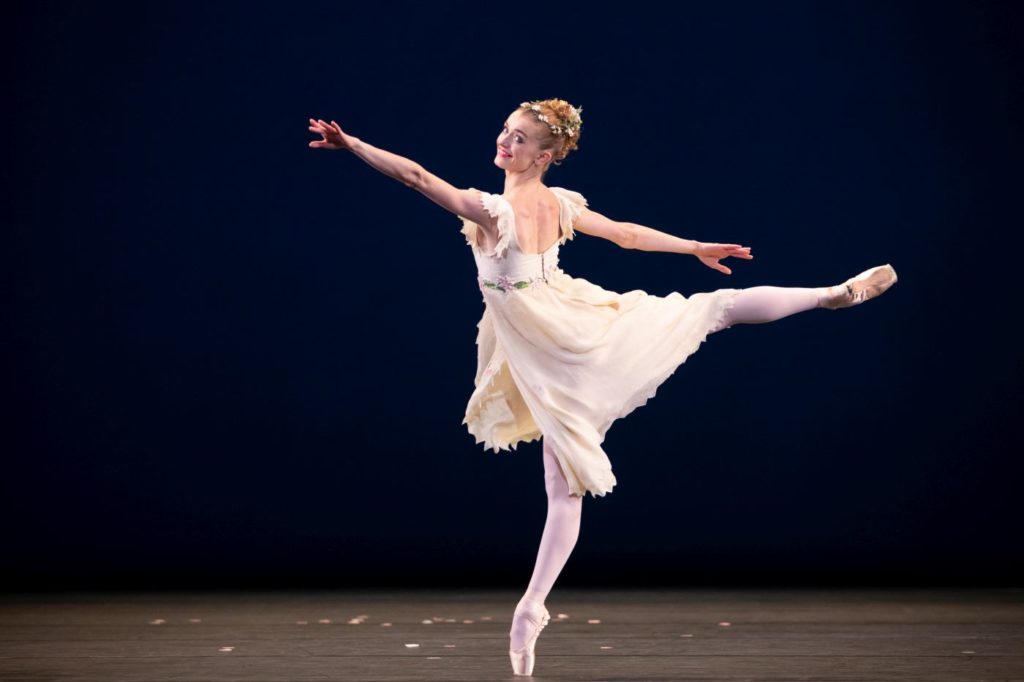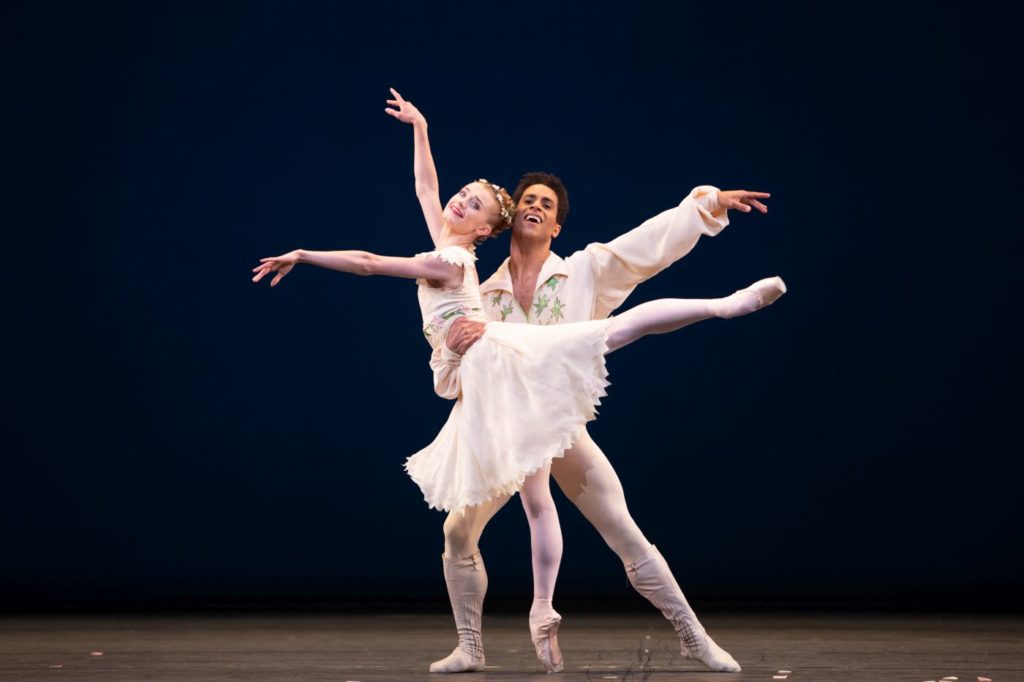 Anna Rose O'Sullivan and Marcelino Sambé, by comparison, rocked the stage in Ashton's "Voices of Spring", an exuberant duet created in 1977 to Richard Strauss II's "Frühlingsstimmen waltz." The dancers perkily merge the creaminess of a waltz with peppery pizzazz – a pleasure to watch!
"Agnus Dei" – a solo choreographed by Pita during the lockdown and filmed by Michael Nunn and William Trevitt – was shown digitally for the first time. It features a lone man (Leo Dixon, wearing sunglasses and a gray-to-black suit) standing on a semi-dark stage in front of – or partly under – a huge mechanical system of rods that is reminiscent of an automotive assembly line. The auditorium is empty. As Dixon begins to move to a soundscape of creaks and squeaks composed by Rufus Wainwright, the rods slowly begin to rise. Soon, more sounds enter the space – those of a serpent charmer's flute and the singing of "Agnus Dei" – as the lighting shrinks down to create a small square space for movement pressed against a gray back wall. I couldn't detect a connection between Dixon's fluid movements and the Lamb of God-theme, but after – perhaps – a revelatory experience, Dixon seems to be liberated. He runs towards the auditorium on a gangplank that juts out into the pit, plunges downwards, and miraculously rises (from death?) to heaven.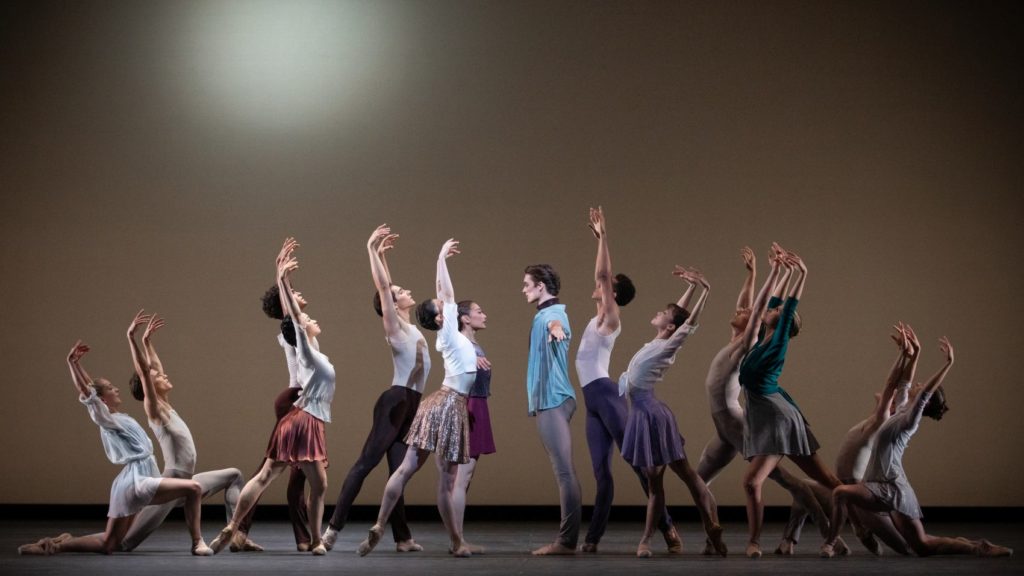 "Anemoi", a new ballet by Zucchetti, opened the program. Its title refers to the four wind gods in Greek mythology, each of which is associated with a different season. Music by Rachmaninoff – the second movements of the first two symphonies and an orchestrated version of his piano Romance for six hands – accompanies sixteen young dancers (eight woman and eight men) as they group and regroup in an elegantly flowing, exuberant choreography. Many arm movements enhance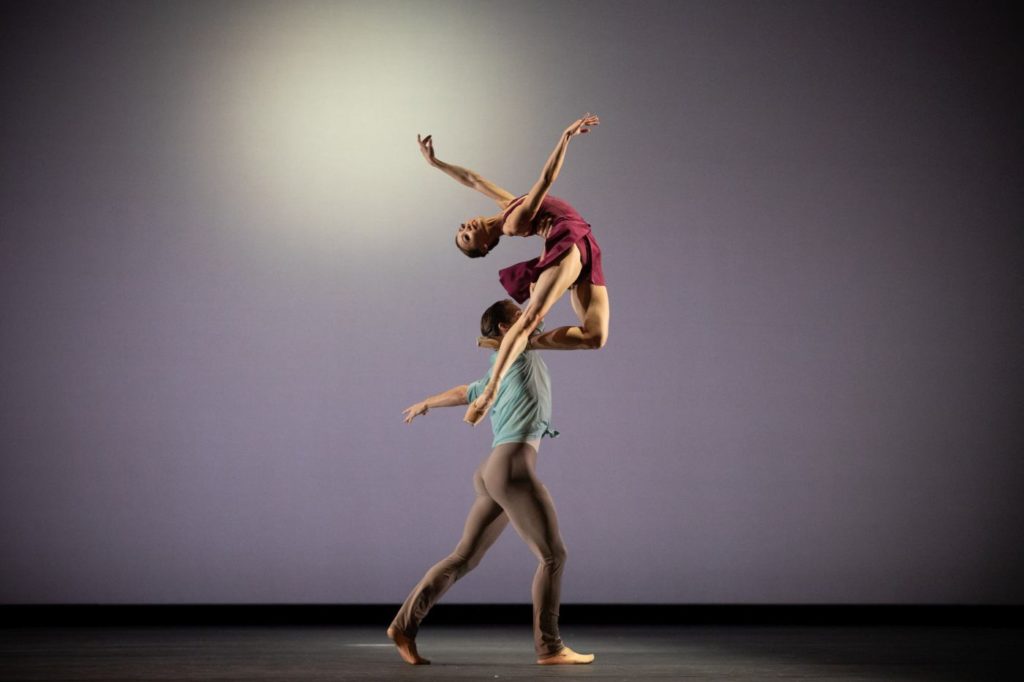 the piece's airy quality that, depending on the intensity of the wind, ranges from balmy breeze to brisk gust. A romantic pas de deux interpreted by Mariko Sasaki and Lukas Bjørneboe Brændsrød unfolds in a cinematic breath; moments of cheeky flirtation tinged with showbiz-glamour contrast beautifully with classical vocabulary.
Zucchetti is resourceful, inventive, and a guarantor for solid quality. He doesn't need an elaborate set or fancy costumes to make his pieces look attractive. In this ballet, a pallid sun shines on a brown-gray-ish backdrop (lighting by Simon Bennison); natural color tones dominate Jean-Marc Puissant's costumes. Zucchetti typifies the ideal of an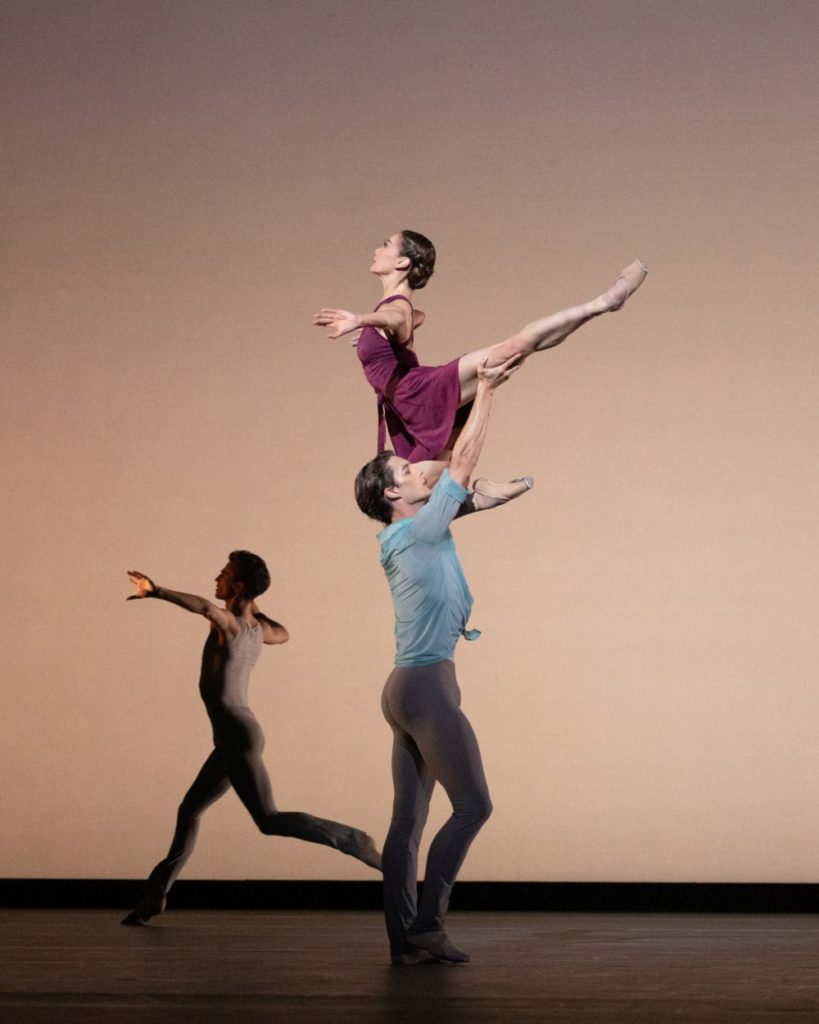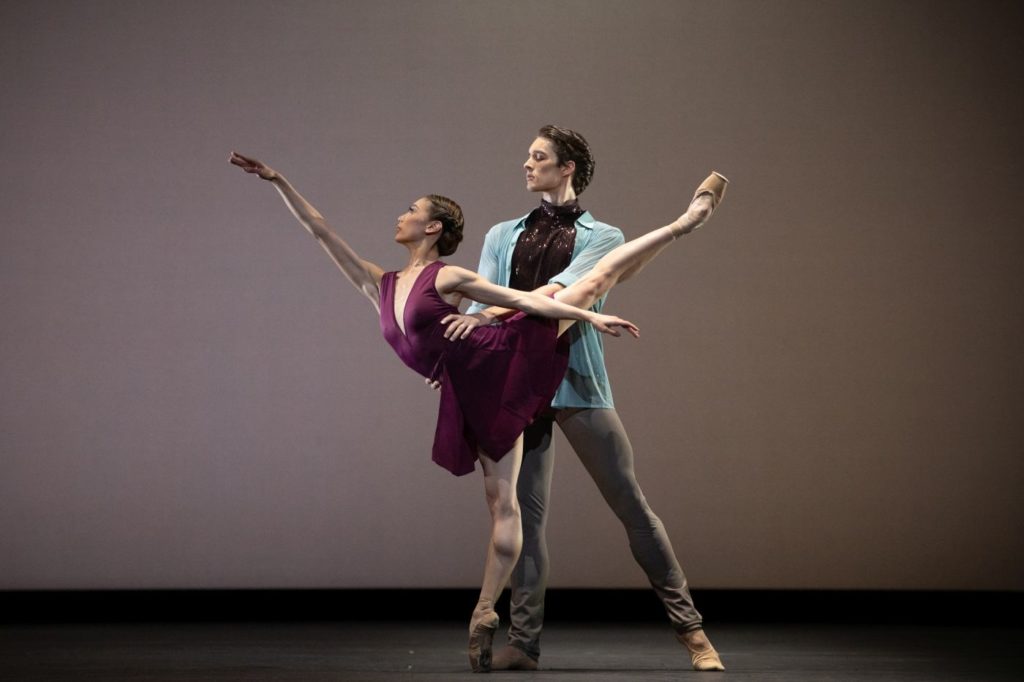 adventurous traditionalist" that Kevin O'Hare, the Royal Ballet's artistic director, mentions in his introductory speech. Certainly, O'Hare is aware that Zucchetti is the Royal Ballet's new Ashton.
Act III of "The Sleeping Beauty" was a wonderful way to close out an opulent program. In the divertissements, Florestan (Calvin Richardson) and his two sisters (Isabella Gasparini and Claire Calvert) combine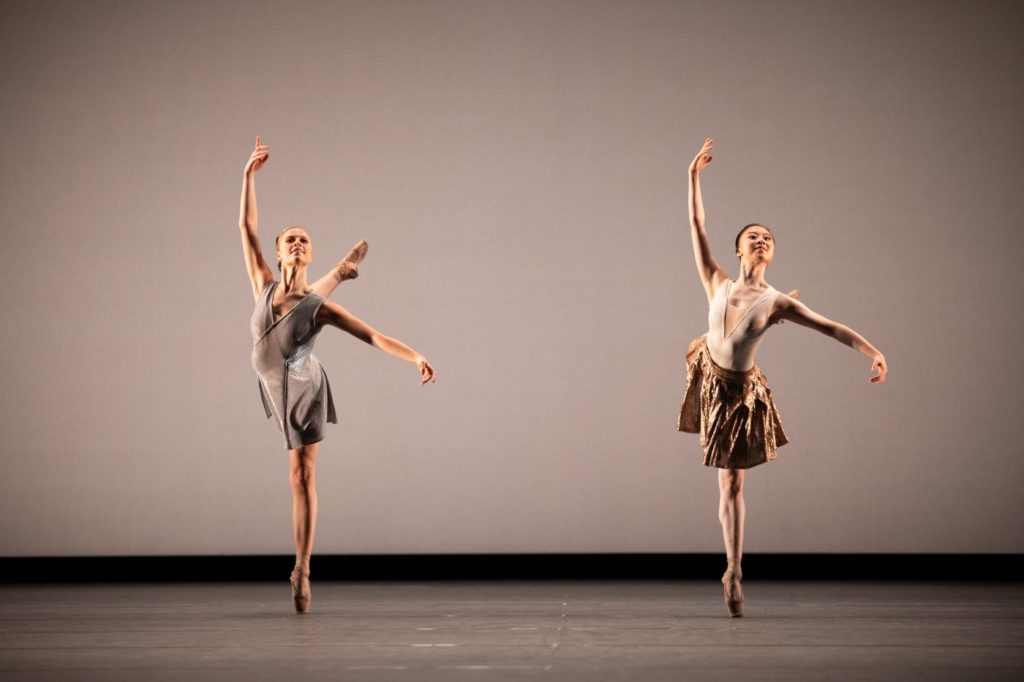 excellent dancing with generous charm. David Yudes (Puss-in-Boots) and Ashley Dean (White Cat) perform flawlessly, but fail to imbue their flirtation with passion. James Hay as the Bluebird warms up in his second solo; his Princess Florine was Meaghan Grace Hinkis. The chase-and-escape game between the Wolf (Tomas Mock) and the petite Red Riding Hood (Sophie Allnatt) could have done with an additional burst of playfulness. The biggest treat was the leading couple, Marianela Nuñez as Princess Aurora alongside Vadim Muntagirov as Prince Florimund, both projecting majestic calm and honoring royal etiquette to its fullest.
Links:
Website of the Royal Ballet

Photos:

(The photos show a partially different cast from an earlier performance.)

 

1.

Francesca Hayward and Cesar Coralles, "Morgen" by Wayne McGregor, The Royal Ballet 2021 © Andrej Uspenski

2.

Francesca Hayward and Cesar Coralles, "Morgen" by Wayne McGregor, The Royal Ballet 2021

© Andrej Uspenski

3.

Laura Morera and Ryoichi Hirano, "Winter Dreams" by Kenneth MacMillan, The Royal Ballet 2021

© Alice Pennefather

4.

Laura Morera and Ryoichi Hirano, "Winter Dreams" by Kenneth MacMillan, The Royal Ballet 2021

© Alice Pennefather

5.

Beatriz Stix-Brunell and Reece Clarke, "After The Rain" by Christopher Wheeldon,

The Royal Ballet 2021

© Alice Pennefather

6.

Anna Rose O'Sullivan, "Voices of Spring" by Frederick Ashton, The Royal Ballet 2021 © Alice Pennefather

7.

Anna Rose O'Sullivan and Marcelino Sambé, "Voices of Spring" by Frederick Ashton, The Royal Ballet 2021 © Alice Pennefather

8.

Artists of the Royal Ballet, "Anemoi" by Valentino Zucchetti,

The Royal Ballet 2021

© Alice Pennefather

9.

Mariko Sasaki and Lukas Bjørneboe Brændsrød, "Anemoi" by Valentino Zucchetti, The Royal Ballet 2021 © Alice Pennefather

10.

Mariko Sasaki and Lukas Bjørneboe Brændsrød, "Anemoi" by Valentino Zucchetti, The Royal Ballet 2021 © Alice Pennefather

11.

Mariko Sasaki, Lukas Bjørneboe Brændsrød, and Leo Dixen, "Anemoi" by Valentino Zucchetti, The Royal Ballet 2021 © Alice Pennefather

12.

Gina Storm Jensen and Yu Hang, "Anemoi" by Valentino Zucchetti, The Royal Ballet 2021 © Alice Pennefather

Editing:
Jake Stepansky