"Creare Crescere"
Stuttgart Ballet / Escuela Superior de Música y Danza de Monterrey
Stuttgart, Germany / Monterrey, Mexico
September 25, 2021
by Ilona Landgraf
Copyright © 2021 by Ilona Landgraf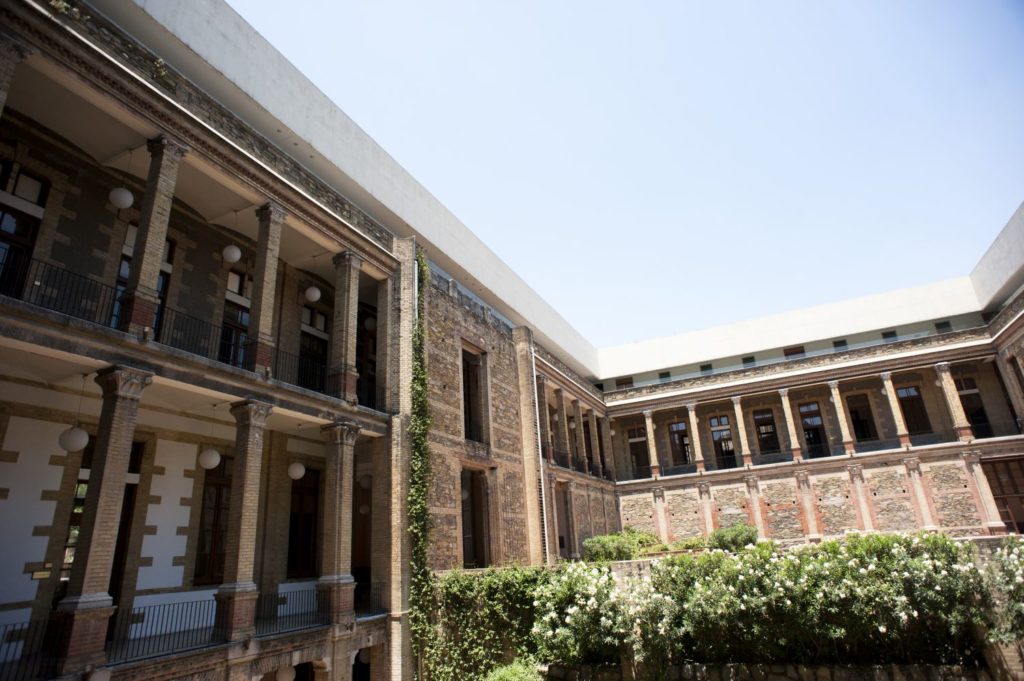 Rocío Alemán, principal dancer of the Stuttgart Ballet, started her dance education in 2003 at the Escuela Superior de Música y Danza de Monterrey in her hometown of Monterrey, Mexico. In 2008, she moved to Stuttgart, where she finished her studies at the John Cranko School. After carving out a successful career for herself, she thought it time to thank her school in Monterrey for what it has given her. Her plan was to invite ten graduate students from Monterrey to visit the Stuttgart Ballet and work with dancers-cum-choreographers (of which the Stuttgart company, thanks to their annual choreographic workshops, has many) – but the plan was thwarted by COVID-19. Still, Alemán didn't give up, adjusting her project to the new circumstances. If students and choreographers couldn't meet in person, why not work remotely via Zoom?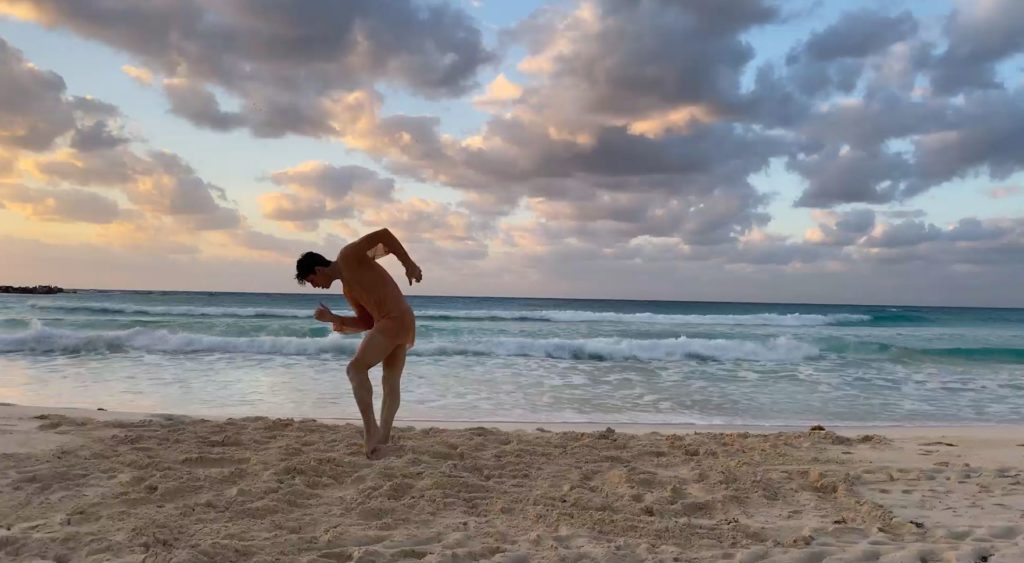 What sounded simple in theory turned out to be tricky in practice. Unlike the school's Monterrey-based rehearsal directors – Rosario Murillo and Alejandro Jáuregui – the students were all over the world: in Monterrey, sure, but also in England, the US, and Colombia. So many time zones (Stuttgart – Monterrey are seven hours apart, for example), so many technical requirements – you can imagine how complex it must have been to coordinate the rehearsal schedule. "The biggest challenges were the Zoom calls," reported choreographer Louis Stiens. "Even though [Zoom] works so great most of the time, the moment you have one single day with bad internet connection, you're missing a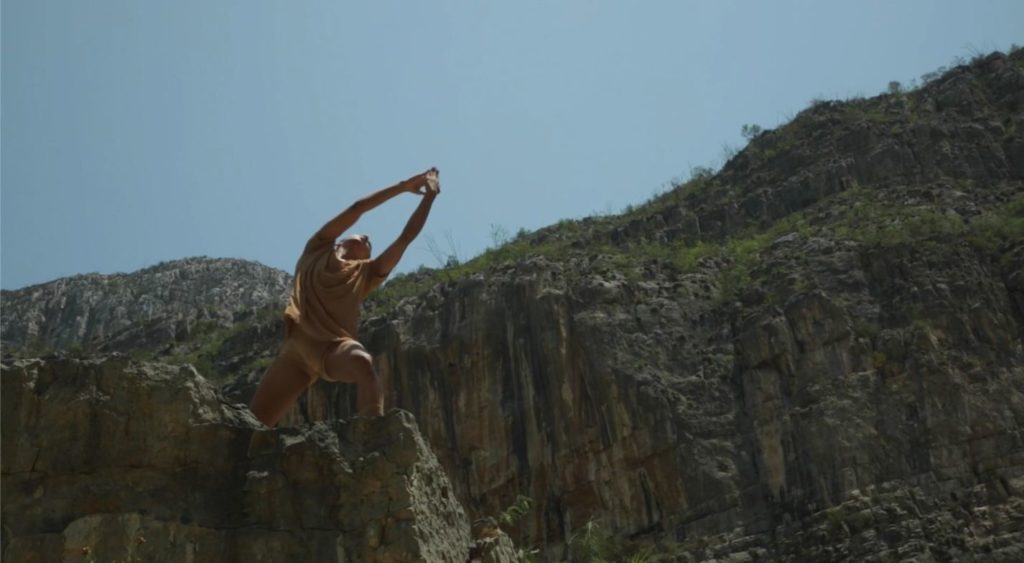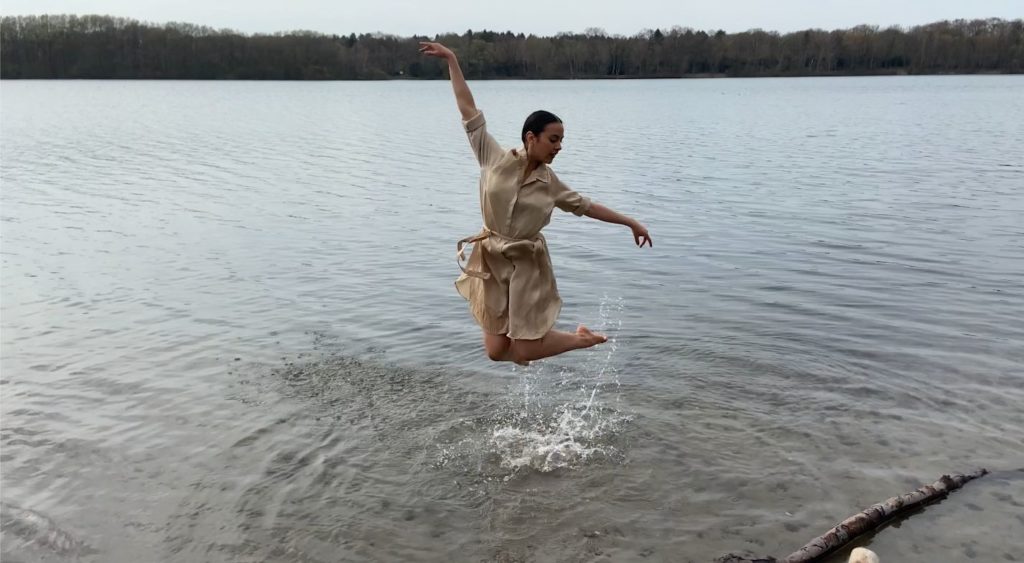 lot of creative time." Delays in the transmission of the music – mentioned by several choreographers – seemed to be a frequent issue. Moreover, computer screens are simply unable to fully convey the spatial and emotional aspects of movement. "I had to explain many things with words," revealed choreographer Roman Novitzky. "It was a perfect lesson (…) for life, for choreographing in the ballet studio as well, because it's always nice when you can describe what you want with words. I always love it when choreographers can say how I should I feel (…) the movement."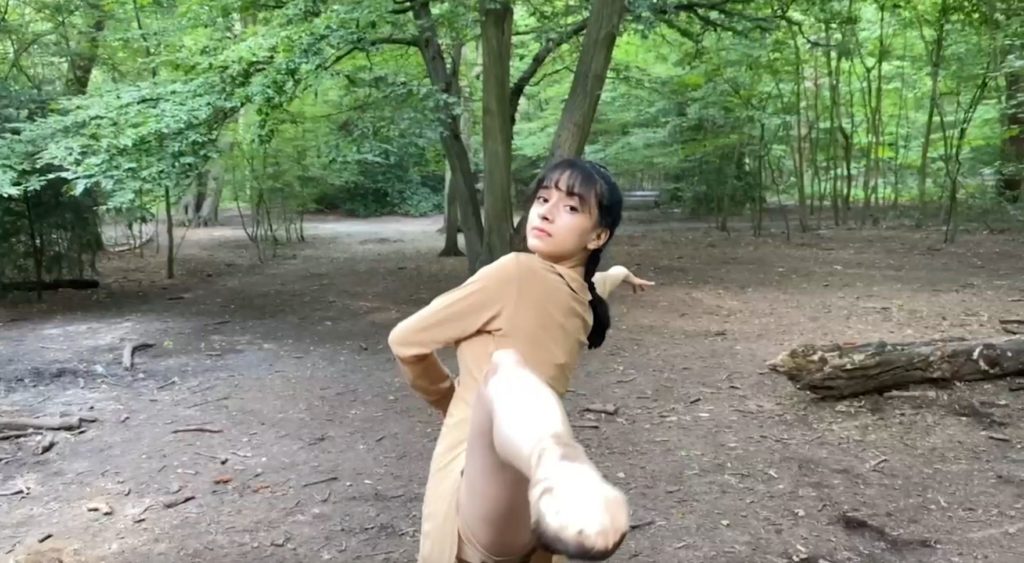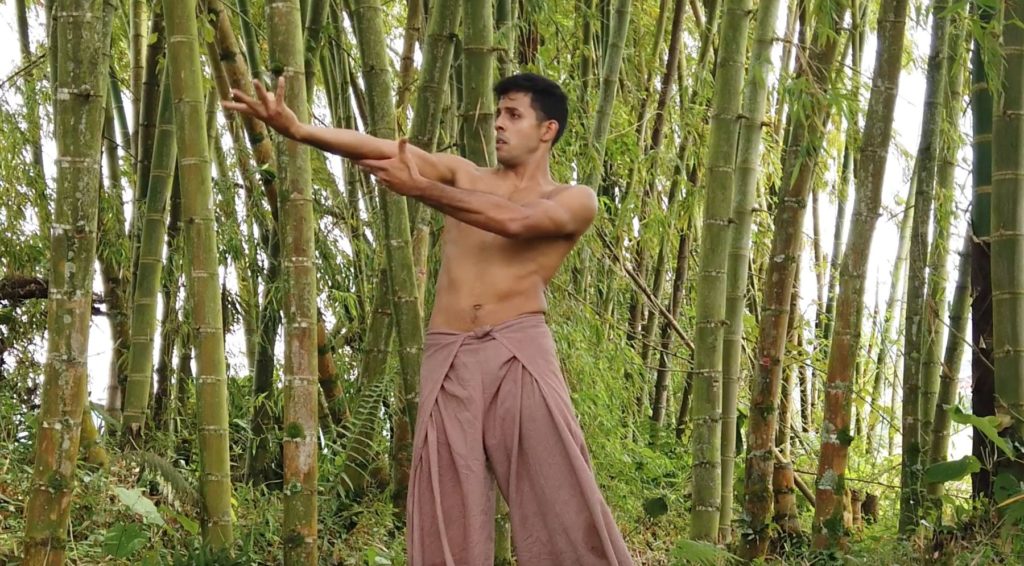 Despite the obstacles and occasional frustrations, those involved pursued the project enthusiastically. The result – ten short contemporary solos by ten choreographers, each tailored to and performed by one graduate student – was professionally filmed, edited, and – together with rehearsal footage and commentary by the choreographers (and others) – assembled into "Creare Crescere", an hourlang video available on YouTube. The video features not only dancing but also gorgeous landscapes, as all of the solos were performed outdoors.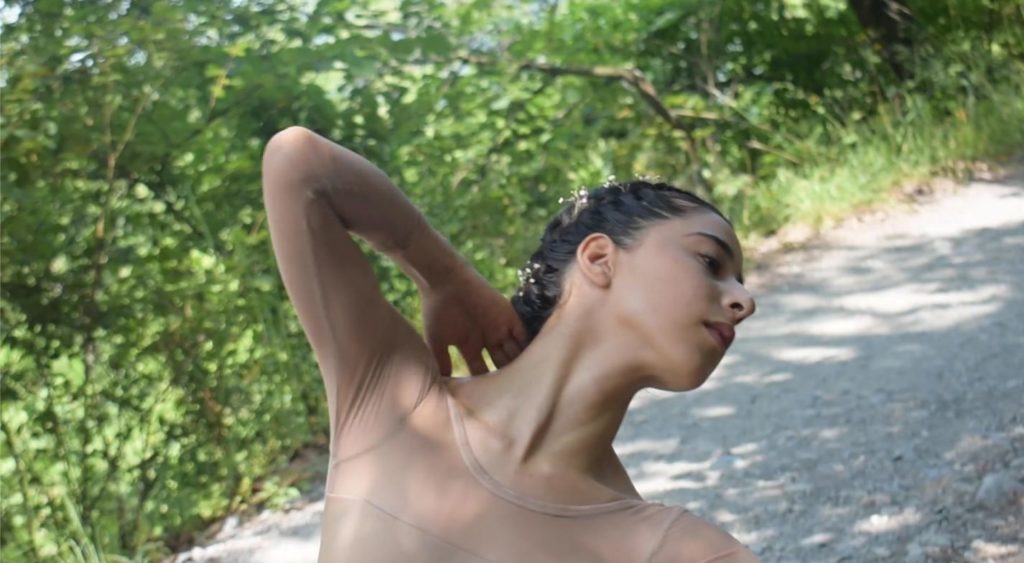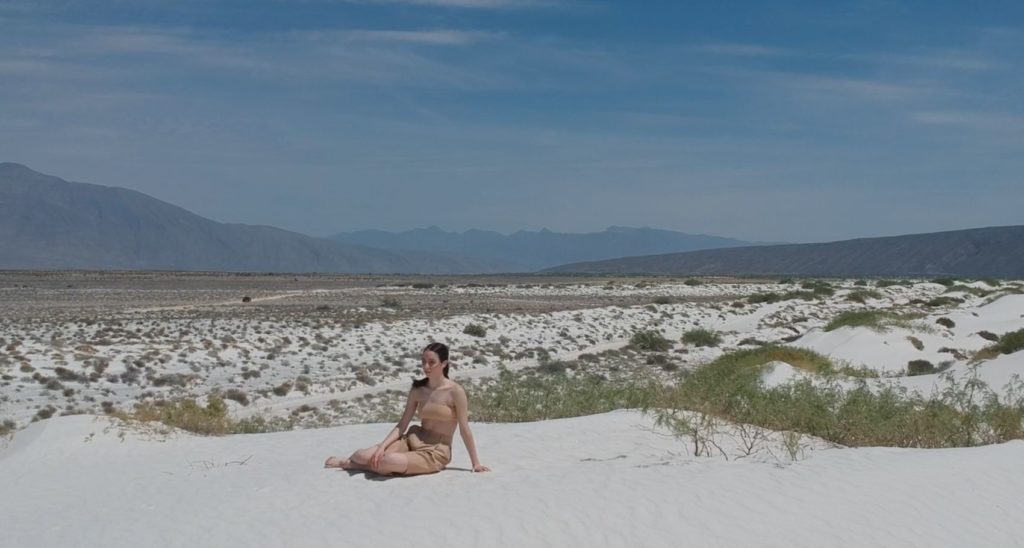 Five of the solos were performed at locations in Mexico:
Valeria García dances on a forest road in the mountains (choreography: David Moore); Victor Gil moves from gravel to sand in front of a monumentally mountainous backdrop (choreography: Fabio Adorisio); Alexa Caballero performs in a cove whose beautiful turquoise water and gentle waterfall took my breath away (choreography: Agnes Su); Alan Barragán's feet plow into the white sand of a vast beach (choreography: Louis Stiens); and Mila Ganza dances on a sandy plateau surrounded by a backdrop of mountains (choreography: Alessandro Giaquinto).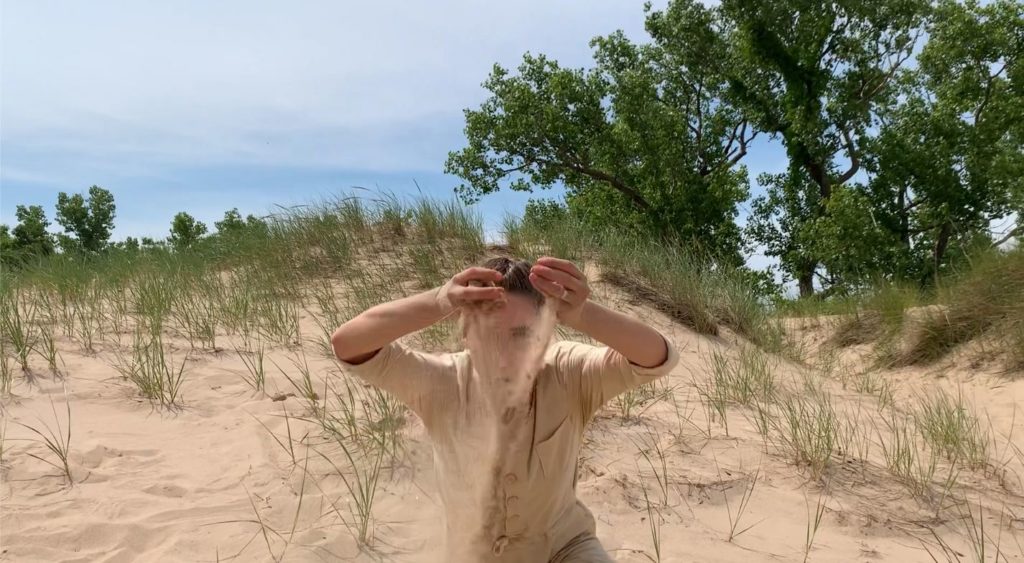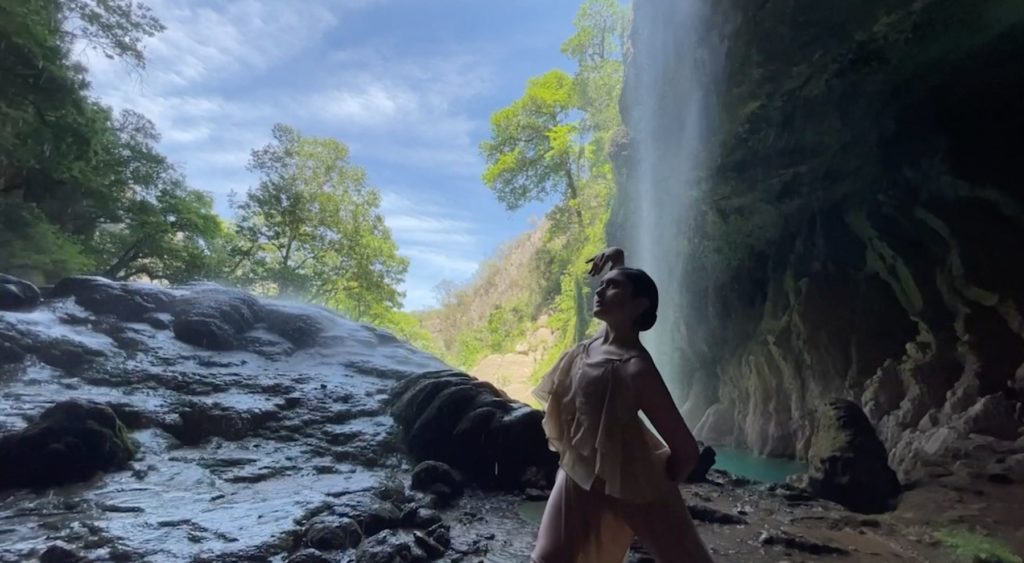 The other five solos were filmed outside Mexico:
Almudena Izquierdo dances on a meadow in front of a German lake (choreography: Rolando D'Alesio); Tonathiu Gómez's punchy solo fills up a small patch of sandy US shore (choreography: Roman Novitzky); Anna Victoria Camacho dances in an English forest glade (choreography: Aurora De Mori); Amanda Iluminati performs in the US on a sand dune surrounded by lush green (choreography: Shaked Heller); and Juan Fernando Londoño dances through a bamboo forest in Colombia (choreography: Vittoria Girelli).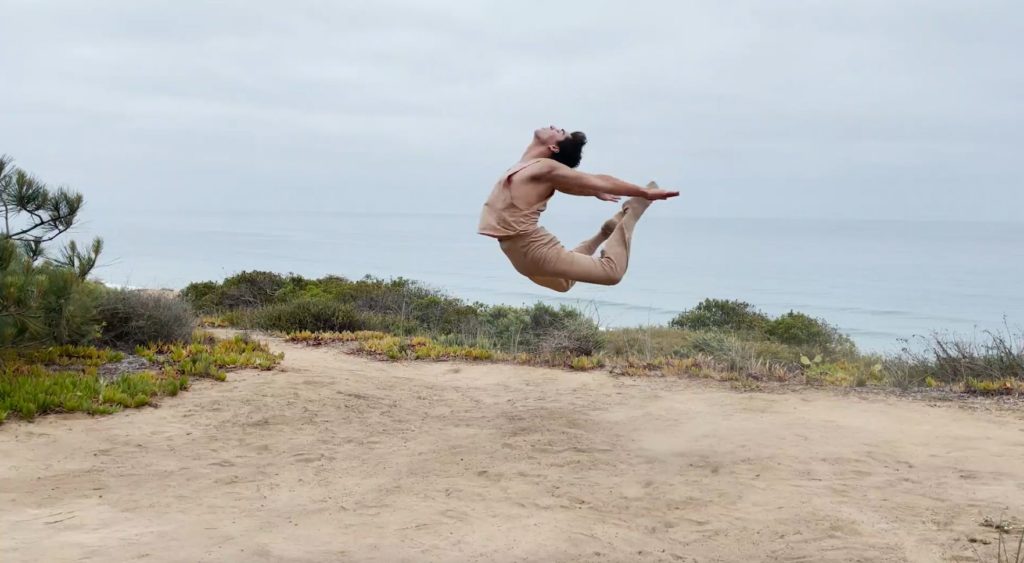 One thirty-minute composition by Marc Strobel links the ten solos. Strobel, a percussionist, recorded himself and used sounds of percussion instruments from South America, creating a soundscape that he describes as neither "too complicated" nor "too simple", but instead a connecting frame for the creativity of twenty different kind of artists.
The artists involved in "Creare Crescere" voiced unanimously positive feelings about the project. Stiens took things one step further, saying that he "definitely wants to visit Mexico (…) and would love to work with the students in the school." Alemán didn't choreograph, but instead oversaw the project and launched the standalone "Creare Crescere" channel on YouTube, indicating that there will be a follow-up.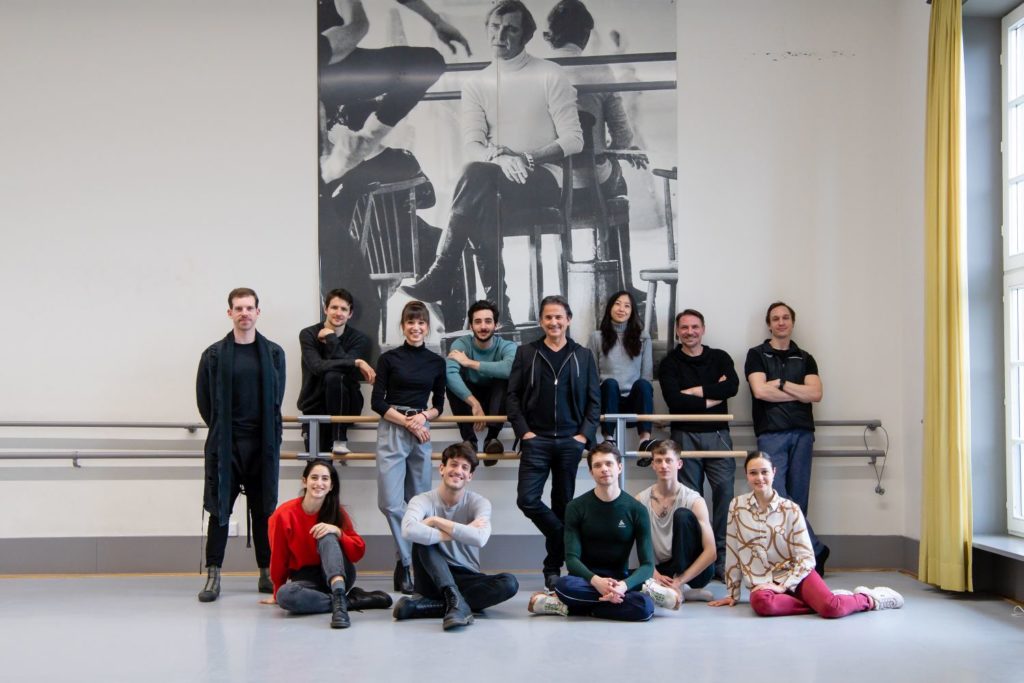 Links:
Website of the Escuela Superior de Música y Danza de Monterrey

Website of Stuttgart Ballet

"Creare Crescere" (video)

Photos:
1.

Escuela Superior de Música y Danza de Monterrey

2021

©

Escuela Superior de Música y Danza de Monterrey

2.
Alan Barragán in a choreography by Louis Stiens,

Escuela Superior de Música y Danza de Monterrey 2021

© Creare Crescere

3.

Victor Gil in a choreography by Fabio Adorisio,

Escuela Superior de Música y Danza de Monterrey 2021

© Creare Crescere

4.

Almudena Izquierdo in a choreography by Rolando D'Alesio,

Escuela Superior de Música y Danza de Monterrey 2021

© Creare Crescere

5.

Juan Fernando

Londoño

in a choreography by Vittoria Girelli,

Escuela Superior de Música y Danza de Monterrey 2021

© Creare Crescere

6.

Anna Victoria Camacho in a choreography by Aurora De Mori,

Escuela Superior de Música y Danza de Monterrey 2021

© Creare Crescere

7.

Valeria García in a choreography by David Moore,

Escuela Superior de Música y Danza de Monterrey 2021

© Creare Crescere

8.

Mila Garza in a choreography by Alessandro Giaquinto,

Escuela Superior de Música y Danza de Monterrey 2021

© Creare Crescere

9.

Alexa Caballero in a choreography by Agnes Su,

Escuela Superior de Música y Danza de Monterrey 2021

© Creare Crescere

10.

Amanda Iluminati in a choreography by Shaked Heller,

Escuela Superior de Música y Danza de Monterrey 2021

© Creare Crescere

11.

Tonatiuh Gómez in a choreography by Roman Novitzky, Escuela Superior de Música y Danza de Monterrey 2021 © Creare Crescere

12.
back row: Marc Strobel, David Moore, Rocío Alemán, Alessandro Giaquinto, Tamas Detrich, Agnes Su, Rolando D'Alesio, Roman Novitzky
front row: Vittoria Girelli, Fabio Adorisio, Louis Stiens, Shaked Heller, Aurore De Mori, Stuttgart Ballet 2021 © Roman Novitzky
Editing:
Jake Stepansky