"Giselle"
The Royal Ballet
Royal Opera House
London, Great Britain
December 03, 2021 (online broadcast)
by Ilona Landgraf
Copyright © 2021 by Ilona Landgraf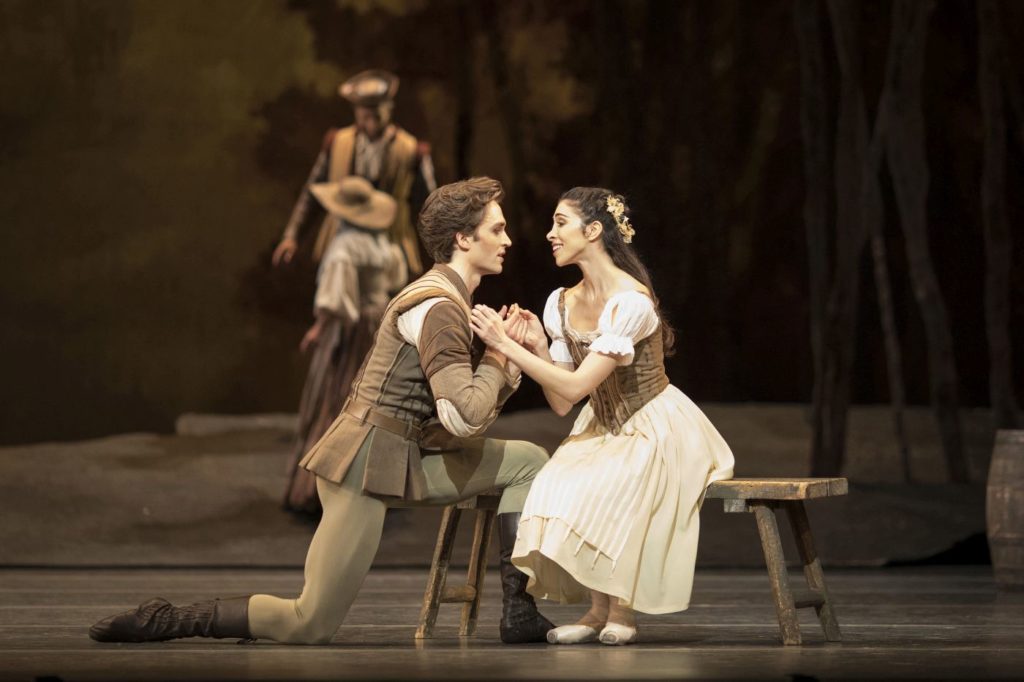 Like many other countries, the politicians of my homeland (Germany) have resorted to totalitarianism in the name of coronavirus-control. The media have zealously supported this endeavor, fueling anxiety day in and day out, successfully brewing up a maelstrom of mass psychosis. It feels out of place to watch ballet – a worrying sign of how much life has changed. But for this very reason: watch! Whether it's dance, opera, play, or concert, performances are like life preservers of normalcy in a deepening crisis. Take the Royal Ballet's recent online stream of "Giselle", for example. The production – available until January 2nd, 2022 – will reassure you that unwavering, solid ground still exists – in culture.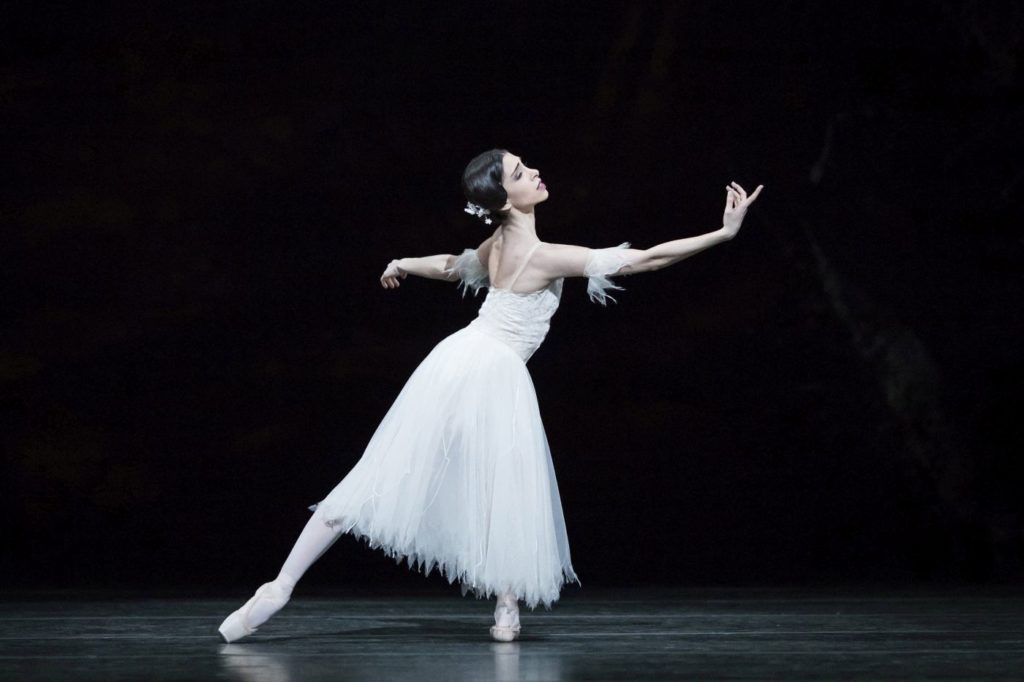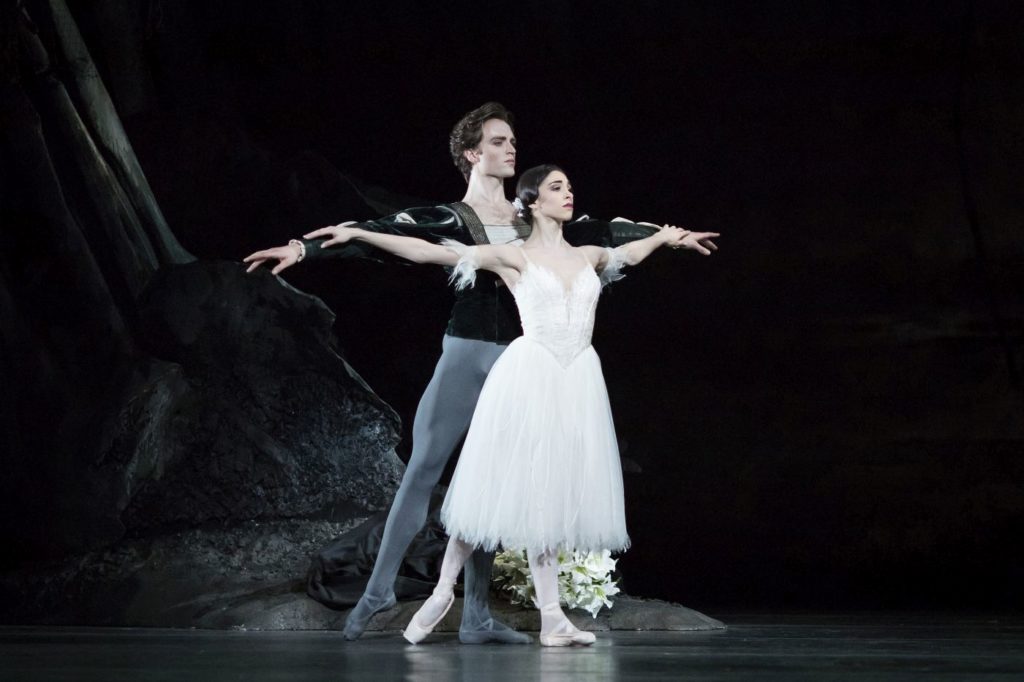 John MacFarlane's quaint design transports us to the humble hut of the peasant woman Berthe (Kristen McNally) and her young, pretty daughter Giselle (Yasmine Naghdi). Giselle's charm and joie de vivre are irresistible – not least for Count Albrecht (Matthew Ball). Although the Count has ditched his aristocratic regalia to masquerade as a villager, his airs of lofty arrogance persist. That Giselle falls head-over-heels for him – after some resistance for decorum's sake – must be due to her youth and naivety. The ensuing drama is familiar: Albrecht's sham is busted the moment that Countess Bathilde, his blasé fiancée (Christina Arestis), steps into Berthe's yard with family and hunting party in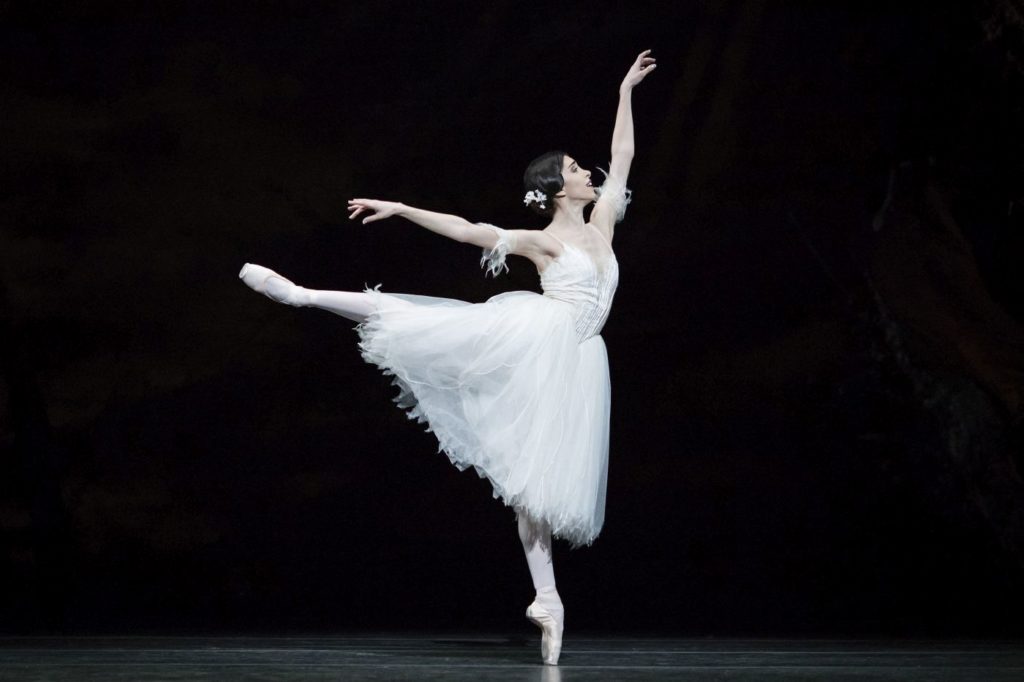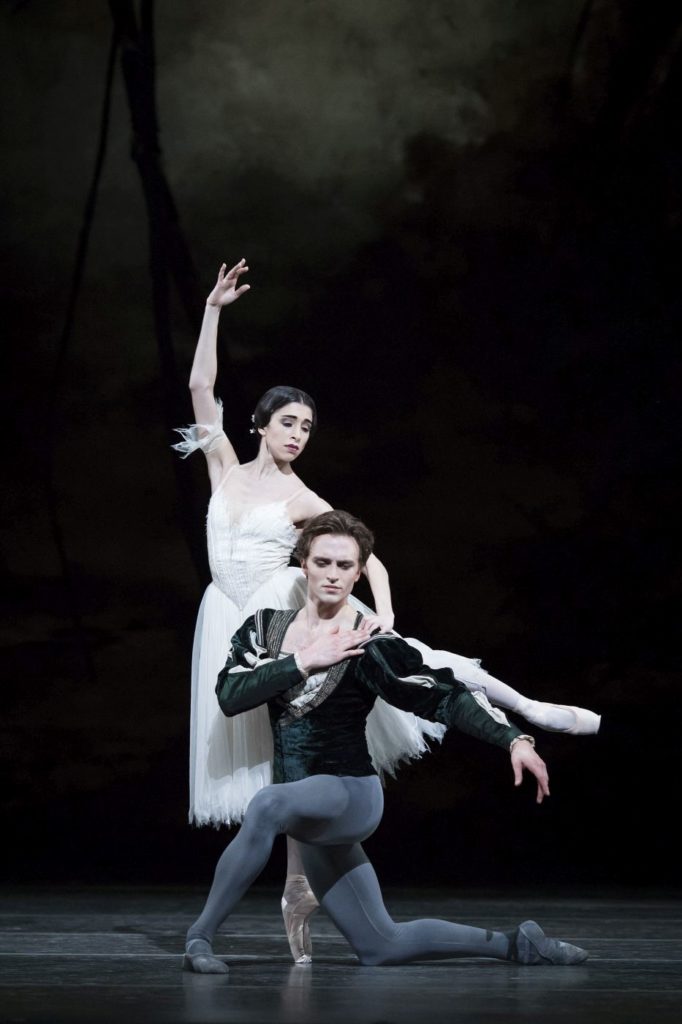 tow. Giselle, shell-shocked and unhinged, kills herself in front of our very eyes. Her ghost, resurrected from the grave, joins the vengeful, men-hunting Wilis and their queen Myrtha (Marianela Núñez). The Wilis capture and drown the forester Hilarion (Luca Acri) – another of Giselle's admirers – but fail to kill Albrecht thanks to the devoted Giselle's last-minute intervention. Perhaps it is to emphasize the extraordinary depth of Giselle's love for Albrecht that the libretto doesn't include an attempt to save her former lover Hilarion as well.
Naghdi's Giselle was the sunshine of the village folk – buoyant, kind, and graceful by nature. Her heart rejoiced while dancing – and it was disturbing to witness how quickly her sound mind cracked upon realizing Albrecht's betrayal. Transformed into a Wili, she radiated exceptional calm and inner strength, her love for Albrecht mirrored in every tender gesture. Núñez's commanding aura shone amidst every last tree trunk in the forest glade at Giselle's grave. She superbly melded ghostly weightlessness with firm, regal authority.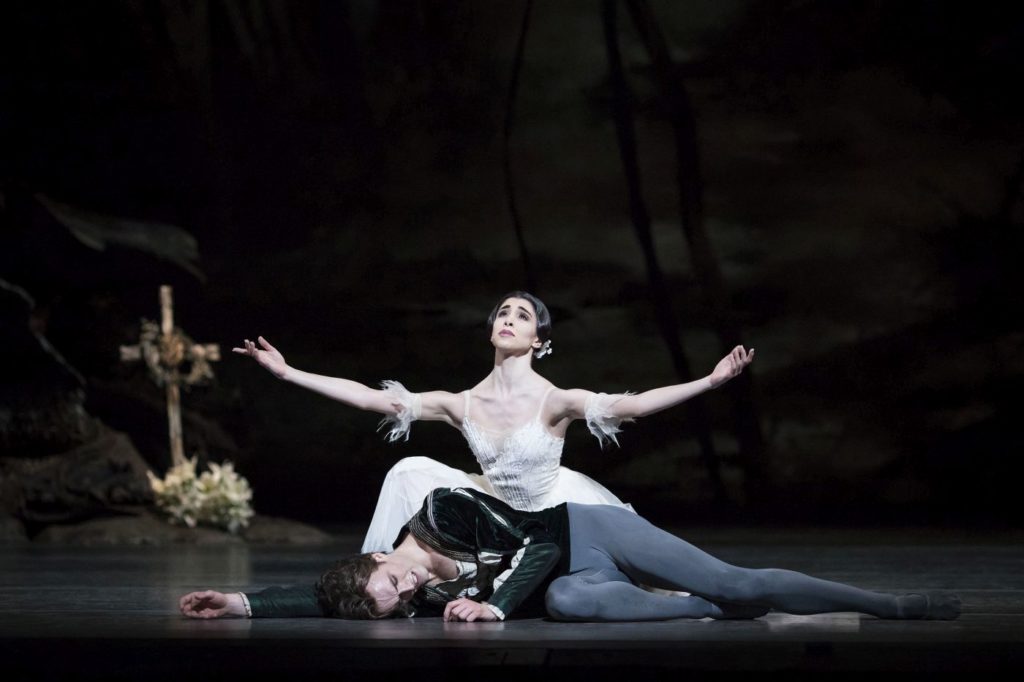 Even though Ball's Albrecht was devastated by Giselle's suicide, he still was a man of grand – and slightly empty – gestures. Only when facing the merciless power of Myrtha and her female entourage was his soul truly chastened. Acri portrayed Hilarion as kind and down-to-earth – an honest soul, and likely a far more reliable groom-to-be.
The Pas de Six in Act 1's feisty harvest celebration was led by Meaghan Grace Hinkis and David Yudes, whose high spirits propelled the cheerful mood. The 26-women-strong group of Wilis danced as one. As Zulma, Melissa Hamilton's solo had an eye-catching creamy softness.
The Orchestra of the Royal Opera House, playing under the baton of Boris Gruzin (resident conductor of the Maryinsky Orchestra) gave a fine rendition of Adolphe Adam's score.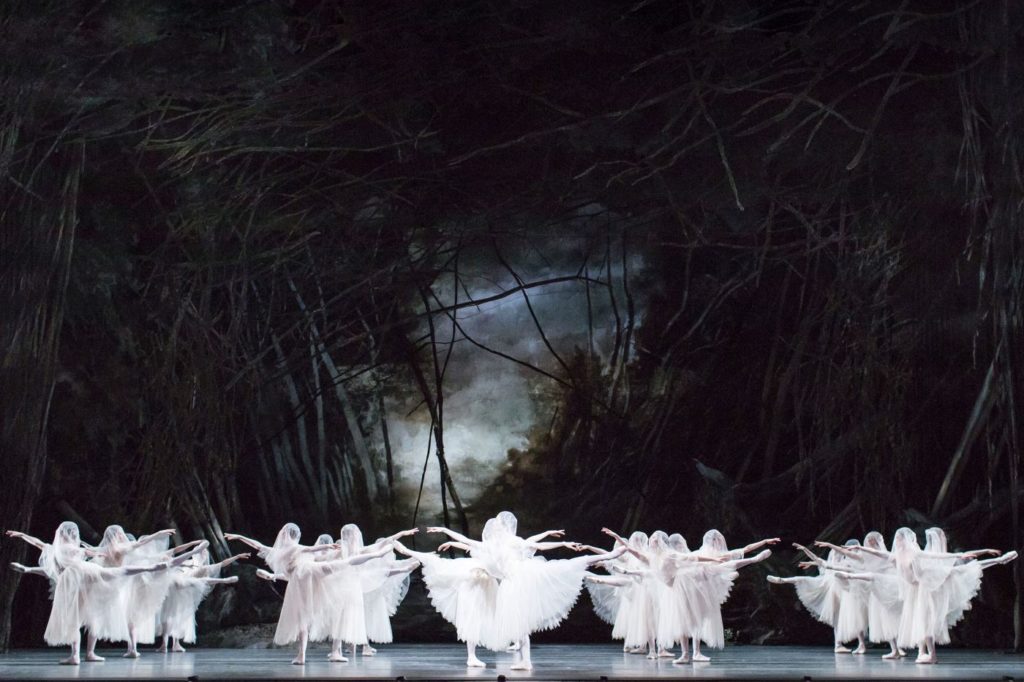 | | | |
| --- | --- | --- |
| Links: | | Website of the Royal Ballet |
| Photos: | | (The photos were taken at a 2018 performance.) |
|   | 1. | Matthew Ball (Count Albrecht) and Yasmine Naghdi (Giselle), "Giselle" by Marius Petipa after Jean Coralli and Jules Perrot, additional choreography by Peter Wright, The Royal Ballet 2018 |
| | 2. | Matthew Ball (Count Albrecht) and Yasmine Naghdi (Giselle), "Giselle" by Marius Petipa after Jean Coralli and Jules Perrot, additional choreography by Peter Wright, The Royal Ballet 2018 |
| | 3. | Yasmine Naghdi (Giselle), "Giselle" by Marius Petipa after Jean Coralli and Jules Perrot, additional choreography by Peter Wright, The Royal Ballet 2018 |
| | 4. | Yasmine Naghdi (Giselle), "Giselle" by Marius Petipa after Jean Coralli and Jules Perrot, additional choreography by Peter Wright, The Royal Ballet 2018 |
| | 5. | Yasmine Naghdi (Giselle) and Matthew Ball (Count Albrecht), "Giselle" by Marius Petipa after Jean Coralli and Jules Perrot, additional choreography by Peter Wright, The Royal Ballet 2018 |
| | 6. | Yasmine Naghdi (Giselle) and Matthew Ball (Count Albrecht), "Giselle" by Marius Petipa after Jean Coralli and Jules Perrot, additional choreography by Peter Wright, The Royal Ballet 2018 |
| | 7. | Ensemble, "Giselle" by Marius Petipa after Jean Coralli and Jules Perrot, additional choreography by Peter Wright, The Royal Ballet 2018 |
| | | all photos © Helen Maybanks |
| Editing: | | Jake Stepansky |