"Anna Karenina"
The Australian Ballet
Arts Center Melbourne / State Theatre
Melbourne, Australia
March 08, 2022 (livestream)
by Ilona Landgraf
Copyright © 2022 by Ilona Landgraf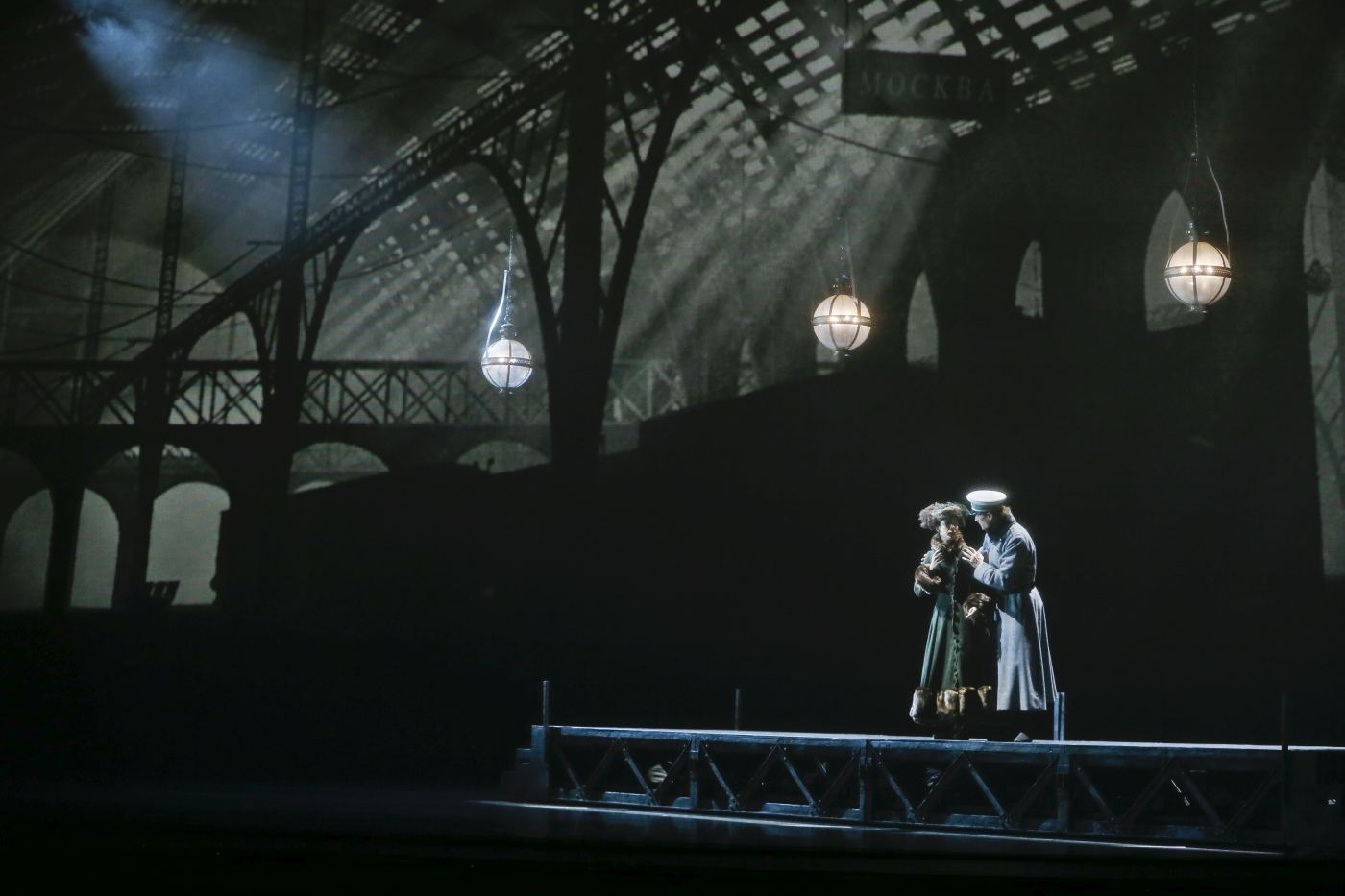 While western cancel culture appears to be targeting all things Russian, the Australian Ballet points the way towards cooperation. This February, a ballet about an icon of Russian culture – Tolstoy's epic novel "Anna Karenina" – premiered in Melbourne. Co-produced with the Joffrey Ballet and decorated with the 2021 Prix Benois for best choreography, it was a prime example of the uniting power of the arts. Its US-based choreographer Yuri Possokhov was born in Luhansk / Ukraine; the composer Ilya Demutsky, a frequent collaborator of Possokhov, is Russian. Valeriy Pecheykin, an Uzbeg working at Moscow's Gogol Center, wrote the libretto. Set and costumes are by the British designer Tom Pye. Finn Ross, also a Brit, oversaw the video projections, and US-born David Finn created the lighting.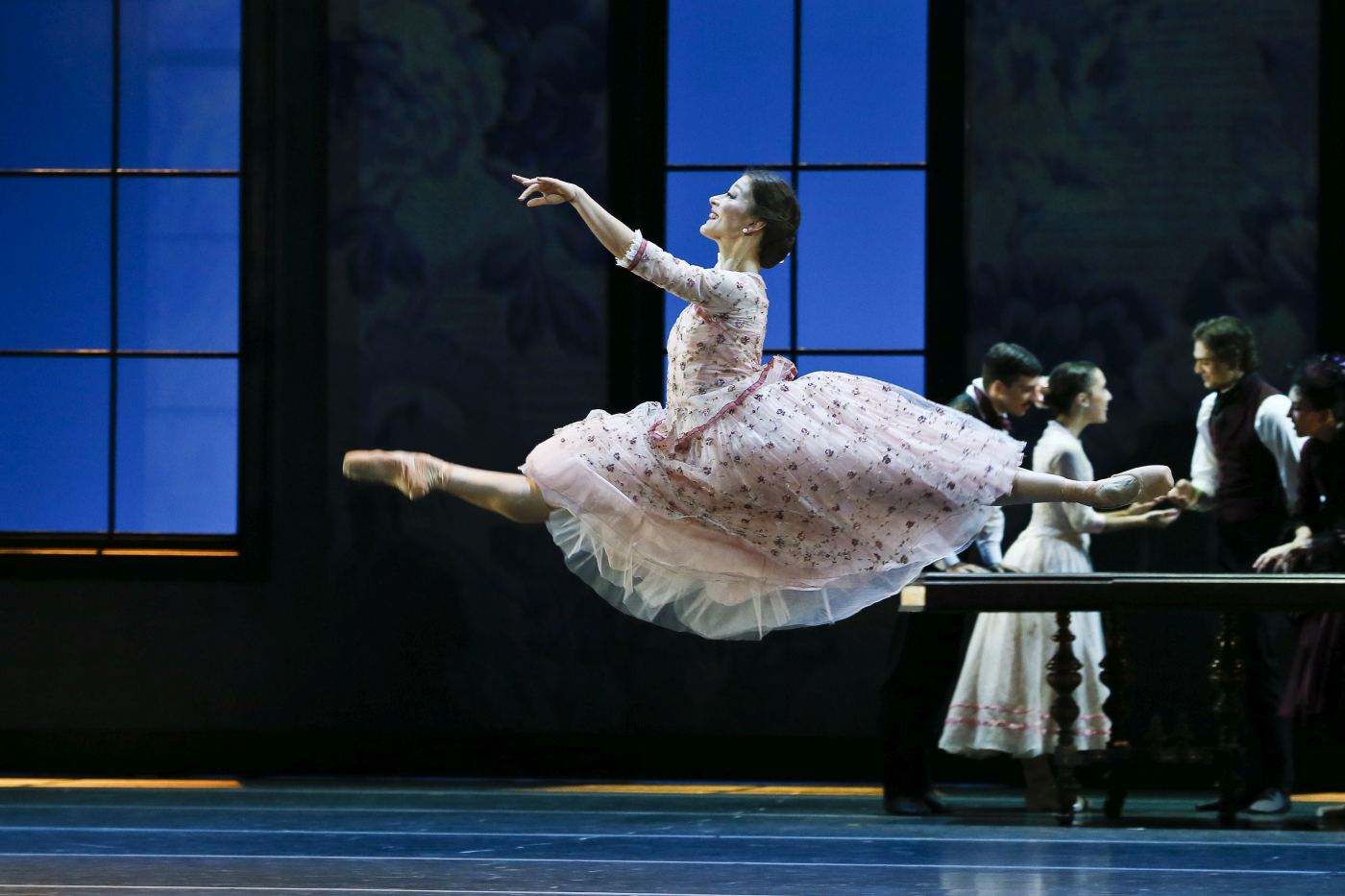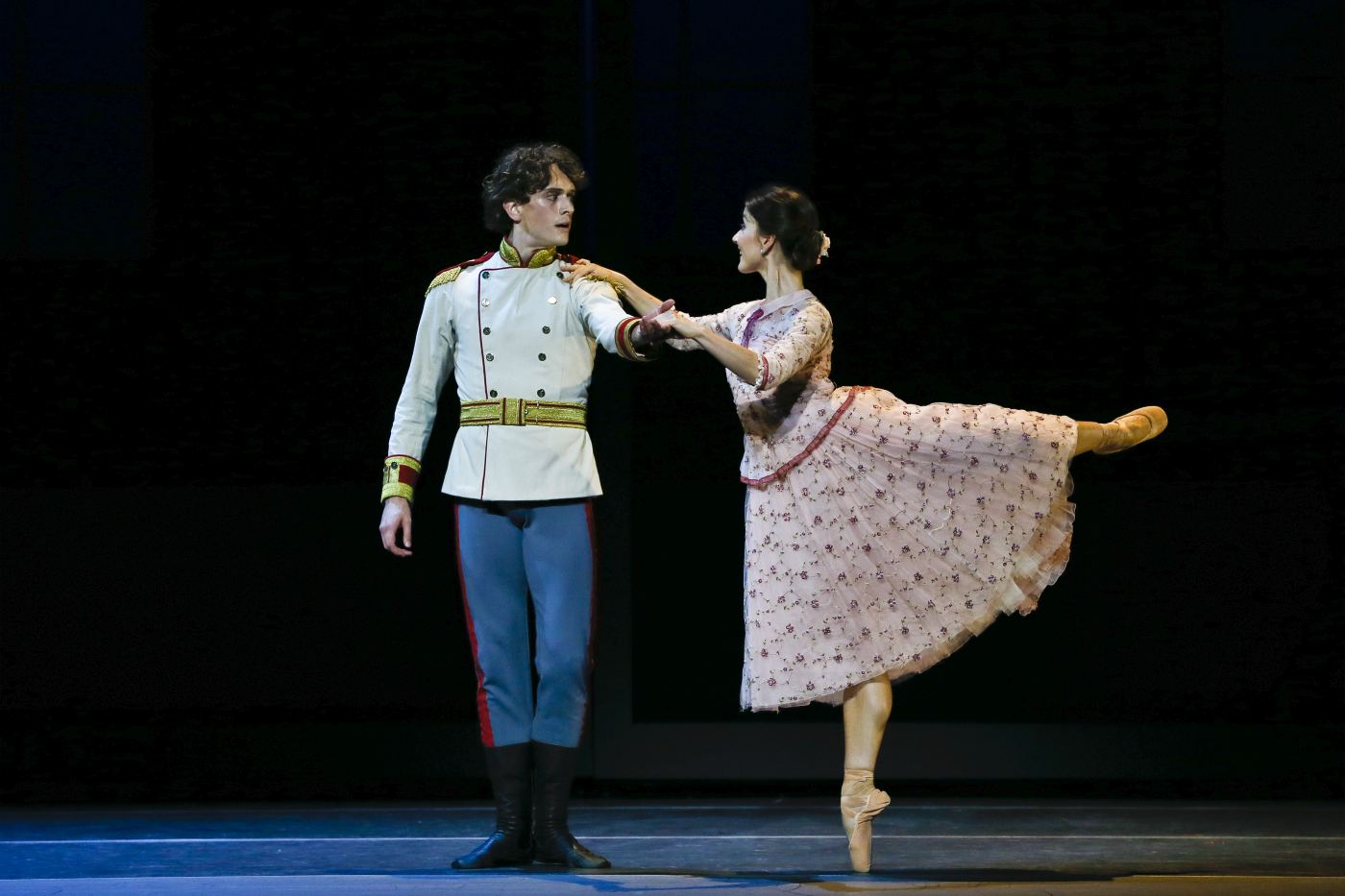 Pecheykin distilled the tragic life of Anna Karenina into two acts containing ten scenes, two prologues, and an epilogue. Clever set changes take us smoothly from the salons of Betsy Tverskaya and the Shcherbatskys' house to the Karenins' mansion in St.Petersburg, to the racecourse where Anna's lover Alexei Vronsky suffers an accident,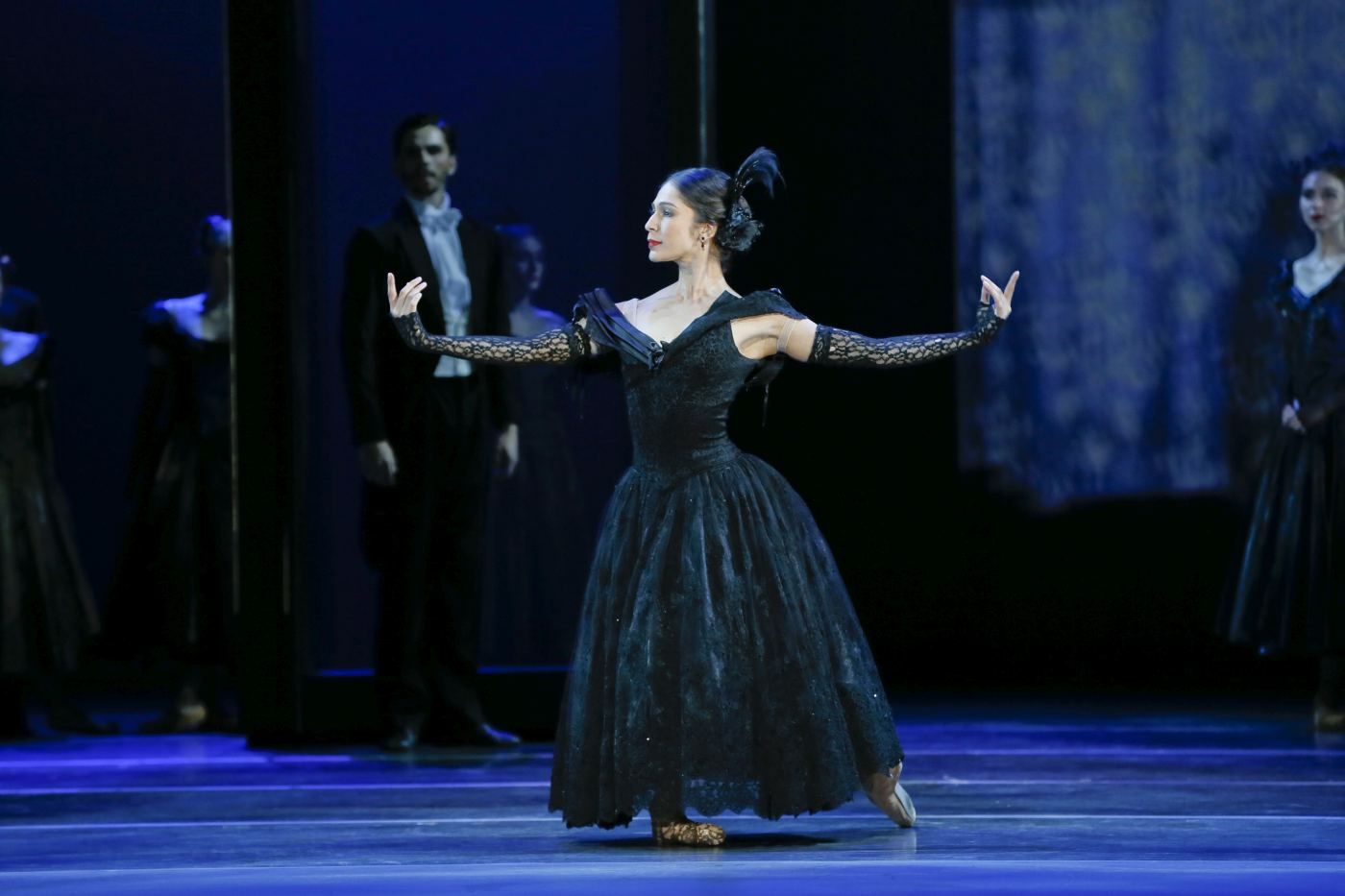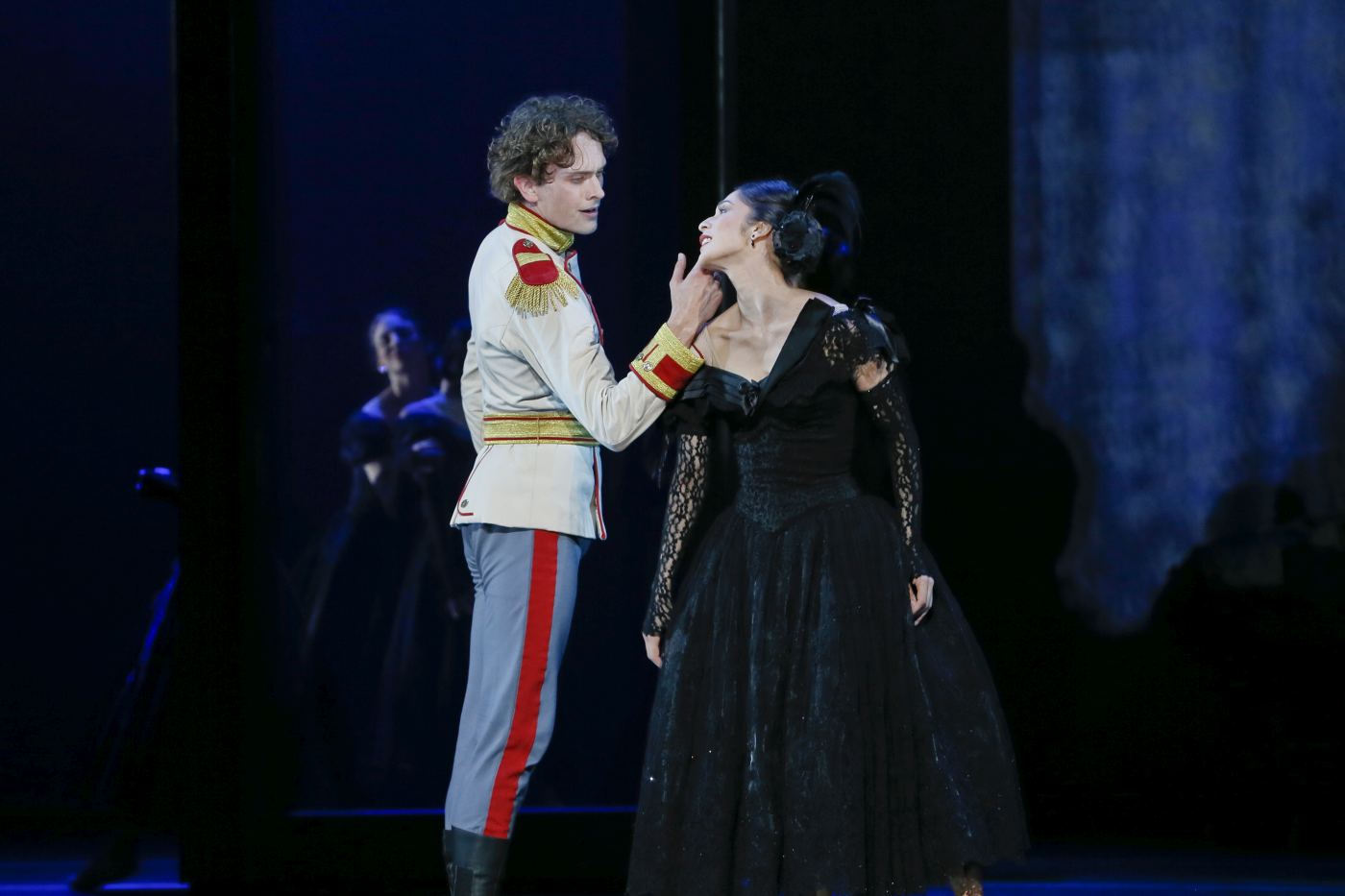 and to the Parliament – where Alexei Karenin's political ambitions are met by unanimous rejection. Sparse and – aside from some boldly patterned wallpaper – unassuming decoration leaves room for expansive dancing. Movable platforms serve as the station platforms of the St. Petersburg railway, as a stage for wannabe-star Betsy, or as a horse race viewing box for well-heeled spectators. At the Karenins' home, the left side of the stage holds Alexei's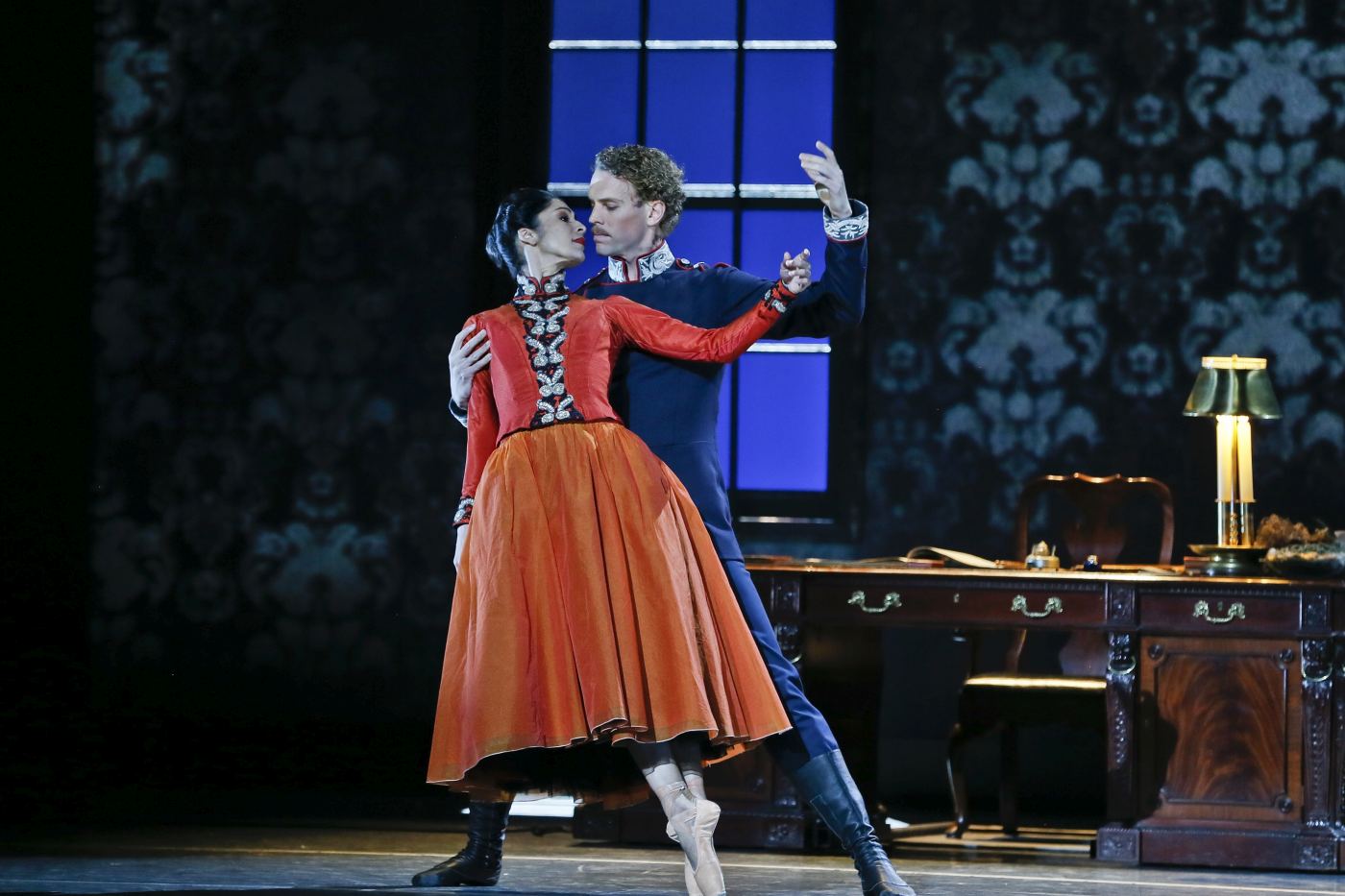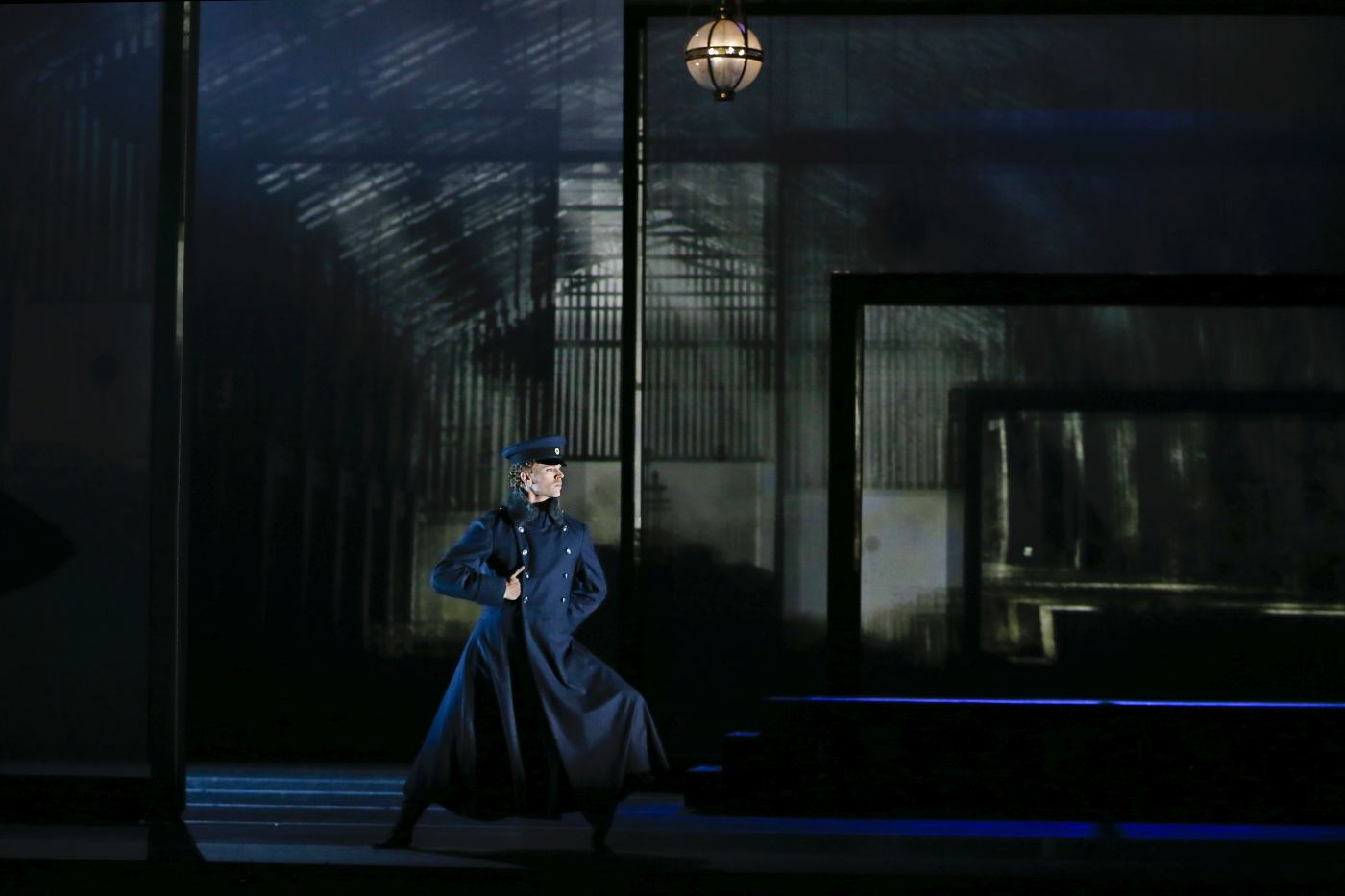 bureau, where he devotedly buries himself in his duties; on the right, a square frame defines the room of his son Seryozha. Its emptiness mirrors the emotional void left by Alexei's parenting. A similarly split-in-two stage allows us to simultaneously witness the decline of Anna's and Vronsky's love on their sojourn to Italy and the blossoming of a romance between Constantine Levin and Kitty Shcherbatskaya in Russia. The religious struggle that Levin fights in the novel was omitted. Instead, in the epilogue we watch him work in the wheatfield, remembering companions and friends and – upon realizing that his true place is the country – finding genuine happiness.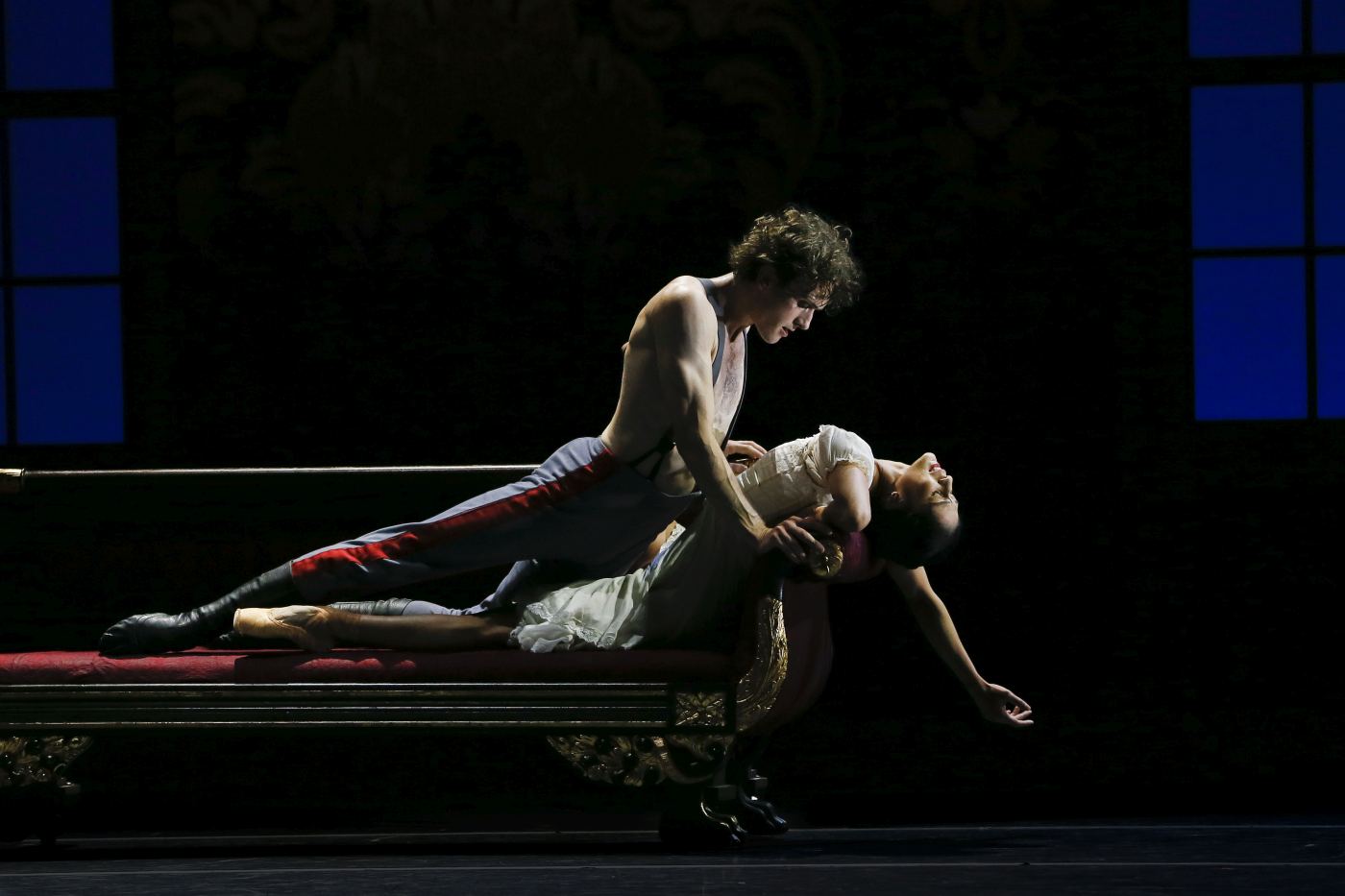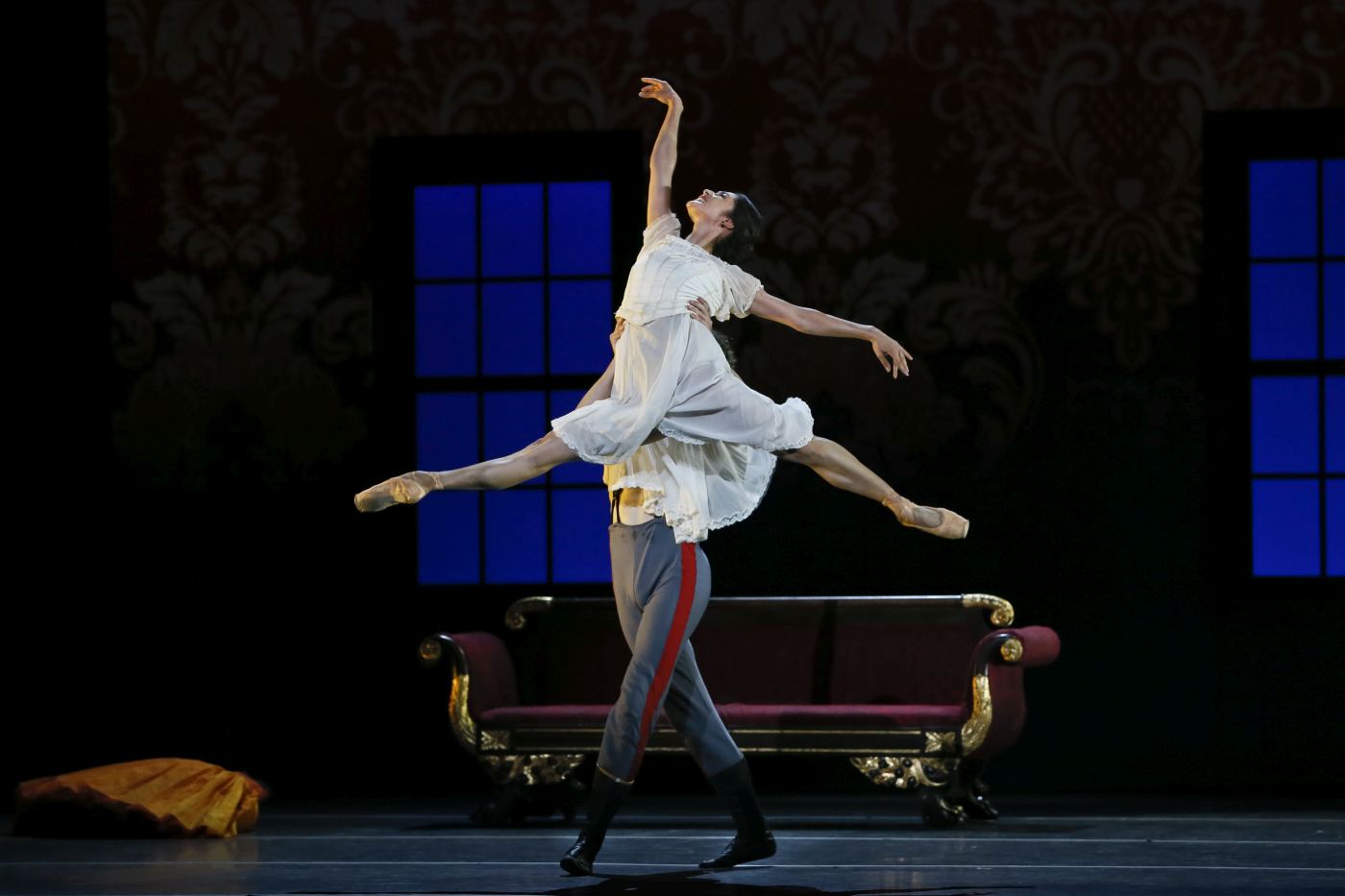 Black and white video projections illustrate the characters' inner visions, weather (and implied emotional) conditions, spacious railway buildings, façades of houses, and the legs of galloping horses. Filmed in vintage style, they evoke the charm of old movies.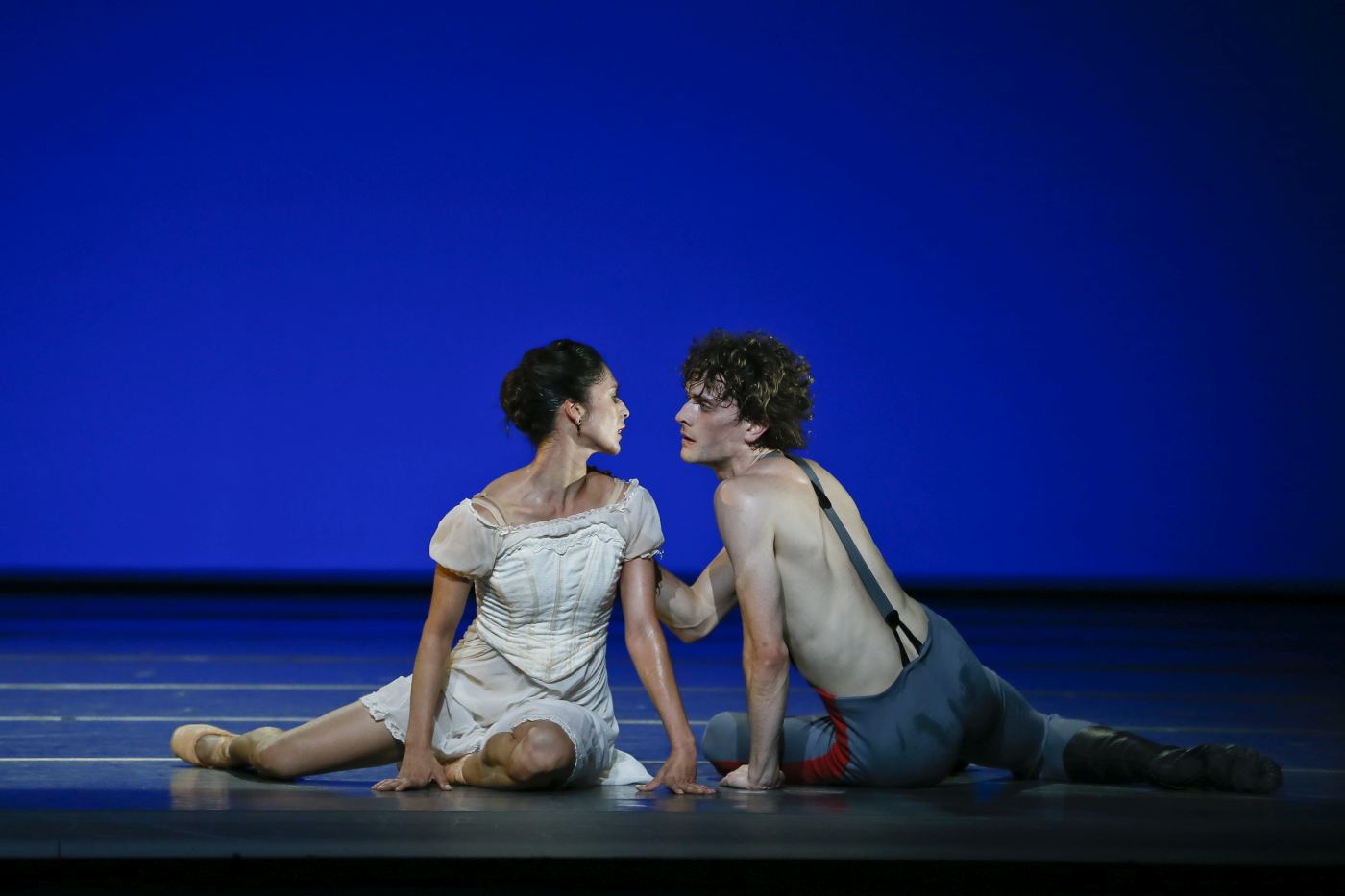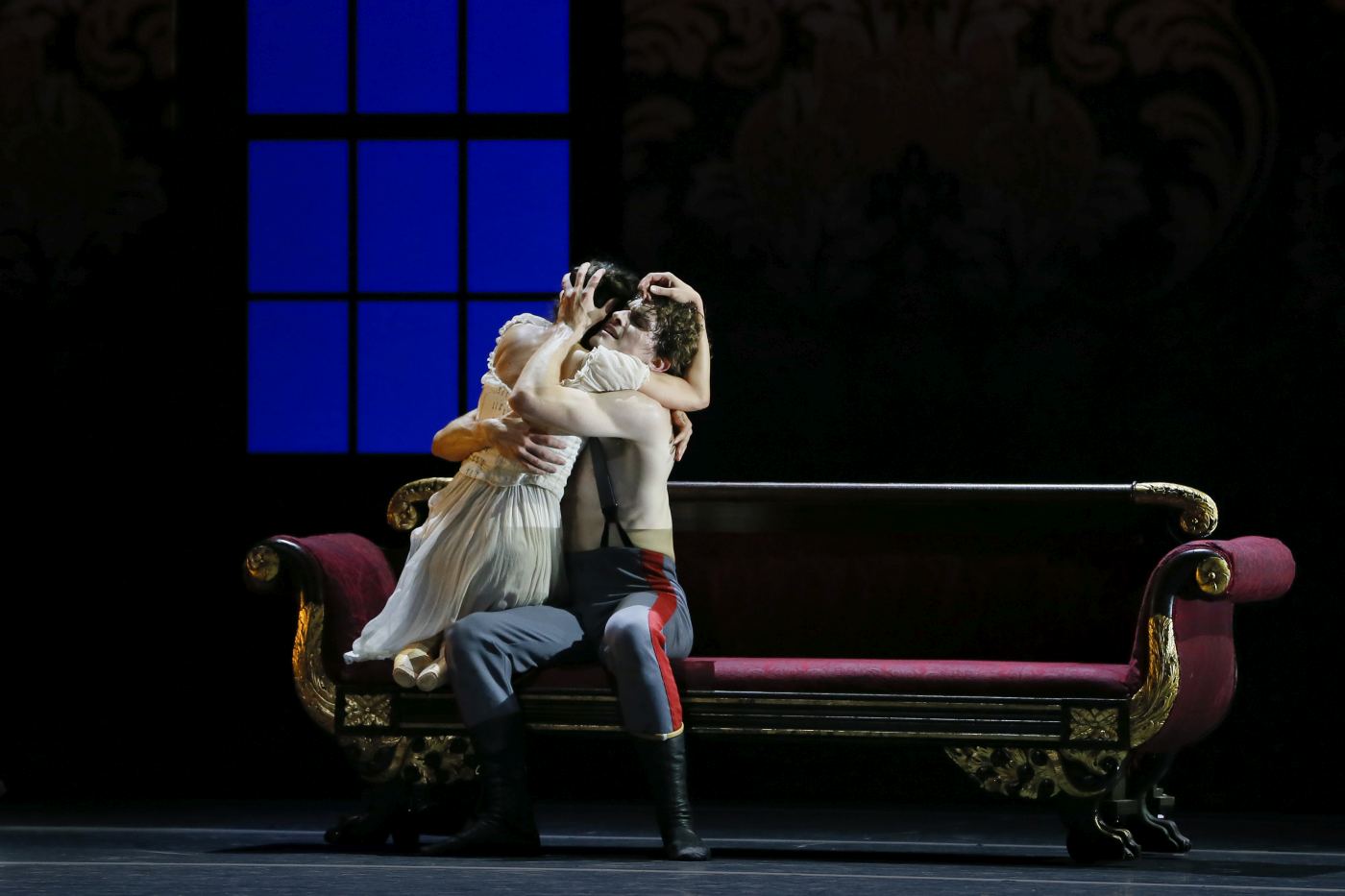 Period costumes were designed to correspond with their wearers' character. Anna, who disregards social conventions to openly act on her feelings, wears red and orange, while the other upper class ladies hide their colorful petticoats under chaste black overskirts. Karenin's plain, functional jacket is as austere and bland as he is. Kitty – utterly flighty and self-centered – ditches her ultra-fluffy, sweetly-pink evening dress (which billows when she jumps giddily) for a down-to-earth country dress once she's matured into a grounded, affectionate spouse.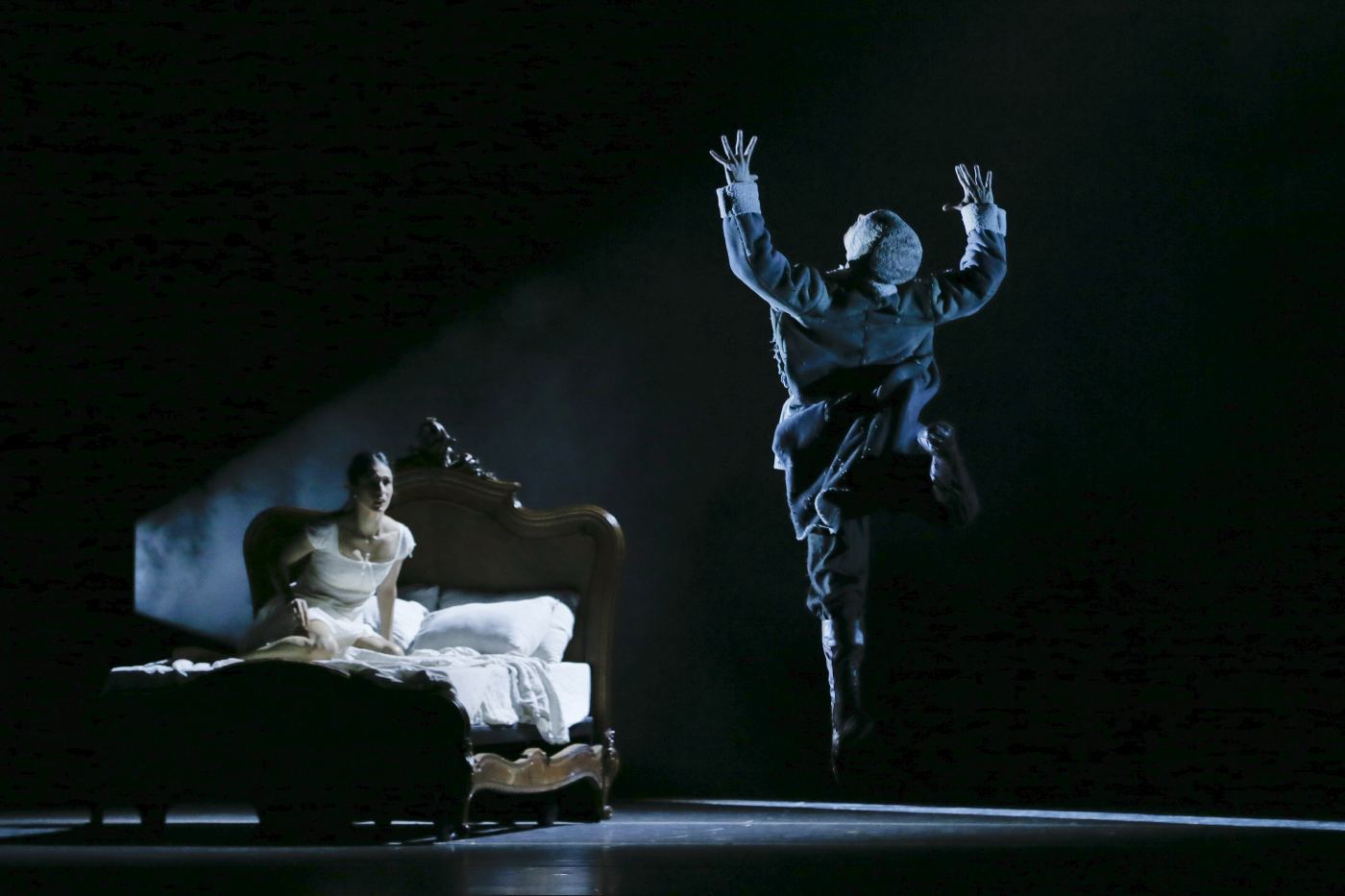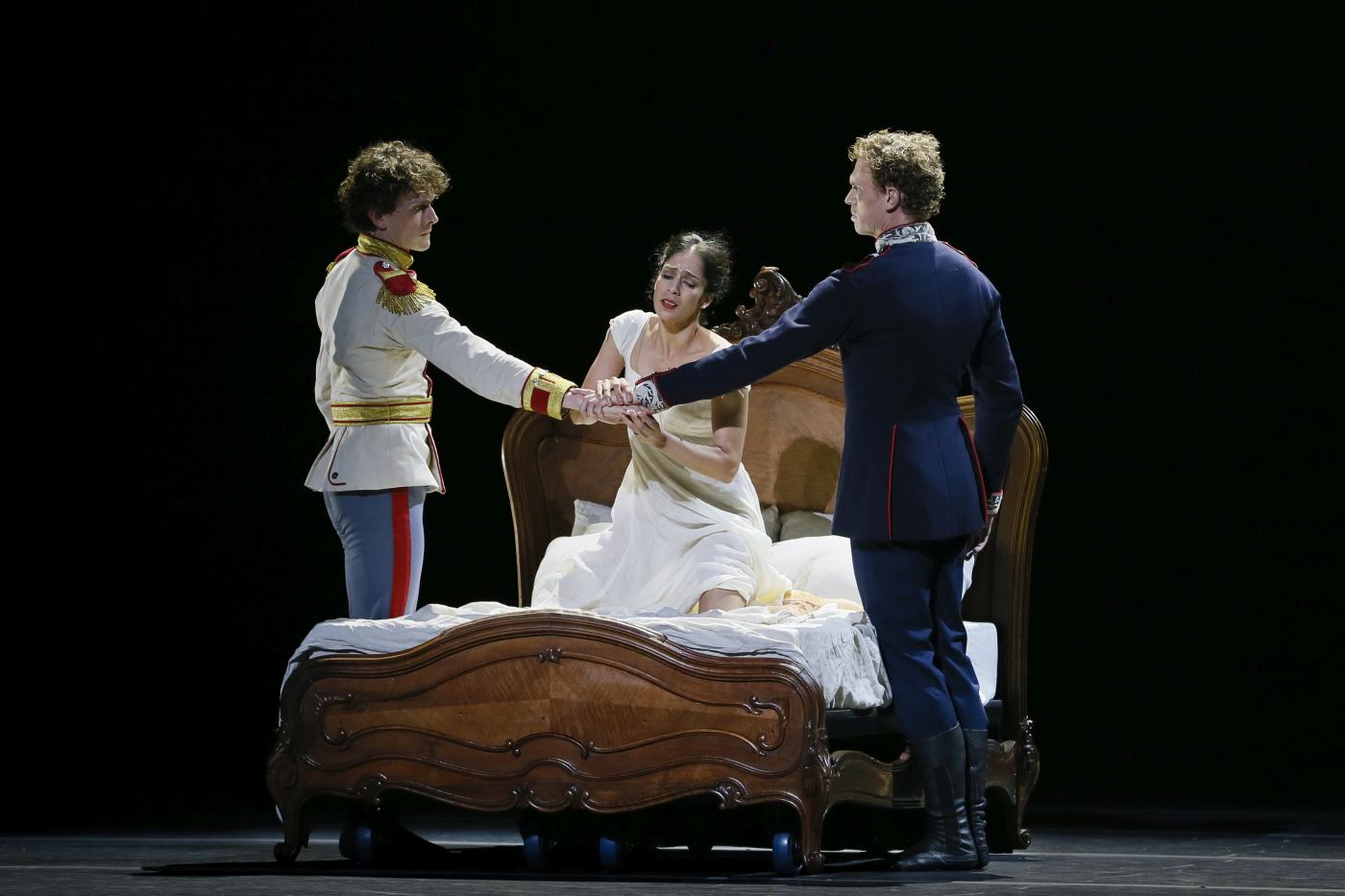 Demutsky, versed in composing for ballets, knows how to intensify the emotional and atmospheric texture. Elegant piano music lends a ball a languorous grandeur, but also a note of melancholy. In the moment that the eagerly anticipated Vronsky joins the party, it is as if the music is holding its breath, pausing suddenly. In preparation for Karenin's speech at Parliament, the Orchestra Victoria (conducted by Nicolette Fraillon AM) seems to tune up their instruments anew.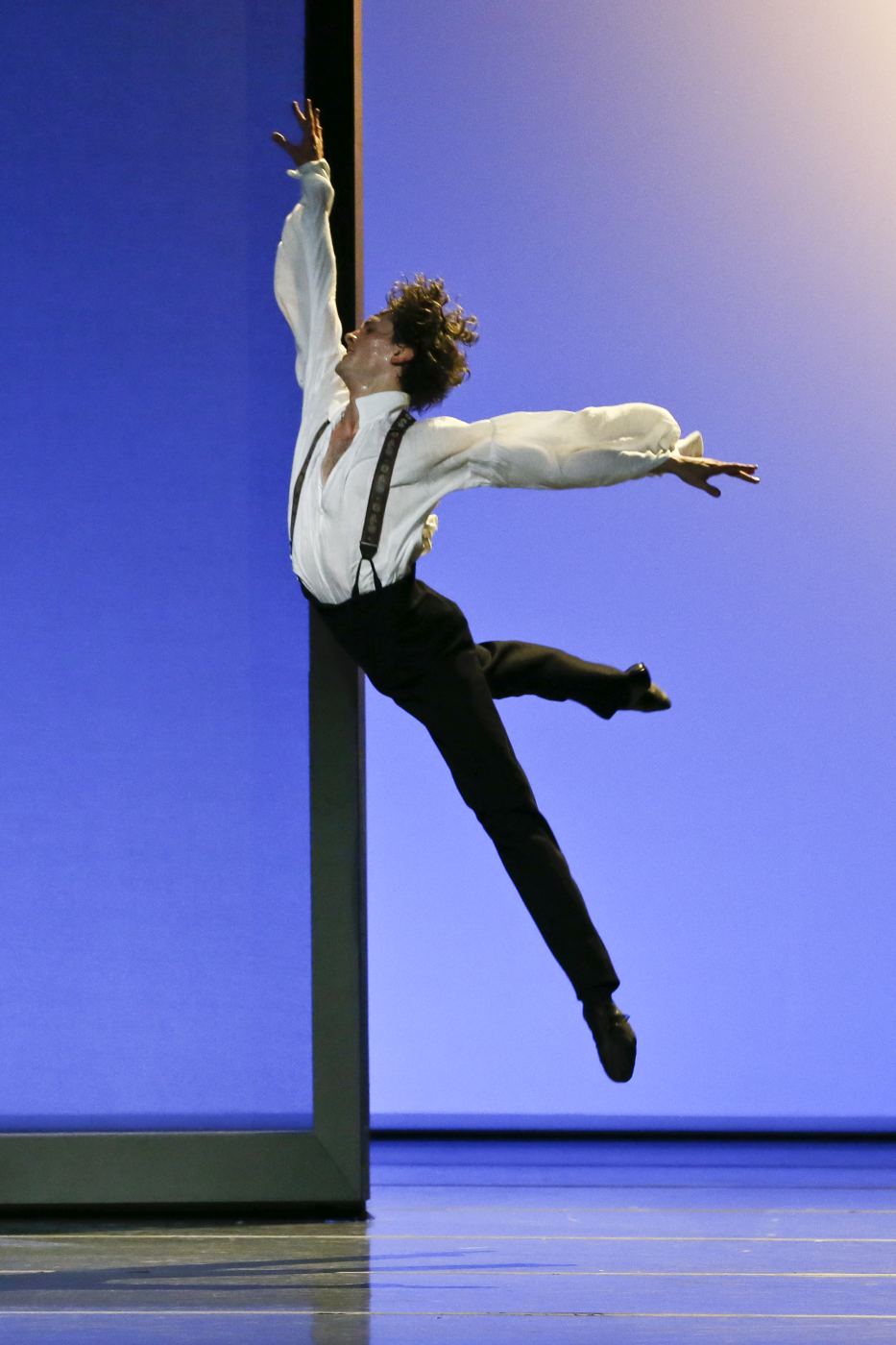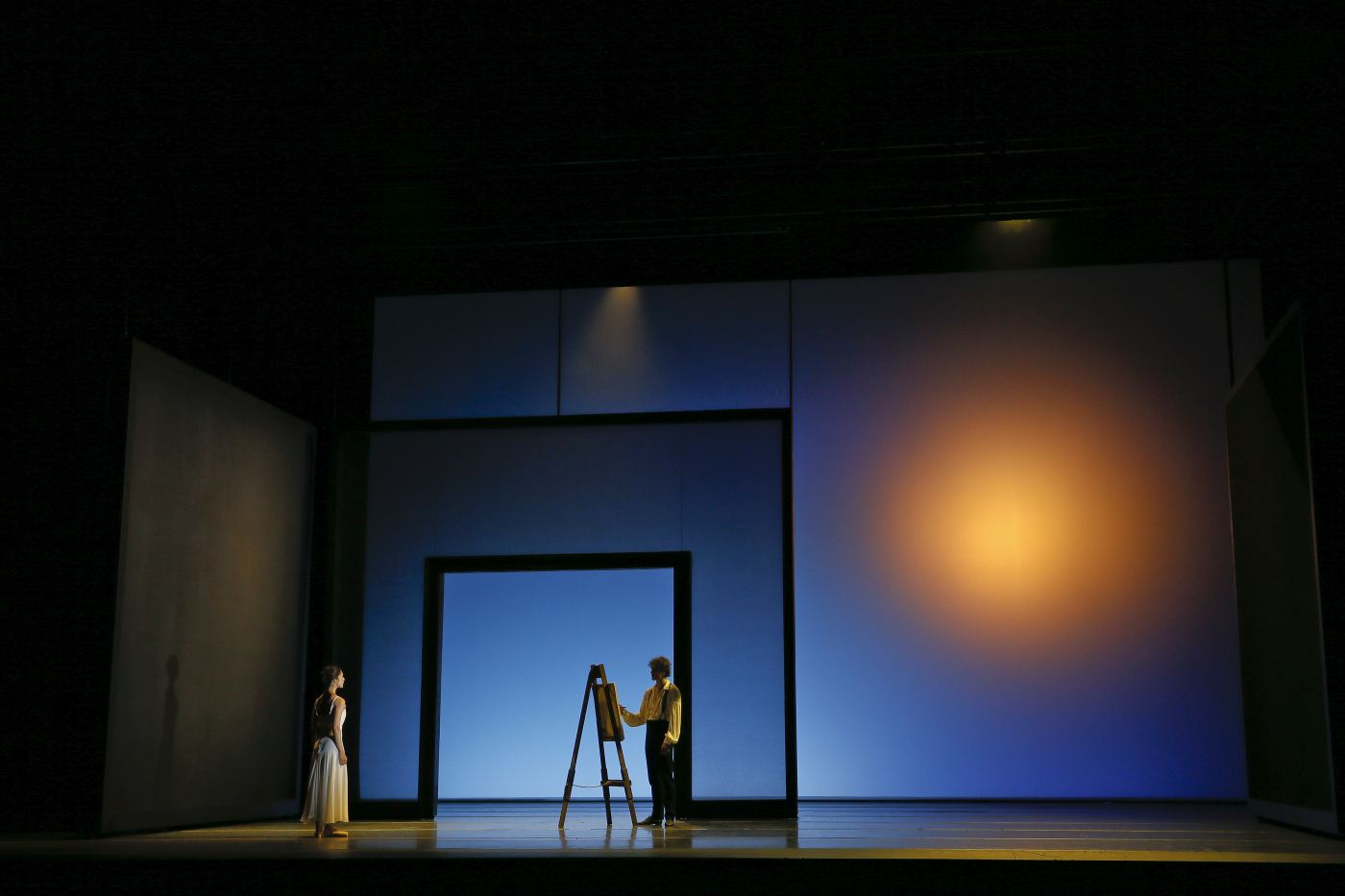 The blaring of a brash trumpet and the voice of mezzo-soprano Jacqueline Dark herald the fate of an old station guard seconds before he's crushed by a train. A lonely violin, the striking of a clock and, again, Dark's foreboding voice pile onto Anna's thickening desperation, which culminates in her suicide. For the lyrics of Dark's four songs, Demutsky drew on Russian folk songs from the 19th and early 20th century, alongside several sinister lines of French from Tolstoy's novel that Anna hears in a dream.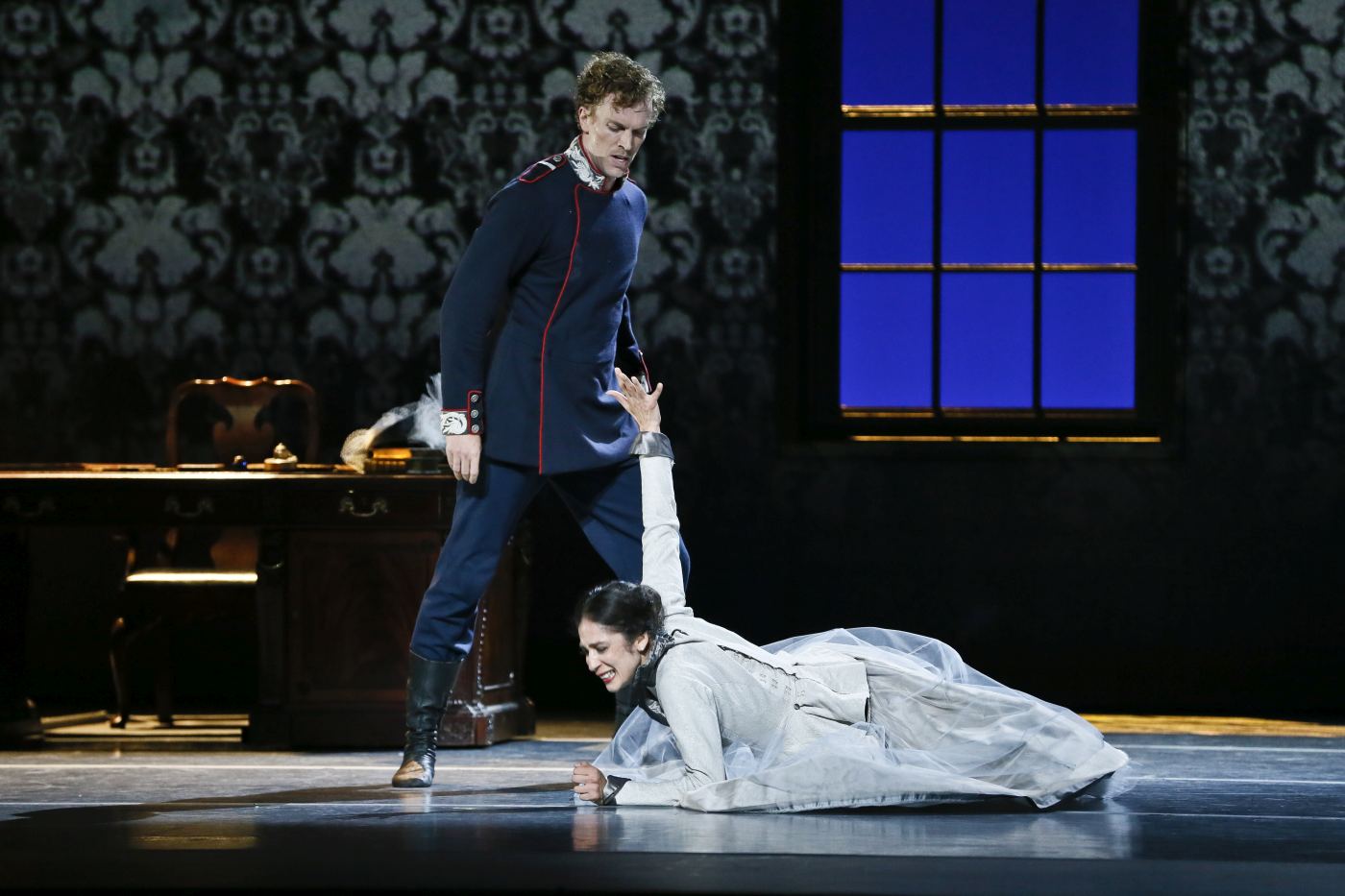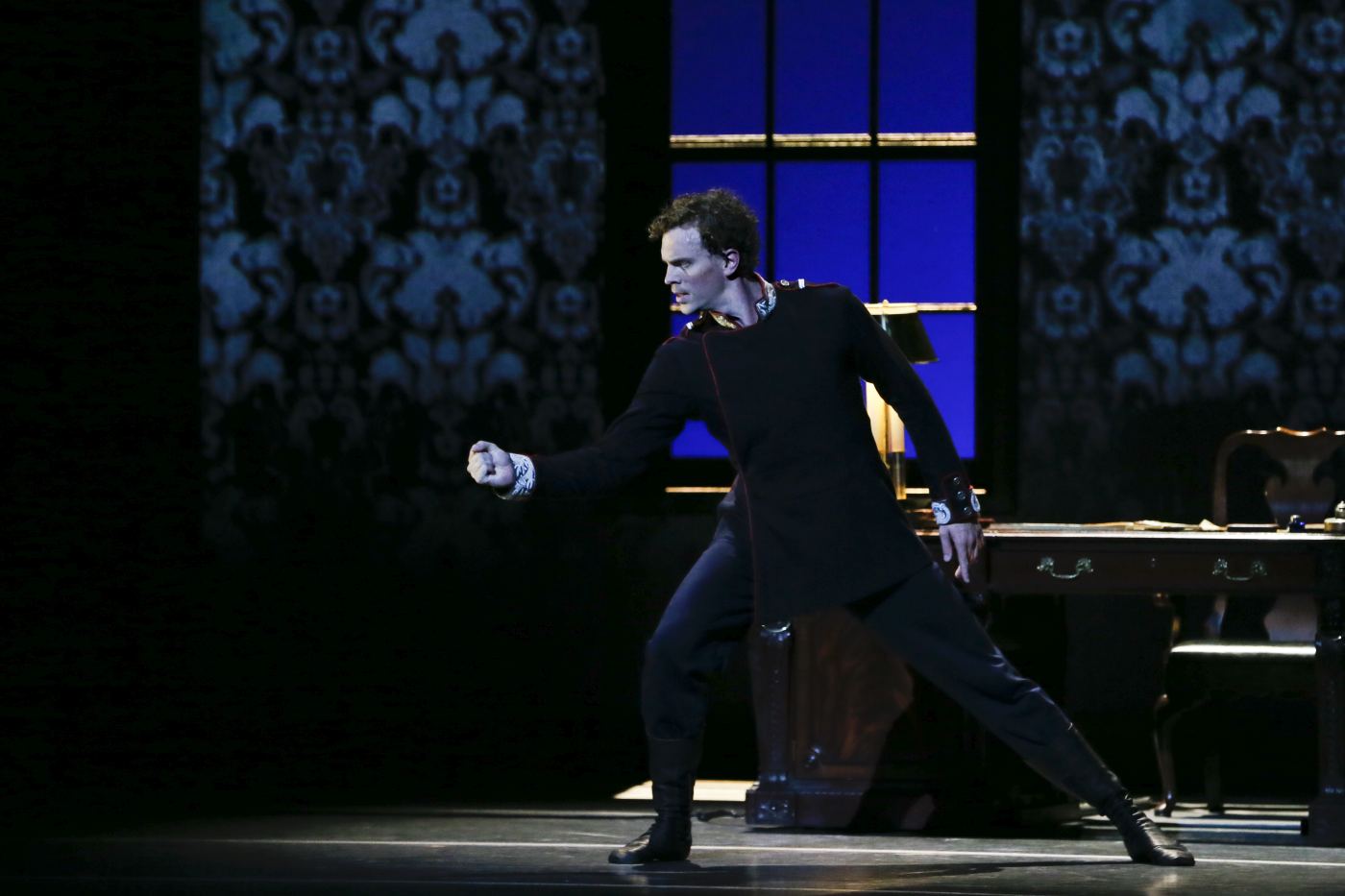 Possokhov's strength is his ability to create his figures through distinct steps. Unlike quite a few of his colleagues, he doesn't have a signature choreographic handwriting that ultimately leads all the characters to move in the same style. Instead, his choreographic language is inventive, fresh, and intense. The odd movements performed by Karenin (Adam Bull) while he waits at the train station, for example, speak volumes about his stern rigidity. Natural physicality, let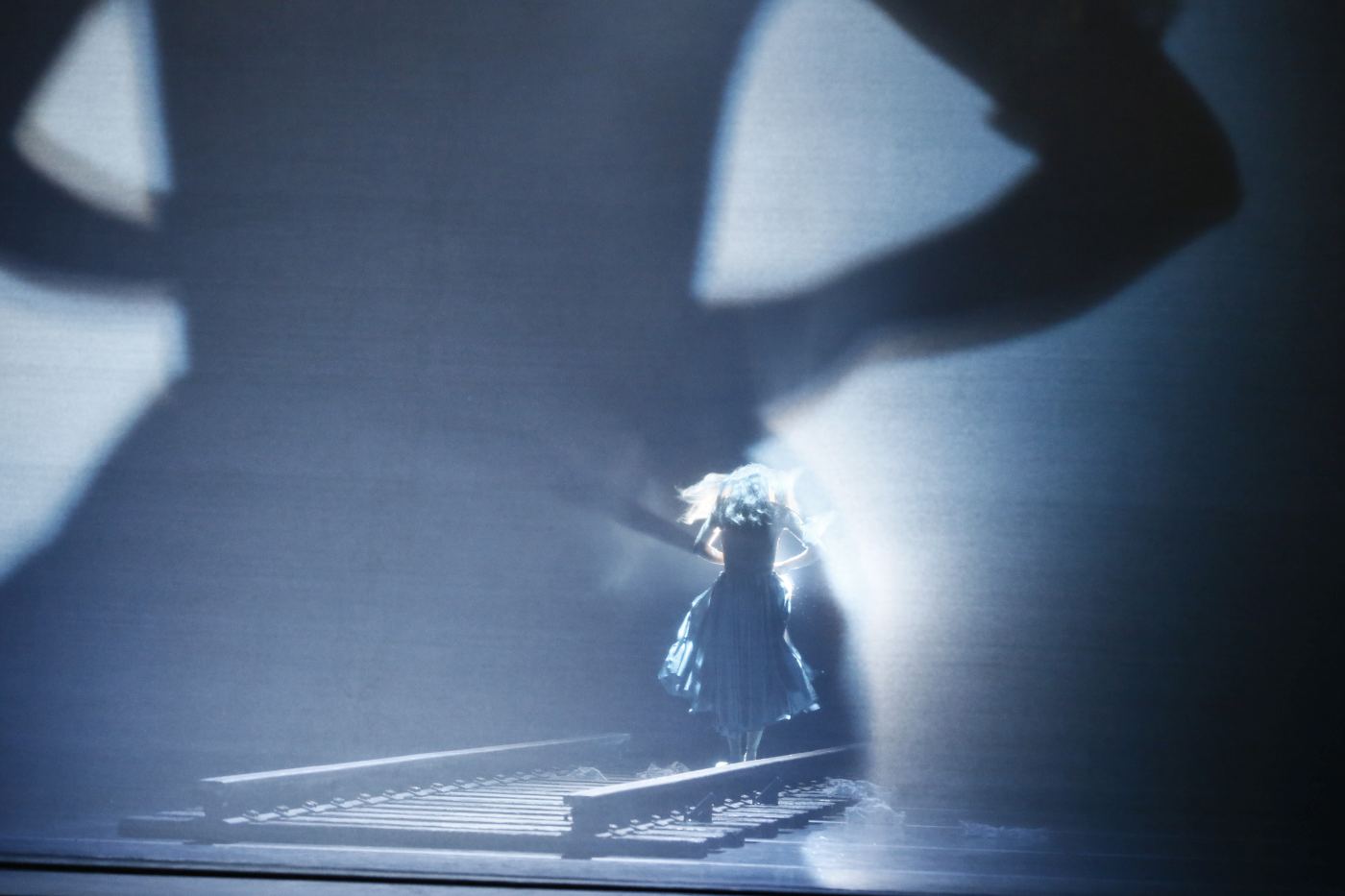 alone sensuality, is foreign to him – a heritage, that he successfully passes on his son Seryozha (Lukas Elliott). Anna (Robyn Hendricks), by comparison, thirsts for emotionality and passion, evident in the steamy first-night pas de deux with Vronsky (Callum Linnane, who was promoted to principal after the opening night of "Anna Karenina"). As Vronsky's appetite cools, he shakes off Anna with annoyance. That Levin (Brett Chynoweth) has a huge heart becomes visible merely by the way he opens his arms for an embrace. A very likeable chap! Kitty, who finally answers his call, was danced by Benedicte Bemet.
Nicola Curry doubled as the glamorous Betsy and Countess Nordston, another lady of the upper circles. The old station guard was Marcus Morelli.
Catherine Murphy and artistic director David Hallberg presented the evening to the online audience.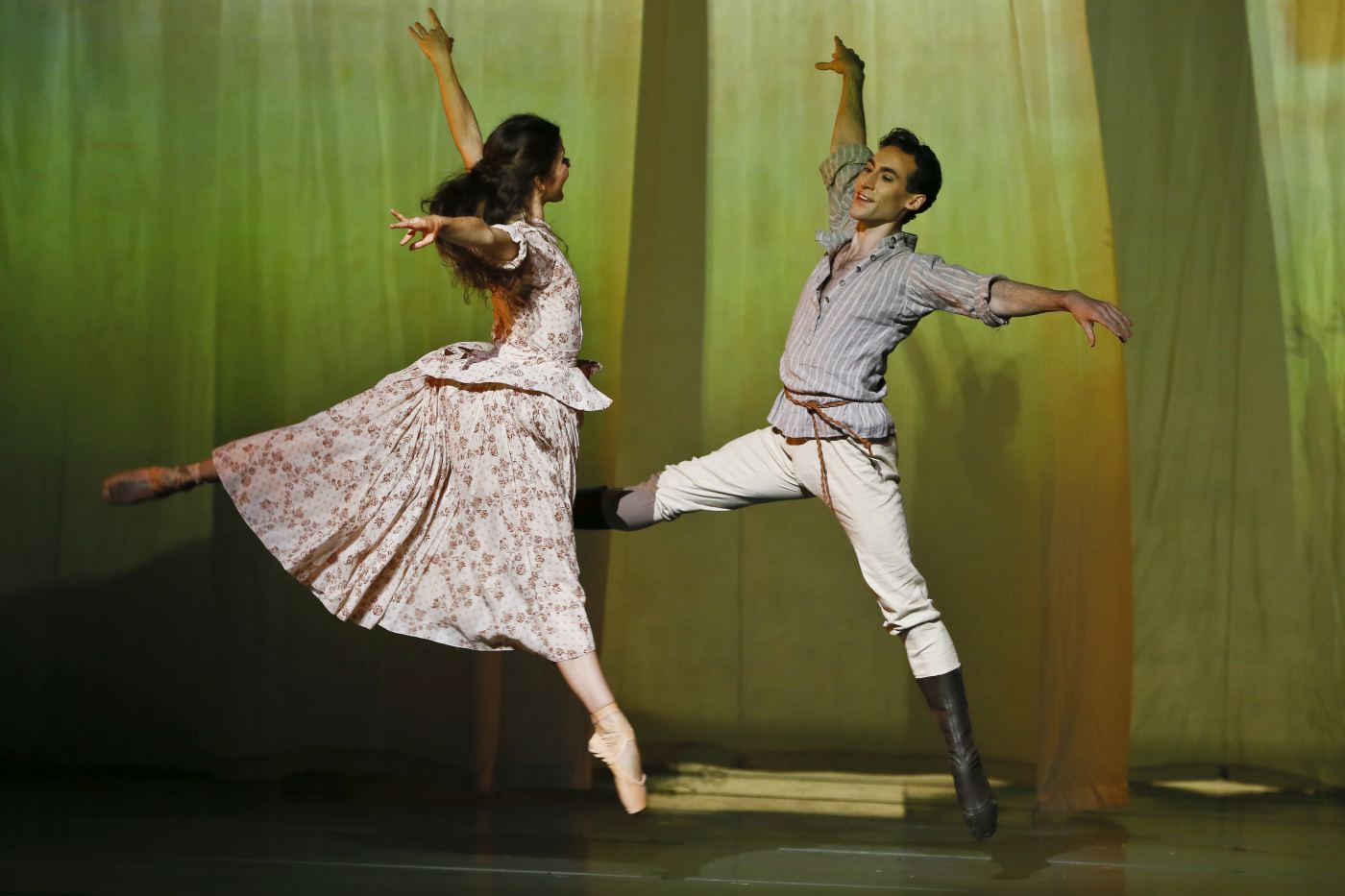 | | | |
| --- | --- | --- |
| Links: | | Website of the Australian Ballet |
| | | Trailer "Anna Karenina" (video) |
| | | Dress Rehearsal of "Anna Karenina" (video) |
| Photos: | 1. | Robyn Hendricks (Anna Karenina) and Callum Linnane (Count Alexei Vronsky), "Anna Karenina" by Yuri Possokhov, The Australian Ballet 2022 |
|   | 2. | Callum Linnane (Count Alexei Vronsky) and Benedict Bemet (Kitty Shcherbatskaya), "Anna Karenina" by Yuri Possokhov, The Australian Ballet 2022 |
|   | 3. | Benedict Bemet (Kitty Shcherbatskaya) and ensemble, "Anna Karenina" by Yuri Possokhov, The Australian Ballet 2022 |
|   | 4. | Robyn Hendricks (Anna Karenina) and ensemble, "Anna Karenina" by Yuri Possokhov, The Australian Ballet 2022 |
|   | 5. | Callum Linnane (Count Alexei Vronsky), Robyn Hendricks (Anna Karenina), and ensemble, "Anna Karenina" by Yuri Possokhov, The Australian Ballet 2022 |
|   | 6. | Adam Bull (Alexei Karenin), "Anna Karenina" by Yuri Possokhov, The Australian Ballet 2022 |
|   | 7. | Robyn Hendricks (Anna Karenina) and Adam Bull (Alexei Karenin), "Anna Karenina" by Yuri Possokhov, The Australian Ballet 2022 |
|   | 8. | Callum Linnane (Count Alexei Vronsky) and Robyn Hendricks (Anna Karenina), "Anna Karenina" by Yuri Possokhov, The Australian Ballet 2022 |
| | 9. | Robyn Hendricks (Anna Karenina) and Callum Linnane (Count Alexei Vronsky), "Anna Karenina" by Yuri Possokhov, The Australian Ballet 2022 |
| | 10. | Robyn Hendricks (Anna Karenina) and Callum Linnane (Count Alexei Vronsky), "Anna Karenina" by Yuri Possokhov, The Australian Ballet 2022 |
| | 11. | Robyn Hendricks (Anna Karenina) and Callum Linnane (Count Alexei Vronsky), "Anna Karenina" by Yuri Possokhov, The Australian Ballet 2022 |
| | 12. | Robyn Hendricks (Anna Karenina) and Marcus Morelli (Station Guard), "Anna Karenina" by Yuri Possokhov, The Australian Ballet 2022 |
| | 13. | Callum Linnane (Count Alexei Vronsky), Robyn Hendricks (Anna Karenina), and Adam Bull (Alexei Karenin), "Anna Karenina" by Yuri Possokhov, The Australian Ballet 2022 |
| | 14. | Robyn Hendricks (Anna Karenina) and Callum Linnane (Count Alexei Vronsky), "Anna Karenina" by Yuri Possokhov, The Australian Ballet 2022 |
| | 15. | Callum Linnane (Count Alexei Vronsky), "Anna Karenina" by Yuri Possokhov, The Australian Ballet 2022 |
| | 16. | Adam Bull (Alexei Karenin) and Robyn Hendricks (Anna Karenina), "Anna Karenina" by Yuri Possokhov, The Australian Ballet 2022 |
| | 17. | Adam Bull (Alexei Karenin), "Anna Karenina" by Yuri Possokhov, The Australian Ballet 2022 |
| | 18. | Robyn Hendricks (Anna Karenina), "Anna Karenina" by Yuri Possokhov, The Australian Ballet 2022 |
| | 19. | Benedict Bemet (Kitty Shcherbatskaya) and Brett Chynoweth (Constantine Levin), "Anna Karenina" by Yuri Possokhov, The Australian Ballet 2022 |
| | | all photos © Jeff Busby |
| Editing: | | Jake Stepansky |