"Giselle"
Ballet Estable del Teatro Colón
Teatro Colón
Buenos Aires, Argentina
April 17, 2022 (livestream)
by Ilona Landgraf
Copyright © 2022 by Ilona Landgraf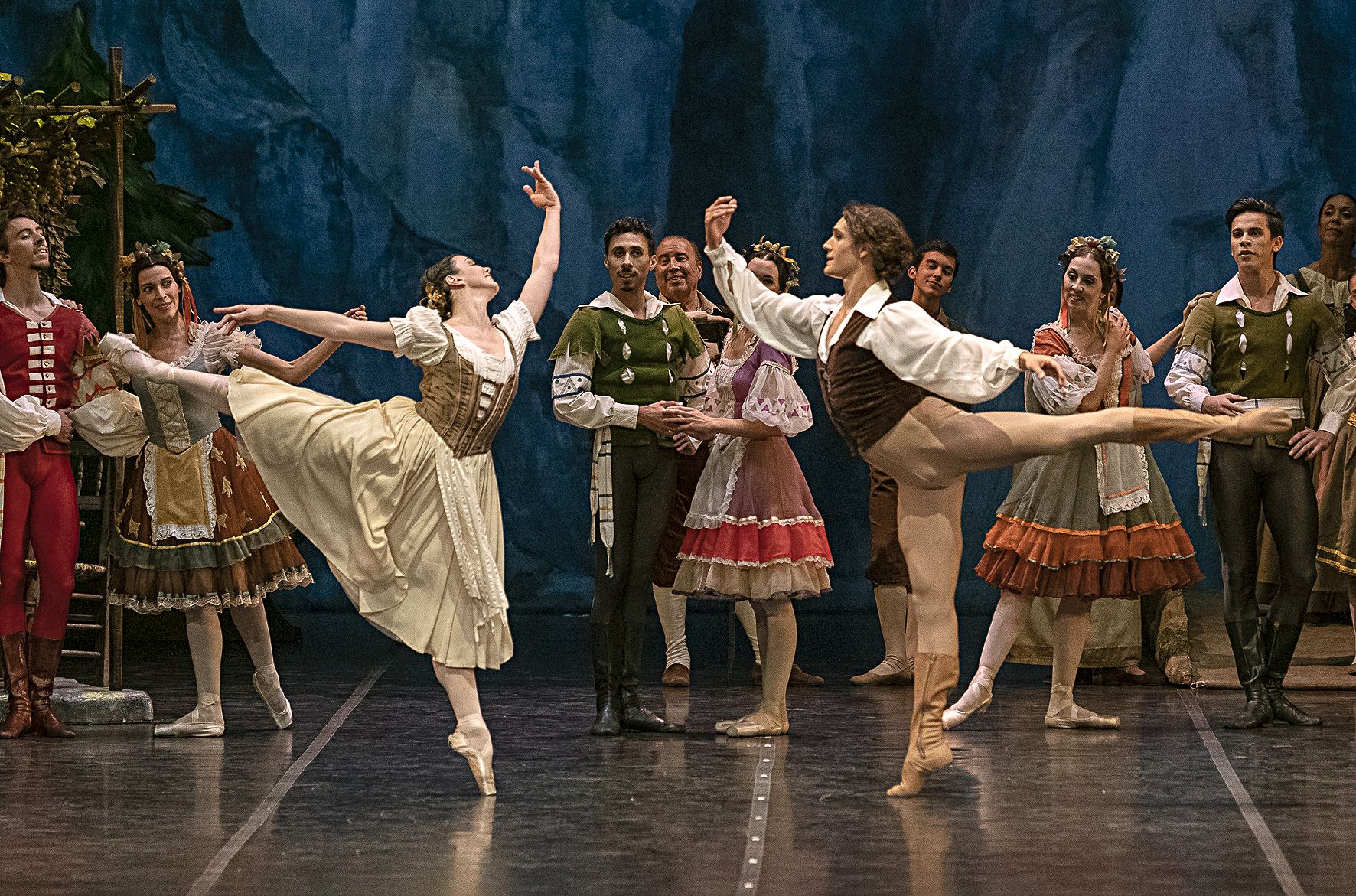 Last weekend, the Teatro Colón scored a ballet coup par excellence with two performances of "Giselle" that starred two extraordinary guest dancers: the Royal Ballet's Natalia Osipova, and Daniel Camargo, a former principal of Stuttgart Ballet and Dutch National Ballet who played Franz in the recently released dance film "Coppelia". The second "Giselle" was streamed live – and it felt as if Christmas and Easter had been rolled into one.
Unfazed by technical challenges, Osipova plumbed the depths of her role with stunning intensity and freshness. It was not that she was "acting as" or "playing" the title role; she was Giselle. Her performance was suffused with genuineness, ease, and sparkling energy. Osipova's Giselle wasn't easy to win over, but once she'd fallen for Albrecht, she loved him with heart-warming honesty. Outgoing and jaunty in Act I, Giselle entered the realm of the Wilis like a wind-up doll placed under spell. That said, she was not completely subordinate: her way of jumping out of Myrtha's reach revealed her deep desire to break free. When shielding Albrecht from Myrtha's wrath, Giselle seemed to connect to him through sheer force of feeling, eyes nearly closed, trance-like in their unity.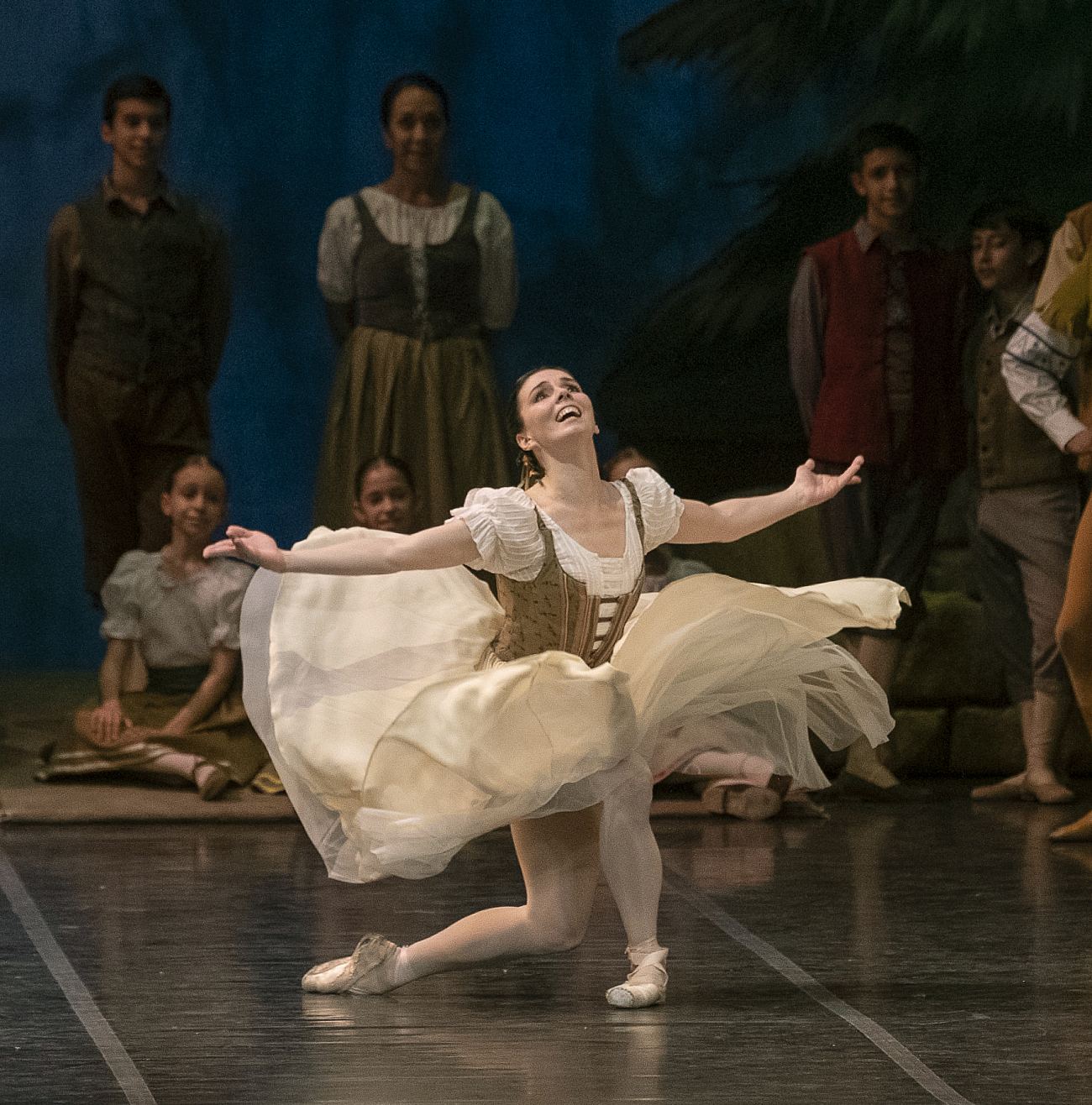 I haven't been able to see Camargo perform in a long time – far too long – and was happy to find him in sunniest form. His Duke Albrecht was affectionate and humble. A charismatic charmer and impressive jumper, Albrecht's heart seemed to stumble over its own candid amorousness. Could anyone reproach him for cheating on Giselle? When he visited her grave after her suicide, he refrained from grand (or empty) gestures of grief, instead mourning sincerely. The depth of his and Giselle's love was especially palpable in the slow passages of their pas de deux. Albrecht got nervous in the moments during which Giselle's energy disappeared, but he found comfort in a small flower that evoked memories of games of "he loves me, he loves me not."
Osipova and Camargo were supported by a strong cast. Ayelén Sánchez was an imperious Myrtha whose soft arms camouflaged steely determination. It was clear merely from the way she turned her torso that her reign was merciless. Her army of Wilis, led by Zulma (Marisol López Prieto) and Moyna (Ludmila Galaverna), was a well-oiled man-hunting machine. They, too, hid their sinister intentions behind elegant lines and delicate gossamer-like arms.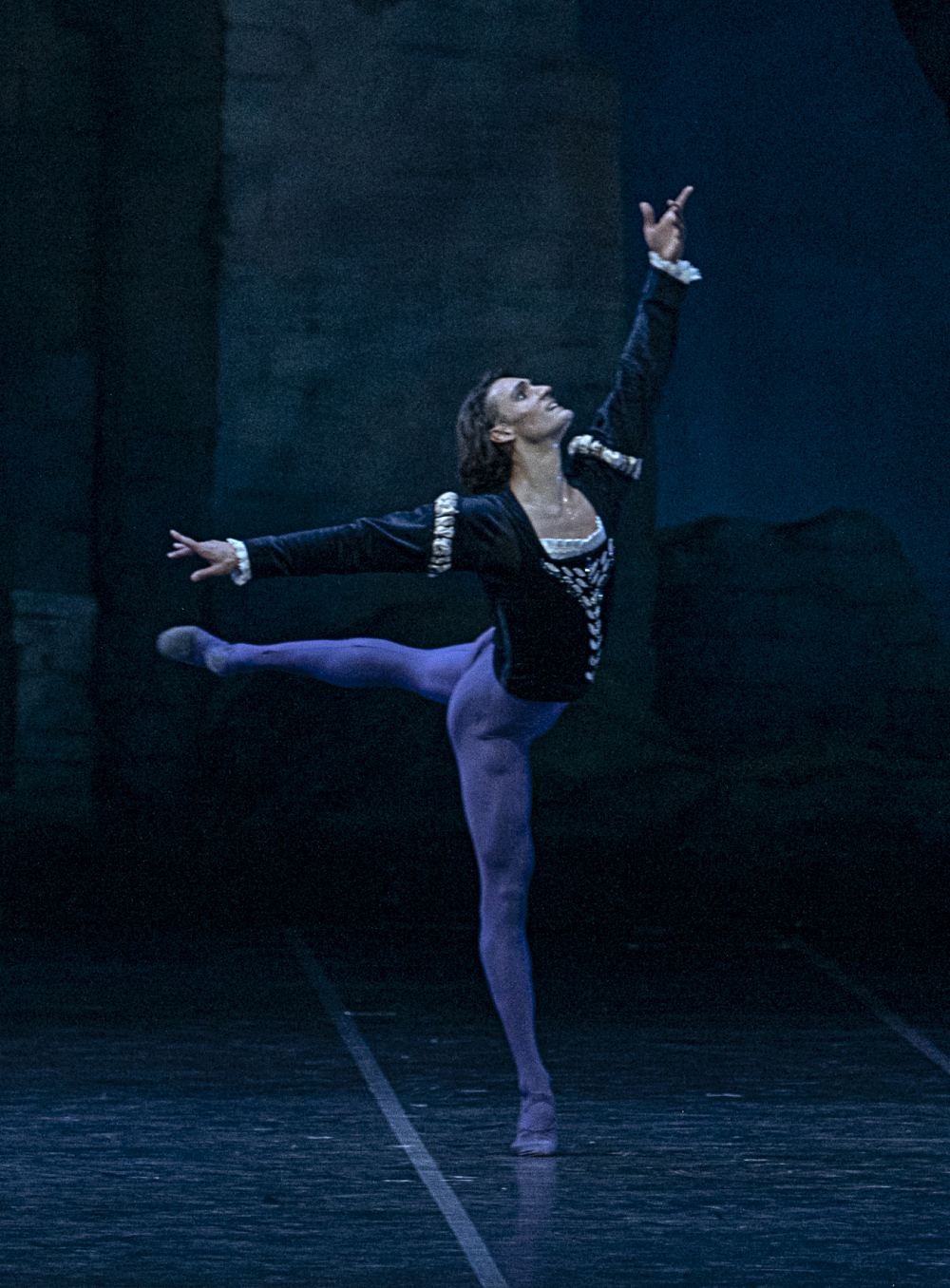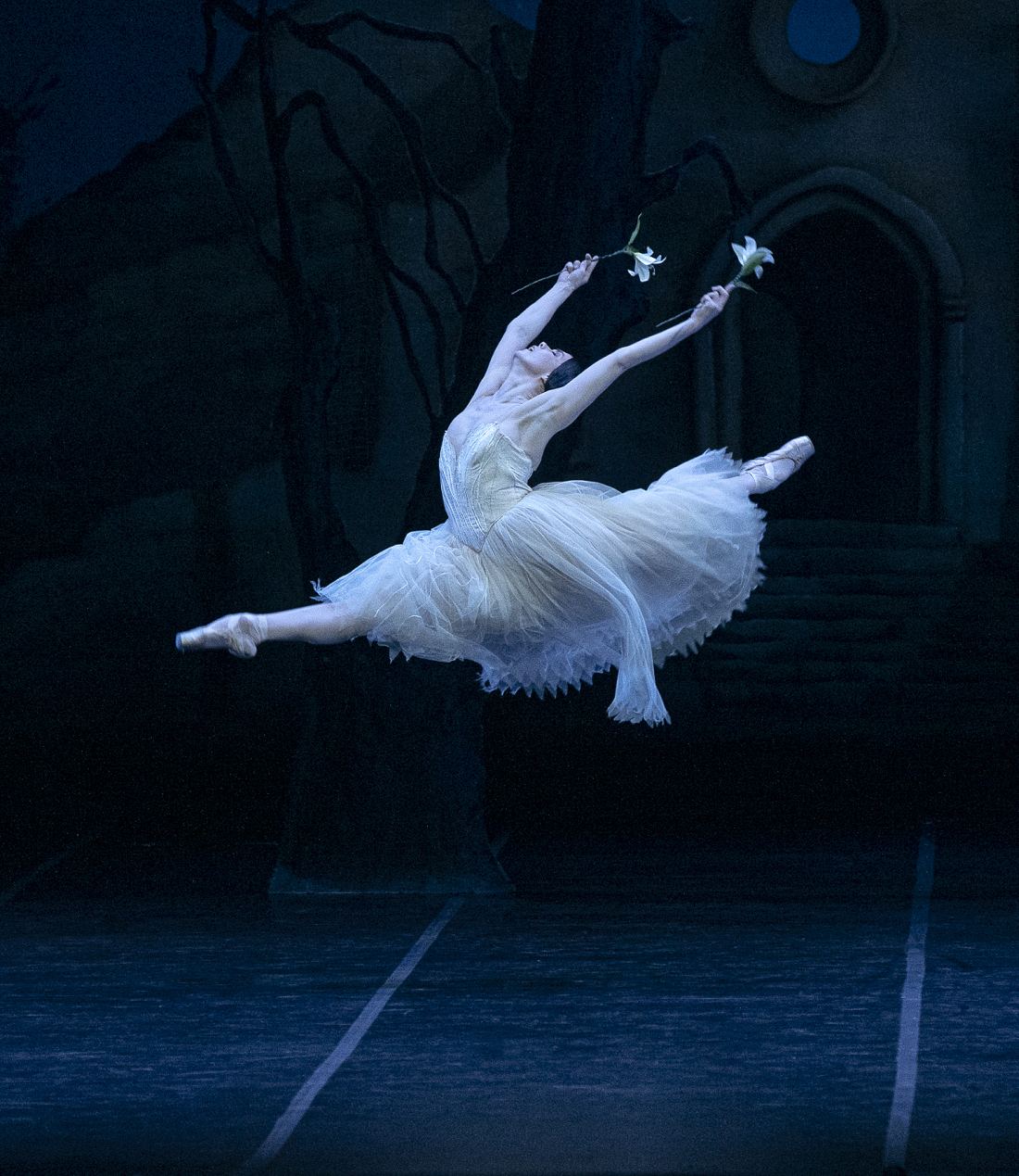 Dalmiro Astesiano's Hilarion – a likeable down-to-earth gamekeeper – was shattered by Giselle's death. Rage and deep desperation seemed to tear him apart.
The villagers were a cheerful bunch – and the young men especially loved to show off this cheer. Ludmila Galaverna and Maximiliano Iglesias entertained the crowd with a snappy peasant pas de deux; their flirtatious spirits echoed Giselle and Albrecht's infatuation. A group of children, instructed by their dance teacher, observed and copied the ensemble dances from the back.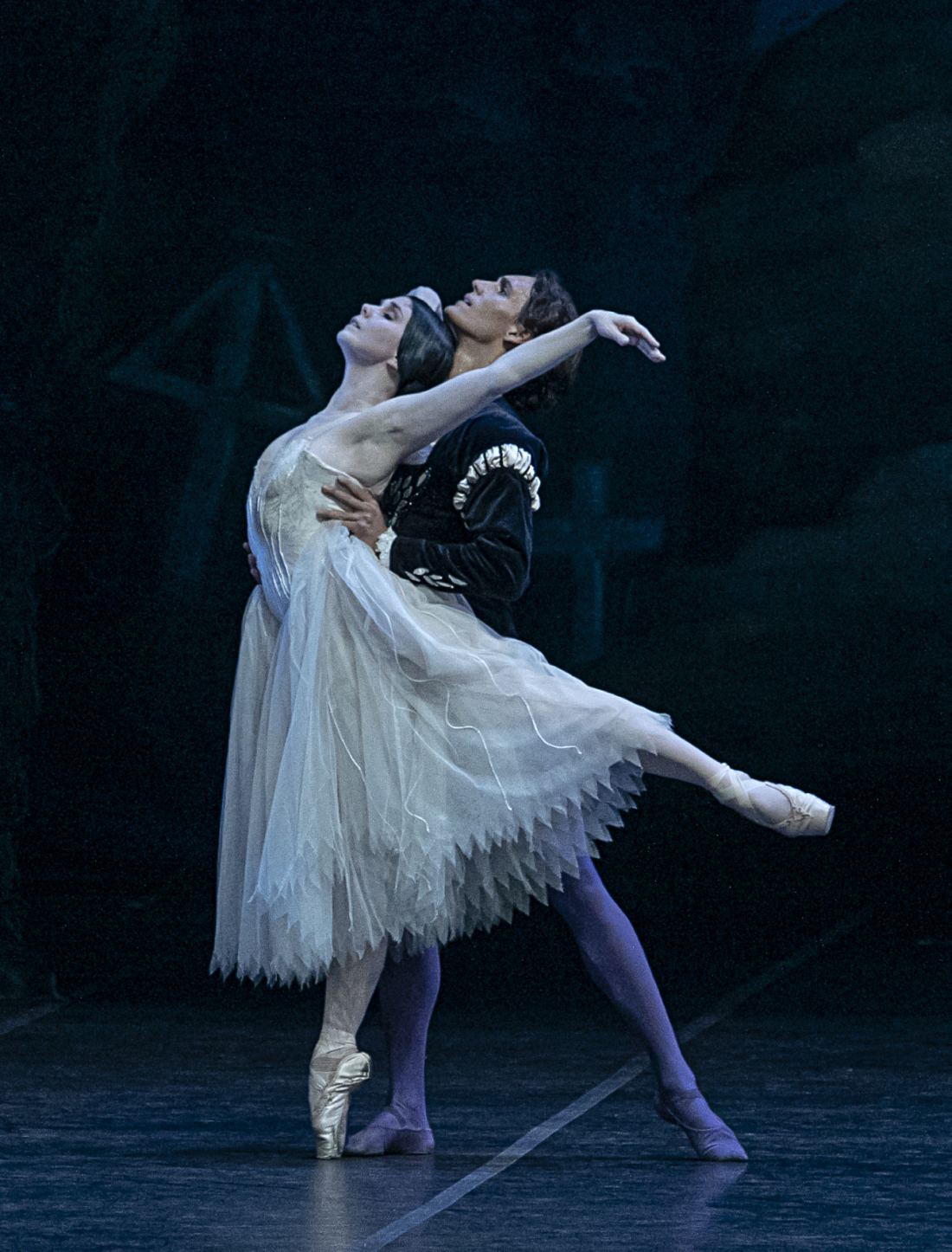 Unlike other versions, Gustavo Mollajoli's choreography (based on Jean Coralli, Jules Perrot, and Marius Petipa's originals) did not give Giselle's caring mother Berthe (Norma Molina) an extended miming sequence to narrate the story of the Wilis to the terrified village youth. Instead, she expressed her concerns about the strain that tempestuous dancing puts on Giselle's weak heart. Mollajoli carefully pruned other scenes, removing anything that felt artificial and increasing the authenticity of the characters. Albrecht's fiancée Bathilde (Natalia Saraceno), for example, often portrayed as arrogant and haughty, seemed kind and sociable. Albrecht's squire Wilfred (Maximiliano Cuadra), commonly only present in Act I, returned for the second act driven by faithfulness to his master – perhaps anticipating calamity – as he searched for him amidst the gnarled trees of the bewitched grove. As before, he was dismissed.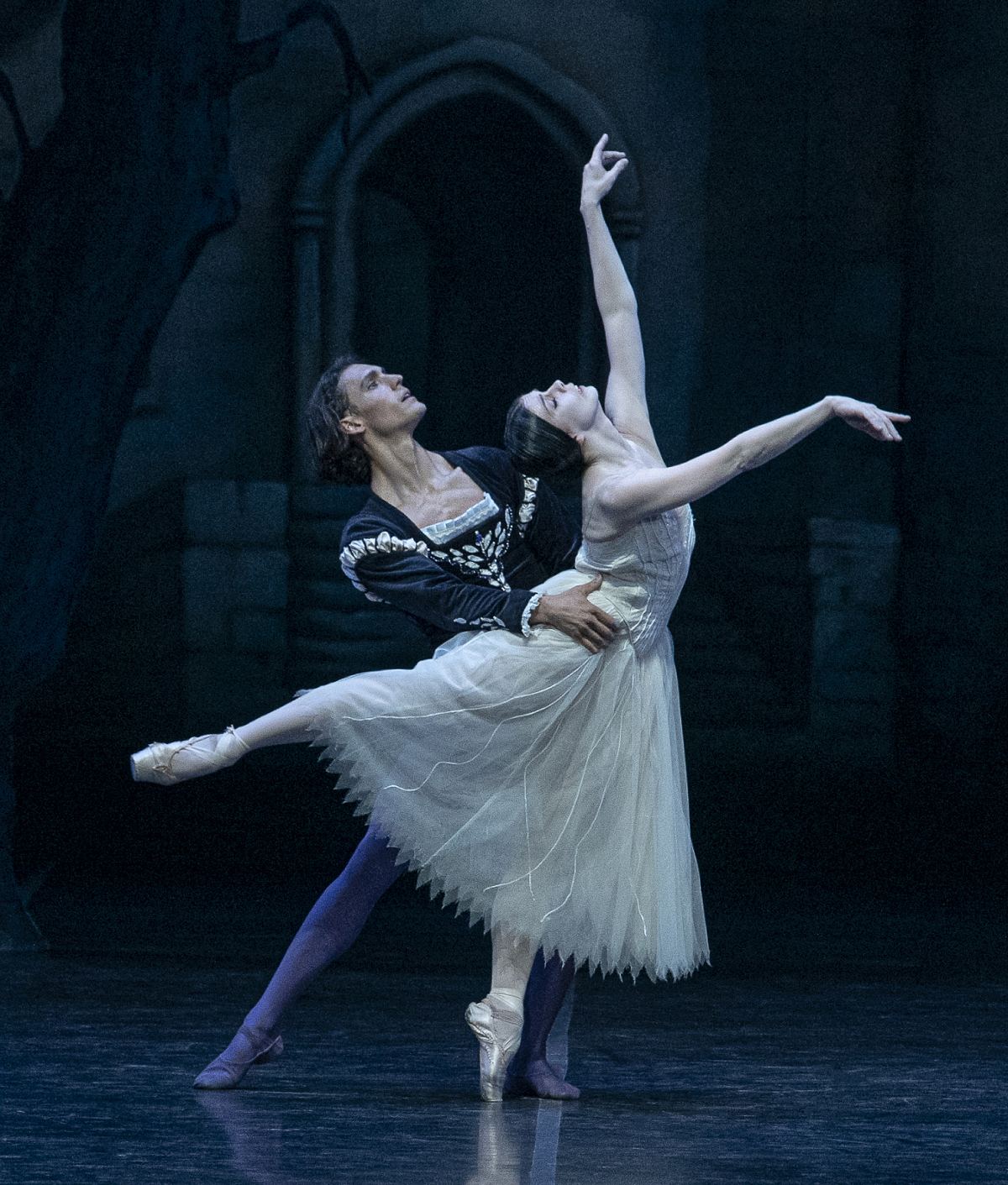 The entire company had an excellent rapport with the in-house audience. Even in the first act, Osipova's terrific manege of pique turns brought the house down. Many scenes in Act II earned spontaneous applause too. When the curtain re-opened for the curtain calls, the enthusiasm broke through and built into a single powerful scream. (The Teatro Colón has around 1500 seats – just to give you an idea of the energy that must have rained down on Osipova and Camargo.)
Set and costume designer Nicola Benois placed Berthe's idyllic cottage in front of a steep, ragged mountain; a ruined chapel overlooked Giselle's grave. Of Rubén Conde's lighting I especially enjoyed the dark and foreboding atmosphere of Giselle's mad-scene. Adolphe Adam's score was played by the Philharmonic Orchestra of Buenos Aires under the baton of Manuel Coves.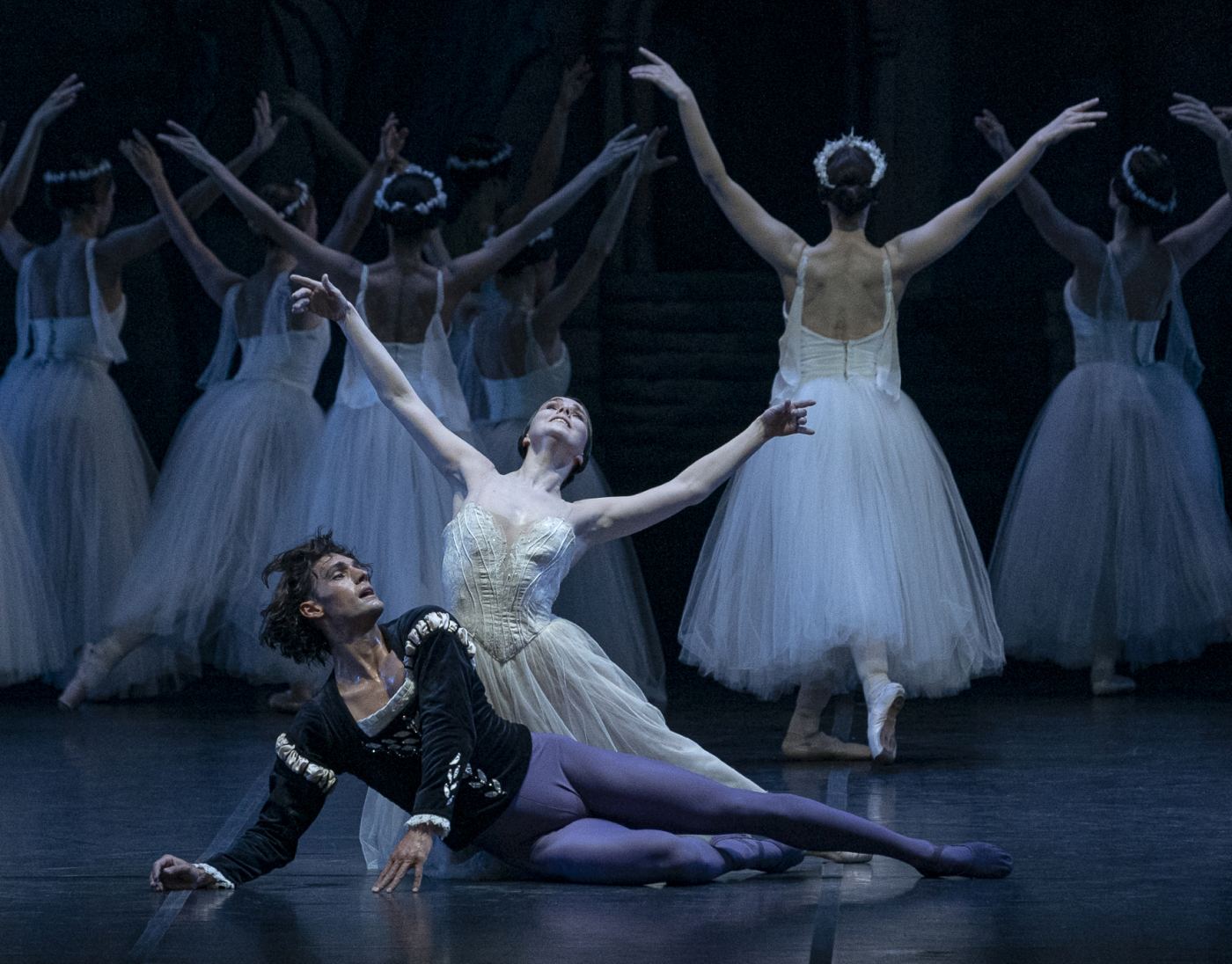 Links:
Website of the Teatro Colón
Natalia Osipova and Daniel Camargo on "Giselle" (video)
Trailer "Giselle"
Comments on "Giselle" (video)
Comments on the role of Albrecht (video)
Comments on the role of Hilarion (video)
Comments on the role of Myrtha (video)

Photos:

1.

Natalia Osipova (Giselle), Daniel Camargo (Duke Albrecht), and ensemble, "Giselle" by

Gustavo Mollajoli after Jean Coralli, Jules Perrot, and Marius Petipa, Teatro Colón 2022

2.

Natalia Osipova (Giselle) and ensemble, "Giselle" by Gustavo Mollajoli after Jean Coralli, Jules Perrot, and Marius Petipa, Teatro Colón 2022

3.

Daniel Camargo (Duke Albrecht), "Giselle" by Gustavo Mollajoli after Jean Coralli, Jules Perrot, and Marius Petipa, Teatro Colón 2022

4.

Natalia Osipova (Giselle), "Giselle" by Gustavo Mollajoli after Jean Coralli, Jules Perrot, and Marius Petipa, Teatro Colón 2022

5.

Natalia Osipova (Giselle)

and

Daniel Camargo (Duke Albrecht), "Giselle" by Gustavo Mollajoli after Jean Coralli, Jules Perrot, and Marius Petipa, Teatro Colón 2022

6.

Daniel Camargo (Duke Albrecht)

and Natalia Osipova (Giselle)

, "Giselle" by Gustavo Mollajoli after Jean Coralli, Jules Perrot, and Marius Petipa, Teatro Colón 2022

7.

Daniel Camargo (Duke Albrecht),

Natalia Osipova (Giselle)

,

and ensemble,

"Giselle" by Gustavo Mollajoli after Jean Coralli, Jules Perrot, and Marius Petipa, Teatro Colón 2022

all photos

© Prensa Teatro Colón / Máximo Parpagnoli

Editing:
Jake Stepansky