"Raymonda"
Dutch National Ballet
Dutch National Opera & Ballet
Amsterdam, The Netherlands
May 06, 2022 (stream)
by Ilona Landgraf
Copyright © 2022 by Ilona Landgraf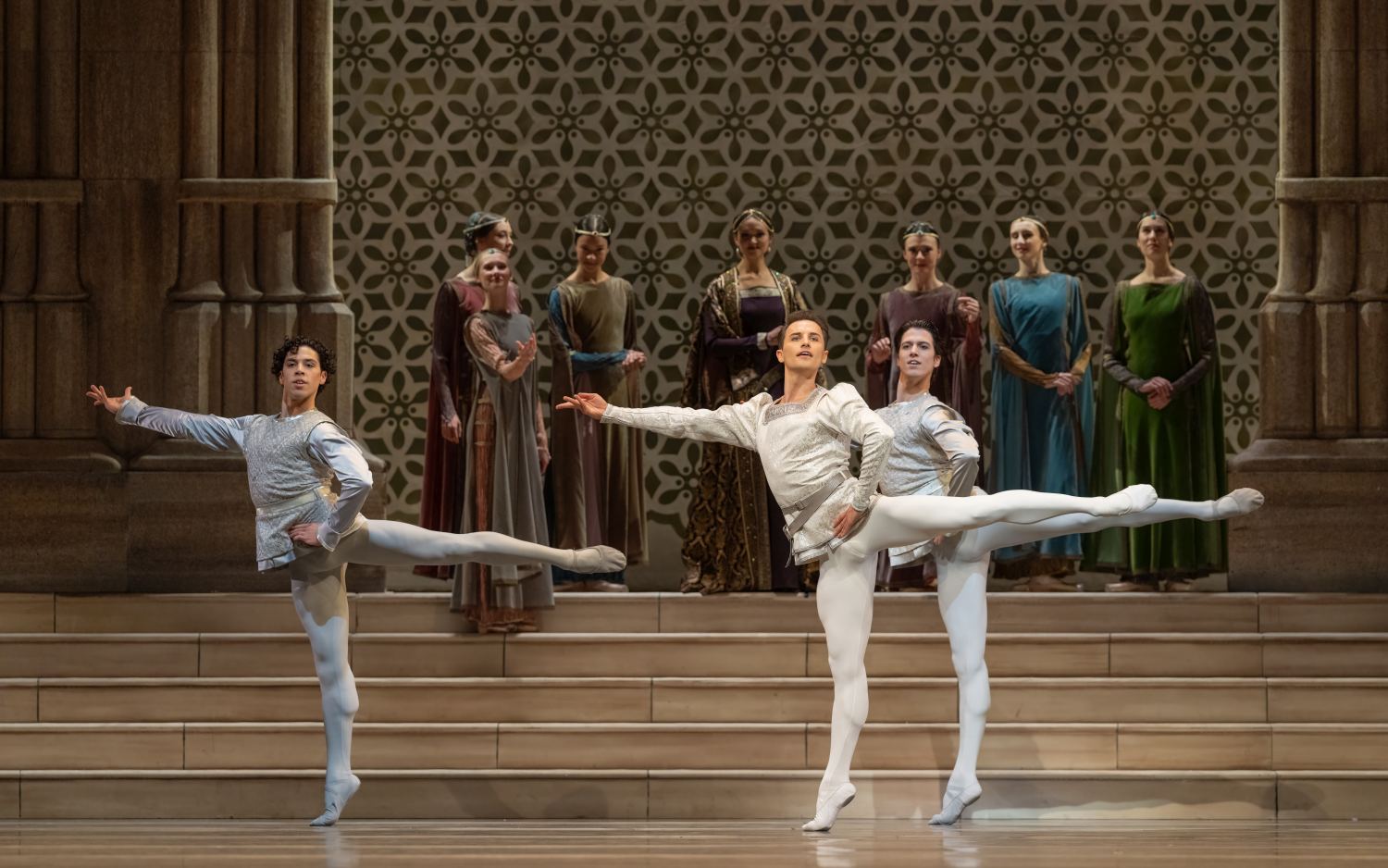 A mid-January newsletter from the Dutch National Ballet did little to hide the company's disappointment at having to postpone their premiere of "Raymonda" from mid-February to early April. At the time, ongoing COVID-19 restrictions made uncertain the possibility of re-opening the house at full-capacity, but artistic director Ted Brandsen wanted the production – the biggest of the season – to be seen by as many people as possible. So he chose to wait.
Brandsen's patience paid off. I watched the online stream on May 6th (filmed on April 19th) and from the moment the new front curtain rose (itself a gorgeous art nouveau design), it was instantly clear that this "Raymonda" would be a marvel. The set alone – the hall of Countess Sybille's Provence castle, grandly modest and modestly grand – was thoroughly tasteful. It transformed later into the same castle's cypresses-flanked yard (offering an eye-catching mountain panorama) for Act II, and the imposing hall of Grand Duke Sandor's palace in Hungary in Act III. We find ourselves partly in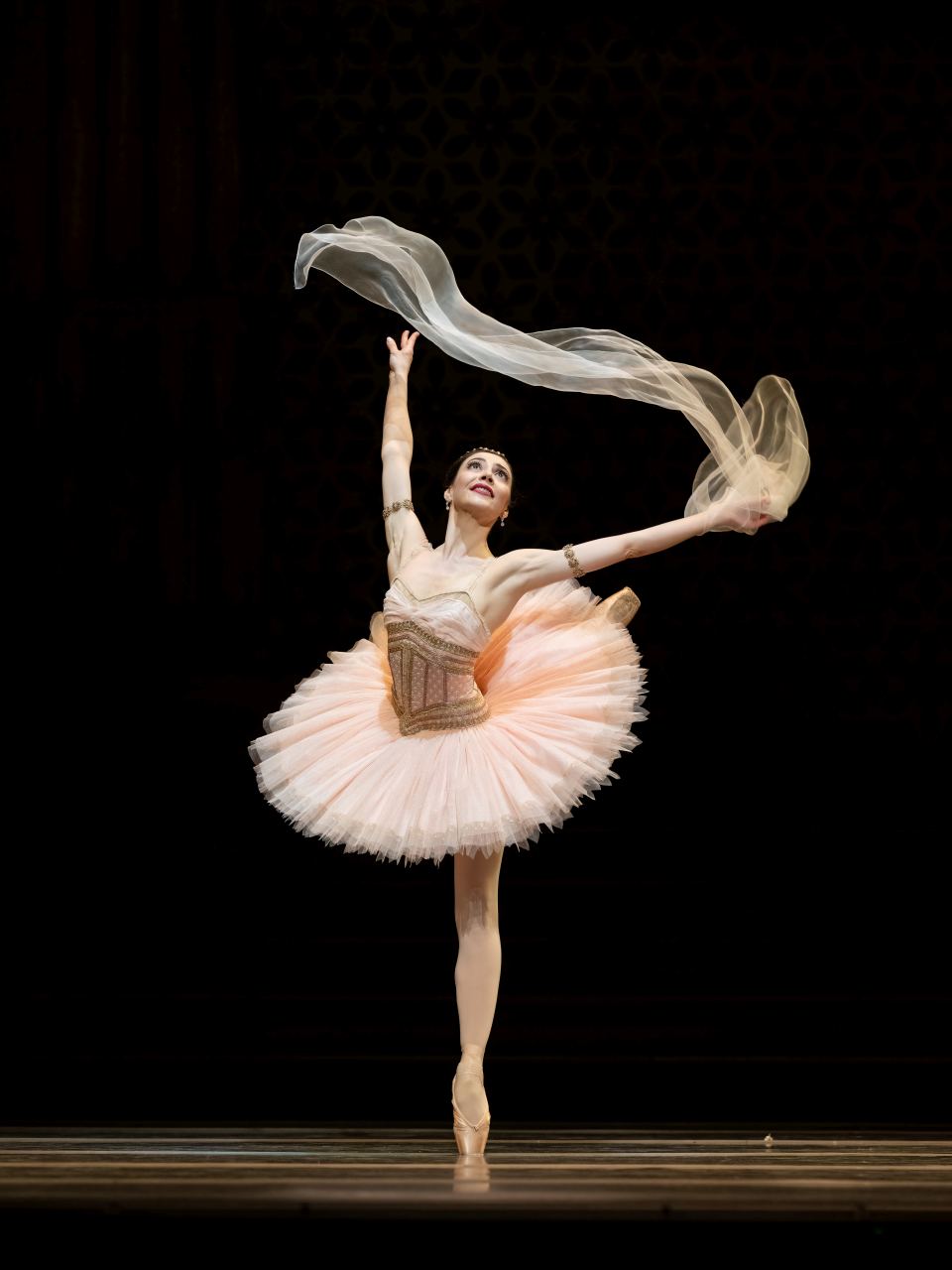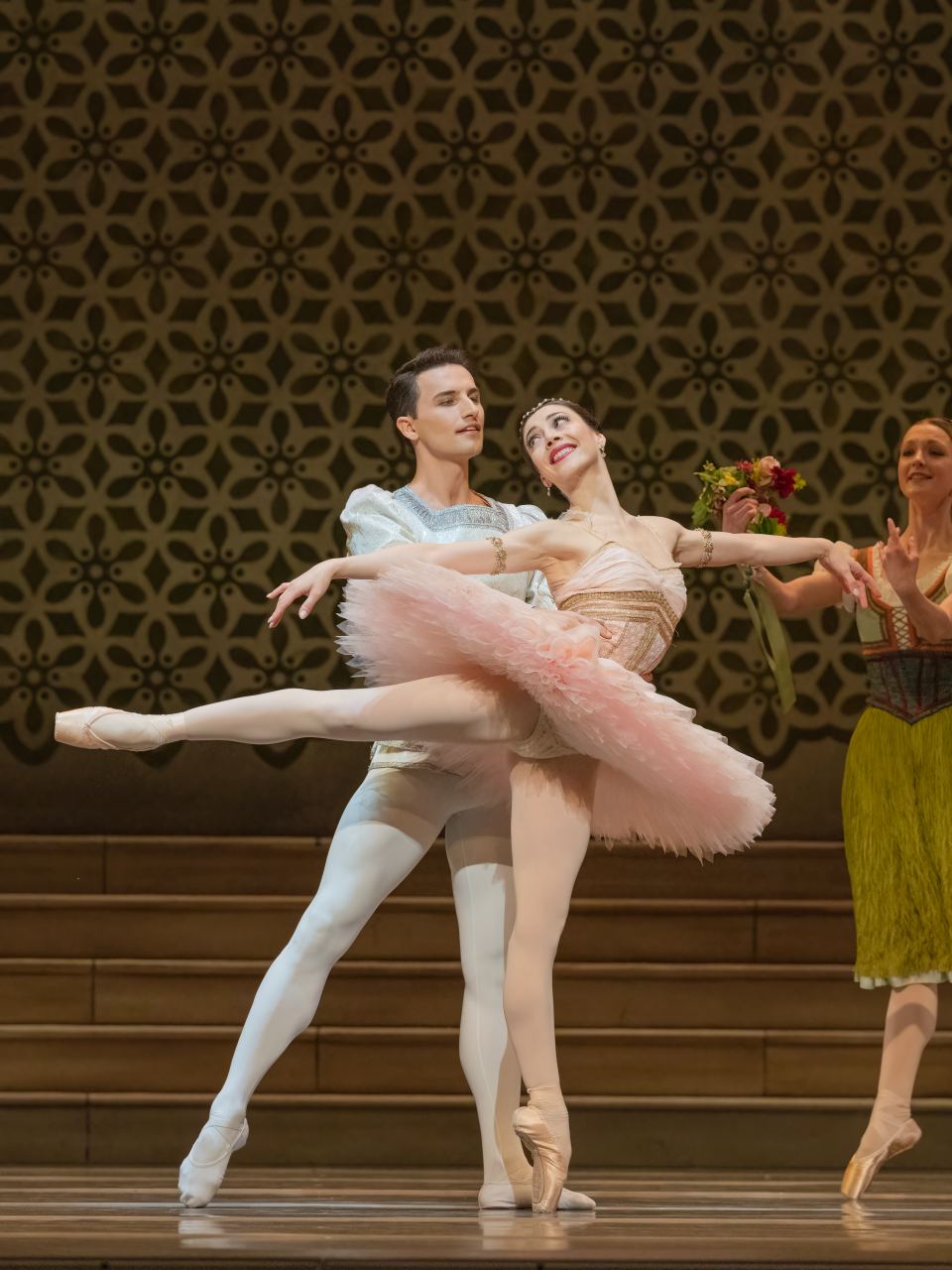 medieval times, partly swimming in a potpourri of (mostly) 19th century neo-classical styles. Set and costume designer Jérôme Kaplan luxuriated in choosing lavish robes for the aristocrats, casually elegant garb for the court household, Eastern Saracen-chic and a multitude of (mostly) Hungarian outfits for the folk dancers. The company was not stingy with its purchases of high quality fabrics and accessories – truly a feast for Kaplan!
Dutch National Ballet promised a new take on Petipa's 1898 classic – the last major work of his career – and the associate artistic director Rachel Beaujean, who was in charge of the production, gave Lidiya Pashkova's original libretto a sharp twist in abandoning some outdated clichés: Beaujean's Raymonda doesn't marry the honorable Jean de Brienne (a crusader turned prince), but instead marries Abd al-Rahman, the passionate and no-less-noble sheikh of Córdoba. This shatters the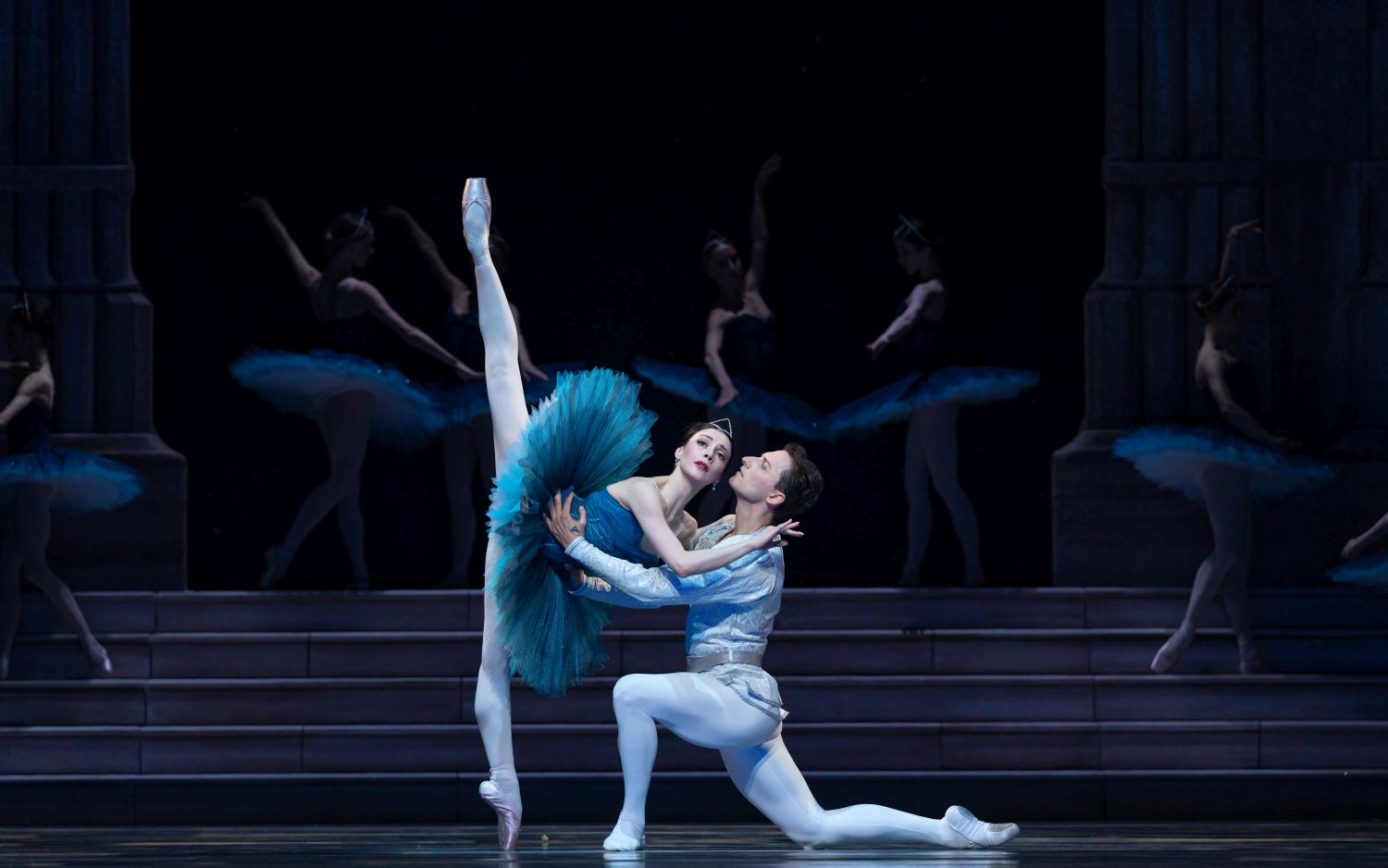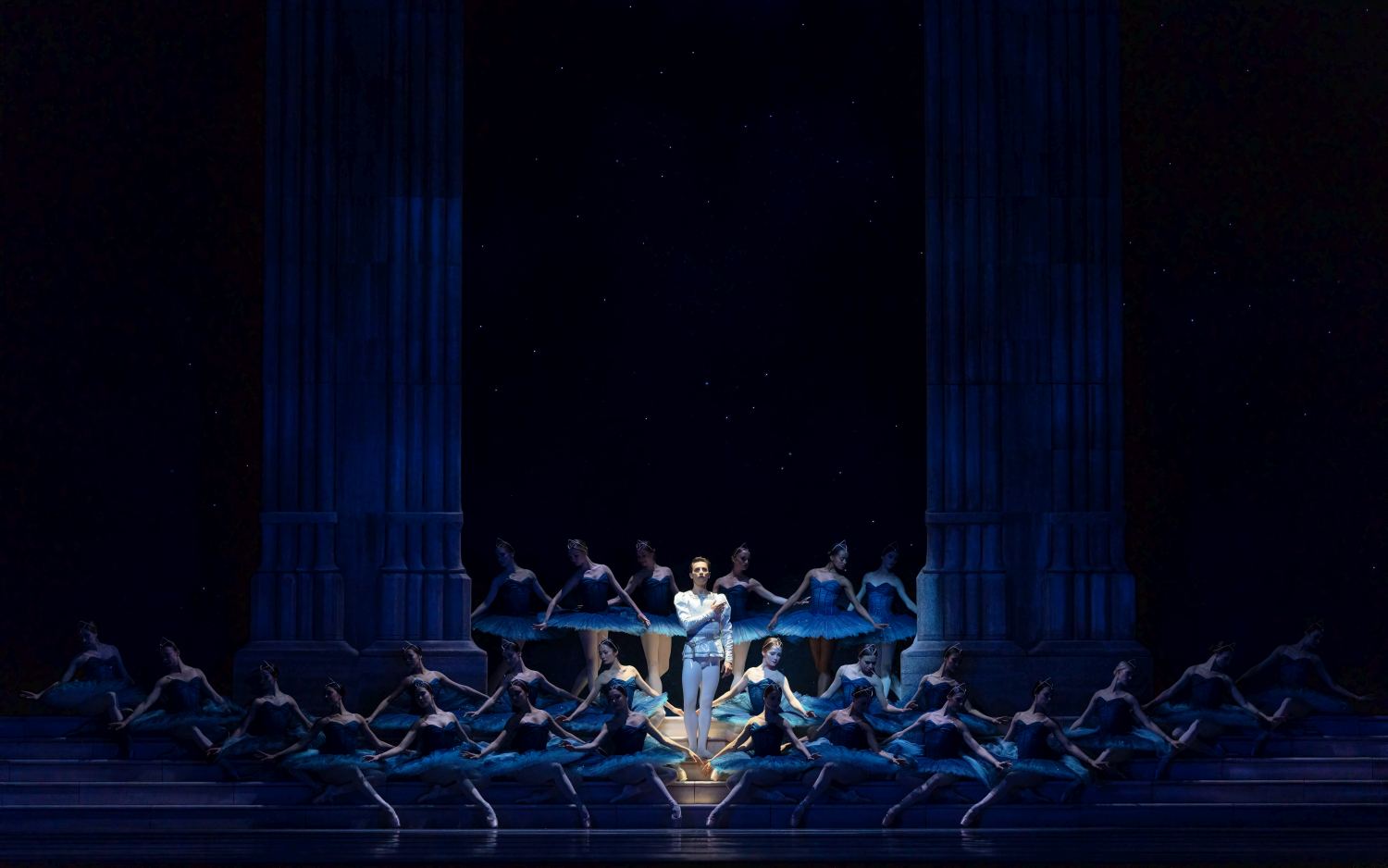 stereotype of the righteous, white Westerner saving a virtuous girl from a wantonly cruel Easterner. Gone, too, is the notion that a woman must passively acquiesce to her fate. Raymonda no longer obediently follows the decision of others. Though at first hesitant to embrace Al-Rahman's sensuality, she allows herself to feel her own feelings alongside him. She decides to whom her heart belongs. This renders obsolete the role of the White Lady – a protective guide invented by Pashkova who appears in Raymonda's dream. Fearlessly, Amsterdam's Raymonda steps between the two suitors as they fiercely cross their swords in battle for her hand, trying to calm their boiling fury. That the outraged de Brienne (our supposed "good guy") has initiated the fight buries yet another cliché.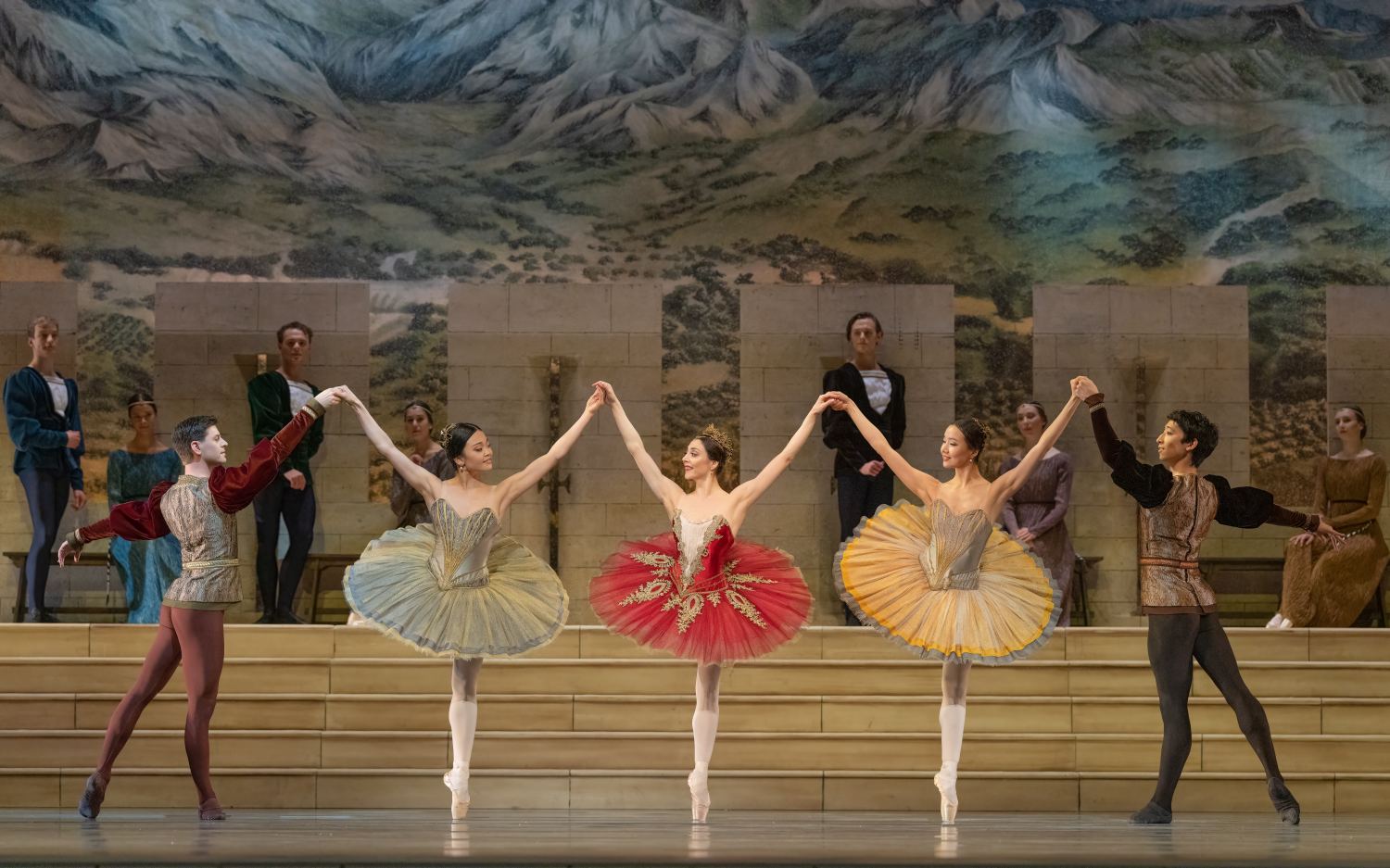 All this said, Beaujean has not only presented a radically unconventional version of "Raymonda". In the eyes of the youngest generation, the gender relations depicted on Amsterdam's stage are already out-of-date. Beaujean's storyline does not offer representation of same-sex relationships or include self-lacerating weltschmerz, but – like the "good ol' days" – celebrates the apotheosis of femininity. Materialism is of consequence here too. Why else would Raymonda react more effusively to Al-Rhaman's egg-sized sapphire than to de Brienne's (admittedly meager) scarf?
Altering the dramaturgy of the piece required re-shuffling of Glazunov's music and Petipa's choreography. Beaujean kept large parts of Petipa's original material while adding supplementary and transitional sequences. She was assisted by Grigori Tchitcherine and Ted Brandsen, the latter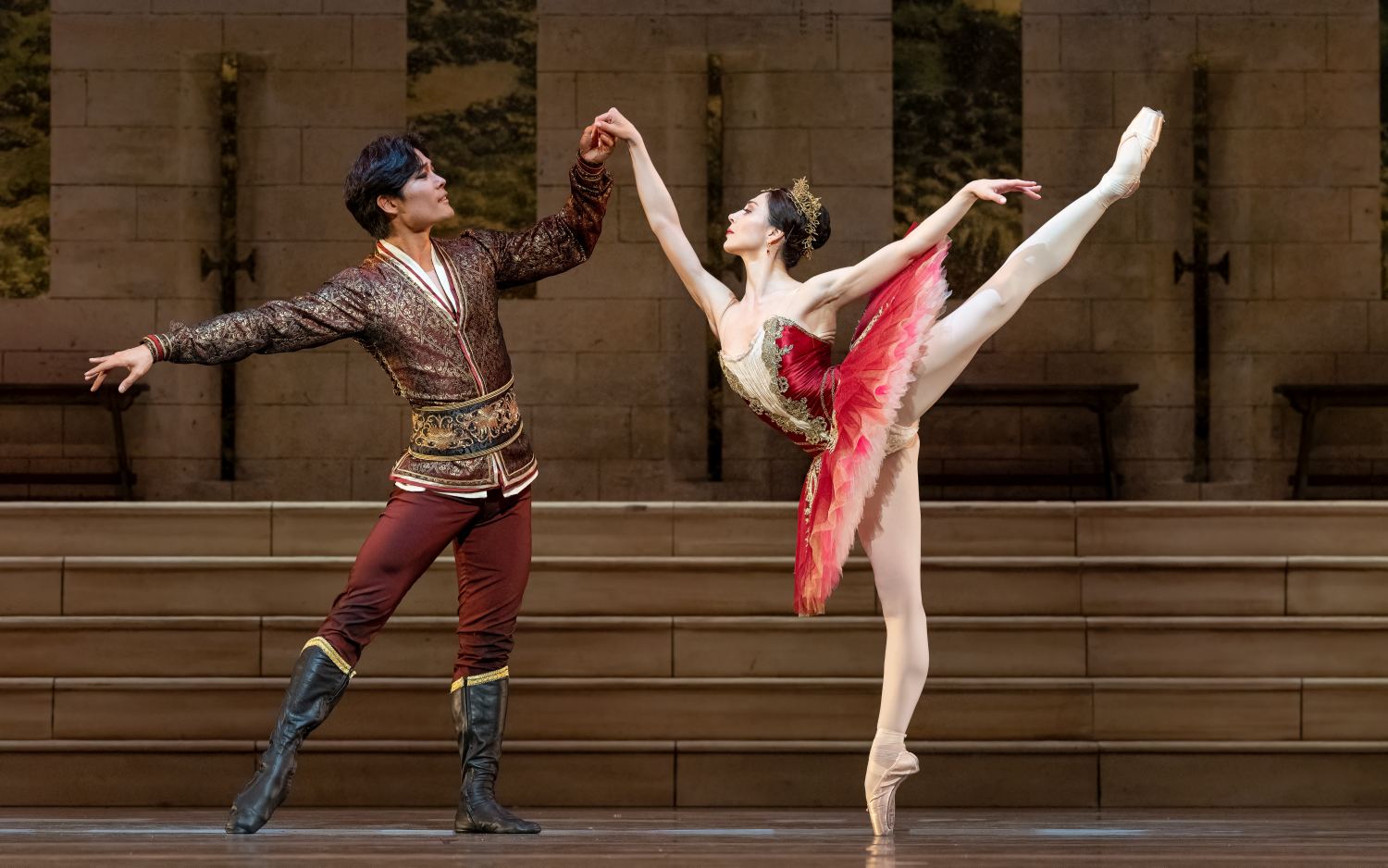 sending the warriors properly into battle and mounting the sabre dance. The result is a fine piece of crochet work spun from exquisite classical dance – a challenge for the company that they masterfully overcame.
I've seen Maia Makhateli dance for many years, and in my opinion she has reached her peak in the role of Raymonda. What purity, what refinement – bravo! Young Gyo Choi was an ideal Abd al-Rahman: resolute and dashing, wavering between fiery passion and affectionate devotion. In comparison, Jean de Brienne (Semyon Velichko) appeared a smart-but-simple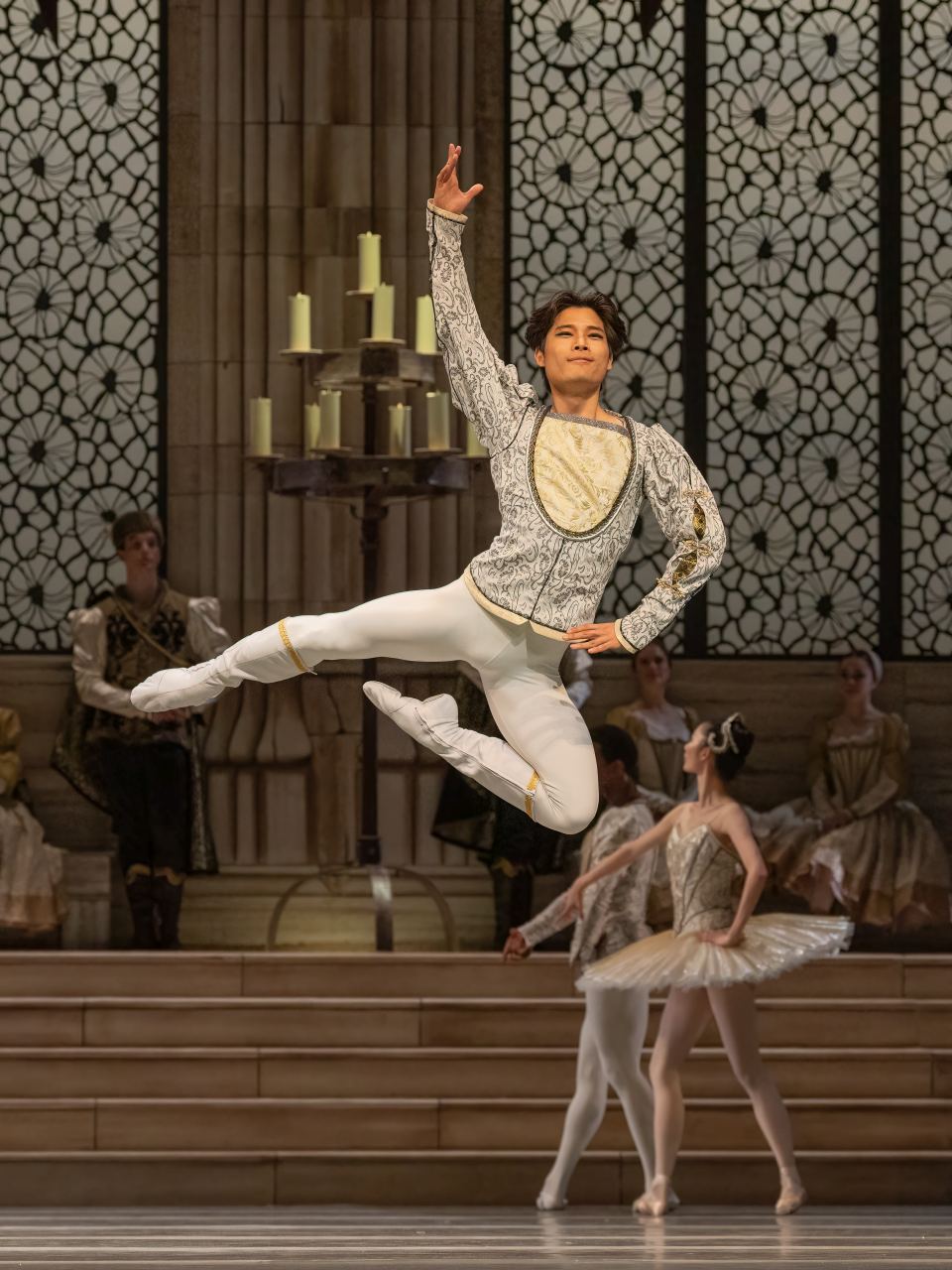 aristocrat. He prioritized a tournament with his buddies (Martin ten Kortenaar and Daniel Robert Silva) over the birthday of his wife-to-be. Those priorities changed, however, the moment he realized that Raymonda had slipped away from him. Seething with anger, de Brienne drew his sword so forcefully that I feared for the head of Countess Sybille (Nadine Drouin).
Of Raymonda's two friends, Henriette (Riho Sakamoto) seemed more considerate, romantic, and ladylike, while Clémence (Yuanyuan Zhang) reminded me of a swift and sparkling lark. Both danced excellently. The two troubadours who joined them were Edo Wijnen (as Bernard) and Sho Yamada (as Béranger). Salome Leverashvili and Maria Chugai led the corps in the dream sequence. At the wedding ceremony in the palace of Grand Duke Sandor (Jozef Varga), Erica Horwood and James Stout cut a mean rug in the mazurka. Floor Eimers seemed to have a whale of a time delivering a snappy, high spirited Pas Hongrois with Vito Mazzeo.
The Dutch National Orchestra played under the baton of Vello Pähn.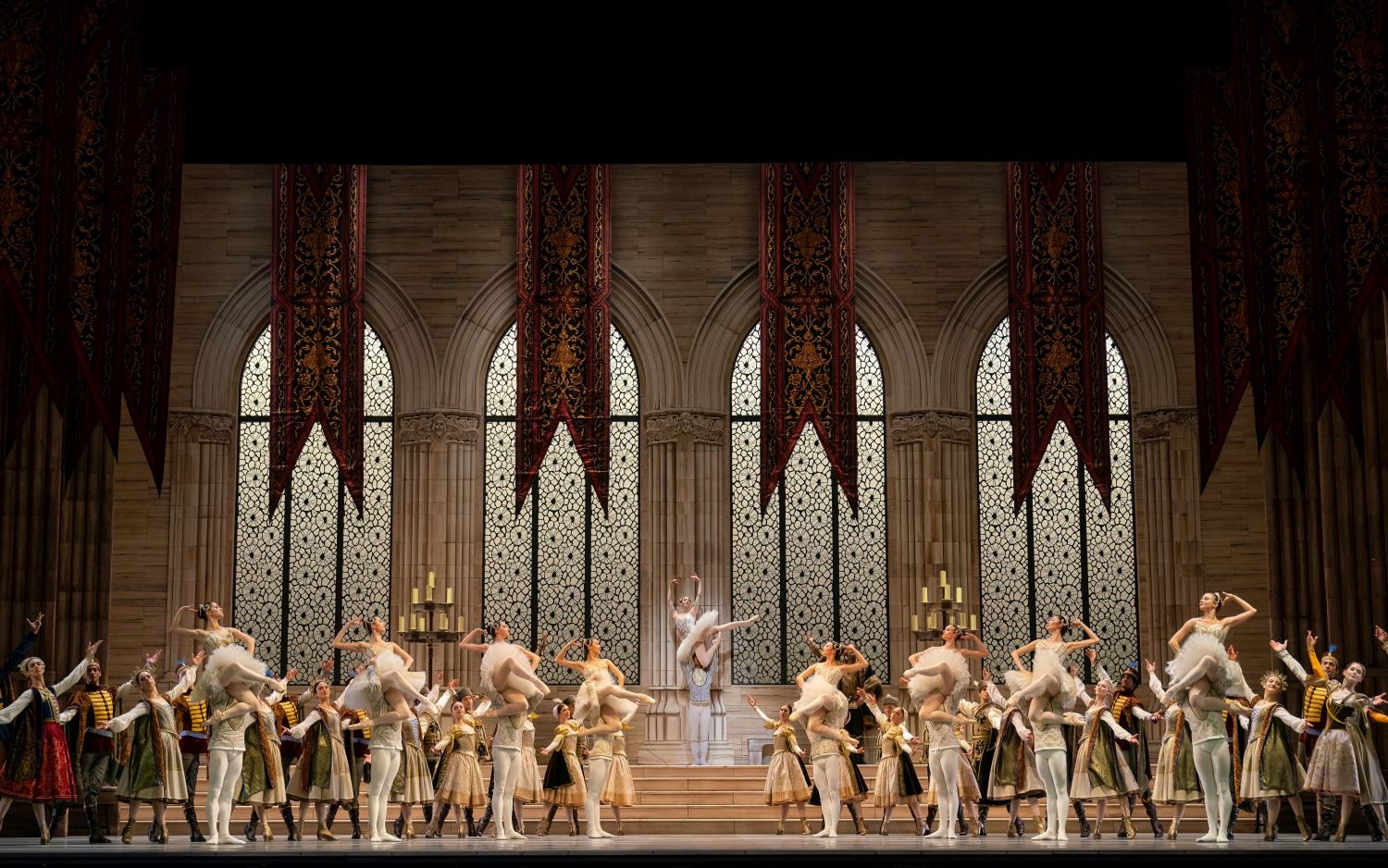 Links:
Website of Dutch National Ballet
Trailer "Raymonda"
Getting ready for the premiere (video)
Perfecting the choreography (video)
Meet the principals (video)
Introducing Raymonda (video)

Photos:

(The photos partly show a different cast from an earlier performance.)

1.

Timothy van Poucke, Semyon Velichko

(Jean de Brienne)

, Martin ten Kortenaar,

and ensemble,

"

Raymonda

" by

Rachel Beaujean

after Marius Petipa,

Dutch National Ballet 2022
2.

Semyon Velichko

(Jean de Brienne) and Maia Makhateli (Raymonda),

"

Raymonda

" by

Rachel Beaujean

after Marius Petipa,

Dutch National Ballet 2022
3.

Maia Makhateli (Raymonda),

"

Raymonda

" by

Rachel Beaujean after Marius Petipa,

Dutch National Ballet 2022
4.

Maia Makhateli (Raymonda) and Semyon Velichko (Jean de Brienne),

"

Raymonda

" by

Rachel Beaujean after Marius Petipa,

Dutch National Ballet 2022
5.

Semyon Velichko (Jean de Brienne) and ensemble,

"

Raymonda

" by

Rachel Beaujean after Marius Petipa,

Dutch National Ballet 202

2

6.

Edo

Wijnen (Bernard), Riho Sakamoto (Henriette), Maia Makhateli (Raymonda), YuanYuan Zhang (Clémence), Sho Yamada (Béranger)

, and ensemble, "

Raymonda

" by

Rachel Beaujean after Marius Petipa,

Dutch National Ballet 202

2

7.

Young Gyu Choi

(Abd al-Rahman) and Maia Makhateli (Raymonda),

"

Raymonda

" by

Rachel Beaujean after Marius Petipa,

Dutch National Ballet 202

2

8.

Young Gyu Choi

(Abd al-Rahman),

"

Raymonda

" by

Rachel Beaujean after Marius Petipa,

Dutch National Ballet 202

2

9.

Maia Makhateli (Raymonda),

Young Gyu Choi

(Abd al-Rahman), and ensemble,

"

Raymonda

" by

Rachel Beaujean after Marius Petipa,

Dutch National Ballet 202

2

all photos © Marc Haegeman

Editing:
Jake Stepansky