"Naharin / Clug / Montero"
Ballet of the State Theater Nuremberg
State Theater
Nuremberg, Germany
May 14, 2022
by Ilona Landgraf
Copyright © 2022 by Ilona Landgraf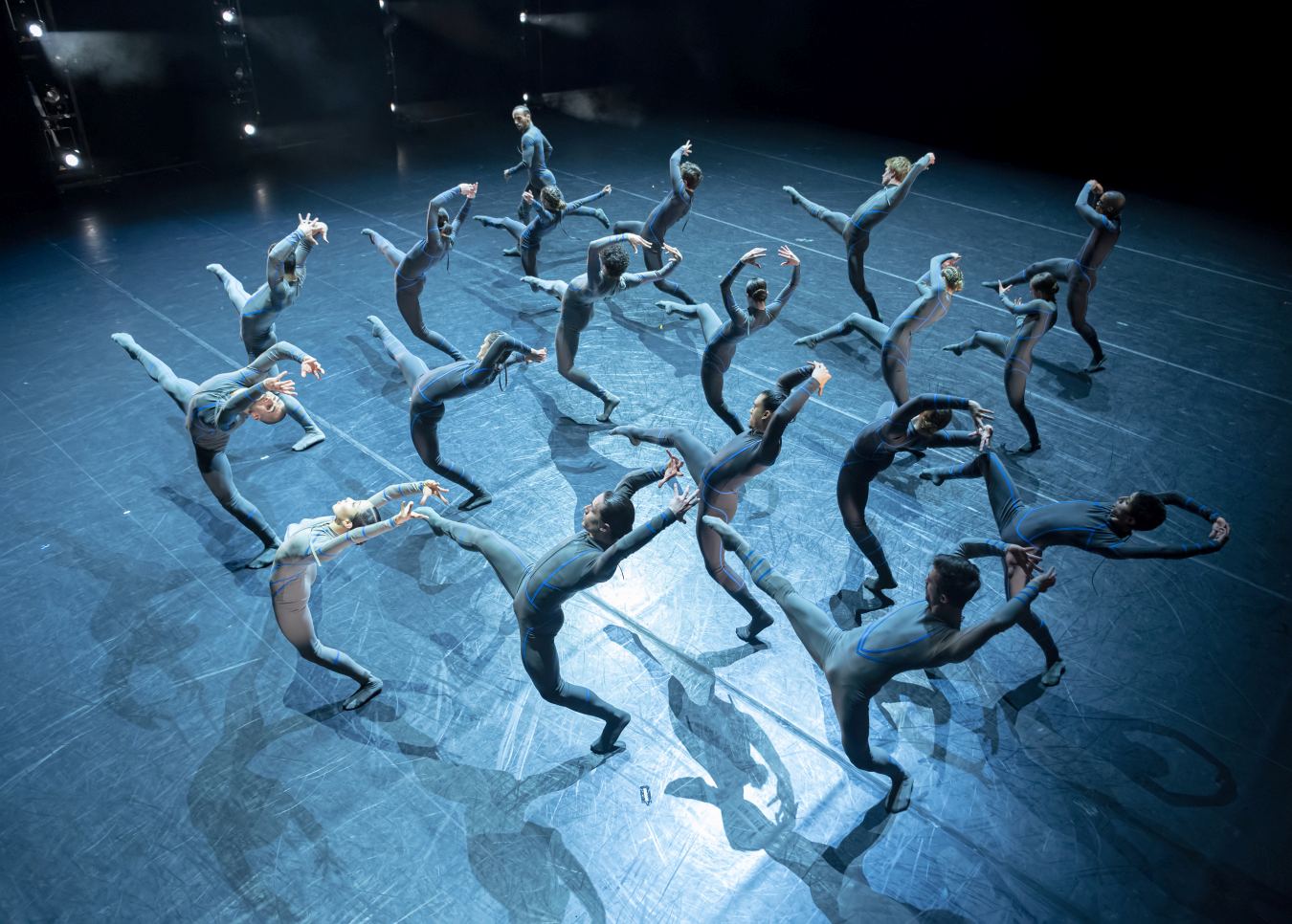 The new triple bill from the State Theater Nuremberg's ballet company combines three established names: Edward Clug, Ohad Naharin, and the company's artistic director Goyo Montero. Each contributed a piece from their collection.
Montero re-worked his "Submerge" for Nuremberg – enlarging it from its original eleven dancers (from Zurich's 2018 Junior Ballet) to a 19-strong ensemble. Barely discernable in the foggy gloom, they wait motionless at the rear of the stage, their eyes fixed on something in the distance. Together they walk forward, staring into the bright glow of the pit, at once an attraction and terror. Simultaneously, they step into the light, as if crossing into a moment of courage. For those in the audience who haven't consulted the program booklet in advance, the next scene (in which the dancers undulate their limbs like gently floating seaweed) reveals the subject of this piece: deep-sea diving. A scuba diving course in 2018 served as Montero's source of inspiration.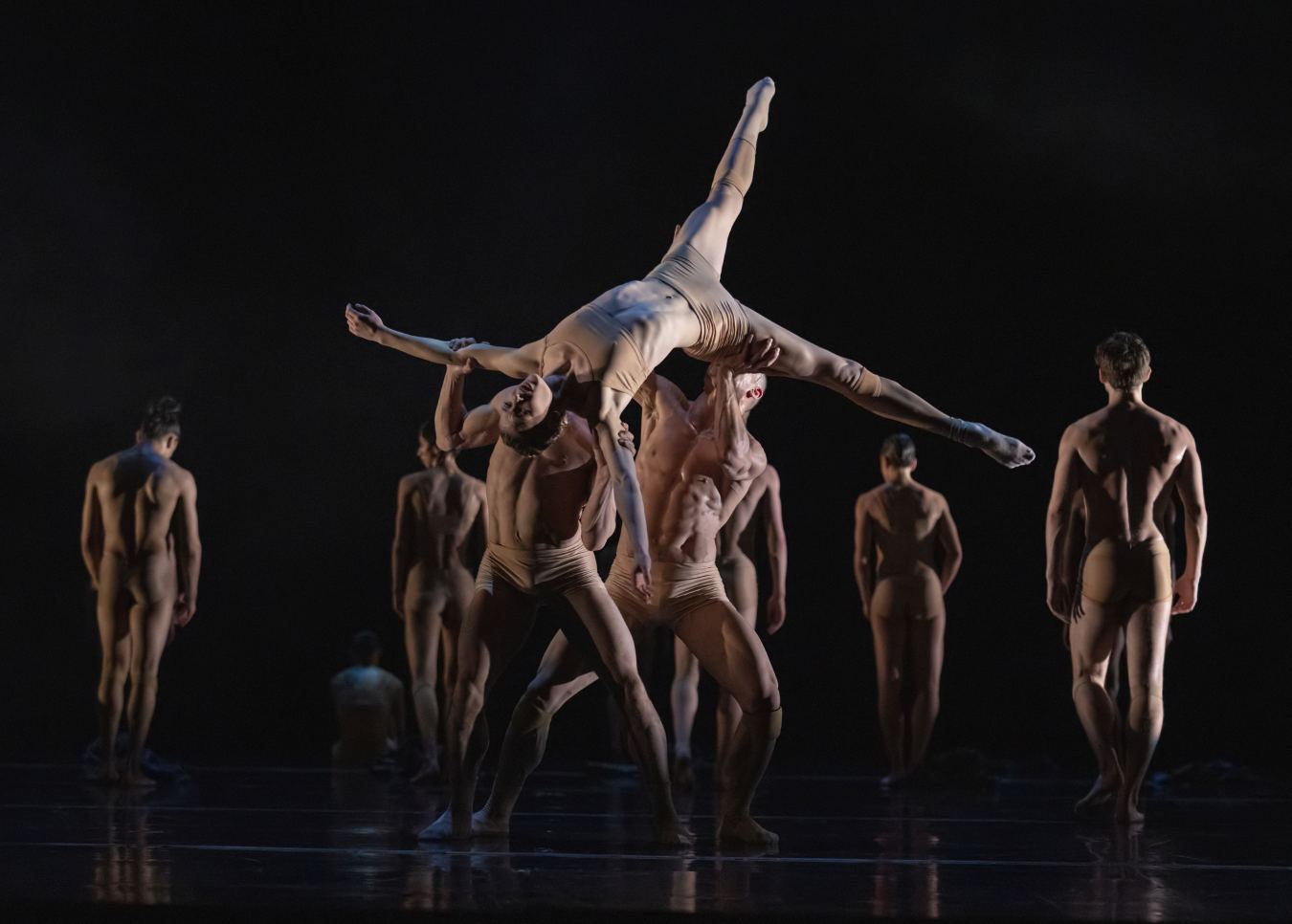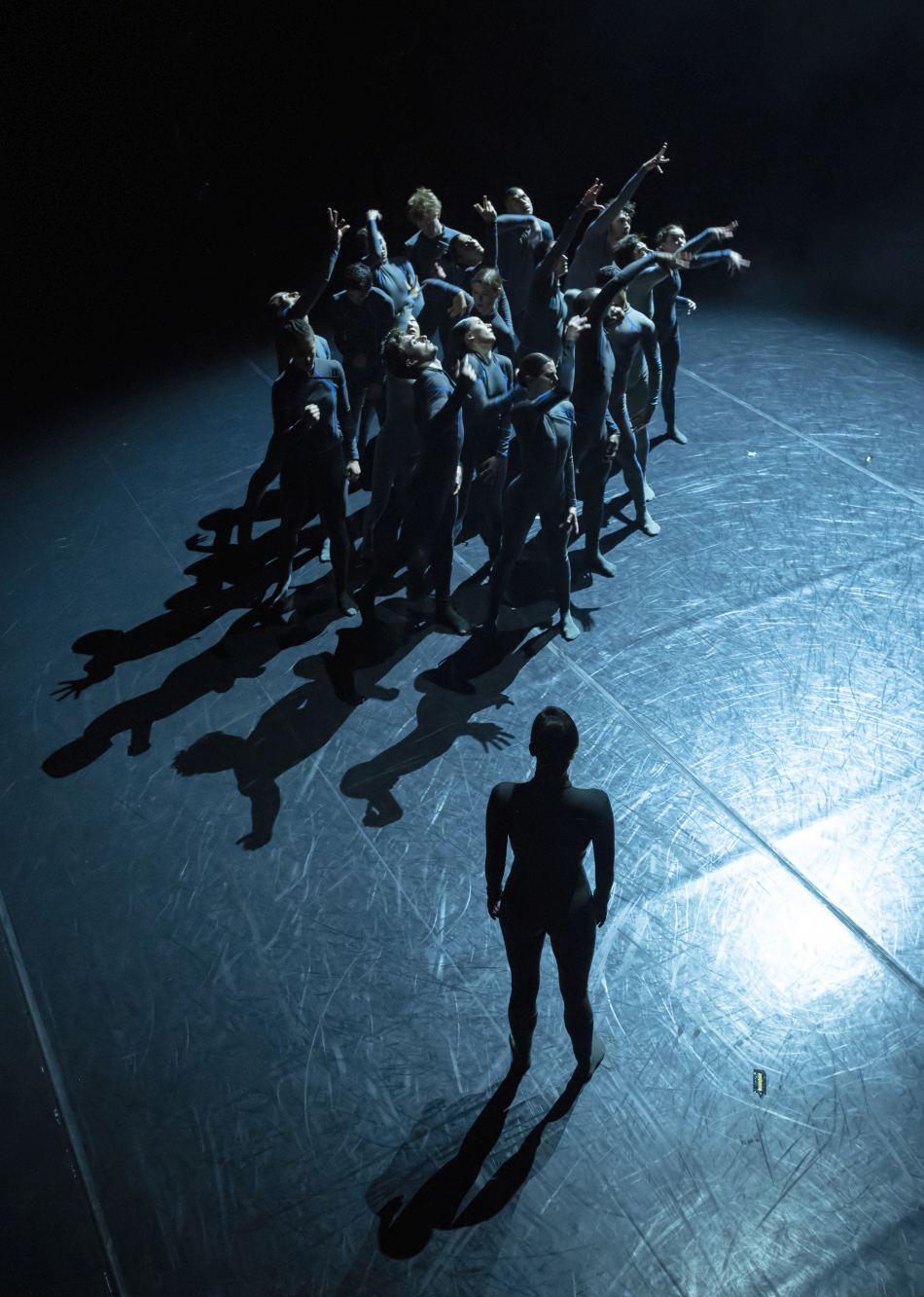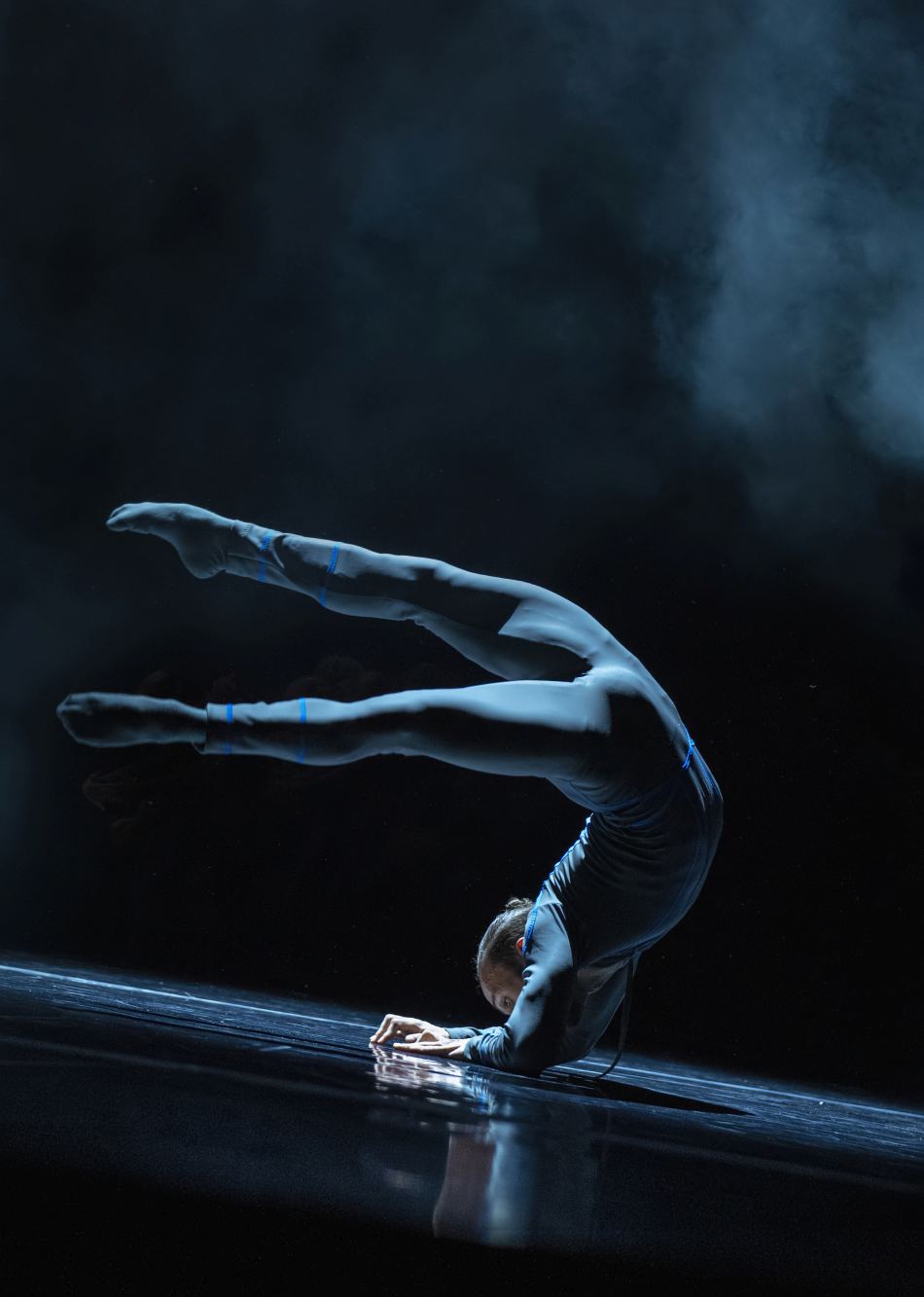 To Owen Belton's sound collage – made from marine burble and creaks, drifting electronic sound, menacingly hammering, and rattling reminiscent of clicking joints – we watch groups of dancers explore imaginary underwater depths, moving in sync or with a lag. Lines intertwine or swell in waves; bodies reverberate along with the thumping percussion or copy the robot-like movements of a leading dancer. Anxiously hunched shoulders, crouched torsos, and trembling hands alternate with moments of resolution and dynamicness. Beams of light carve out space for pas de deux and pas de trois, but Martin Gebhardt's sophisticated lighting (especially the light shafts) must be treated with caution. They might signal a possible rescue, but they are also places of peril. After a sudden (post-catastrophe?) mood swing, the movement dies down. One after another, the dancers strip off their gray blue neoprene diving suits, lying on their backs as if drowned. One woman, though, is slowly lifted and carried backwards by a man, ultimately hanging in the air like Jesus on the cross. A single man rises from the ground to follow her.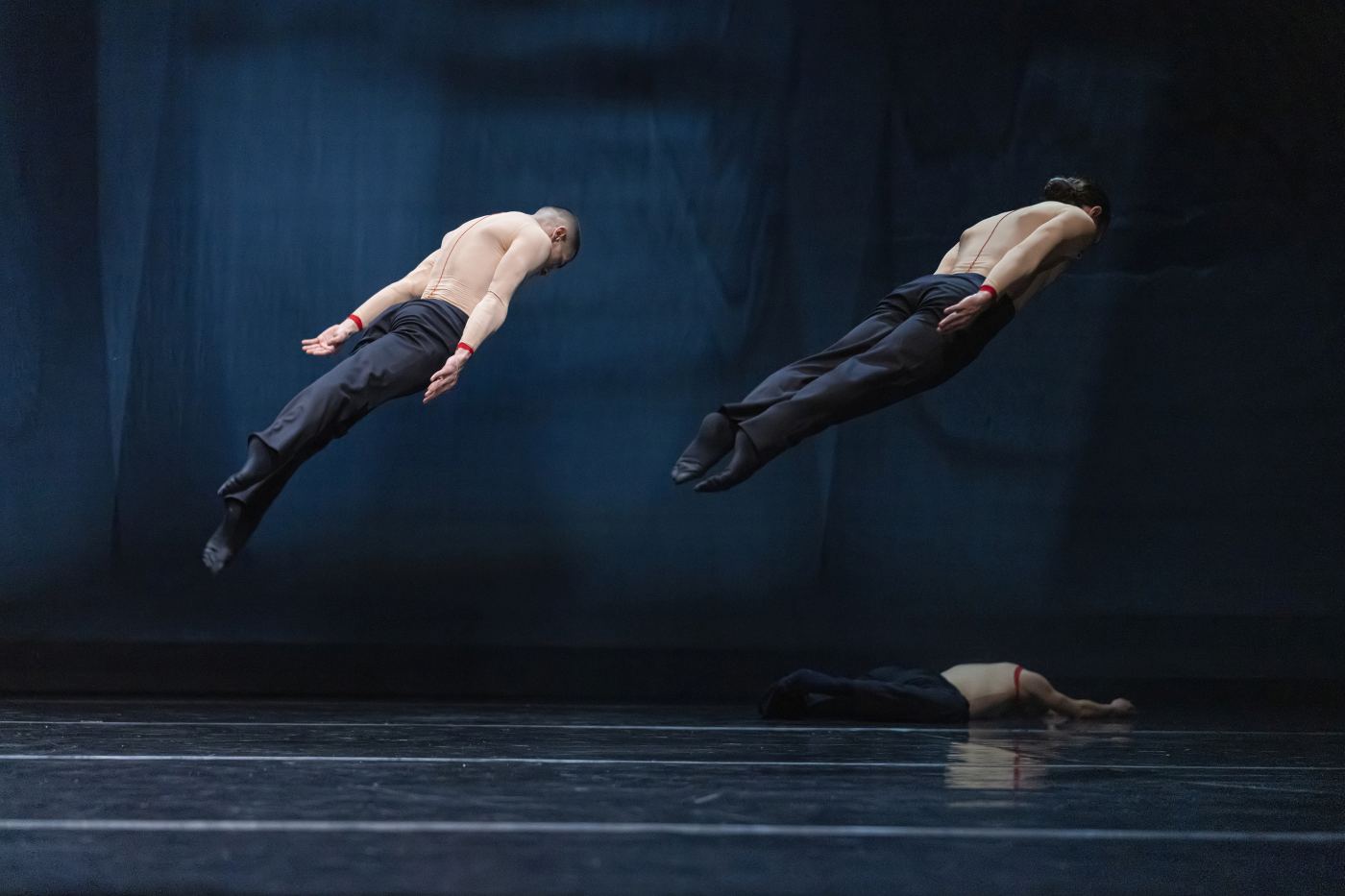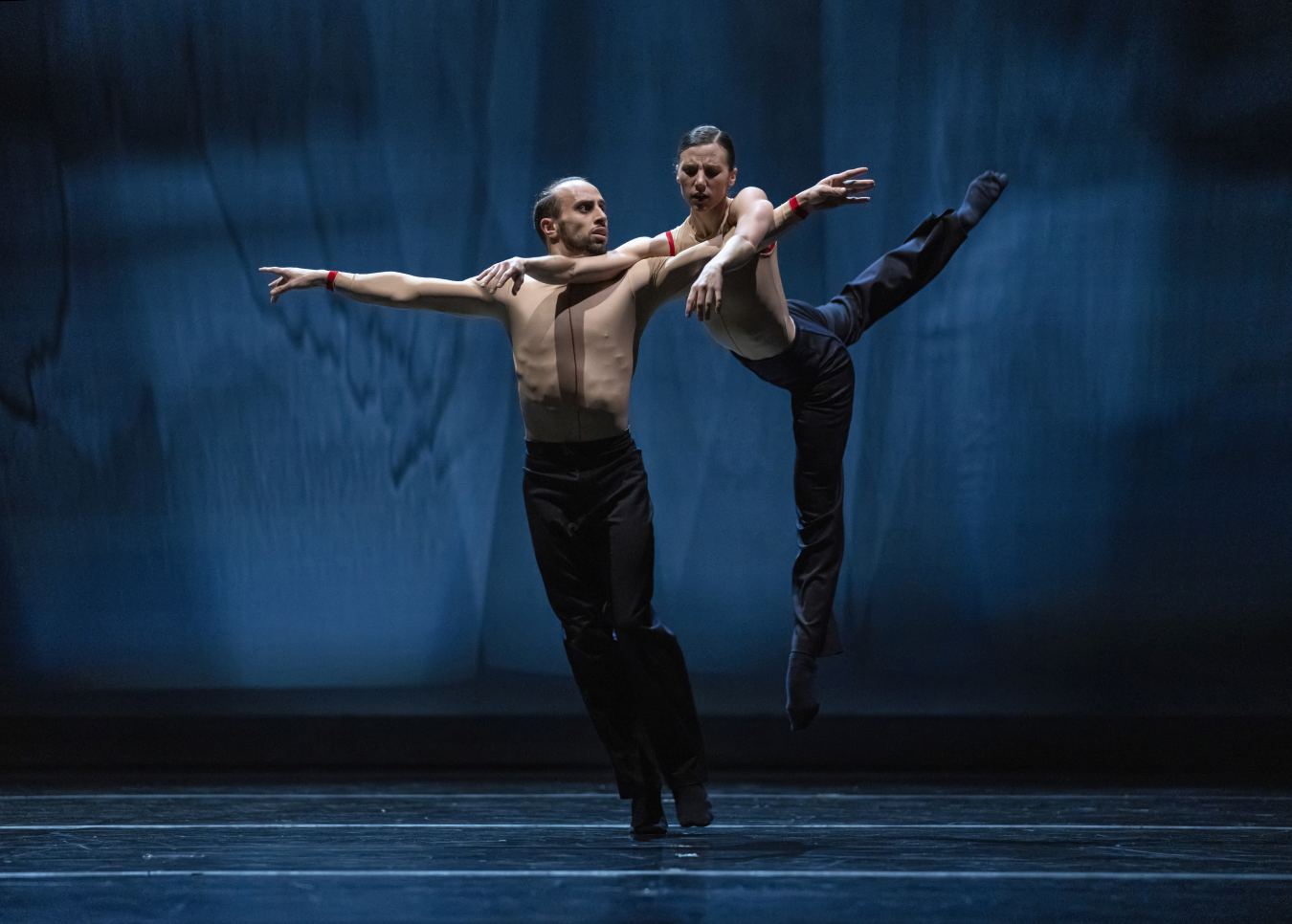 Scattered across the stage, Clug's nine dancers also stand motionless in the first seconds of "Handman" (2016). Unlocked by the smash and roll of a drum (music by Milko Lazar and Justin Hurwitz & Tim Simonec), the dancers dance the funky chicken, turn in place, stride forward, and shift their weight slowly from left to right. Their arms bend and twist, transform into crippled swan wings and beaks. Their hands clasp behind their necks and frame their heads on either side. The work points satirically again and again at "Swan Lake", but the supposed swan prince scurries away quickly, intimidated. Due in part (but not exclusively) to the choice in costuming – night-blue pants and skin-colored, red-rimmed tops – the first part of "Handman" is mostly reminiscent of a (only moderately successful) persiflage of Marco Goecke's handwriting.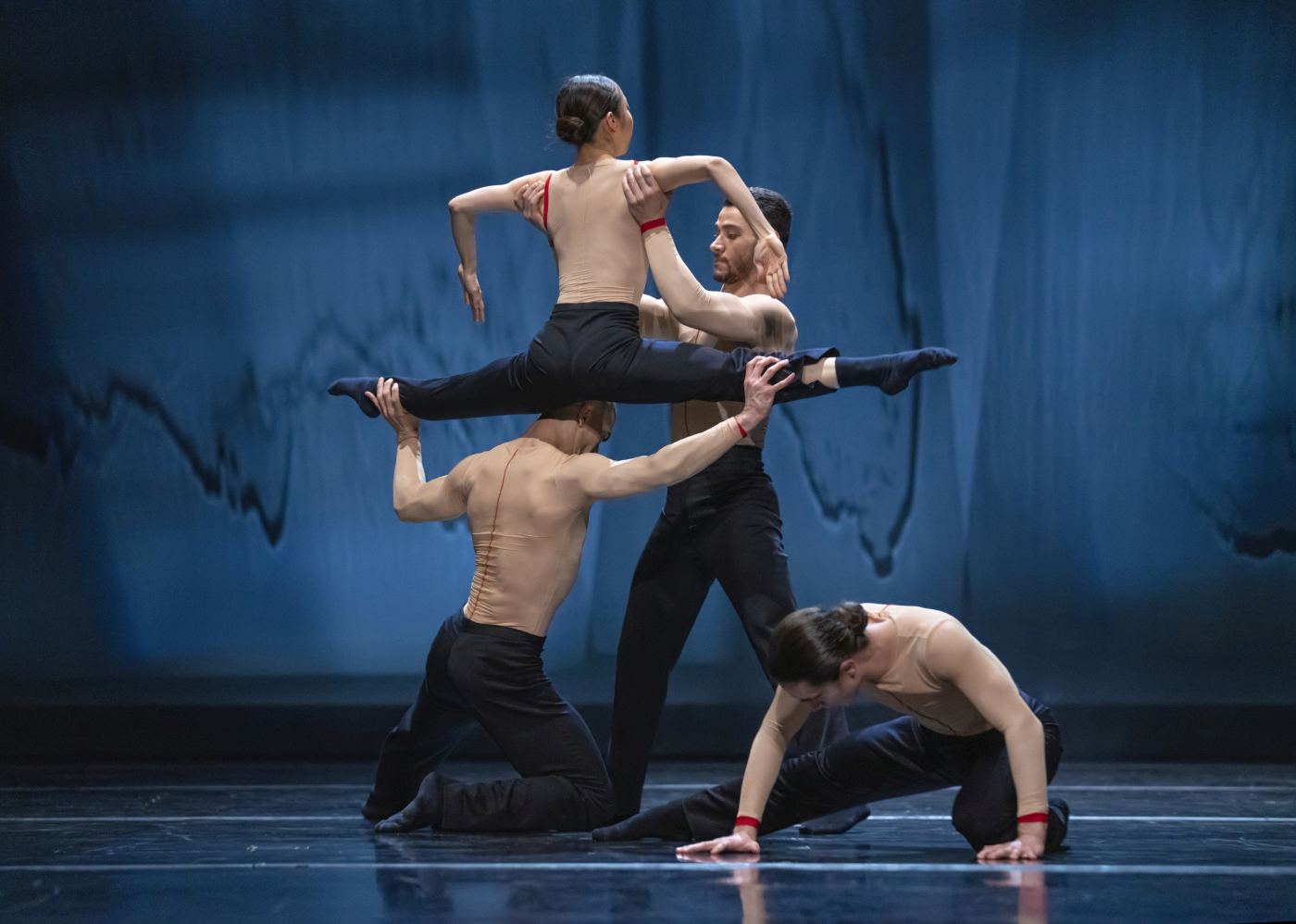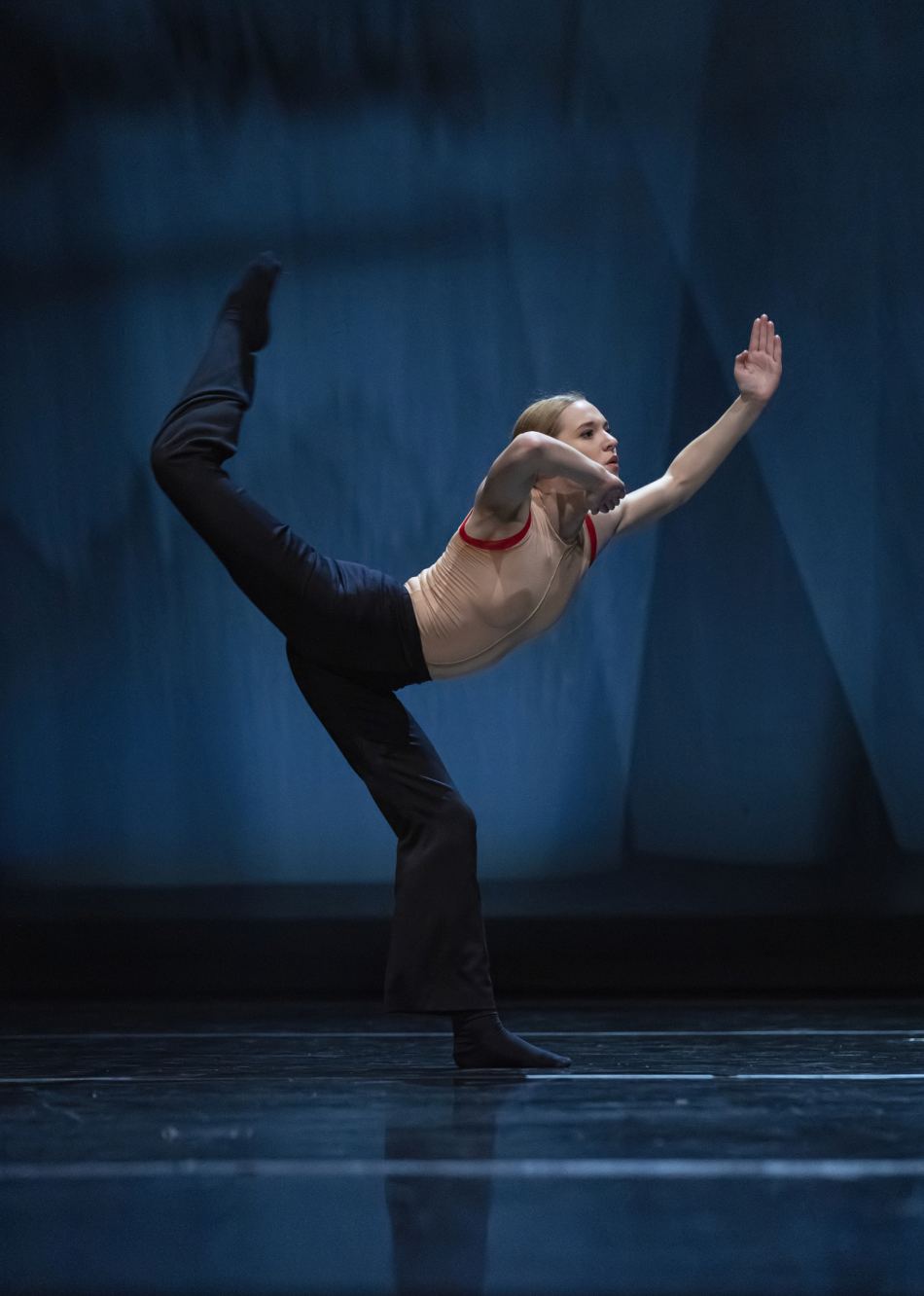 Clug plays with tempo and gravity, and the way he emphasizes aspects of a movement amuse and surprise. He has created beautiful moments of calm – for example, a circle of dancers lying prone, their arms and legs stretched upwards like petals. Other sequences would benefit from pruning.
Most of all, though, I struggled with Clug's choice to depict relationships that are aggressive and grossly manipulative. I found these portrayals disgusting to watch – largely because they are presented without context or critique (choreographically or otherwise). I simply cannot applaud the presentation of such unpleasant scenes. For example, in one pas de deux, the woman is forcefully pushed into obedience by a man; she lays broken on the floor, unheeded by the offender who walks nonchalantly away. A gruff all-male duet finishes, by comparison, humorously when one man – the title's hand man – snaps at his partner's wagging hand is if it were prey. Despite wriggling and remonstrating, his catch is carried off into the wings.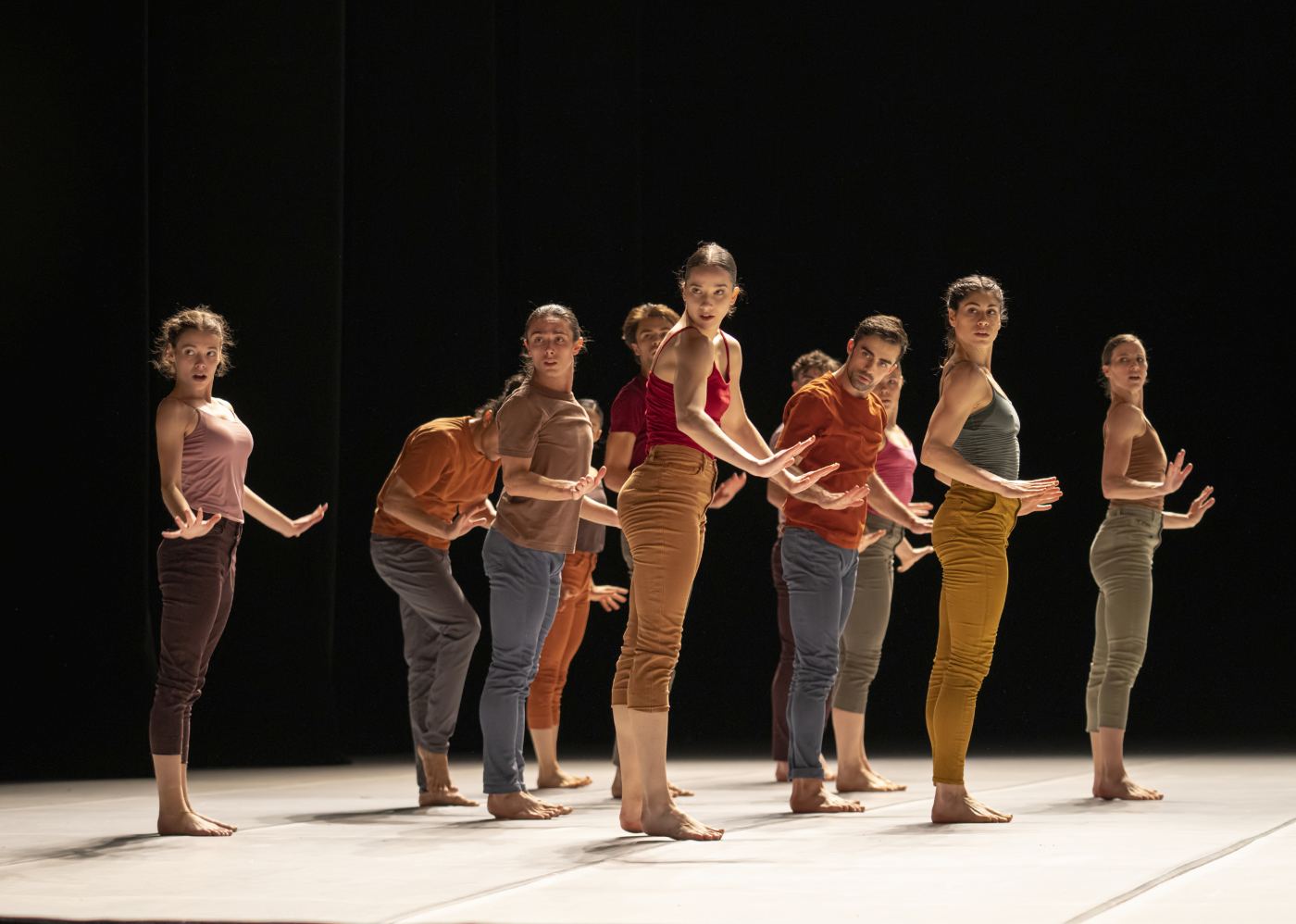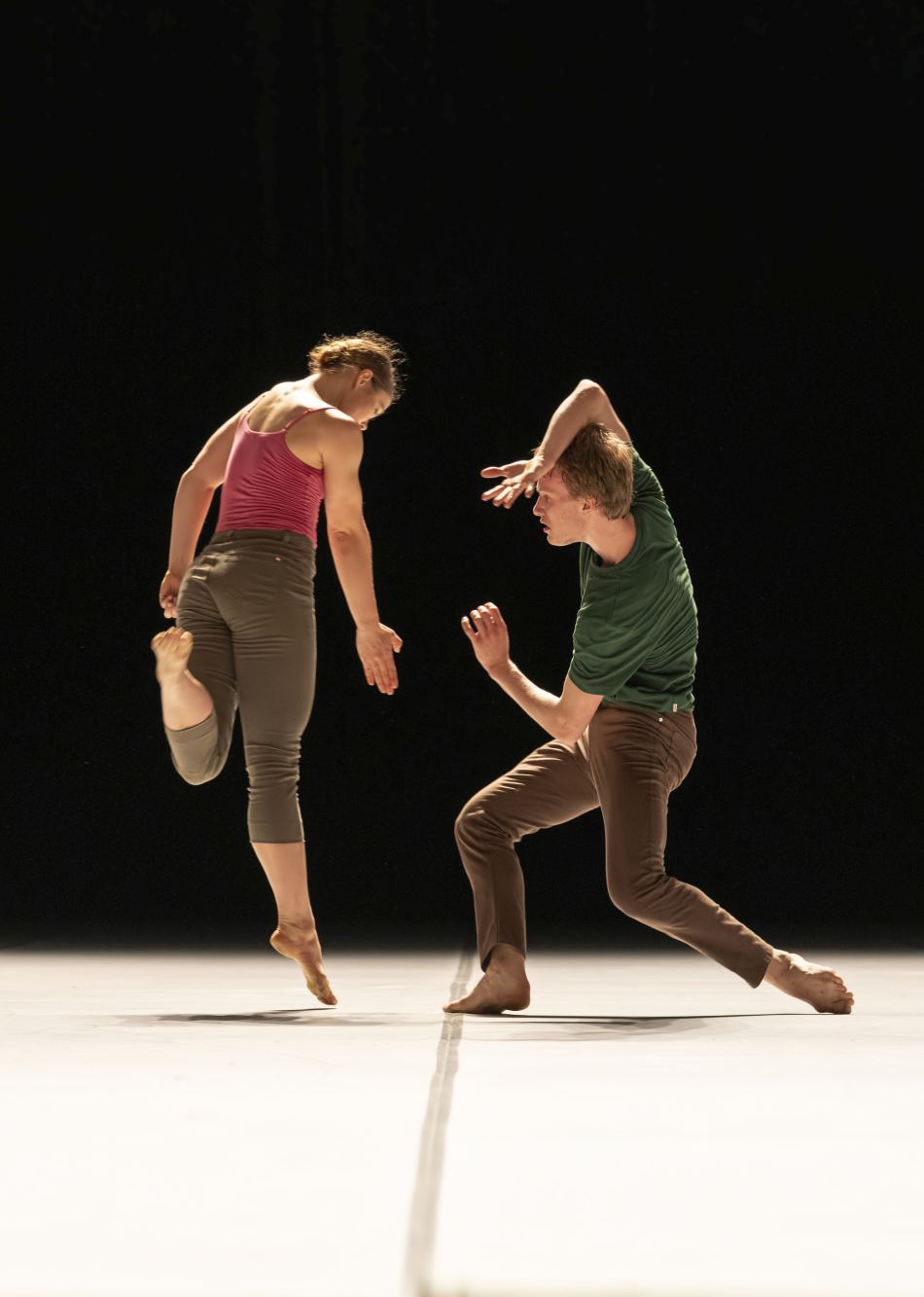 As the curtain rises on Naharin's "Secus" (2005), its seventeen dancers stand scattered across the stage, motionless yet again, unaffected by the blaring noise engineered by sound designer Ohad Fishof. Only when the turntable appears to become stuck do they casually set off for busy solos and group dances. The hodgepodge of movements that unfolds all over the stage includes vigorous hopping, jumping, splits, frozen yoga poses, pitter-pattering feet, hyper-flexible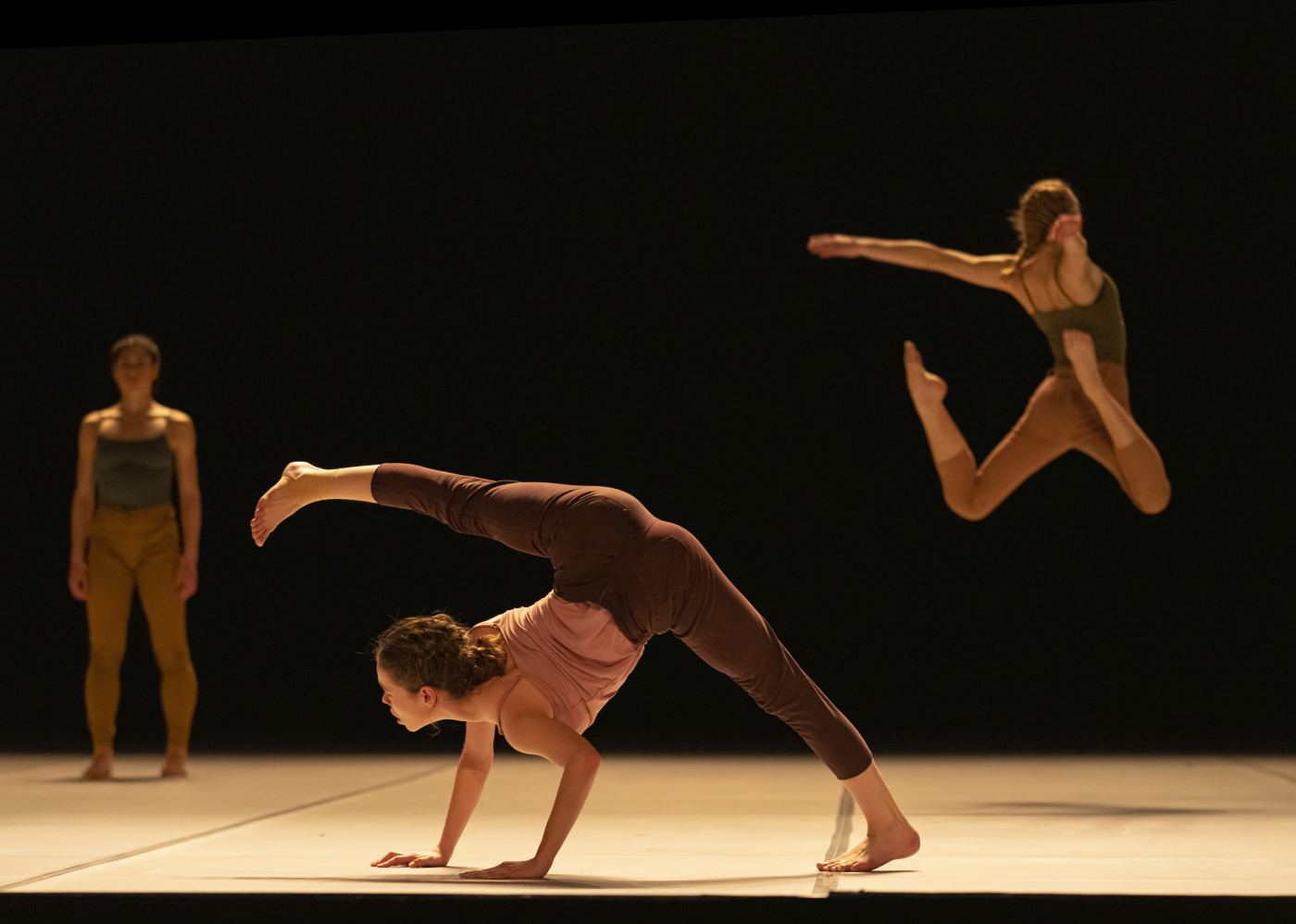 acrobatics, deep lunges, and somersaults. In moments I can only describe as stunningly abrupt, some of the protagonists stop their bustling and walk casually offstage (perhaps wondering – like myself – why they would continue to toil). Rattling electronic noise turns into slow tinkling, corny pop songs, and soothing silence. While the dancers hunker down in a seated position, two men explore their romance in a tango that soon slips into athletic horseplay. One after another, the dancers lift their t-shirts and tank tops to expose their naked rib-cages to the audience. Standing at the front of the stage, the dancers present their palms, beat their bellies, slap their foreheads, and collapse to the ground. Momentum returns in a final succession of brisk solos (three at once) that seemed to comprise the best each dancer has to offer.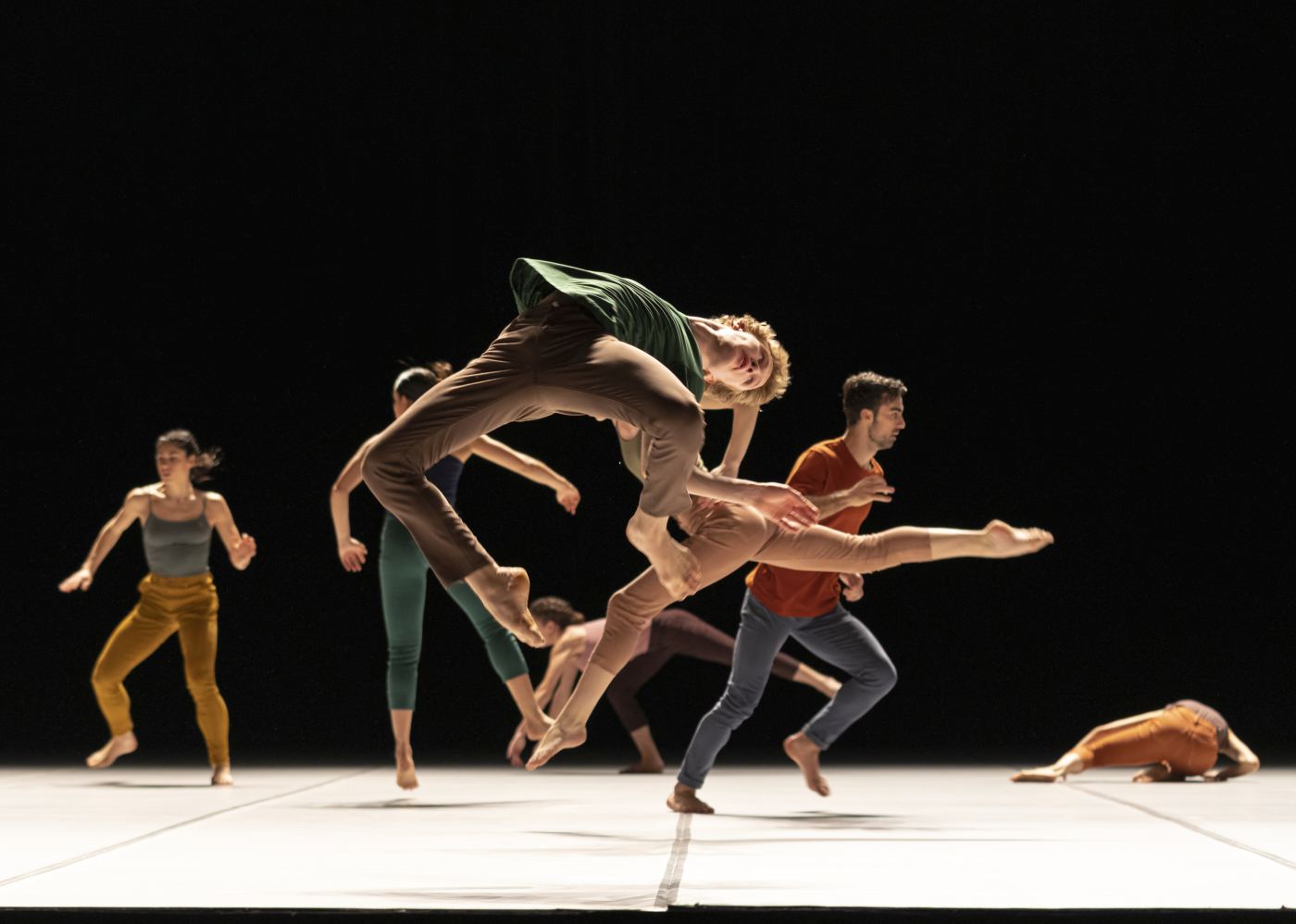 Links:
Website of the State Theater Nuremberg

Photos:

1.

Ensemble, "

Submerge

" by Goyo Montero,

Ballet of the State Theater Nuremberg 2022

2.

Edward Nunes,

"Submerge" by Goyo Montero,

Ballet of the State Theater Nuremberg 2022

3.

Ensemble, "Submerge" by Goyo Montero,

Ballet of the State Theater Nuremberg 2022

4.

Edward Nunes, Sofia Vervaecke, Lucas Axel, and ensemble,

"Submerge" by Goyo Montero,

Ballet of the State Theater Nuremberg 2022

5.
Lucas Axel, Nicolás Alcazár, and Sofie Vervaecke, "Handman" by Edward Clug, Ballet of the State Theater Nuremberg 2022

6.

Edward Nunes and Sarah-Lee Chapman, "Handman" by Edward Clug, Ballet of the State Theater Nuremberg 2022

7.
Sofia Vervaecke, "Handman" by Edward Clug, Ballet of the State Theater Nuremberg 2022

8.

Lucas Axel, Chisato Ide, Juliano Toscano, and Nicolás Alcazár, "Handman" by Edward Clug, Ballet of the State Theater Nuremberg 2022

9.

Ensemble, "Secus" by Ohad Naharin,

Ballet of the State Theater Nuremberg 2022

10.

Kate Gee and Victor Ketelslegers, "Secus" by Ohad Naharin,

Ballet of the State Theater Nuremberg 2022

11.

Ana Tavares and ensemble, "Secus" by Ohad Naharin,

Ballet of the State Theater Nuremberg 2022

12.

Victor Ketelslegers and ensemble, "Secus" by Ohad Naharin,

Ballet of the State Theater Nuremberg 2022

all photos

©

Jesús Vallinas
Editing:
Jake Stepansky