"Kunstkamer"
The Australian Ballet
Arts Center Melbourne / State Theatre
Melbourne, Australia
June 10, 2022 (livestream)
by Ilona Landgraf
Copyright © 2022 by Ilona Landgraf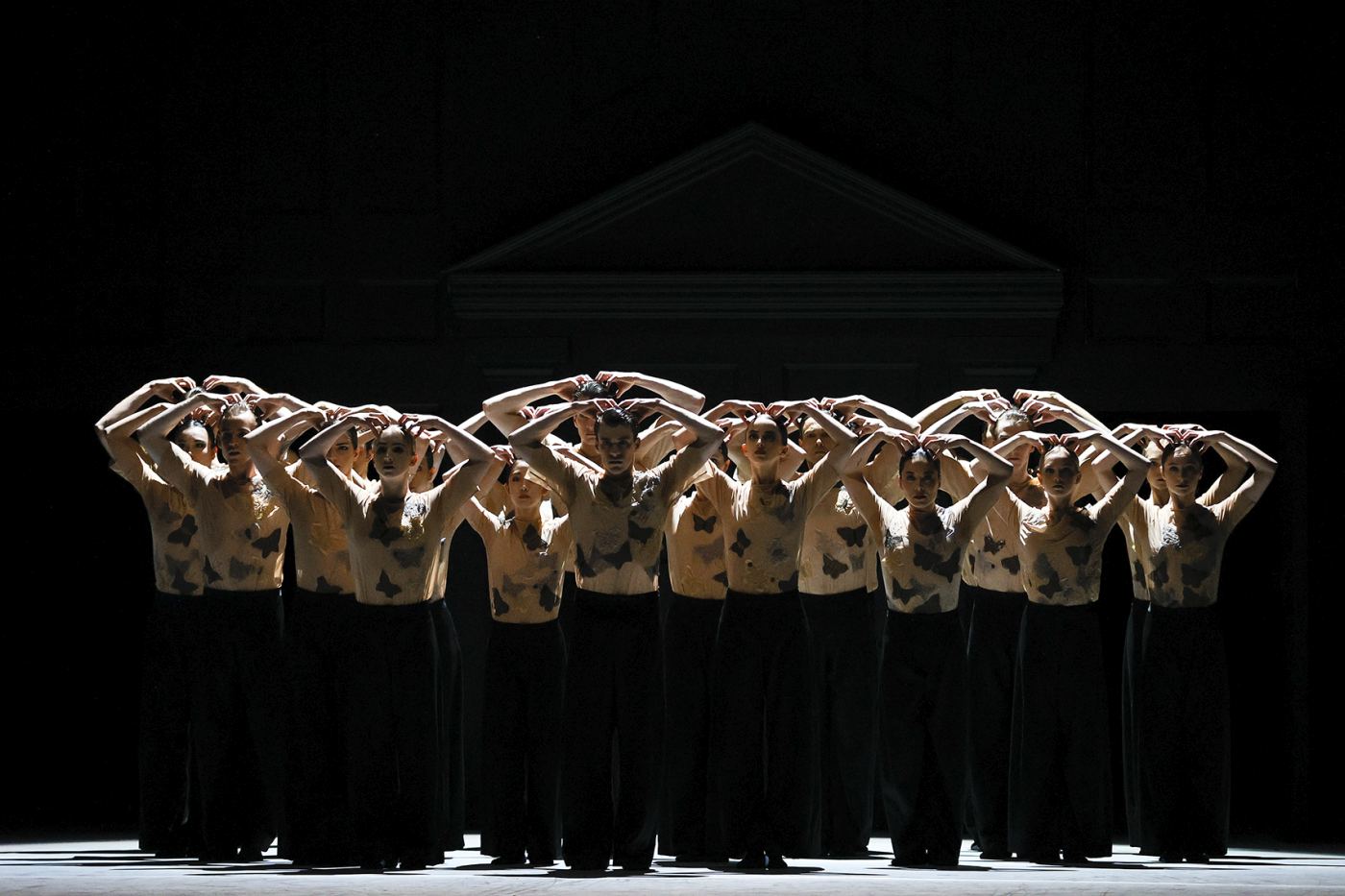 Australian audiences aren't particularly familiar with the Nederlands Dans Theater (NDT). Australian Ballet artistic director David Hallberg scored a coup by adding to their repertory "Kunstkamer" – a dance theater piece created in 2019 on the occasion of NDT's 60th anniversary and as yet never danced by another company. (The Australian Ballet celebrates its 60th anniversary this year.) And Hallberg was not only able to import a collaboration between four of NDT's defining choreographers (Paul Lightfoot and Sol León – until 2020 the company's figureheads – as well as associate choreographers Crystal Pite and Marco Goecke), but also used this as a chance to interrupt his retirement from the stage and participate in the piece himself. Putting aside the director's scepter to take on a role that was weird rather than flattering required courage – which Hallberg mustered. To me, it seems there was no better way to deepen his connection to the dancers.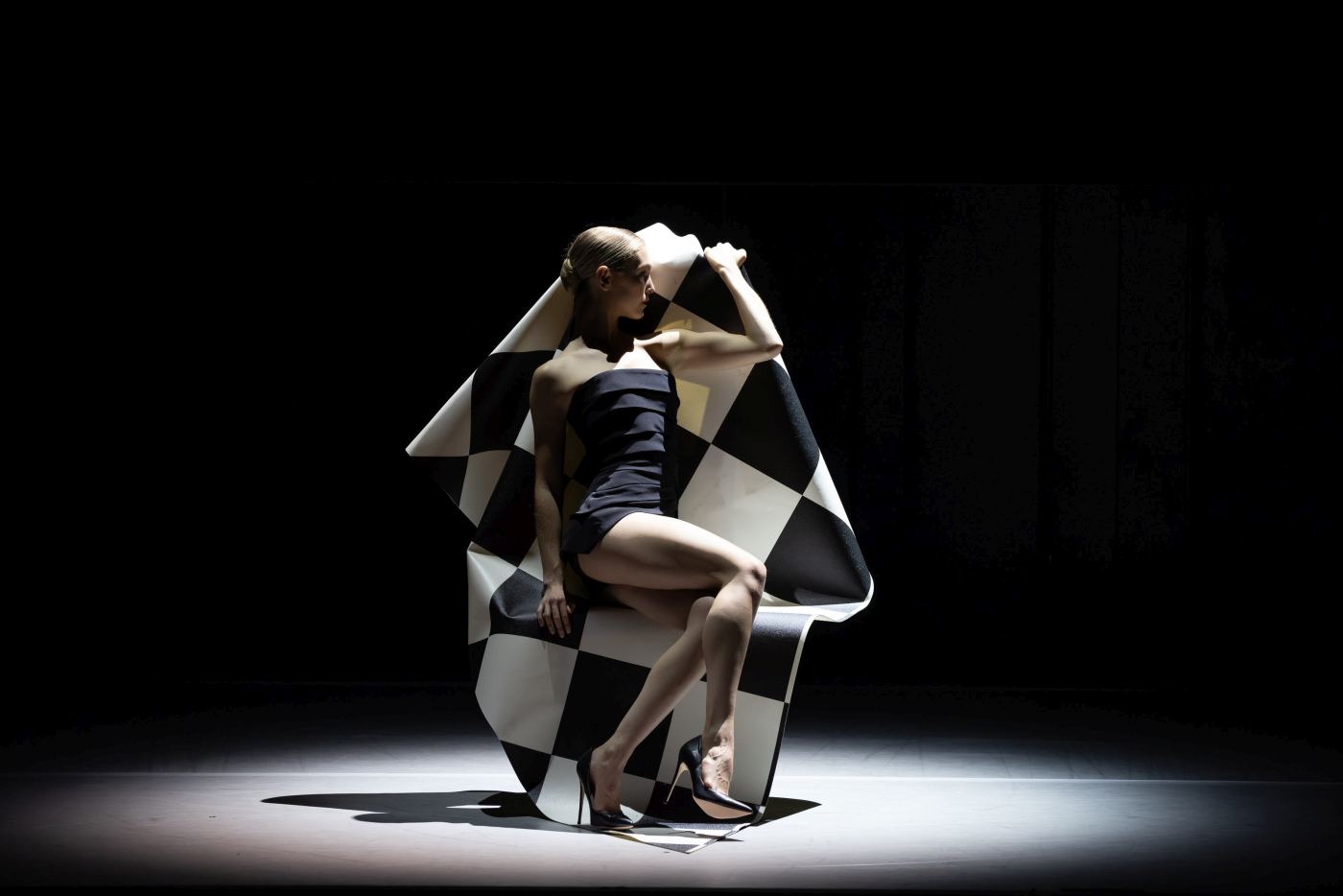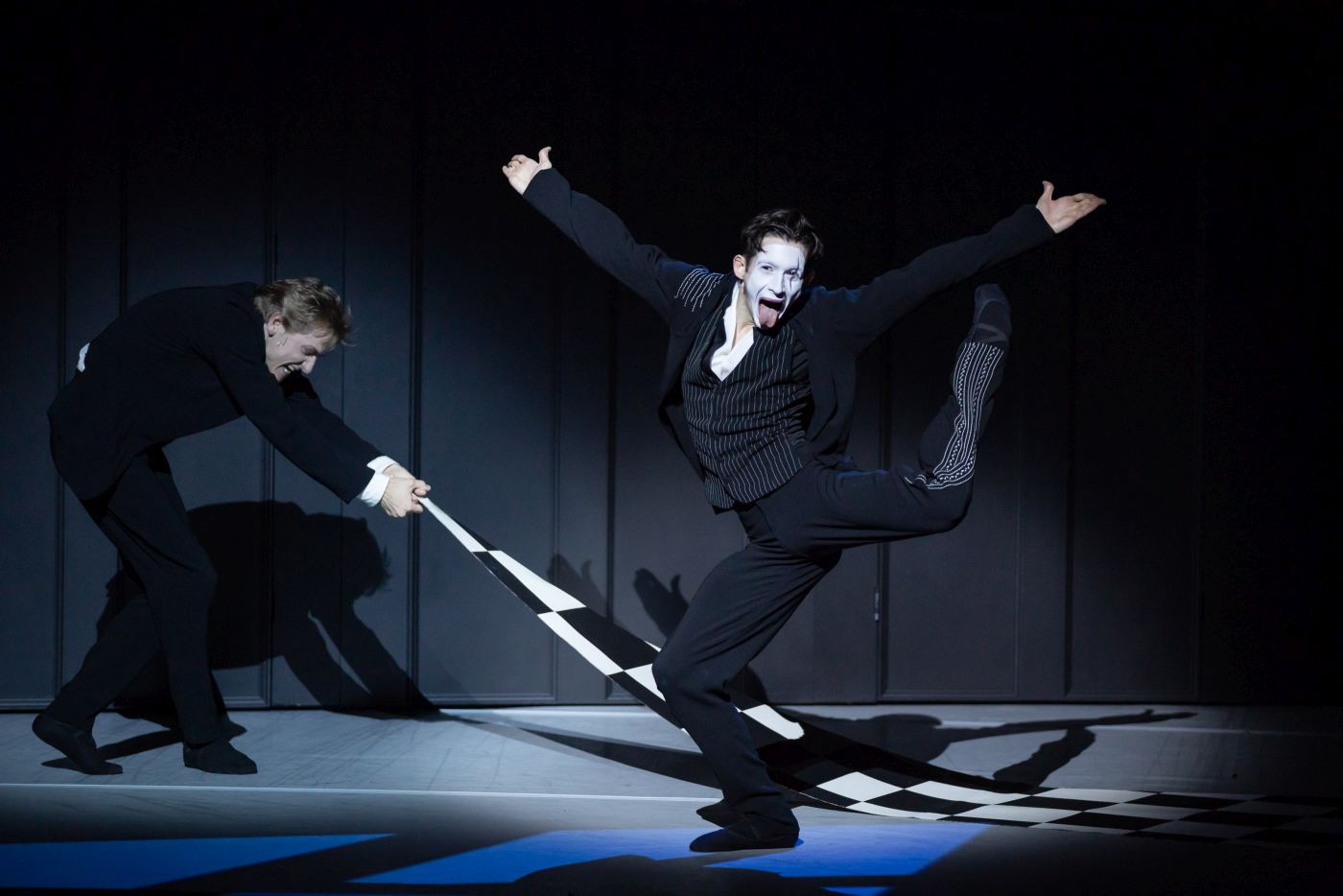 Former artistic director David McAllister, who presented the livestream together with Catherine Murphy, called "Kunstkamer" "a big spectacle" – and big it is indeed. Let's start with the music: its score spans Purcell-ian Baroque to Ölafur Arnalds's multi-instrumental soundscapes, including Gluck, Beethoven, Schubert, Johann Strauss Jr., Bartók, Britten, Janis Joplin, Arvo Pärt, guitar plucking by Jose Sandoval, and Joby Talbot. The evening is a musical journey through time divided into two acts, eighteen scenes in total, through which the Orchestra Victoria sails smoothly under the baton of Nicolette Fraillon.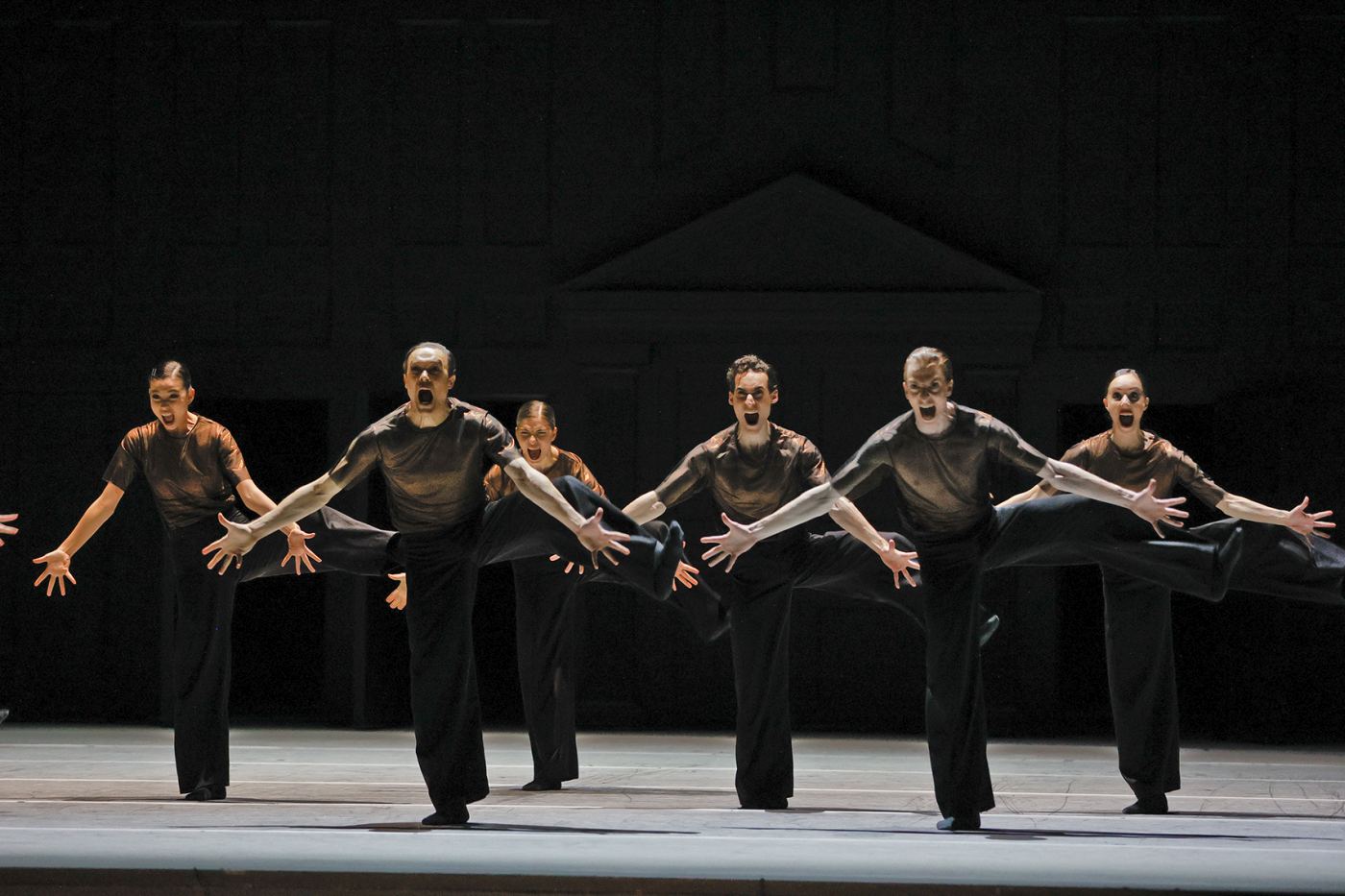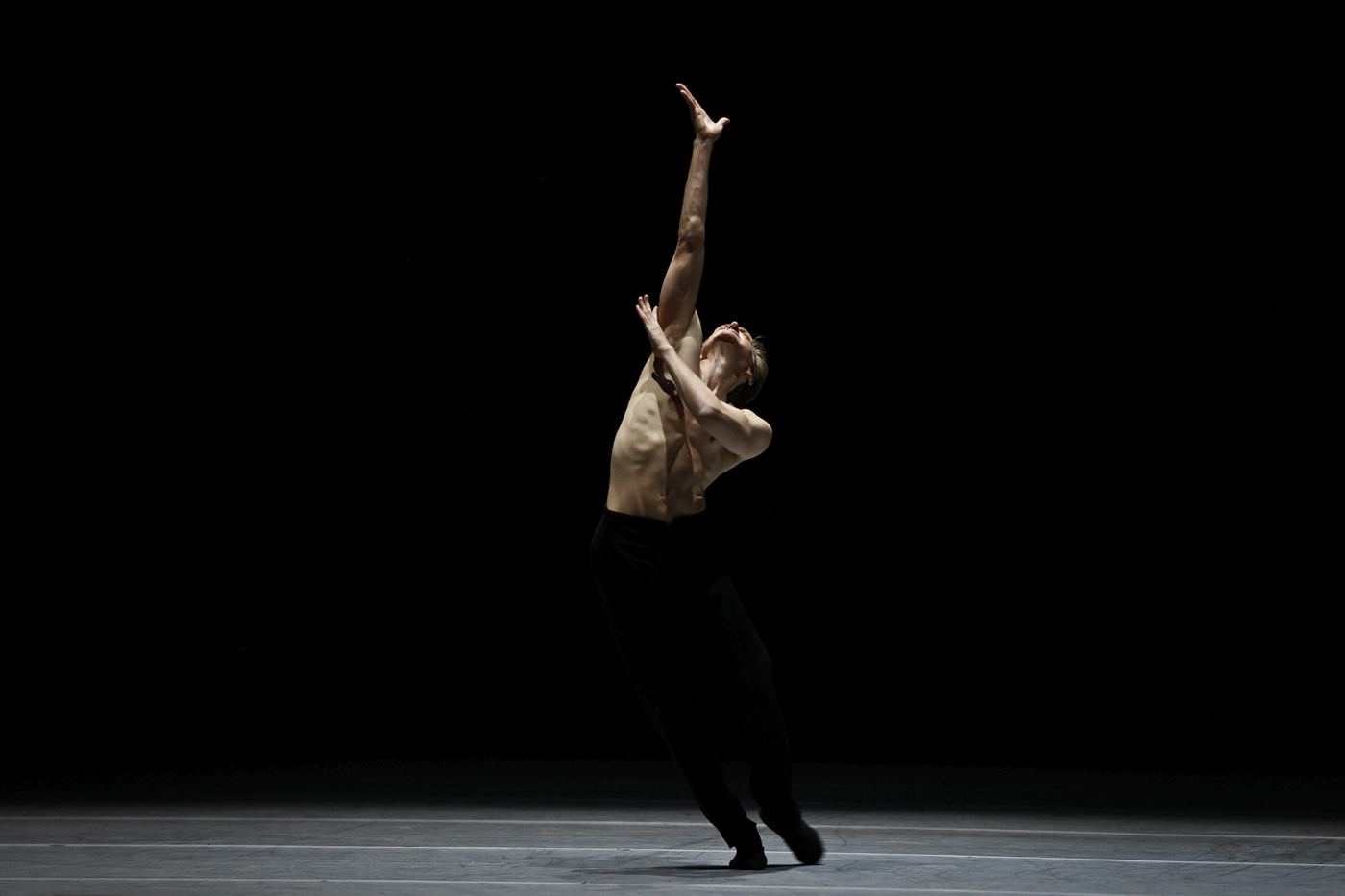 "Kunstkamer" was inspired by the four volumes of Albertus Seba's "Cabinet of Natural Curiosities" (1734), which combines the seemingly opposing forces of art and science – an "ideal metaphor" for "gathering together the myriad of elements to Nederlands Dans Theater," as Lightfoot stated in the original program booklet. As its title suggests, "Kunstkamer" is a cabinet of curiosities – although León & Lightfoot chose not to design a small chamber or closet, but rather an enormous room with a grand entrance, high windows, and many secret passages and doors. The shadowy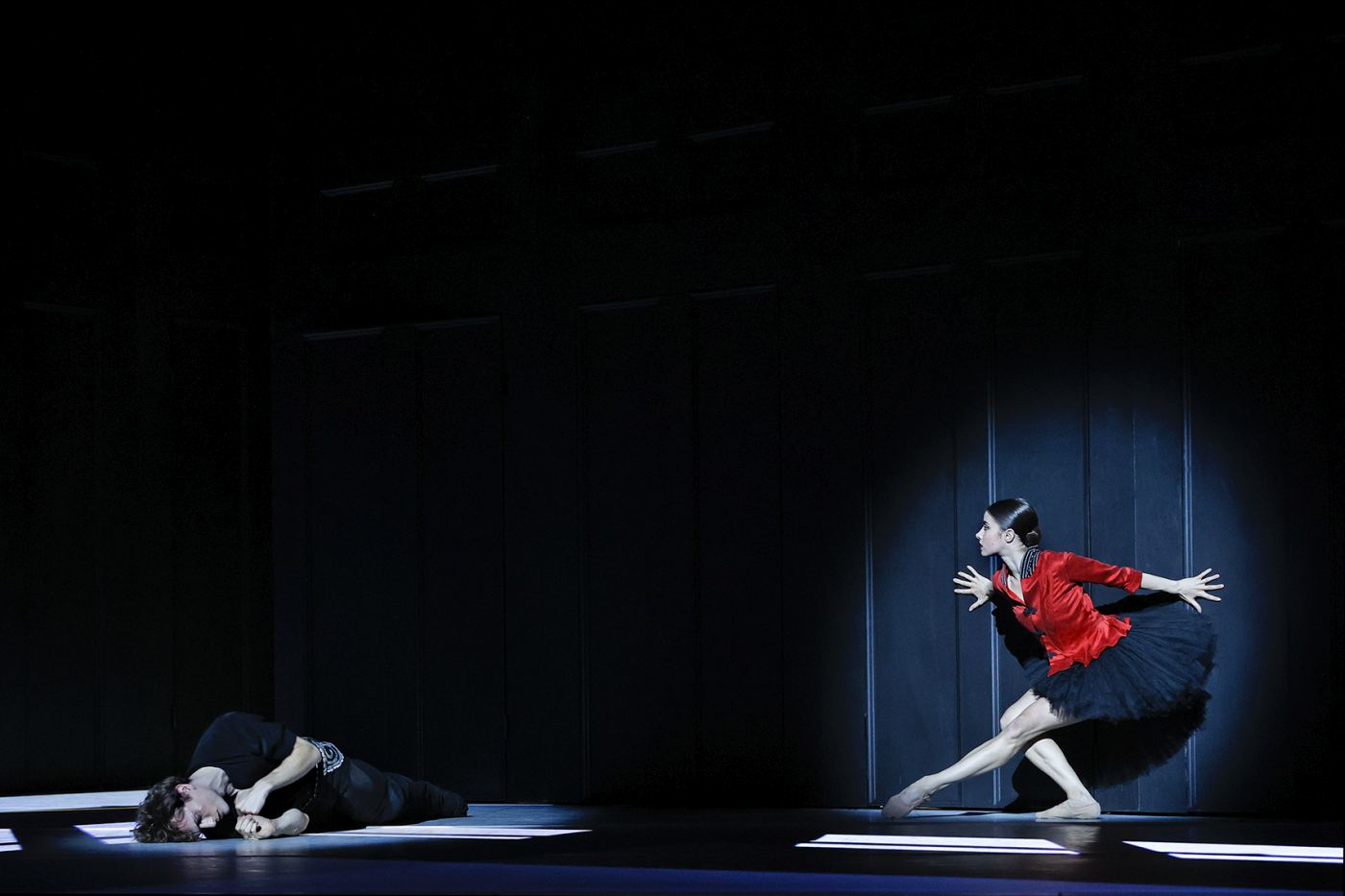 architecture shifts magically throughout the performance. No doubt the strange people wandering the room are curiosities. They soliloquize in different languages, sing incomprehensible songs, imitate animal sounds (most authentic: the clucking chicken of Callum Linnane), stick out their tongues, and are repeatedly wracked by silent screams that wrench their jaws open. Emotions are seething beneath the surface, and glances speak volumes.
Every so often, a cadre of absurd characters wanders in – but who are they? What is the role of the mysterious lady (Lilla Harvey) who wears a red lipstick matching the red of her jacket? Is it she who silently negotiates with Linnane before they part, reunite, and part again? What power do the paper-crowned king and queen have?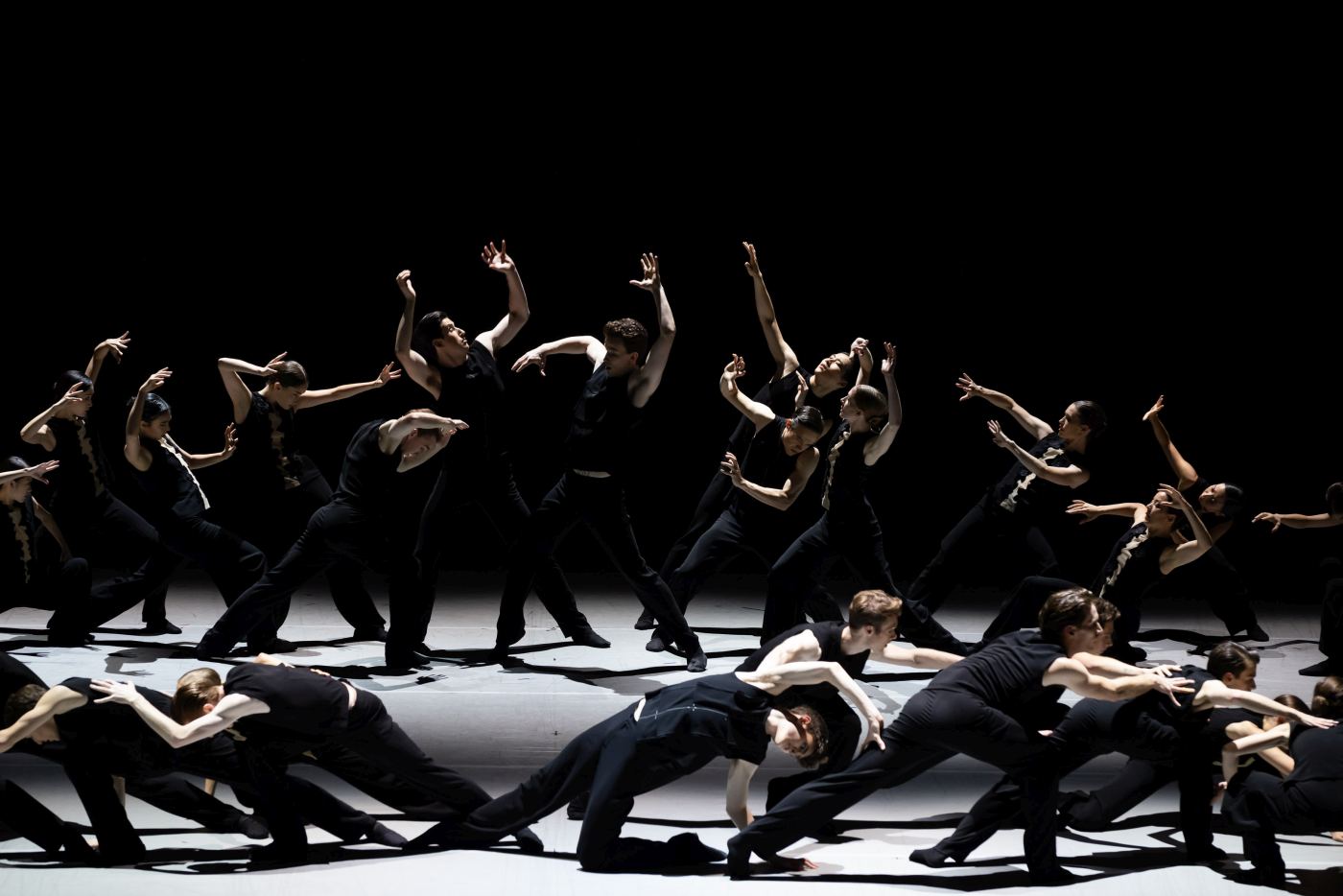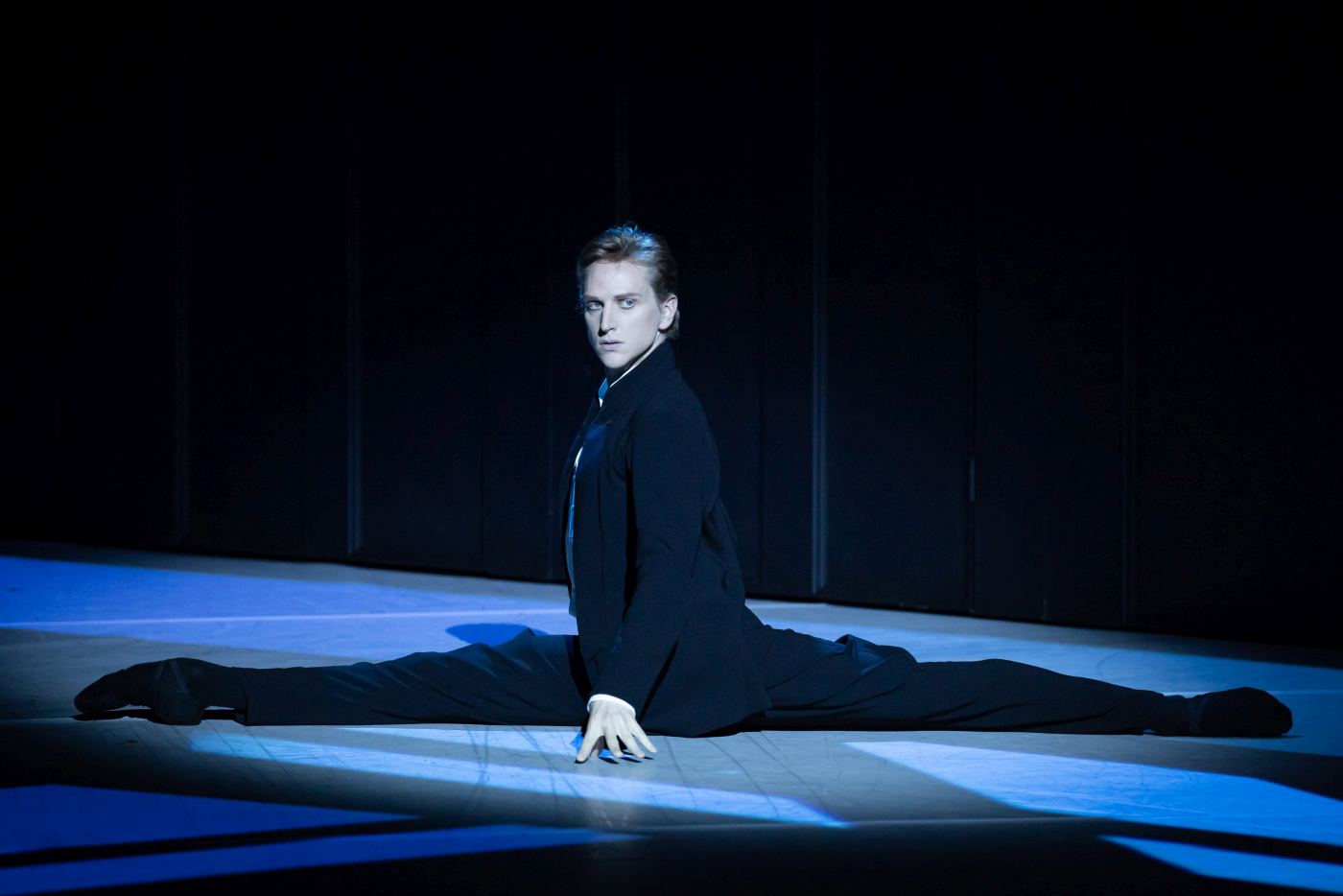 Why is Lucien Wu the only one wearing white? The sad, white-faced clown (Adam Elmes) is easier to assess: a well-meaning guide for Hallberg, he also nudges others in the right direction. The stylish Annabelle Watt appears to spend some time as a window mannequin, advertising – I assume – the threateningly tall stilettos that she immediately takes off when strolling offstage. Dana Stephenson and Timothy Coleman flit back and forth between domestic quarrel and intimate affection in a witty pas de deux by Goecke, who delivered prime choreography throughout.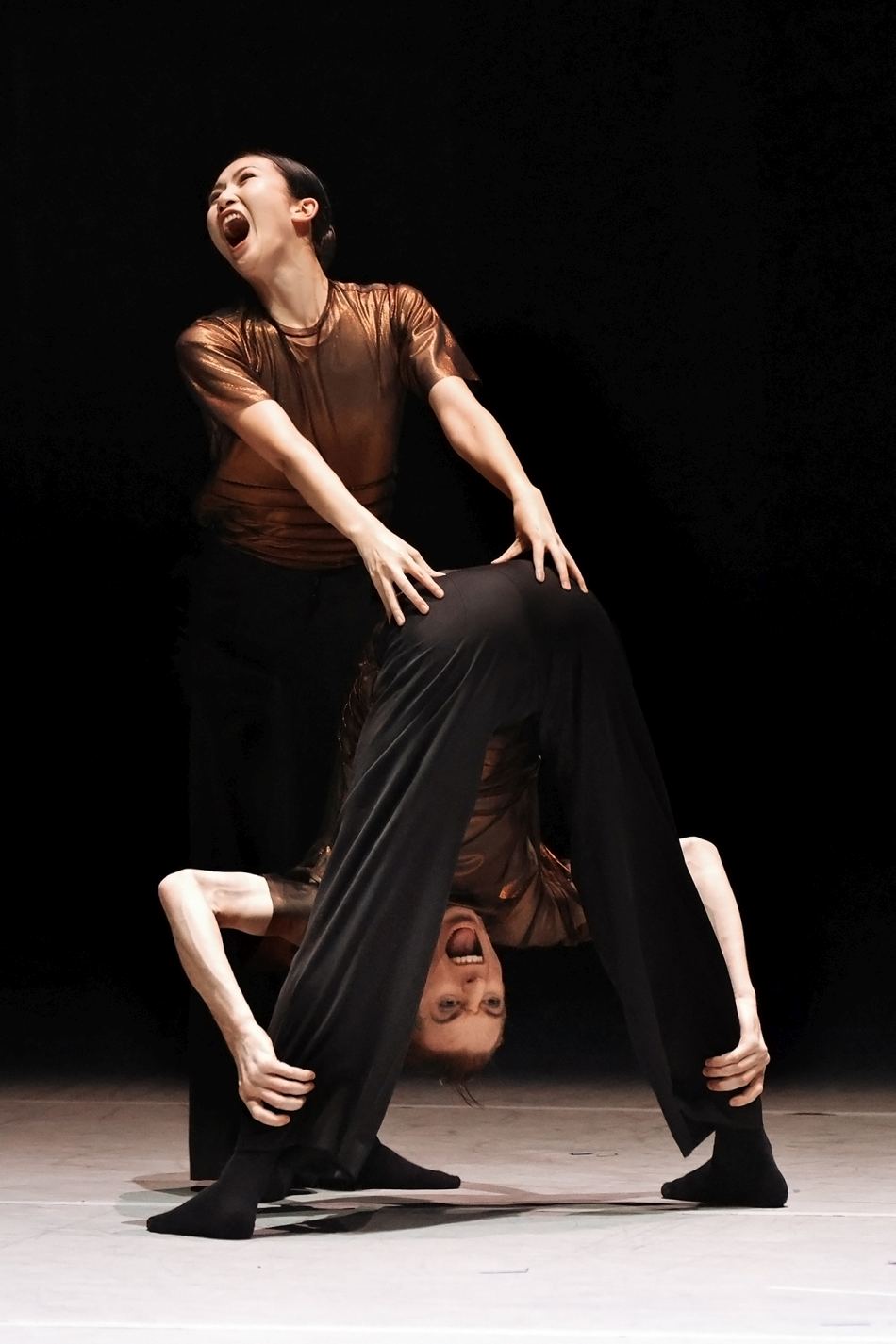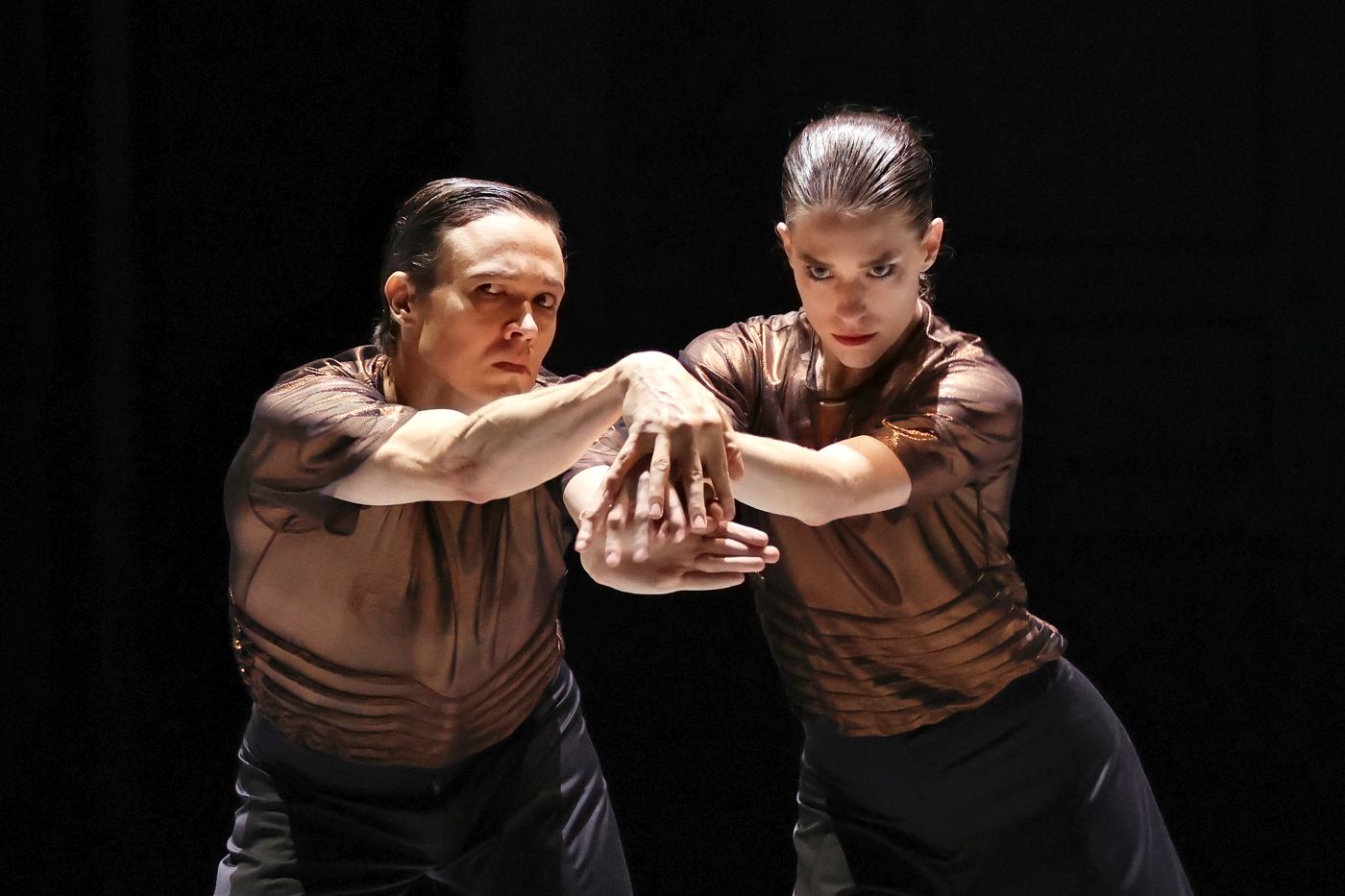 That leaves Hallberg, whose role Lightfoot described as "ghost", "keeper", and the "essence of the house." Crossing the stage with his back bent over, Hallberg tells us reproachfully that "they took the theater away." He complains about "rules, rules … everything is full of rules in this house. Much too many rules!" (You can guess why León coaxed him into performing this role…) He speaks of caterpillars, moths, and butterflies, rolling his "r's" theatrically. Soon enough, these butterflies appear on the cream-yellow shirts of the dancers, who – accompanied by Joplin's raspy voice – scuttle like mice, their joints snapping staccato-like into position. It's Goecke-style through and through, and although (or because!) the choreography requires mastery of razor-sharp precision, speed, and hyper-tense power, the dancers looked captivating.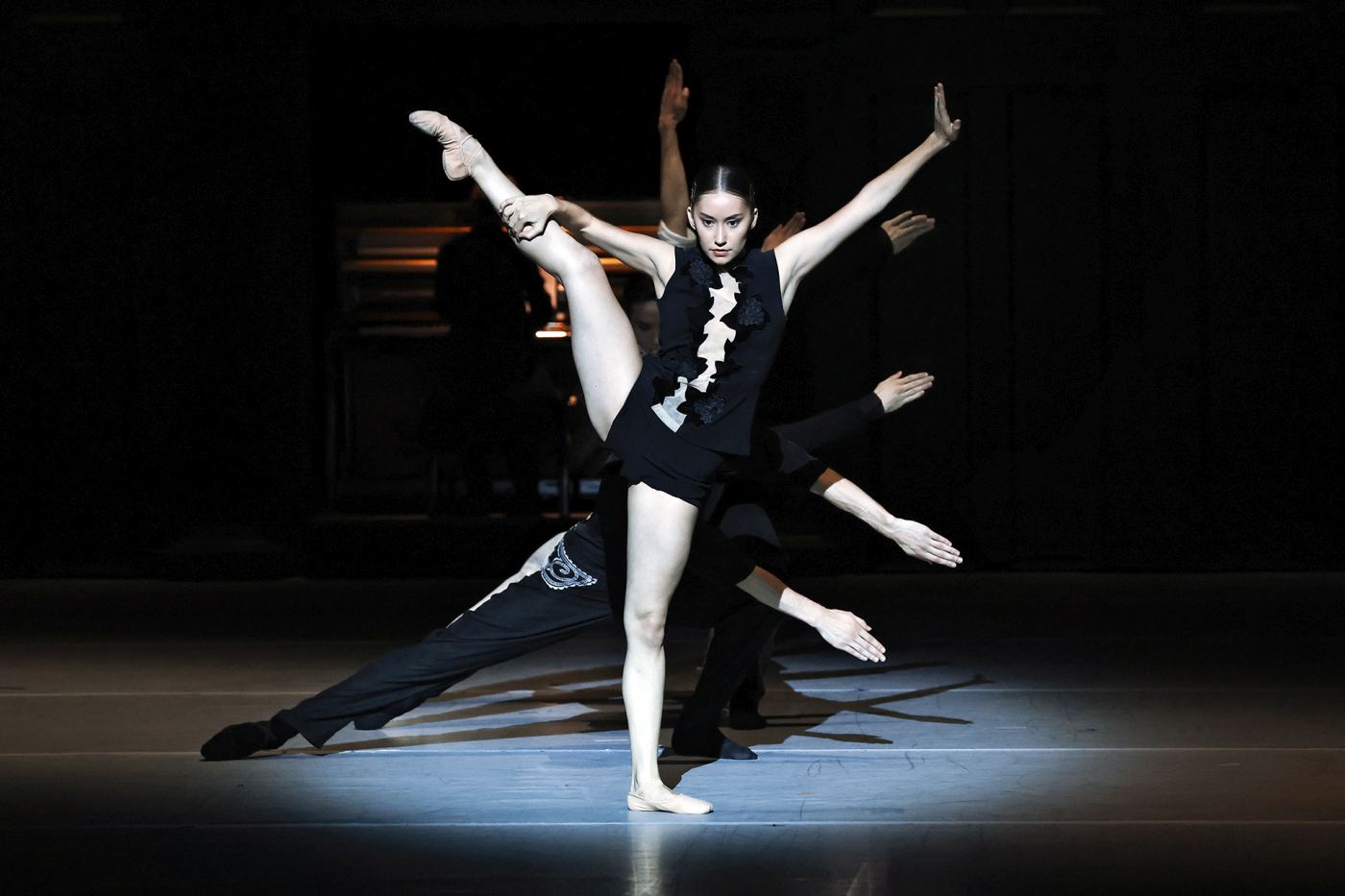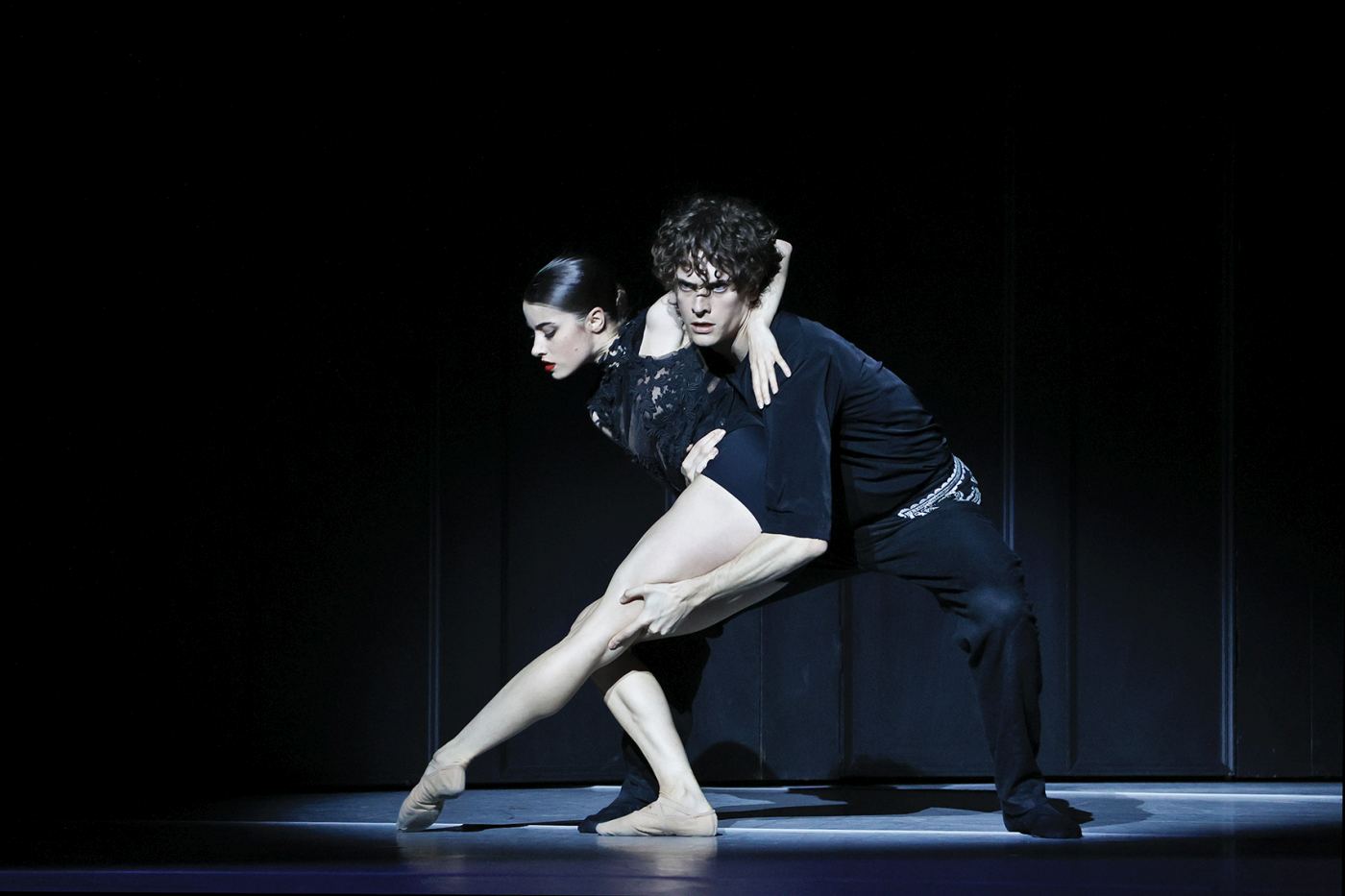 The group scenes were mainly shaped by Pite, who has a knack for creating large, eye-catching arrangements. León's and Lightfoot's choreographies, which I often find uninspiring in isolation, blended perfectly into the Gesamtkunstwerk.
The final scene – "Past Present" – assembled all the dancers onstage as if to pose for a group photo. Behind them, a projection of a black-and-white picture from the Australian Ballet's archive showed the company in 1965 shortly before departing for a tour to Europe. The torch has been passed – and will continue to be.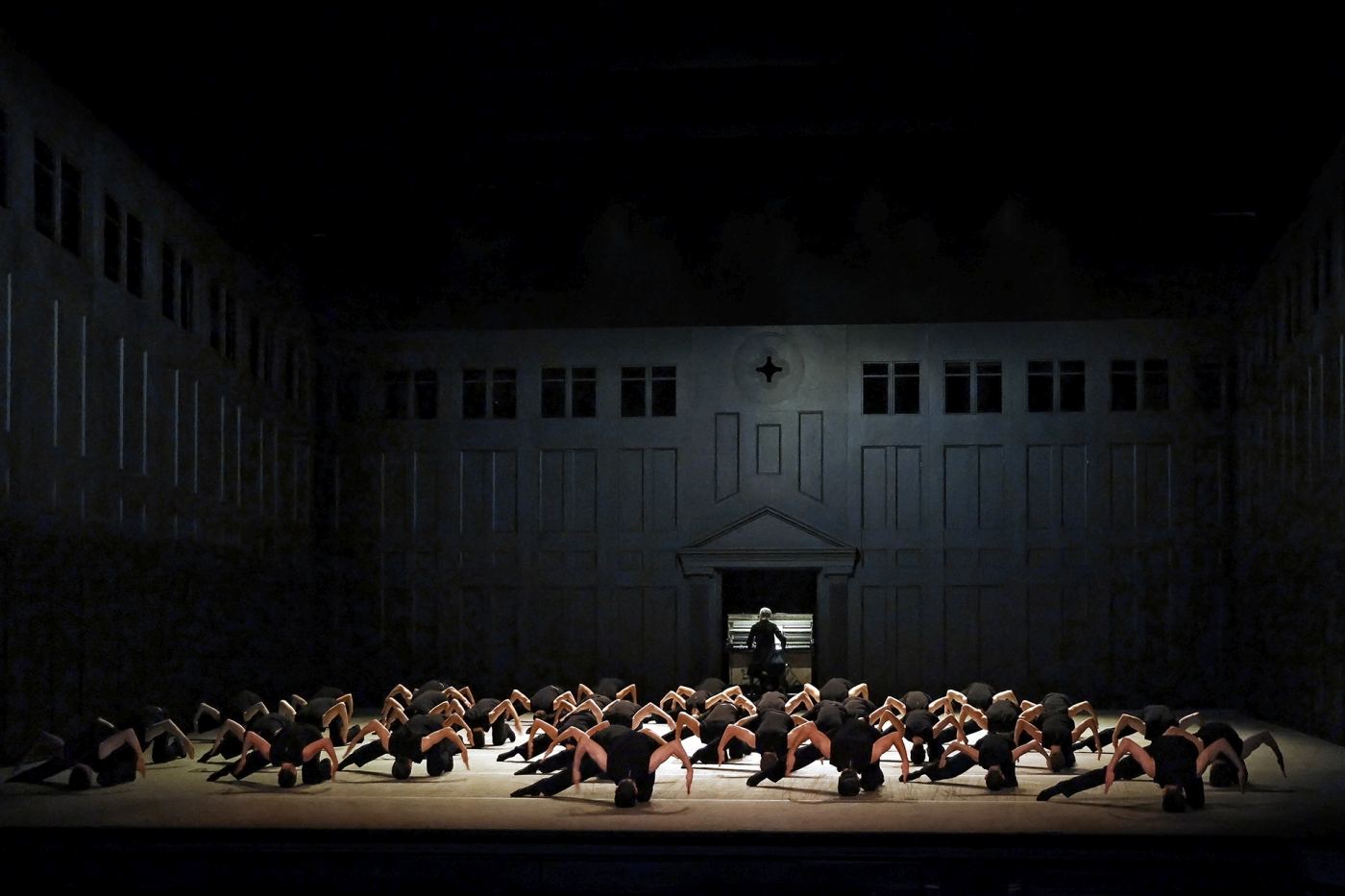 Links:
Website of the Australian Ballet 
Rehearsals of "Kunstkamer": video 1, video 2
David Hallberg and Paul Lightfoot on "Kunstkamer" (video)
Guest artist Jorge Nazal on "Kunstkamer" (video)

Photos:

1.

Ensemble, "Kunstkamer" by Sol León, Paul Lightfoot, Crystal Pite, and Marco Goecke;

The Australian Ballet 2022 © Jeff Busby

 

2.

David Hallberg and Adam Elmes, "Kunstkamer" by Sol León, Paul Lightfoot, Crystal Pite, and Marco Goecke; The Australian Ballet 2022 © Daniel Boud

3.

Annabelle Watt,

"Kunstkamer" by Sol León, Paul Lightfoot, Crystal Pite, and Marco Goecke; The Australian Ballet 2022 © Daniel Boud

4.

Ensemble, "Kunstkamer" by Sol León, Paul Lightfoot, Crystal Pite, and Marco Goecke;

The Australian Ballet 2022 © Jeff Busby

5.

David Hallberg

, "Kunstkamer" by Sol León, Paul Lightfoot, Crystal Pite, and Marco Goecke;

The Australian Ballet 2022 © Jeff Busby

6.

Callum Linnane and Lilla Harvey,

"Kunstkamer" by Sol León, Paul Lightfoot, Crystal Pite, and Marco Goecke;

The Australian Ballet 2022 © Jeff Busby

7.

Ensemble

,

"Kunstkamer" by Sol León, Paul Lightfoot, Crystal Pite, and Marco Goecke; The Australian Ballet 2022 © Daniel Boud

8.

David Hallberg

, "Kunstkamer" by Sol León, Paul Lightfoot, Crystal Pite, and Marco Goecke;

The Australian Ballet 2022 ©

Daniel Boud

9.

Timothy Coleman and Dana Stephenson,

"Kunstkamer" by Sol León, Paul Lightfoot, Crystal Pite, and Marco Goecke;

The Australian Ballet 2022 ©

Prudence Upton

10.

Rina Nemoto and Callum Linnane,

"Kunstkamer" by Sol León, Paul Lightfoot, Crystal Pite, and Marco Goecke;

The Australian Ballet 2022 ©

Prudence Upton

11.

Grace Carroll and ensemble,

"Kunstkamer" by Sol León, Paul Lightfoot, Crystal Pite, and Marco Goecke;

The Australian Ballet 2022 ©

Prudence Upton

12.

Lilla Harvey

and

Callum Linnane,

"Kunstkamer" by Sol León, Paul Lightfoot, Crystal Pite, and Marco Goecke;

The Australian Ballet 2022 © Jeff Busby

13.

Ensemble,

"Kunstkamer" by Sol León, Paul Lightfoot, Crystal Pite, and Marco Goecke;

The Australian Ballet 2022 ©

Prudence Upton



Editing:
Jake Stepansky