"common ground[s]" / "Le Sacre du printemps"
École des Sables / Pina Bausch Foundation / Sadler's Wells
Forum Ludwigsburg
Ludwigsburg, Germany
June 17, 2022
by Ilona Landgraf
Copyright © 2022 by Ilona Landgraf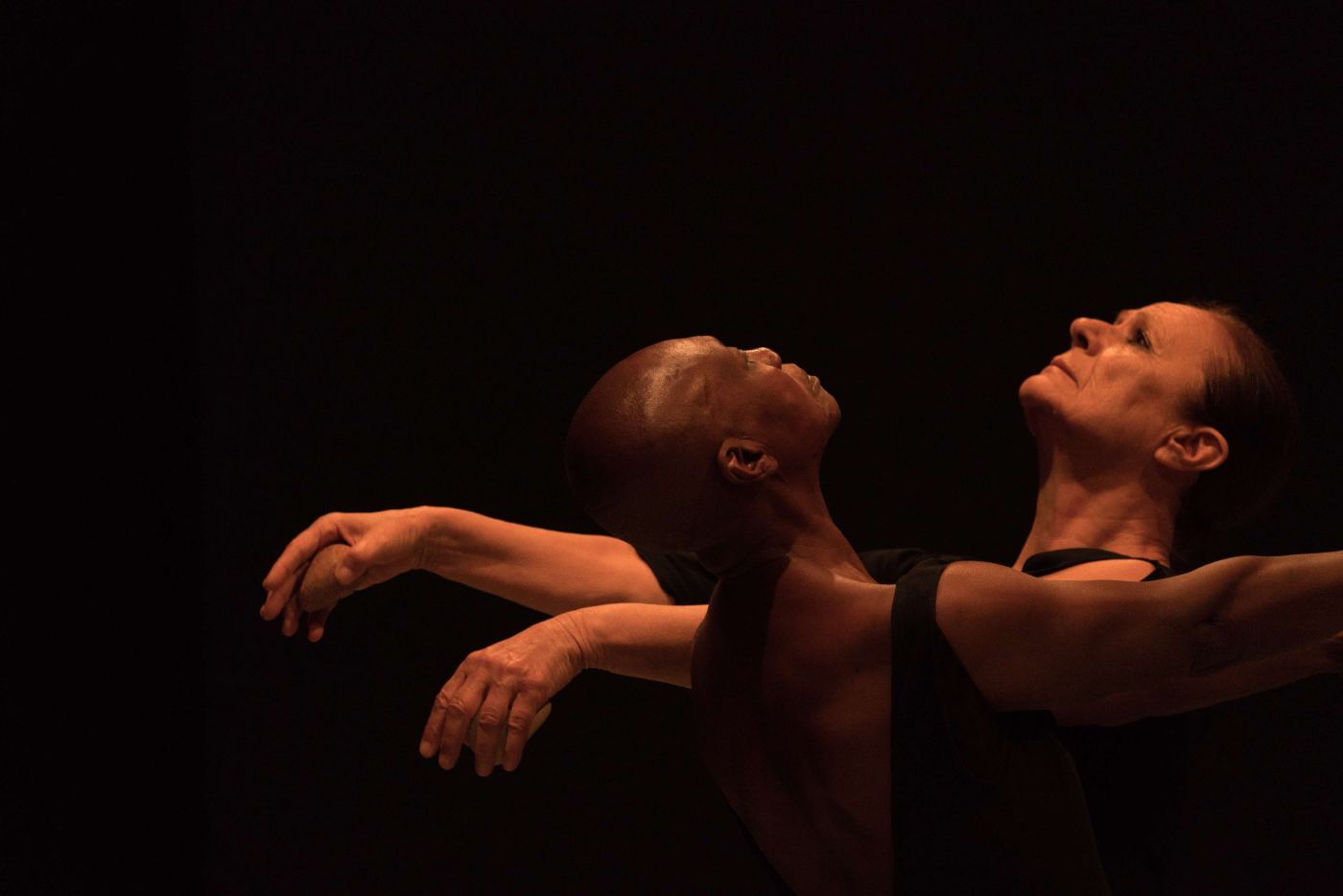 Since Pina Bausch's death thirteen years ago, the Pina Bausch Foundation – chaired by Bausch's son Salomon – has worked hard to keep her oeuvre alive. Some attempts were successful (I'm thinking of the Bavarian State Ballet's "Für die Kinder von gestern, heute und morgen", for example), while others failed. In a recent project, the Foundation joined forces with the École des Sables, a dance training center in Senegal, and Sadler's Wells. The result was a double bill comprised of the new pas de deux "common ground[s]" and Bausch's 1975 work "Le Sacre du printemps" that premiered in Senegal before setting off for a tour through Europe. I saw the first of three total performances at the Ludwigsburg Castle Festival.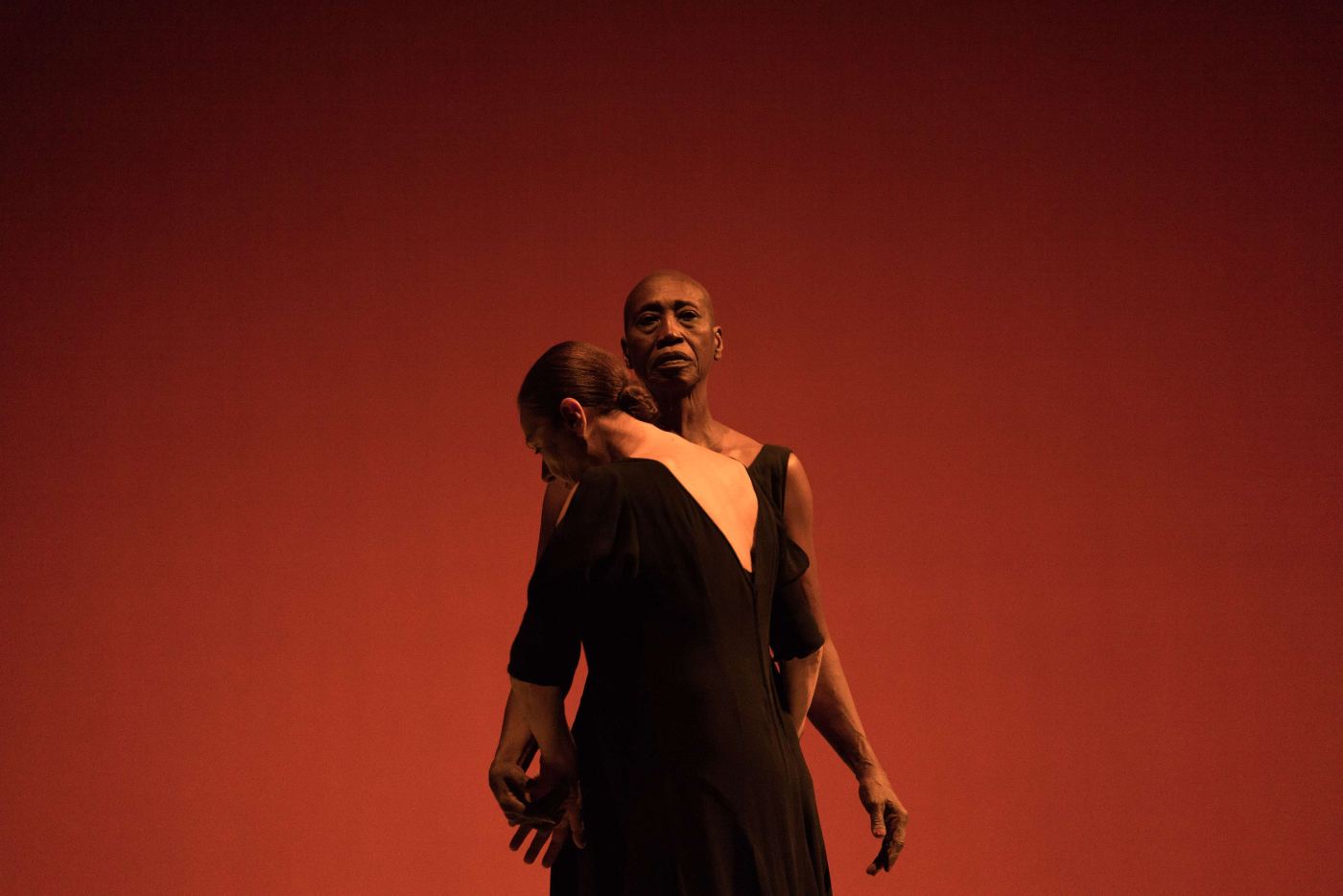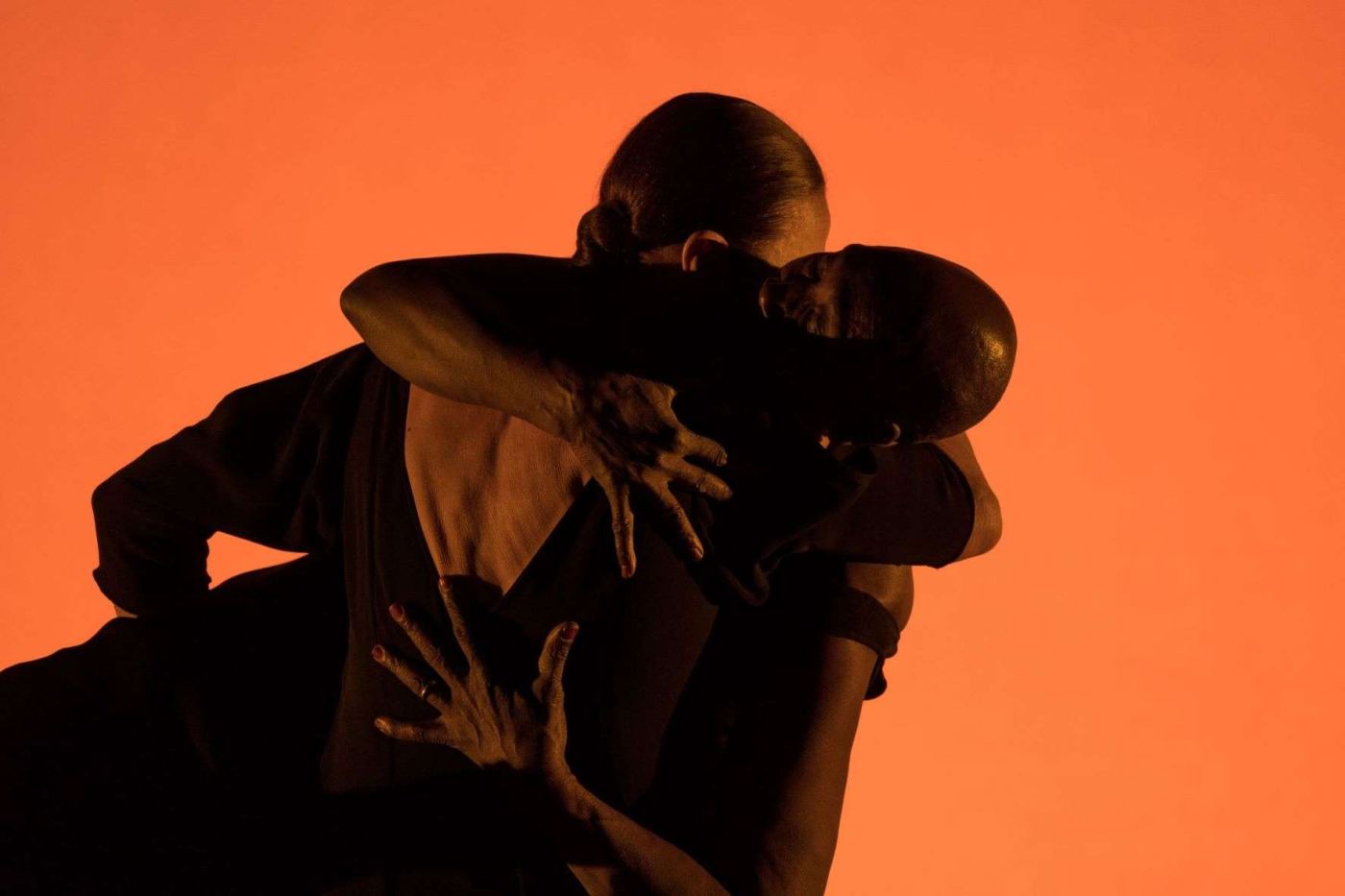 Two dance veterans share the stage in "common ground[s]": the former Bausch-dancer Malou Airaudo (74) and Germaine Acogny (78) – a dancer and choreographer who founded the École des Sables. Their pas de deux was a fusion of two solos created separately by each dancer. Each sits motionless on a wooden stool, their backs to the audience, sharply silhouetted against an intensely orange sunset. The bamboo cane that their hands hold upright is as long as a warrior's spear. As the faint musical humming of strings breaks the silence (composition by Fabrice Bouillon LaForest), the women embrace one another like children snuggling up against their mother. They paddle the cane through the air, circling it as if it were a road roller.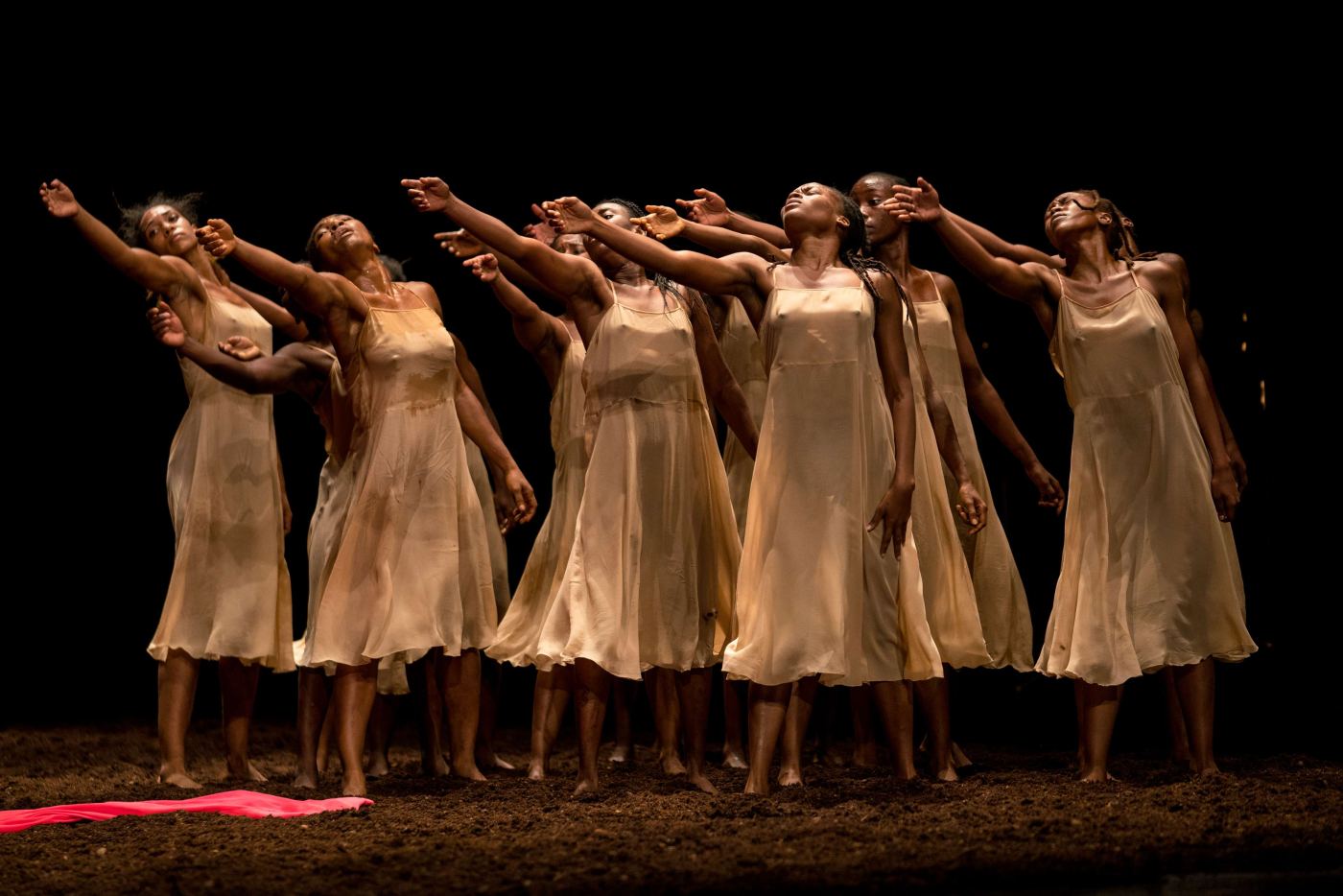 Later, they swirl the cane, stomp it rhythmically against the ground, and cling to it as they might to a barre, their hands measuring the distance between their bodies. The horizon has turned gray-blue and crickets clitter loudly as the women walk placidly side-by-side, holding hands. They swap sides and lean their ears towards each other's bellies, listening. From several objects scattered across the stage, Airaudo picks up a palm branch and two round stones, which she clicks together like marbles before gently using them to wash Acogny's back. Water burbles, nocturnal birds chirp, and a violin plays a gentle melody – until a sudden question breaks through the tranquility: "What are you doing here?" Inadequate amplification made it difficult to follow the unfolding French-English dialogue. Among the audible scraps of conversation were: "remembering all the incredible people," "I met Pina," "they are with us," and "my grandfather had a mistress." Perhaps he was featured in the black-and-white photo projected behind the dancers?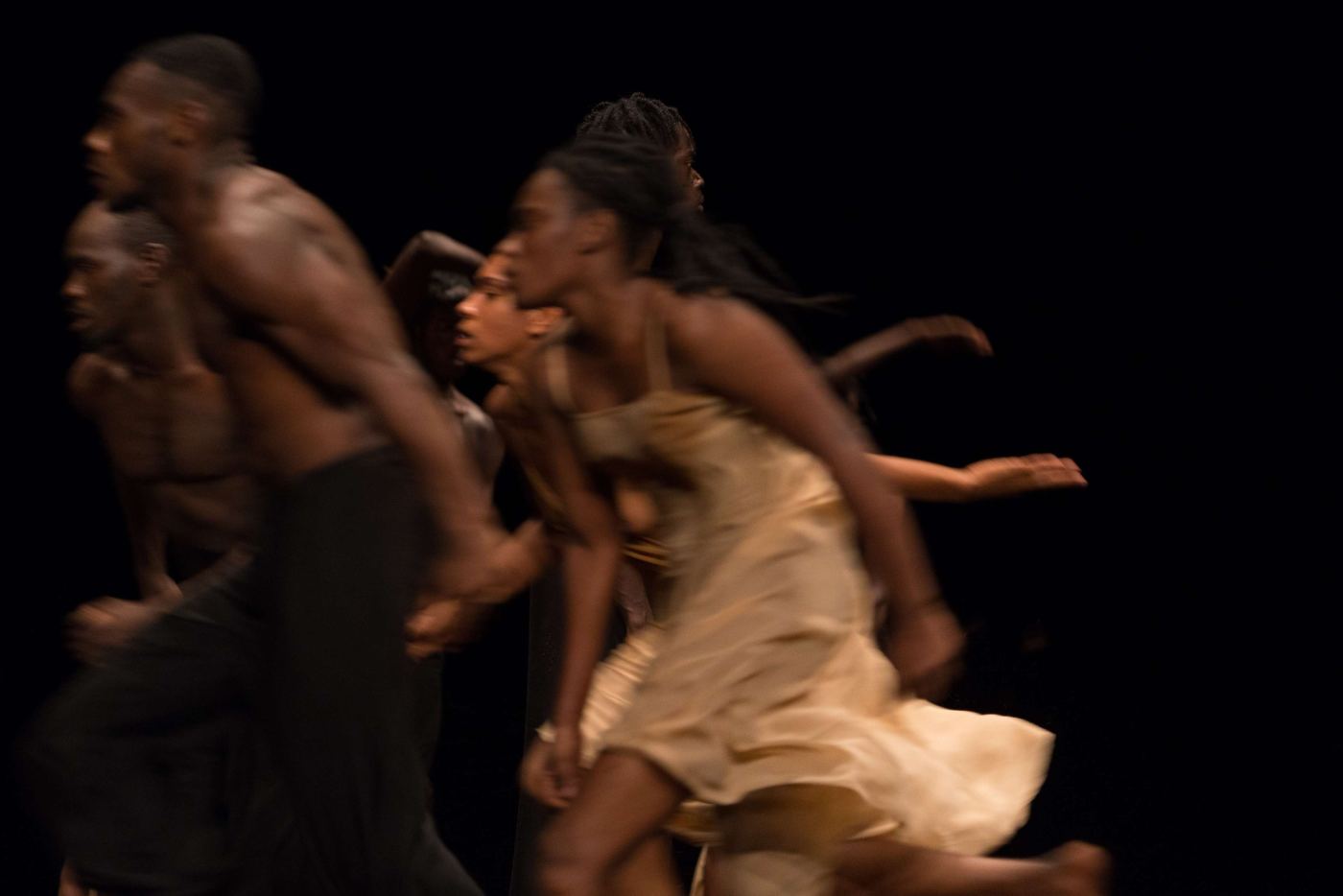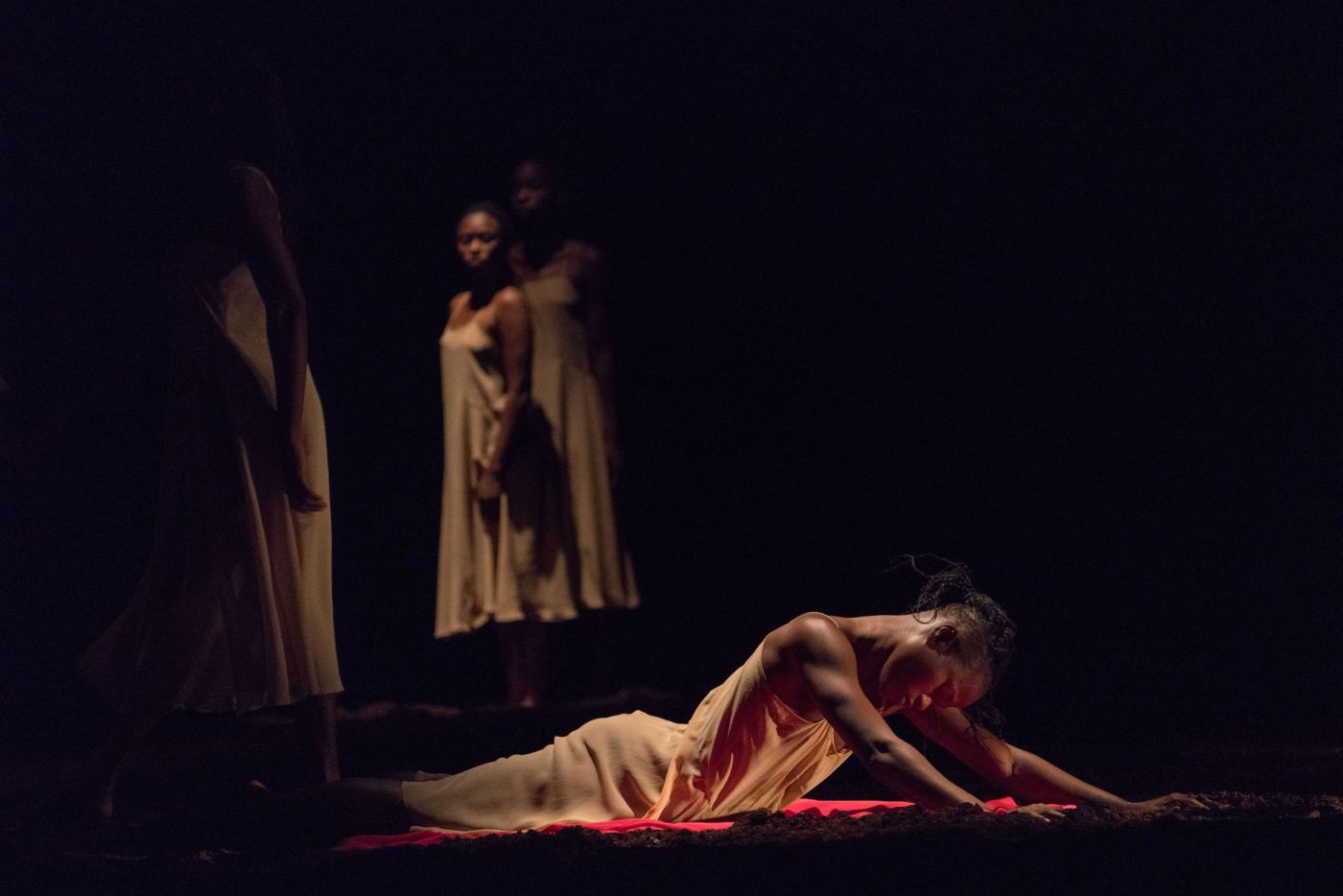 "Que Sera, Sera" sing the women as they carry zinc tubs center stage. Before washing their feet, they stare into the water as if searching for the reflection of the past. Over and over, Airaudo's arms and feet seem to remember old steps, her bare feet scurrying almost jauntily across the floor. As darkness sets in, Airaudo and Acogny return to their stools, this time holding one cane each.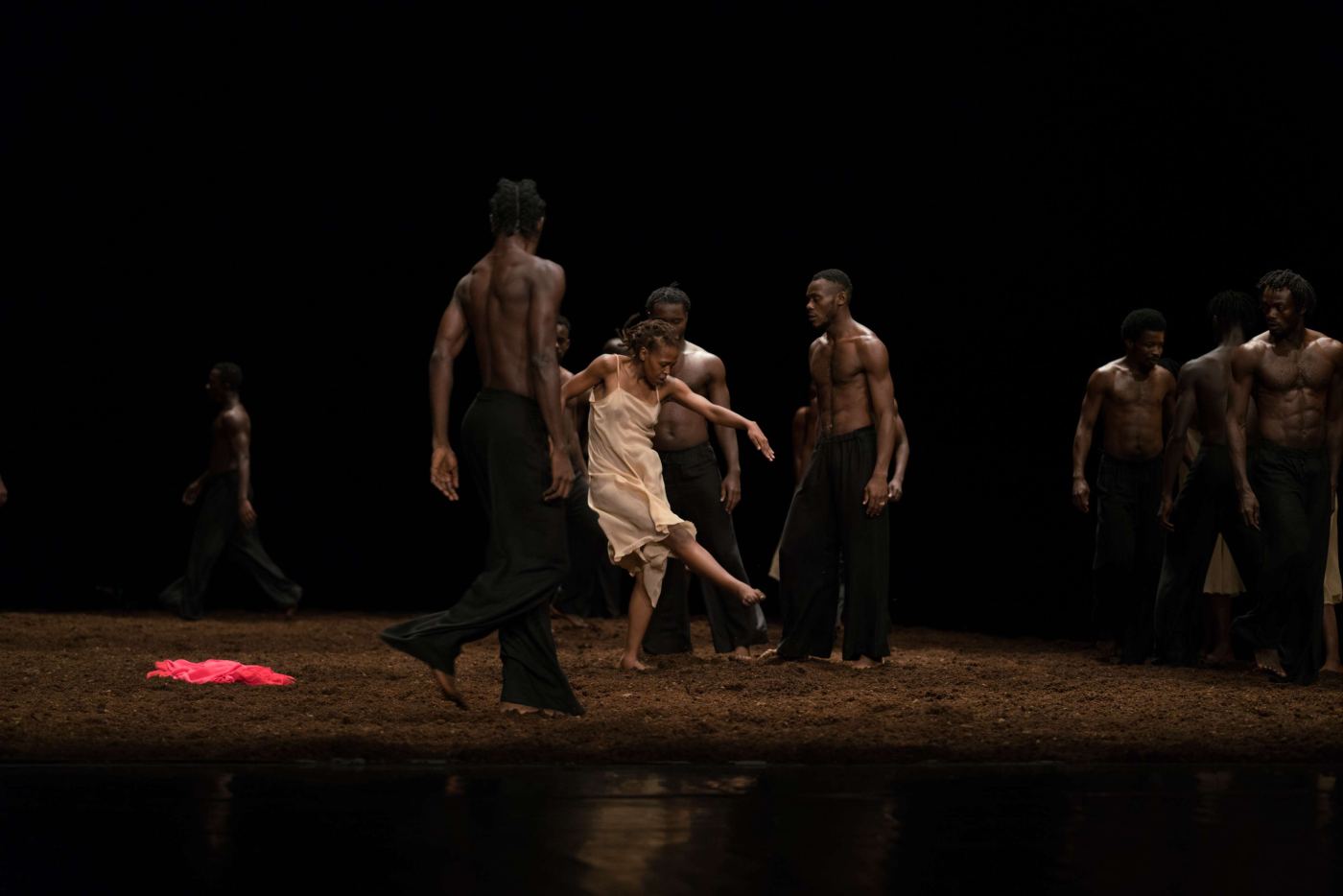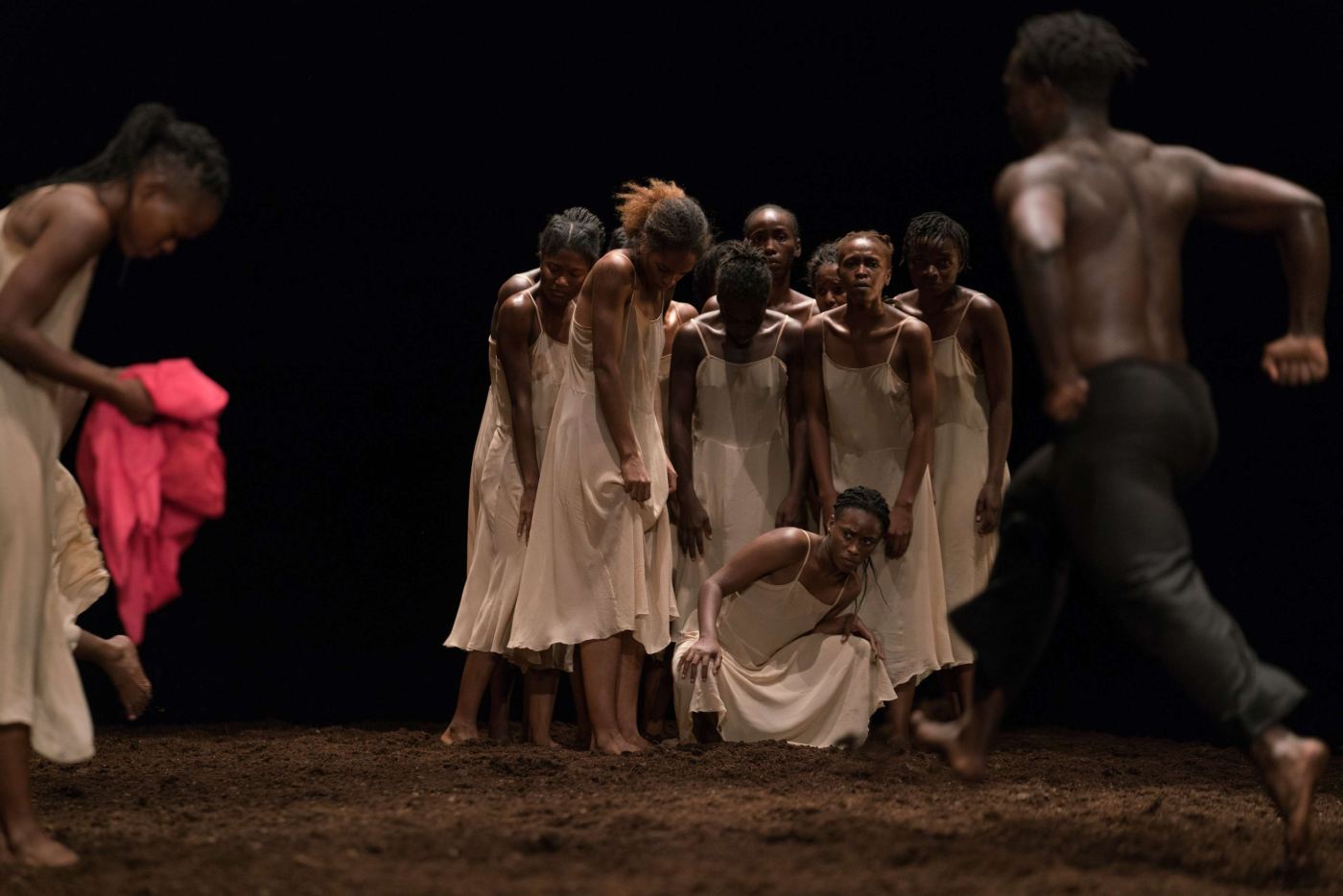 A central feature of the (in the Goethe Institute's words) "unique exchange project" was that it was the first time "Le Sacre du printemps" was danced by an all-African ensemble (thirty-eight dancers from fourteen African countries). They threw themselves wholeheartedly into Bausch's choreography, inexhaustibly driving the merciless ritual forward. Bare feet plowed into the soil spread in a rectangle across the stage. Arms thrashed through the air, and legs clasped around waists during stormy sexual encounters. Luciene Leal Cabral, as the Chosen One, fought through her end-of-life solo, aghast, trembling from fear until collapsing to the ground.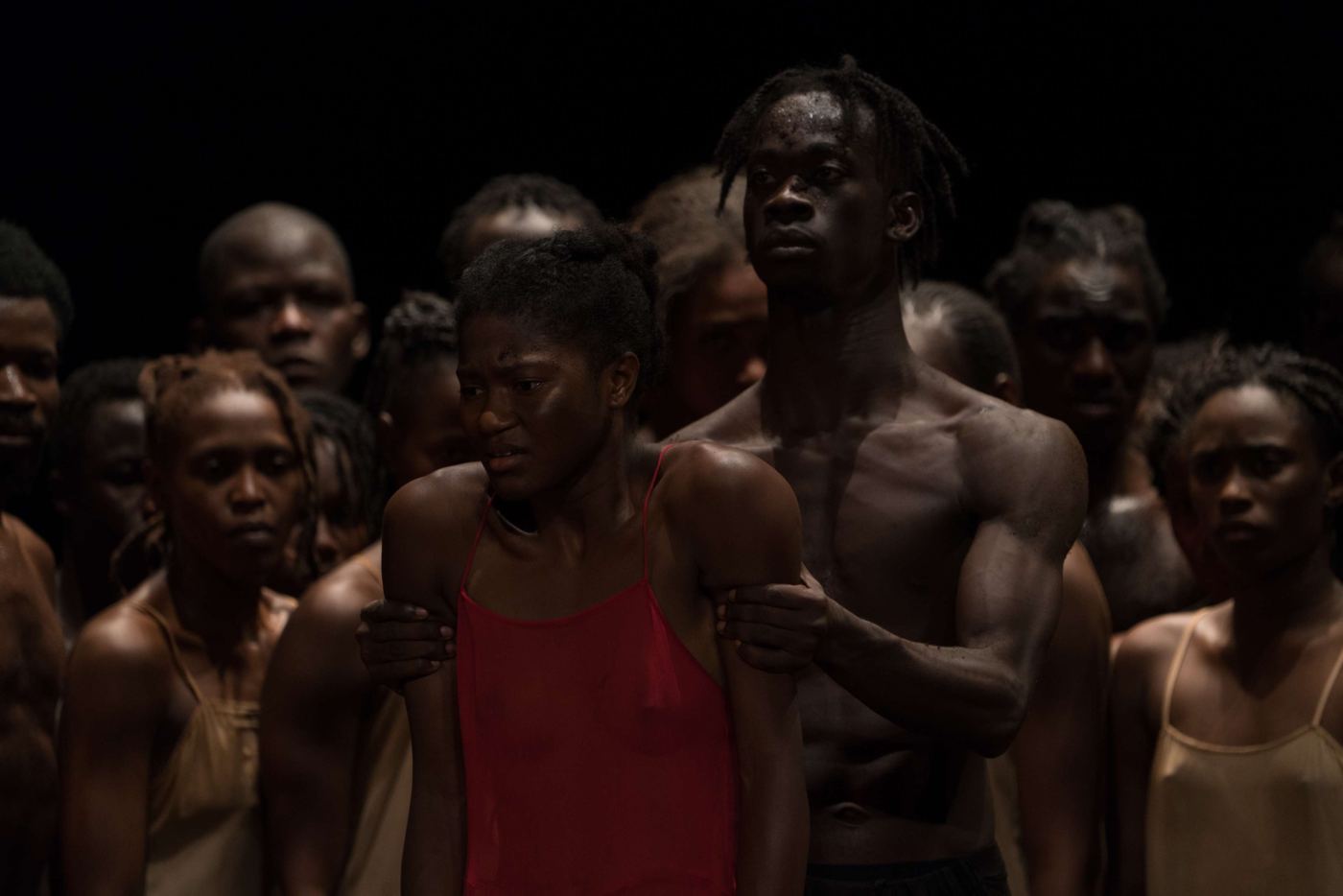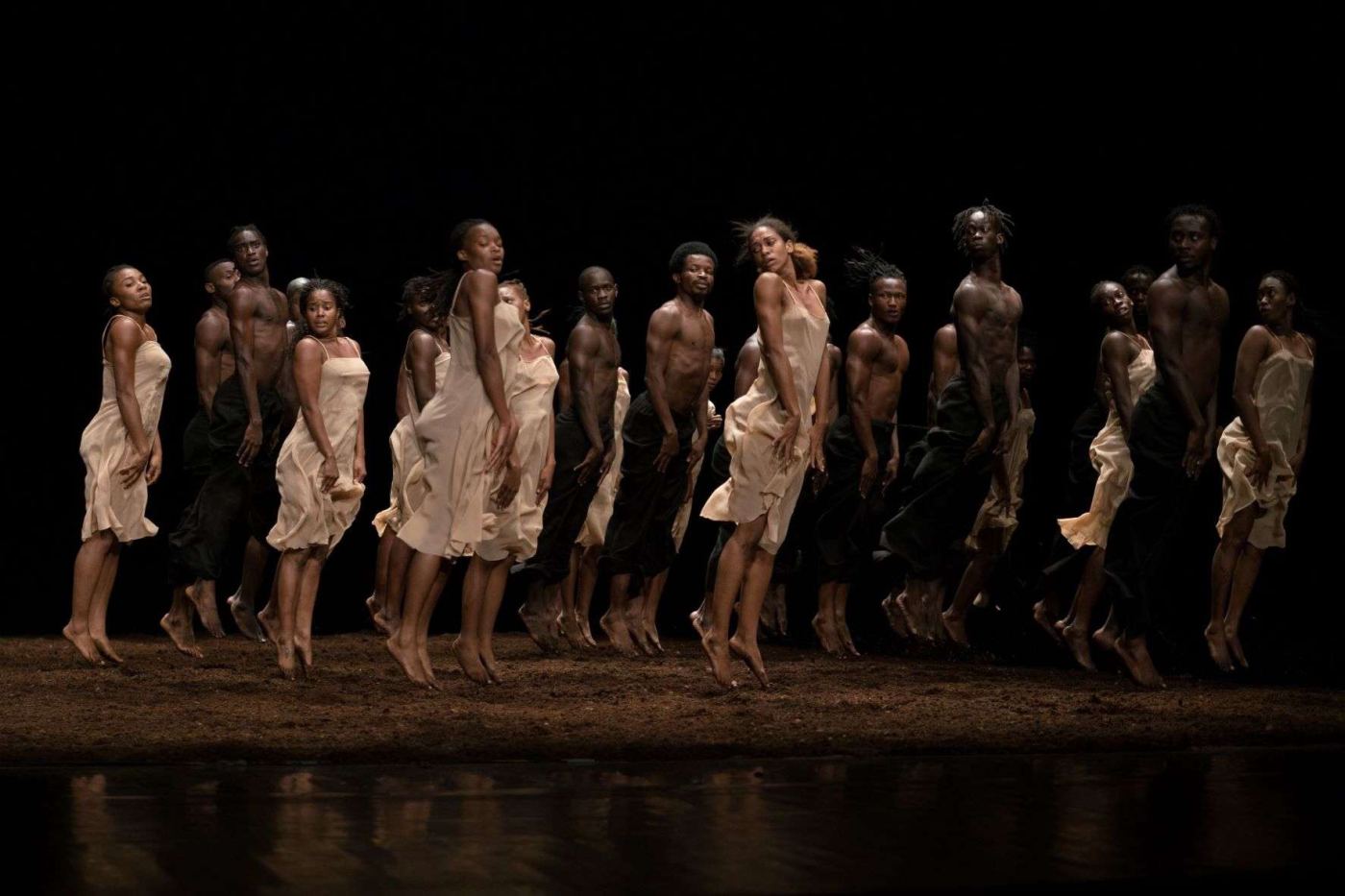 The group did well; everything was there – vigor, raw physicality, sweat, libido – except for one: the core energy that uniquely came from Bausch herself. Without it, "Sacre" feels like an empty shell – leading me to wonder if it's a valuable endeavor to keep Bausch's legacy alive by any means necessary.
My main critique, though, is that irrespective of the good intentions behind this "Sacre", exporting it to Africa feels like cultural missionarism. Moreover, touring "Sacre" – a primordial ritual brimming with savagery and sensuality – with an African ensemble through Europe may unfavorably play on racial stereotypes and stoke the fires of prejudice.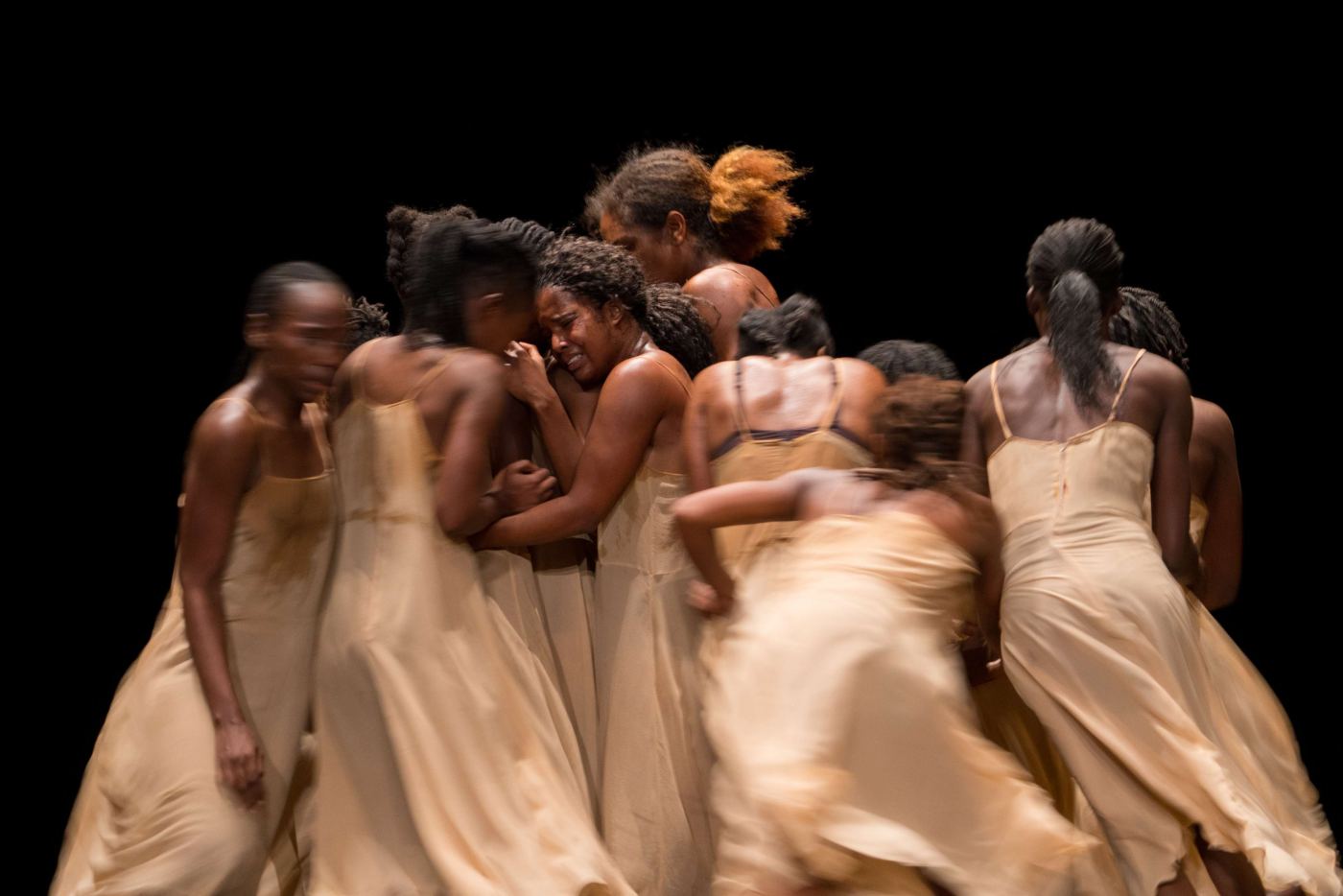 Links:

Website of the

Ludwigsburg Castle Festival

Website of the Forum Ludwigsburg

Website of the École des Sables

Website of the Pina Bausch Foundation

Website of Sadler's Wells

Rehearsal of "Le Sacre du printemps" (video)

Trailer of "common ground[s]" and "Le Sacre du printemps"

Photos:

1.

Germaine Acogny

and

Malou Airaudo,

"

common ground[s]"

by Malou Airaudo and Germaine Acogny, 2022

2.

Malou Airaudo and Germaine Acogny,

"

common ground[s]" by Malou Airaudo and Germaine Acogny, 2022

3.

Malou Airaudo and Germaine Acogny,

"

common ground[s]"

by Malou Airaudo and Germaine Acogny, 2022

4.

Ensemble, "Le Sacre du printemps" by Pina Bausch, 2022

5.

Amy Collé Seck and ensemble, "Le Sacre du printemps" by Pina Bausch, 2022

6.

Ensemble, "Le Sacre du printemps" by Pina Bausch, 2022

7.
Asanda Ruda and ensemble, "Le Sacre du printemps" by Pina Bausch, 2022

8.

Ensemble, "Le Sacre du printemps" by Pina Bausch, 2022

9.

Ensemble, "Le Sacre du printemps" by Pina Bausch, 2022

10.

Luciene Leal Cabral and ensemble, "Le Sacre du printemps" by Pina Bausch, 2022

11.

Ensemble, "Le Sacre du printemps" by Pina Bausch, 2022

all photos Maarten Vanden Abeele © Pina Bausch Foundation

Editing:
Jake Stepansky