"Bridges of Time"
Czech National Ballet
The National Theatre
Prague, Czech Republic
September 03, 2022
by Ilona Landgraf
Copyright © 2022 by Ilona Landgraf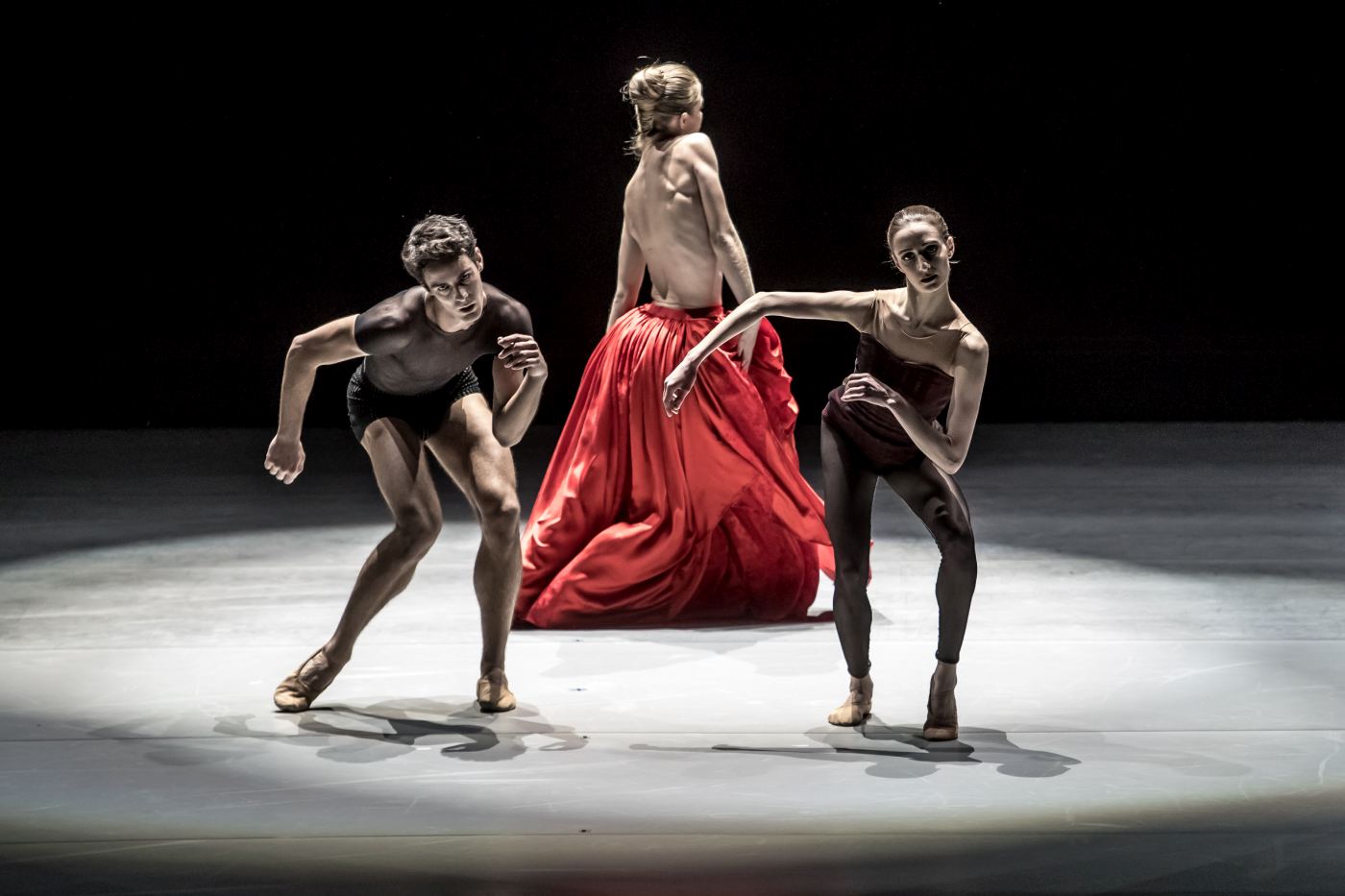 Theaters in the crisis-ridden EU face difficult times as soaring maintenance costs join the ever-present fear of declining ticket sales. Last Saturday, though, matters seemed to be in order at Prague's National Theatre. Despite the approximately 70.000 protesters who hit the streets of Prague in the afternoon to demonstrate against skyrocketing energy prices and inflation, the evening performance of the all-Jiří Kylián bill "Bridges of Time" was well-attended – and well-received.
Typically, most theaters pick the same, better known titles from Kylián's massive (over one-hundred-piece-strong) oeuvre. The Czech National Ballet's artistic director Filip Barankiewicz did the same in 2018 when assembling a tribute program to the Czech-born Kylián on the centenary of the Czechoslovak Declaration of Independence. "Bridges of Time" originally contained "Bella Figura" (1995), "Petite Mort"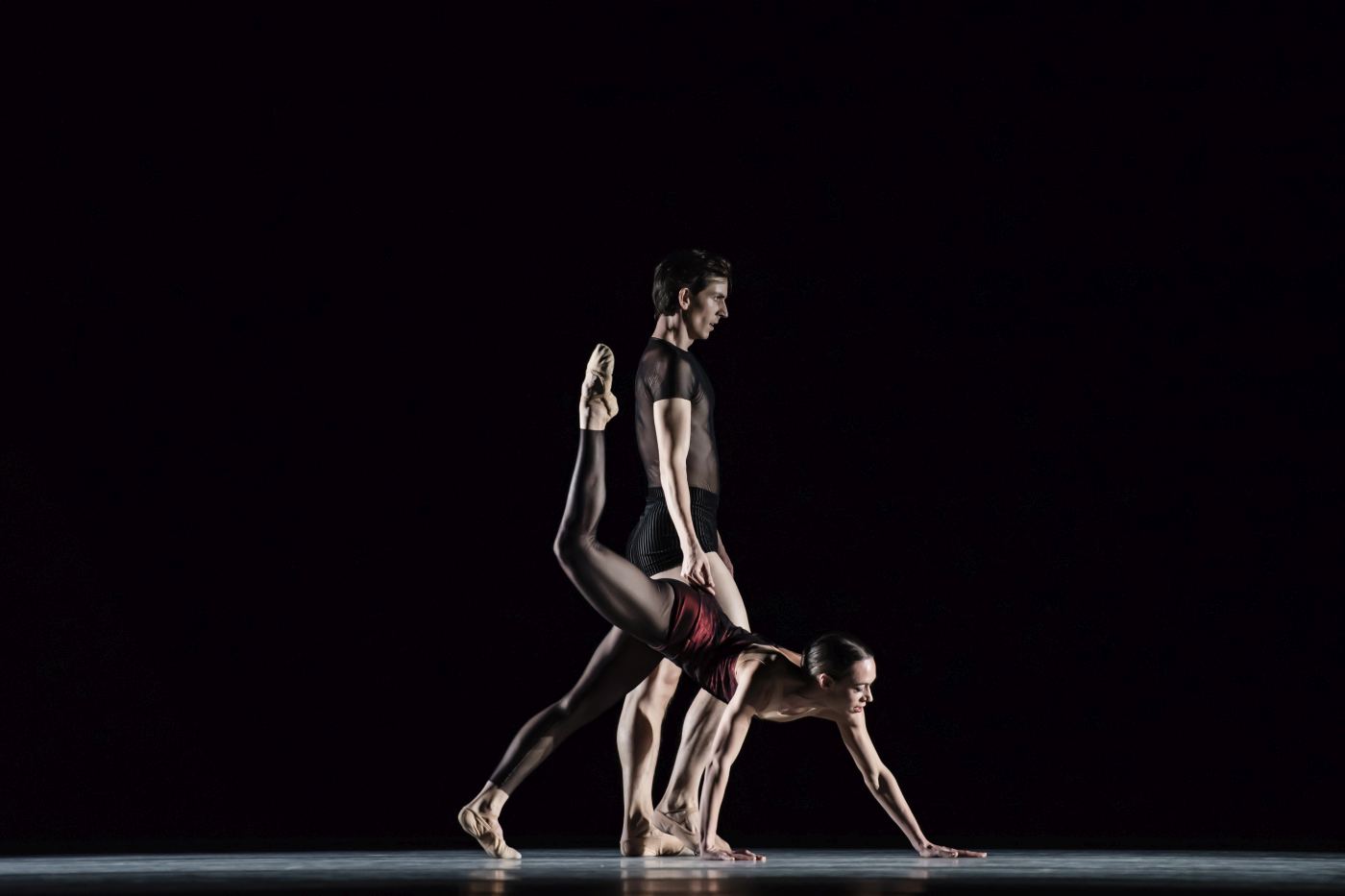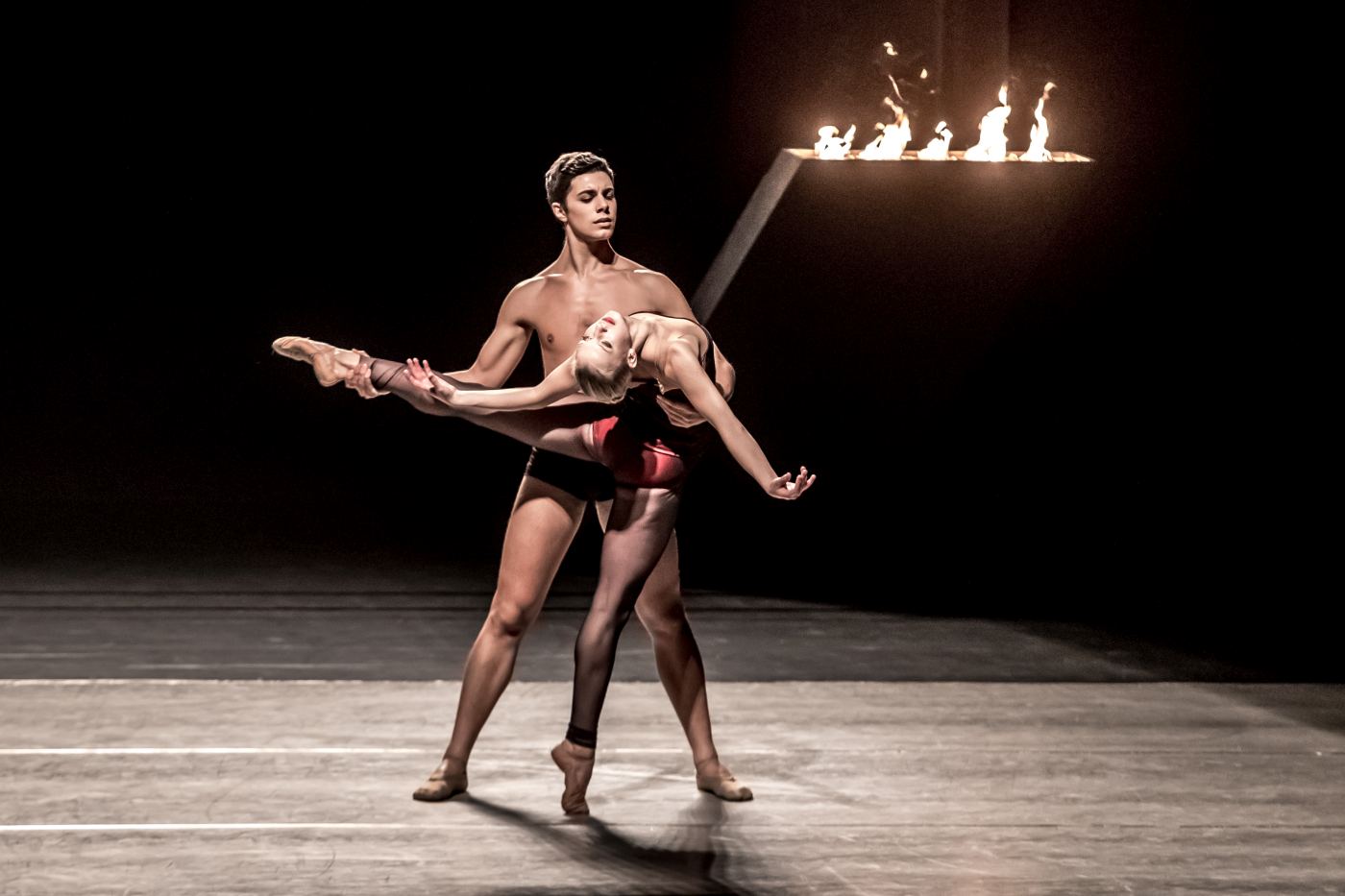 (1991), "Six Dances" (1986), and "Symphony of Psalms" (1978); the latter was replaced by "Gods and Dogs" (2008) in the 2019 season.
In quick summary: the company danced remarkably. "Bella Figura" had the right balance of self-assurance and shame; "Gods and Dogs" vibrated with the frenzy that seizes a human being as they slide into (and fight against) decay; a steely display of potency accompanied the sexual desire depicted in "Petite Mort"; and the coarse humor of "Six Dances" sent the audience home in a state of exhilaration.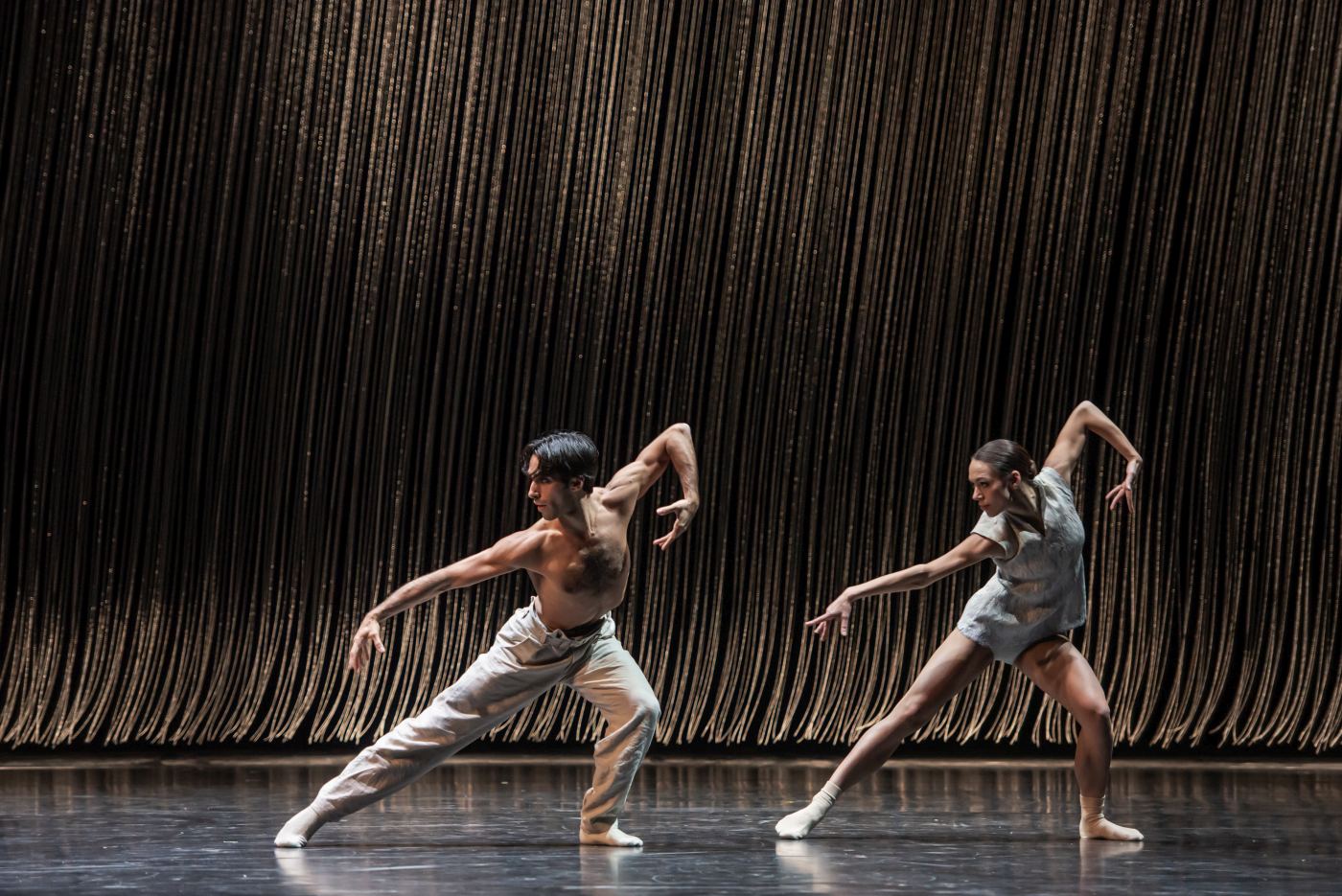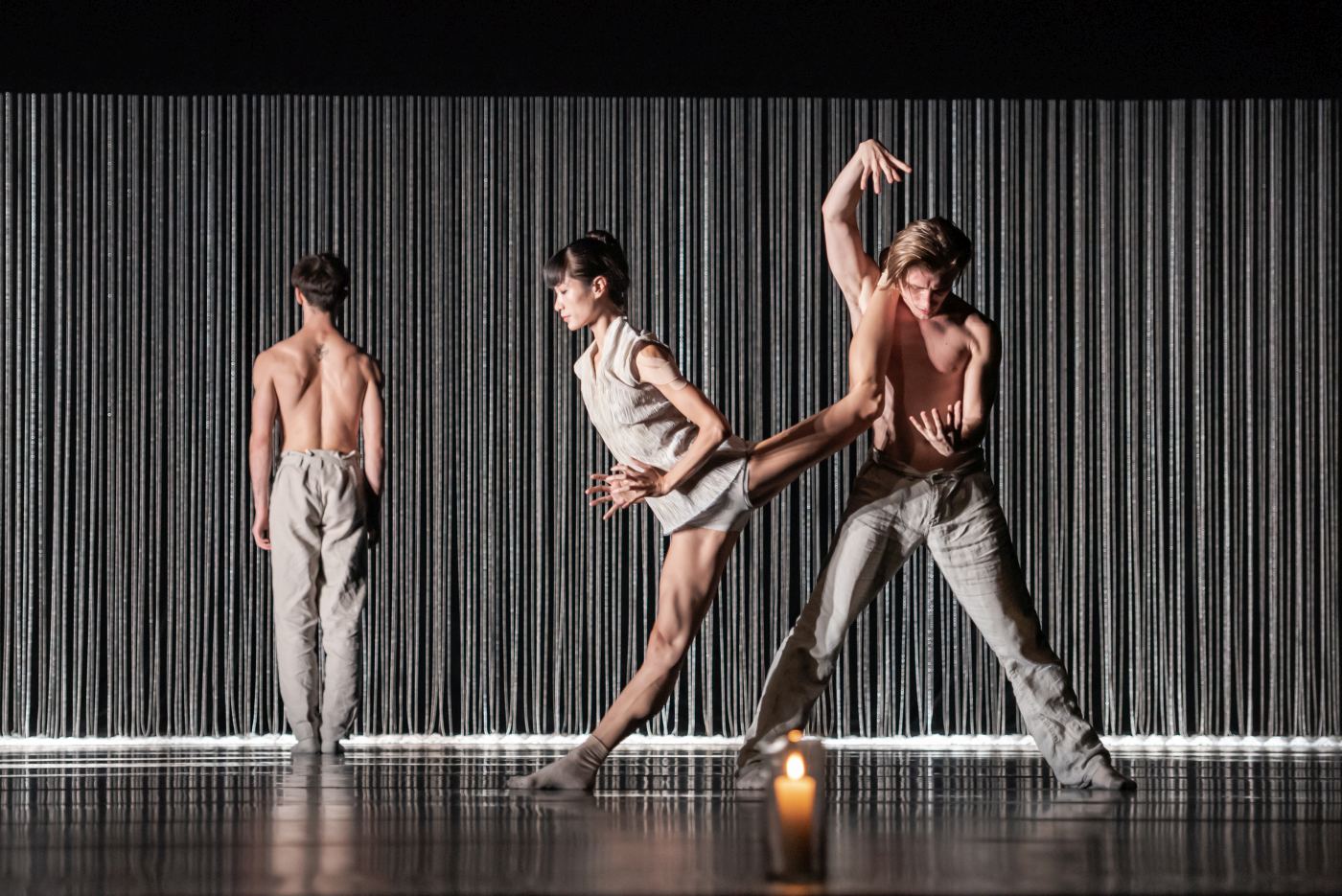 In "Bella Figura" and "Gods and Dogs", Matěj Šust was especially strong; Jonáš Dolník sent out sparks while dashing through "Gods and Dogs", too.
Despite the strong performances, I wasn't particularly happy with the evening – not because of the performers, but because of Kylián. His pieces tend to look the same regardless of their wrapping – the costumes (mainly by Joke Visser) include scarlet skirts, harness-like shorts and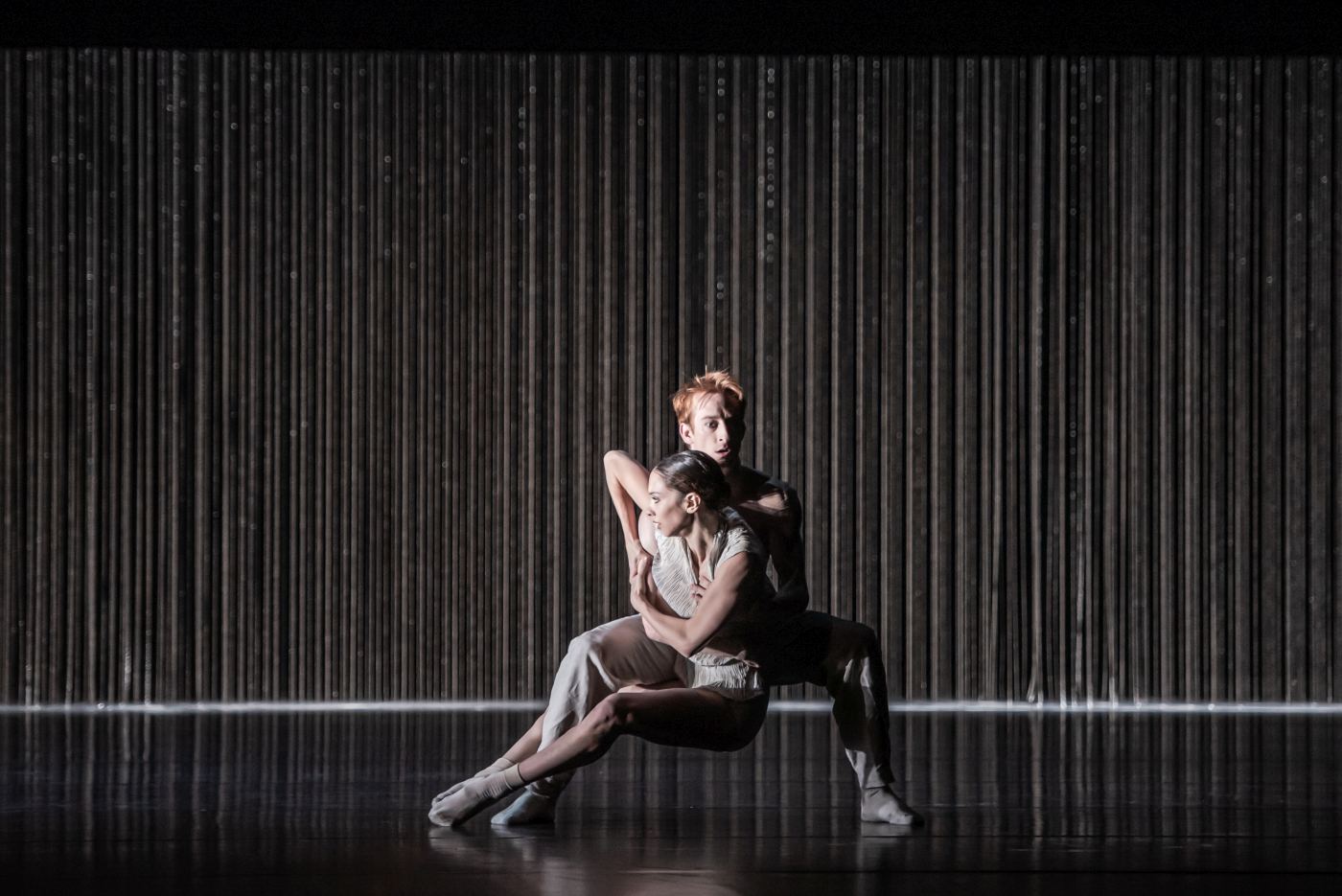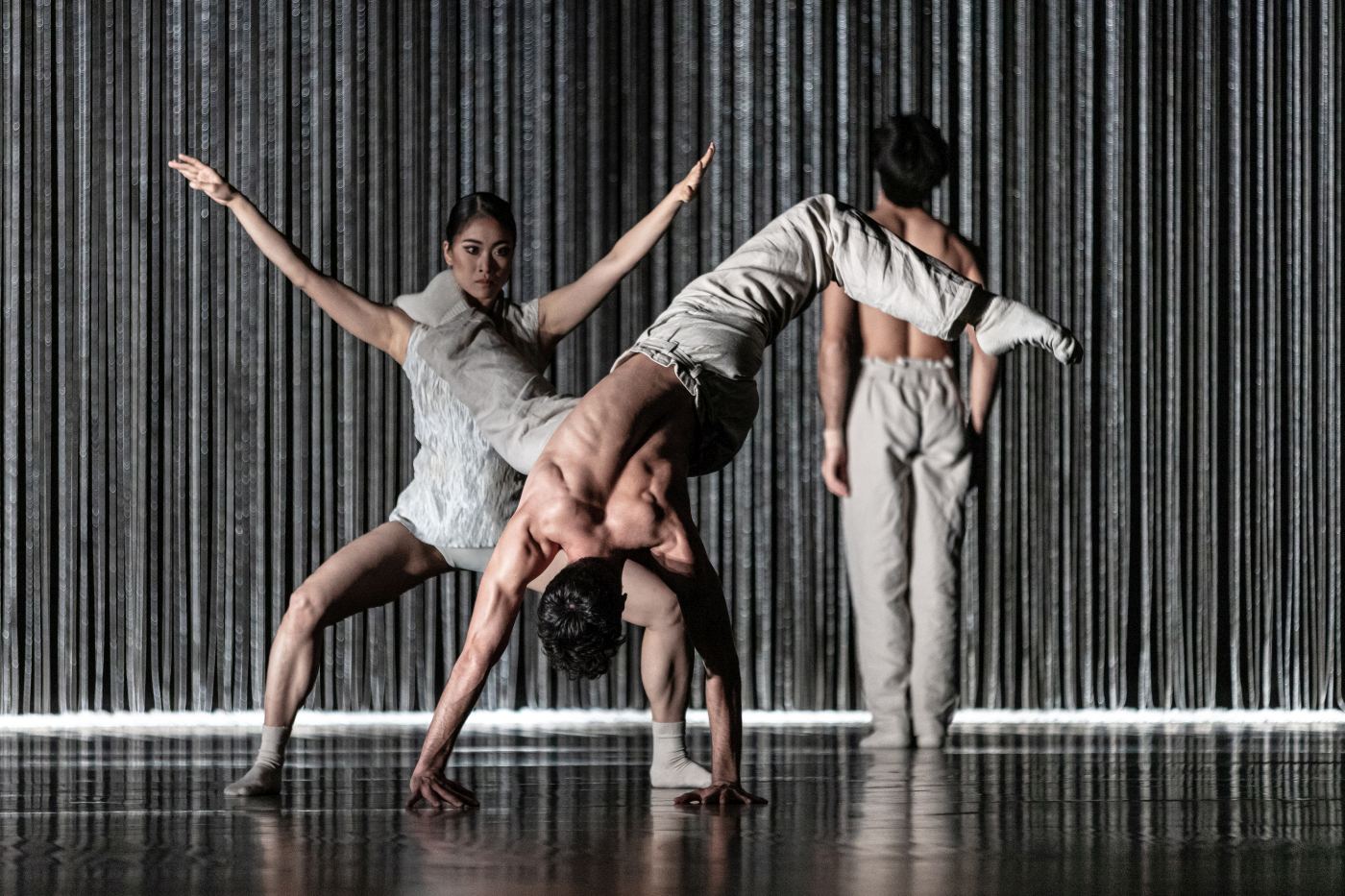 corsaged tricots, rollable models of Baroque hoop-skirt dresses, 18th century underwear, and casual tops and shirts; the sets vary between shifting black frames, blank black backdrops, and a shimmeringly metallic string curtain. His choreographic language – it is described as choreographic penmanship in the program booklet – is limited. If you've seen the kinked hips, fluttering legs, sharp kicks and splits, sliding feet, circling adjustments, failed high-flights, sudden stops, and dead-beetle poses once, there's no need for a second go-round.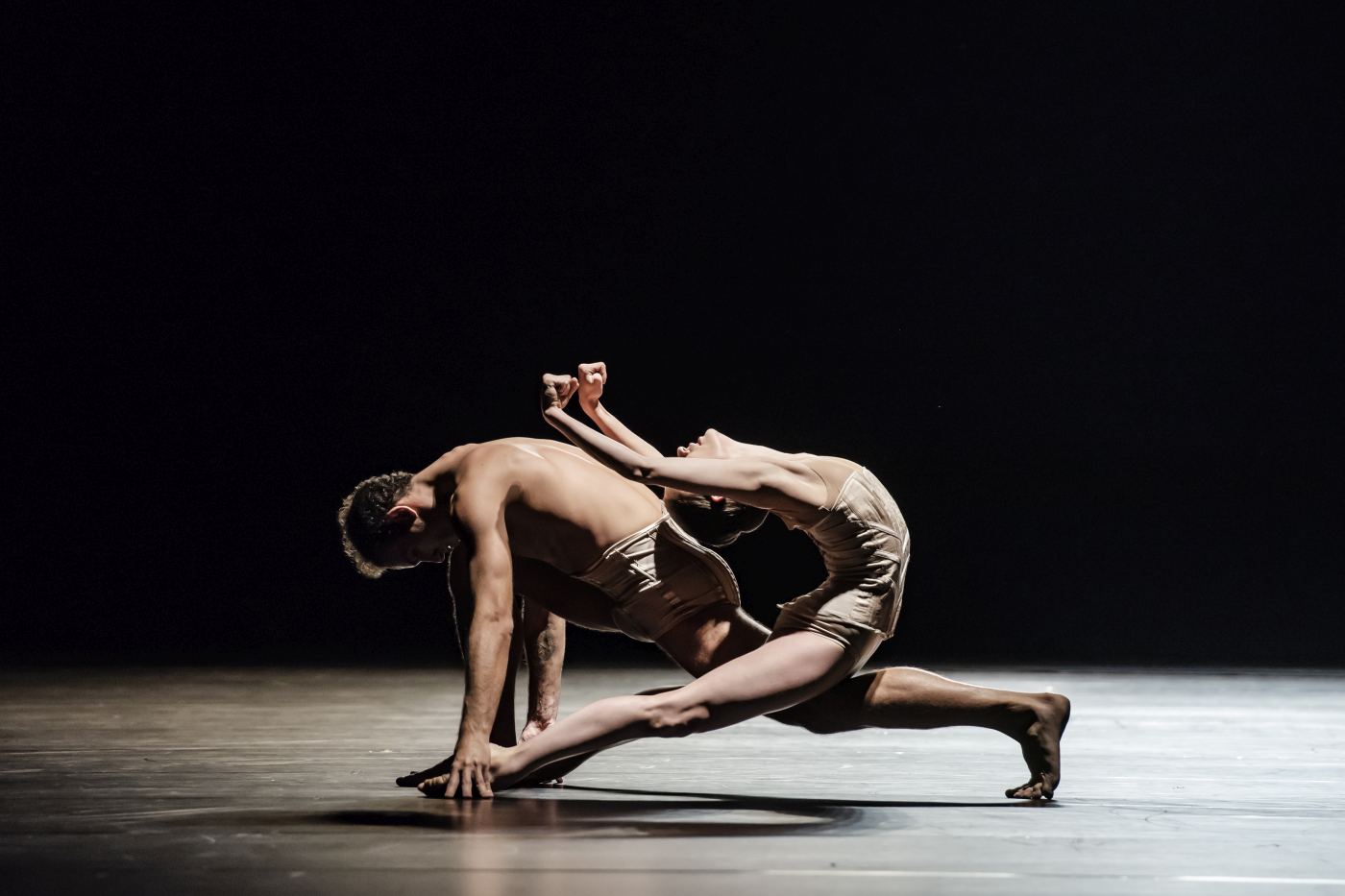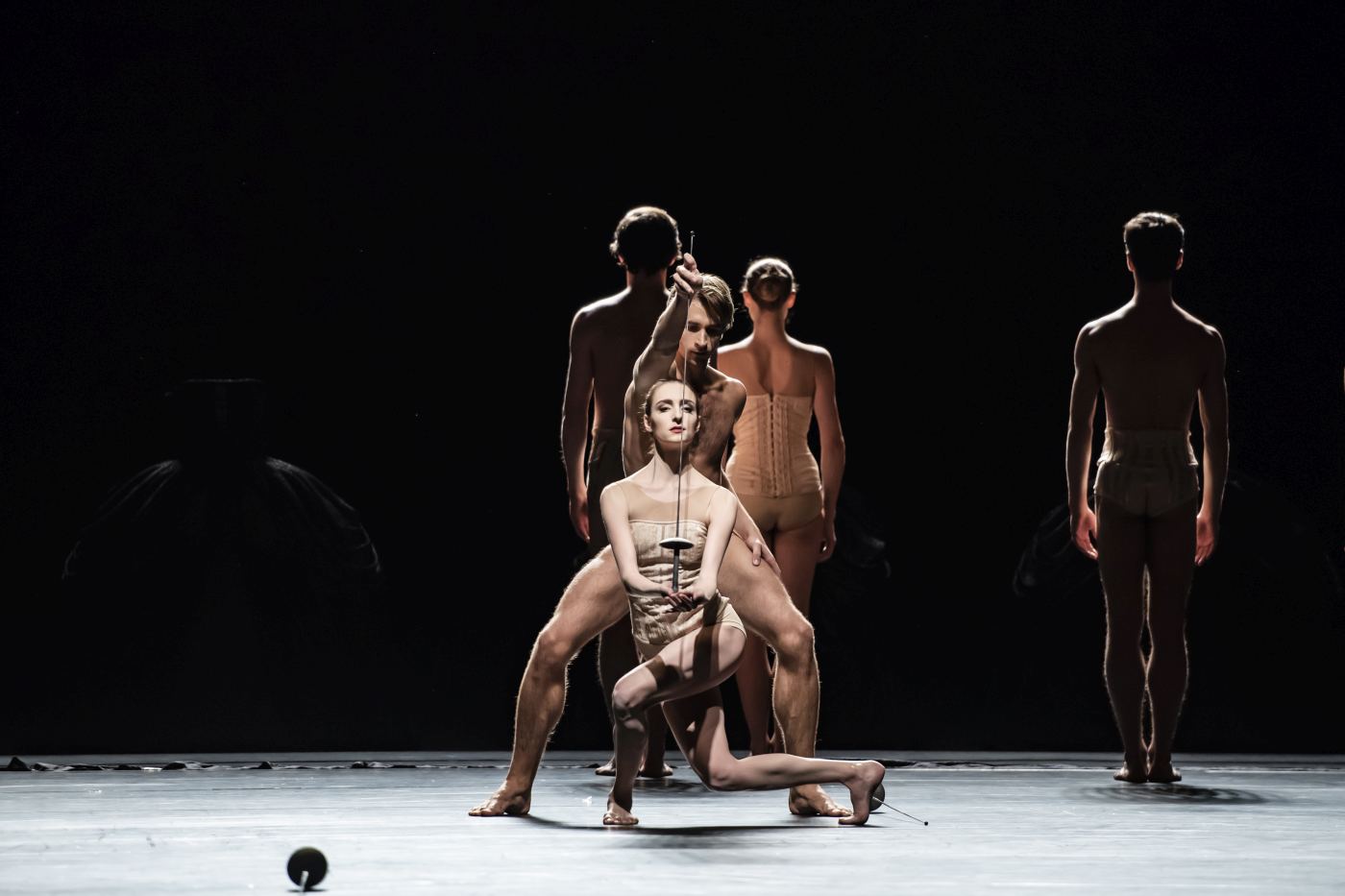 It's not merely the choreography that concers me, though (Hans van Manen, for example, draws on a characteristic creative vocabulary as well, but his ballets can be consumed en masse without losing their crispness), as Kylián's works suffer from other weaknesses. First – the usage of silence. Dance without music can be a powerful tool and should be used sparingly. In "Bridges of Time" the music stopped twice – for the final pas de deux of both "Bella Figura" and "Petite Mort" – and in both cases the choreography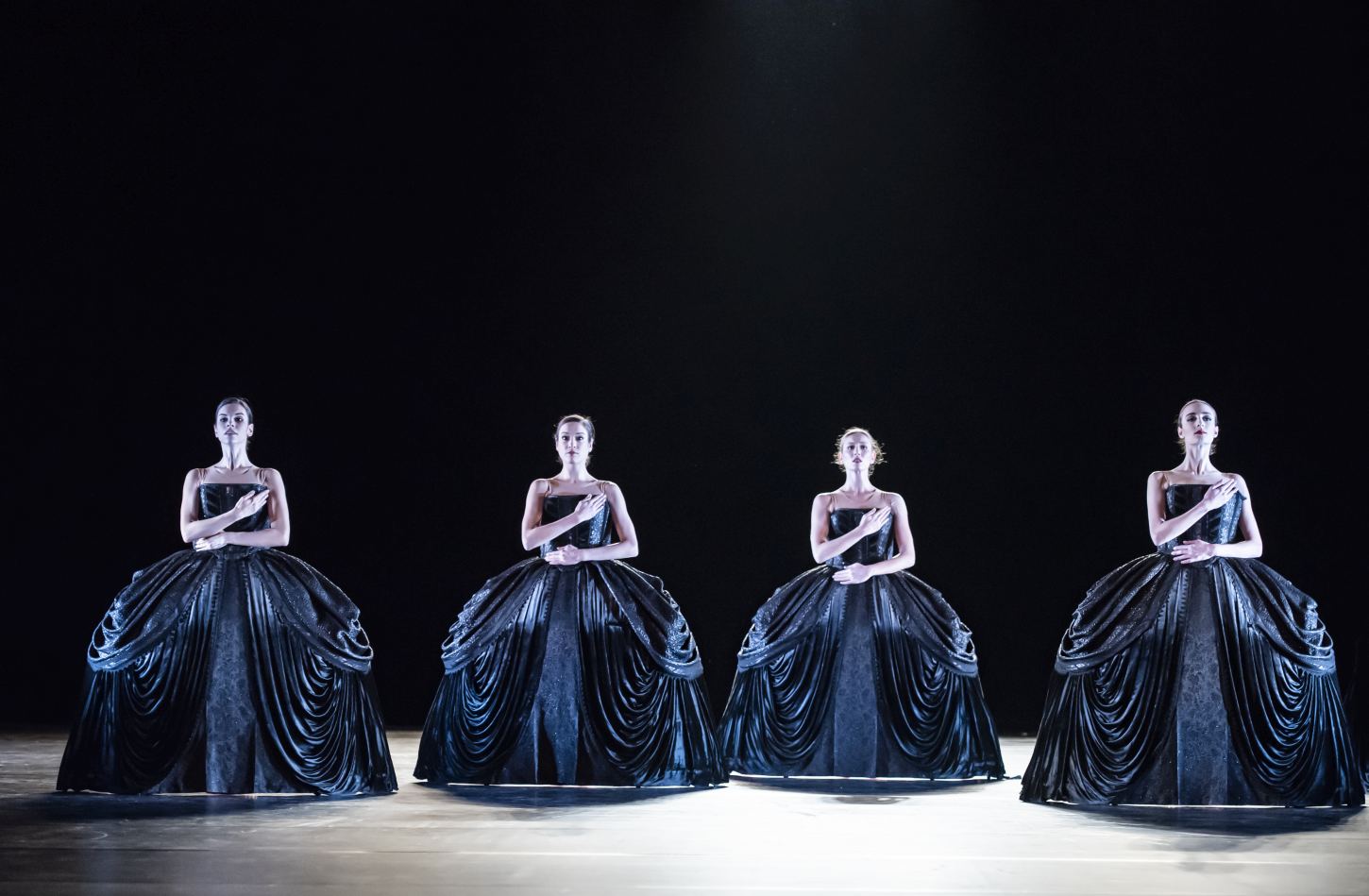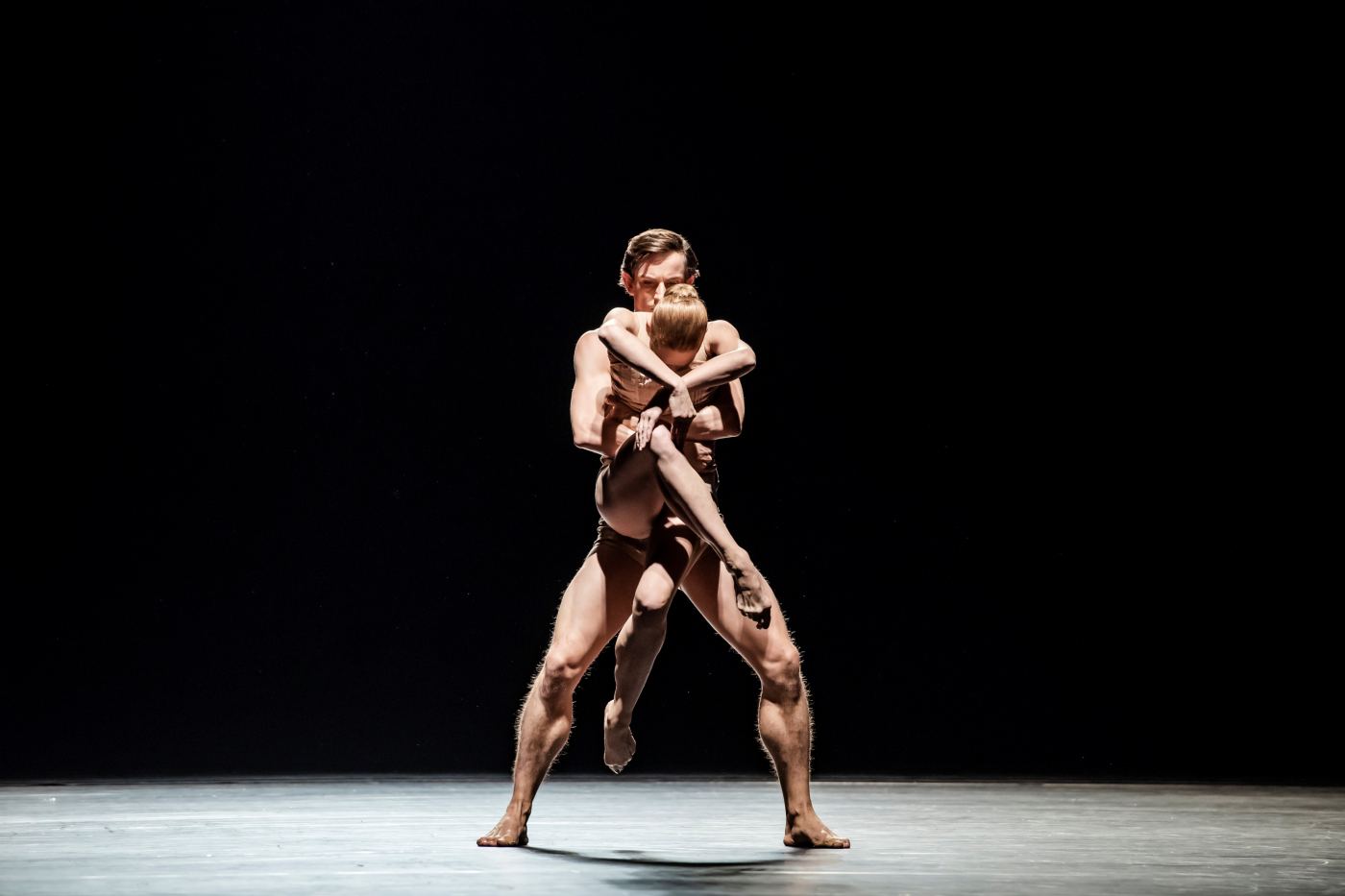 was uninspiring.
Another issue is Kylián's handling of eroticism. Take, for example, the two bare-chested women in "Bella Figura" kneeling face-to-face, their longing hands trying to touch the other's breasts before they slip out of their skirts. Pergolesi's "Stabat mater" accompanies them. In the background, flames flare in two bowls. What else is this other than a tacky scene of soft-porn displayed under a veneer of piety? Moreover, I don't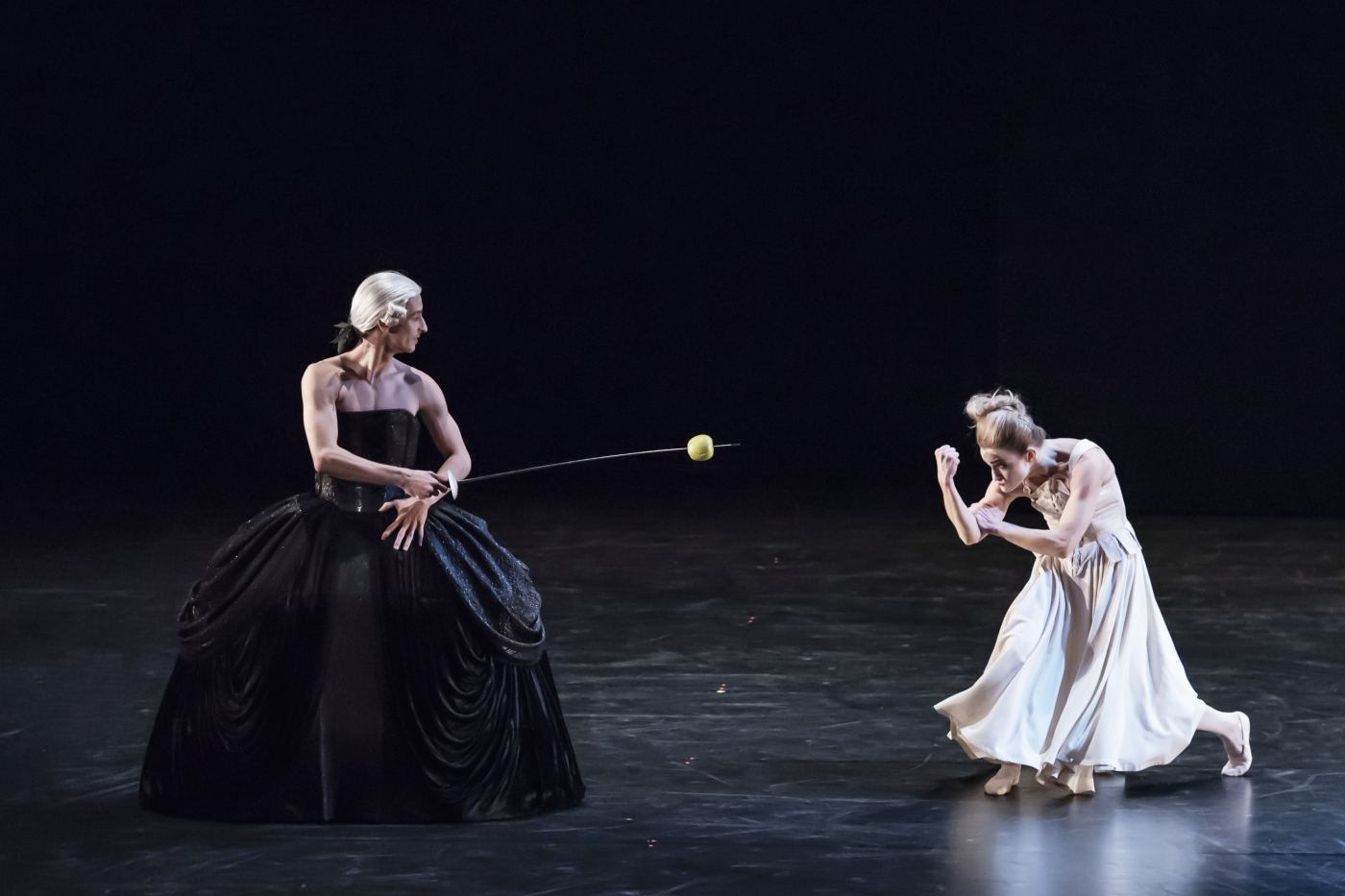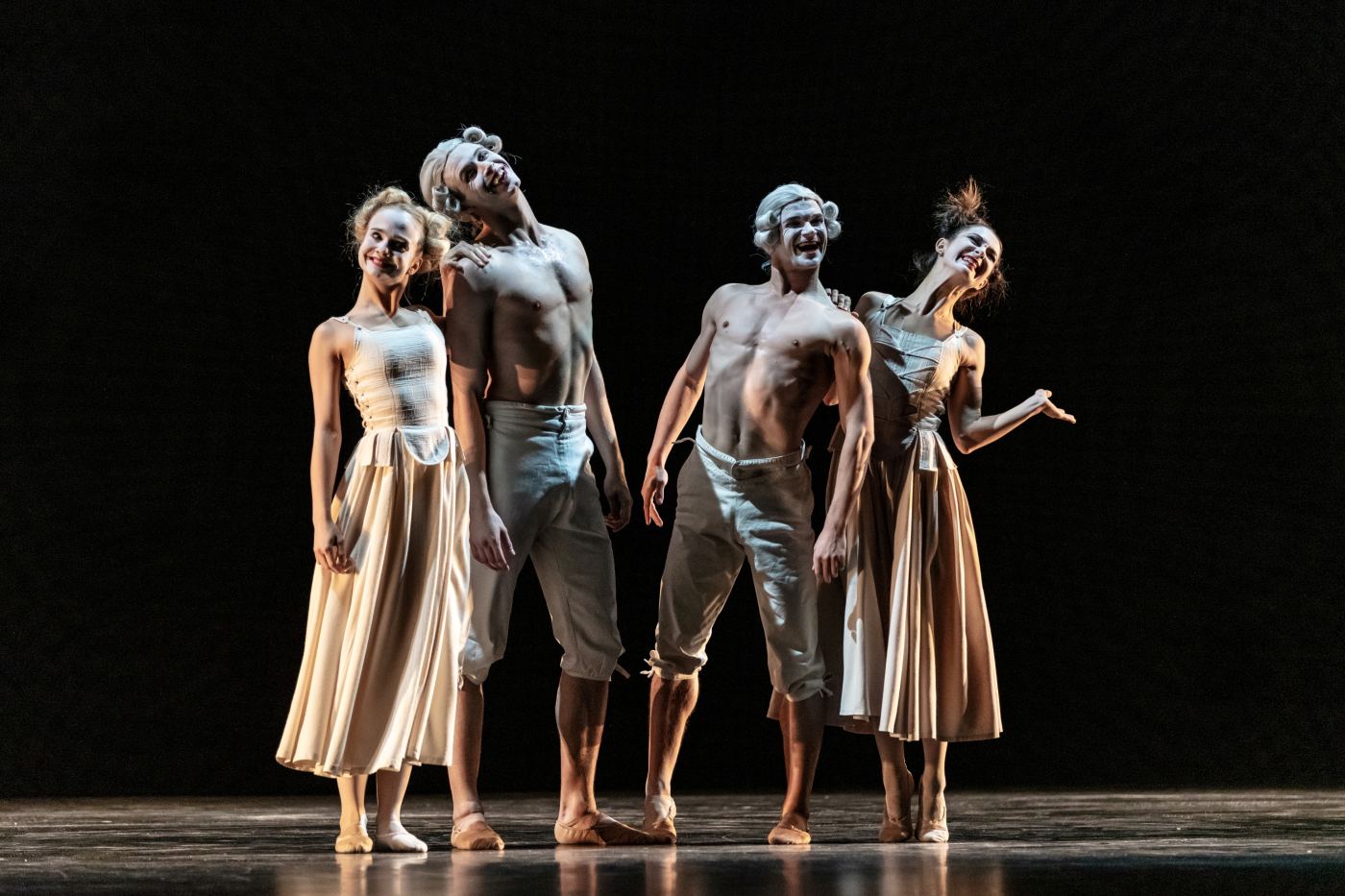 believe that it was necessary to send the ballerinas bare-chested onto the stage. Skin-colored bandeau-bras would not subvert the artistic intention (as it's not about voyeurism). The close connection established between male dominance, threatening weapons, and sex in "Petite Mort" also seems questionable to me.
The eroticism in "Six Dances" is rather vulgar, matching the ballet's thigh-slapping humor. Set to music by Mozart, the piece is funny on first viewing. I viewed it for a second time after seeing the similarly spirited "Birth-Day" and found the jokes worn-out.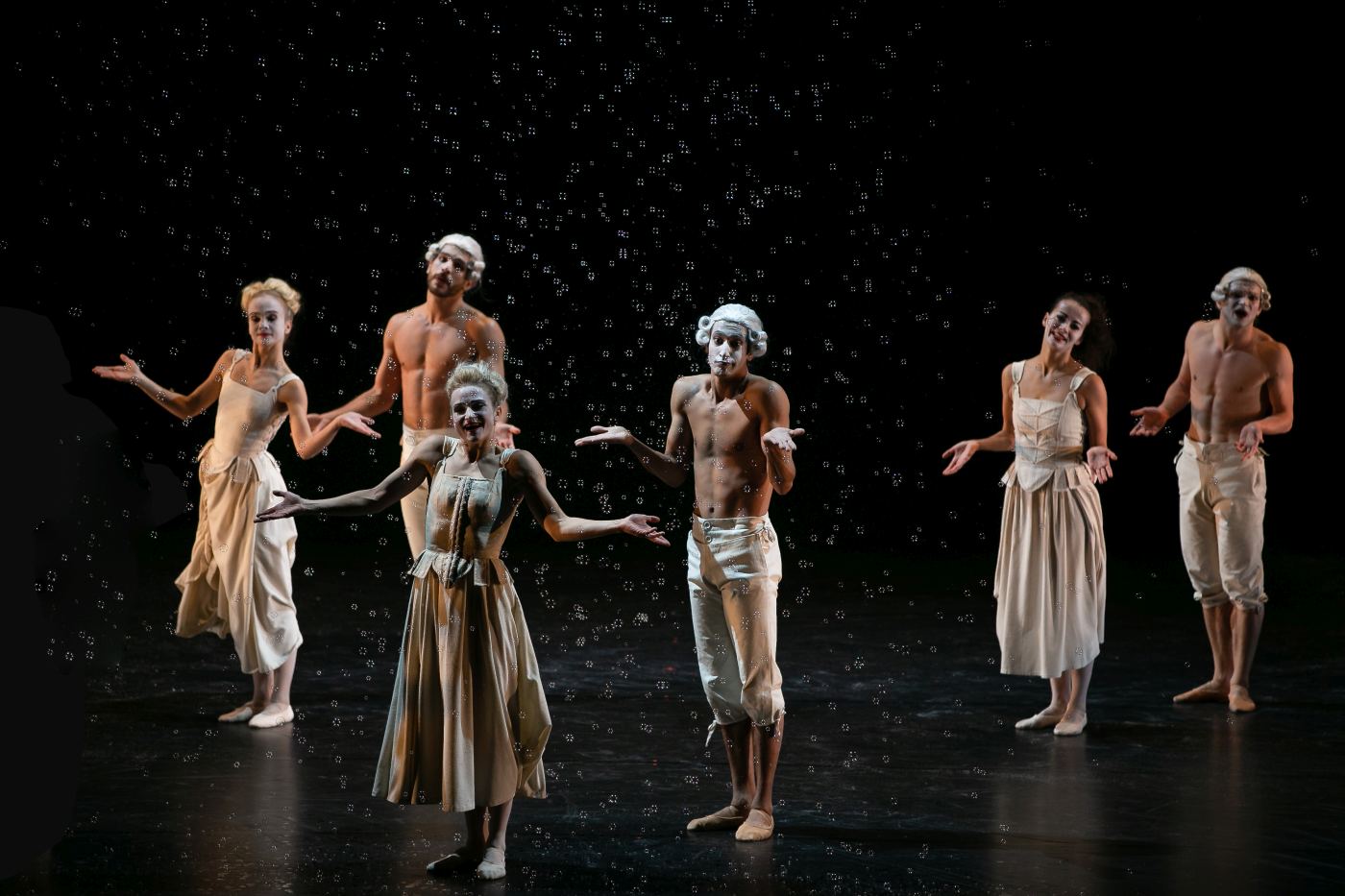 Links:
Website of the Czech National Theatre
Trailer "Bridges of Time"
Photos:
The photos partly show a different cast from an earlier performance.


"Bella Figura"

1.

Roger Cuadrado,

Laura Balogová,

and

Alice Petit, "

Bella Figura" by Ji

ř

í Kylián,

Czech National Ballet 202

2

© Serghie Gherciu

2.

Danilo Lo Monaco

and

Kristina Kornová, "

Bella Figura" by Ji

ř

í Kylián,

Czech National Ballet 202

2

3.

Adam Zvonař

and

Kristýna Němečková, "

Bella Figura" by Ji

ř

í Kylián,

Czech National Ballet 202

2

"Gods and Dogs"

4.

Francesco Scarpato

and

Kristýna Němečková, "

Gods and Dogs" by

Ji

ř

í Kylián,

Czech National Ballet 202

2

5.

Aya Watanabe and Jakub Rašek, "Gods and Dogs" by

Ji

ř

í Kylián,

Czech National Ballet 202

2



6.

Ayaka Fujii, Roger Cuadrado, and Francesco Scarpato, "Gods and Dogs" by

Ji

ř

í Kylián,

Czech National Ballet 202

2



7.

Matěj Šust and Morgane Lanoue, "Gods and Dogs" by

Ji

ř

í Kylián,

Czech National Ballet 202

2

"Petite Mort"

8.

Giovanni Rotolo and Magdaléna Matějková, "

Petite Mort"

by

Ji

ř

í Kylián,

Czech National Ballet 202

2

9.

Alice Petit and Dmytro Tenytskyy, "

Petite Mort"

by

Ji

ř

í Kylián,

Czech National Ballet 202

2



10.

Adam Zvonař and Nikola Márová, "

Petite Mort"

by

Ji

ř

í Kylián,

Czech National Ballet 202

2

© Serghie Gherciu

11.

Olga Bogoliubskaia, Magdaléna Matějková, Louise Corpechot,

and

Alice Petit, "

Petite Mort"

by

Ji

ř

í Kylián,

Czech National Ballet 202

2

"Six Dances"

12.

Matěj Šust and

Klára Jelínková, "Six Dances"

by

Ji

ř

í Kylián,

Czech National Ballet 202

2

© Serghie Gherciu



13.

Anna Novotná, Fraser Roach, Veaceslav Burlac, and Irina Burduja, "Six Dances"

by

Ji

ř

í Kylián,

Czech National Ballet 202

2



14.

Ensemble, "Six Dances"

by

Ji

ř

í Kylián,

Czech National Ballet 202

2

photos © Serghei Gherciu and Martin Divíšek

Editing:
Jake Stepansky