"Giselle"
State Ballet Berlin
Staatsoper unter den Linden
Berlin, Germany
September 18, 2022
by Ilona Landgraf
Copyright © 2022 by Ilona Landgraf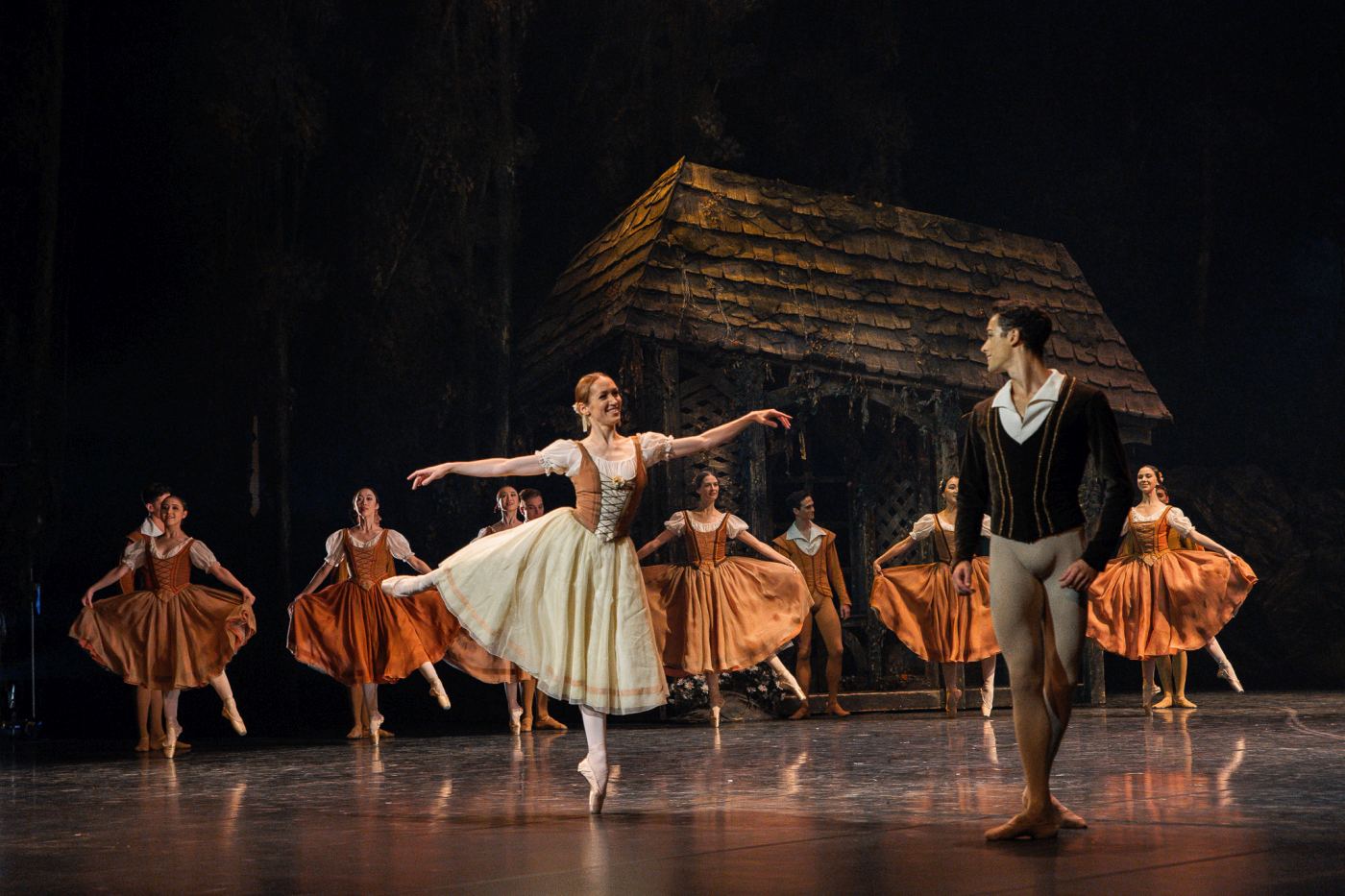 David Motta Soares honed his artistic skills under the watchful eyes of the teachers at the Bolshoi Ballet. This spring, he joined the State Ballet Berlin as a principal dancer, and in June he gave his debut as Prince Désiré in Marcia Haydée's "The Sleeping Beauty" alongside Ksenia Ovsyanick's Princess Aurora. Last Sunday, the two again shared the stage as the leading couple in Patrice Bart's rendition of "Giselle". How did they fare?
Albrecht and Giselle's romance, unfolding under the warm autumn sun shining on mother Berthe's quaint cottage yard (set and costumes by Peter Farmer), was not as sweet as expected. In Moscow, Motta Soares had danced Albrecht in Yuri Grigorovich's "Giselle". Bart's version was new for him and his Albrecht here – cocksure and confident – flitted between gentle wooing and impatient attempts at taking. In certain moments he stood with his arms crossed, signaling reserve. After two botched tours en l'air, Motta Soares seemed slightly unsettled. Though he made a decent showing by the end of his second solo (Pas de vendanges), its piecemeal choreography – involving a great deal of jumping back and forth, as if drunk on infatuation and indecisive about which direction to move – offered little chance to shine.
Ovsyanick's Giselle was cheerful and lighthearted, even if lacking charisma. In the crucial scene in which she discovers Albrecht's deceit, she proved a competent actress in expressing a shock that would turn fatal – though the drama remained strangely unemotional, as if unfolding behind a glass wall. What I missed most was a harmony between the two lovers, an invisible bond that might have melted their movements into a union.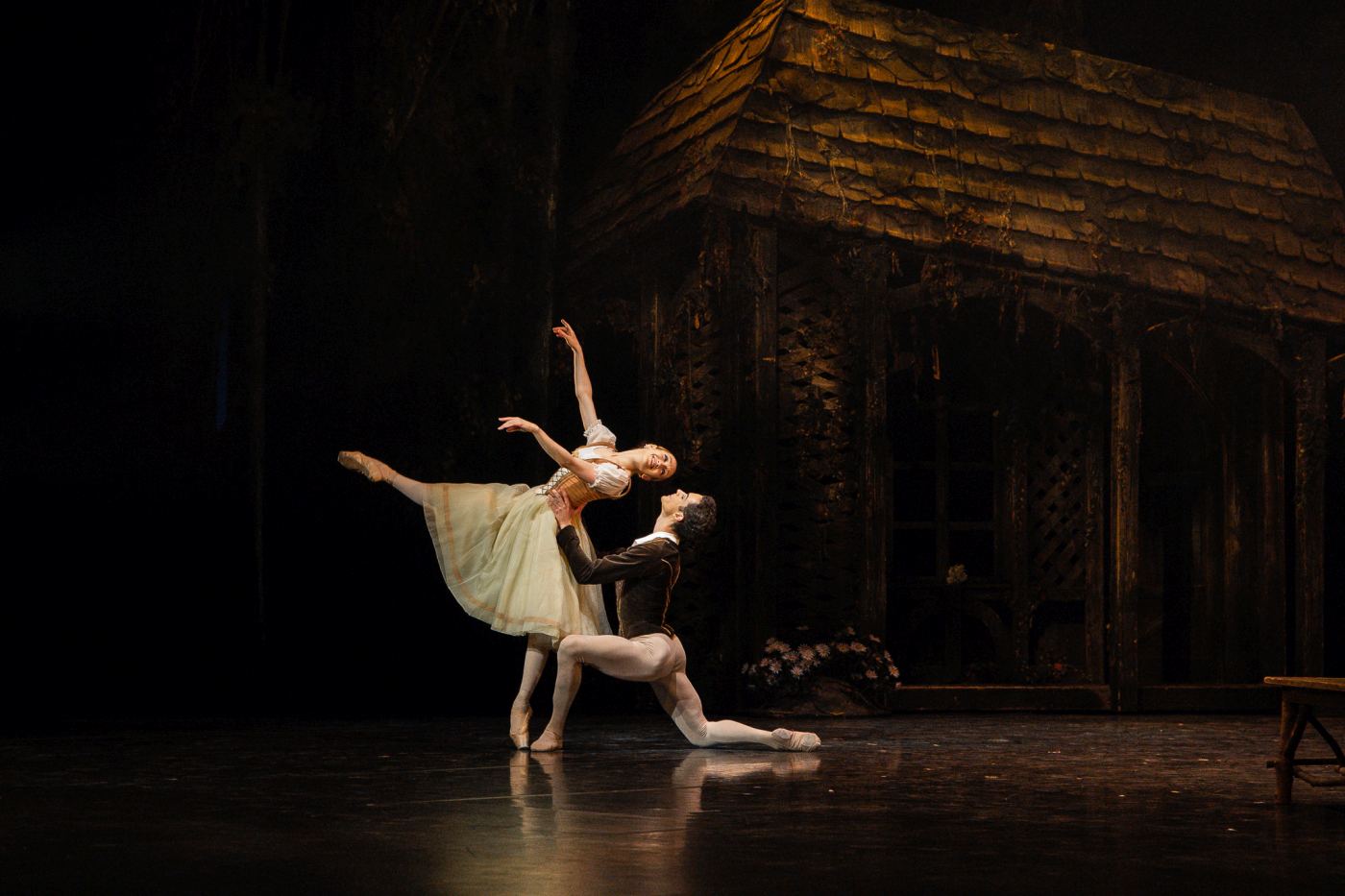 Luckily, some sort of magic happened over the break and, as if a switch had been flicked, both Ovsyanick and Motta Soares returned in fine form in Act II. Suddenly, Giselle and Albrecht's tragic love affair was rife with feeling, their deep connection felt in every perfectly-performed step. Ovsyanick, calm and centered, added an ethereal tenderness to her fleet footwork (performing quicksilver pas de couru!). Struck by Myrtha's spell, she pinwheeled like a wound-up doll – but eventually her love for Albrecht triumphed against evil. Motta Soares, though stuck with a rudimentary series of entrechats and exaggerated backbends that marred the flow of his final solo, wielded his training and delivered a clean performance – spot-on tours en l'air included.
Vera Segowa made her debut as well by dancing in the role of Queen Myrtha. I found her to be too athletic for a weightless ghost – at present, she is building her regality on a stiff upper body rather than generating it from inside. As Monya, Alizée Sicre flew fleet-footedly through her solo; Luciana Voltolini was an immaculate Zulma. The corps of wilis, though initially not precisely in sync, improved over time and grew into a powerful man-hunting force.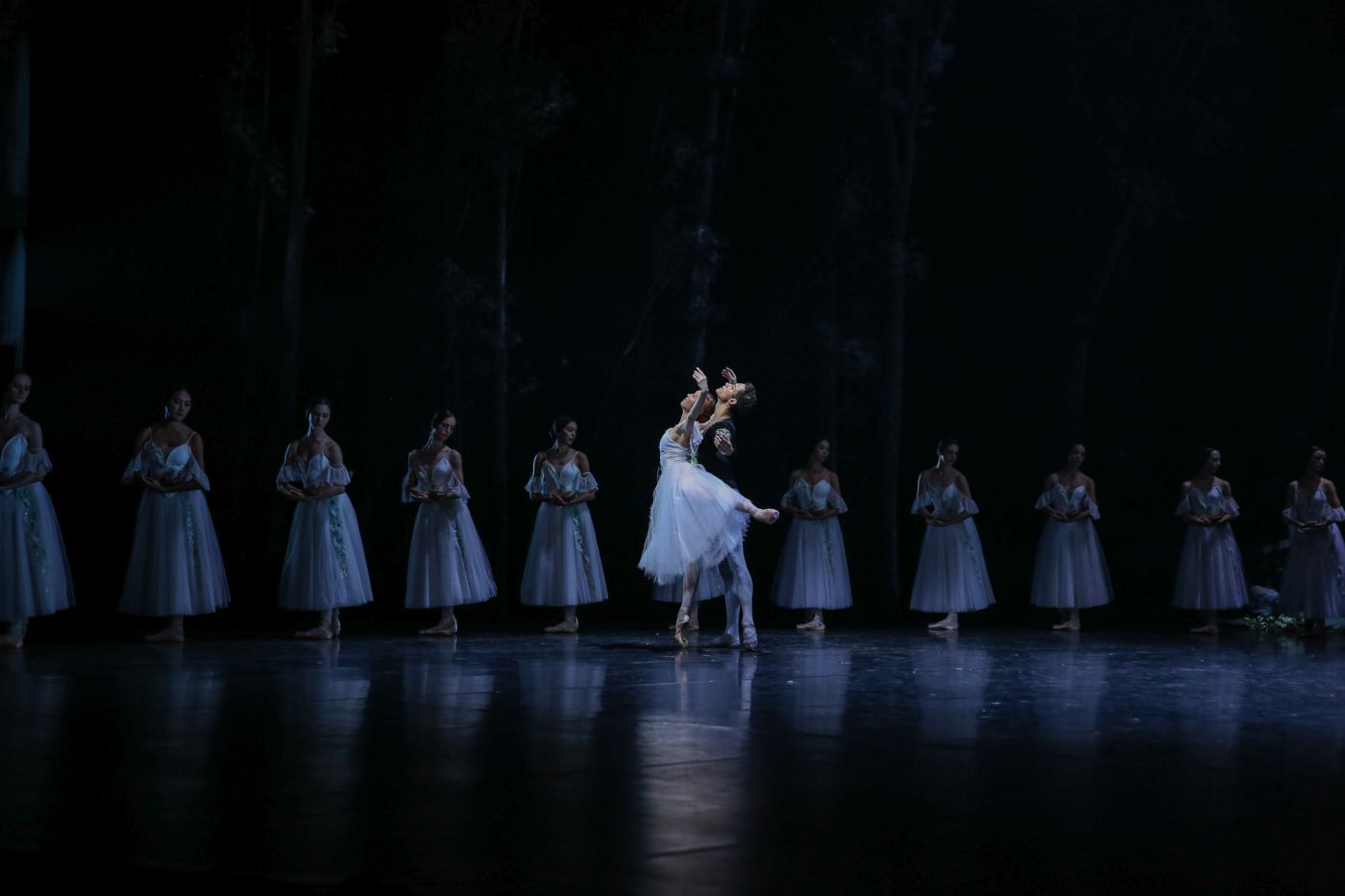 Albrecht's rival Hilarion was danced by Alexei Orlenco. Martina Böckmann portrayed Giselle's mother, Berthe. Julia Golitsina made Albrecht's fiancée Bathilde utterly smug. She was accompanied by Yevgeniy Khissamutdinov as her father, the Prince of Courland. Yuria Isaka and Dominic Whitbrook's peasant pas de deux was the highlight of the village fair. I especially remember Isaka's bouncy, fluffy solo. Though the dancing village youth lacked synchronicity, their cheerfulness and elan couldn't help but waft out from the stage to the audience.
From the first tune on, Paul Connelly and the Staatskapelle Berlin made clear, that their rendition of Adolphe Adam's score would be a fine one.
Link:

Website of the S

tate Ballet Berlin

Photos:

1.

Ksenia Ovsyanick

(

Giselle

),

David Motta Soares (Duke Albrecht), and ensemble

, "

Giselle

" by

Patrice Bart

after

Jean Coralli and Jules Perrot

, State Ballet Berlin

2022

2.

Ksenia Ovsyanick

(

Giselle

)

and

David Motta Soares (Duke Albrecht)

, "

Giselle

" by

Patrice Bart

after

Jean Coralli and Jules Perrot

, State Ballet Berlin

2022

3.

Ksenia Ovsyanick

(

Giselle

),

David Motta Soares (Duke Albrecht), and ensemble

, "

Giselle

" by

Patrice Bart

after

Jean Coralli and Jules Perrot

, State Ballet Berlin

2022

all photos © Mariia Kulchytska

Editing:
Jake Stepansky