"Hungarian National Ballet Institute Exam 2023"
Hungarian National Ballet Institute
Eiffel Art Studios
Budapest, Hungary
June 24, 2023 (matinee)
by Ilona Landgraf
Copyright © 2023 by Ilona Landgraf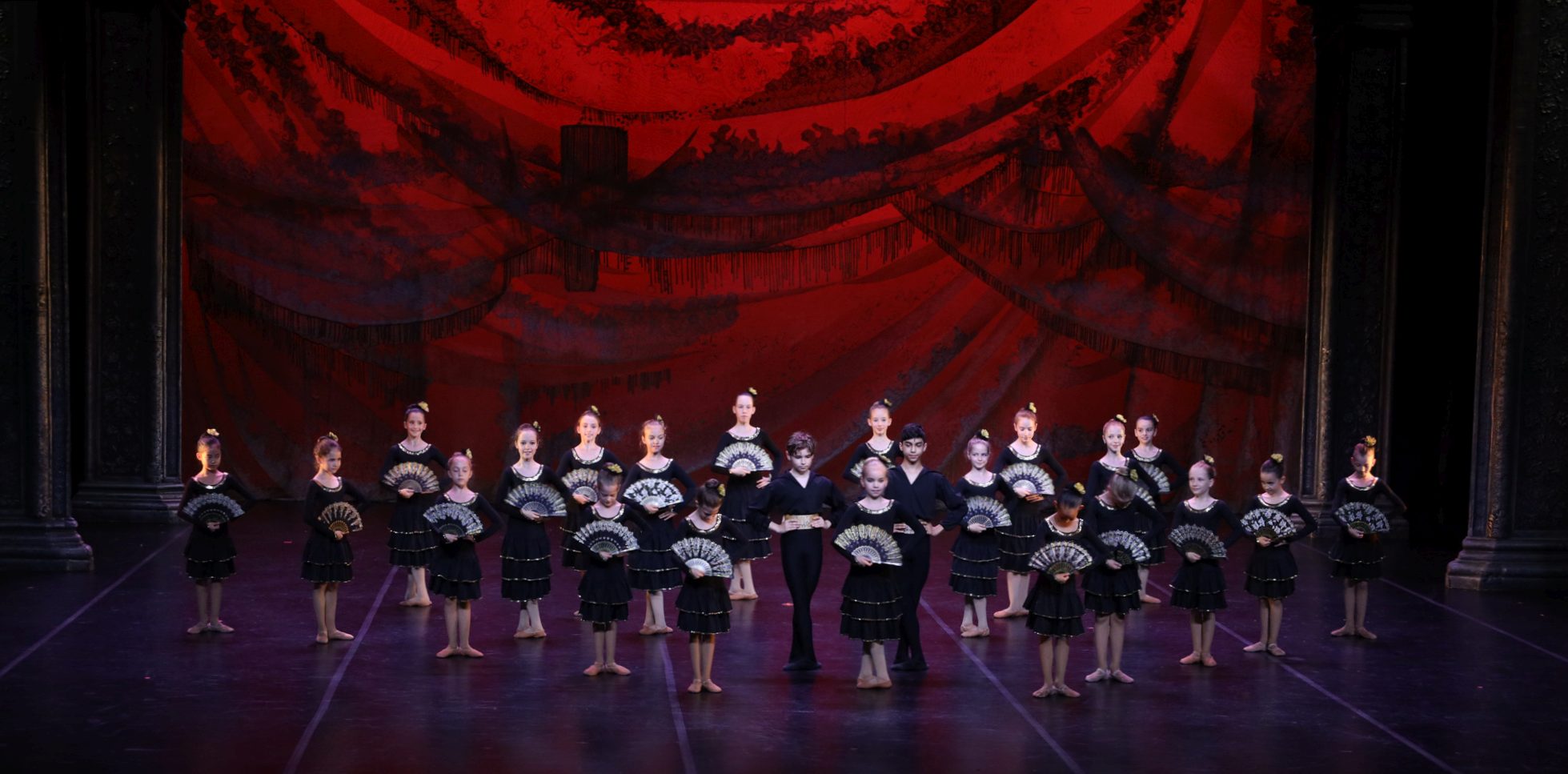 Everyone seemed in a flurry ahead of the Hungarian National Ballet Institute's end-of-the-year exam. Groups of last-minute guests queued at the ticket stall, impatient for picking up their tickets. Staff members scanned the computer for bookings which miraculously had disappeared (mine included); one mother nervously waved for someone to deliver a packet of dance tights to her daughter backstage. The show started ten minutes late and – due to a packed program – lasted twenty minutes longer.
No less than thirty-eight pieces were presented in the two-part gala by – if correctly counted at curtain call – sixty-seven students in total. That only nine of them were male, substantiates Balanchine's famous statement that "Ballet is woman".
Not shy in challenging their students, petite Luca Solymosi (preliminary intermediate 1) performed a soft-shoe variation of Florine of Petipa's Bluebird pas de deux, Dorottya Tóth (3rd-year) tackled a fairy variation of Petipa's "Sleeping Beauty", and Róza Fövenyi (1st-year) portrayed the jaunty title heroine of Nina Anisimova's "Gayane". Together with Örs Domonkos Molnár (3rd-year) in the role of a grandpa, Tóth also embodied a granny suffering from back pain. All ailment was gone though, the moment both set off for a feisty tap sequence.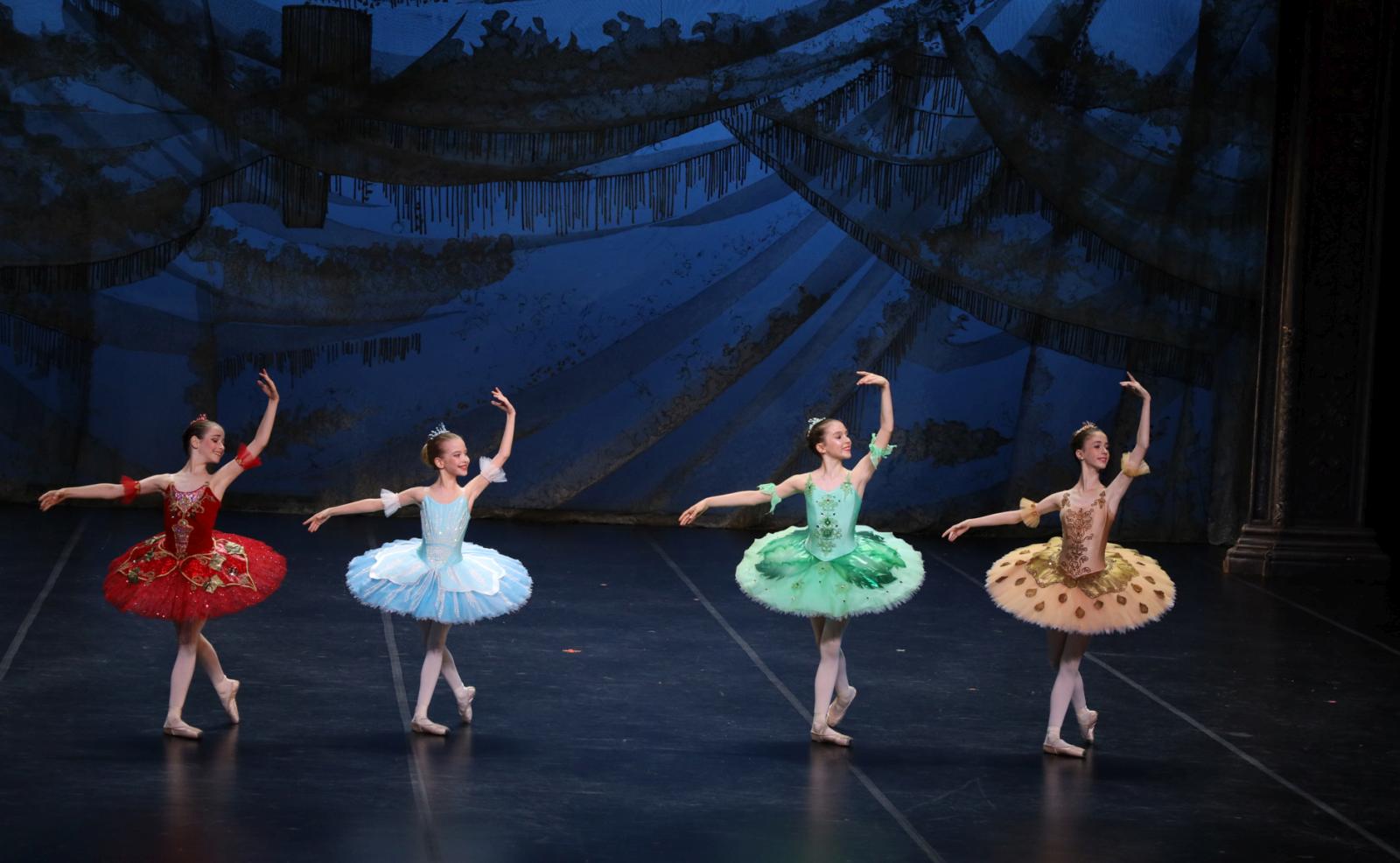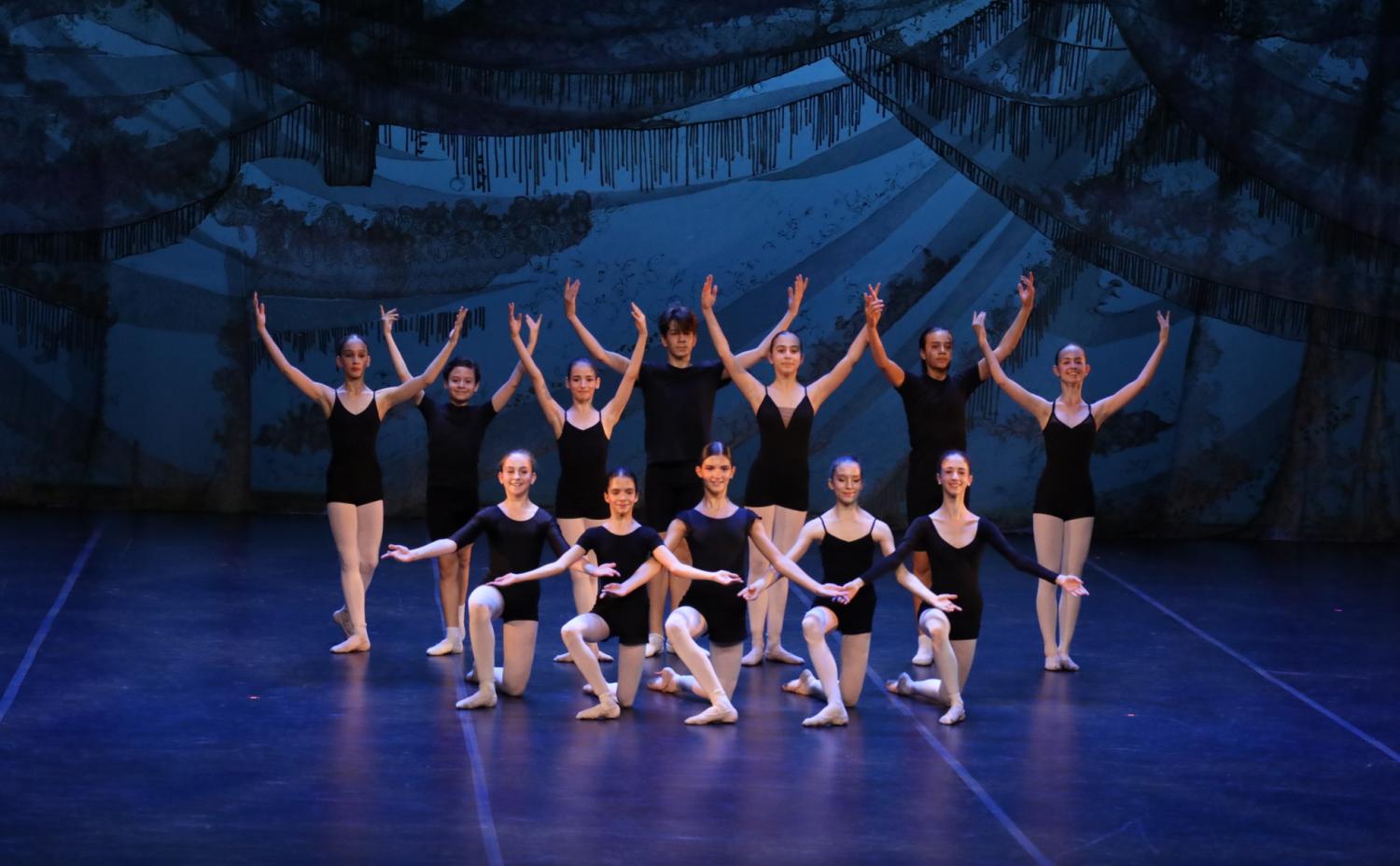 Little Léna Szonja Pál (preliminary intermediate 2) dutifully swept clean as Cinderella (a role from the in-house production "Little Sleeping Beauty"); Szelina Qu Zixi (preliminary intermediate 1) was a charming child-Cupid, and Emily Grace Koncz Boersma (1st-year) a determined Hungarian folk dancer. I found the "Tarantella" of Adél Pálfi (preliminary intermediate 2) irresistibly sweet and her "Witch Day" solo (by Adrienn Vétesi), for which she sported black braids and a polka-dot dress, a crackerjack. Together with Bertalan Máté Vincze (preliminary intermediate 2) – my favorite Fritz in last winter's "Nutcracker" – she portrayed a cute Coppélia-doll.
Sára Schimicsek (2nd-year student) also performed twice. First, her Little Red Riding Hood fled from the wolf of Levente Hommer (1st-year), later she returned for a solo of "Paquita".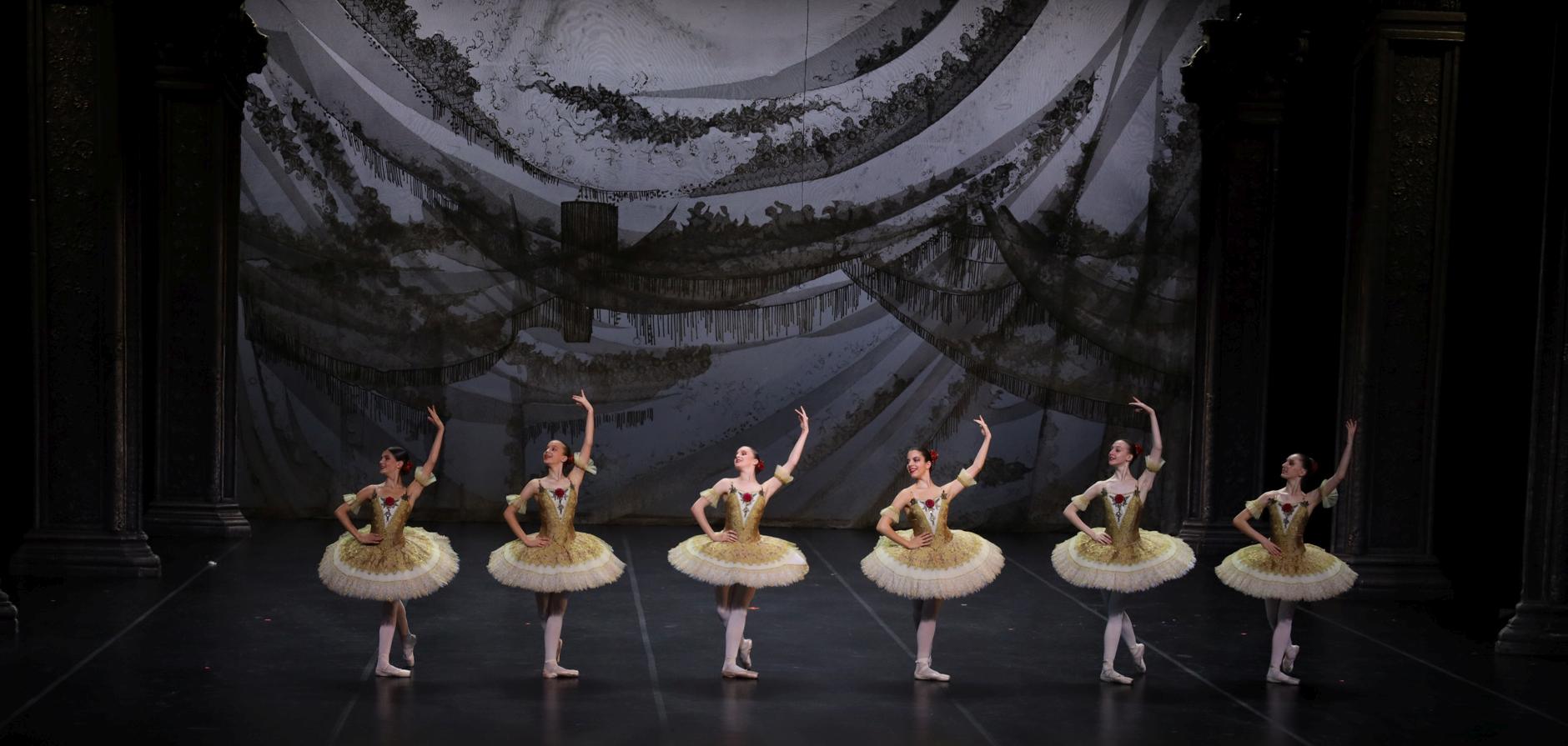 Laura Berki (3rd-year) demonstrated her solid classical technique in a solo but seemed to tense up in a pas de deux alongside Lukács Márton Kiss (3rd-year). Kiss later danced a solo from "Paquita" which reinforced my impression of him at previous occasions – he has poise, precision, and a princely composure.
"La fille mal gardée" was represented thrice, each excerpt originating from a different choreographer. The cockerel of Gergely Apor Mólnar (5th-year) kept the hens in Ashton's version on the run. Júlia Pásztor (2nd-year) was the modest, down-to-earth Lise of Alexander Gorsky's version, whereas Julianna Éva Pollák, also a second-year student, turned the Lise of Bronislava Nijinska's version into an affected show girl. The same applies to Pollák's Dragonfly-solo (choreography by Adrienn Vétesy). Pollák's success in international competitions is well deserved, but it's of no use to view oneself as a little star.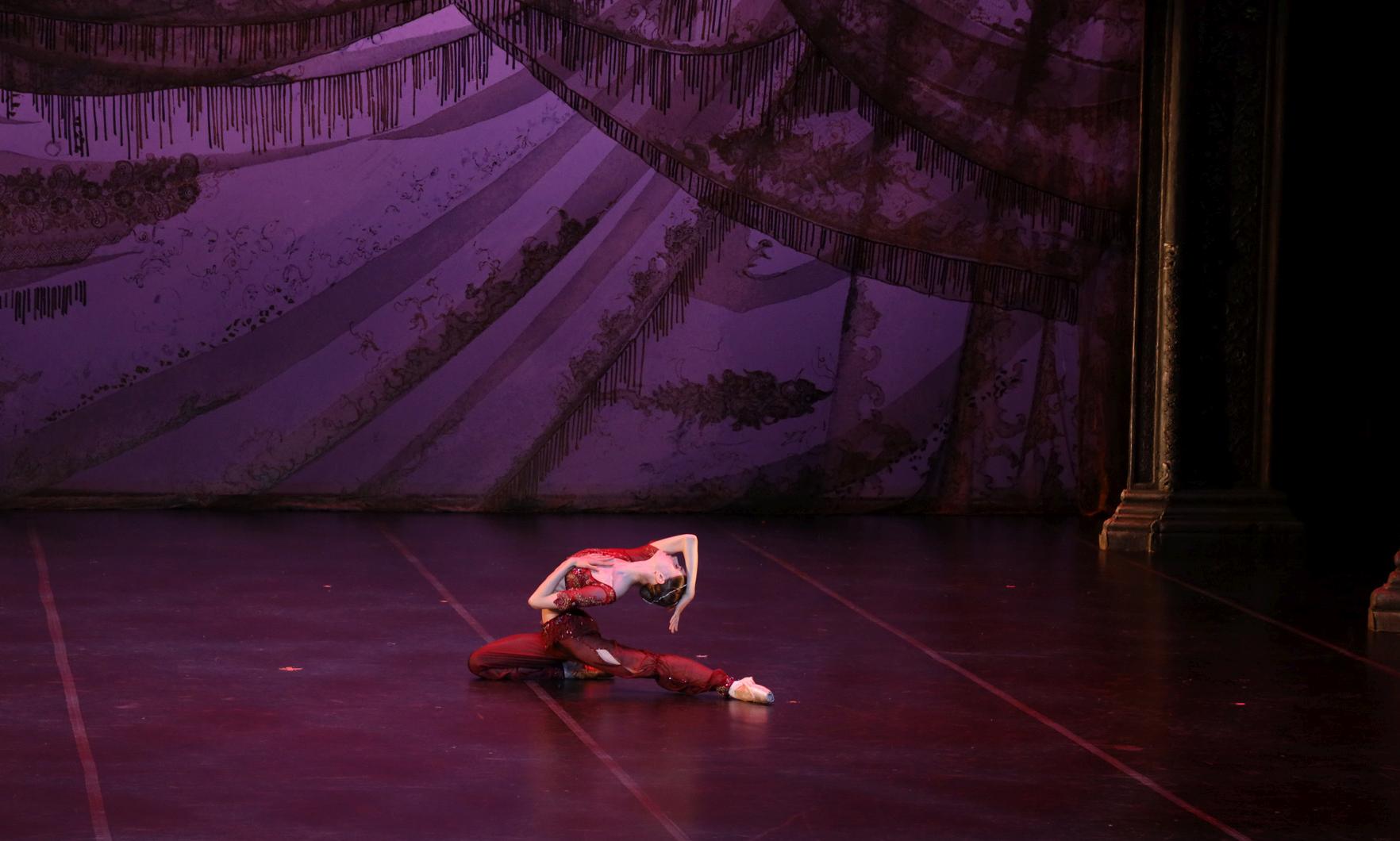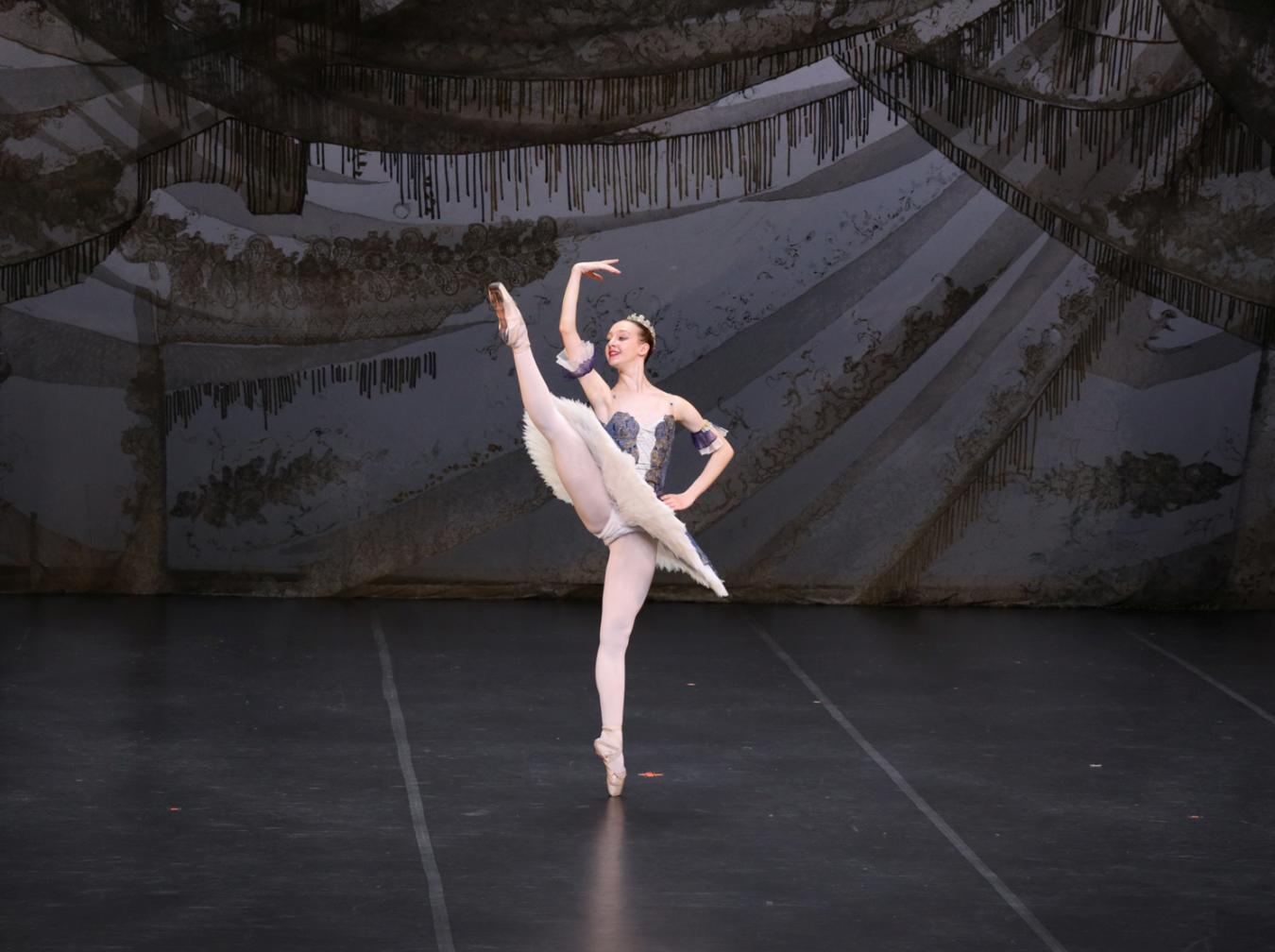 Petipa's "Le Corsaire" was tackled by Lili Boróka Pásztor (7th-year) and Gergely Apor Mólnar. Pásztor was a glittery, self assured Gulnare in the Pas d'esclave, while Mólnar had the guts to perform the bravura solo of the slave Ali. Unfortunately, Pásztor's modern piece ("As the Water" by Katalin Stáry) was choreographically weak. The same applies to Mariia Prangova (5th-year) whose Grand Pas Classique by Victor Gsovsky had incomparably more substance than the narcissistic "Heartbeat" solo she choreographed for herself. Also, Cecilia Porkólab (7th-year) fared much better as Nikiya from "La Bayadère" than in the modern choreography of "Wave".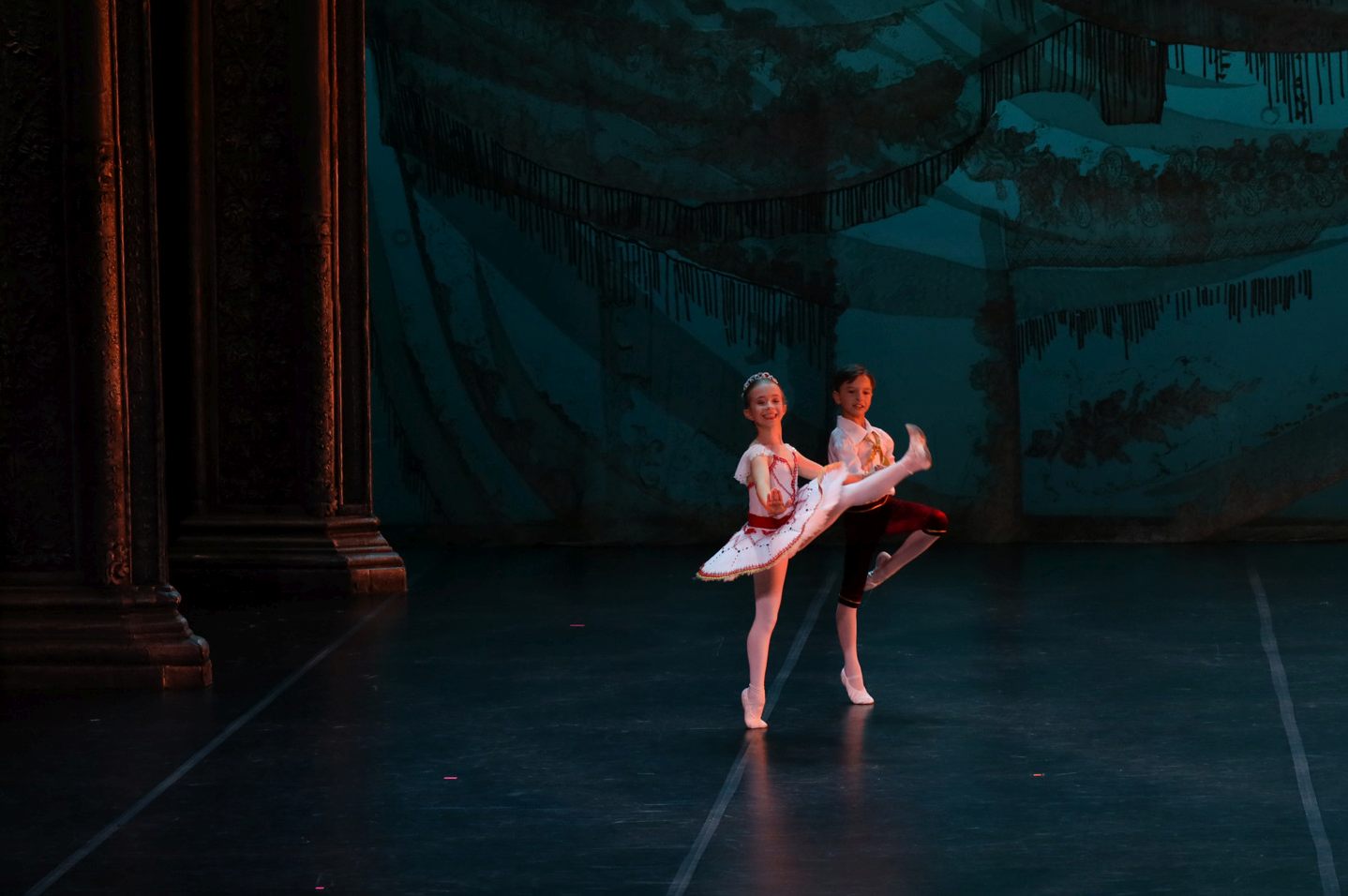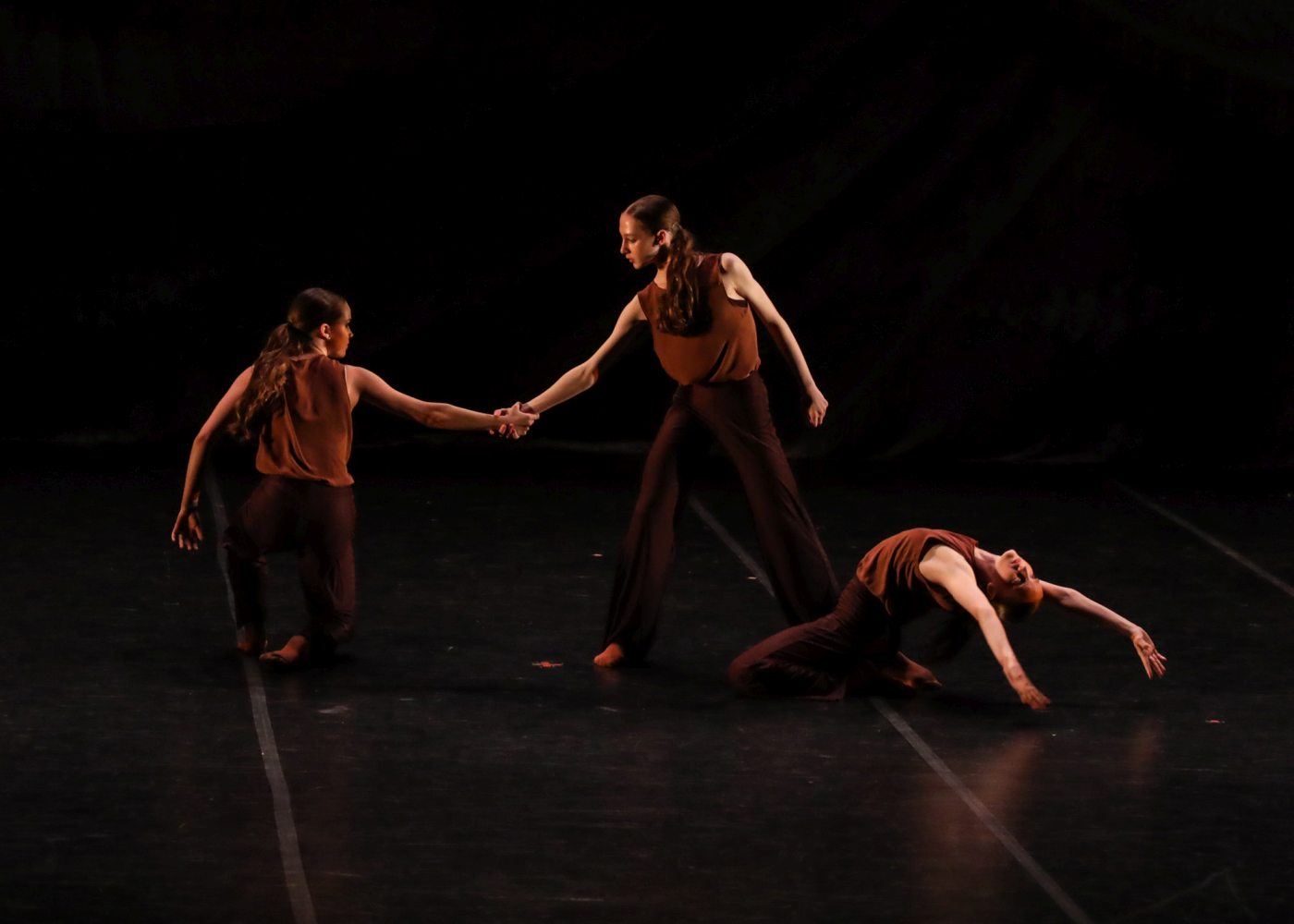 Much applause showered on the 2nd-year students Johanna Steiner-Isky and Viacheslav Hosachynskyi in "Memory of a Meeting" (heartwarming choreography by Olga Chernakova and Dmitrij Kirejko). They portrayed a couple from the good old days – when a kiss on the hand made a woman almost faint. The choreography told a love story from cloud nine to divorce to happy reunion.
Of the nine group dances, the witty "Wrong Number" concluded the first part of the program, and the five revue girls of "Let the good times roll" effectuated the piece's title in a jiggy finale.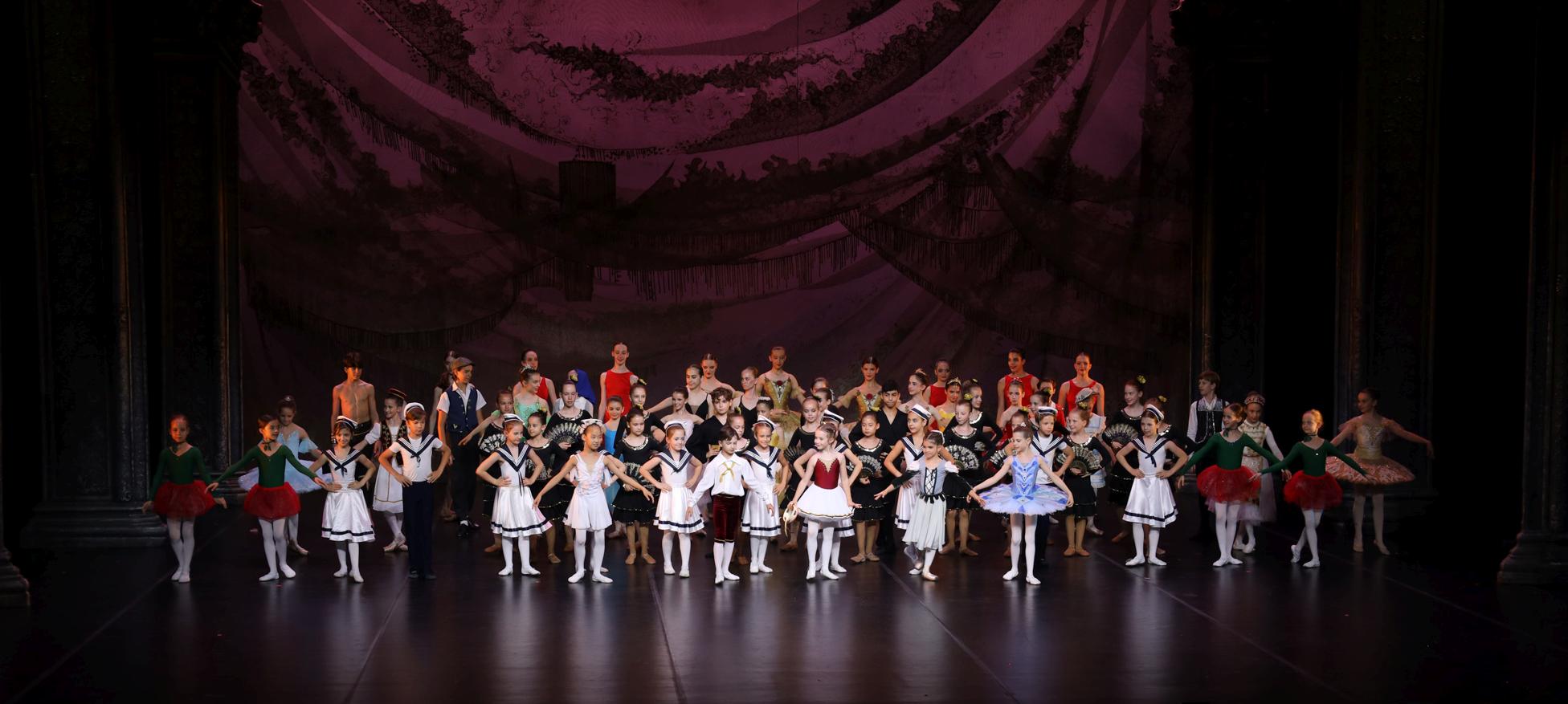 Link:
Website of the Hungarian National Ballet Institute

Photos:

1.

Spanish dance (advanced 1

st

group and grade I)

, "

Hungarian National Ballet Institute Exam 2023",

Hungarian National Ballet

Institute

2023

2.

Students from grade II, III, and V, "Hungarian National Ballet Institute Exam 2023",

Hungarian National Ballet

Institute

2023

3.

Helka Regényi, Júlia Pásztor, Lili Erzsébet Szabó, and Zsófia Enikő Albert, Pas de Quatre from the opera "La Gioconda" by Marius Petipa and Olga Chernakova, "Hungarian National Ballet Institute Exam 2023",

Hungarian National Ballet

Institute

2023

4.

Léna Petrovics, Hanga Petra Tőkey, Réka Gyöngyösi, Blanka Rácz-Fazakas, Mariia Prangova, and Lili Csenge Koltay-Szabó, variation from "Paquita" by Marius Petipa,

"Hungarian National Ballet Institute Exam 2023",

Hungarian National Ballet

Institute

2023



5.

Mariia Prangova

, "Grand Pas Classique" by Victor Gsovsky, "Hungarian National Ballet Institute Exam 2023",

Hungarian National Ballet

Institute

2023

6.

Cecília Porkoláb, Nikiya variation from "La Bayadère" by Marius Petipa,

"Hungarian National Ballet Institute Exam 2023",

Hungarian National Ballet

Institute

2023

7.

Adél Pálfi and Bertalan Máté Vincze, "Dolls" by Dace Radina, "Hungarian National Ballet Institute Exam 2023",

Hungarian National Ballet

Institute

2023

8.

Lili Boróka Pásztor, Mariia Prangova, and Réka Gyöngyösi, "Memento" by Katalin Stáry, "Hungarian National Ballet Institute Exam 2023",

Hungarian National Ballet

Institute

2023



9.

All students, "Hungarian National Ballet Institute Exam 2023",

Hungarian National Ballet

Institute

2023

all photos

©

Tamás Nánási

/

Hungarian State Opera

Editing:
Samuel Snodgrass