"The Nutcracker And The Mouse King"
Dutch National Ballet
Dutch National Opera & Ballet
Amsterdam, The Netherlands
December 24, 2021 (livestream)
by Ilona Landgraf
Copyright © 2021 by Ilona Landgraf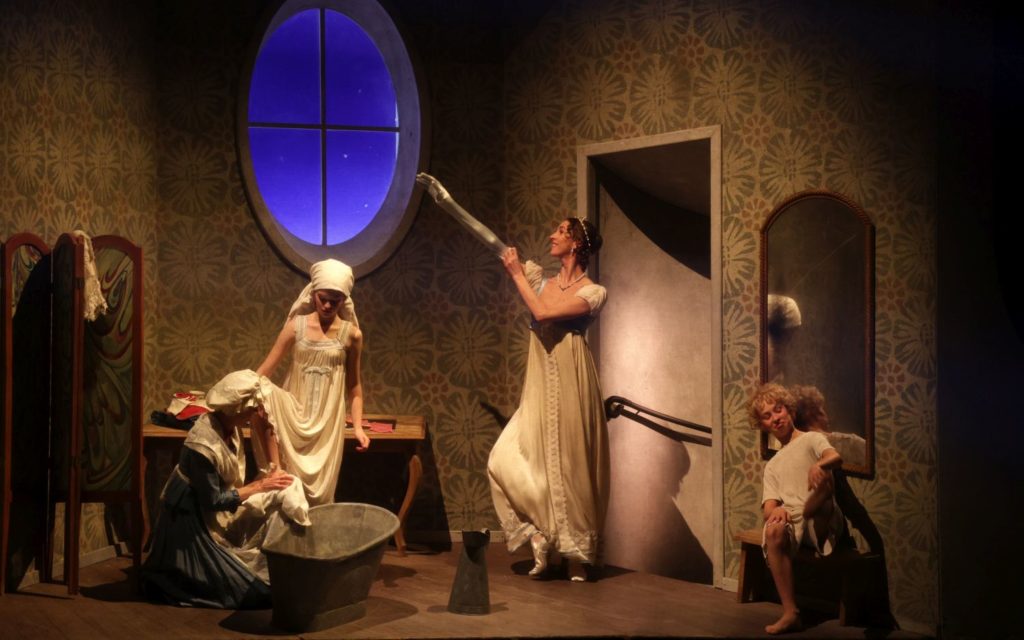 The Dutch National Ballet's "Nutcracker" series was abruptly brought to an end due to – what else – "COVID-19 related restrictions." A lockdown was once again imposed on the entire country – this time until mid-January. Nevertheless, the company decided to dance their Christmas Eve performance, which they'd intended to livestream. As artistic director Ted Brandsen welcomed the online audience from the empty auditorium, it was clear that the situation was a difficult one – emotionally and beyond.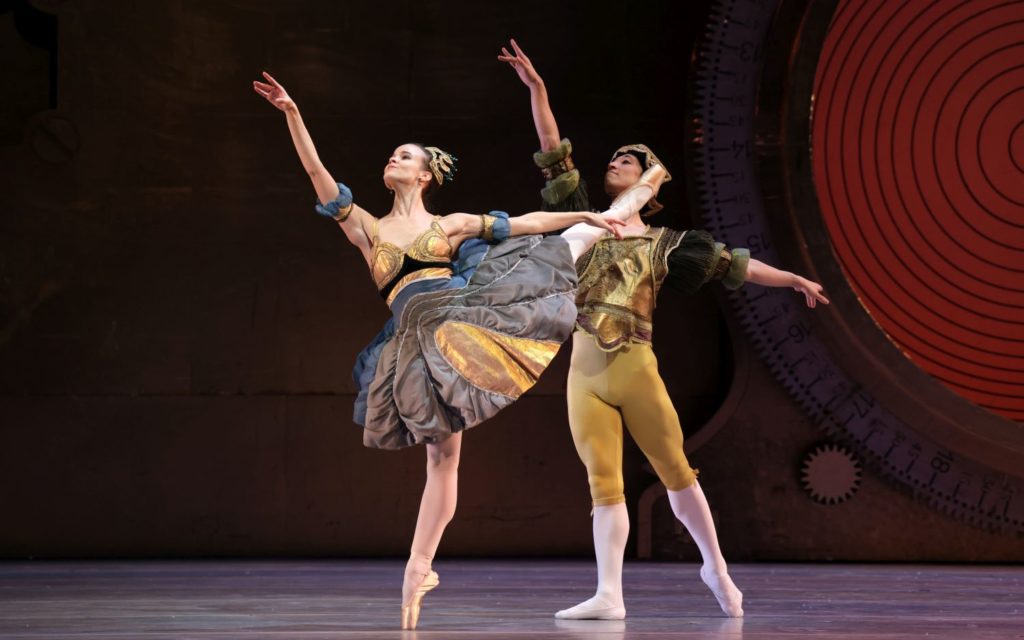 Although the original cast was re-shuffled on short notice (Riho Sakamoto stepped in for Anna Tsygankova as Clara Staalboom; Martin ten Kortenaar replaced James Stout in the role of the Nutcracker), the Staalboom's St. Nicholas party flowed perfectly. Jozef Varga's Drosselmeyer radiated an aura of omniscience. Though bent over with age and a stiff lower back, he fought the Mouse King (Giorgi Potskhisvili) as confidently as a puppet master pulling puppet strings. Potskhisvili, who joined the Junior Company of Dutch National Ballet in 2020 and has danced as élève in the main company since 2021, was so dominant and physically strong a Mouse King that his army of mice lay submissively on their backs. Ten Kortenaar swiftly switched between the edgy gyrations of a Nutcracker-robot to the litheness of a cavalier.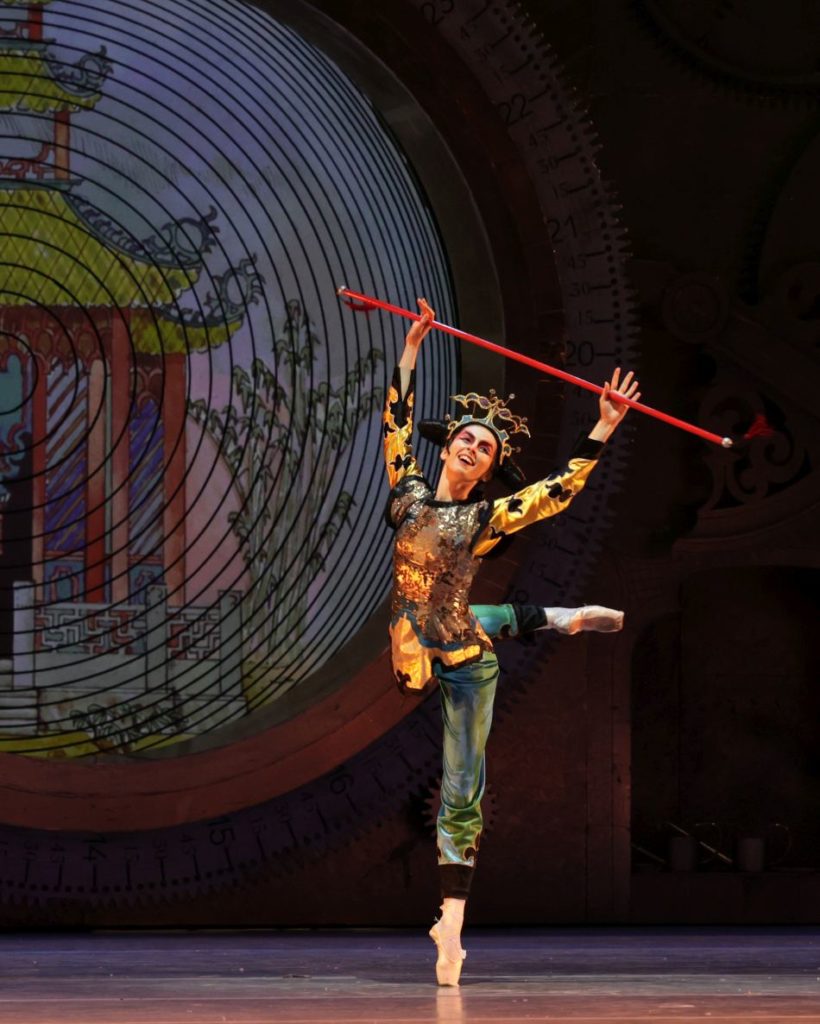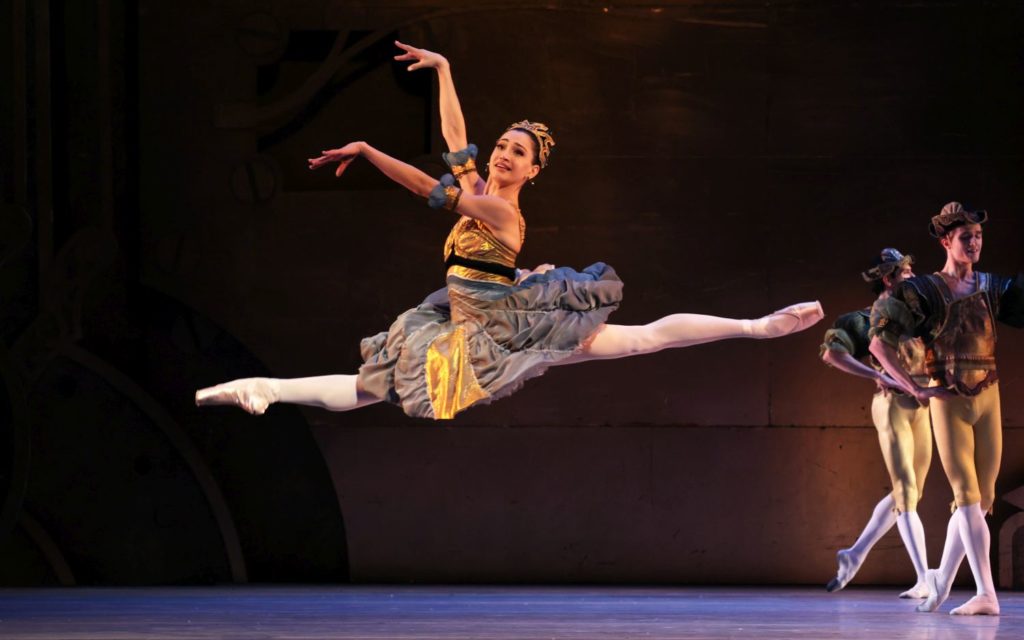 Since his face is hidden behind a mask, his transformation into the Prince (Constantine Allen) comes as a surprise. Allen, a handsome Prince, brought charm to his fine jumps and neat timing. Sakamoto's Clara credibly matured from an infatuated girl to a lovestruck woman. In the moment that she realized that her Grand Pas de Deux with Allen was going smoothly, she went all out, her eyes beaming. There couldn't have been a more sweeping and energetic couple!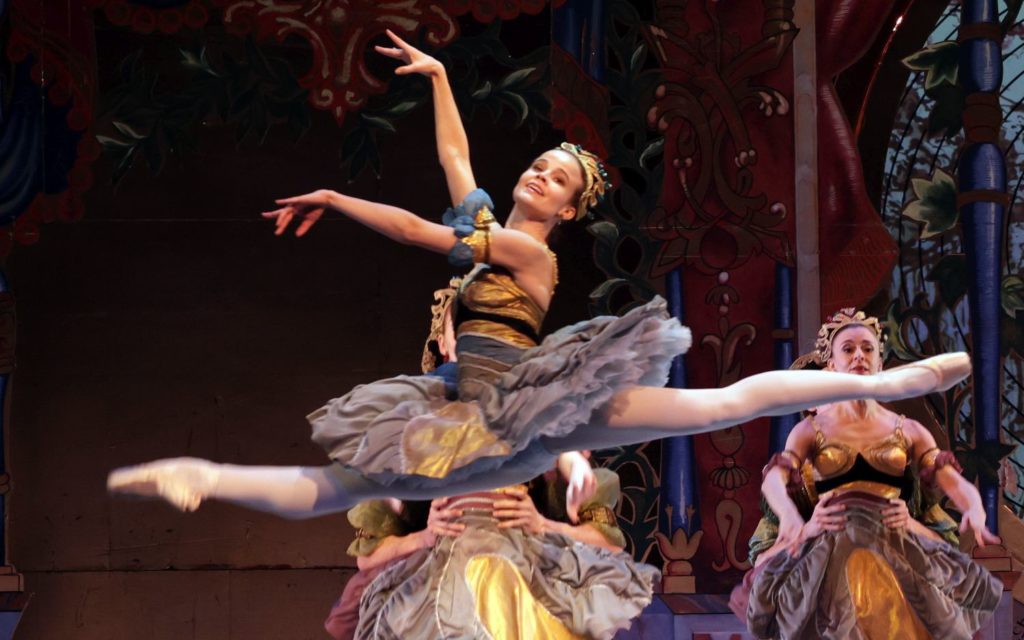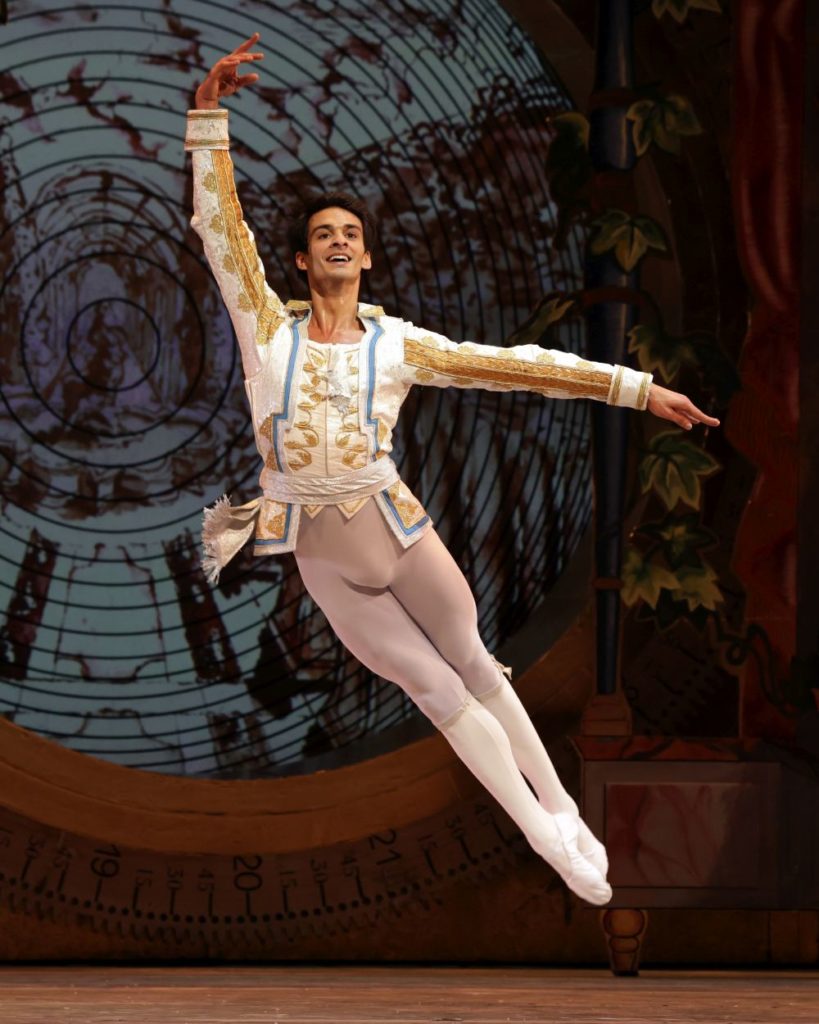 If I overheard Brandsen's final words to the company correctly, he was happy with the performance. Me too. It's hard to dance without an audience, especially when facing another compulsory break. But the members of this cast didn't merely perform – they went full throttle.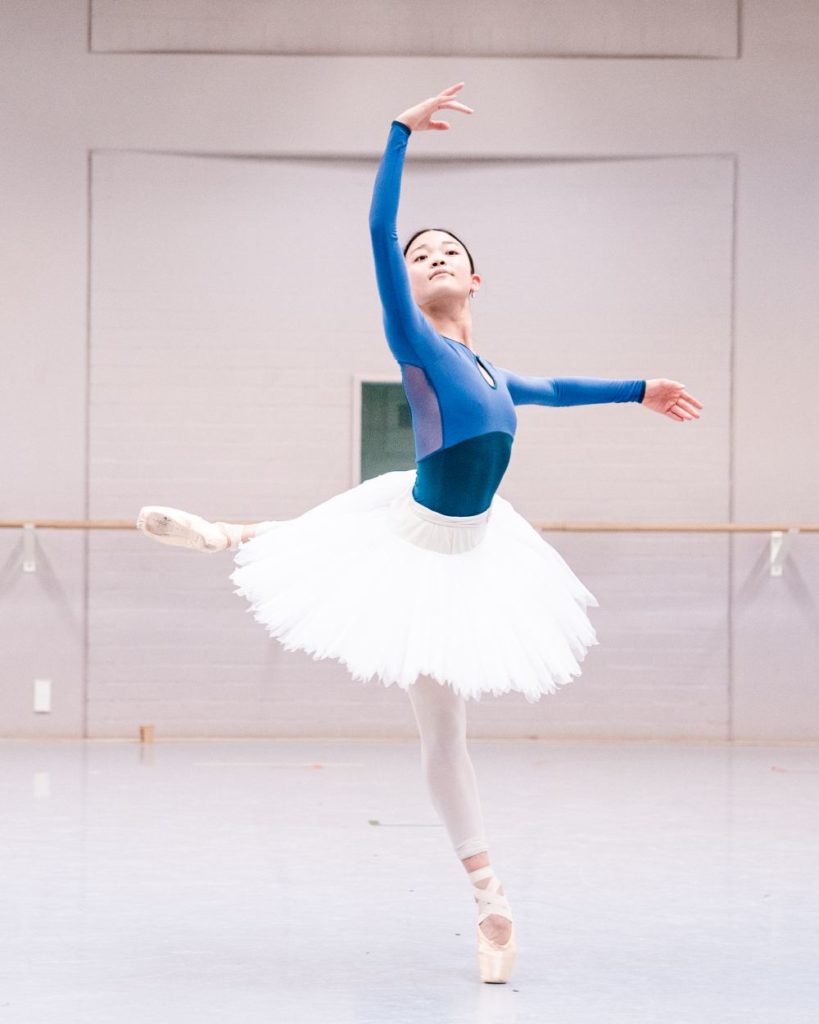 Compared with the Staalboom's merry Christmas, times are decidedly different (and tougher) today. I asked Jozef Varga what magic trick he would perform if he were a modern-day Drosselmeyer. His answer was pragmatic: "Make the coronavirus disappear!" Maia Makhateli, who danced the role of Clara on December 18th, seemed similarly disillusioned; when I asked her what dream she would invent for Clara if she could rewrite the story, she simply replied: "No COVID."
Addendum: Since watching this performance, I've learned that Sakamoto was promoted to principal dancer after the performance. Congratulations!
The performance is available as videos-on-demand until January 9th, 2022. On January 2nd, the performance from December 18th can be watched for free at 3:00 PM (CET) on NPO.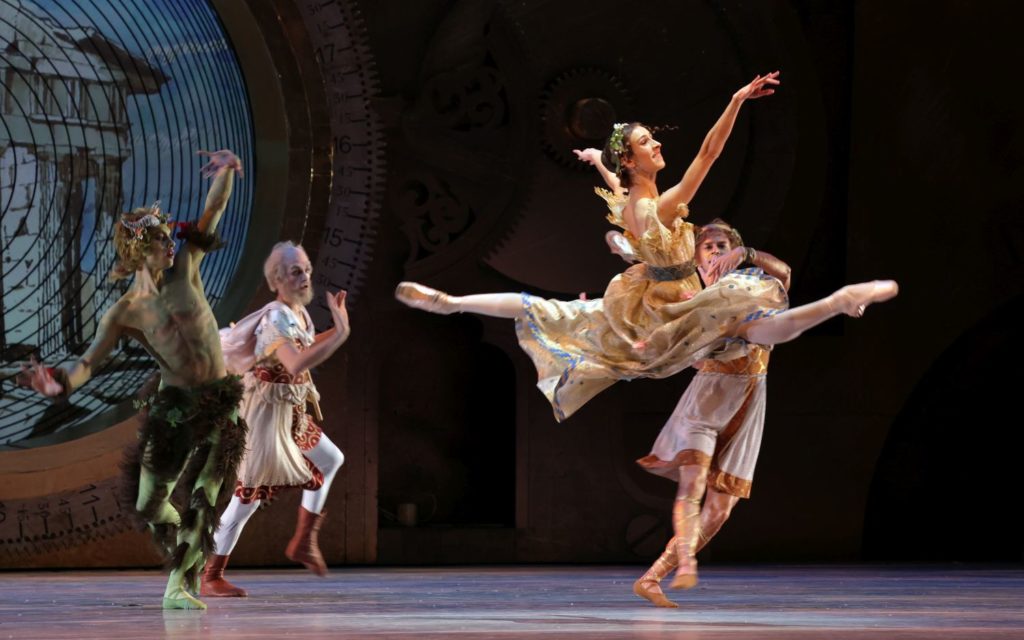 Links:
Website of Dutch National Ballet

Trailer "The Nutcracker and The Mouse King"

Photos:
1.

Jane Lord (Jansje), Katja Hirst (Young Clara), Floor Eimers (Louise), and Luc Smith (Young Fritz), "The Nutcracker and The Mouse King" by Toer van Schayk and Wayne Eagling,

Dutch National Ballet 2021

© Hans Gerritsen

2.
Nina Tonoli and Sho Yamada (Waltz of the Flowers),

"The Nutcracker and The Mouse King" by Toer van Schayk and Wayne Eagling,

Dutch National Ballet 2021

© Hans Gerritsen

3.
Connie Vowles (Chinese Dance),

"The Nutcracker and The Mouse King" by Toer van Schayk and Wayne Eagling,

Dutch National Ballet 2021

© Hans Gerritsen

4.
Salome Leverashvili and ensemble (Waltz of the Flowers),

"The Nutcracker and The Mouse King" by Toer van Schayk and Wayne Eagling,

Dutch National Ballet 2021

© Hans Gerritsen

5.
Constantine Allen (Prince)

, "The Nutcracker and The Mouse King" by Toer van Schayk and Wayne Eagling,

Dutch National Ballet 2021

© Hans Gerritsen

6.
Nina Tonoli and ensemble (Waltz of the Flowers),

"The Nutcracker and The Mouse King" by Toer van Schayk and Wayne Eagling,

Dutch National Ballet 2021

© Hans Gerritsen

7.
Riho Sakamoto, rehearsal of

"The Nutcracker and The Mouse King" by Toer van Schayk and Wayne Eagling,

Dutch National Ballet 2021 © Altin Kaftira

8.
Nathan Brhane (Faun), Floor Eimers (Louise), Manu Kumar (Don Juan), and Edo Wijnen (Poet),

"The Nutcracker and The Mouse King" by Toer van Schayk and Wayne Eagling,

Dutch National Ballet 2021

© Hans Gerritsen

Editing:
Jake Stepansky