"Egon Madsen 80"
Theaterhaus Stuttgart
Stuttgart, Germany
September 28, 2022
by Ilona Landgraf
Copyright © 2022 by Ilona Landgraf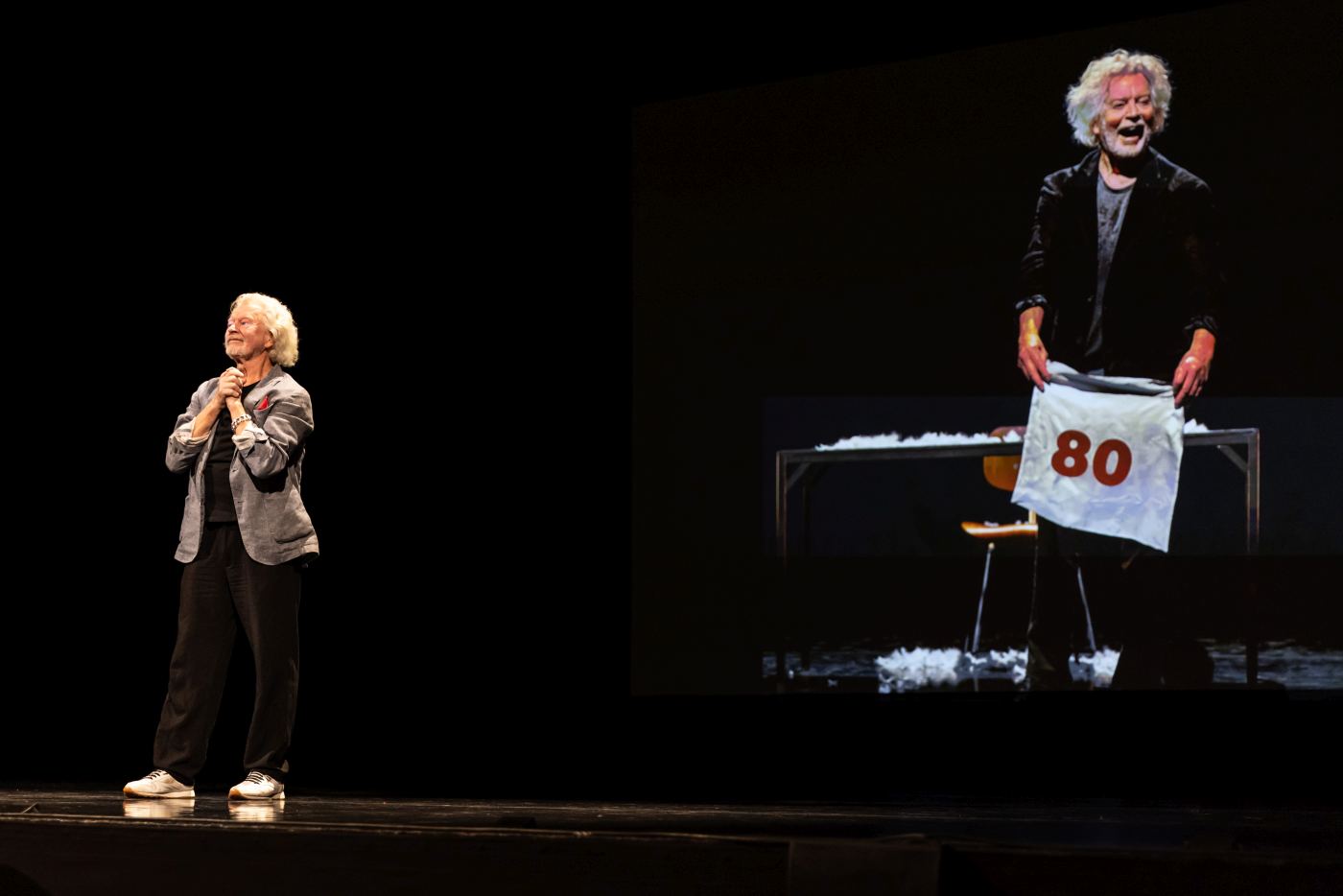 Egon Madsen has been a foundational figure in Stuttgart's ballet and theater world for close to his entire career. He gave his stage debut at the young age of ten in a children's ballet in his home country of Denmark. Nine years later (in 1961) he joined the Stuttgart Ballet under the newly appointed John Cranko. Key roles in Cranko's signature pieces were choreographed on Madsen during a period dubbed the "Stuttgart Ballet Miracle". After Cranko's death, Madsen stayed with the Stuttgart Ballet until 1981. In the years that followed, he helmed several companies (the Frankfurt Ballet, the Royal Swedish Ballet, and the Ballet of the Teatro Communale/Florence) before becoming Marcia Haydée's assistant director at Stuttgart and serving as ballet master in Stuttgart and Leipzig. In 1999 – at age fifty-seven – he returned to the stage with Nederlands Dans Theater's NDT III. He also served as the troupe's teacher and rehearsal director until it disbanded in 2006. One year later, Madsen returned to Stuttgart as a driving force behind Eric Gauthier's newly established Gauthier Dance Company at the Theaterhaus. In addition to dancing in numerous Theaterhaus productions (most recently "Greyhounds" in 2015), Madsen also coached and trained the dancers. Since 2014, he has forayed into play-acting; his solo evening "King Lear", choreographed by Mauro Bigonzetti, can be seen at the Theaterhaus for a final time this November.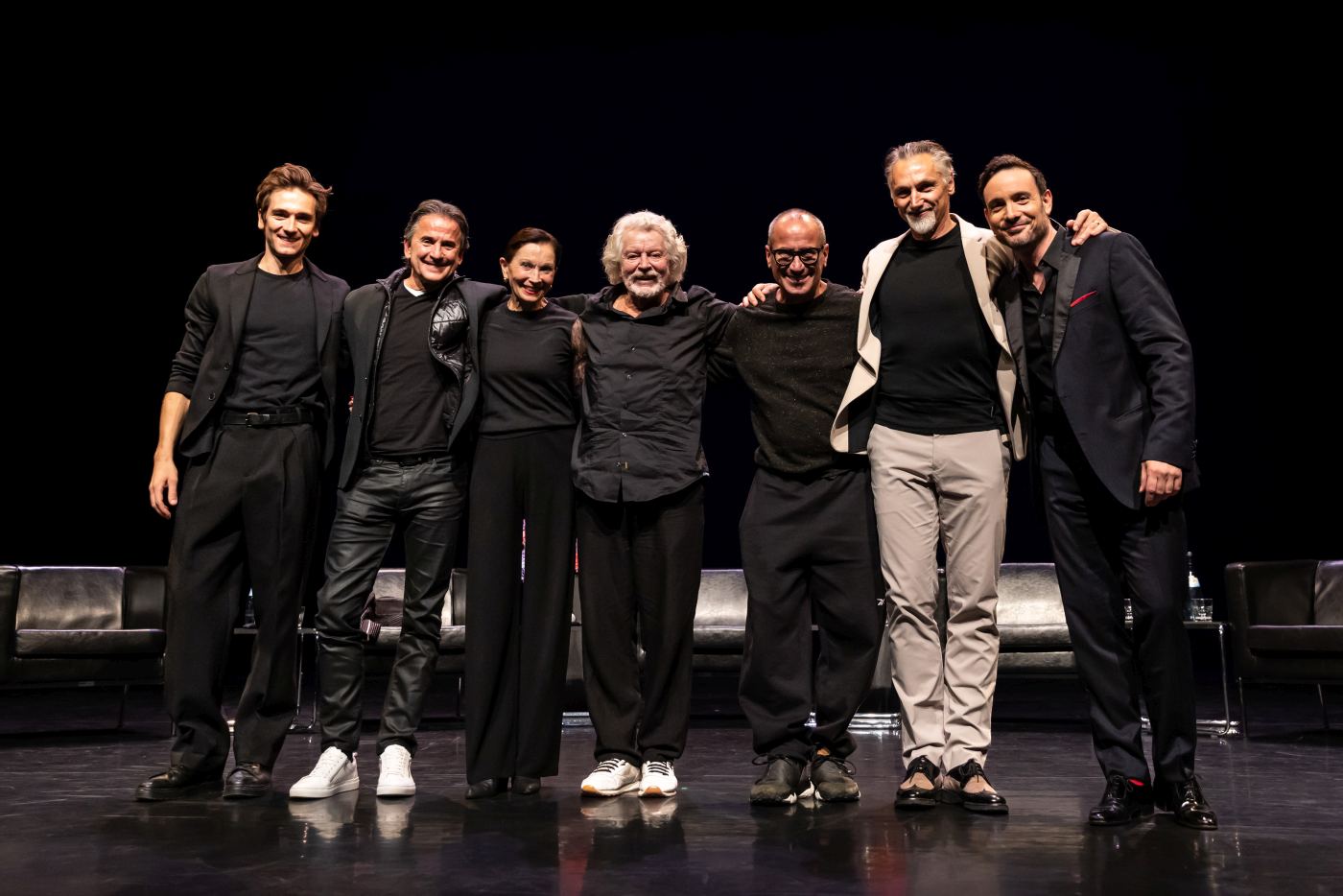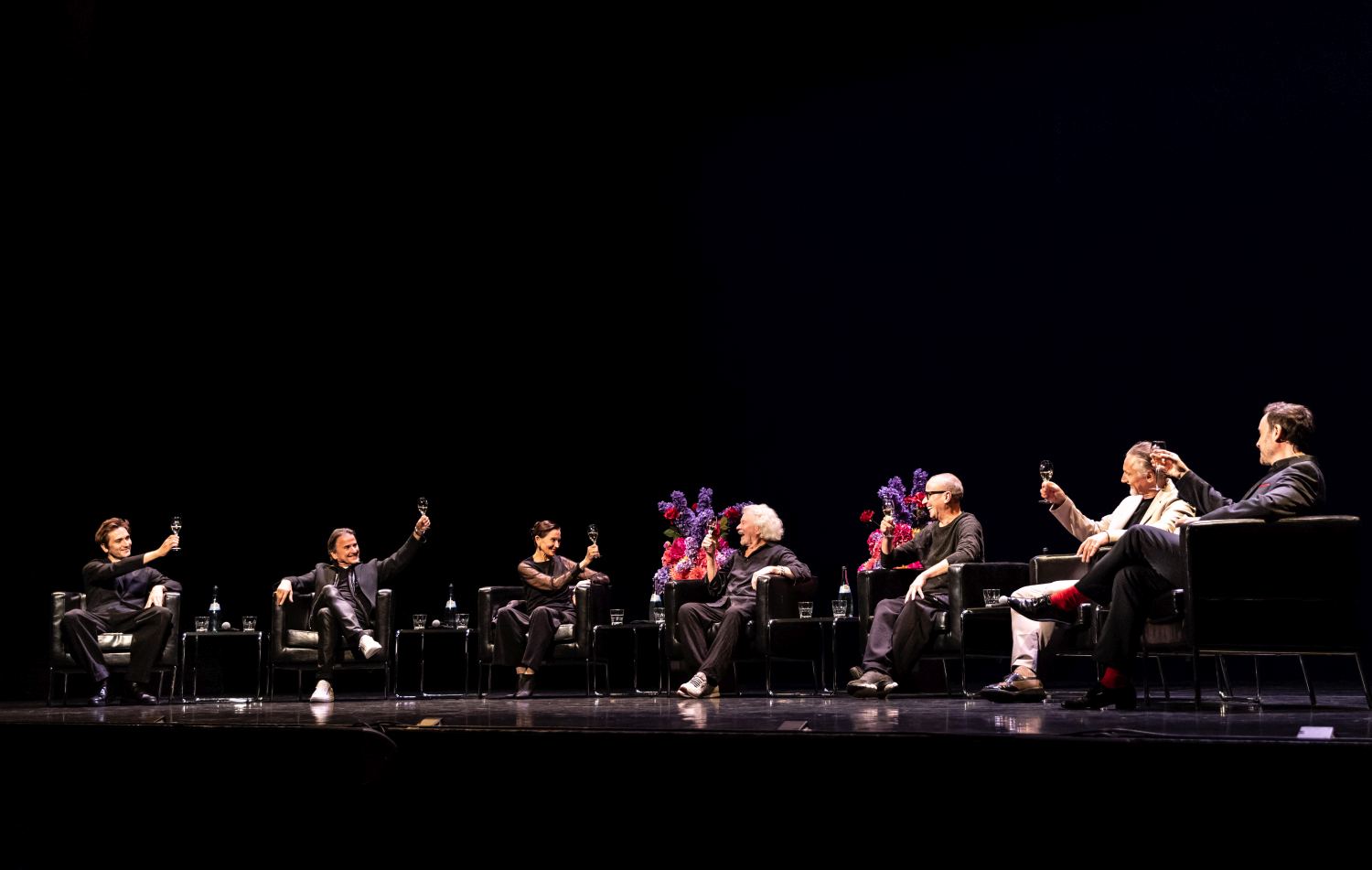 Madsen's eightieth birthday and seventieth stage anniversary was cause for a huge celebration – and the gala that the Stuttgart Theaterhaus organized was extensive indeed. It was presented by Eric Gauthier who – humorous as ever – ensured that the almost four-hour-long program (including a participatory performance with the audience) entertained throughout.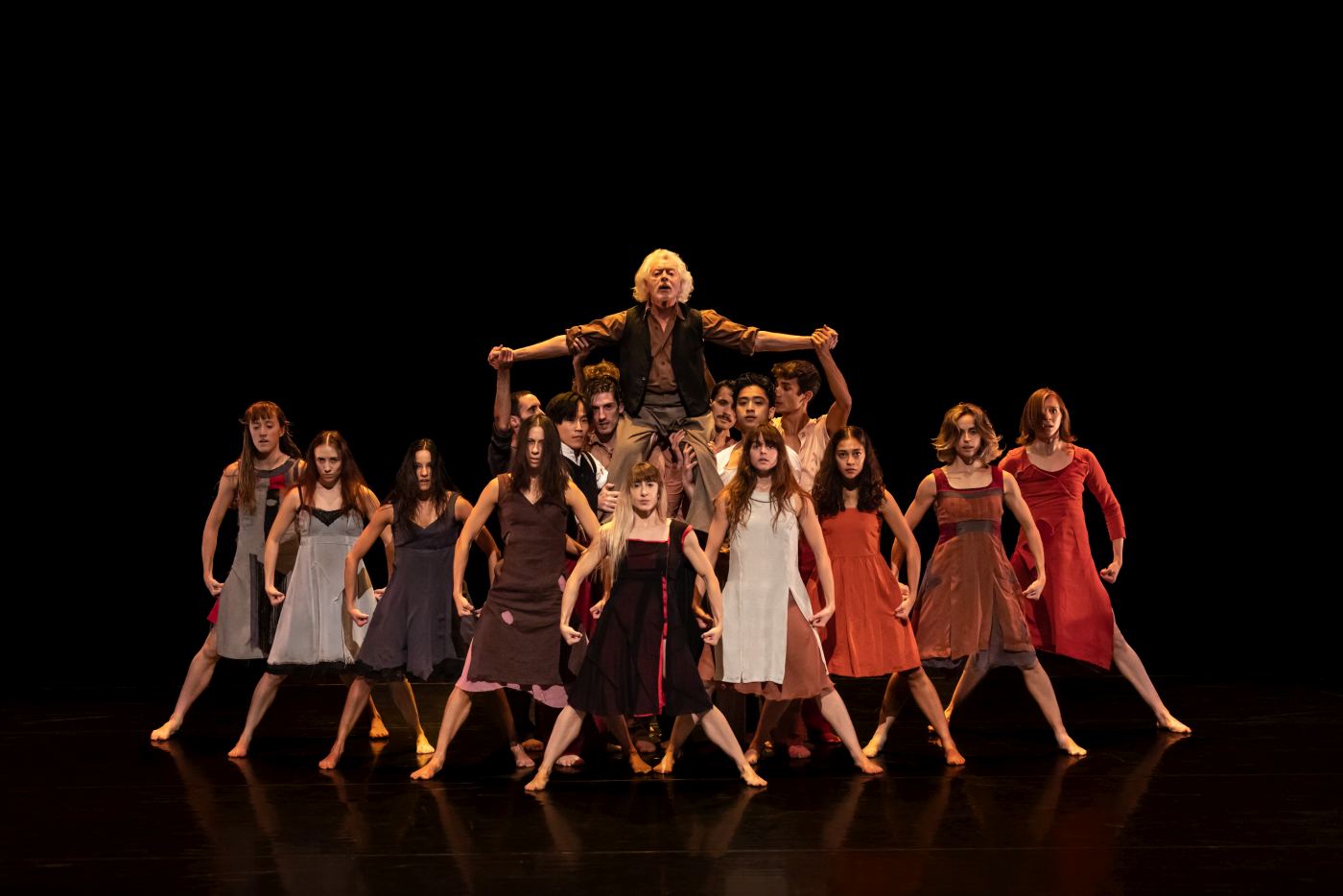 Madsen's love of wit and humor was clear from his wry comments on the collection of black-and-white photos showing his early professional steps. Also hilarious, though without intending to be, was the commentary in a compilation from a vintage film by SDR Abendschau recalling Madsen's time under Cranko's directorship. We learned that male dancers "woo and fight for love and then die," and that the young Madsen preferred table football over more sophisticated pastimes. The company's tours to New York (1969) and Moscow (1972) were mentioned as well. A second video dealt with Madsen's work in the Theaterhaus.
Of Madsen's many friends and companions, five – Birgit Keil, Mauro Bigonzetti, Ivan Cavallari, Tamas Detrich, and Friedemann Vogel – shared their memories in a series of talks. Keil emphasized Madsen's authenticity, Cavallari his modesty, Bigonzetti his generosity and humanity. In reference to a performance of "Romeo and Juliet", Detrich joked: "No one could die like Egon."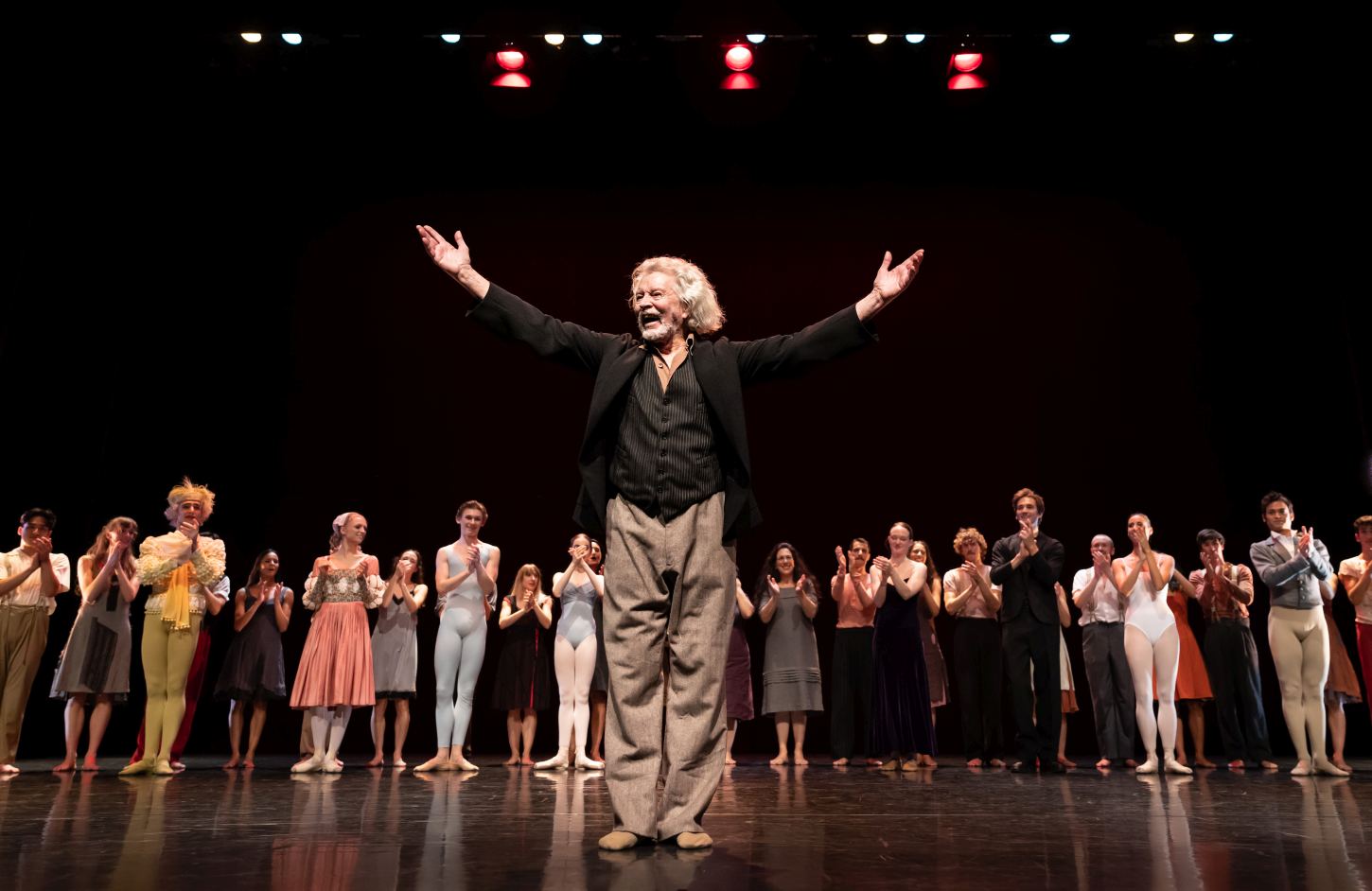 Of the many Cranko roles for which Madsen is known, we saw three performed by members of the Stuttgart Ballet. Adhonay Soares da Silva danced the Lenski solo from the second act of "Onegin"; Alessandro Giaquinto was the hapless Gremio, warbling a failed serenade to Bianca (Veronika Verterich) in "Taming of the Shrew". Friedemann Vogel danced the lovey-dovey youth from "Brouillards" whose infatuation suffers an abrupt deflation.
Alice McArthur and Mitchell Millhollin, both students at the John Cranko School, gave a spotless rendition of Uwe Scholz's "The Creation" – a nod to Madsen's time in Leipzig. Arnau Redorta Ortiz and Maria Sayrach Baró, juniors at Gauthier Dance, contributed "Rassemblement", an edgy pas de deux with a tragic ending by Nacho Duato. A highlight was Gauthier's peppy "ABC" of dance, set into motion by the effervescent Shori Yamamoto.
I was most impressed by the two performances by Madsen himself: Hans van Manen's "The Old Man and Me" (alongside Milena Twiehaus, a former student of Madsen's wife Lucia Isenring) and "Cantata" – a wildly passionate group number by Bigonzetti performed to Southern Italian songs sung fervently and played live by the Gruppo Musicale Assurd, Enza Pagliara, and Enza Alessandra Prestia. There is no doubt that Madsen – lifted high above the group of dancers, a timbrel hanging gloriously above his head – can still dominate the stage.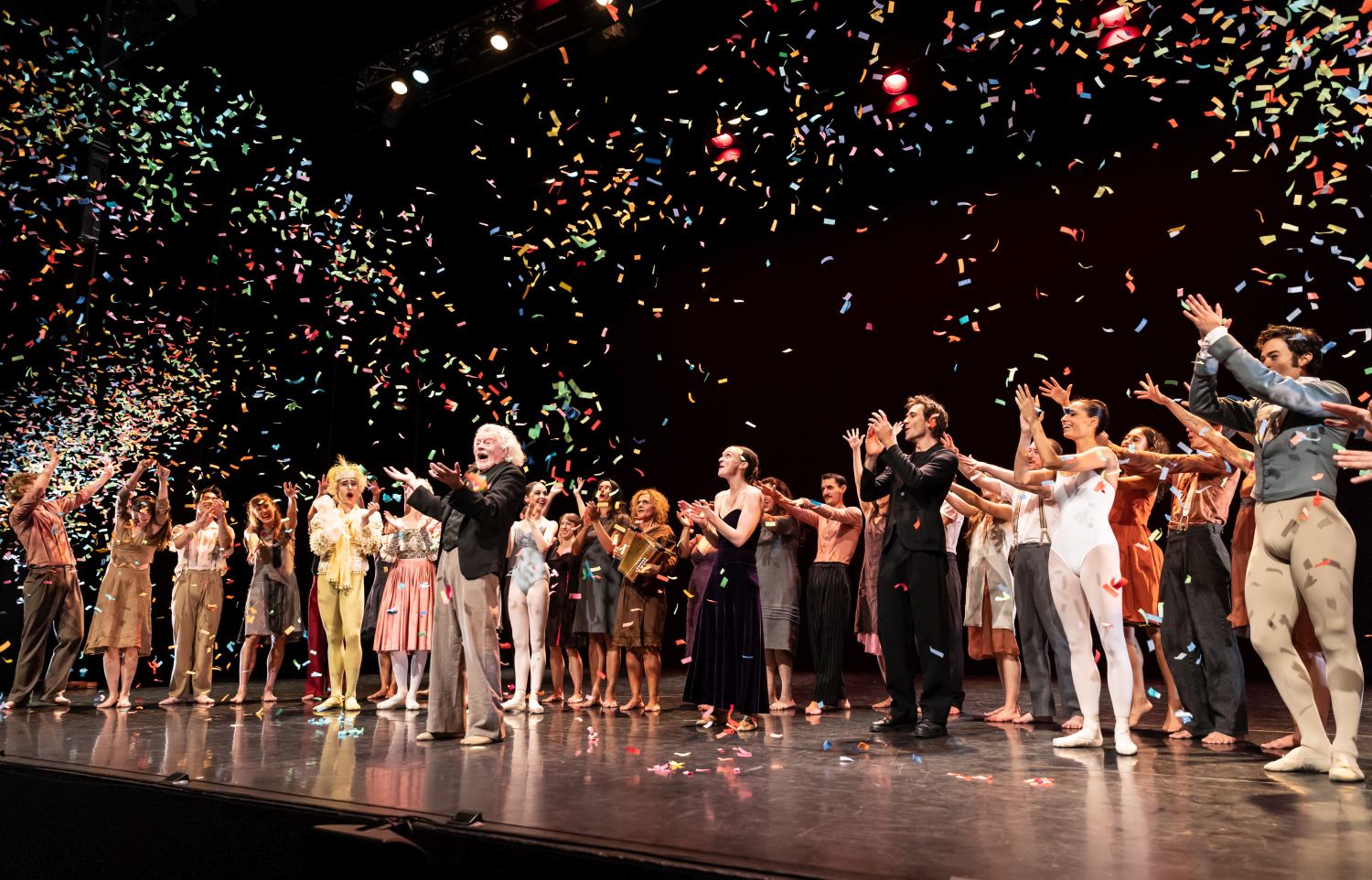 Links:
Website of the Theaterhaus Stuttgart
Eric Gauthier commenting on Egon Madsen's birthday (audio)
SWR documentary on Egon Madsen (video)

Photos:

1.

Egon Madsen

, "

Egon Madsen 80

",

Theaterhaus Stuttgart

2022

2.

Friedemann Vogel, Tamas Detrich, Birgit Keil, Egon Madsen, Mauro Bigonzetti, Ivan Cavallari, and Eric Gauthier,

"

Egon Madsen 80

",

Theaterhaus Stuttgart

2022

3.

Friedemann Vogel, Tamas Detrich, Birgit Keil, Egon Madsen, Mauro Bigonzetti, Ivan Cavallari, and Eric Gauthier,

"

Egon Madsen 80

",

Theaterhaus Stuttgart

2022

4.

Egon Madsen and ensemble, "Cantata" by Mauro Bigonzetti, Theaterhaus Stuttgart

2022

5.

Egon Madsen and participants of the gala, "Egon Madsen 80", Theaterhaus Stuttgart 2022

6.

Egon Madsen and participants of the gala, "Egon Madsen 80", Theaterhaus Stuttgart 2022



all photos © Jeanette Bak
Editing:
Jake Stepansky