Artur Babajanyan, Arshak Ghalumyan, Arman Grigoryan, Vahe Martirosyan, Arsen Mehrabyan, Tigran Mikayelyan:
"Forceful Feelings"
118 pages, colored and b/w photos
confident Markenkommunikation Winterthur / Switzerland
October 2022
by Ilona Landgraf
Copyright © 2022 by Ilona Landgraf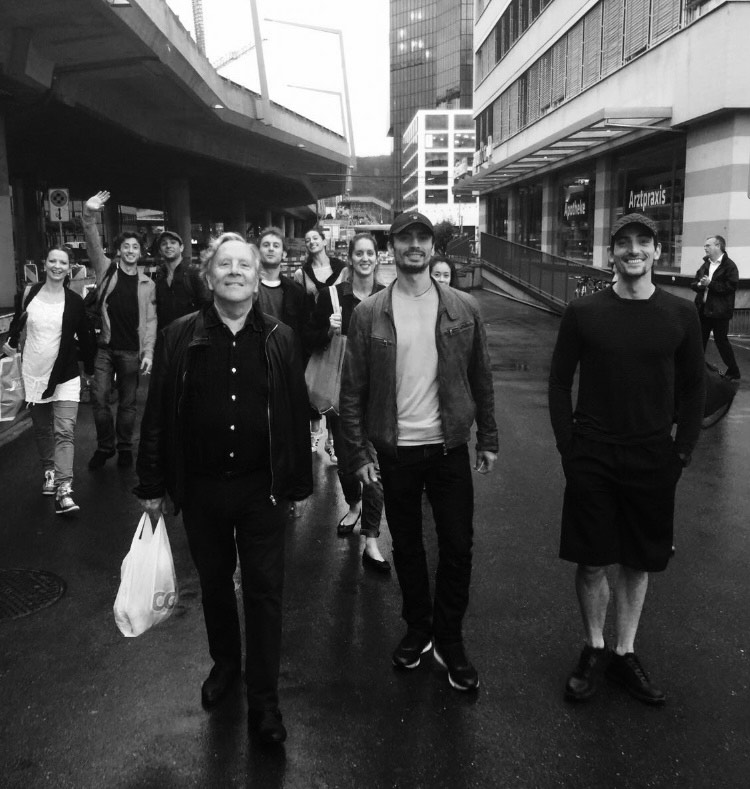 "I can't do this."
Thus opens Forceful Feelings – a book by six Armenian-born dancers: Artur Babajanyan, Arshak Ghalumyan, Arman Grigoryan, Vahe Martirosyan, Arsen Mehrabyan, and Tigran Mikayelyan. This sentence heralded the disbanding of their company – the Forceful Feelings of the title – spelled out by their oldest member, Tigran. This was July of 2019, minutes before the curtain rose on a performance at the Pjazza Teatru Rjal in Malta. It was the last show Forceful Feelings would ever perform. The book, compiled by their mutual friend François Chappuis, assembles individual memories that trace back the paths that led to this finale.
The six boys, as they call each other, have a lot in common. Each of them was trained at the Yerevan National Ballet School and pursued a career in the West. Each of them struggled, some to the point of questioning whether a career in ballet was worth it at all. No one gave up. They were supported in their work by their close friendships (from boyhood) and the unvarying support and guidance provided by their parents. Artur's father, for example, did not allow his son to quit after failing a few exams: "It's okay to drop out. But not this way! Prove one thing before you quit: prove to them that you can dance. Don't let them decide that. It's not the circumstances that choose your fate – it's you." Artur took the challenge, throwing himself into the training – and it paid off. In 2003, he had already trained in Zurich.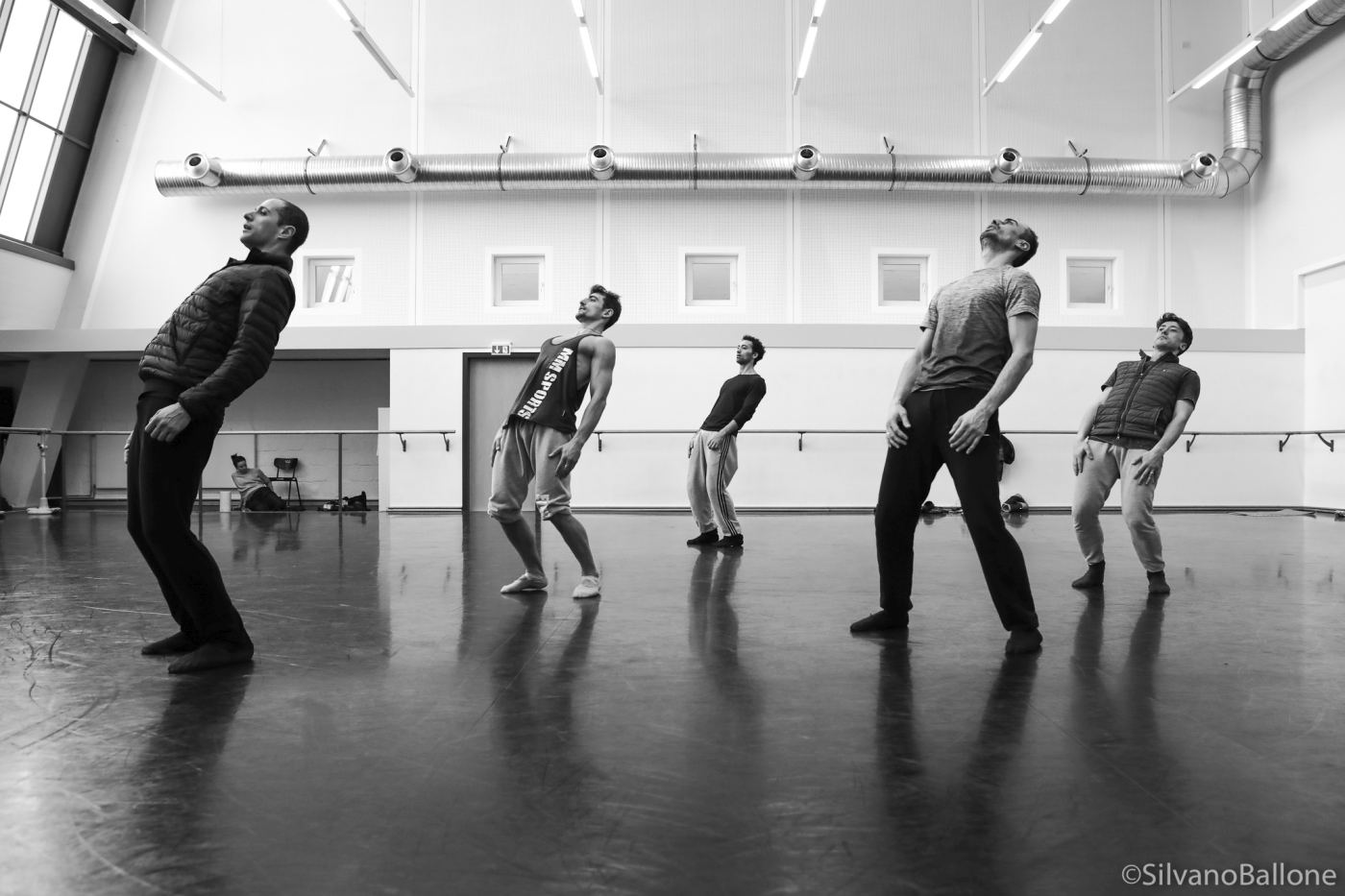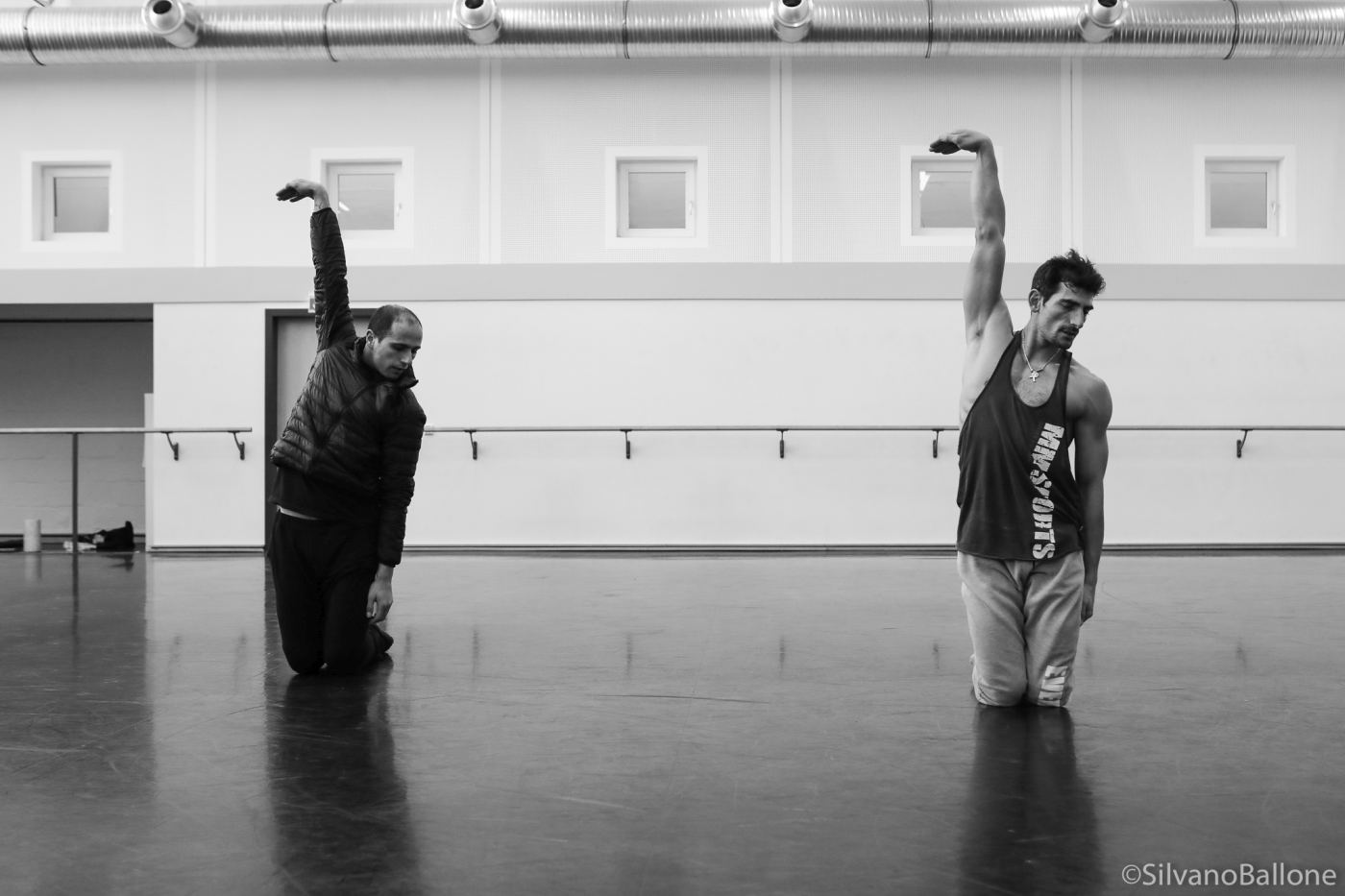 Another milestone for each of them: the Prix de Lausanne. Tigran was the first to leave for Lausanne in 1997, opening the door for the others. His departure, though, hit the boys in Yerevan like a bombshell, and "after him followed Arsen, then Vahe, then Arshak. And in the following years, at least 30 boys from our school got jobs in Europe or in the US," tells Artur. Success in Lausanne was crucial to making it to the West. Arshak's parents went so far as to sell their apartment in order to finance their son's trip to Lausanne in 2001.
In late 2005, at a time when all six were either dancing with Heinz Spoerli's Zurich Ballet, dancing with John Neumeier's Hamburg Ballet, or – in the case of Tigran – about to join the Bavarian State Ballet in Munich, Arsen suggested that they found their own troupe. Around six months later, Forceful Feelings performed for the first time – at home at the Yerevan Opera Theatre. "The show was special," Arsen remembers. "Especially for our families, who had seen us leave them almost ten years ago. Not knowing if we would make it in Europe. Missing us."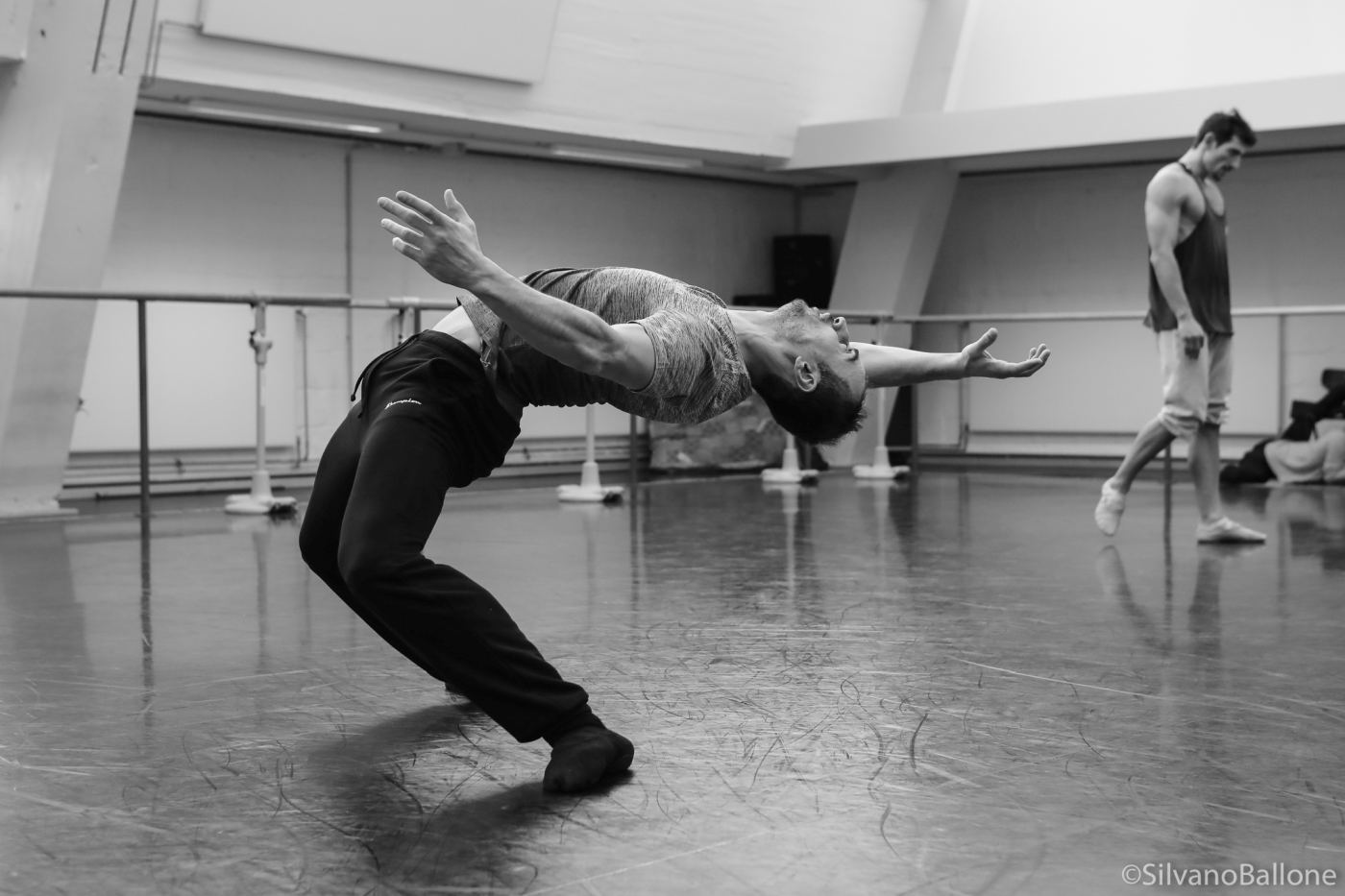 It's helpful to recall at this point what everyday life was like in Armenia at the time. Arsen remembers: "Winter came. What a hard time it was! Not only because of the freezing cold. There was another factor adding to the struggle: Armenia had just declared independence from the Soviet Union. (…) Suddenly depending on its own resources and still being engaged in a violent war at our border to Azerbaijan, infrastructure in Armenia collapsed. (…) There was no electricity for three years. Public transportation was pure chaos. And it was hard to get food in the stores." Some of the windows at their ballet studio were broken and "we could see our breath while we tried to warm up for ballet class."
Working hard to claim a career in the West proved to be a much-needed light on the horizon but, as Tigran remembers, his joy was tinged with a drop of bitterness when he arrived in Zurich: "I knew I could not return to Armenia anytime soon. A young man can't just leave a country that is stuck in a war. Every one of us was expected to join the Armenian army at the age of, or even before, eighteen." Tigran was listed as a deserter and threatened with two years in jail should he return. For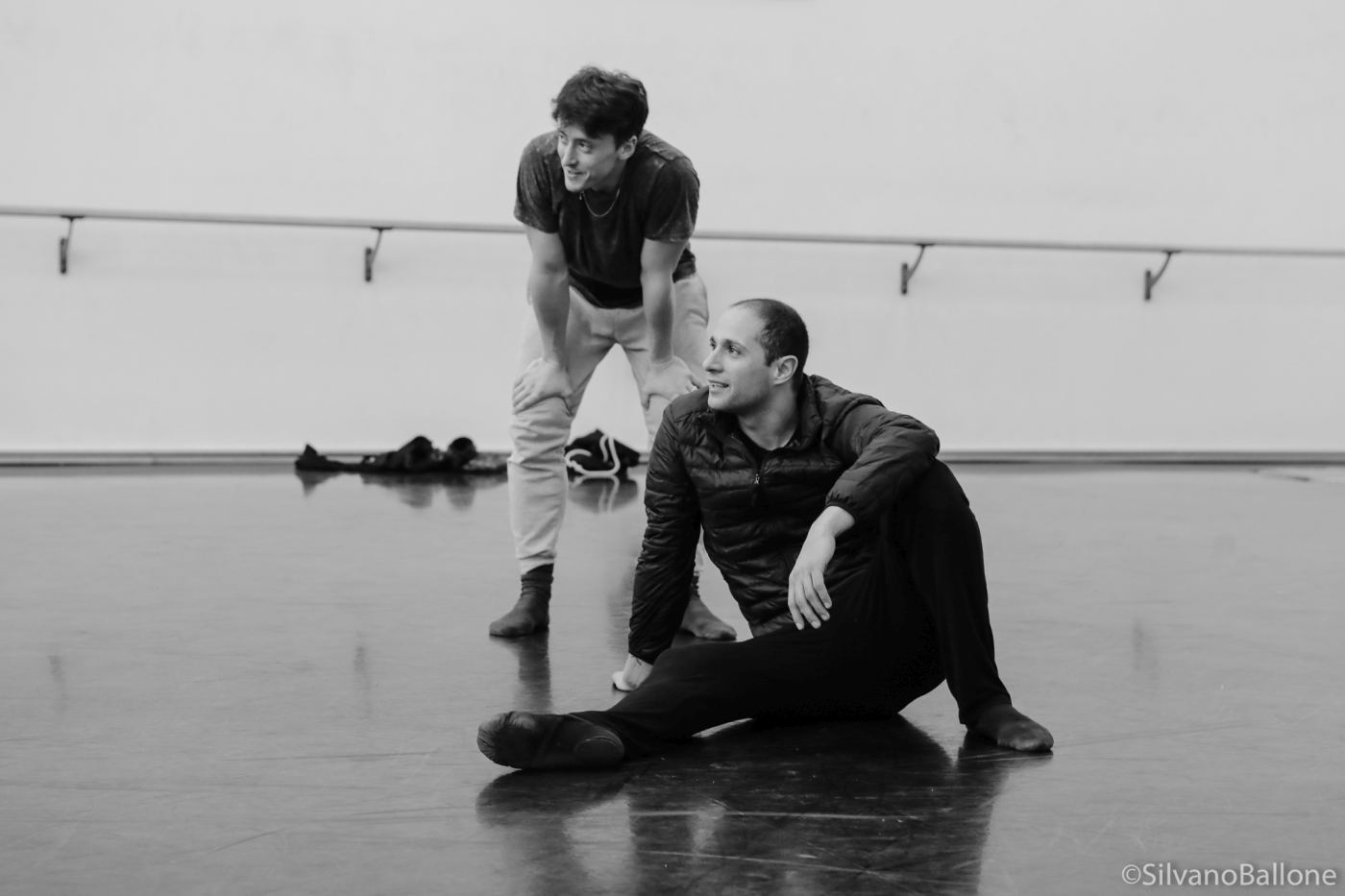 the same reason, Arshak could not participate in the first show in Yerevan: "I still could not travel back to Armenia. Some of us had succeeded in getting the Armenian government to relax their traveling conditions somewhat. But that involved a lot of paperwork, and some phone calls by important people to important people." For Arshak (and also Artur), whose parents were not well-known figures of the arts, it was much harder to drum up support than it was for the others. Against all odds, the boys never ceased to support their old ballet school and Armenian dancers in general.
I found one episode in this compilation to be especially striking: in 1998, when competing for the second time in Lausanne, Tigran won the professional prize, which came with 2500 Swiss franc. He took the prize money and, ignoring all the possible danger, bought airline tickets to visit his parents in Armenia: "If I don't go back now, I might never return to my country." He didn't tell anyone, flying via Moscow. "Five days later, my parents opened the door of their apartment and saw me standing there."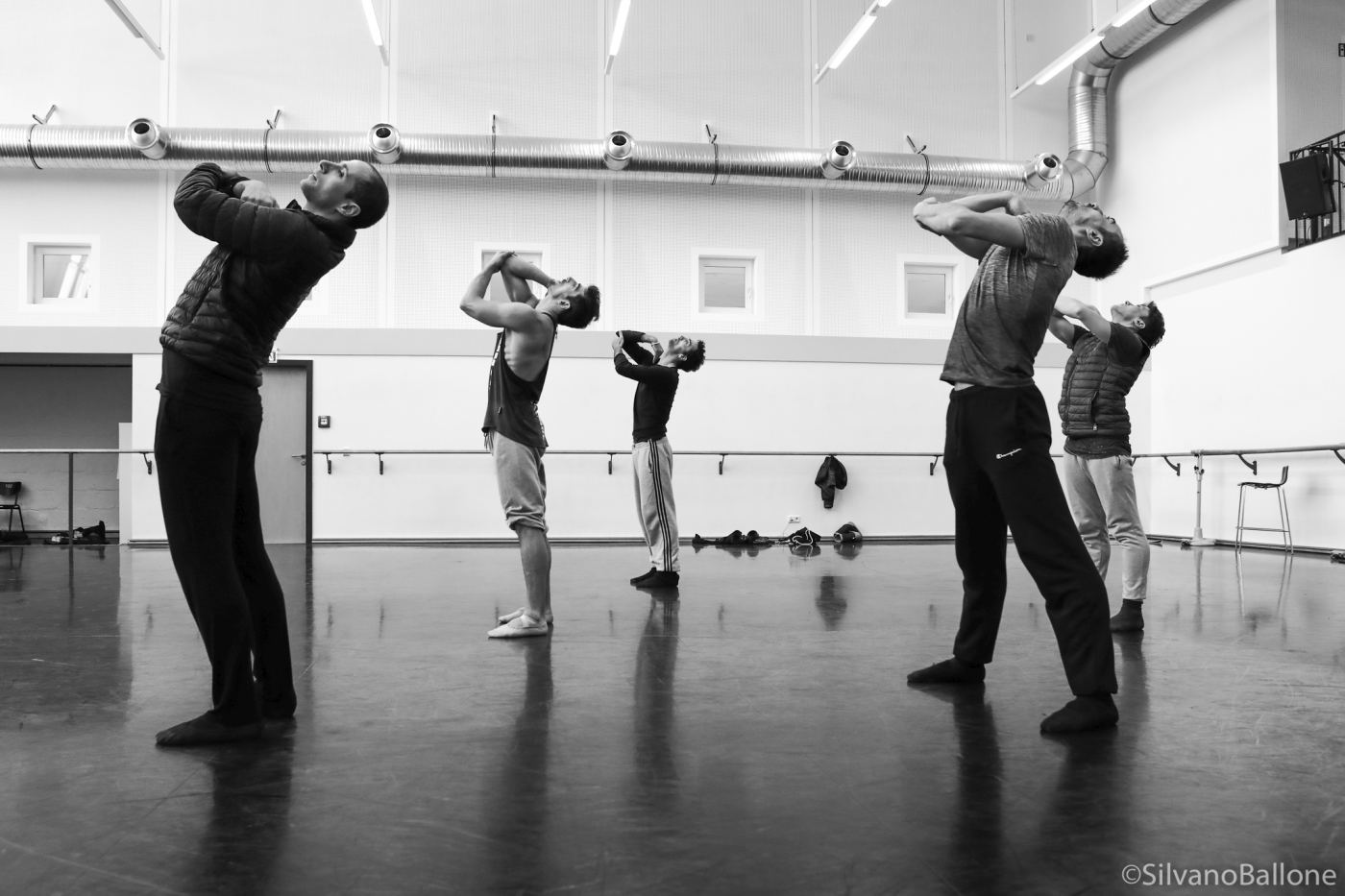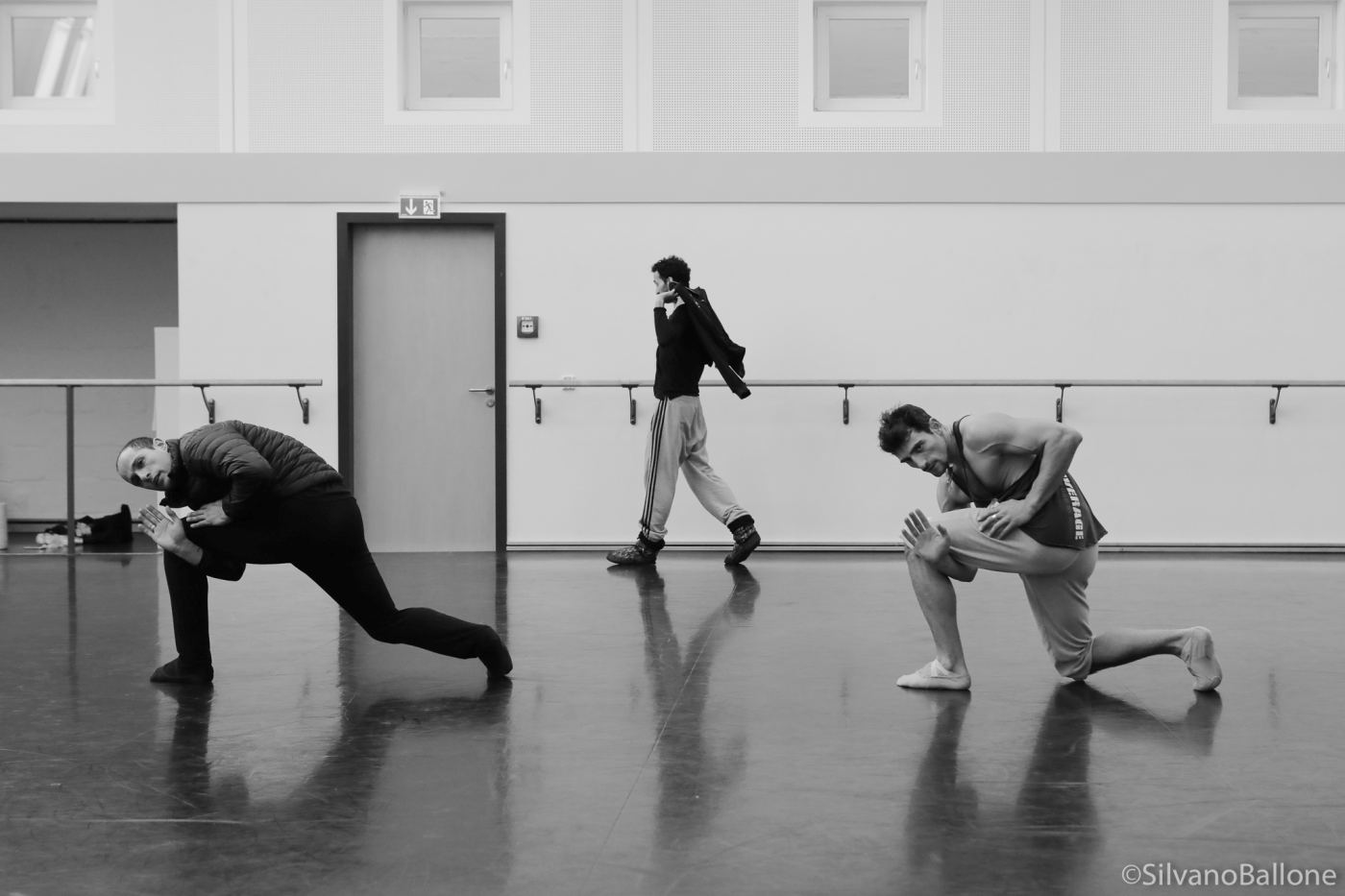 In his luggage he brought a videotape with some of the best ballet performances he could get hold of. "It was pure gold," reminisces Arman, who was the first to watch them. Artur agrees: "That tape! Everyone tried to get his hands on it. (…) We were dying to see the performances of all those international superstars. It was incredibly motivating and inspiring." The parts of the tape with the most important scenes – among them a variation with Carlos Acosta – started to fade after a couple of weeks of heavy use; the colors disappeared from the magnetic tape, too.
For thirteen years, Forceful Feelings performed internationally, regularly returning to Yerevan, each time presenting another program. The 2006 premiere in Yerevan, a 2019 performance in Zurich, and behind-the-scenes-talk can be viewed on a DVD that accompanies the book. Sadly, the small print run is not meant for sale.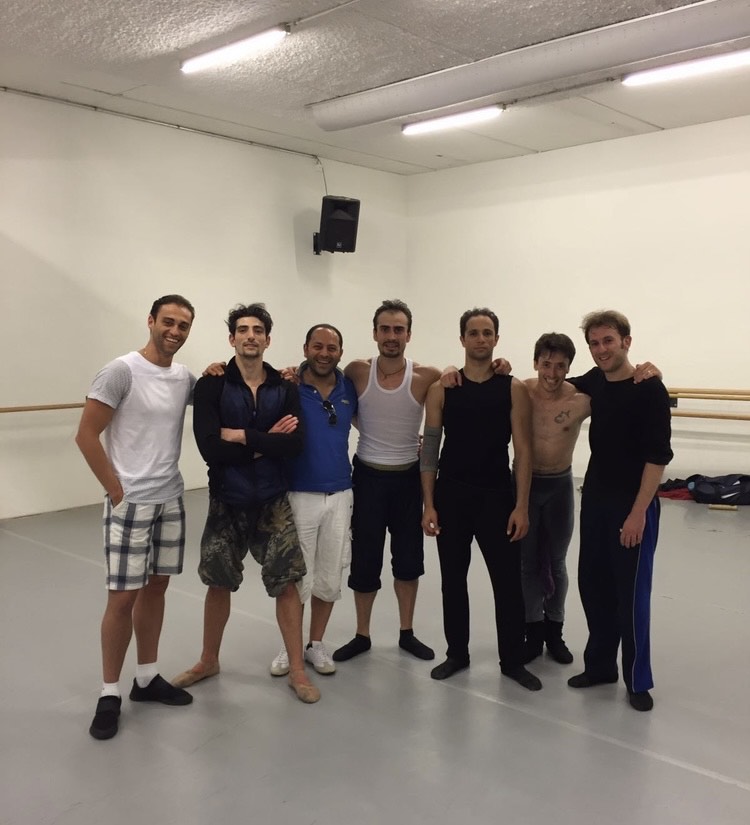 Links:
Forceful Feelings – Arsen Mehrabyan
Forceful Feelings on Facebook

Photos:

1.

Heinz Spoerli, Tigran Mikayelyan, Vahe Martirosyan,

Arman Grigoryan, Arsen Mehrabyan, and guest dancers, Forceful Feelings, photo by courtesy of Tigran Mikayelyan

©

Tigran Mikayelyan

2.

Arsen Mehrabyan and Vahe Martirosyan, rehearsal 2019, Forceful Feelings

© Silvano Ballone

3.

Arsen Mehrabyan, Vahe Martirosyan, Tigran Mikayelyan, Arshak Ghalumyan, and Arman Grigoryan, rehearsal 2019, Forceful Feelings

© Silvano Ballone

4.

Tigran Mikayelyan and Vahe Martirosyan, rehearsal 2019, Forceful Feelings

© Silvano Ballone

5.

Arsen Mehrabyan and Arman Grigoryan, rehearsal 2019, Forceful Feelings

© Silvano Ballone

6.

Arsen Mehrabyan, Vahe Martirosyan, Arshak Ghalumyan, Tigran Mikayelyan, and Arman Grigoryan, rehearsal 2019, Forceful Feelings

© Silvano Ballone

7.

Arsen Mehrabyan

and

Vahe Martirosyan, rehearsal 2019, Forceful Feelings

© Silvano Ballone

8.

Artur Babajanyan, Vahe Martirosyan, Hayk Khachatryan (bassist), Tigran Mikayelyan, Arsen Mehrabyan, Arman Grigoryan, and Ilia Sarkisov (guest dancer), rehearsal 2016, Forceful Feelings, photo by courtesy of Tigran Mikayelyan

©

Tigran Mikayelyan

Editing:
Jake Stepansky