"Pavilion of Armids" / "Hungarian Dances" / "Sextus Propertius"
Ural Opera Ballet
Yekaterinburg State Academic Opera and Ballet Theatre
Yekaterinburg, Russia
April 14, 2023 (video)
by Ilona Landgraf
Copyright © 2023 by Ilona Landgraf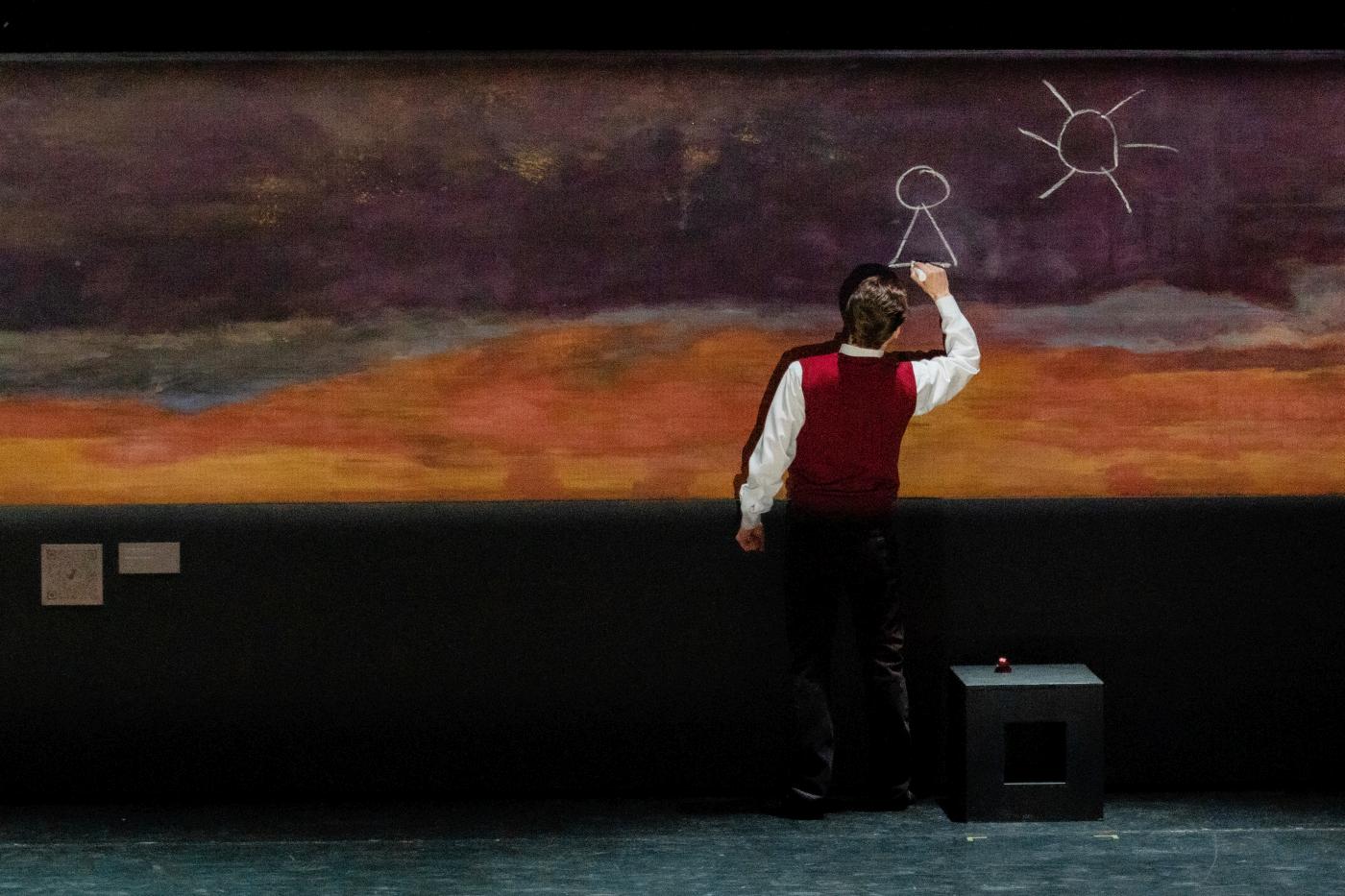 Perseverance pays off. A few weeks after the premiere of the Ural Opera Ballet's new triple bill in mid-April I finally got access to its recording. Three Russian choreographers contributed to the program: the Maryinsky Ballet's dancer-choreographer Maxim Petrov, the artistic director of the Perm Opera Ballet Anton Pimonov, and the Yekaterinburg company's own artistic director Vyacheslav Samodurov.
Petrov chose to reinterpret Michel Fokine's "Le Pavillon d'Armide" – one of the ballets that manifested the Ballet Russes' legendary tour to Paris in May 1909. Its libretto by Alexandre Benois (which is based on Théophile Gauthier's novel "Omphale") tells of the sorceress Armida who descends at night from a magic tapestry in a marquis's garden pavilion to bewitch an aristocrat. Petrov relocated the action to a modern-day museum and swapped the tapestry for a wall-sized modern field painting, evoking the work of Mark Rothko (set design by Aliona Pikalova). Instead of an aristocrat, Armida (Anna Domke) beguiles (or rather befools) a young, bored museum attendant (Alexandr Merkushev). Petrov didn't stint on satire when portraying Armida's maneuvers, reinstating the humor Benois had deleted when adapting Gautier's "Omphale".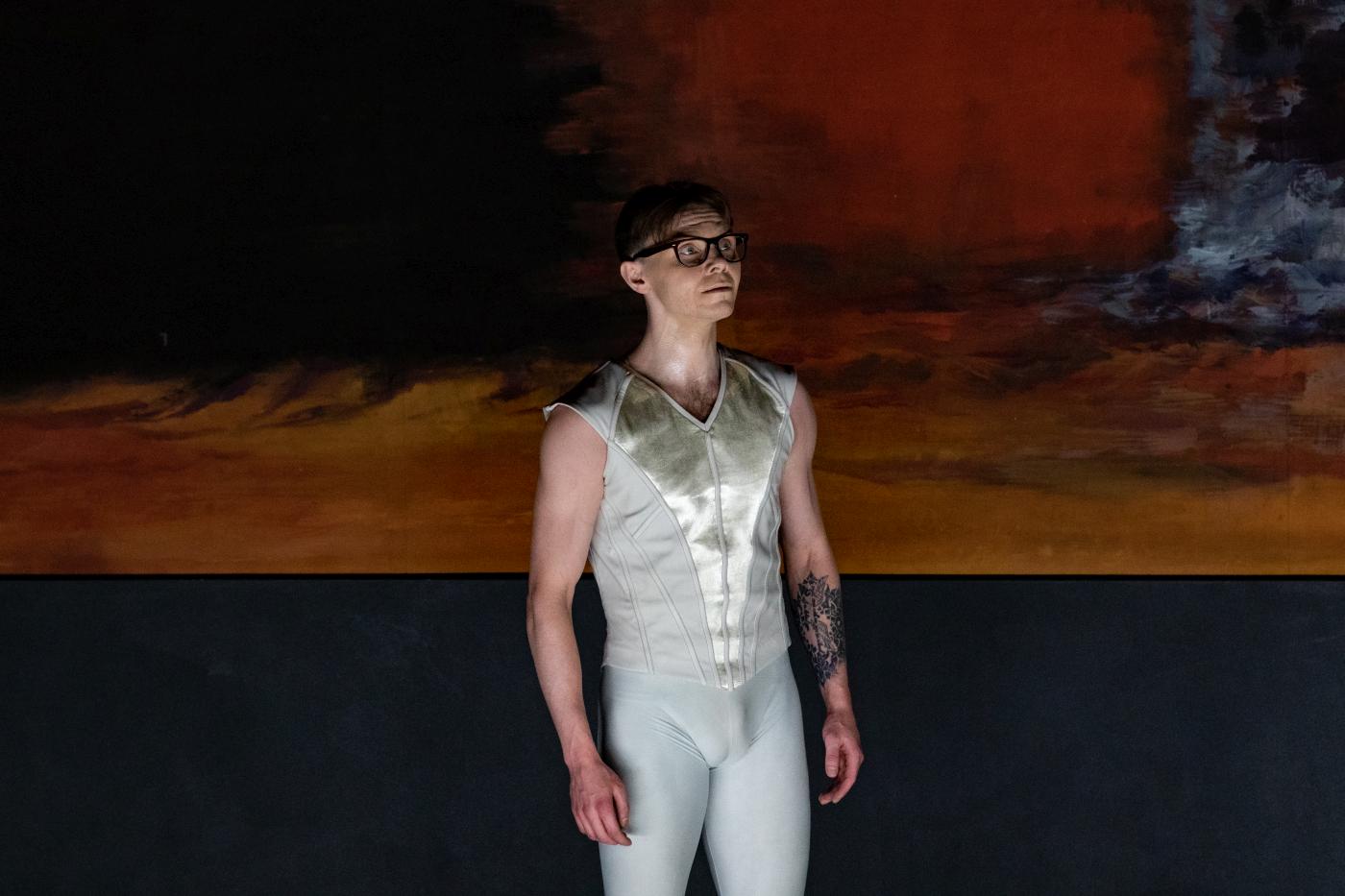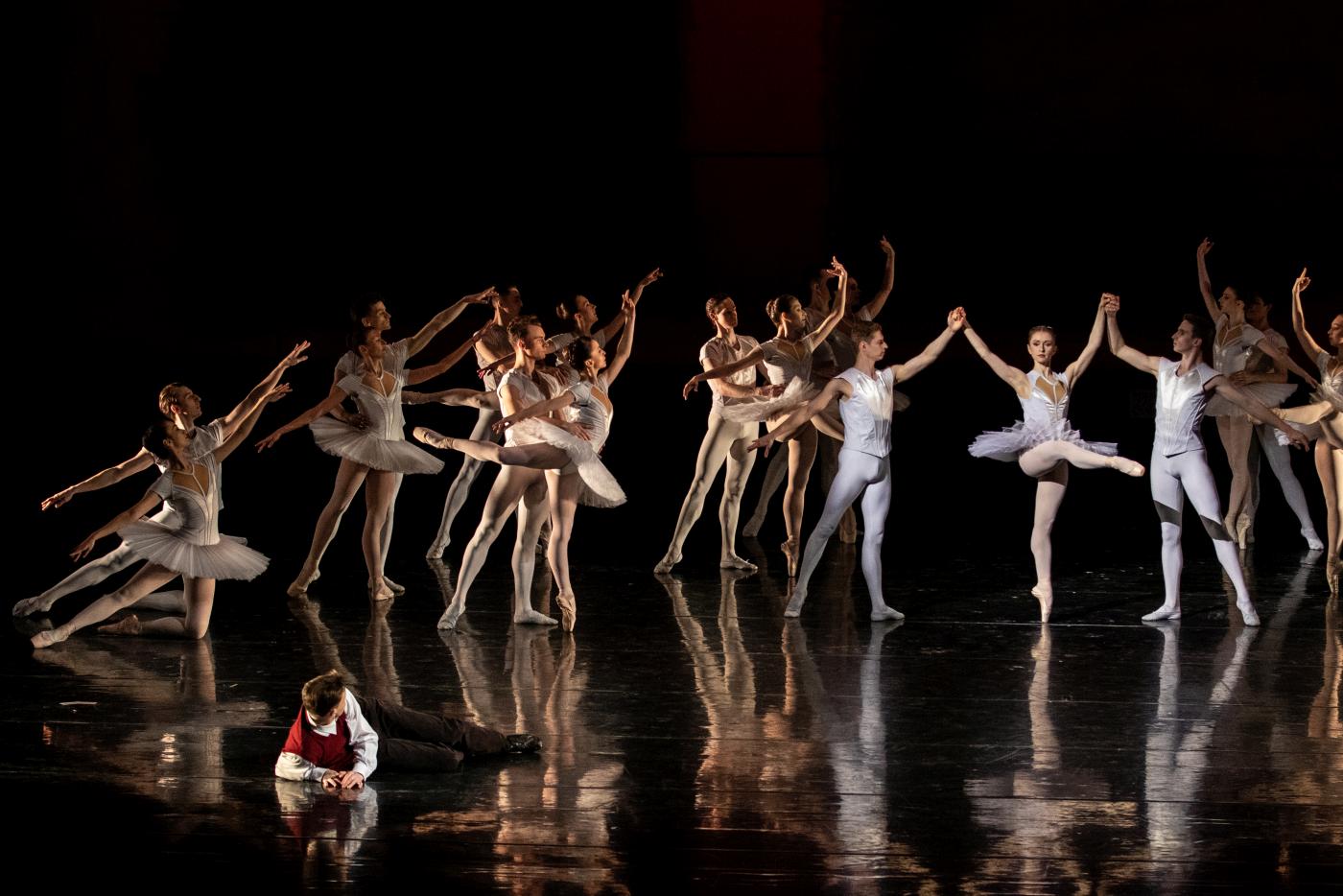 The museum is filled with disinterested tourists, annoying requests, and misbehaving philistines – given such visitors, it's no wonder that Merkushev's museum attendant is short of zeal. He's a lonely and bespectacled dreamer – and perhaps that's why he suddenly feels the need to embellish the painting with some childish chalk scribblings. Armida's entourage intervenes, first confronting then including him into their midst. Armida herself, carried by her attendants, sails on stage like a boat's figurehead. A hybrid of Christopher Wheeldon's Queen of Hearts (from "Alice in Wonderland") and over-the-edge Raymonda, she applies carrot and stick to convert the young man into an obedient companion.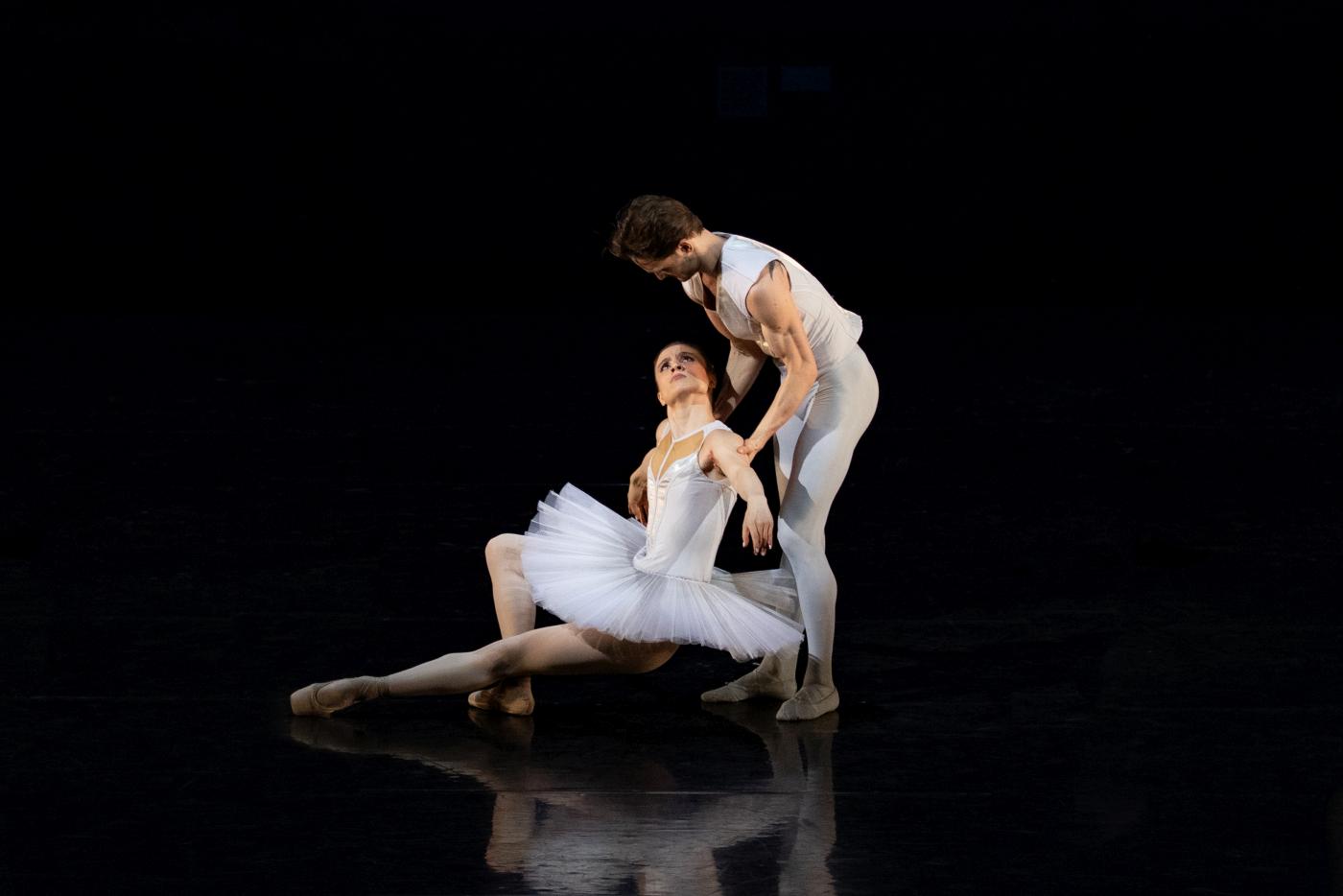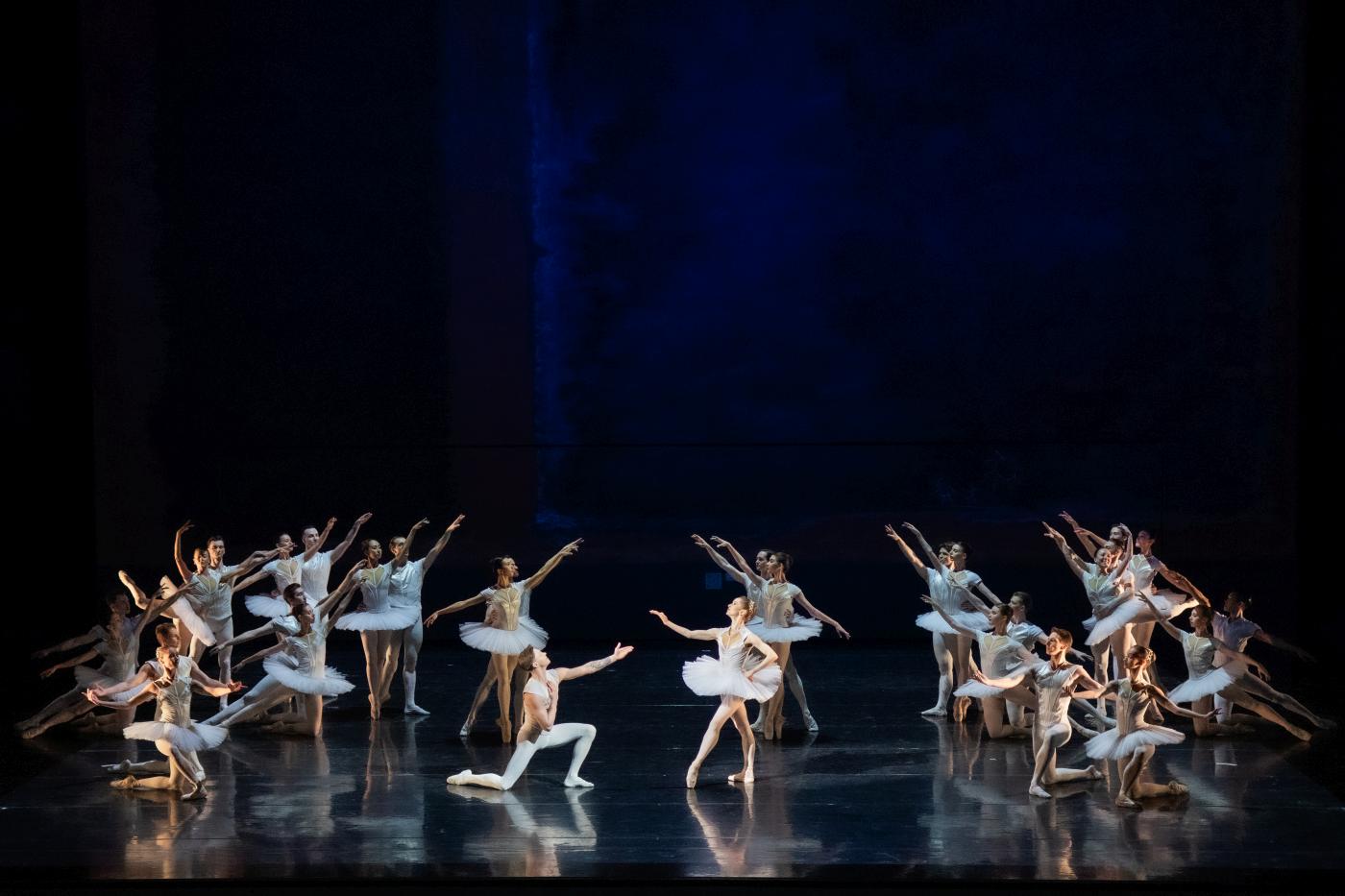 Thoroughly intimidated at first, Merkushev's confidence and dance prowess grow exponentially, but the moment the sound of a trumpet (score by Alexander Tcherepnin) heralds the end of the dream, Armida pushes him away, leaving him bewildered. When other museum staff find him and his scribbling, they can't stop laughing down at him.
In 2021 Pimonov created "Brahms Party", a witty all-male piece to Brahms's "Liebeslieder Waltzes", for the Ural Opera Ballet. His new ballet "Hungarian Dances" takes its title from the music, which is by Brahms again, albeit its twenty-one parts are played in a different order.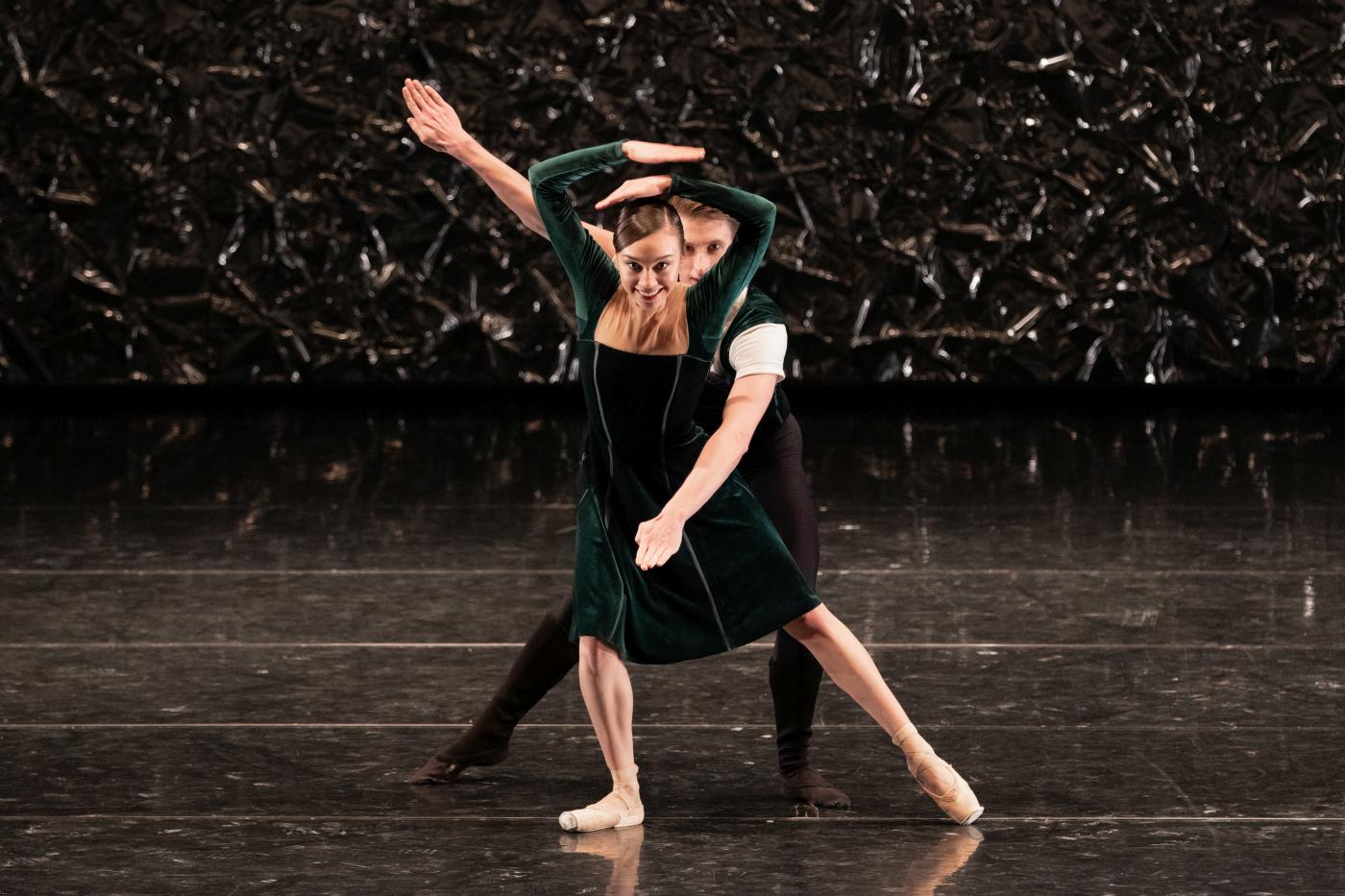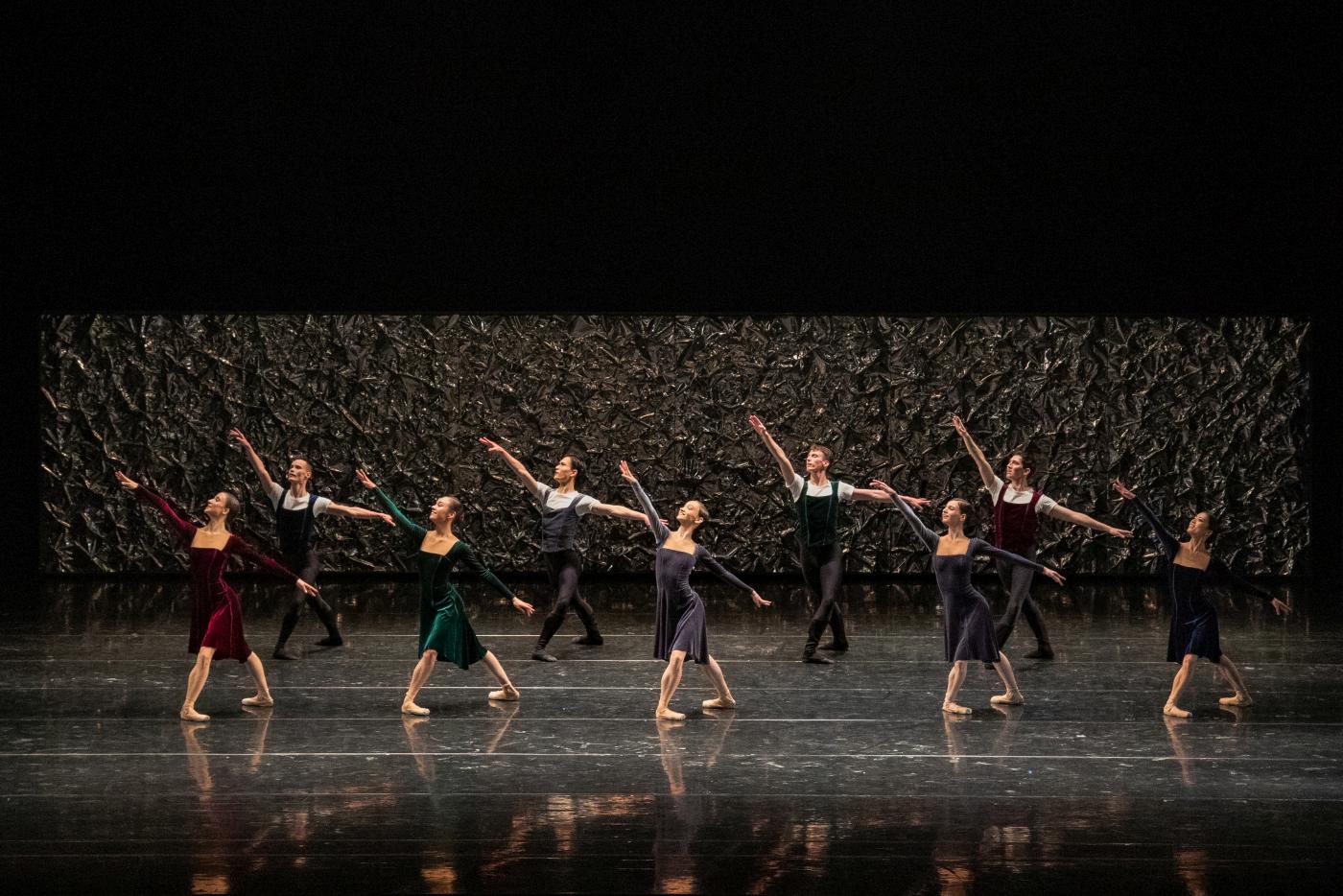 As in "Brahms Party", Pimonov's dancers (five women and four men) swiftly shift gears between different styles. Two men bounce in gentle sync, their vigor simmering as if held in a steamer, before suddenly exploding in jumps and turns. Others play macho, pumping their muscles, but the moment the music gallops off they merely pose, scuttle, and complete some basic port de bras. Often the women wear the pants (in fact, they wear knee-length velvet dresses in black, gray, bottle-green, and wine-red designed by Elena Trubetskova), pulling obliging or adoring dance partners in front of the gray, rectangular backdrop that shimmers like creased metal.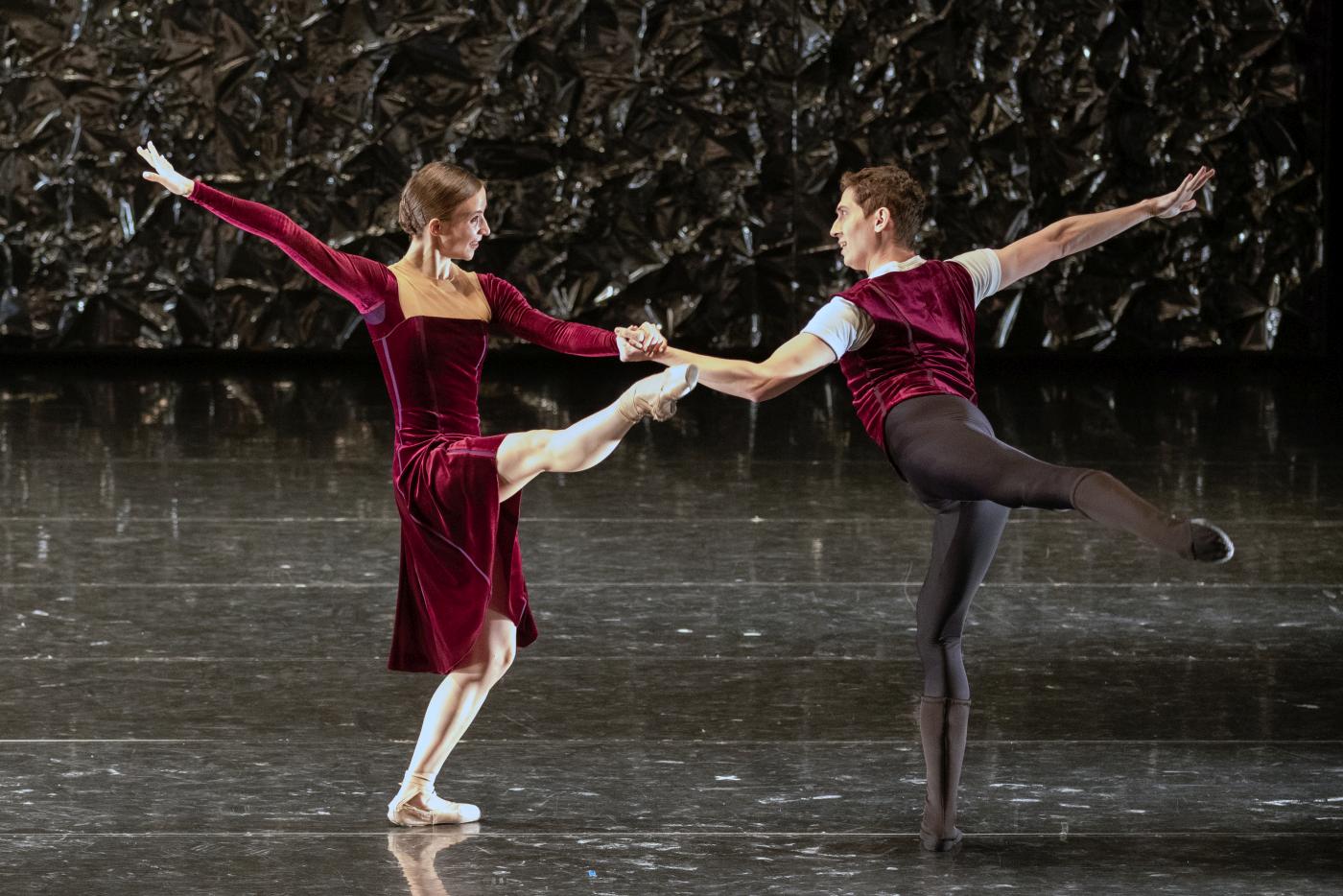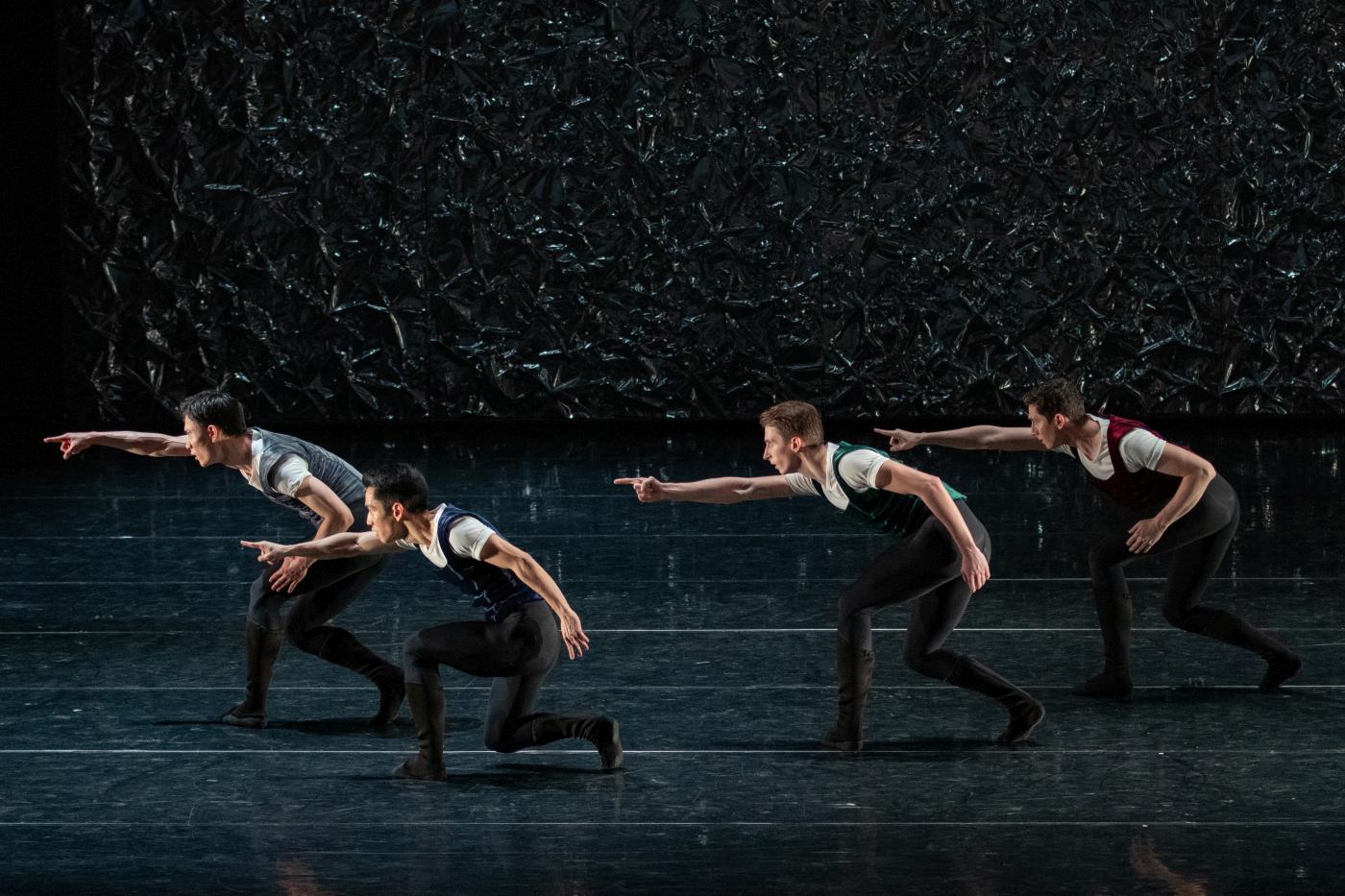 Pimonov contrasts a yearningly tender – or rather melodramatic – pas de trois with the showy entrance of two couples, their brisk steps (and solid egos) claiming the space. I don't know whether the folksy sequences are particularly Hungarian in style or inspiration – regardless, it doesn't matter. What matters is that "Hungarian Dances" is a crisp, tongue-in-cheek divertissement that makes the company look terrific.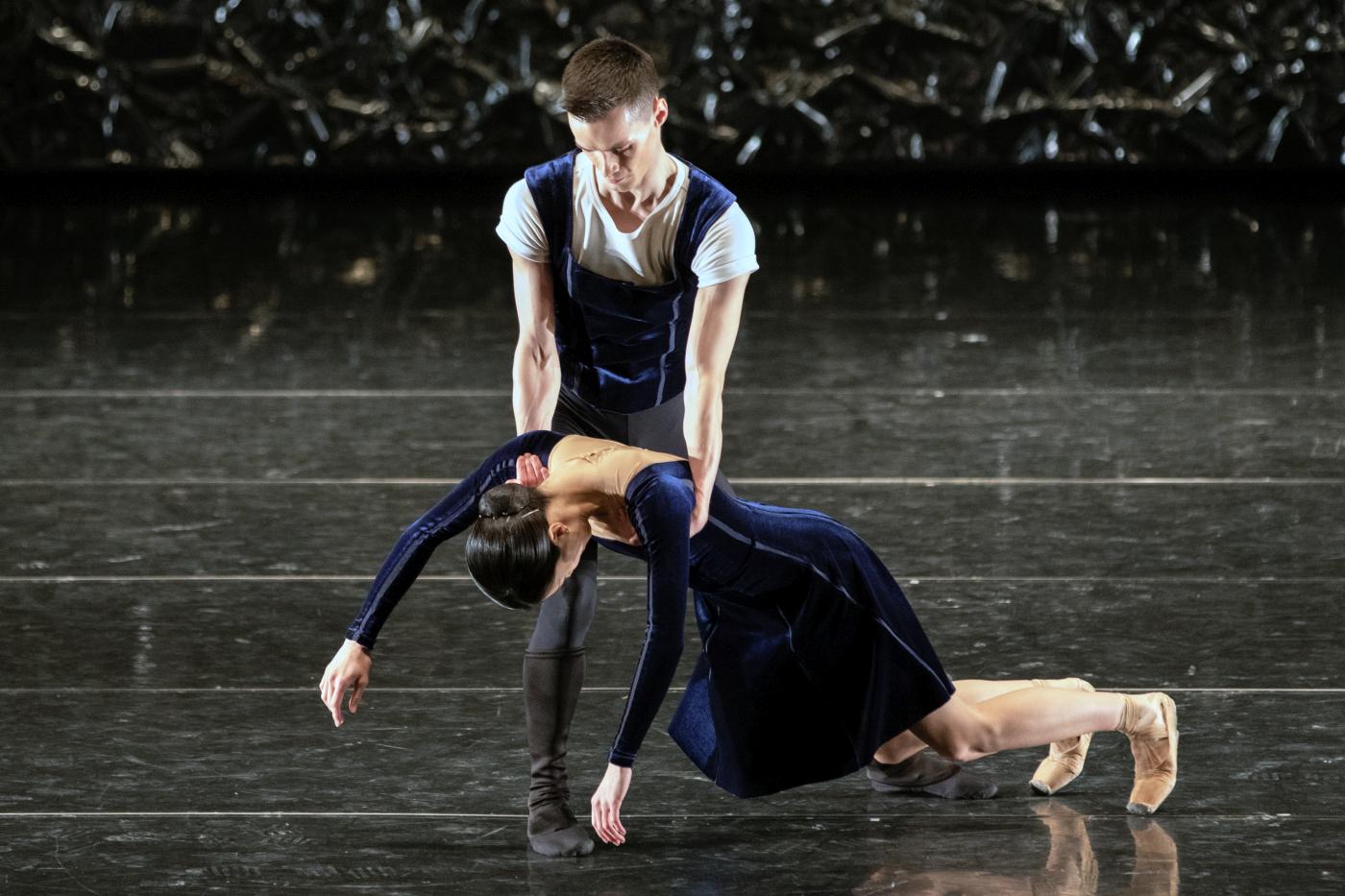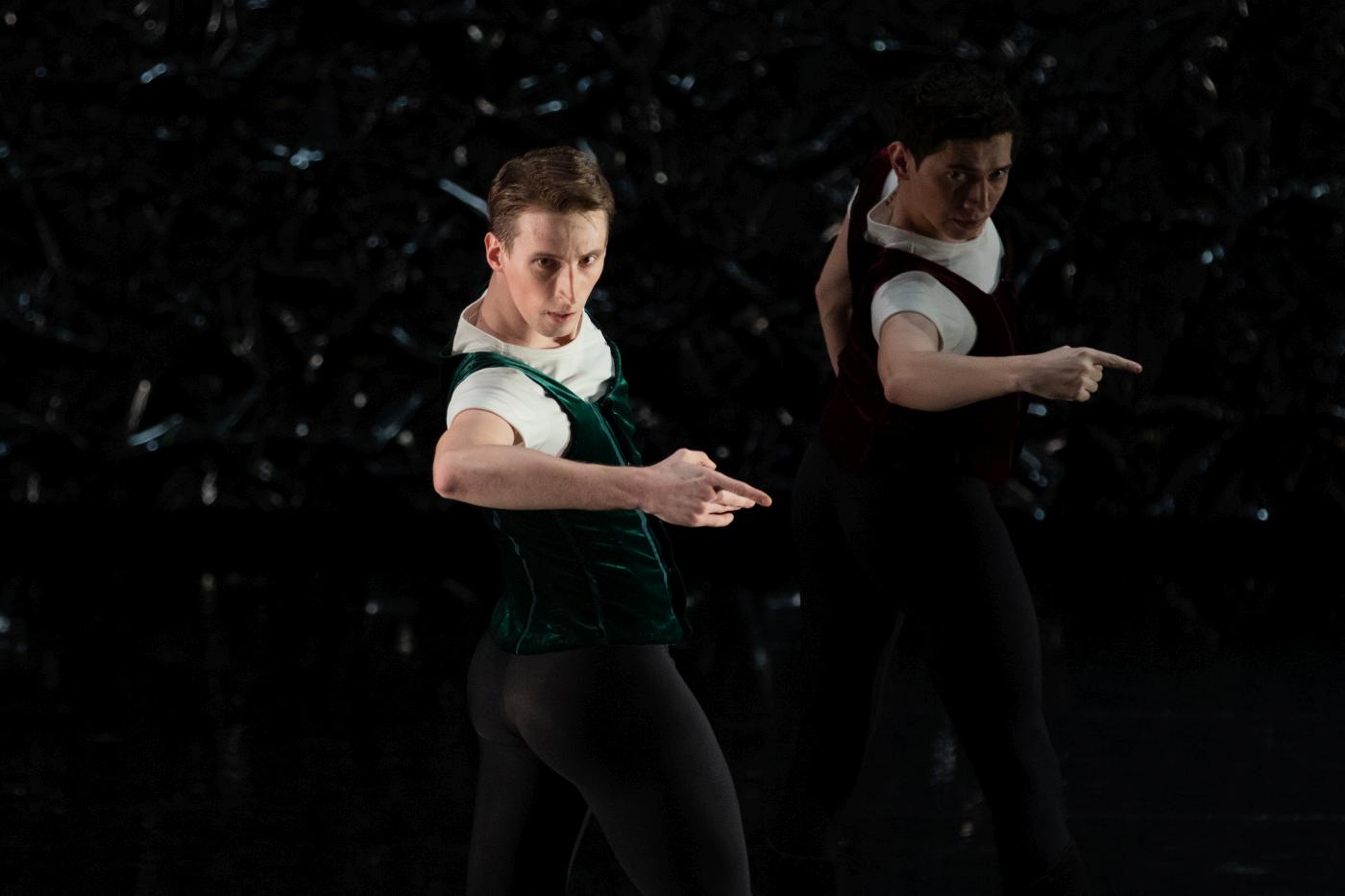 A pitch-black stage opens Samodurov's "Sextus Propertius". Odd sounds reminiscent of scratching strings combined with single bell (or clock) strokes create an eerie atmosphere. They are part of a composition commissioned from Alexey Sysoev who was tasked with interpreting the elegies of the Latin poet Sextus Propertius (*50-45BC, † around 15BC).
As flashes of grayish light suddenly break through the darkness, we catch glimpses of motionless standing or sitting dancers. Their beige shorts and tops look functional rather than fashionable (costumes again by Elena Trubetskova). Gradually, one of the men frees himself from the rigor, trying to conquer an ominous black catwalk. Rhythmic clatter, as relentless as a hasty second hand, gives his incongruent movements a sense of urgency. Fluid in one second and mechanically edgy in the other it's obvious that he can't be human. Other dancers appear out of the darkness, driven by the same frenzied energy, their legs kicking wildly, their arms flailing about like the sails of a windmill.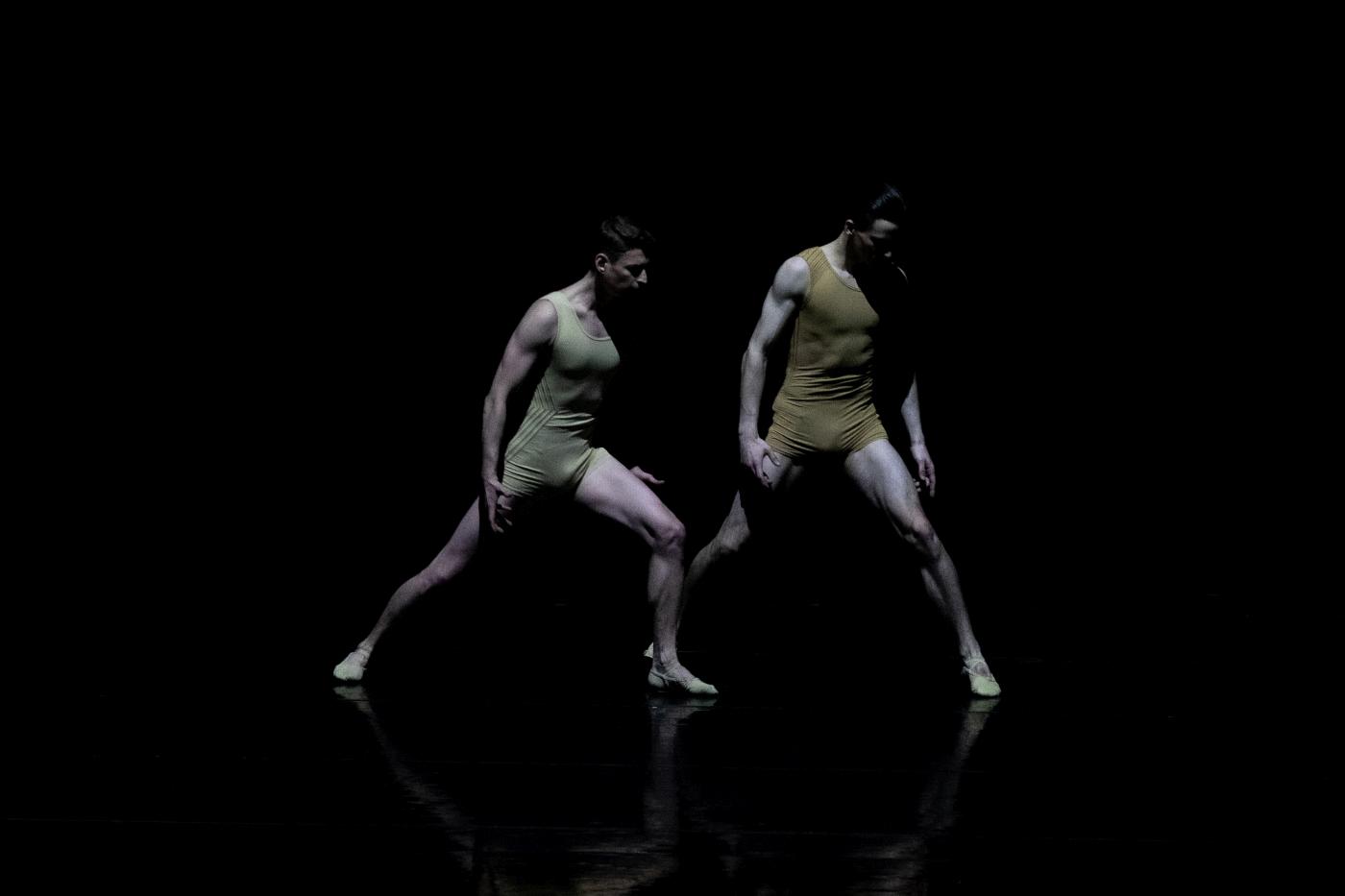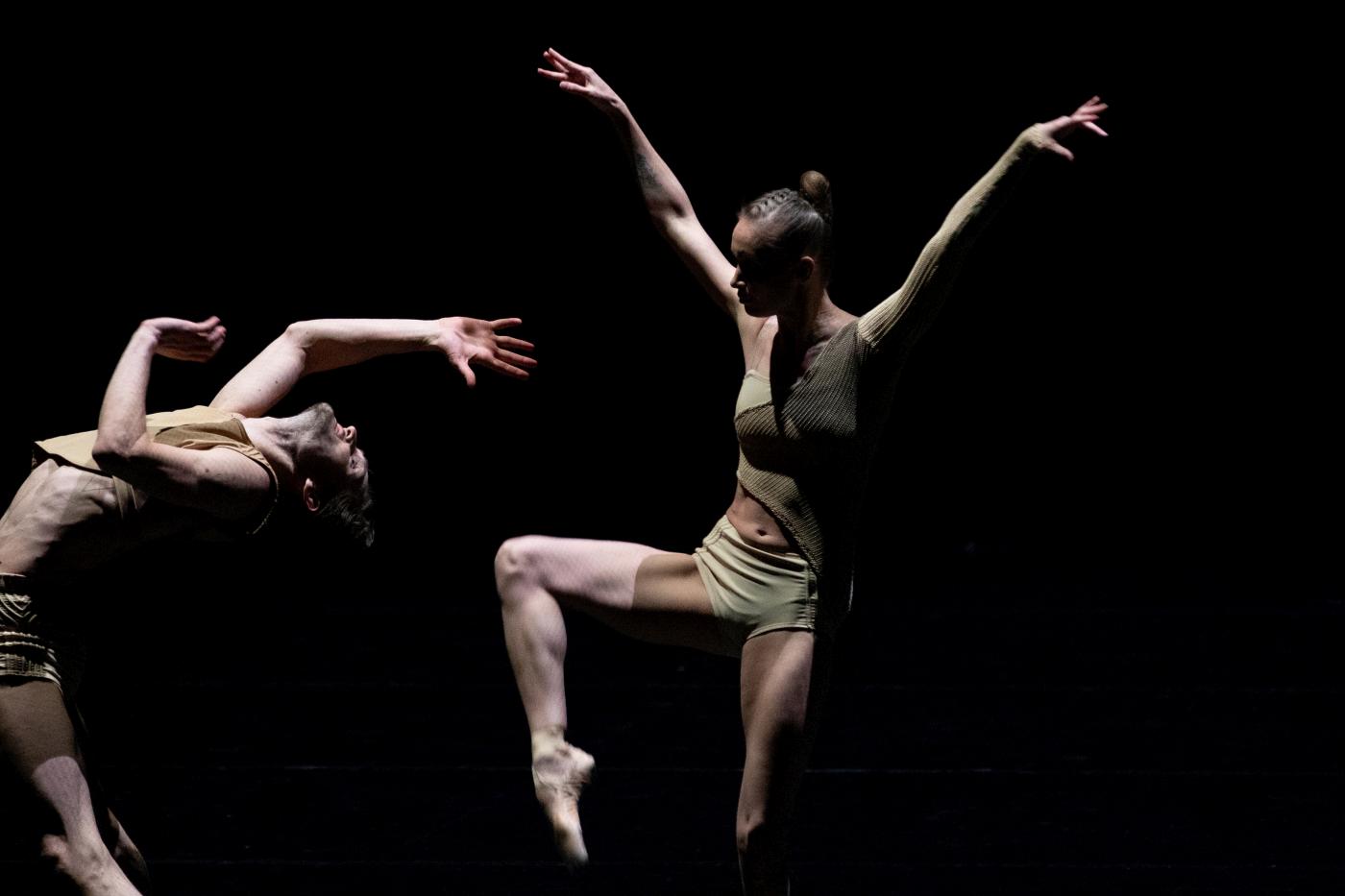 The acoustic clatter stops briefly as if time stands still, before hissing voices chime in, their words incomprehensible. Chaos breaks loose as a rotating strip of blue moonlight on the floor suddenly vanquishes like a ground that breaks away. From then on the dancers look like exhausted gladiators fighting an invisible enemy. Rhythmic noise hits them like fatal raindrops, wearing out their machine-like steeliness. Yet they rebound and continue their abrupt movements inside a shrinking pyramid of blue light.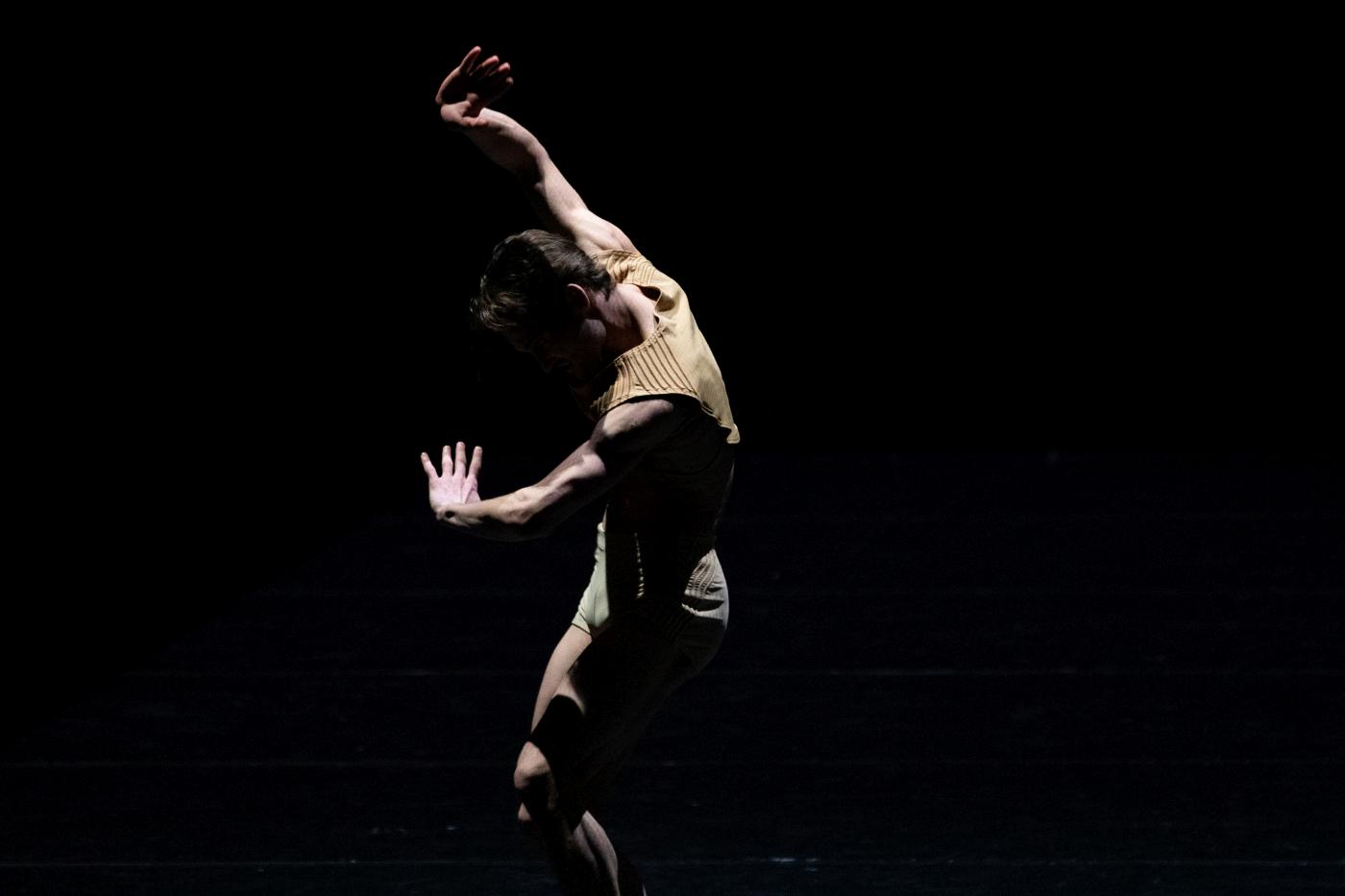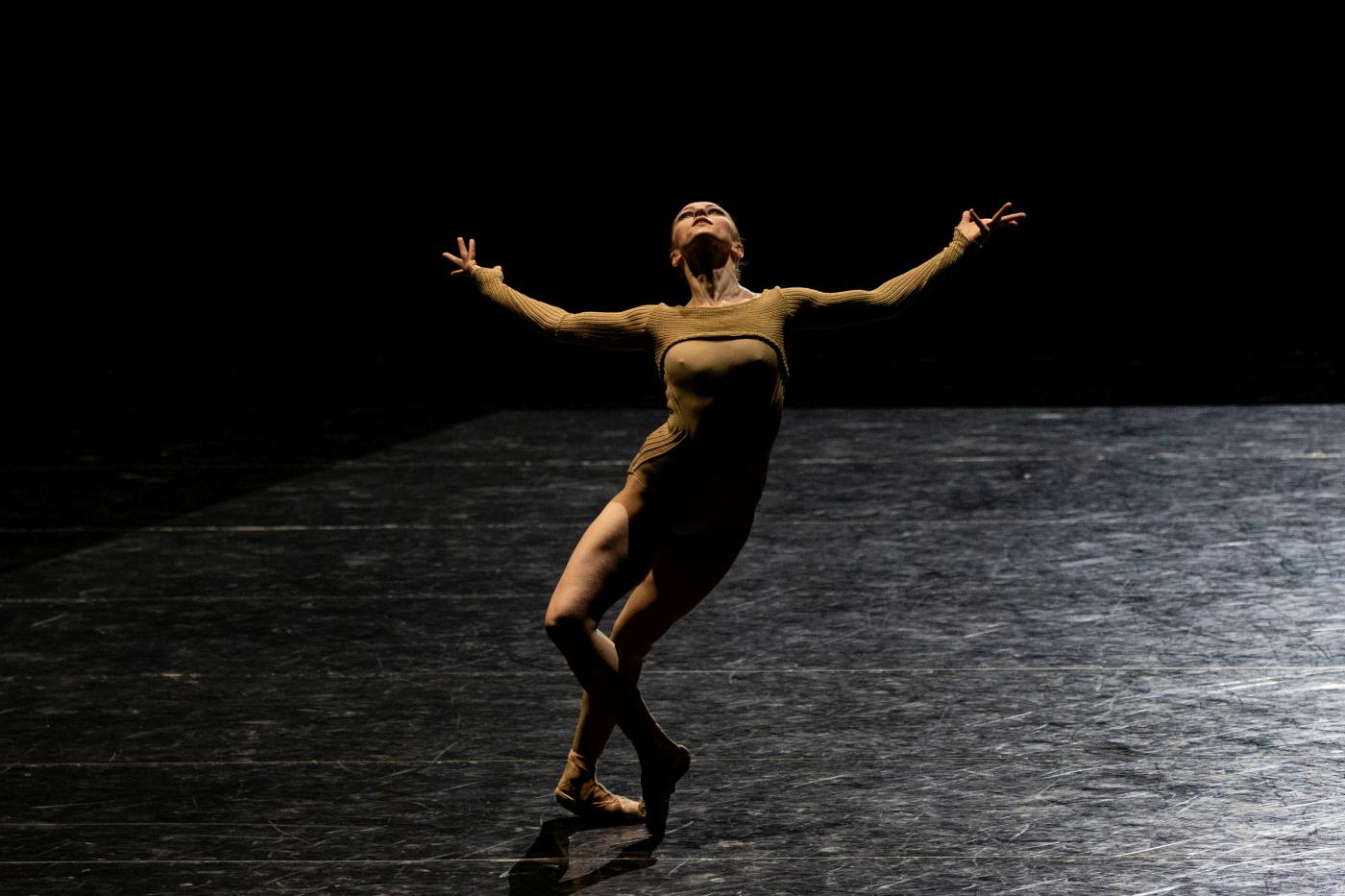 "Sextus Propertius" is my third encounter with Samodurov's works. Neither "Ondine" (2017) nor "The Order of the King" (2021) convinced me. This time Samodurov leaves me puzzled. Propertius's elegies chronicle a relationship with a woman called Cynthia and review the mythological origins of Rome. None of this is reflected in the choreography and – as we learn from the piece description – wasn't intended to do so. It declares that neither does the music illustrate the verses, nor the stage comment on the music. Instead, the ballet results from a complex reaction between the stage and the music. I studied chemistry, but this reaction is too inscrutable to be comprehensible.
"Sextus Propertius" is Samodurov's farewell creation as artistic director of the company. He'll be succeeded by Maxim Petrov at the end of this season.
The Ural Opera Ballet, playing under the baton of Maksim Kozlov, accompanied all three ballets.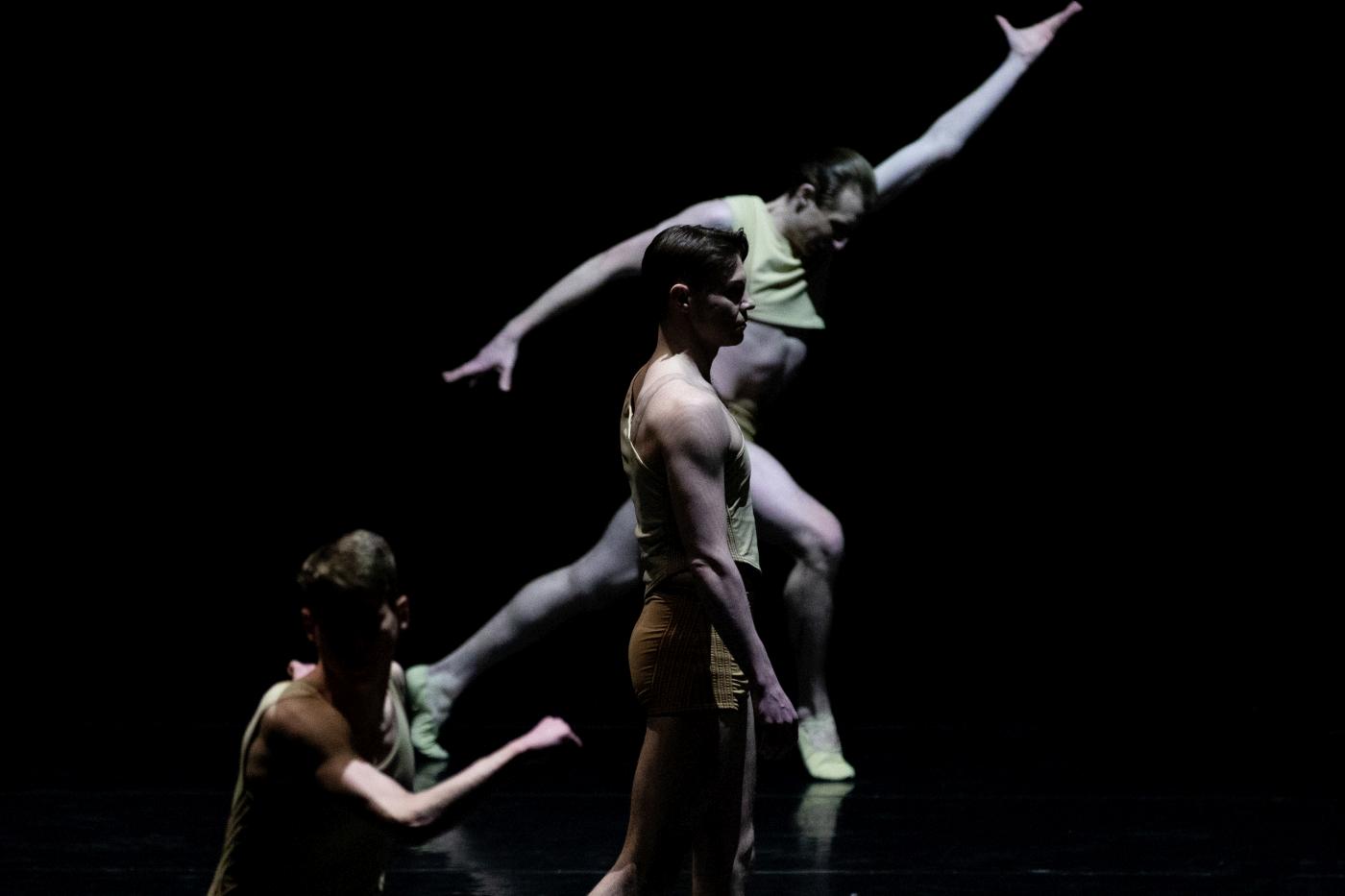 Links:
Website of the Ural Opera Ballet

Photos:

(The photos show casts of different performances.)

1.

Arsenty Lazarev (Museum attendant), "Pavilion of Armids" by Maxim Petrov, Ural Opera Ballet

202

3

2.

Ensemble, "Pavilion of Armids" by Maxim Petrov, Ural Opera Ballet 202

3

3.

Alexandr Merkushev (Museum attendant), "Pavilion of Armids" by Maxim Petrov, Ural Opera Ballet 202

3

4.

Anna Domke (Armida) and Arsenty Lazarev (Museum attendant), "Pavilion of Armids" by Maxim Petrov, Ural Opera Ballet 202

3

5.

Ensemble, "Pavilion of Armids" by Maxim Petrov, Ural Opera Ballet 202

3

6.

Ensemble, "Hungarian Dances" by Anton Pimonov, Ural Opera Ballet 2023

7.
Assiya Sultanova and Gleb Sageev, "Hungarian Dances" by Anton Pimonov, Ural Opera Ballet 2023

8.
Anna Domke and Fidan Daminev, "Hungarian Dances" by Anton Pimonov, Ural Opera Ballet 2023

9.

Hideki Yasumura, Tomokha Terada, Gleb Sageev, and Fidan Daminev, "Hungarian Dances" by Anton Pimonov, Ural Opera Ballet 2023

10.

Gleb Sageev and Fidan Daminev, "Hungarian Dances" by Anton Pimonov, Ural Opera Ballet 2023

11.

Aleksey Seliverstov and Miki Nisiguti, "Hungarian Dances" by Anton Pimonov, Ural Opera Ballet 2023

12.
Andrey Veshkurtsev and Mihail Volkov, "Sextus Propertius" by Vyacheslav Samodurov, Ural Opera Ballet 2023

13.
Arsenty Lazarev and Ekaterina Kuznetsova, "Sextus Propertius" by Vyacheslav Samodurov, Ural Opera Ballet 2023

14.

Elena Vorobeva, "Sextus Propertius" by Vyacheslav Samodurov, Ural Opera Ballet 2023

15.
Arsenty Lazarev, "Sextus Propertius" by Vyacheslav Samodurov, Ural Opera Ballet 2023

16.

Ensemble, "Sextus Propertius" by Vyacheslav Samodurov, Ural Opera Ballet 2023

all photos

©

Ivan Mohnatkin

/

Ural Opera Ballet

Editing:

Samuel Snodgrass