Semyon Chudin, Bolshoi Ballet
Royal Opera House
London, Great Britain
August, 2016
by Ilona Landgraf
Copyright © 2016 by Ilona Landgraf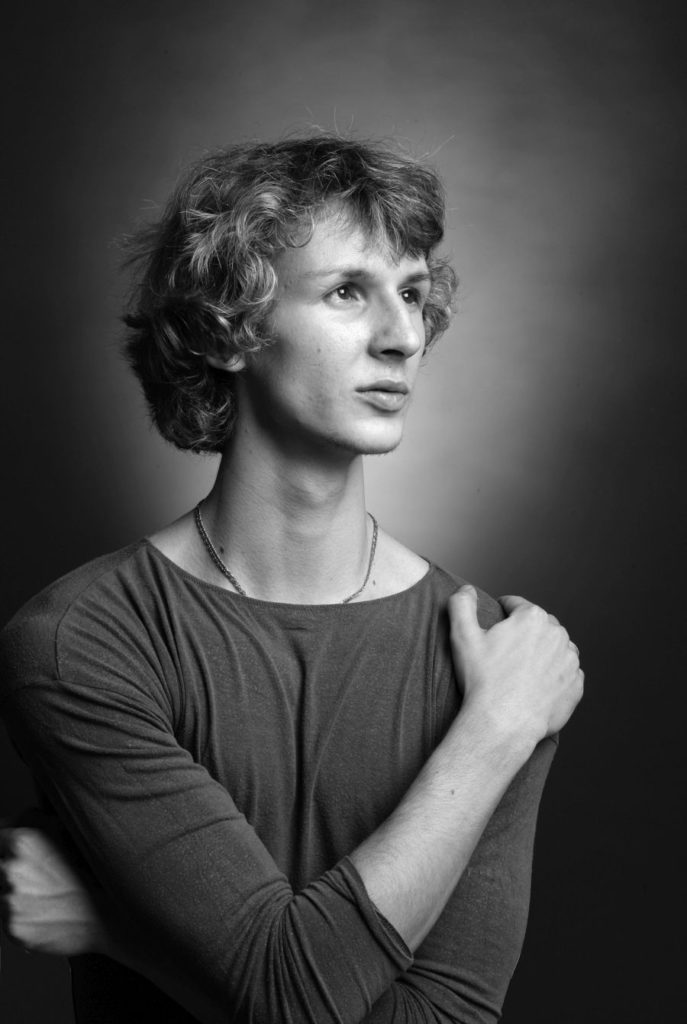 I first saw Semyon Chudin dance in Stuttgart Ballet's end-of-the season gala this July. He had danced the Wedding Pas de Deux from "Sleeping Beauty" next to Anna Osadcenko and immediately caught my attention. Chudin has an aura, which only a great personality is able to radiate.
As it happens the Bolshoi toured London for three weeks during this summer. One and a half weeks after the Stuttgart gala I sat in the Royal Opera House, watching the company in Jean-Christophe Maillot's "The Taming of the Shrew". The following day I met Chudin in the Opera House's cafeteria to talk about his career and his life offstage. We spoke twice, first in the afternoon, and, after rehearsals and with translation support by Sonia Serduk, a longstanding friend of Chudin from St. Petersburg's Mikhailovsky Theatre, again in the evening. Chudin's English is good but he feels more at ease when speaking Russian. I guess our group of three attracted attention as we had much fun.
Chudin is natural, kind and easy-going. He does not make the slightest attempt to cultivate a glossy image of himself or to feign a conformist mindset. Telling people what they want to hear isn't his. The timbre of his voice simply reveals his true opinions. Centered in himself Chudin radiates calmness but at the same time is very self-critical. After the Stuttgart gala he asked Filip Baranciwicz and Mikhail Kaniskin to give him corrections. How many principals act in the same way? "One could always improve something. When you're satisfied with yourself you should stop," he later stated.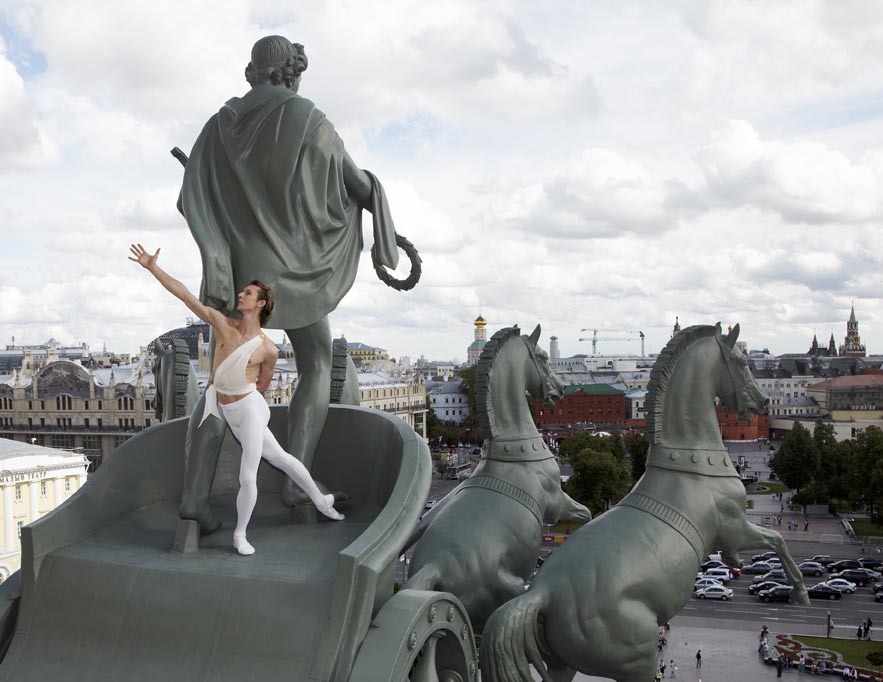 Chudin was born in Barnaul, around 150 miles south of Novosibirsk in Russia. He would have loved to have siblings but is an only child. His mother always dreamed of becoming a ballerina but problems with her legs shattered her ambitions at an early age. "But her feet are amazing! Beautifully pointed from birth." Chudin mentions. An active child he was sent to gymnastic classes, though he would have preferred to do more football instead. Or to try jujutsu, boxing and karate. But, being too young, only five or six years old, he quit doing gymnastics. Aged seven he started to attend regular school and had almost forgotten about gymnastics let alone ballet. "But my former gymnastic teacher met my mum and urged her to send me to a ballet school because my body would be ideal for dancing. So I applied at the Novosibirsk Choreographic College, was accepted and, aged ten, moved with my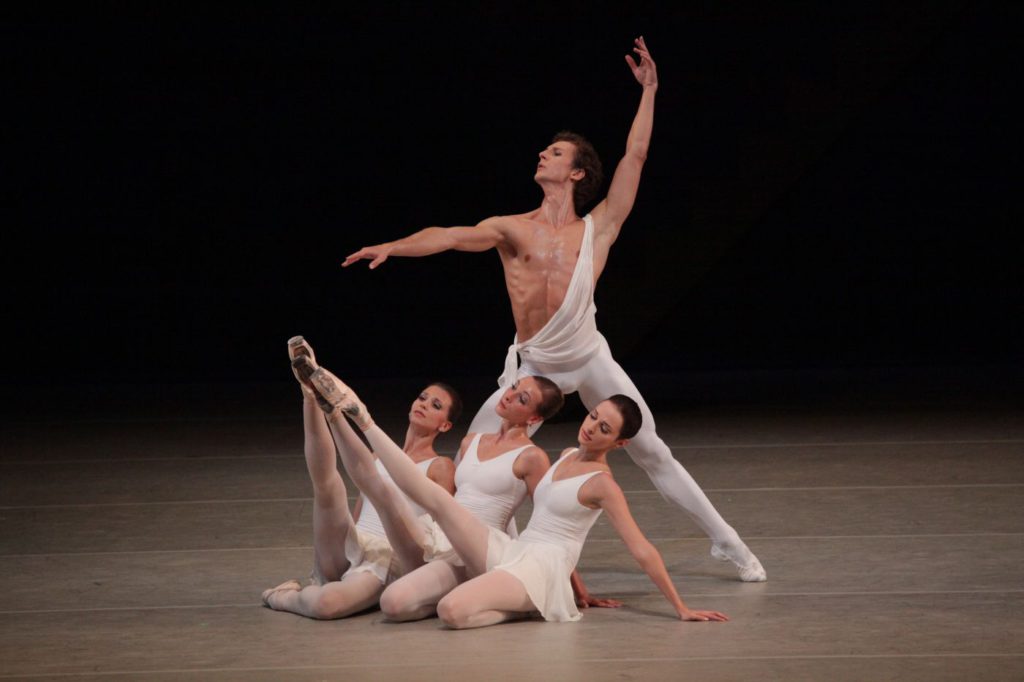 parents to Novosibirsk. Amongst others we had classical training, pas de deux-classes, character dance, pantomime and modern dance – which at that time wasn't truly modern – plus regular school subjects." Thinking back Chudin deems himself not an exemplary pupil, because he didn't internalize what his teacher told him. "I listened to him but not enough. I was always among the best students in my class so I fancied myself all right."
Eight years later and just having graduated he searched for new challenges. "Actually the atmosphere in the Novosibirsk Ballet Theatre was nice but it was time to gain experience elsewhere. Also my mother encouraged me to go abroad. By chance one of my fellow students from school was from Korea. She told me about the Universal Ballet in Seoul which at that time was led by Oleg Vinogradov, the former artistic director of the Kirov Ballet in St. Petersburg. Today he is artistic director emeritus. They had many good teachers from the Maryinsky Theatre and the Vaganova Academy. So I gave it a try, wrote to the general director, Julia H. Moon, was offered a contract and in 2003 joined the company as a corps dancer." Asked why he didn't also audition for other companies, Chudin said: "I don't know. I could have tried at the Bolshoi or at the Maryinsky, but I didn't even try. Today I know but back then I had no idea how to get an audition. No one at school helped us, maybe because they wanted us to stay in Novosibirsk."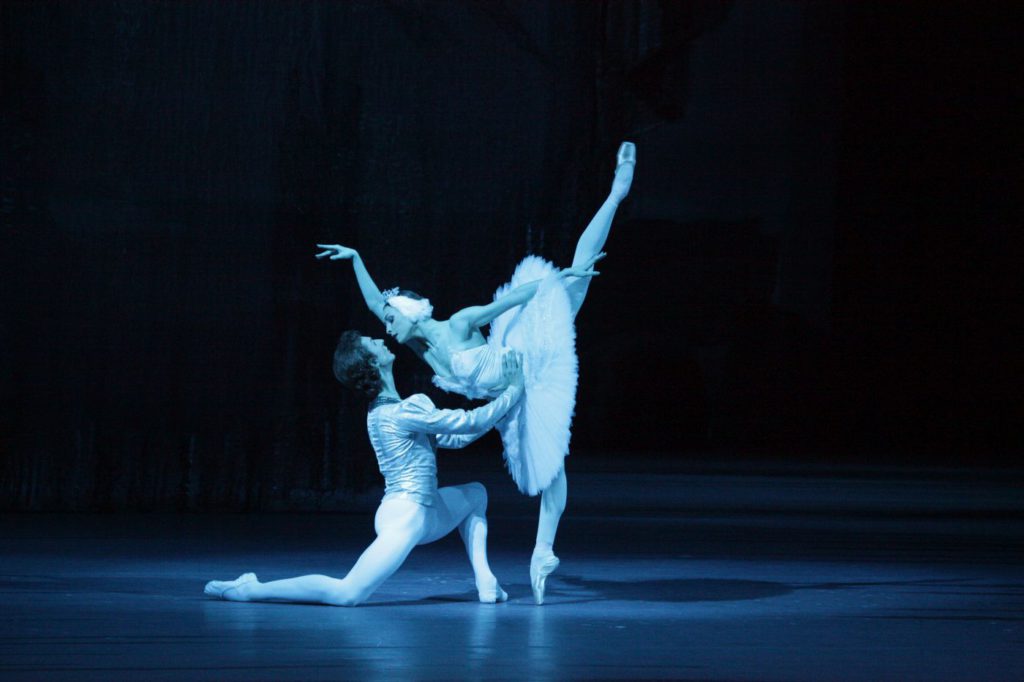 "Arriving at the Universal Ballet opened my eyes. I saw how the dancers worked and how clear their dancing was and thought Wow!" Maybe that is where his critical approach towards himself originated. "Evgeny Neff, a former principal of the Kirov Ballet, was my teacher. He was very strict and made me work hard. Actually we missed no chance to work. It happened that he even corrected my arm positions in his home office when the theater was closed." Step by step Vinogradov entrusted more soloist roles on Chudin. Within the following four years he had danced all leading roles in the classical repertory, had worked with Nacho Duato and Ohad Naharin and had been promoted to soloist, later to principal.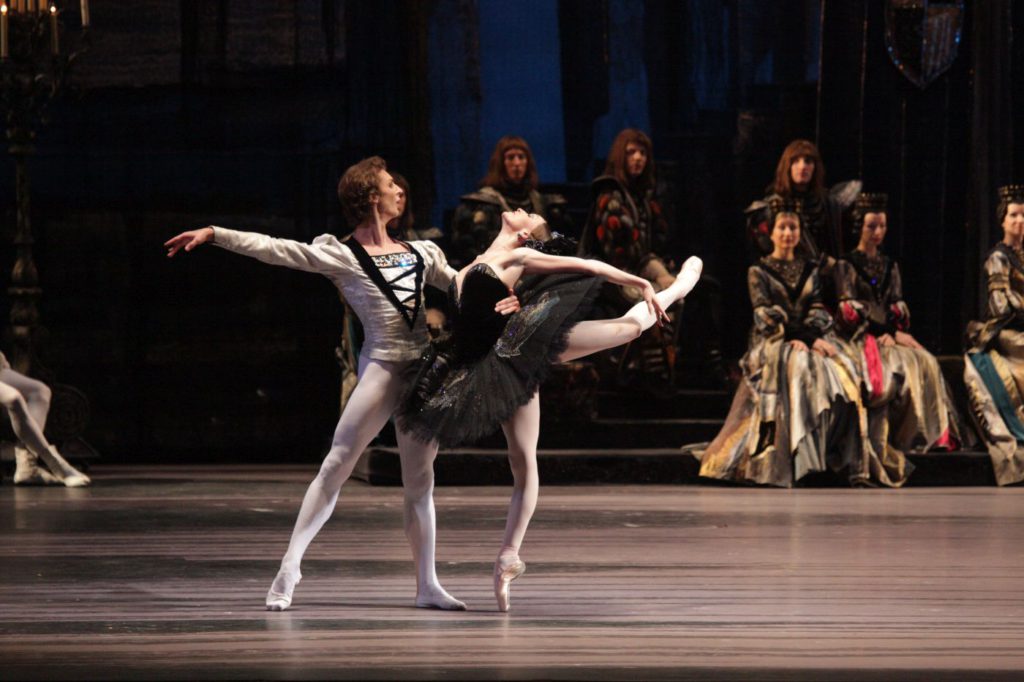 Why did he leave for Zurich Ballet in 2007? A choreography by Heinz Spoerli, "All Shall Be", which he had danced in his early time in Seoul had sparked his interest for the Swiss company so much, that he wanted to work with Spoerli. Spoerli created "Peer Gynt" on Chudin. Later the production was filmed with Marijn Rademaker in the leading role.
But Zurich was only an intermediate station.
One year later Vinogradov, about to mount "Romeo and Juliet" at the Mikhailovsky Theatre in St. Petersburg, called Chudin and asked him to guest as Romeo. He already had danced Mercutio and Paris in the same production in Seoul. "Of course, I agreed. Soon later, Sergei Filin rang me, suggesting I guest with the Stanislavsky Theatre, for example in "Giselle", and that we talk about further projects." It seems the Russian dance scene wanted him to come back. "I remember our talk very well. I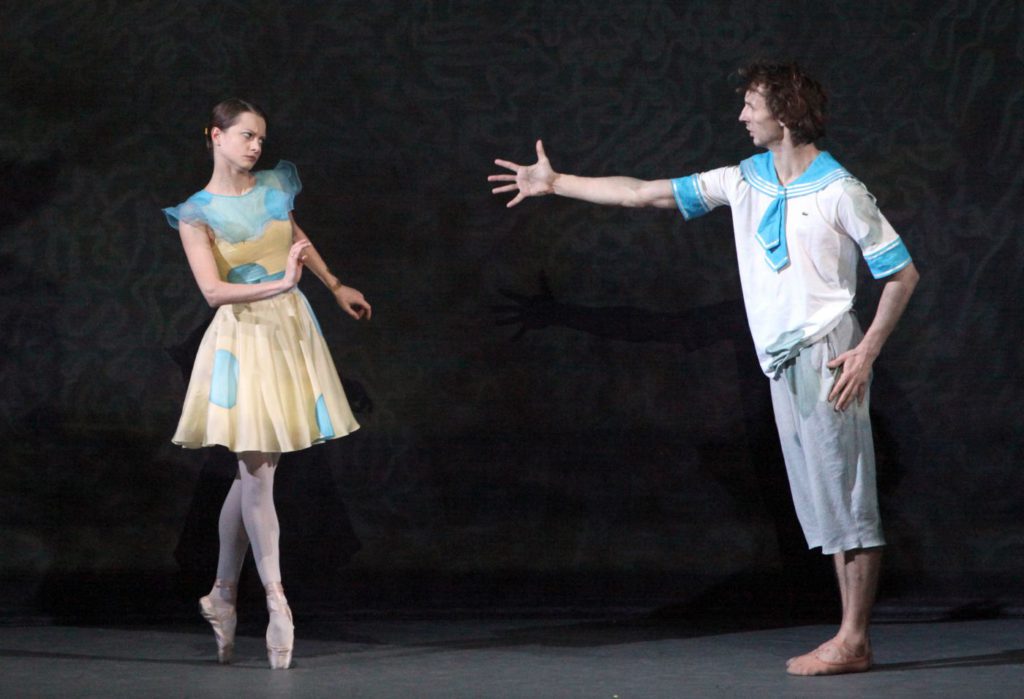 said: Sergei, at the moment I want to be everywhere at the same time. And Sergei answered: No, no, no! That doesn't work. If you are everywhere, you are nowhere. You have to find your home where you can focus on your work, where you can create something interesting, something strong. Sergei knows so many things, which I wanted to learn from him. Working with him on "Giselle" was incredible. He showed me every detail and he really was interested in nurturing me." That is why in 2008 Chudin decided to join the company of the Stanislavsky Theatre. He lists many rewarding productions he danced in, "Don "Quixote", "Cinderella", Ashton's "Marguerite and Armand", Neumeier's "The Little Mermaid", and recalls Bournonville's "Napoli" for which a repetiteur from the Danish Ballet came over.
Nevertheless he hadn't found his home in the Stanislavsky Theatre. "I always wanted to dance in a big company. The Maryinsky, the Bolshoi, Paris Opera Ballet, The Royal Ballet or American Ballet Theater – that are the big ones. The Stanislavsky is close to the Bolshoi, only around one mile away. When passing by, I always thought, the Bolshoi is such a great company! I want to be part of it."
In 2011 his dream became true. When Sergei Filin left the Stanislavsky Theatre to become artistic director of the Bolshoi, he took Chudin along. Since then, Chudin is a principal of the Bolshoi.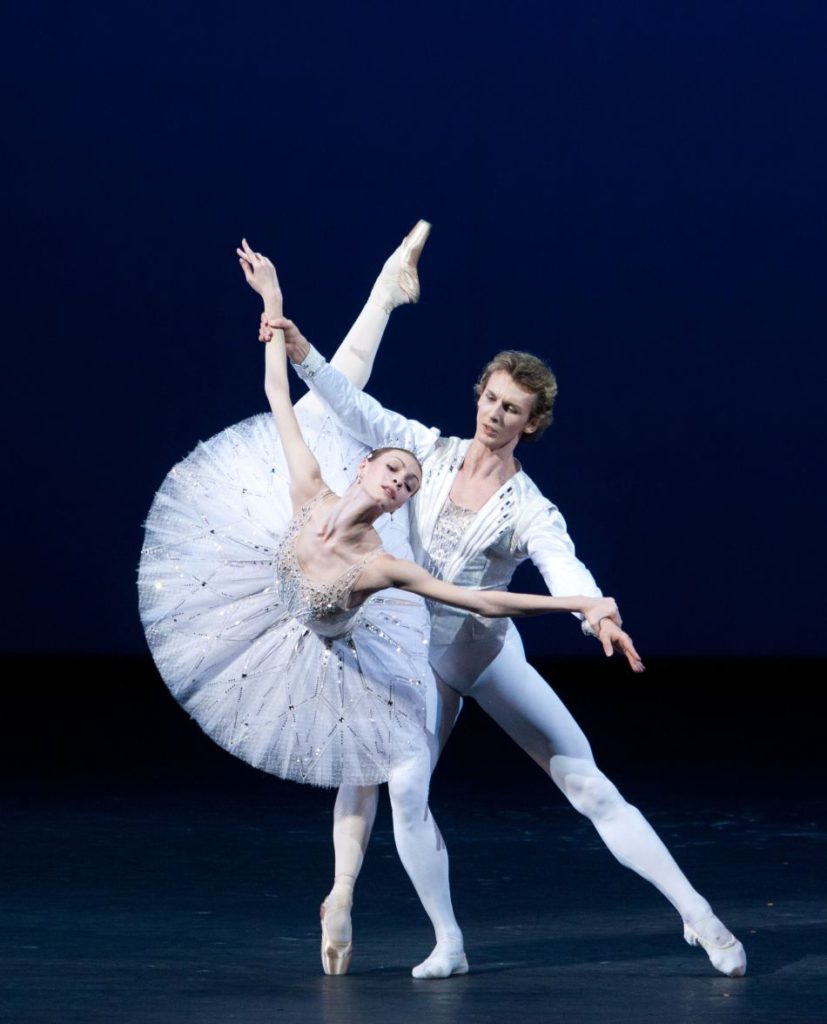 From Novosibirsk to Seoul, to Zurich and via St. Petersburg to Moscow – that is quite an indirect route to reach one's destination. Chudin hasn't planned his career. He simply trusts in being guided. "I feel very happy at the Bolshoi, free and safe. Having colleagues who ask me to dance with them is wonderful too! Usually, Olga Smirnova is my partner, but also Ekaterina Krysanova." Most importantly, I found my teacher, Alexander Vetrov. Thank God! It is so hard to find your teacher. The chemistry between Alexander and me works perfectly! I really can talk with him about everything but we understand each other even without words. He is like a father to me, passing all his knowledge onto me."
Vetrov, a renowned ex-soloist of the Bolshoi, lived for fifteen years in America where he worked with several companies before returning as teacher-repetiteur to the Bolshoi in 2011. He is also David Hallberg's Bolshoi-coach. Chudin and Hallberg are friends.
Asked whether the situation changed for him after Mahkar Vaziev took over the reins of the Bolshoi, Chudin hesitates a few seconds, and, with a low, serious voice, says: "I like him as well. He is a nice person. He knows what he wants. That is good!"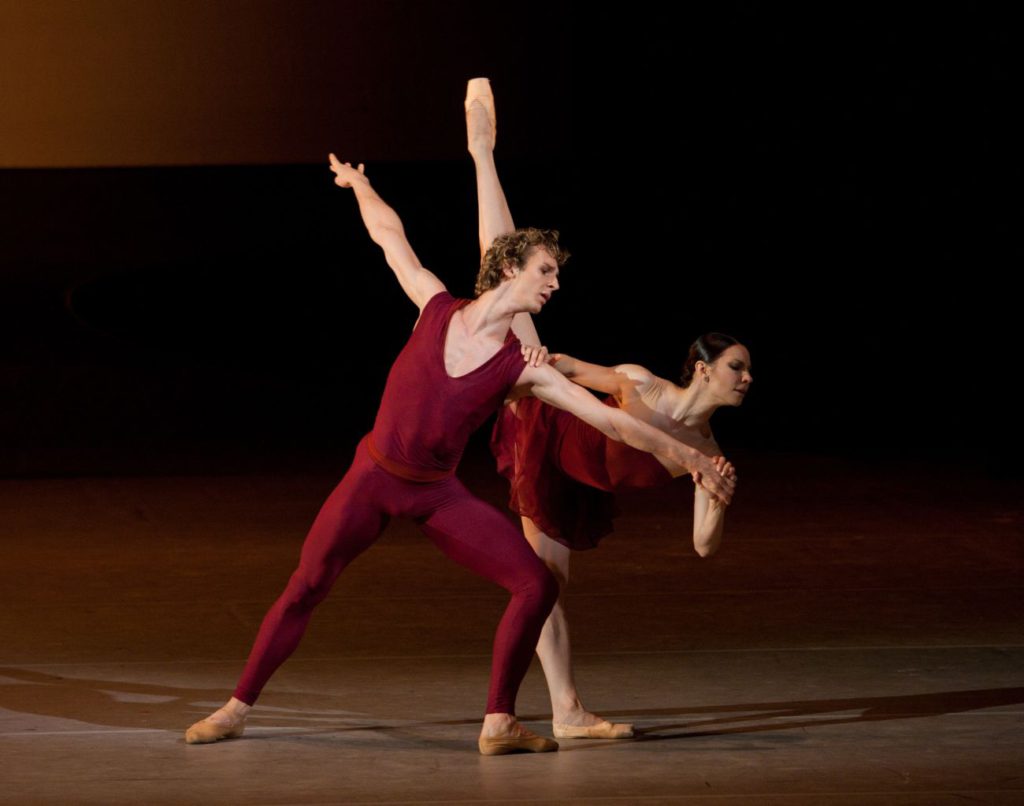 One can hardly achieve more than being a principal of the Bolshoi. Yet, what is most likable about Chudin, is that he stayed true to himself. "It is said, that when joining the Bolshoi dancers often become a bit stuck-up", Serduk, our translator, later told me. "But not so Semyon. He still is the same. He is exceptionally devoted to ballet." We agree on his being different than the others. One notices it right away the moment he enters stage. The air simply changes.
Meanwhile the curtain went up next door for the evening performance of "Shrew". The second the first tunes of Shostakovich's score are broadcast to the cafeteria, Chudin is electrified. Like a sensitive race horse his shoots up, turns his head towards the TV, his eyes wide open. Alas – there is no picture! A few seconds later, his having impatiently pressed the remote buttons, the evening's Katharina and Bianca turn up on the screen. From time to time Chudin's eyes wander there. Lucentio's solo again glues him to the TV. Maillot created it on him.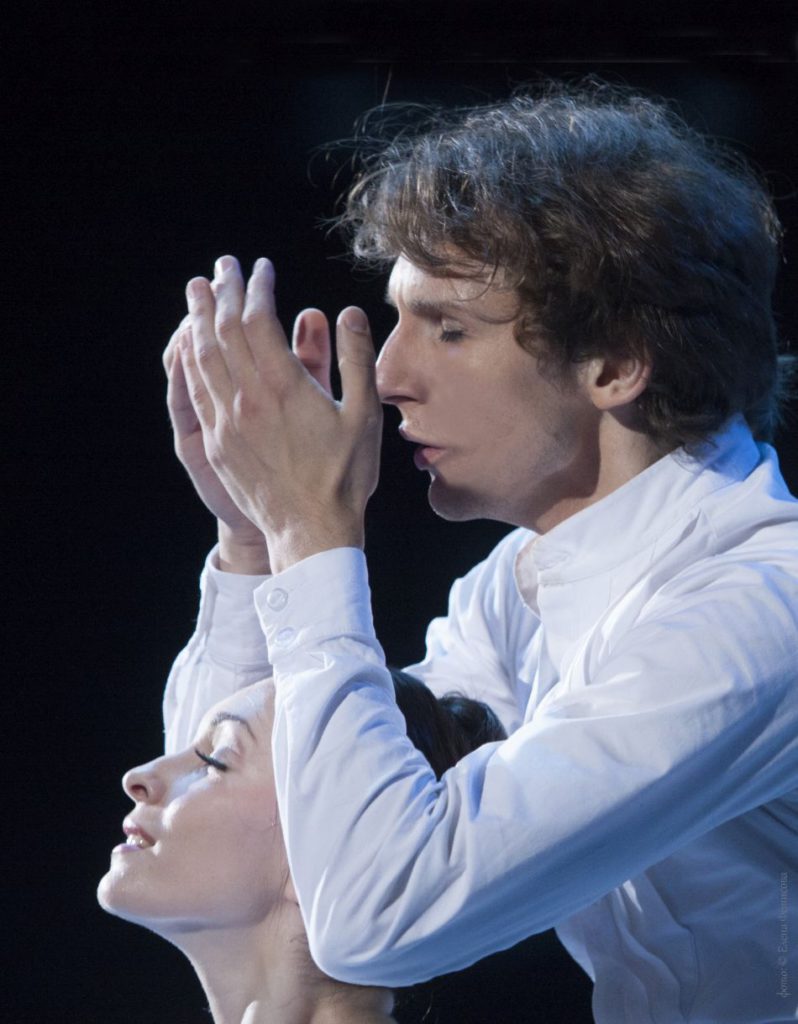 "Shrew" has neoclassical language, yet the main part of Chudin's repertory is classical. He doesn't see himself specialized in the classical side though; modern choreographies attract him too. But the Bolshoi hasn't that much in store. "I would love to dance more modern ballets. Some time ago Paul Lightfoot and Sol León from the Nederlands Dans Theater worked with us, which was very interesting. We also have Forsythe's "Herman Schmerman". But recently I guested in Stuttgart – an amazing company! And", he continues, his his voice getting enthusiastic, " they not only have Cranko but many pieces from Forsythe and other modern choreographers. Marco Goecke, for example, is fantastic! He really established a unique language, another world. I went to Stuttgart's Theaterhaus to see his "Nijinsky". So many great ideas! Itzik Galili's piece in the [Stuttgart Ballet] gala was nice, but Douglas Lee's was really incredible. And how Alicia [Amatriain] did it! I miss that kind of physicality so much! I already talked with Douglas about working with him. I really want to experiment with these kinds of movements as well. It will help me with the classical repertory." He also likes dancing Balanchine's ballets: "I hope with Makhar we get more Balanchine to dance."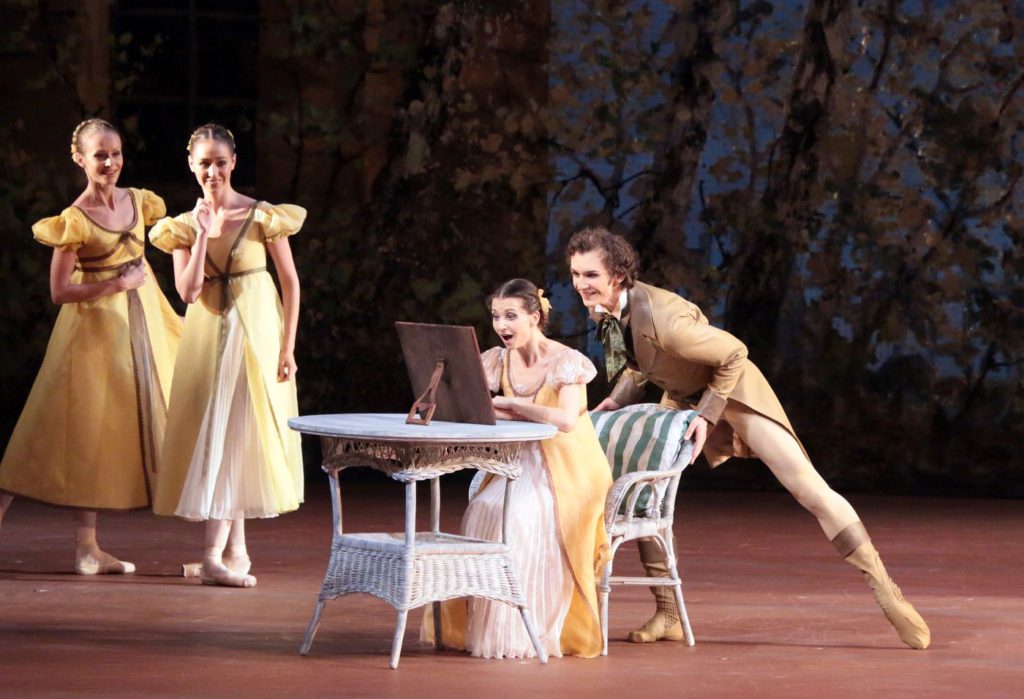 Chudin's favorite role is Lensky in Cranko's "Onegin". Explicitly Lensky, not Onegin. "When Reid [Anderson] came to the Bolshoi in 2013 to stage "Onegin", he chose me for both roles. But during rehearsals getting into the character of Onegin was hard. The role also has tricky lifts. Maybe I'd like to try Onegin again in some years, but for the moment I feel I'm Lensky. I want to be like him, poetic and emotional and soft." He already has all these character traits, I think to myself. No need to strive after them. "But we have very good casts for the role of Onegin."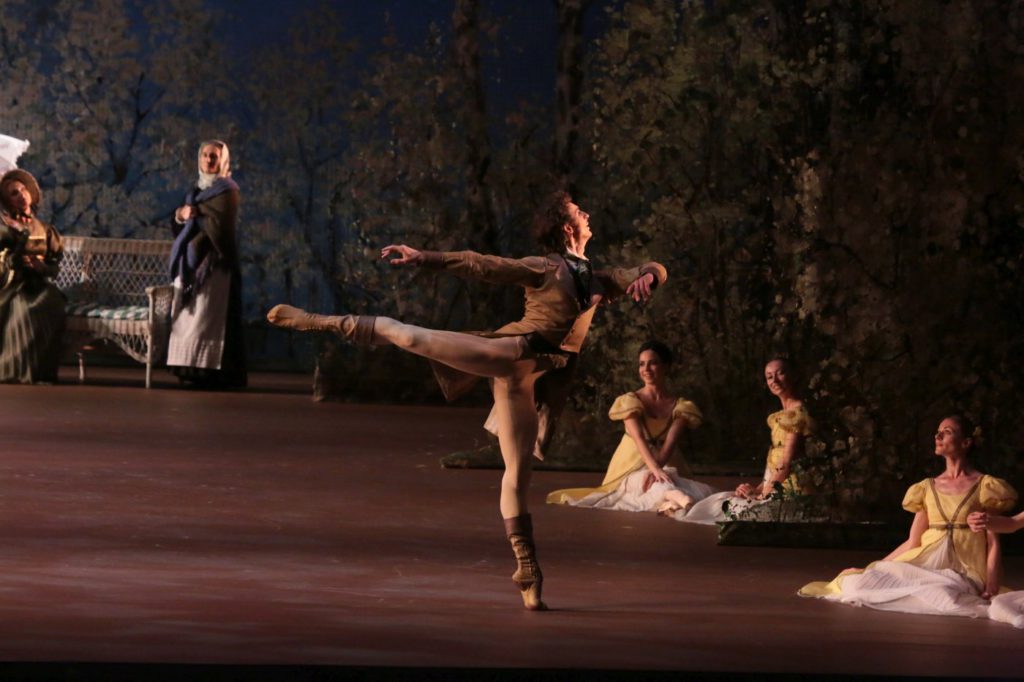 Onegin is a topic we should enlarge upon again, as our opinions about him differ. I find the way he refuses Tatiana's love arrogant, but Chudin disagrees: "He is tired of life. And he isn't interested in her." The sobriety and conviction behind this statement must derive from intense reflections upon the character. "When "Onegin" is scheduled I try to reread the book and to watch one of our Russian opera productions on the internet. It shows how the characters should be, especially when sung by our old singers, [Ivan] Kozlovsky or [Sergei] Lemeshev. That helps me to get in the right mood for the ballet."
Aged thirty-one and having plenty of years as an active dancer ahead, Chudin already has plans for the time after retiring from stage. "I went through so many different companies and got to know so many artistic directors that I feel familiar with many facets of their work." Becoming artistic director of a company would tempt him. He feels comfortable with management aspects as well as with guiding and fostering artists.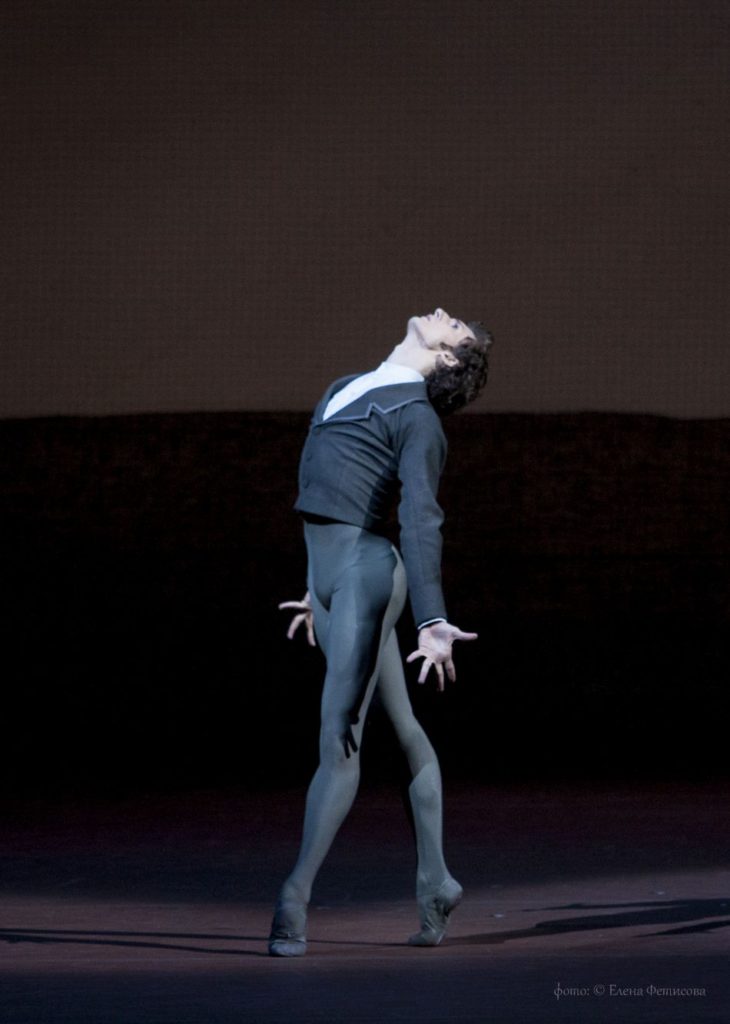 This June he guested with Marianela Nuñez in "Don Quixote" at the Vienna State Opera. "I observed, for example, how Manuel [Legris] worked with his company. He is so close to the dancers! He helps each one to grow and one can witness the progress day by day. I would like to work with people, to help them forge ahead. Though, the few times I gave class at the Bolshoi, everyone complained and found it too hard." He smiles, "I like French classes… But, similar to Manuel, I think it's also important to invite guests from time to time to give the younger ones examples."
Occasional guest appearances are a win-win-situation for the company, the guest and, last but not least, the audience. Stuttgart Ballet asked Chudin to return for Prince Siegfried in "Swan Lake" and he would also love to guest with the Paris Opera Ballet.
Irrespective of his career the most important thing in his life is his two-month-old son. Chudin is married to Alevtina Rudina, a fellow dancer at the Bolshoi. Describing himself as a family person, having a second child is quite likely. Asked what he deems important to teach his son in life, Chudin pauses for some seconds and then cheerfully declares: "I'm so lucky to have my wife. She will teach him everything!" He adds more seriously: "We are always discussing and she will say to me: Please behave well, because you'll be your son's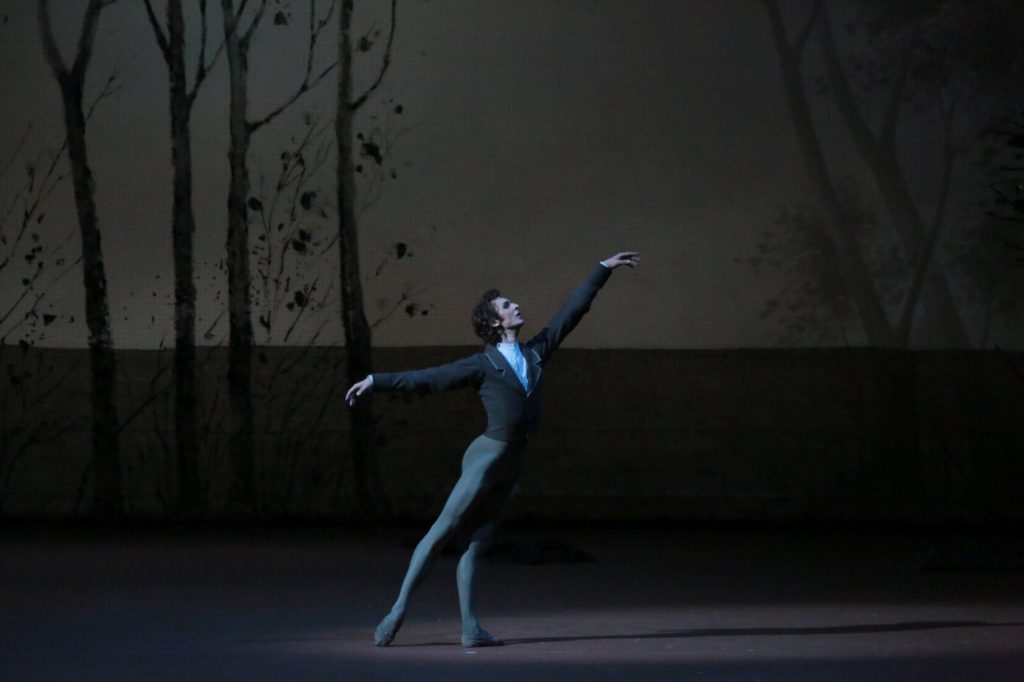 role model." He pauses, "We keep an eye on his physical abilities, his feet, his flexibility, but won't push him to become a dancer. I suppose unlike me he'll be clever and I want him to choose a profession he'll be happy with. Because I didn't choose my profession. My mum chose for me. But she was right, one-hundred percent! I'm happy in my job. But I'm not a fanatic about ballet. Now I want to spend more time with my family. I won't cut down the time spent in the studio though. Because if one loses quality, it'll be seen on stage. One needs to train in a savvy way. Too many hours in the studio lead to nothing except exhaustion. But meanwhile I've reached a state that I can allow myself to miss a rehearsal and instead think about the role, go to the opera, read a book, watch a film or go for a stroll. I need to fill my mind with the right things to have something to give to the audience. But when you're exhausted you have nothing to give. That's why at the Bolshoi we've no rehearsal on the day of the performance. We have almost one day free. So one wants to go on stage."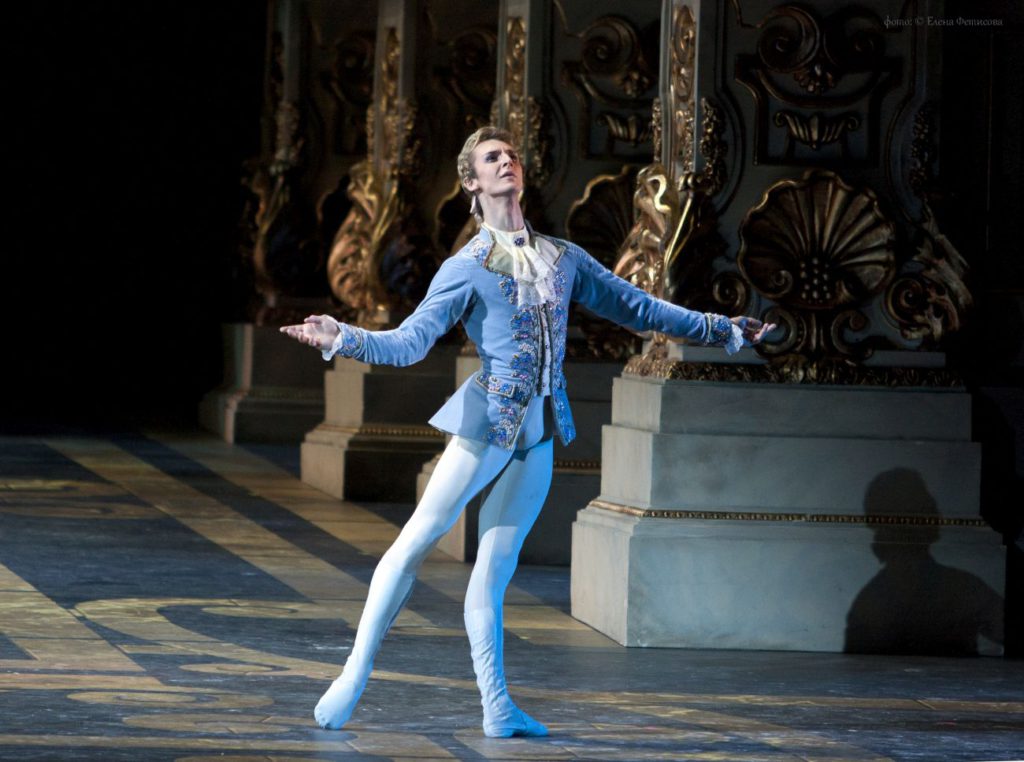 Chudin had mentioned cleverness as a desirable virtue. Does he miss something from his own education? "I wish I had read more. And seen more paintings. I reread Pushkin, "Ruslan and Ludmila", "The Prisoner of the Caucasus" and "The Fountain of Bakhchisaray", but I don't have much time for reading. During our last London tour three years ago I went to the National Gallery after my last show. I borrowed an audio guide, wandered through the exhibition and just enjoyed it. I'll never forget that! But during this tour I don't have time."
At home he is likewise busy, "but usually, when in Moscow, I go to Sanduny every Monday. That's a steam bath house (according to the internet the oldest public bath house in Russia) similar to the one you have in Germany in Baden-Baden." One word leads to the other. Baden-Baden interests Chudin, not only because of its thermal bath. Many Russians live there; moreover the Maryinsky tours the Festspielhaus every Christmas season. "We should go there as well. I'll have to talk with Makhar. I'll tell him the dancers need to go to the spa."
(The interview has been edited for clarity.)

 Links:
 Homepage of the Bolshoi Theatre
 Photos:
 1.
 

Semyon Chudin

© Bolshoi Theatre



 2.
 

Semyon Chudin (Apollo)

© Bolshoi Theatre



 3.

Anna Tikhomirova (Calliope), Olga Smirnova (Terpsichore), Anna Nikulina (Polyhymnia) and Semyon Chudin (Apollo), "Appolon musagète" by George Balanchine

© The George Balanchine Trust, Bolshoi Ballet, photo by

Damir Yusupov/Bolshoi Theatre

 4.

Semyon Chudin (Prince Siegfried) and Olga Smirnova (Odette), "Swan Lake" by Yuri Grigorovich, Bolshoi Ballet

© Damir Yusupov/Bolshoi Theatre

 5.

Semyon Chudin (Prince Siegfried), Olga Smirnova (Odile) and ensemble, "Swan Lake" by Yuri Grigorovich, Bolshoi Ballet © Damir Yusupov/Bolshoi Theatre

 6.

Nina Kaptsova (Fresh as a Daisy) and Semyon Chudin (Piggy-wiggy), "Moidodyr (Wash'em Clean)" by Efrem Podgayts, Bolshoi Ballet © Damir Yusupov/Bolshoi Theatre

 7.

Olga Smirnova and Semyon Chudin, "Jewels" (Diamonds) by George Balanchine, © The George Balanchine Trust, Bolshoi Ballet, photo by Elena Fetisova/Bolshoi Theatre

 8.

Semyon Chudin and Maria Alexandrova, "Dream of Dream" by Jorma Elo, Bolshoi Ballet © Elena Fetisova/Bolshoi Theatre

 9.

Semyon Chudin (Lucentio) and Olga Smirnova (Bianca), "The Taming of the Shrew" by Jean-Christophe Maillot, Bolshoi Ballet © Elena Fetisova/Bolshoi Theatre

10.

Anna Tikhomirova (Olga), Semyon Chudin (Lensky) and ensemble, "Onegin" by John Cranko, Bolshoi Ballet © Damir Yusupov/Bolshoi Theatre

11.

Semyon Chudin (Lensky) and ensemble, "Onegin" by John Cranko, Bolshoi Ballet © Damir Yusupov/Bolshoi Theatre

12.

Semyon Chudin (Lensky) and ensemble, "Onegin" by John Cranko, Bolshoi Ballet © Elena Fetisova/Bolshoi Theatre

13.

Semyon Chudin (Lensky) and ensemble, "Onegin" by John Cranko, Bolshoi Ballet © Damir Yusupov/Bolshoi Theatre

14.

Semyon Chudin (Prince Désiré), "The Sleeping Beauty" by Yuri Grigorovich after Marius Petipa, Bolshoi Ballet © Elena Fetisova/Bolshoi Theatre

15.

Evgenia Obraztsova (Angela) and Semyon Chudin (Prince Frederici), "Marco Spada" by Pierre Lacotte, Bolshoi Ballet © Damir Yusupov/Bolshoi Theatre

Editing:
Agnes Farkas