Dutch National Ballet
Amsterdam, The Netherlands
June, 2017
by Ilona Landgraf
Copyright © 2017 by Ilona Landgraf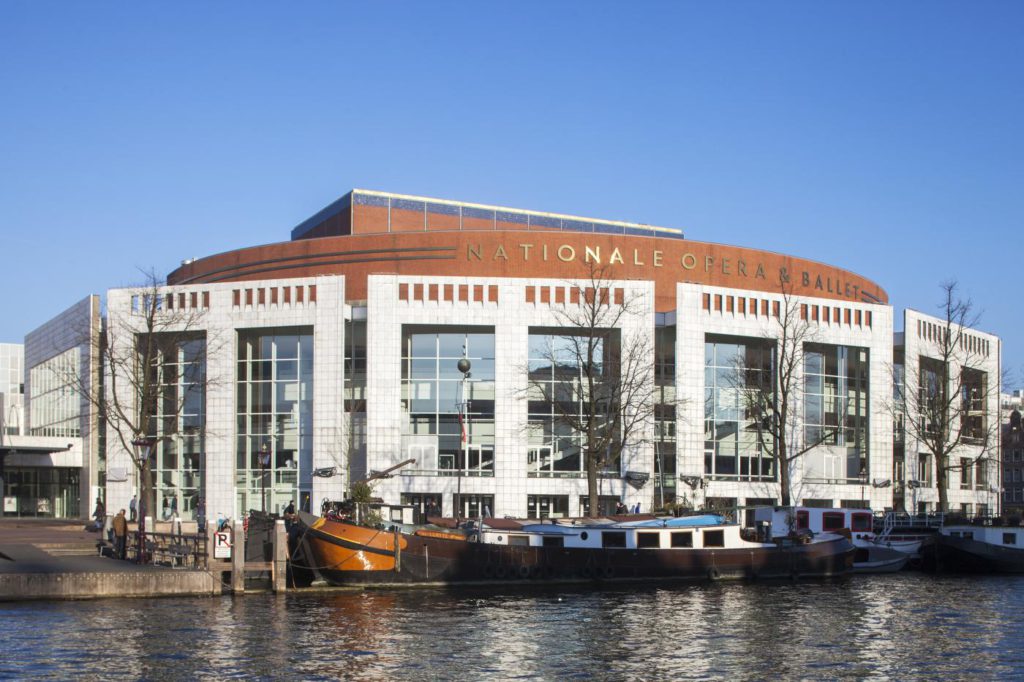 The beautiful opera house and national ballet company are as welcoming and open as Amsterdam itself. During my last visit for the premiere of Alexei Ratmansky's "Shostakovich Trilogy" in mid-June, I took the opportunity to talk with two principal dancers, Marijn Rademaker and Jozef Varga, about their career and their plans for the future.
Rademaker, a Dutchman, returned home in 2015 after many years with Stuttgart Ballet. We met in a cafe opposite the opera house a few hours before the premiere. Rademaker's answers are in italics.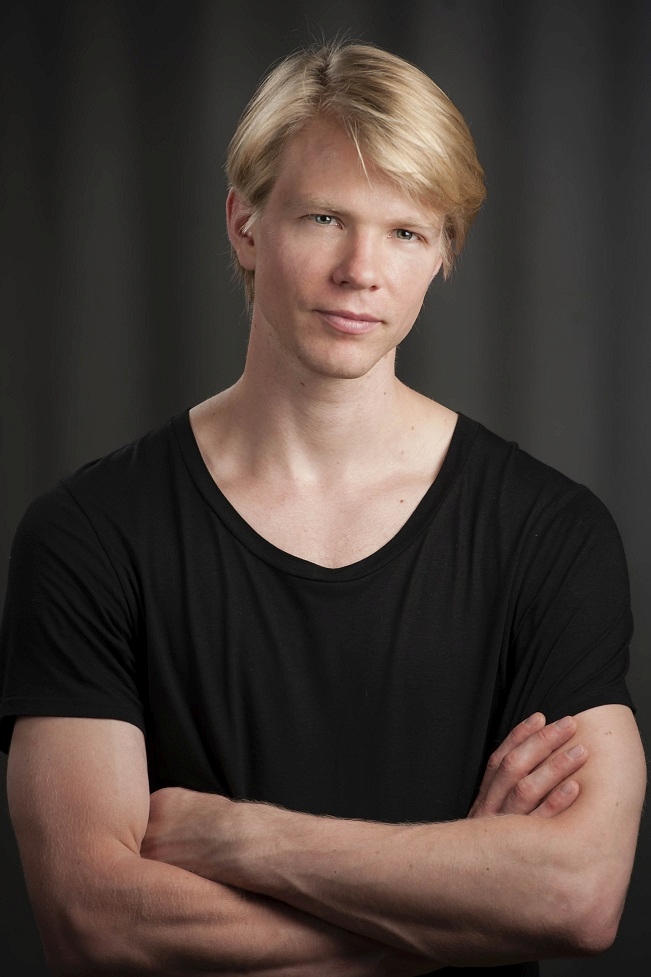 Last Saturday at the "Young Patrons Circle Gala" you danced your first performance after an almost two-year absence from stage due to injury. You appeared in "Sarcasm," a pas de deux by Hans van Manen, alongside Igone de Jongh. How was it?
Amazing! I was so happy! I worked a lot as ballet master assistant for "Onegin" and "Romeo and Juliet" by Sasha Waltz with the main company and as ballet master with the Junior Company. I did this for one and a half years and I loved it. But now, being back on stage… It is not time yet to stop. I love dancing so much. I feel myself again; I feel I am in my element.

I was so nervous at the general rehearsal. During the first minutes I had to concentrate a lot. Thoughts were flying through my head: "Who is sitting in the wings?" – "Oh my God, this is how the light looks like!" – "What about my arabesque?" It went well, but I didn't feel very well. But before the performance I was very relaxed and excited – but in a relaxed way. I asked Igone: "Should I not be more nervous?" And she said: "Ah no. This is for us now. Let's do it and have fun." It was such a nice feeling! I wasn't busy with the audience or that it was my first time back onstage; I was just busy with the moment and had fun.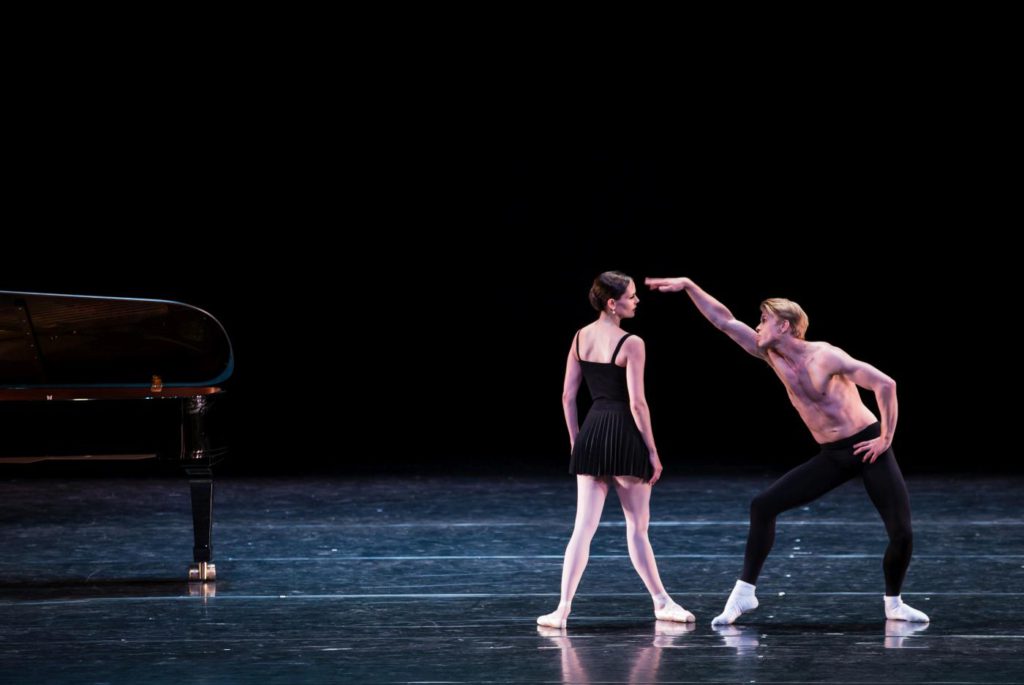 "Sarcasm" is a short piece, only twelve minutes long, but quite tough. Hans van Manen was in the audience, too, and he was extremely happy. He knew what it meant for me.
How did the audience react?
It was a bit like when I got promoted to principal. You bow and you don't really realize what is happening. I'm still on a bit of a high that I'm back onstage. Also during the rehearsals for Ratmansky I got a stage call. I'll get two shows. I had two quite complicated operations and after the second one I had a cast and was on crutches for ten weeks, so I couldn't do anything. It's so nice to be part of it again, part of the company. Even sitting backstage, talking with the others, fooling around – I missed it so much!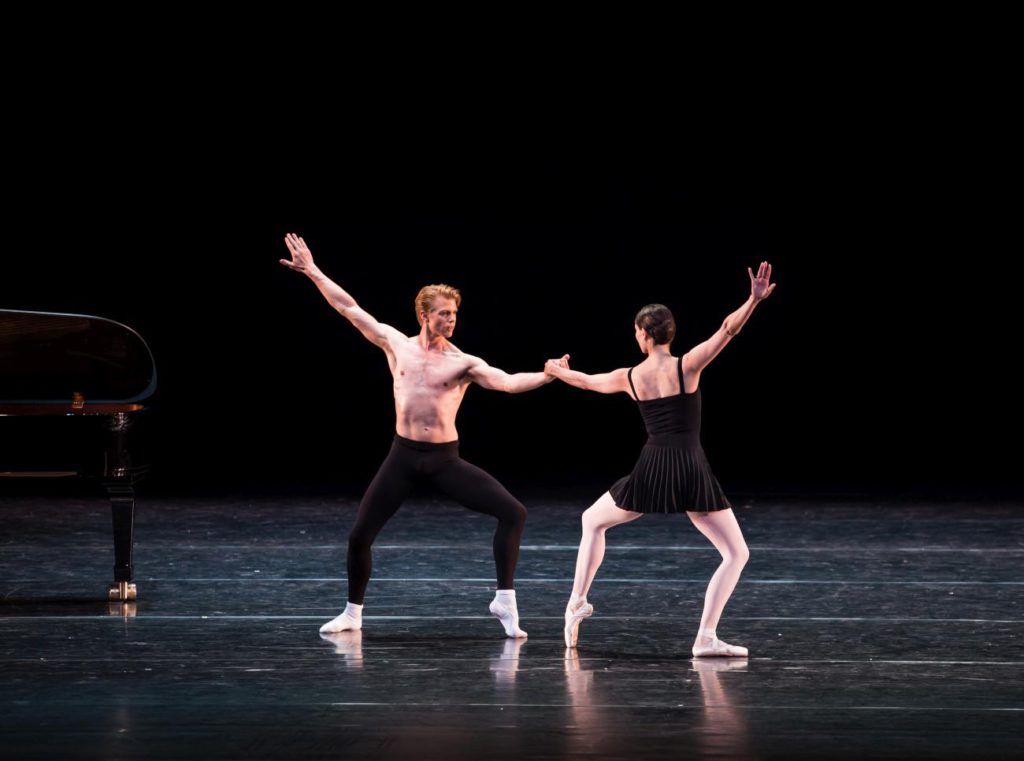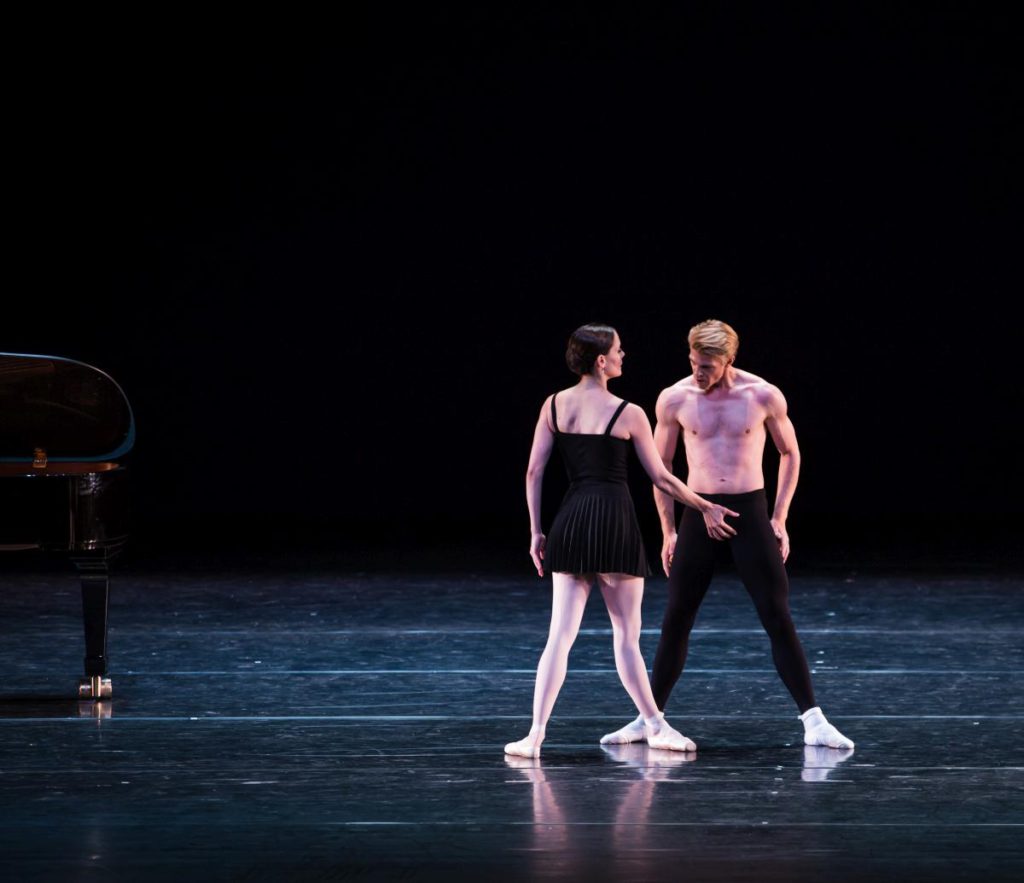 Did you lose your confidence that you would really return onstage?
I recently thought about that… Of course! My physician said, "You have an eighty percent chance that this will work. And then it is up to you if you want to start dancing again." That was kind of a shock for me. That it is up to me. That I've to decide if I take the risk. The first two days after this conversation I was pretty down. I thought – maybe I'll never dance again. That was hard, because dance is my love. But I'm not a person who wallows in sadness. Not at all. So after two days I picked myself up and was like "OK, we gonna do this, we gonna go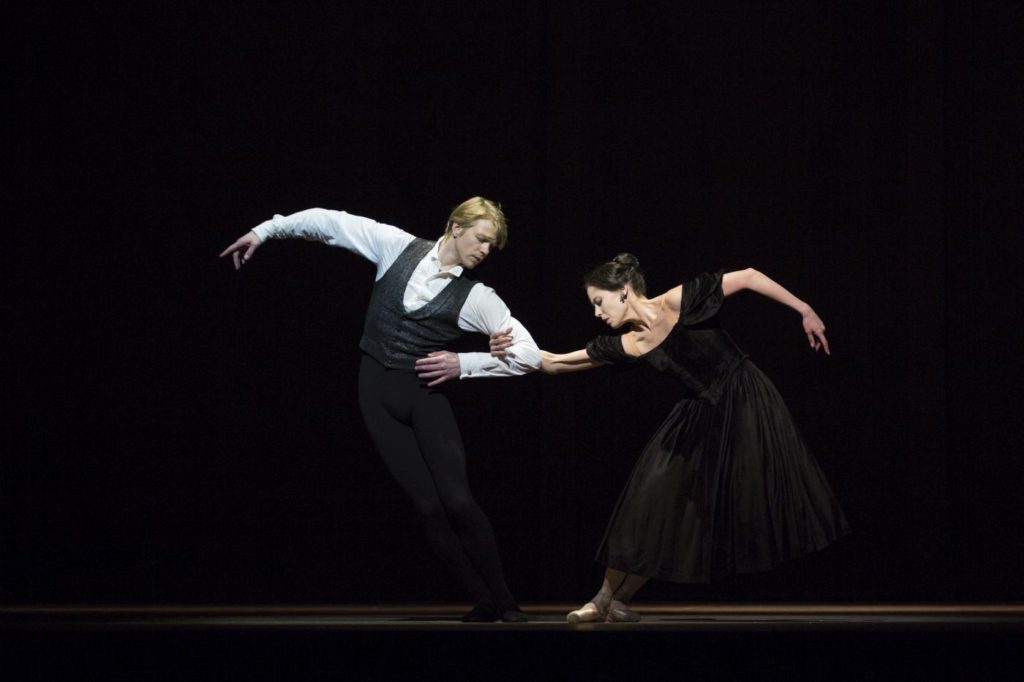 for it." Then Ted [Brandsen] and Ernst [Meisner] suggested for me to work as ballet master and I had a period thinking, well, if dancing doesn't work I love this too.
But for sure there were moments in which I felt down, in which I thought I'll never make it. By nature I'm a positive person but that didn't mean that I didn't had difficulties. Sometimes I cried in my bed alone. I don't know why, … because …It's difficult! Maybe you hear music on the radio by Chopin from "Lady of the Camellias," and you remember how beautiful it was. One simply misses that. It sounds really melodramatic. But it is true.
I also learned to accept fear and doubt and being depressed sometimes. It's part of the process. Instead of holding that emotions back it sometimes is much better to let them go. When they're out one can continue.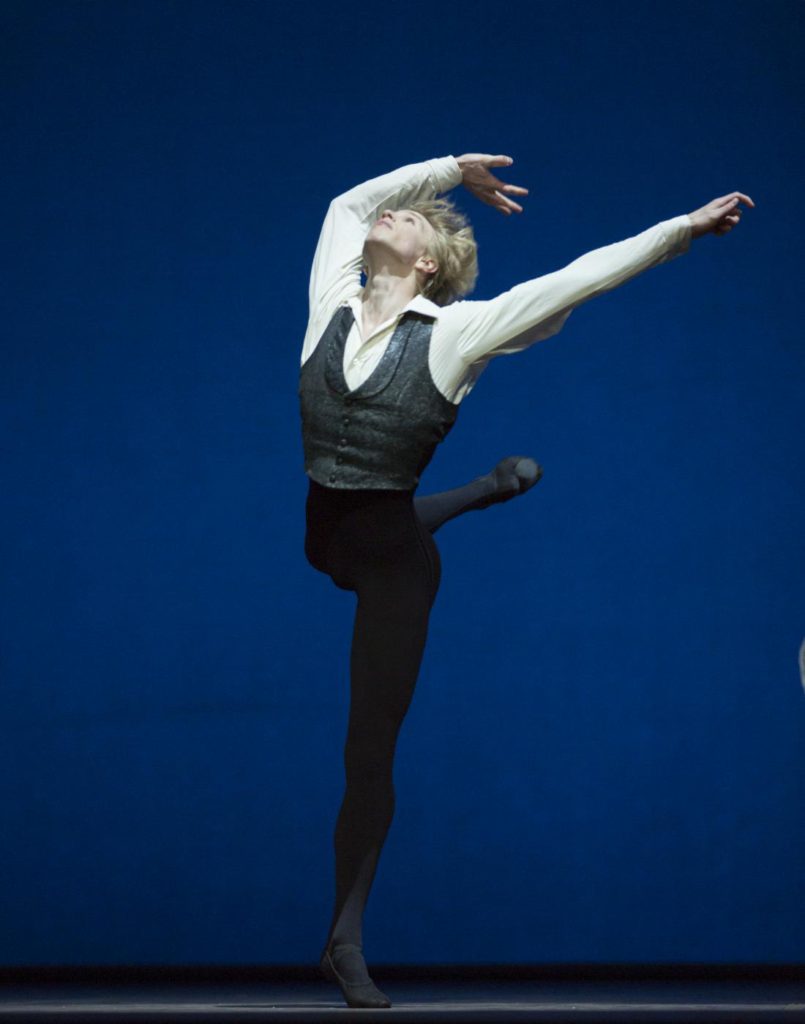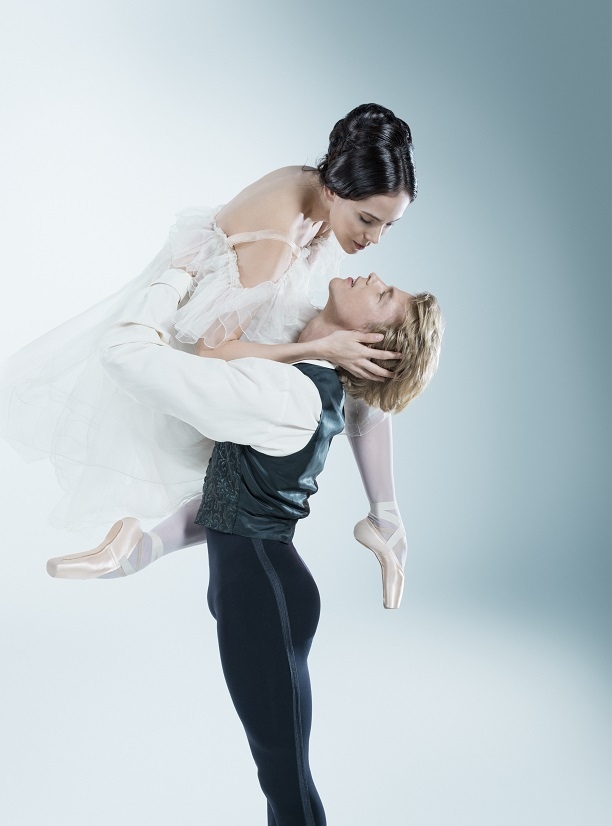 I saw you as Armand at the premiere of "Lady of the Camellias" here in Amsterdam in 2015. How much time was between that performance and your injury?
I danced that with the injury. It was already painful. It's not always easy for a dancer to see how much you can do and how much is too much. Because sometimes you're dancing in pain and after a week the pain is gone. Moving might even help to get rid of the pain faster. But in this case it didn't. It got so bad after "Lady of the Camellias" that I had to stop.
You were promoted to principal after dancing Armand in Stuttgart in 2006. Was it special to portray the role here in Amsterdam?
Yes. Somehow, in my mind, it is my piece. I danced it so many times in Stuttgart and it came from Stuttgart. John [Neumeier] picked me at a time when I was still demi soloist and we have worked on it many times. I guested in that role with Hamburg Ballet. To show that piece in my own country with the National Ballet, with a Dutch ballerina [Igone de Jongh] – that's very special. We dance a lot together. Igone is my best friend. So it's a good combination.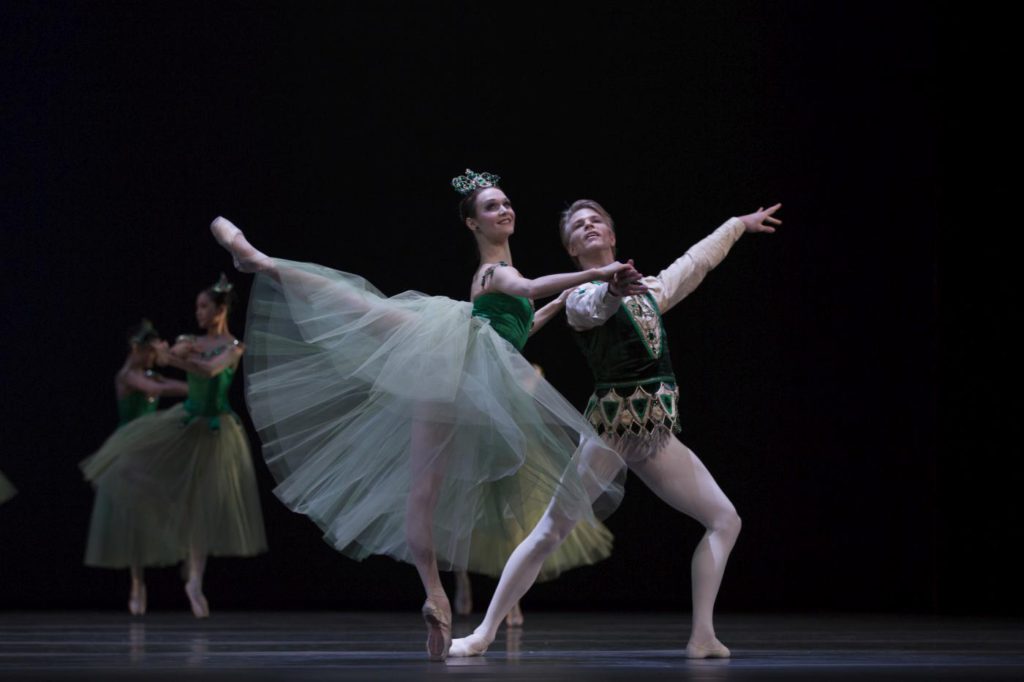 Could working as a ballet master be an option after your career as a dancer?
Definitely! I would love to do that! Ted [Brandsen] had asked me to work with a young couple on "Onegin." I've been dancing Onegin and Lensky myself and to help other dancers now, to see what they need – not only physically but also psychologically and in terms of the acting – I love that!
You also started to work with the Dutch Junior Company.
Yes, that's another thing. It's a group of twelve dancers aged 18-20 and they are so eager. We implemented the Junior Company because we see there is a gap. And I can witness that myself. At school in The Hague [The Royal Conservatoire] I was the only boy; I got all attention. Then I joined the company in Stuttgart and there were these boys – Malakhov, Tewsley,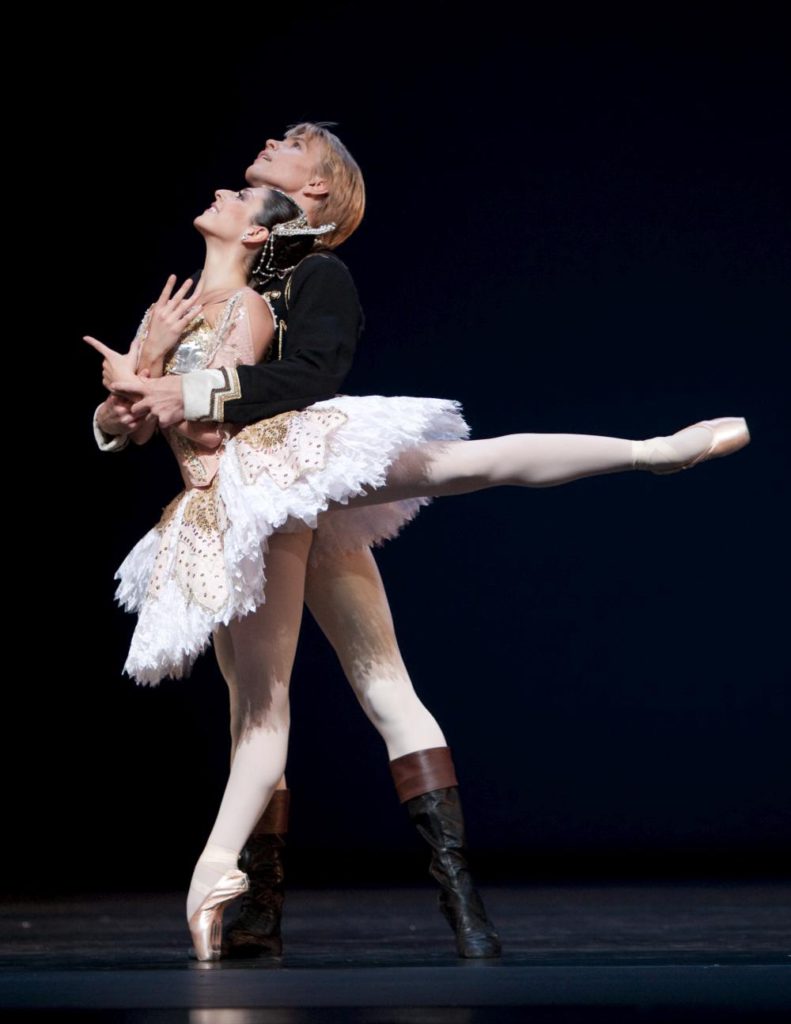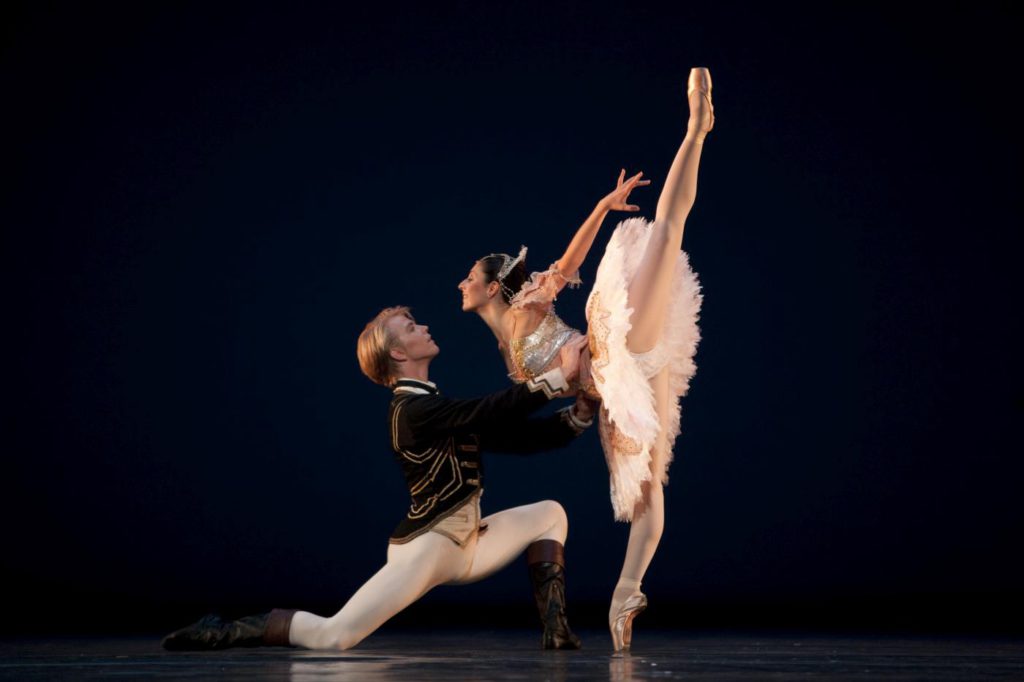 Friedemann [Vogel], Tamas [Detrich] – and I thought "Oh my God! I've to get my shit together." You really have to work and, of course, you don't get as much attention as at school. I had five knee operations in my second year in Stuttgart, only because I lacked technique.
In that sense, the Junior Company is such a good enterprise. You're in a small group. You have two ballet masters, Ernst Meisner and Caroline Iura, who are on them 24/7, let's say like half-parents – plus me last year. The company dances "Corsaire" and "Swan Lake"-Pas de Deux, they're doing Hans's pieces and new creations by young choreographers, which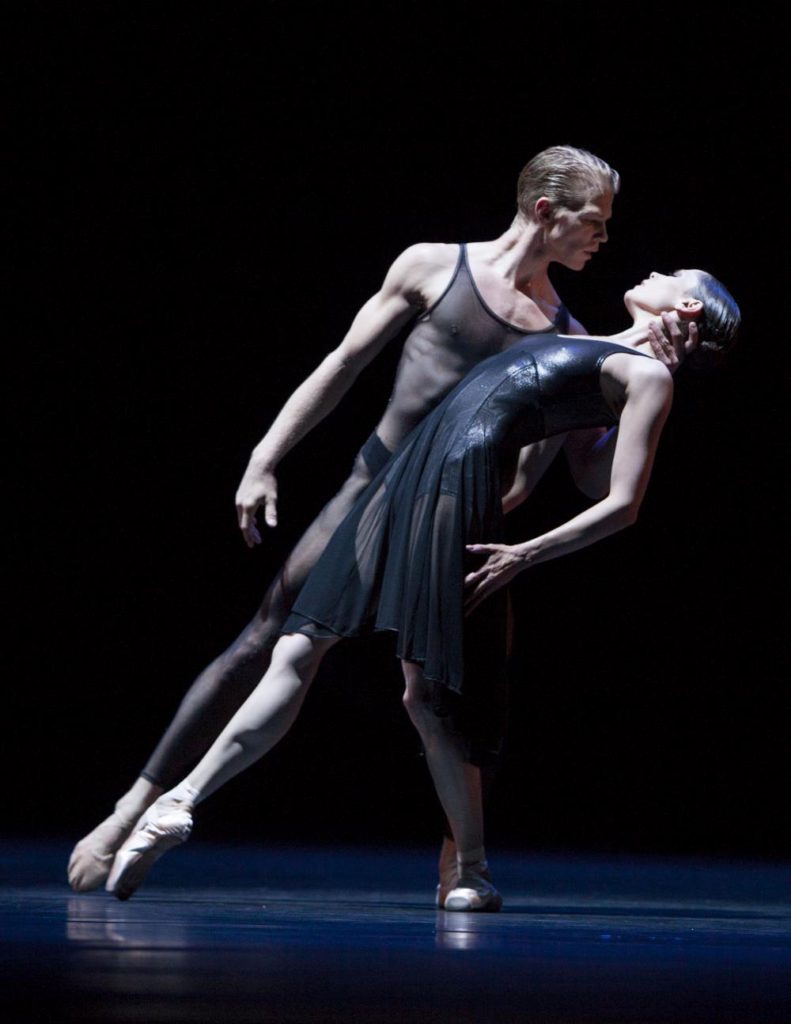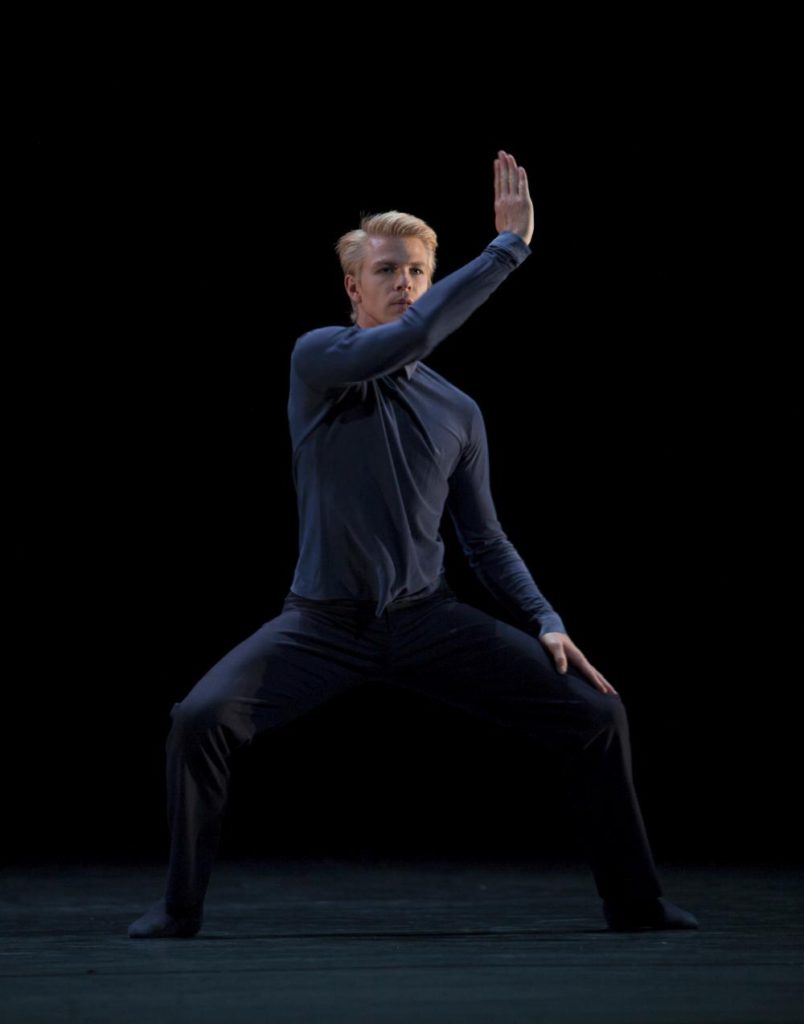 was very interesting for me. Taking care of these young dancers, making them even better and preparing them for a big company is very important. In our main company, forty or thirty-five percent – I don't know the exact numbers – are dancers from the Junior Company and they're going up through the ranks really fast, simply because they're very good.
Working with the Junior Company was a very good experience.
You also collaborated with choreographer Marco Goecke, staging "Äffi" for Germany's National Youth Ballet in Hamburg. "Äffi" was created on you in 2005. Are there plans to expand this cooperation?
We're trying to do a project together, but I can't say anything about that at the moment. But whenever "Äffi" is scheduled and I'm available, I can do that.
In an article on your website you wrote about your experience in Hamburg and you brought up the question about how to get big emotions out of a young dancer.
"Äffi"was created on me; Marco and me, we were together, we knew each other very well. Then we broke up for a long period. After this long break, we made "Äffi." But while creating we didn't really talk about the emotion; we didn't need to. But when teaching the piece to someone I had to switch and find a way to translate it.  Also what the step actually is… I can do it, I've done it a million times, but to demonstrate it slowly was difficult but also very interesting. It was nice to pull that out of the dancers – amazing dancers by the way. They loved the piece. Joel Paulin was first cast and he did very well.

You mentioned having struggled with technical flaws when starting in Stuttgart. Did they result from inadequate training at the school in The Hague?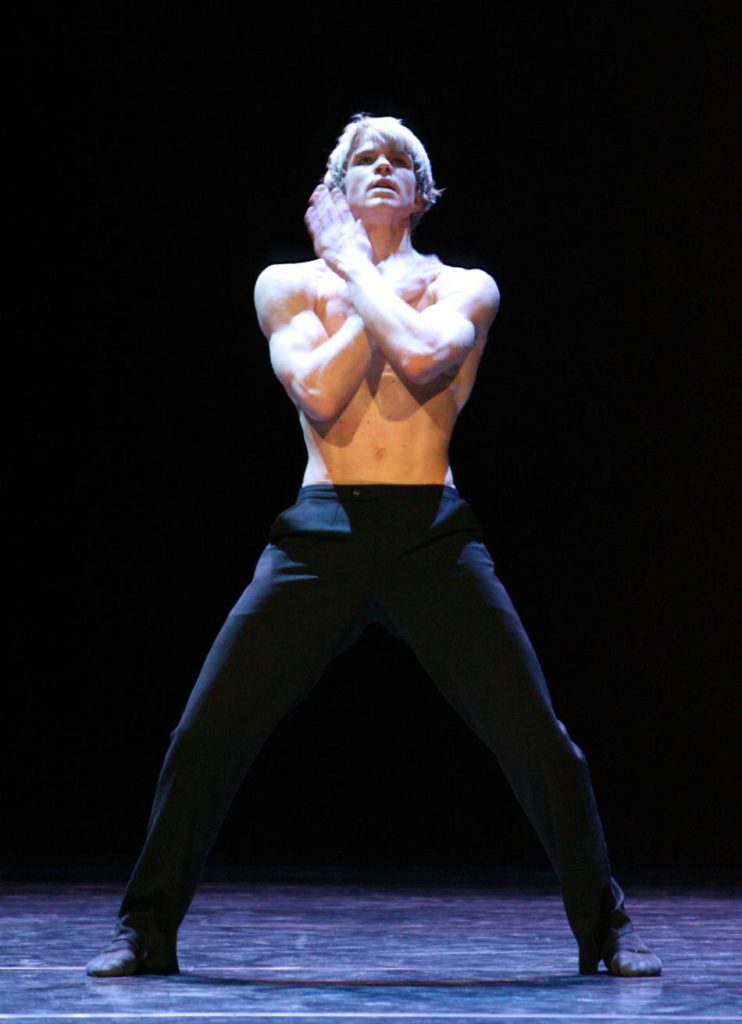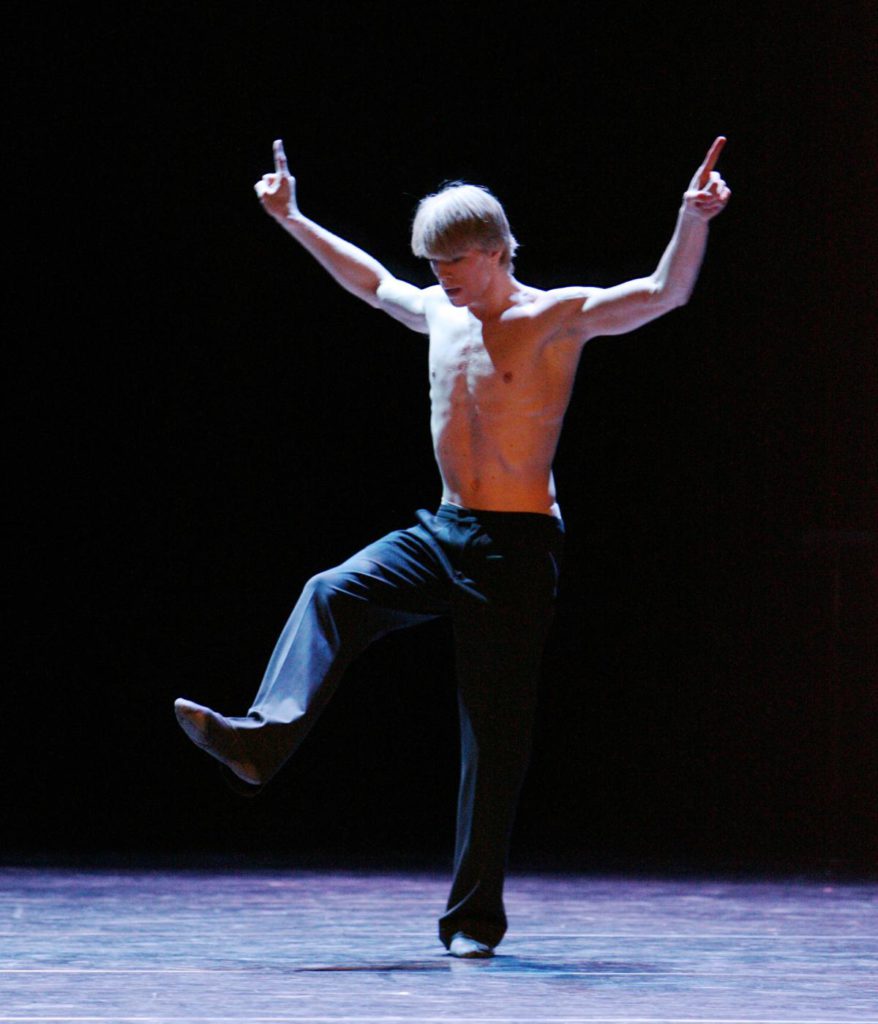 I started training in Arnhem at the age of eleven. The training was half classical, half modern, but Arnhem wasn't the most amazing school. I changed to the Conservatoire in The Hague at the age of fifteen, which was quite late. It was better than Arnhem, but not the greatest school either. I don't want to blame the schools, but I don't want to blame myself either. I think several factors came together. You're young, you're trying to do as much as you can, you're not conscious about mistakes. And my physique isn't perfect for classical dance.
Stuttgart's Cranko School, by comparison, is better. Daniel Camargo [another principal of Dutch National Ballet], for instance, graduated from the Cranko School. He could do stuff I could never do. Or can never do. Some dancers who came from the Cranko School weren't better than me, but the school itself is better. They had [Pyotr] Pestov and carry on his classes; they have [Dimitri] Magitov and [Tadeusz] Matacz.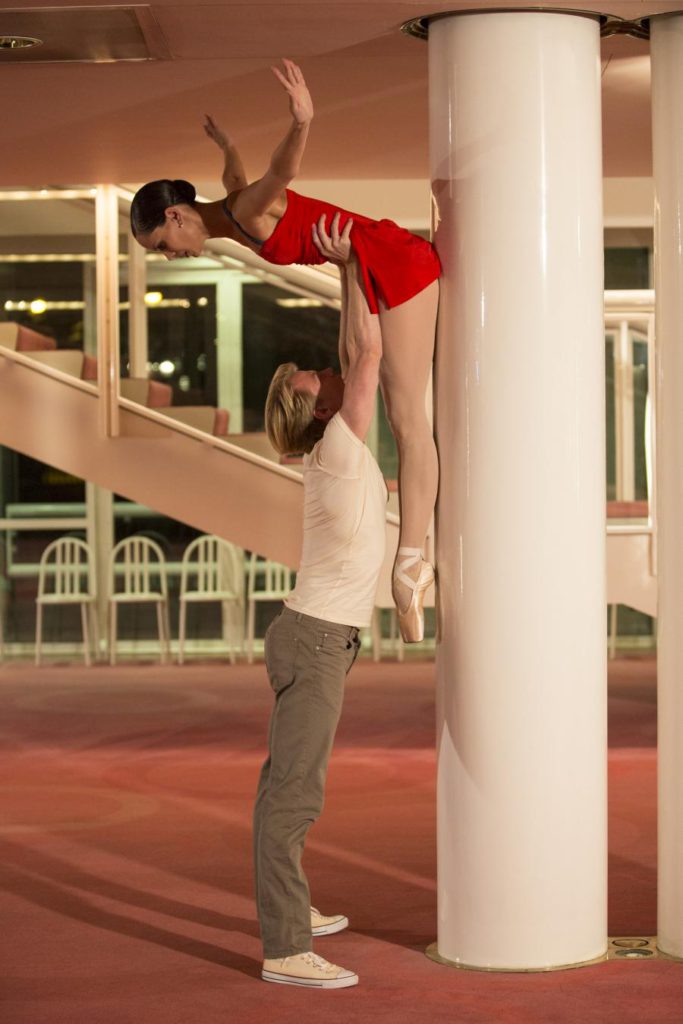 When comparing the younger generations of dancers with your own – their approach to the art form, the problems they struggle with – do you recognize any differences?
We didn't have social media during our time at school. I think that's a big change. People have so many opportunities to watch things online, they're so focused on the outside, on marketing, on posting selfies. I'm not saying that marketing isn't important. But one shouldn't forget what it's actually about – the art. The danger for the young people these days is that they only think about pirouettes and beautiful lines and how high they jump. Our juniors aren't like that, because we're very careful with that. Ernst comes from The Royal Ballet; I come from Stuttgart Ballet; we're imprinted with the works of MacMillan, Ashton, Cranko and Neumeier. Caroline worked a lot with Rudi van Dantzig and Toer van Schayk. They all place emphasis on what comes from the inside.
Also I think – and I'm generalizing now – that the young people don't have enough eye for detail. They don't care enough about details in their technique, in their interpretation. I find that a shame. Because that's all I believe in. That you really think about what you're doing. If it's the role – the interpretation or your classical ballet technique. Or style. Don't make everything the same! Every choreographer has a different style. You can't do Marco [Goecke] as Clug or Dawson as Forsythe. That's important!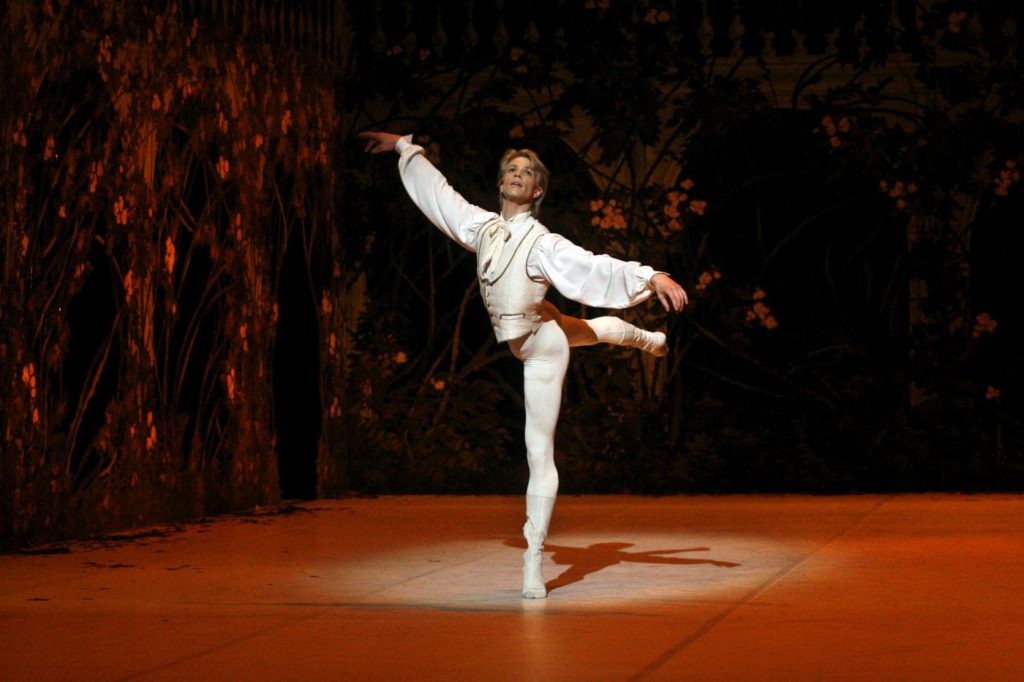 If one of those young dancers asked you for advice on how to have a successful career, what would you answer?
It depends on who asks. Everyone needs something different. But it's important to always have a plan, a productive plan for yourself. Like: take care of your body, change your technique, your interpretation, how you stand, work consciously on what you need. I've always had a plan. You know, you can just work, work really hard and regardless it wouldn't come to anything.
The Dutch National Ballet's website says that you've been ambassador of Dance4Life, an international organization promoting safe sexual choices for young people. How do you support Dance4Life?
Well, it was too bad, that I couldn't dance for two years. But when I started as their ambassador, I danced at their fundraiser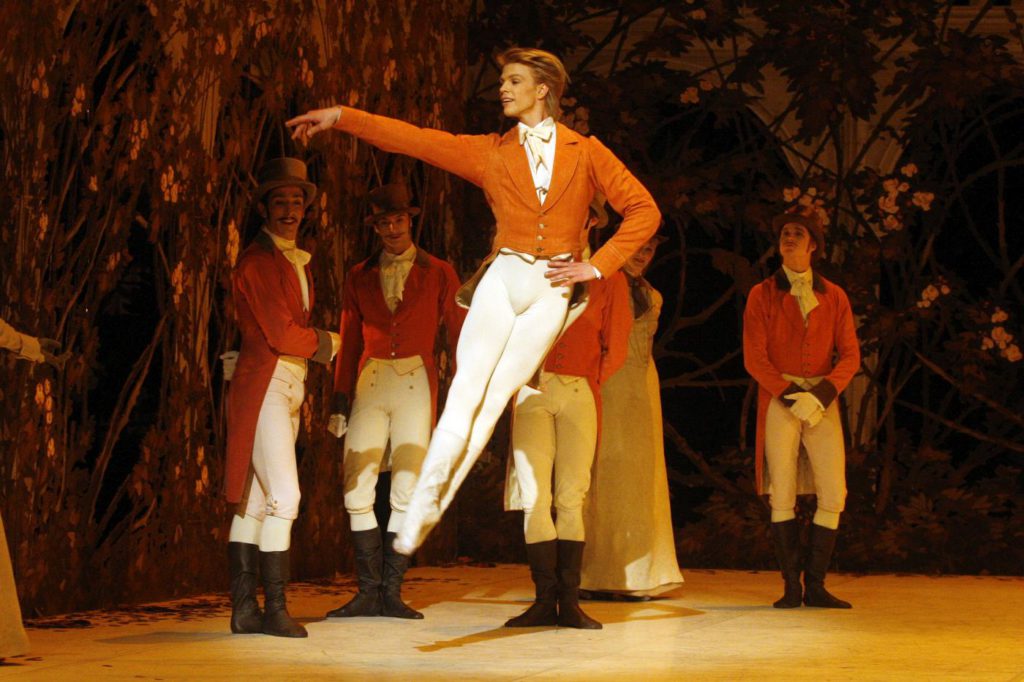 gala. It's held at the Hilton Hotel. Last year at the gala there was this Dutch painter, photographer Casper Faassen. He makes beautiful things. He collaborated with dancers of the Dutch National Ballet to make a painting, or rather a mix of painting and photography. It raised approximately €45.000 for the organization. Then, the person who bought it asked for another, similar piece of art. I suggested to Casper that we make one together and we did. It turned out to be a beautiful piece of art and it's sold.
This year there will be another collaboration with the ballet and I'm busy with an event I want to set up myself for Dance4Life.
Comparing Stuttgart and Amsterdam, how does everyday life feel in both cities?
Compared to Amsterdam, Stuttgart is boring. You know, I love Stuttgart. When I went there I was young and it was the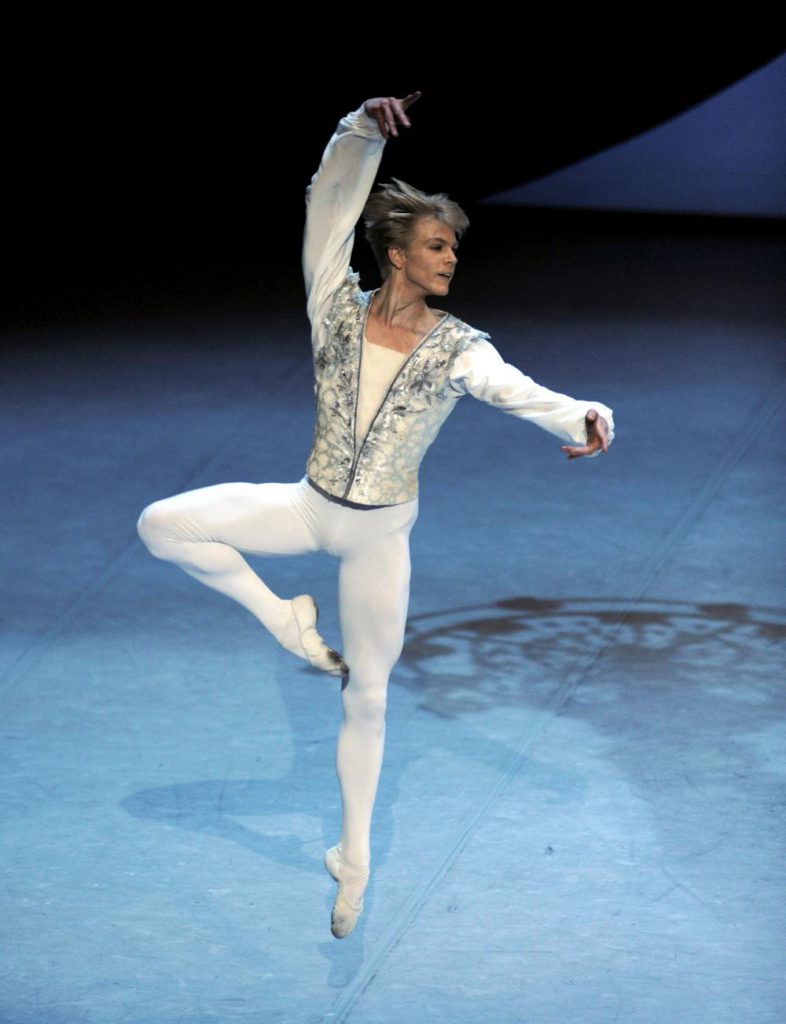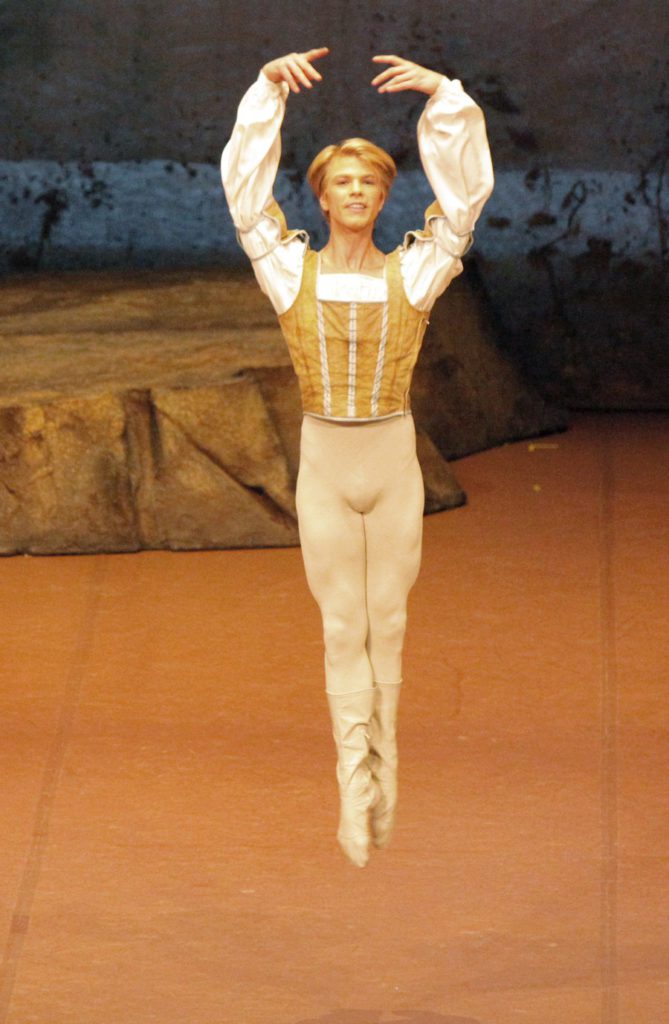 perfect city to work in, because there were no distractions. You cannot smoke drugs, you cannot go out… well, you can and I did, but here in Amsterdam you can party like crazy.
Stuttgart is nice; I love the hills and I could live there again, for sure. But Amsterdam, with the canals, the beautiful houses… I've a boat now and when the weather is good I'm on the Amstel outside Amsterdam. It's a whole different thing.
What distinguishes Stuttgart Ballet from Dutch National Ballet?
They differ in repertoire. We have more classics which I like – such as "Nutcracker,""Bayadère" and, next year, "Beauty" and "Don Q."Both companies have a lot of new works in their repertoire, but in Stuttgart they often originate in-house. Amsterdam has a major connection with David Dawson. Wayne [McGregor] came for the first time two years ago, or was it last year? Justin Peck worked with us.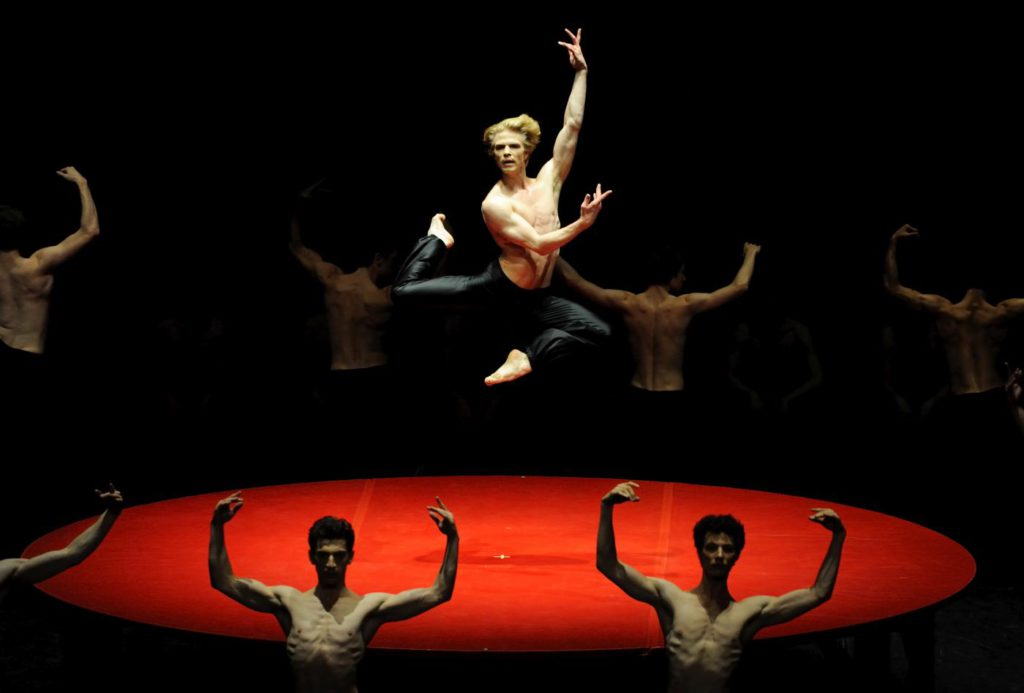 Do you miss that special Cranko energy in Stuttgart?
Sometimes I do. But then at the beginning of last season, we did "Requiem" by Toer van Schayk and "Four Last Songs" [by Rudi van Dantzig] – look, I get goosebumps. The Van Manen was gorgeous. The whole company was together in that beautiful energy, which was so expressive! I was off, but I was so proud that this company was in Holland, in my country. The evening combined three Dutch choreographers. They are our backbone.
Leaving Stuttgart was very hard. I love the company with all my heart and I learned almost everything I know in Stuttgart. I always thought Stuttgart is the best. That they had the answer to everything. Because one is in such a bubble in Stuttgart. In one way that is fantastic and important,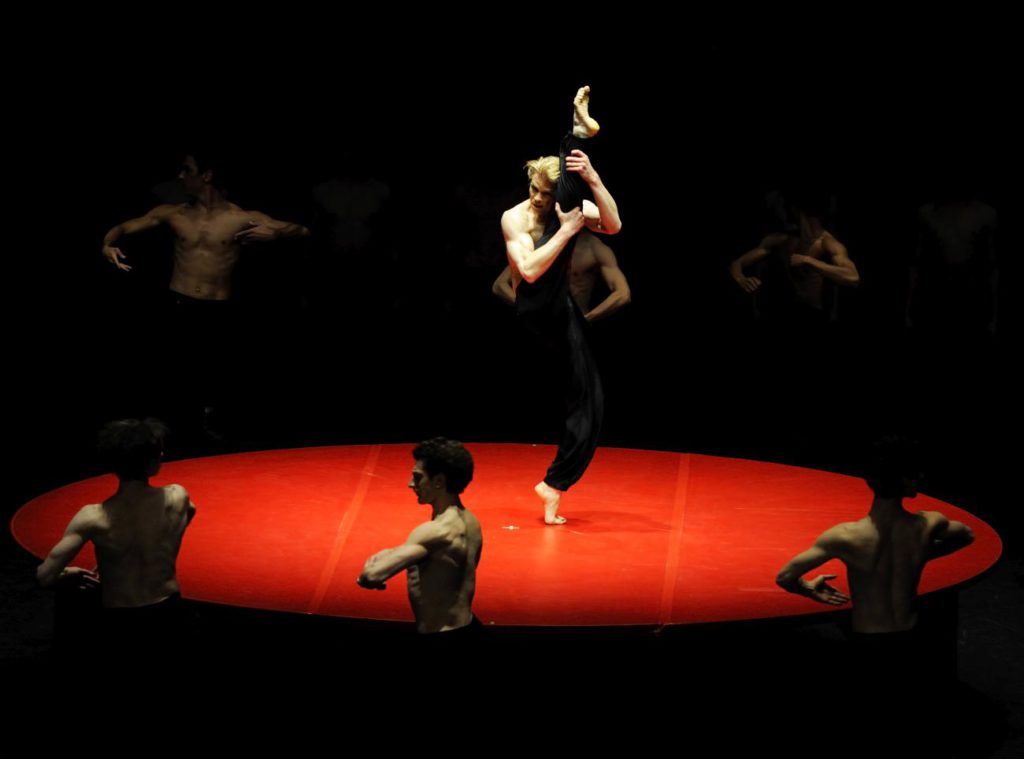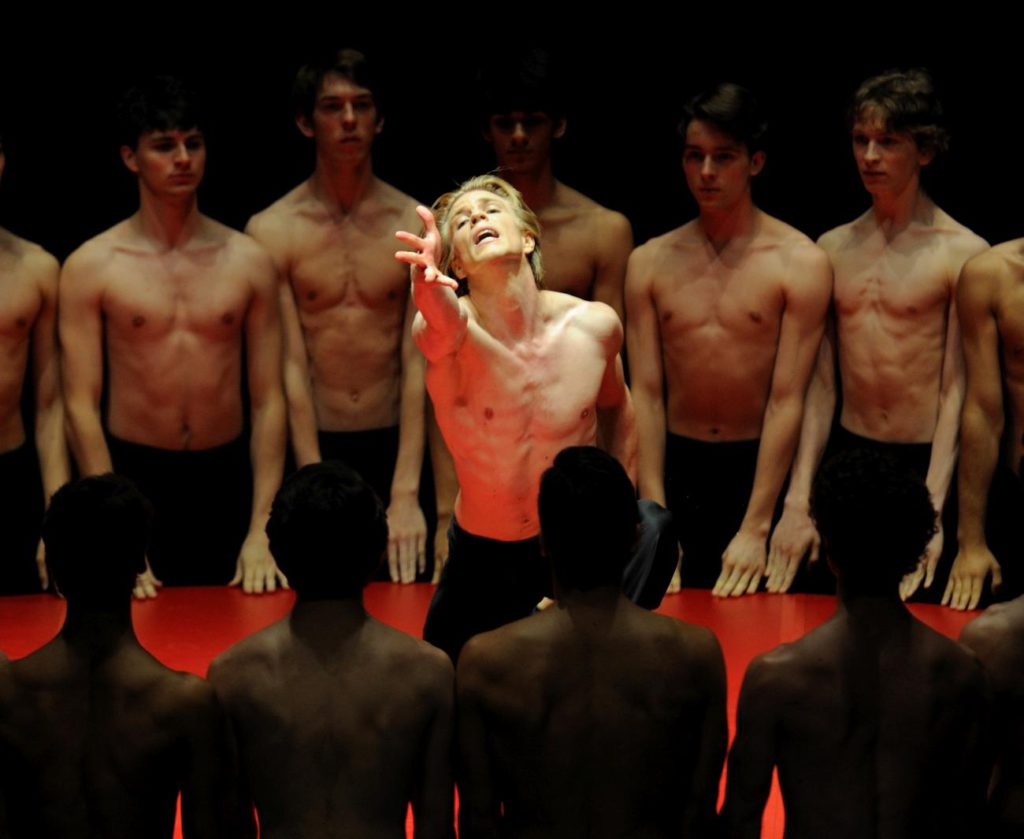 because you create something together that is very strong. But on the other way, there is much more out there, things that are also good and valid, that I hadn't known. I'm so happy that I know them now.
Browsing Dutch National Ballet's program for next season and knowing "I'm back onstage," what are you especially looking forward to?
Hans van Manen will create a new piece, so I hope I'll be in that. It would be a once in a lifetime experience to create something with Hans. I never did before. And, you know, I'm happy about just being onstage. Even if I'm second, third, fourth cast. I got my dance life back and I appreciate it much more than before.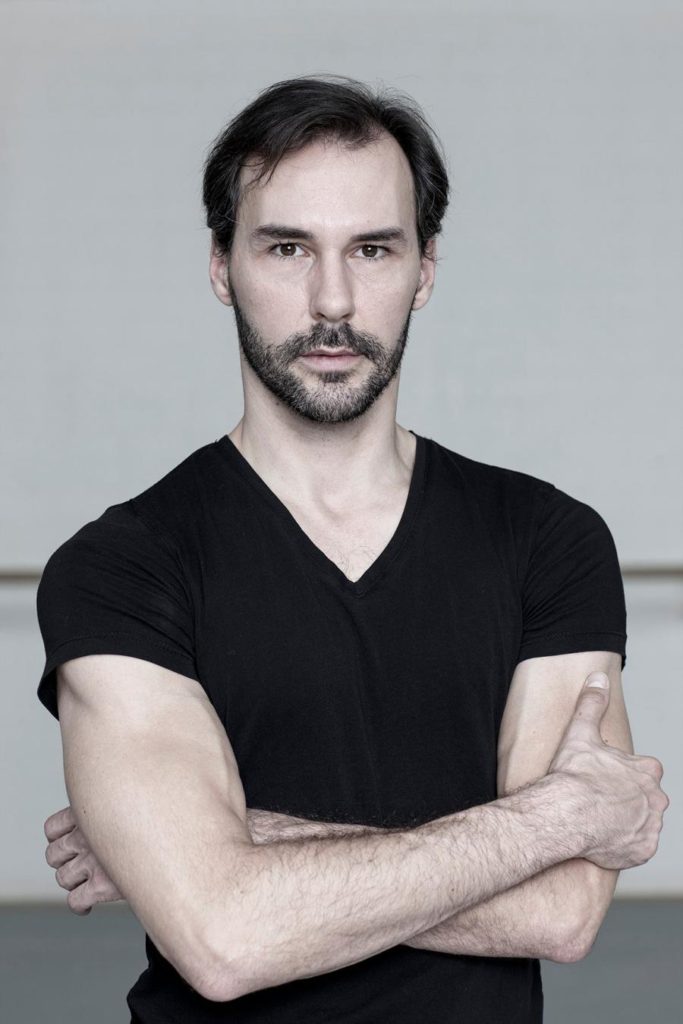 Jozef Varga, born in Slovakia, danced in Prague and Zurich before joining Dutch National Ballet a decade ago. We met in a cozy brasserie in Amsterdam's city center the day after the premiere.
Varga's answers are in italics.
You were born in Nové Zámky, a small village in Slovakia, and later trained at a school in Bratislava. How did you get into dancing?
I started in a little school for children around nine miles away from my home. My parents wanted to give me some basic arts education. First, when I was really young, six or seven years old, I was going to drawing classes. I didn't care much for them, but I was always dancing at home. And one day my mother and I passed in front of a dance school and she said: "Oh look! There's a dance school. I hadn't realized that. As you're always dancing at home, would you like to join the dance school?" I said "OK," and we went inside. A class was taking place. It wasn't like a typical ballet class; they did a bit of everything. My mum asked them if they were interested in having a boy. They had no boys and so my mum told me: "You can audition now." I had come from the street, was checked out a little bit and in the end joined the school.
I stayed there for one year and, as I was the right age and had the physical abilities for dance, my teacher suggested that I audition for the professional ballet school in Bratislava. I spoke with my parents and decided, "Why not? Let's try." I just went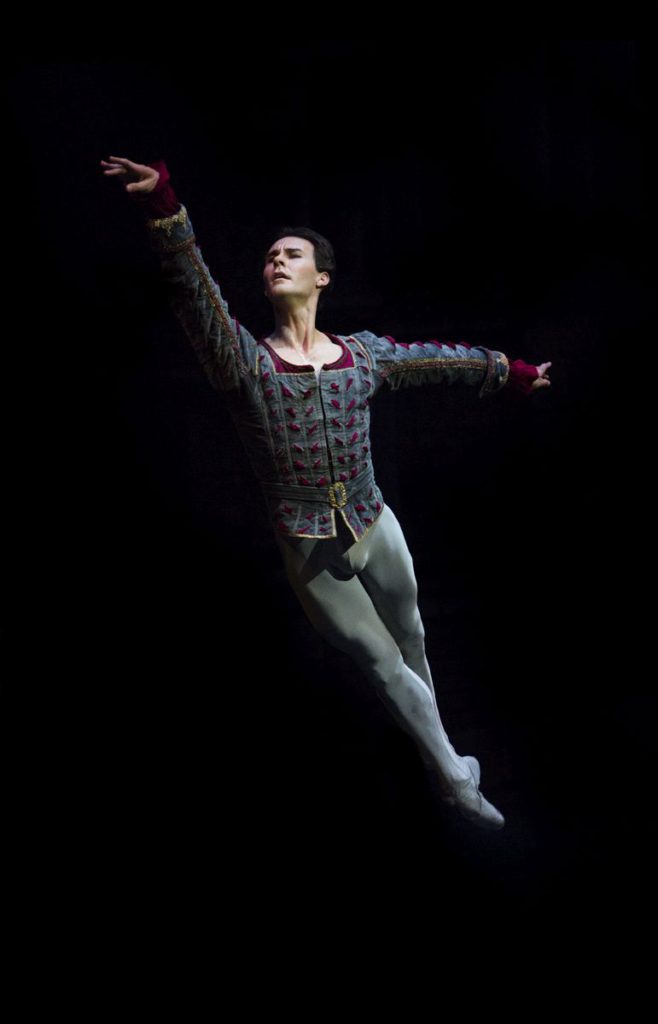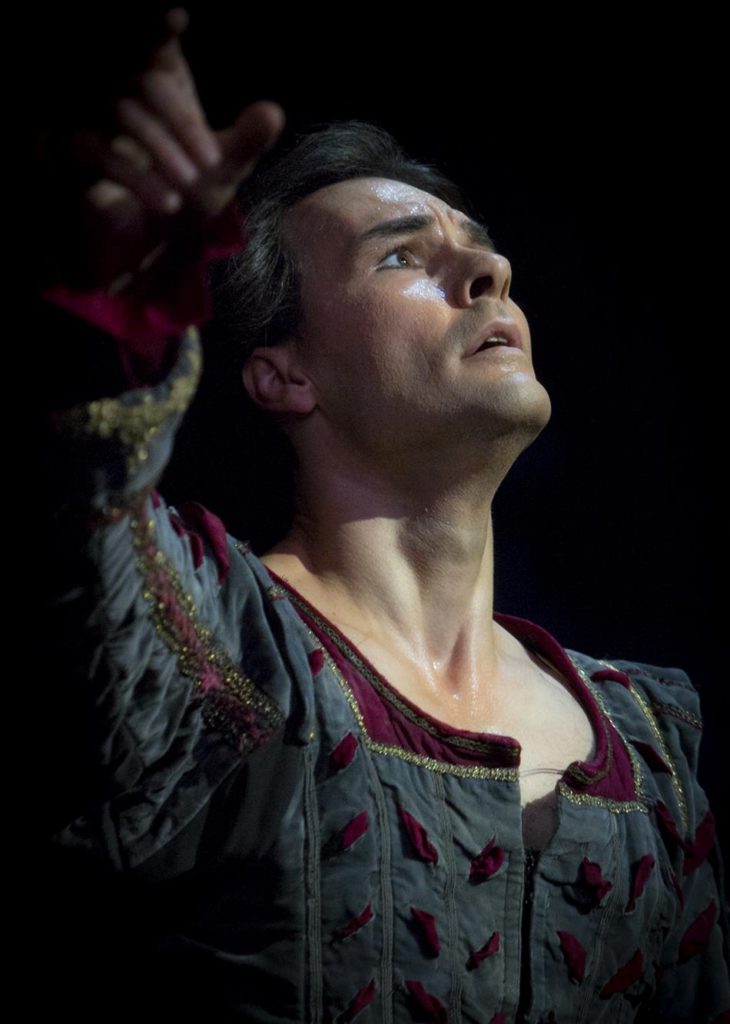 there and the next thing I knew I was in a professional ballet school. I went home every weekend, but, honestly, it was really hard to leave my parents.
Why did you decide to leave Bratislava and continue your training in Monte Carlo at the Académie de Danse Princesse Grace?
Well, I didn't leave Bratislava. I graduated there and then worked two more years with Marika Besobrasova in Monte-Carlo. One year before my graduation my teacher in Bratislava made a connection with the school in Monte Carlo. I had already danced a lot with the Slovakian National Ballet, so when they needed some extra boys in Monte Carlo for the end of the year performance, I went there with some of my other classmates, took part in the performance, and afterwards did the summer course for free. For me it was something new. Some of today's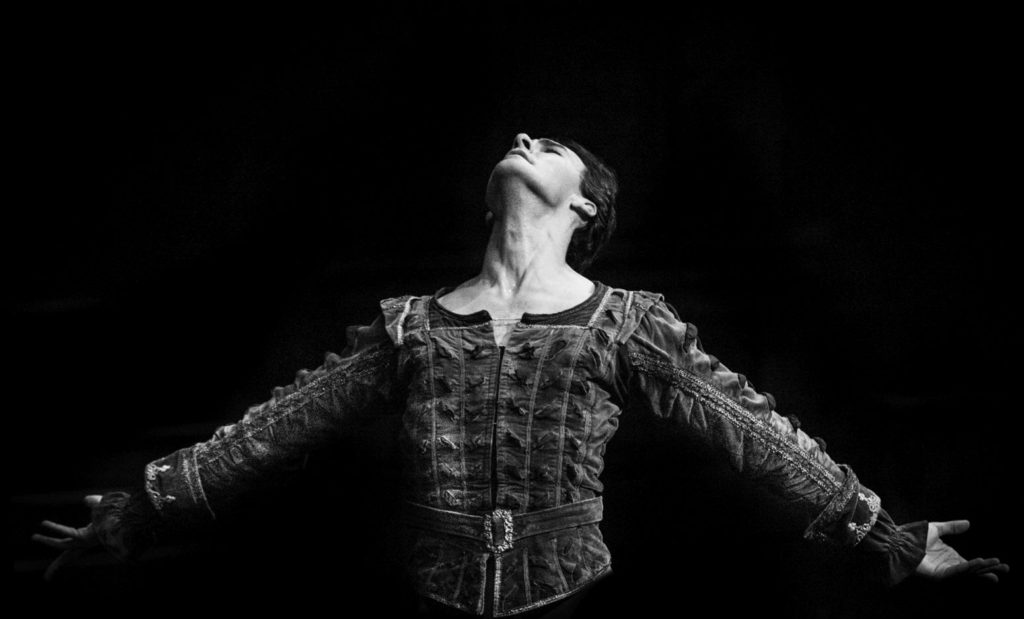 best dancers took class and the level was really high. I noticed that I really had a lot to learn. Marika was interested in taking me on, but if I had left Slovakia I wouldn't have had a graduating diploma. That's why I returned home but I asked Marika if there was any chance to get a scholarship and work with her for one year. In the end it became a two-year scholarship.
Of the boys class around ten dancers later became principals of different companies throughout the world. Friedemann Vogel and I were classmates, for example. The level was very high. Marika was one of those iconic teachers. I almost thought she had laser eyes looking through your body. Everyone has their good sides and bad sides. With her I went through whatever I had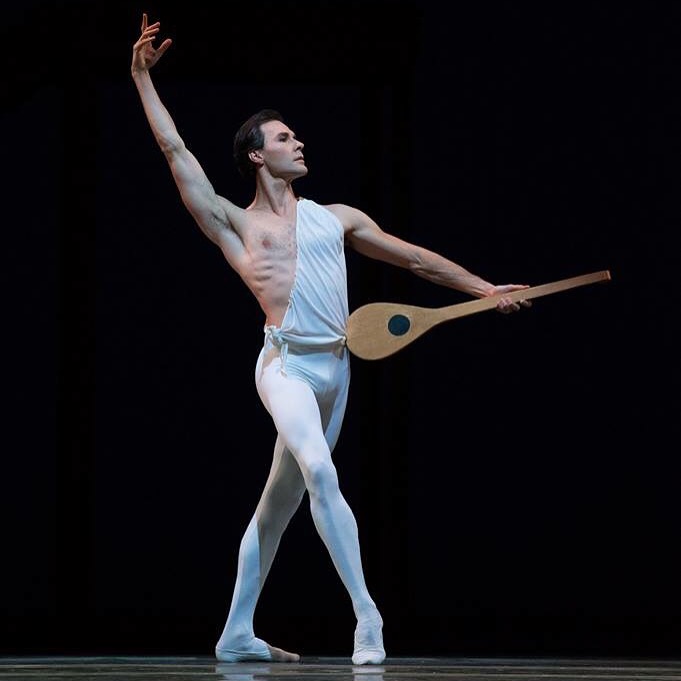 missed or misunderstood during my studies. You're very young when you're nine years old and trying to figure out: what the hell is ballet? You're kind of assimilating to all the things. Marika overhauled all that and tried to make me understand dance in another way, also physically and mentally as an artist. It was great!
Your first engagement was in Prague.
Yes, with the International Theatre of Prague. The company didn't exist that long because of financial problems. It was associated with the opera sector, but didn't perform in opera productions. The company was only situated at the opera. We were doing "Nutcracker" and a "Paquita"-evening, Grand Pas Classique – things like this. I danced there during my studies in my graduating year for three or four months like a member of the company. They had international guest artists; José Manuel Carreño from American Ballet Theatre came for "Nutcracker," for example.
For me it was a very good experience. I was in school, writing my thesis, then worked in a company for some months and returned to school for my graduation.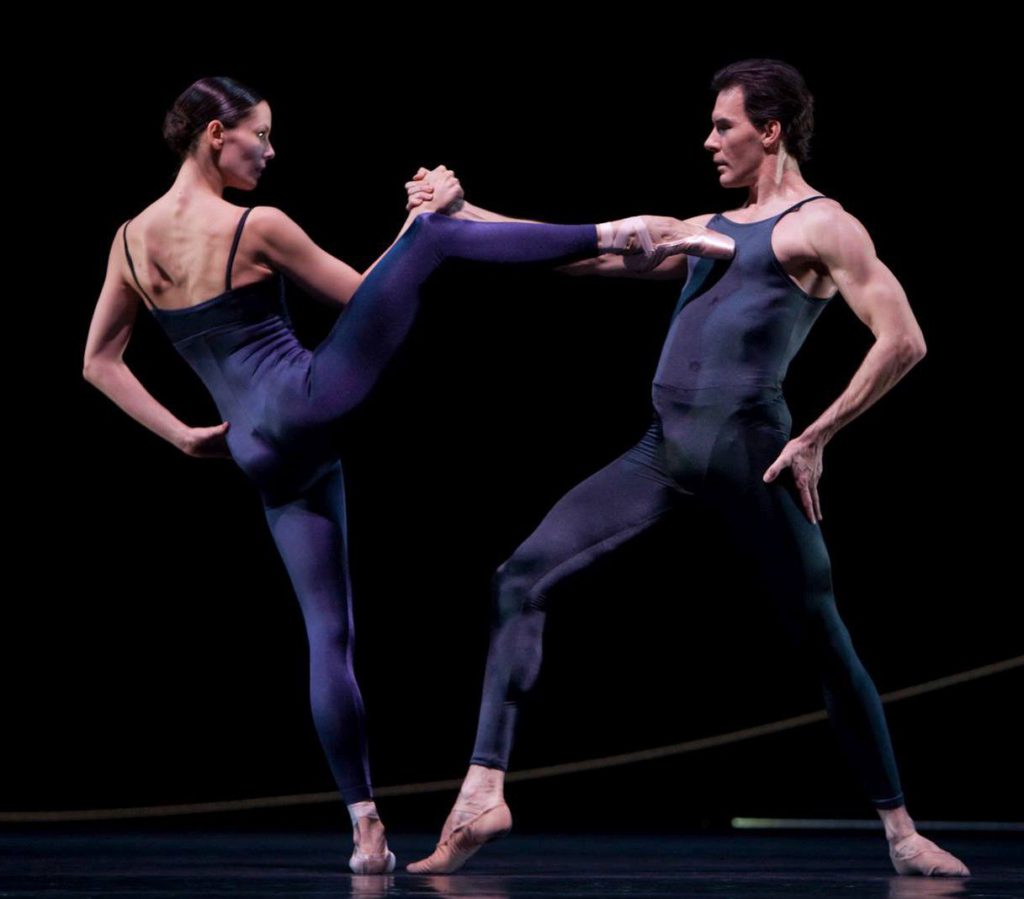 At the end of your scholarship in Monte-Carlo you joined Ballet Zurich. Why did you choose Heinz Spoerli's company?
At that time it wasn't like today, that everybody knows everything or can look it up on the internet. I was auditioning here and there and before our vacation I auditioned in Zurich and in Stuttgart. Both places offered me a contract. First Stuttgart Ballet offered me an apprentice contract, which I declined. I couldn't do "Oh, I cannot live from the money that I earn-" anymore. I planned to do more auditions and look around, but then I got injured in January and was off for two or three months. The very day I did my first ballet class after the break, they sent a fax from Zurich and offered me a demi soloist contract. I signed and then, eventually, Reid [Anderson] – who had been in the jury for our final exam – also came with a full contract for Stuttgart Ballet. I had already signed for Spoerli, but, honestly, I don't know which would have been better, Zurich or Stuttgart. In any case those years in Zurich turned out to be really great.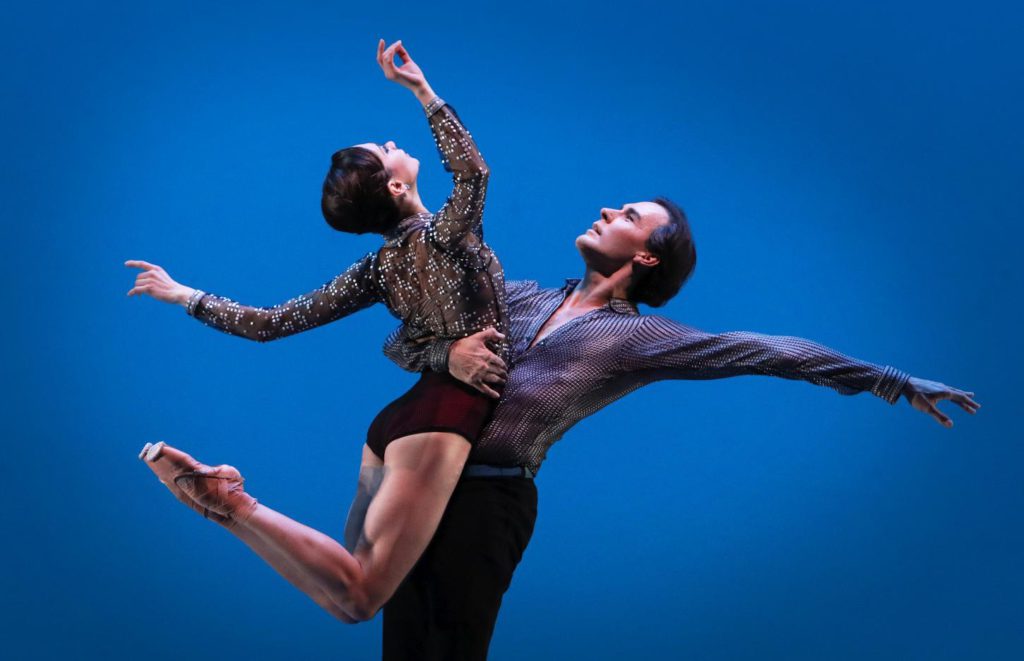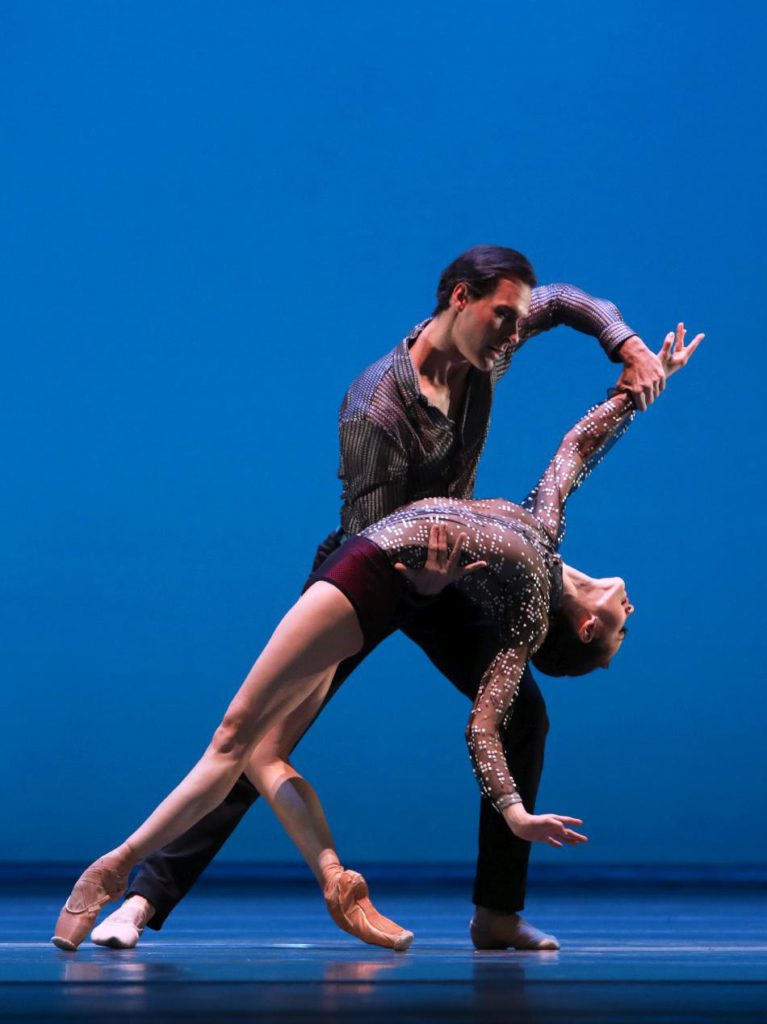 I had so many opportunities to dance principal parts there. The company was very strong and quite mature, not only technically but in terms of the personalities of the dancers. It was full of talent and amazing dancers. The general level of the male dancers was especially outstanding. I was the youngest there and I could learn a lot from my colleagues. With Heinz, there was no "maybe this – maybe that." No. He was really hard, also very direct. You were at every rehearsal; no one was ever off.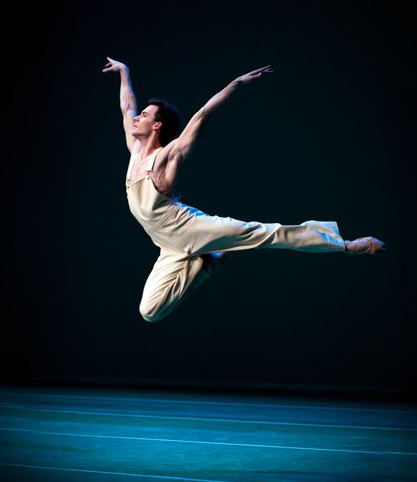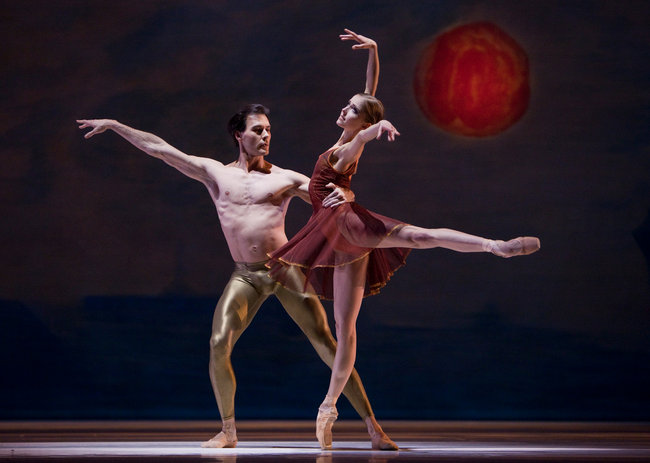 Things went like a machine. You didn't start questioning yourself, thinking, "Am I gonna take class?" You didn't even think that you could be sick. That was also because the company was so small and did all the classics. With thirty-seven dancers one doesn't have options.
I stayed eight years in Zurich. At the time I was leaving, many of my colleagues did too. Davit Karapetyan became first soloist of San Francisco Ballet, Tigran Mikayelyan – a brilliant dancer – went to the Bavarian State Ballet.
What lured you to Amsterdam in 2007?
It was a difficult choice. I felt quite content and happy in Zurich in many ways. I knew the repertoire; I was dancing big classical roles as a soloist… But that makes you a bit less on the edge. I knew if I don't make a choice, artistically, for myself to change and to explore the world of dance a little bit more, then I'd stay there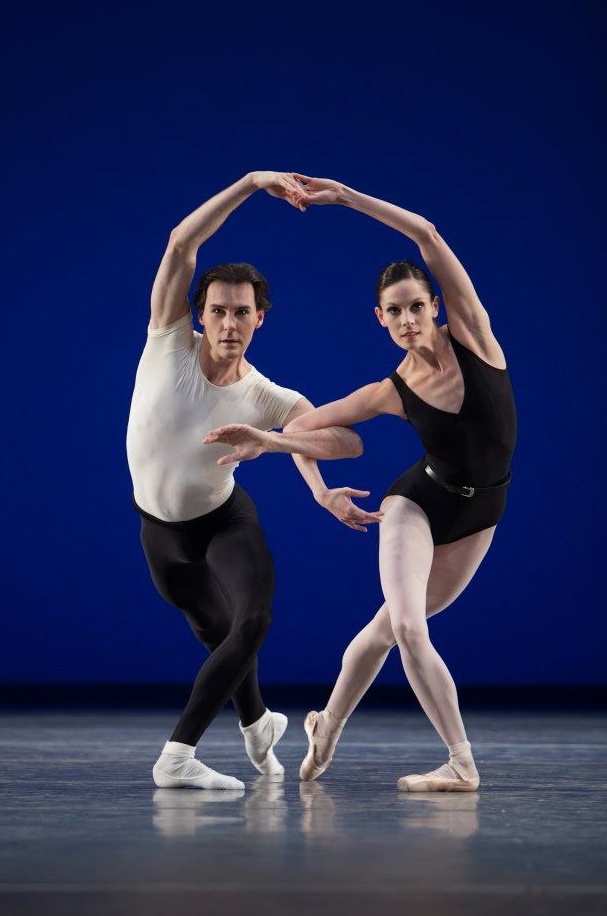 forever. I felt I couldn't stay in just one place. It restricted me. I wanted to dance in Europe though. So I looked around for opportunities. I had some options and, of those, Amsterdam was the best.
Most of the pieces we danced in Zurich were by Spoerli. We danced other choreographers as well, but usually only one or two programs per year. Moreover we had much fewer programs in total. Here in Amsterdam the repertoire is very wide. You rarely dance the same piece in the next season. The program always rotates and there are always new creations. We work with the best choreographers in the world. It turned out that going to Amsterdam was the best choice I'd ever made. I came here, have worked a lot, have danced a lot, and I really found my home in Amsterdam.
In 2009 you were awarded the Alexandra Radius Price. On this occasion you said in a video that your favorite roles were narratives, mainly classical ballets from the Romantic period like Albrecht in "Giselle" or the Poet in "Les Sylphide," and princely roles such as the Prince in "Nutcracker."
Are certain aspects of style and technique the reason for this preference or do such roles match your personality well?
I don't know…. There are some princely roles that are more kind of noble and distant, well, not distant, but they don't have that much dimension. My favorite is Albrecht. Because his personality has so many facets you can explore in your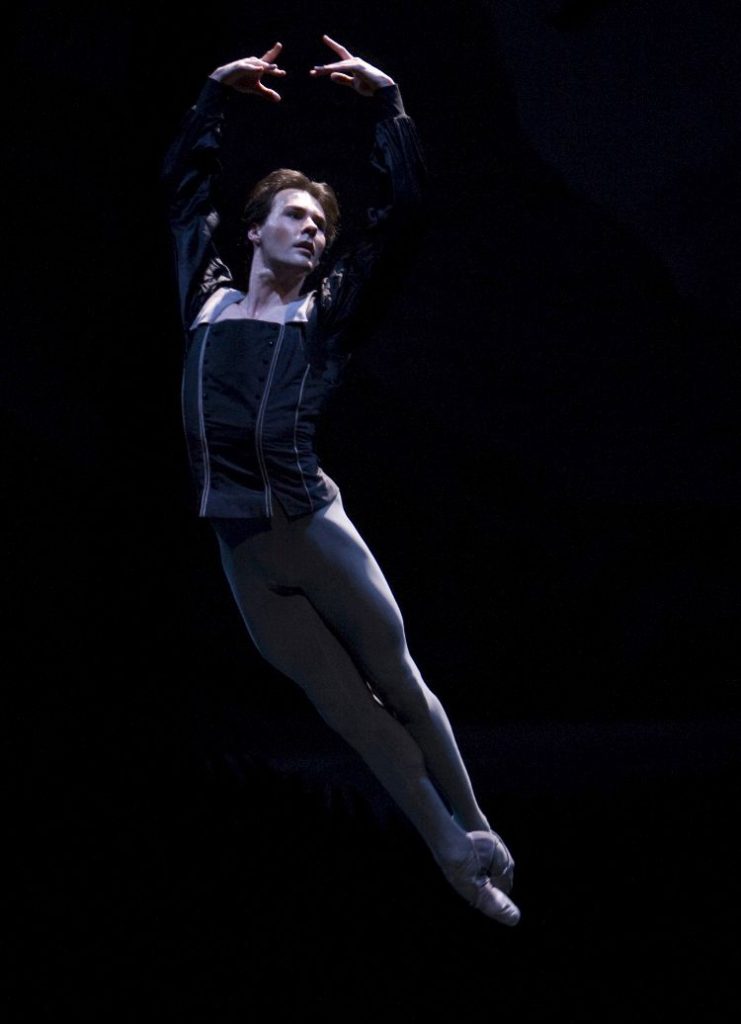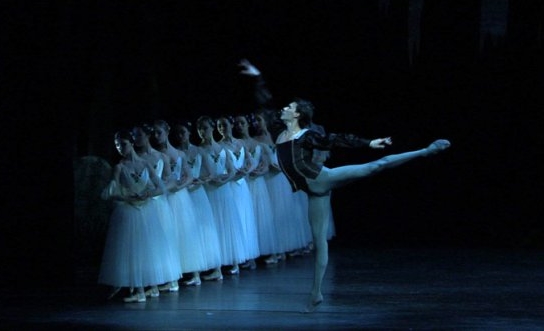 interpretation. I can always play with them, revisit them. But meanwhile I've been growing as an artist and explored in myself the contemporary world as well.
I like doing the big narratives because I like to tell a full story. But, for example, "On the Dnieper" by Ratmansky has a full scope of story with drama in it and is a shorter piece, around 45-50minutes. I like when pieces have a little bit more than … let's say just dance.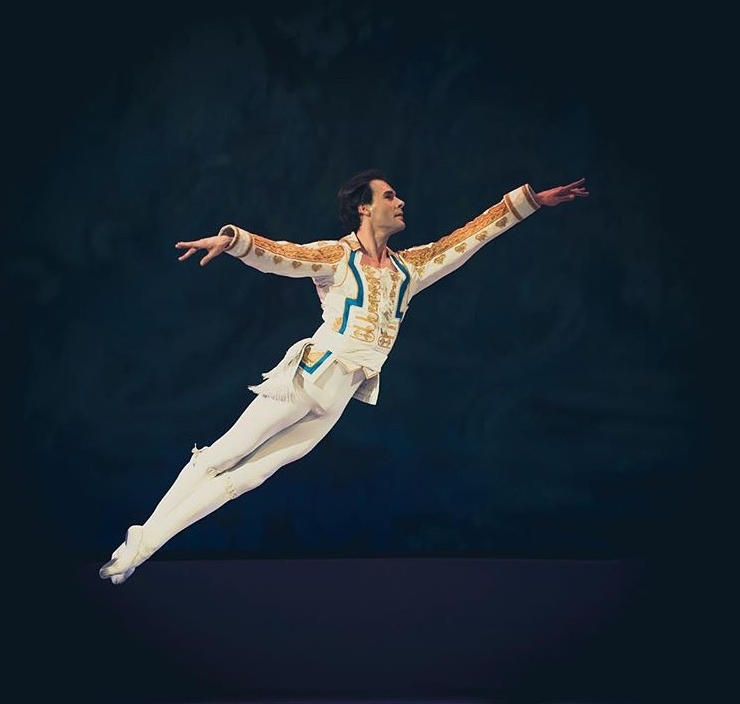 Technique…? Technique is something I enjoy. You trained so hard for so many years and somehow it's always a challenge. Also, sometimes it feels that you trained so hard but are not using what you worked on. At some point you want to explore new ways of moving, but it's so hard to get back in classical shape; it's a lifelong struggle. It's not that you don't need to be in shape for the contemporary pieces, you absolutely have to be. But it's a little bit different. Once you are in classical shape, not that it's easy, but easier. It's in the body and you do it. After the summer break or if you have been injured or haven't danced the classics for a longer period, you have to work harder, you have to shift into a different gear.
Talking about narratives, you gave your debut in the title role of Cranko's "Onegin" this season. How was it?
I was a very special experience. I always wanted to dance this ballet. It carries such a weight! It's definitely one of the modern classics. You can be in a company and that piece never crosses your path so I was fortunate that we had it on the schedule.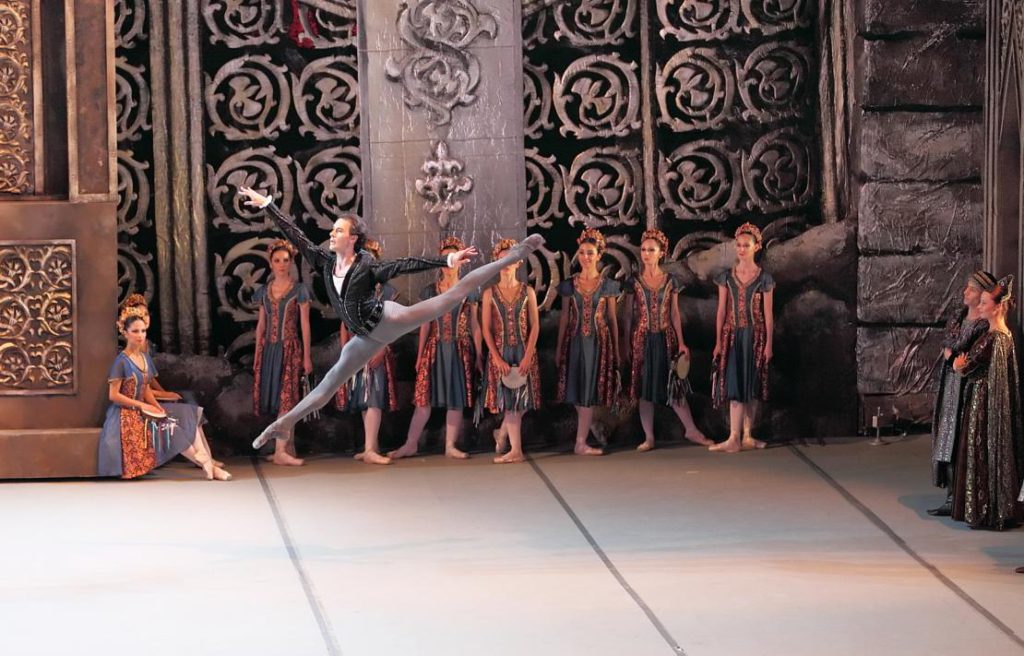 Onegin is a bit mean, isn't he?
Yes and no. He's very arrogant. But I think he's also spoiled by society and doesn't have much patience. And sometimes he believes that by just being mean he can get rid of a problem. How he tears up the letter, for example. He doesn't want to hurt Tatiana. But for the moment he thinks, "Oh no, she's crying. What the hell…? OK, I tear the letter then it's going to be clear. She will get over it. Maybe she'll be crying a bit longer, but I don't want to talk about this for months and months. It's finished."
When he gets challenged to the duel… Lensky is having fun at the party, and of course Onegin passes the limit. He doesn't care but just wants to have some fun. He takes it way too far and is challenged to the duel in front of everyone. Normally, you would walk away and not accept. But he can't. So from that point on he's acting a bit stupid, thinking, "Nothing can be done anyway. And I'm a much better shooter than he is. So most probably I'll kill him." But still he tries to persuade Lensky to drop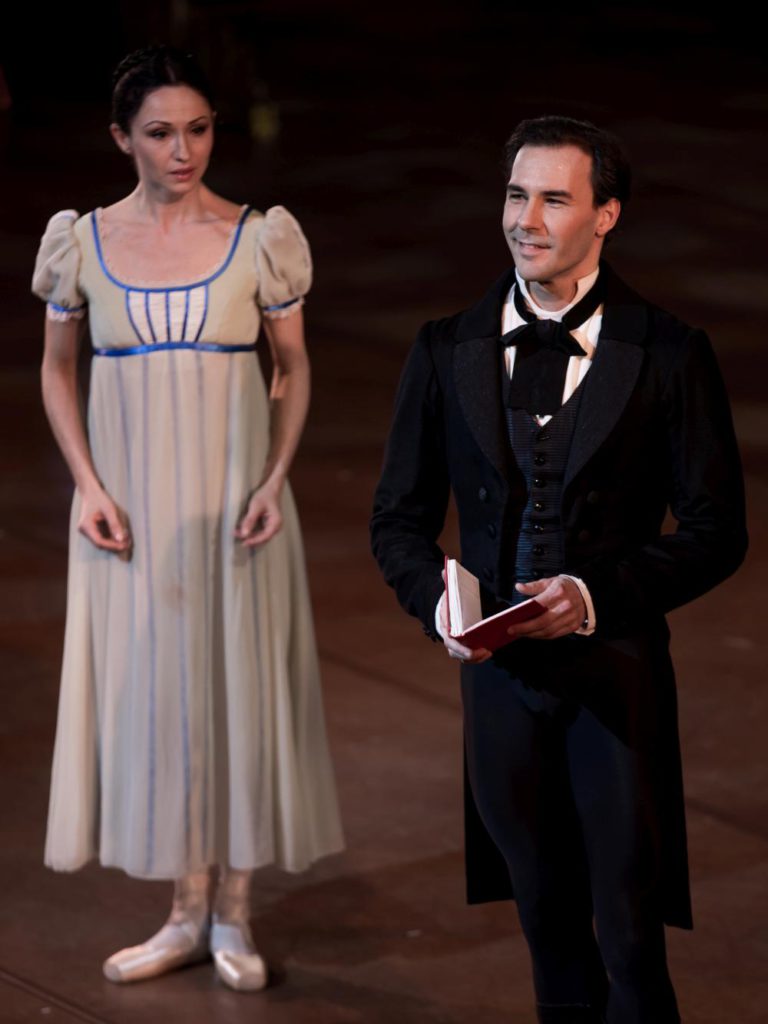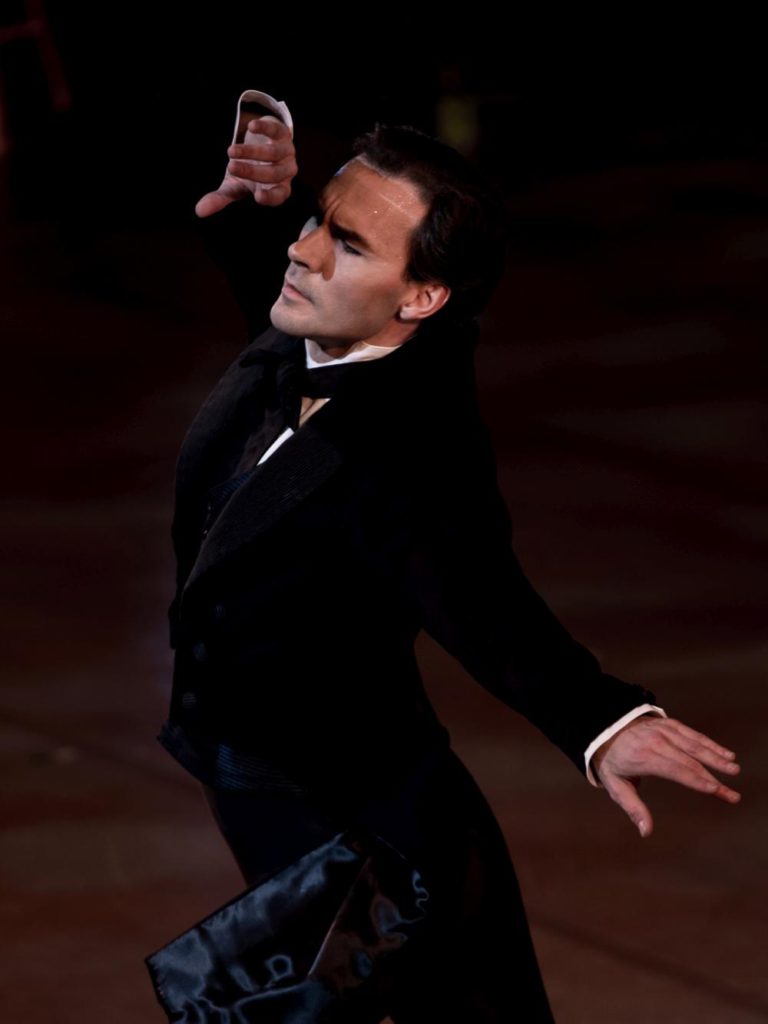 the duel, "Look, you're just gonna lose. Give up! You can lose face, you're a bloody poet. I can't. I'm a high-class aristocrat. So relax – it was just a joke." But the situation is emotional and they duel. Then Onegin returns to the women, thinking, "You see? That's what happens, when you meddle with everything, with all this emotional stuff." But then it sinks in that he just killed his friend because of a joke, because of his arrogance.
Onegin is no good guy, but he's definitely not just a bad guy.

The last pas de deux is the most beautiful. It's emotionally draining, but I find it quite easy to be in that mindset, to feel the weight, the regret, everything unspoken, and to realize that your life went wrong.
| | |
| --- | --- |
| In that pas de deux everything falls into place. It works like second act "Giselle" because you cannot dance Albrecht and not be exhausted towards the end. The way you walk, how you feel – that physical and emotional tiredness come together. It's the same kind of click. For Onegin the third act is like falling down from the cliff into the sea. First he has this little solo with the girls when he is confronted with his memories. Then he sees the pas de deux of Tatiana and Prince Gremin. It's his moment – he's falling down. And the moment he runs out on stage and gets on his knees, he already hit the water surface. From then on he is just sinking and sinking and all the time he is vacillating between hope and despair. | |

You seem a well-balanced and even-tempered person who doesn't make much of a fuss about yourself. What's your opinion about the glamorous side of ballet, the galas and the hype about stars, for example?
Some people are looking for that kind of attention. I'm not seeking it. I enjoy dancing; I want to be onstage, perform my roles. We are all humans and just because somebody is working in a shop selling clothes or is a baker or is doing some other kind of sports …there still is a human level and I don't see a reason to worship someone or try to be worshiped. What is important for me is to have a life that is normal. Being normal, being approachable, also gives one a lot of humanity. I'm very happy about what I'm doing. To a certain degree it does make one to a public figure, but I don't promote myself.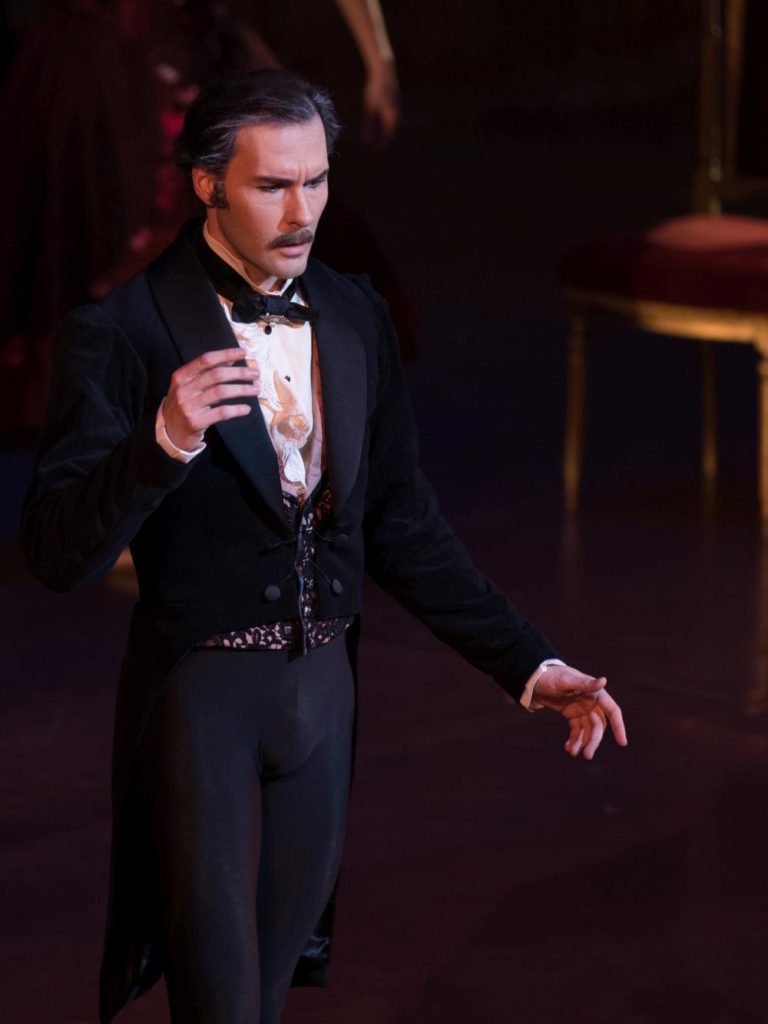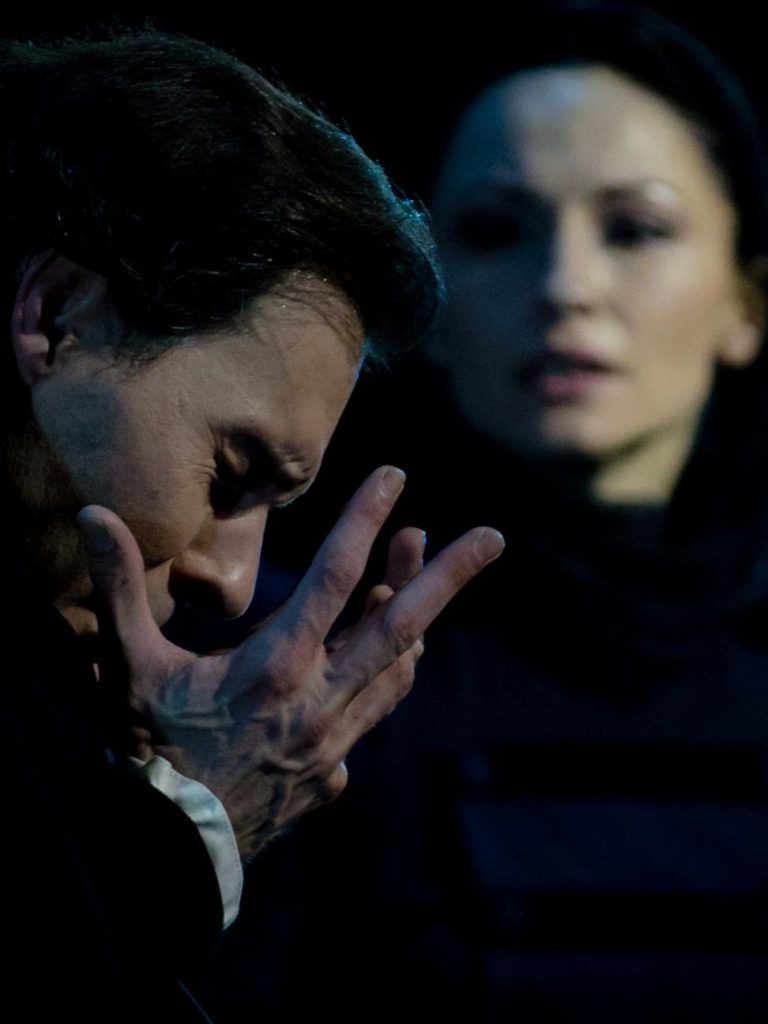 You're a co-founder of the website networkdance, a platform collecting information about companies, dancers, auditions and so on. To what extent are you still involved in this project and into what has it grown?
I'm still a co-owner and the team working on the website has been the same since we started seven years ago. The idea to create something for the dance world came from my former colleague and me. Because, back in the day, there wasn't any platform where to get all the information. I myself was frustrated back then when I was looking for information about auditions. So we set up this platform on which we collect information about auditions, other opportunities – whatever drives one forward in the career. Anyone can register and create their own profile. It's for free.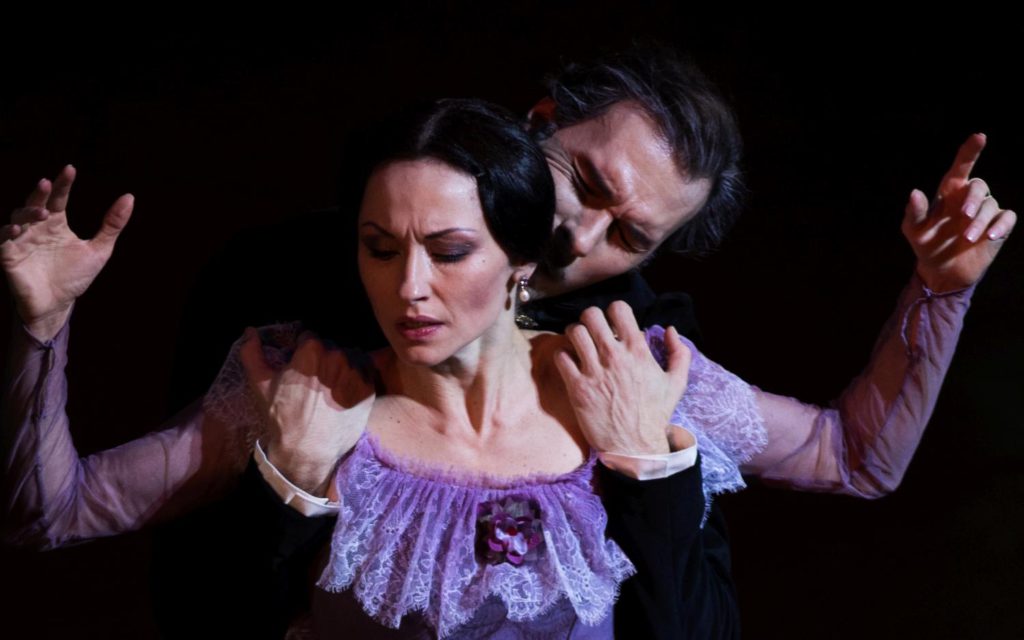 You're 38 now so there are still a number of years onstage ahead. Do you already have plans for the time after your farewell?
That's a good question but at the moment I can't answer it. The biggest question for me so far is whether I should stay within the dance world as, for example, a ballet master or teacher, or start something completely different. Many things interest me, that is not the question. The point is to find something for which I've a similar passion. No replacement for my passion for dance, but something like a "new dance." When you've followed and lived your passion for so many years, to find something new that interests you in a similar way is difficult.

I do enjoy teaching and coaching; I did it for some summer courses and found it gratifying. But I'm not sure if I would still enjoy it if I did it for eight hours a day. And, certainly, I don't want to kill my love for dance.
In due time there will be an answer. For now I feel in good shape and hope to have some years ahead of me.
(The interviews have been edited for clarity.)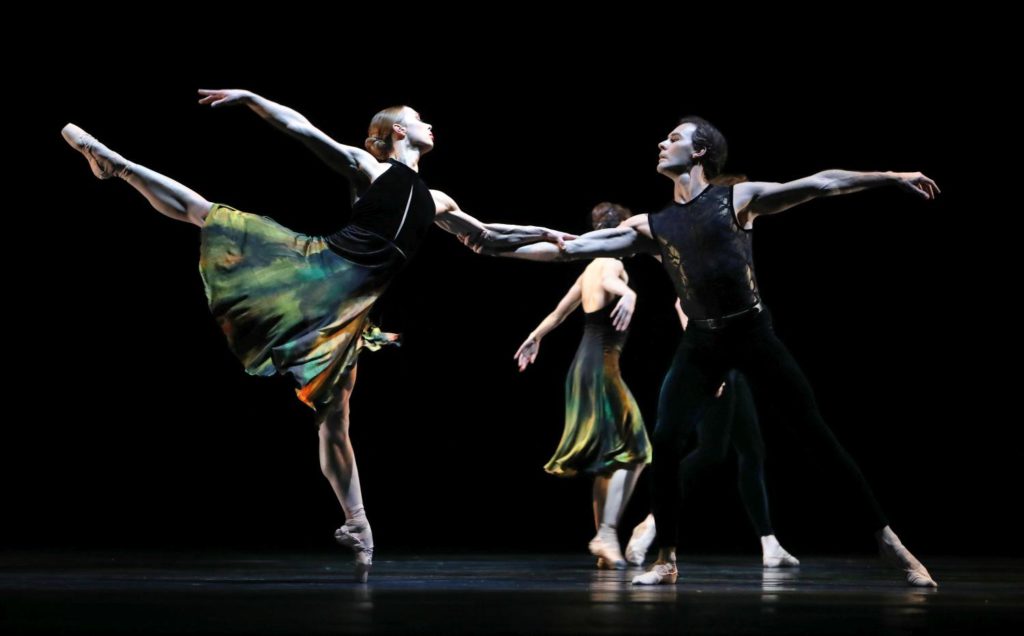 Links:

Website of Dutch National Ballet

Photos:

 1.

Dutch National Opera & Ballet

©

Luuk Kramer

Marijn Rademaker

 2.

Marijn Rademaker

©

Roman Novitzky

 3.

Igone de Jongh and

Marijn Rademaker, "Sarcasm" by Hans van Manen, Dutch National Ballet

©

Matthijs Westerveld

 4.

Igone de Jongh and

Marijn Rademaker, "Sarcasm" by Hans van Manen, Dutch National Ballet

©

Matthijs Westerveld

 5.

Marijn Rademaker and Igone de Jongh, "Sarcasm" by Hans van Manen, Dutch National Ballet

©

Matthijs Westerveld

 6.

Marijn Rademaker (Armand Duval) and Igone de Jongh (Marguer

i

te Gautier), "Lady of the Camellias" by John Neumeier, Dutch National Ballet

©

Angela Sterling

 7.
 

Igone de Jongh (Marguer

ite Gautier) and

Marijn Rademaker (Armand Duval)

, "Lady of the Camellias" by John Neumeier, Dutch National Ballet

©

Petrovsky & Ramone

 8.

Marijn Rademaker (Armand Duval)

, "Lady of the Camellias" by John Neumeier, Dutch National Ballet

©

Angela Sterling

 9.

Jurgita Dronina and Marijn Rademaker, "Jewels" by George Balanchine, Dutch National Ballet

©

Angela Sterling

 10.

Marijn Rademaker (Prince Désiré) and

Maia Makhateli

(Princess Aurora), "The Sleeping Beauty" by Peter Wright, Dutch National Ballet

©

Angela Sterling

 11.

Maia Makhateli

(Princess Aurora) and Marijn Rademaker (Prince Désiré), "The Sleeping Beauty" by Peter Wright, Dutch National Ballet

©

Angela Sterling

 12.

Marijn Rademaker and Igone de Jongh, "Two Pieces For HET" by Hans van Manen, Dutch National Ballet © Angela Sterling

 13.

Marijn Rademaker, "Ssss…" by Edward Clug, Dutch National Ballet © Angela Sterling

 14.

Marijn Rademaker, "Äffi" by Marco Goecke, Stuttgart Ballet © Stuttgart Ballet

 15.

Marijn Rademaker, "Äffi" by Marco Goecke, Stuttgart Ballet © Stuttgart Ballet

 16.

Marijn Rademaker and Igone de Jongh, "Live" by Hans van Manen, Dutch National Ballet © Angela Sterling

 17.

Marijn Rademaker (Prince Désiré), "The Sleeping Beauty" by Marcia Haydée, Stuttgart Ballet © Ulrich Beuttenmueller

 18.

Marijn Rademaker (Prince Désiré), "The Sleeping Beauty" by Marcia Haydée, Stuttgart Ballet © Ulrich Beuttenmueller

 19.

Marijn Rademaker, "Theme and Variations" by George Balanchine, Stuttgart Ballet © Stuttgart Ballet

 20.

Marijn Rademaker (Prince Siegfried), "Swan Lake" by John Cranko, Stuttgart Ballet © Ulrich Beuttenmueller

 21.

Marijn Rademaker and ensemble, "Bolero" by Maurice Béjart, Stuttgart Ballet © Stuttgart Ballet

 22.

Marijn Rademaker and ensemble, "Bolero" by Maurice Béjart, Stuttgart Ballet © Stuttgart Ballet

 23.

Marijn Rademaker and ensemble, "Bolero" by Maurice Béjart, Stuttgart Ballet © Stuttgart Ballet

Jozef Varga

 24.

Jozef Varga © Rob Becker

 25.

Jozef Varga (Prince Siegfried), "Swan Lake" by Rudi van Dantzig, Dutch National Ballet

©

Sasha Guliayev

 26.

Jozef Varga (Prince Siegfried), "Swan Lake" by Rudi van Dantzig, Dutch National Ballet

©

Sasha Guliayev

 27.

Jozef Varga (Prince Siegfried), "Swan Lake" by Rudi van Dantzig, Dutch National Ballet

©

Sasha Guliayev

 28.

Jozef Varga (Apollo), "Apollon Musagète" by George Balanchine, Dutch National Ballet © Altin Kaftira

 29.

Igone de Jongh and Jozef Varga, "Variations for Two Couples" by Hans van Manen, Dutch National Ballet © Angela Sterling

 30

Anna Ol and Jozef Varga, "Concerto Concordia" by Christopher Wheeldon, Dutch National Ballet © Hans Gerritsen

 31.

Anna Ol and Jozef Varga, "Concerto Concordia" by Christopher Wheeldon, Dutch National Ballet © Hans Gerritsen

 32.

Anu Viheriaranta and Jozef Varga, "Duet" by Christopher Wheeldon, Dutch National Ballet © Angela Sterling

 33.

Jozef Varga (Aminta), "Sylvia" by John Neumeier, Dutch National Ballet © Tamas Nagy

 34.

Jozef Varga and Igone de Jongh, "Agon" by George Balanchine, Dutch National Ballet © Angela Sterling

 35.

Jozef Varga (Count Albrecht) and ensemble, "Giselle" by Rachel Beaujean and Ricardo Bustamante, Dutch National Ballet © Angela Sterling

 36.

Jozef Varga (Count Albrecht), "Giselle" by Rachel Beaujean and Ricardo Bustamante, Dutch National Ballet © Angela Sterling

 37.

Jozef Varga (Nutcracker Prince), "The Nutcracker and the Mouse King" by Toer van Schayk © Alexander Pankov

 38.

Jozef Varga (Prince Siegfried) and ensemble, "Swan Lake" by Rudi van Dantzig, Dutch National Ballet © Emre Akyurt

 39.

Anna Tsygankova (Tatiana) and Jozef Varga (Onegin), "Onegin" by John Cranko, Dutch National Ballet © Altin Kaftira

 40.

Jozef Varga (Onegin), "Onegin" by John Cranko, Dutch National Ballet © Altin Kaftira

 41.

Jozef Varga (Onegin), "Onegin" by John Cranko, Dutch National Ballet © Altin Kaftira

 42.

Jozef Varga (Onegin) and Anna Tsygankova (Tatiana), "Onegin" by John Cranko, Dutch National Ballet © Altin Kaftira

 43.

Anna Tsygankova (Tatiana) and Jozef Varga (Onegin), "Onegin" by John Cranko, Dutch National Ballet © Altin Kaftira

 44.
Vera Tsyganova, Jozef Varga and ensemble, "Souvenir d'un lieu cher" by Alexei Ratmansky, Dutch National Ballet © Hans Gerritsen

 Editing:

Julie Bradley