"Tribute to Otto and Jiří Bubeníček"
53. International Television Festival Golden Prague
Prague, Czech Republic
September 29, 2016
by Ilona Landgraf
Copyright © 2016 by Ilona Landgraf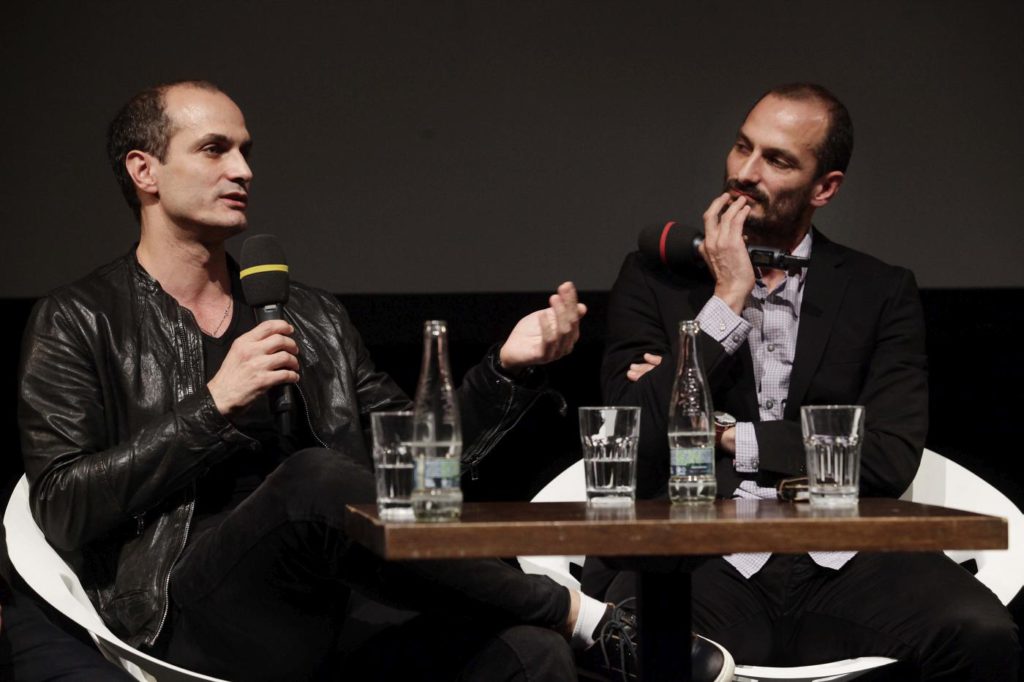 September 28th marked the opening of the annual International Television Festival Golden Prague. The city truly lived up to the festival's title. Warm autumn sun bathed the beautiful historic facades in golden light, inviting the crowds of tourists to stroll in T-shirts and summer dresses. The five-day television festival took place on the New Stage of the National Theatre, located just behind the old theater house.
Loved by their countrymen, Otto and Jiří Bubeníček have regularly appeared on Czech TV. A new, one-hour documentary, produced by Jaroslav Bouček and directed by Martin Kubala, provides insight into the twins' artistic and private lives during the last two and a half years. A period that captured their retirement from the companies they had called home – Otto from Hamburg Ballet – John Neumeier in July 2015, Jiří from Semperoper Ballet Dresden a few months later in November – only to hurl themselves into creating their own pieces. Since then, both have crisscrossed the globe to stage ballet after ballet. Just weeks before the film premiere, the two gave their farewell performances in their country of origin, touring several cities and Bratislava/Slovakia with "Orfeus", a piece they choreographed themselves and performed alongside two colleagues. The documentary closes a chapter, but, as both remarked in the talk show after the film – who knows? The German audience, at least, will have the chance to see the Bubeníčeks again: They will be touring through Hellerau/Dresden in early February 2017 and Oldenburg in mid-May 2017 with "Orfeus".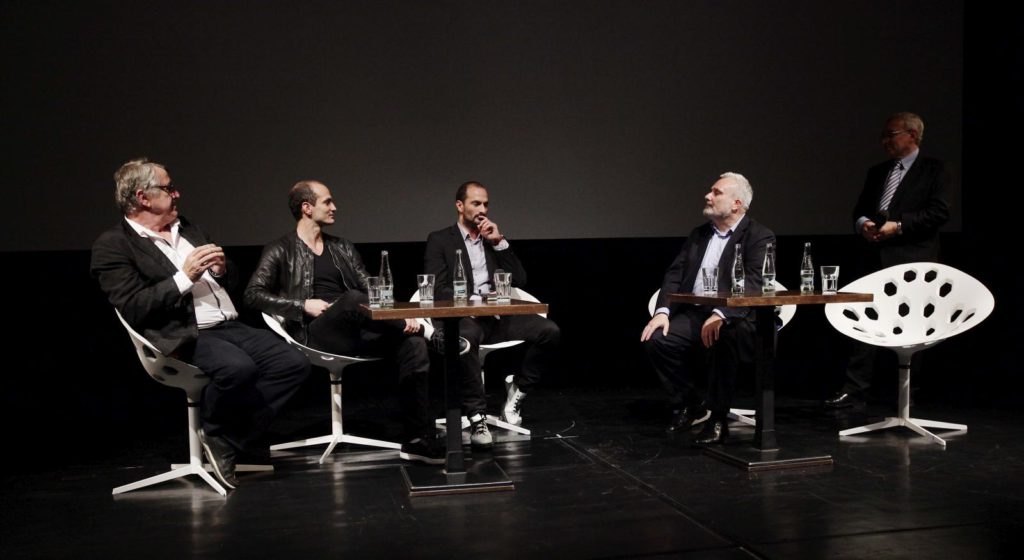 Watching all of the performances I had seen live pieced together in film was a walk down memory lane. There was Otto as the perfidious Iago in "Othello" and as the quirky Drosselmeier, one of his signature roles, in "Nutcracker" (both pieces by John Neumeier). I will never forget his last performance with Hamburg Ballet, dancing Vaslav Nijinsky in Neumeier's "Le Pavillon d'Armide". Ivan Urban was Sergei Diaghilev, Hélène Bouchet was Armide—a show for the ages. Hamburg's opera house was set on fire.
The film included excerpts of Jiří's performance in David Dawson's "Giselle", when he danced as Albrecht, as well as footage of his role of Joseph in Stijn Celis's "The Legend of Joseph". Other sequences show him in George Balanchine's "Theme and Variations" and in William Forsythe's "New Suite". Jiří noted that working with choreographers including Forsythe, Jiří Kylián and Mats Ek was one asset of his time with Semperoper Ballet. In 2014 Celis created the role of Romeo on him, a role Jiří' had wished to dance for years. Although I wasn't happy with the production at the time, the scene in which Romeo and Tybalt (Fabien Voranger) are fiercely fighting with each other was gripping in the film. When speaking on the performance, Jiří revealed that two months of intense rehearsals had made him almost fall in love with Julia Weiss, his stage-Julia. "Because I didn't just pretend to but kissed her properly" he added with a smile.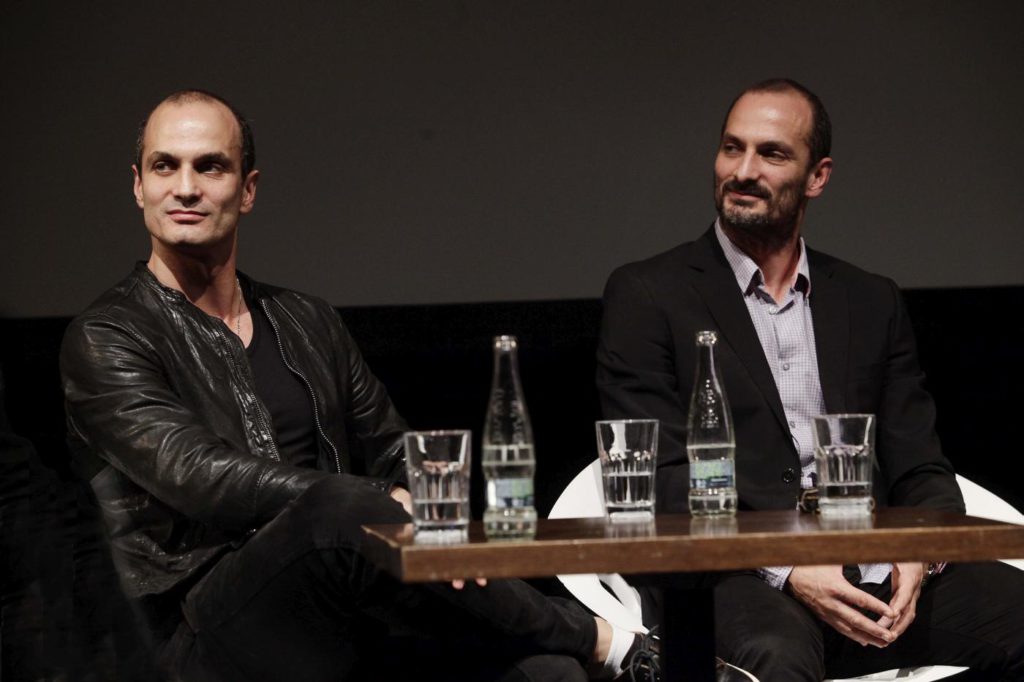 Jiří kept the advertising poster of his farewell performance, Des Grieux in Kenneth MacMillan's "Manon". Melissa Hamilton had been his Manon. I remember umpteen curtain calls, wild applause and, due to a knee operation, a hobbling, but also very proud, Otto. Armenian Arsen Mehrabyan was among the guests as well. He is a principal with the Royal Swedish Ballet, as of recently a "Honored Artist of Armenia" and a friend of the twins. Jiří created the role of George Baines on him, the leading male character in "The Piano", a stirring narrative about a love affair in New Zealand. The Bubeníčeks staged "The Piano" first for Ballet Dortmund and later with their own troupe Les Ballets Bubeníček in Pilsen/Czech Republic. Mehrabyan took the role in all shows. I remember how he had grown into the role in Pilsen; he was truly fantastic.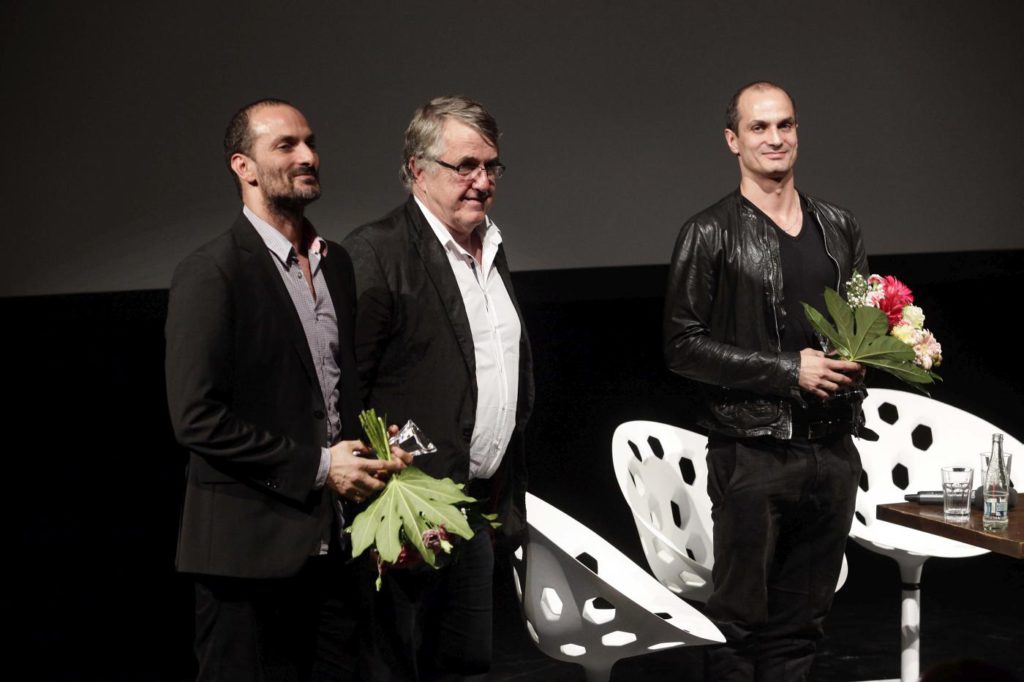 Among the footage of Jiří's choreography is "L'Heure Bleue" performed in Pilsen, "Le Souffle de l'Esprit", his signature piece from 2007 and "The Picture of Dorian Gray", which I saw in 2013 at the Summer Ballet Copenhagen. The Vienna State Ballet was filmed during rehearsals for the New Year's Concert 2016. Part of the choreography was situated on the turf where Vienna's dancers paraded their elegant moves accompanied by a nervously tripping race horse. In other scenes the brothers rehearse with Tokyo City Ballet and Ballet Dortmund. Otto is also filmed while giving a masterclass at the Prague Conservatory, but, when later asked whether he could imagine to teach more, he admitted he favored directing a company. Sadly, to limit travel costs Bouček and Kubala neither filmed "Doctor Zhivago" in Ljubljana/Slovenia nor "Anita Berber" in Gera/Thuringia. A trip to the US where the Bubeníčeks worked with San Francisco Ballet was not captured on film either for similar reasons.
In a look into his private life, we were introduced to Jiří's apartment in Dresden in the hip artists' quarter Dresden-Neustadt. Old photos from days of childhood hang on the wall, but Jiří admitted to not knowing which twin was which in the pictures. "I've to ask our mother", he said. Turning to the shelves with his wardrobe, he explained how he needs to buy nice clothes to be able to enjoy himself in class every morning when he looks in the mirror.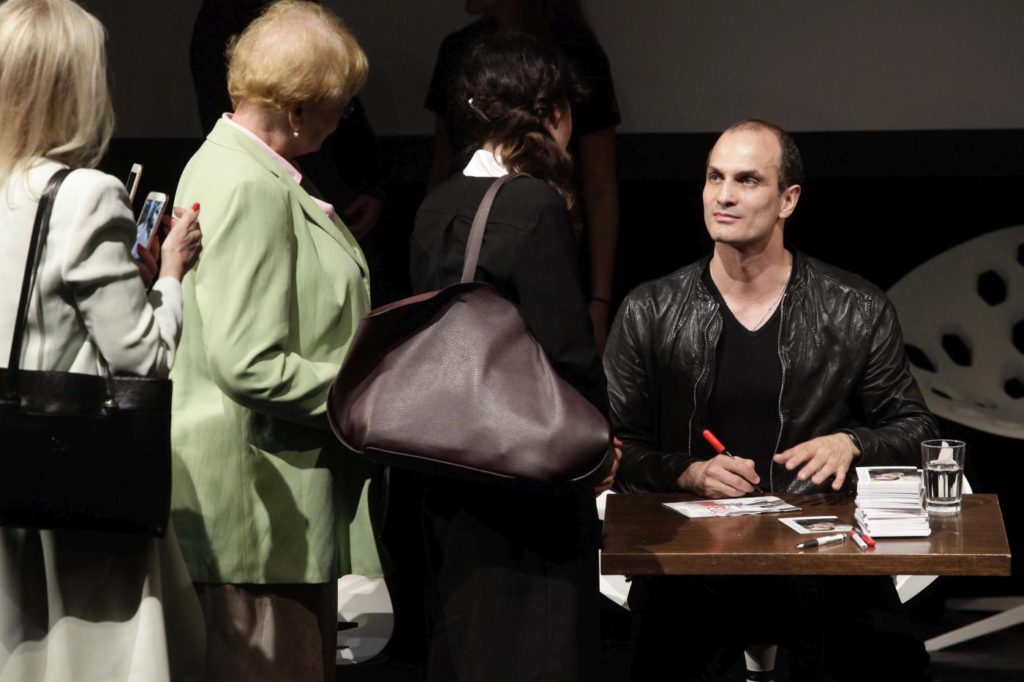 Otto confessed, while walking at the Elbe river beach, that he loves to live in Hamburg, but after living there for twenty years, he is open for a change. Given the brothers' engagements all over the world, having a permanent home is hardly realistic. Their current life style resembles their boyhood years when they traveled with their parents, both circus acrobats, through Europe. Yet, stability comes with serious relationships. Otto is currently seeing the French violinist Annabelle Dugast. Both will take residence where she gets an engagement. Regarding Jiří: Otto declared at one point in the film that he wanted his brother to be happy and that he hoped Jiří would find a girlfriend. So did Jiří. He and Nadina Cojucaru will be married this Sunday. In January, Jiří will become a father.
Working closely together day in, day out can cause tension and stress. Both brothers admitted the need to take a break right now. The film team caught one disagreement between them over the question: Can one twin feel the other intuitively? Jiří had wanted the scene be cut, but it stayed.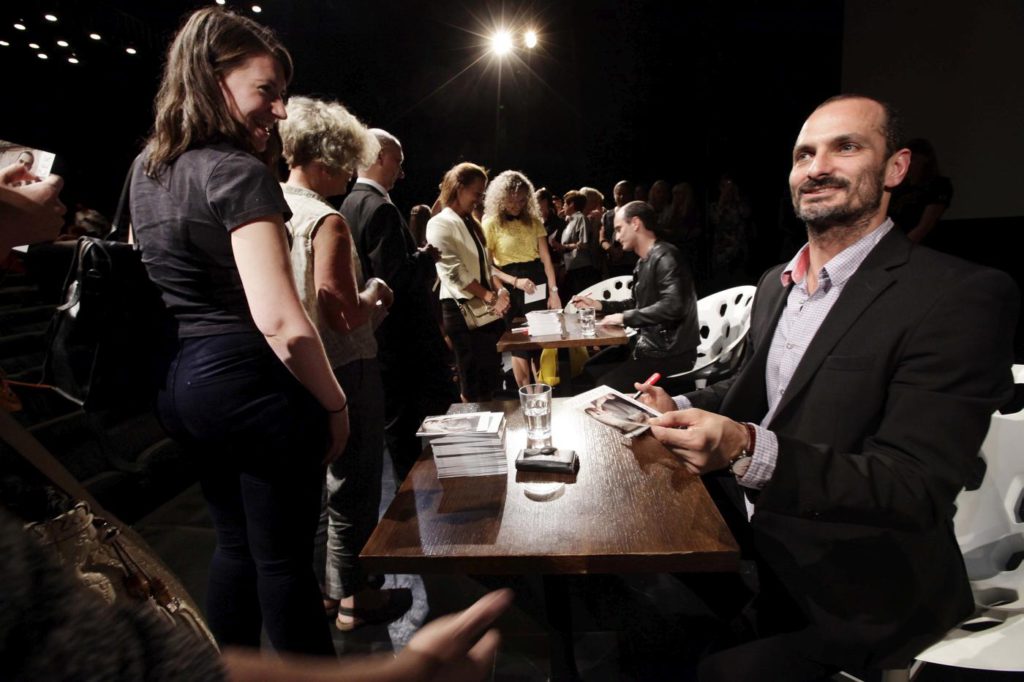 In black pants and white shirts, playing around with black hats, Otto and Jiří dance several humorous, self-mocking pas de deux in the film, all at various venues. Interestingly, in the last one, having frolicked on stage of the Prague Estates Theatre in front an empty house, both shook hands and left to different sides.
"You have to love what you do, otherwise you won't be true to yourself" Otto resumed in the talk show. "At the end we will have done what fate prepared for us."
The documentary will be broadcast by the Czech television at a later date. For the festival premiere, English translation via headphones was provided. If a DVD will be released, which is hopefully the case, an English subtitle would be welcome.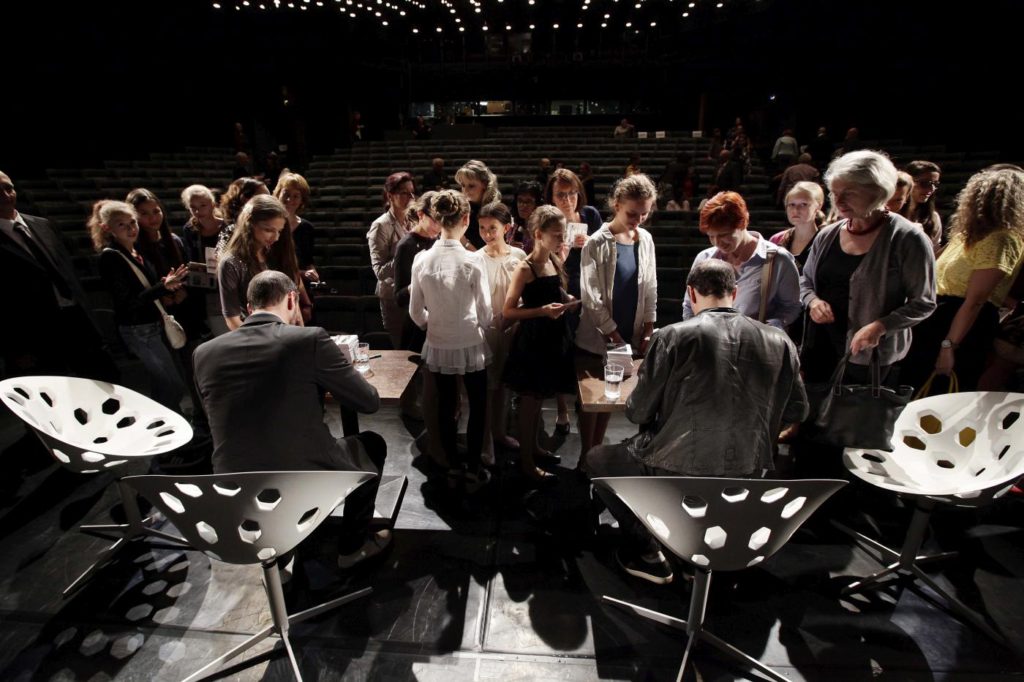 | | | |
| --- | --- | --- |
| Links: | | Homepage of the International Television Festival Golden Prague |
| | | Homepage of Les Ballets Bubeníček |
| Photos: |  1. | Otto and Jiří Bubeníček, "Tribute to Otto and Jiří Bubeníček", International Television Festival Golden Prague 2016 |
| |  2. | Jaroslav Bouček, Otto Bubeníček, Jiří Bubeníček, Martin Kubala and Jiří Vejvoda, "Tribute to Otto and Jiří Bubeníček", International Television Festival Golden Prague 2016 |
| |  3. | Otto and Jiří Bubeníček, "Tribute to Otto and Jiří Bubeníček", International Television Festival Golden Prague 2016 |
| |  4. | Jiří Bubeníček, Jaroslav Bouček and Otto Bubeníček, "Tribute to Otto and Jiří Bubeníček", International Television Festival Golden Prague 2016 |
| |  5. | Otto Bubeníček at the autograph session, "Tribute to Otto and Jiří Bubeníček", International Television Festival Golden Prague 2016 |
| |  6. | Jiří Bubeníček at the autograph session, "Tribute to Otto and Jiří Bubeníček", International Television Festival Golden Prague 2016 |
| |  7. | Jiří and Otto Bubeníček at the autograph session, "Tribute to Otto and Jiří Bubeníček", International Television Festival Golden Prague 2016 |
| | | all photos © Czech Television 2016 |
| Editing: | | Anna Antongiorgi |